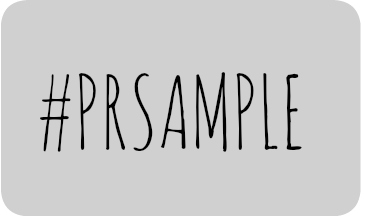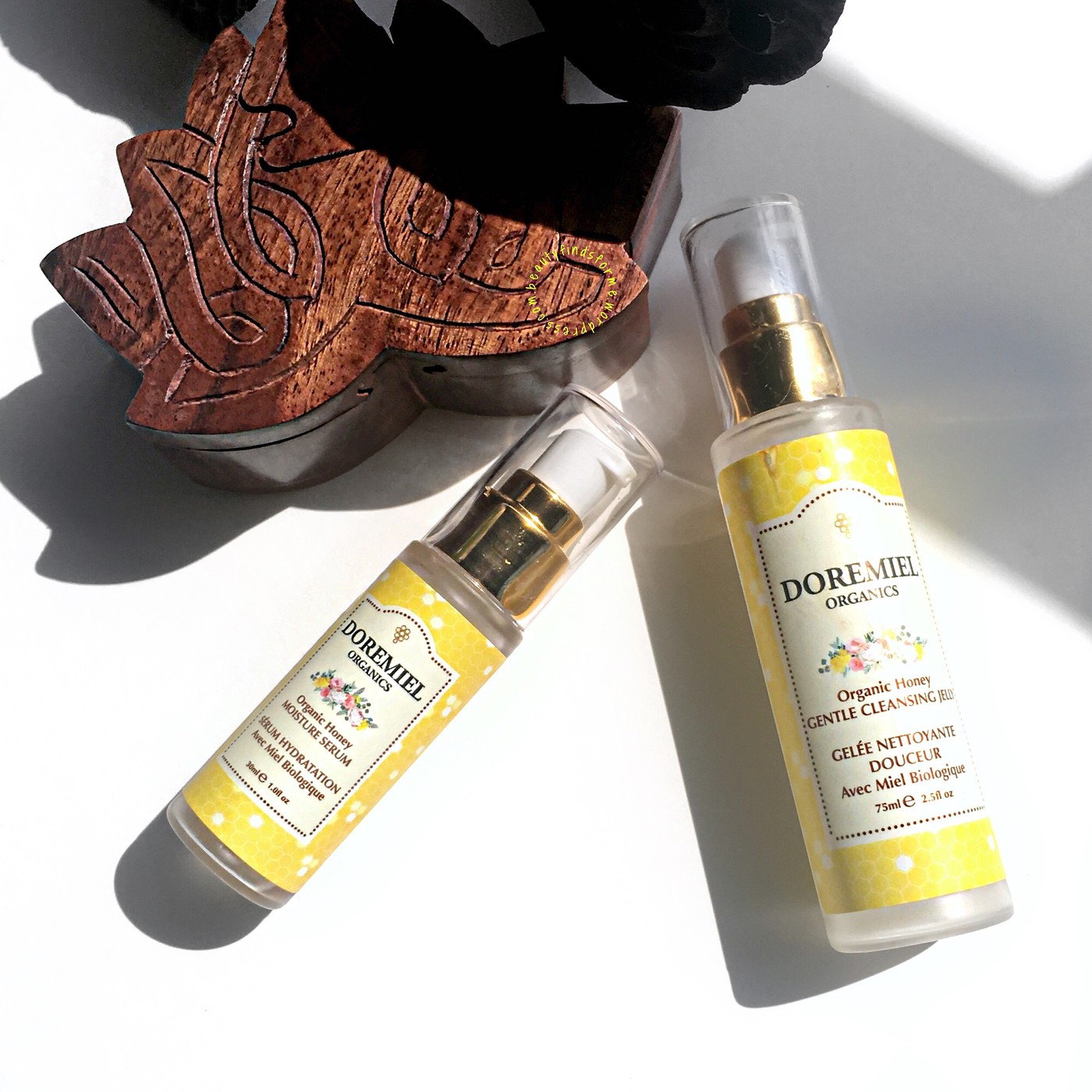 Doremiel is an organic green beauty brand from Canada,and I received a couple of items from them about a month ago. I am not sure what Dore stands for, but I do know that miel means honey in Italian.  Their products do not contain does not contain GMO's, gluten, parabens, hydrogenation, sodium benzoate, potassium sorbate or artificial fragrance.
We love organic skin care because they have numerous benefits that work beautifully with the skin that makes you feel comfortable and committed to a green future. The usage of the Organic Honey in skin care products is quickly becoming one of the leading new remedies for anti-aging skin care products.   Stop putting harmful ingredients on your skin today, because the skin is the largest organ of the body and your protective barrier. Start with organic skincare routine is one of the best things you need to do to promote the appearance of your skin.  (from doremiel.com)
image credit doremiel.com
Doremiel's skincare line showcases four ingredients
Organic honey has antibacterial properties, that can speed up healing in your skin ~ think acne, rashes, cuts ~ and prevent additional infection. The wonderful texture of honey will keep moisture close to your skin, which makes for a glowing and radiant complexion. Not only does honey keep moisture in your skin, but it is humectant, which means it attracts moisture too! Honey is also an antioxidant, which means it helps repair and combat any damage caused by free radicals and prevents premature wrinkling
Propolis (bee glue) is created by honey bees by using the sap from evergreens or the sap on conifer, evergreens and other trees whose leafs are needle-like. This sap is then combined with beeswax and results in a sticky, resinous goo that is used to build their hives. Propolis has been used for medicinal purposes for thousands of years, and is known for its anti-bacteria, antiseptic, anti-inflammatory and anti-fungal properties as well as speeding up the healing time on wounds. It contains anti-oxidant properties due to its slew of vitamins ~ A, B1, B2, B3, C, bioton (H), bioflavonoids (P) ~ and minerals ~ calcium, magnesium, iron, zinc, silicon, potassium, phosphorus, manganese and cobalt and has over 50 different flavonoids. It also is an emollient, so it is not only a good blemish and anti-aging treatment, it also moisturizes your skin as well.
Bee pollen contains nucliec acids, which help aid in the new skin tissue growth and can help prevent wrinkles (source) Bee pollen nourishes your skin as it contains vitamins and minerals that will make your skin radiant.  It also acts as a detox as well and promotes wound healing.

Amla, also known as Indian gooseberry, has been known in the traditional Indian medicine of Ayurveda as having anti-aging, healing, nourishing, anti-inflammatory and vitalizing benefits.   It is a potent antioxidant that can help reduce the appearance of fine lines and wrinkles, improve collagen production, while toning your skin.
Skin type/concerns:  Oily, aging, blemish prone, pores, hyper-pigmentation, fine lines and wrinkles. 
I received these products complementary to review and was not paid.  All reviews are my own honest opinion and  I never have been asked to write copy for a brand.  This blog post might contain promo codes, affiliate and referral links, which using my links will help generate a small commission that helps support my blog at no extra cost to you.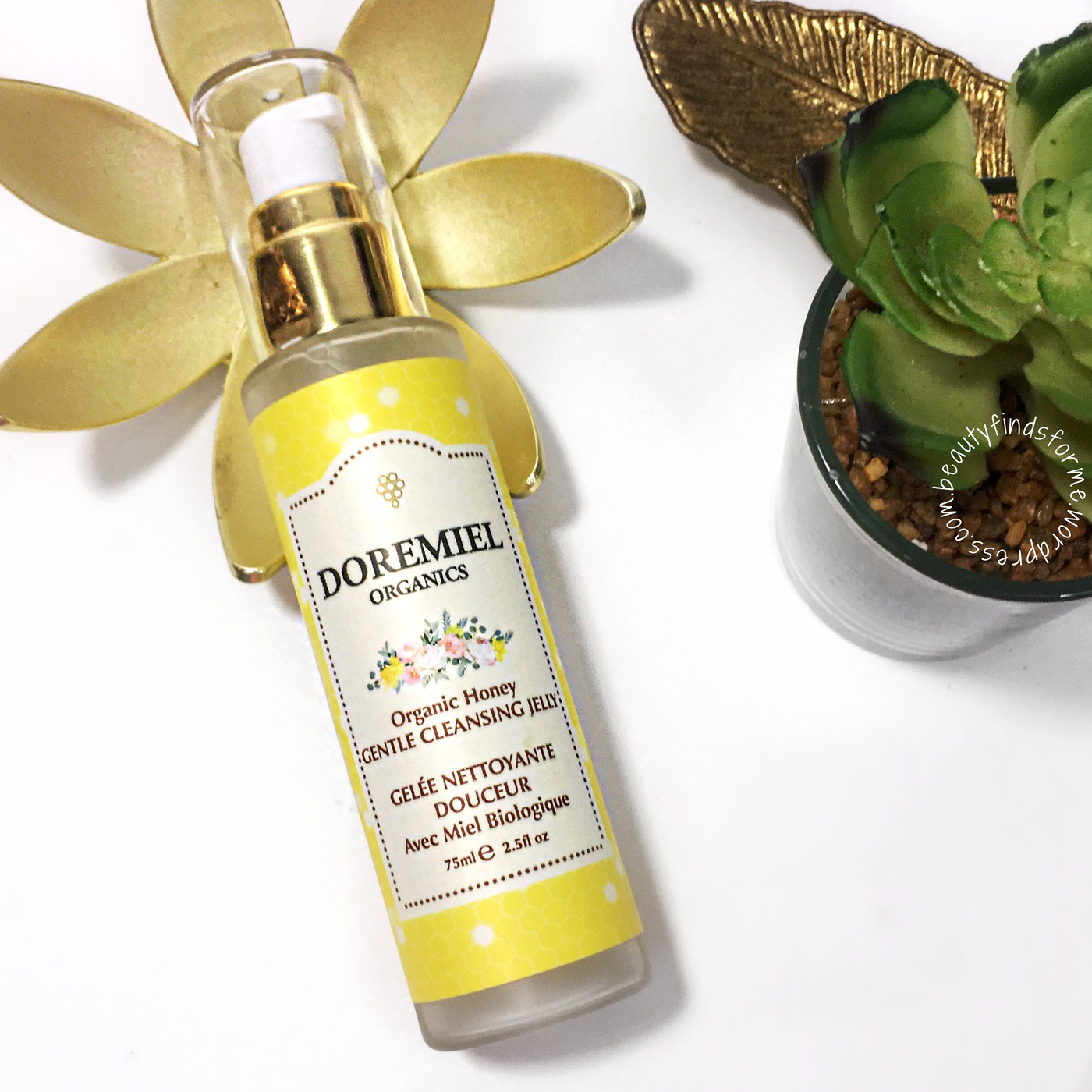 Organic Honey Gentle Cleansing Jelly  I have been using this cleaning jelly for some time now and guess what?  By the time I wrote this review, I USED IT ALL UP, as that is how much I love this cleanser.  It is rare that I would finish a cleanser up by the time I review it, as I usually have so many cleansers open at the same time (the woes of being a skincare blogger).  This has to be one of the best green beauty cleansers I have tried in a long time.  I really appreciate the bee by-products in my skin care, as they are great for oily skinned folks!   If you see dark bits at the bottom of the bottle, don't worry ~ that is the propolis, which is bee resin and is naturally dark in color.  All three surfactants in this cleanser are derived from coconut.  This does have a pH of about 7.5, which is fine for me, but I always include the pH levels of cleansers as I know some people have issues with a higher pH cleanser.

The scent is so delicious! It has a beautiful bright citrus scent with a touch of sweet honey and has a gel texture.  I was concerned it may not foam up, but it does and nicely too ~ it really cleanses my skin well without drying it out. Alas, since I only had one drop left when I decided to do the review, I could not really showcase its foaming abilities too much.  However, I was able to do a cleansing test with that one dollop and it cleans very well with stubborn makeup, removing most of it.

This cleanser is recommended for all skin types, but especially oily and blemish prone skin, which I have.  I especially love using this cleanser after I needle with my Tokstick, which I have stopped using the Tokstick as it causes dry skin on me, or use an acid cream overnight, as it is so gentle on my skin.  This cleanser doesn't sting and doesn't leave my skin feeling tight or dry.
Ingredients: emblica officinalis (amla) fruit extract*, honey*, propolis extract*, bee pollen extract*, glycerin*, sodium cocoyl isethionate, sodium coco-sulfate, coco-betaine, sodium chloride, phenoxyethanol, citrus sinensis (sweet orange) peel oil*, citrus paradisis (grapefruit) peel oil*, citric acid   cosDNA *organically produced product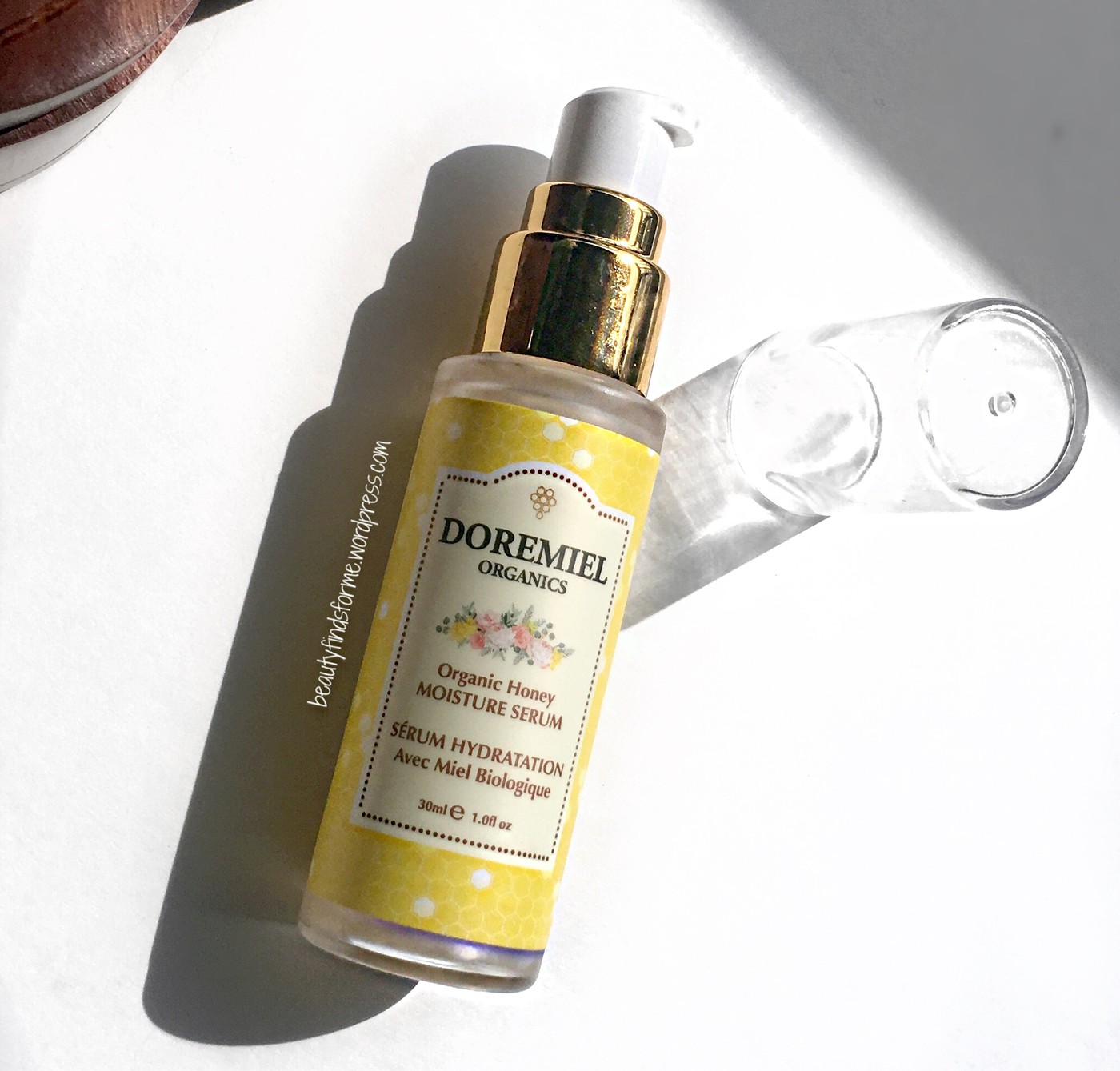 Doremiel Organics Organic Honey Moisture Serum  I thought that this might be too moisturizing for my skin type but it isn't!  This is a lovely water-gel formula that has that sweet citrus scent to it ~ its first ingredient is aloe vera, so it has that type of texture.  Aloe is a powerful moisturizer that doesn't leave your skin feeling oily or greasy. It soothes, treats inflammation, helps speed up skin healing and also has a plethora of antioxidants ~ beta-carotene, Vitamin C and Vitamin E, which help improve your skin's firmness and keeps your skin moist and hydrated. It also contains over 75 different nutritious ingredients, including minerals, enzymes, amino acids, salicylic acid and much more.  Hyaluronic acid is an intensive moisturizing ingredient which bonds water to keep skin hydrated.  This also has marine derived collagen, which is an anti-aging and highly moisturizing ingredient.  Water-soluble polysaccharide sodium alginate is derived from brown algae and it will help soften and soothe your skin while binding water to your skin.

This has a nice pump applicator and it comes out like a loose gel and it begins to melt into my skin immediately once it comes in contact with the heat of my skin.   It turns into a watery serum and absorbs nicely into my skin, without any greasy or tacky residue.  I find that it increased my moisture levels by 26% and decreased my oil levels by 41%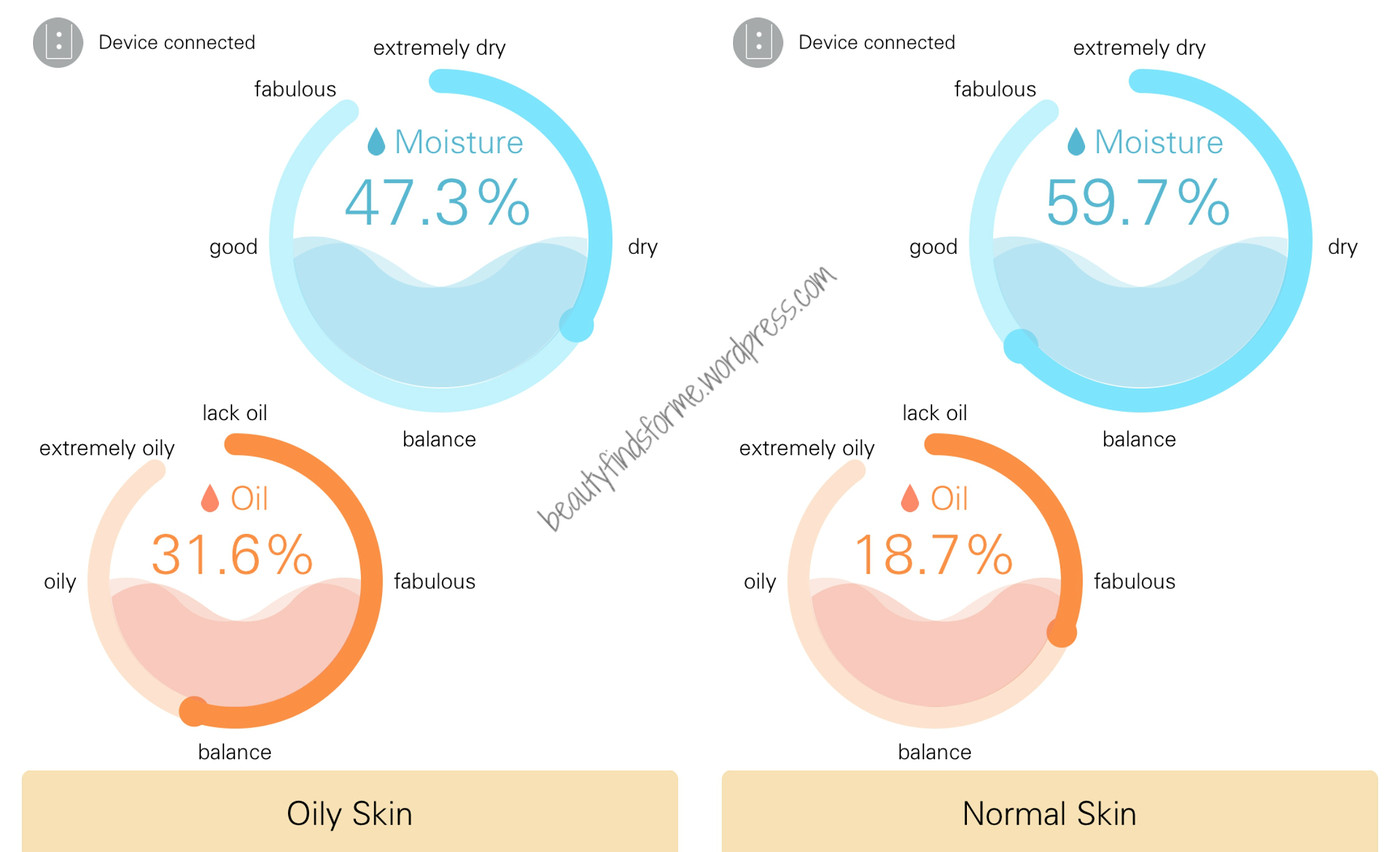 Honey serums are a favorite with me, as I find that that the antibacterial and healing properties of honey are great for my oily blemish prone skin.   This serum provided me with great hydration and blemish control! 
Ingredients: aloe barbadensis (aloe vera) leaf juice*, hyaluronic acid, honey*, propolis extract*, bee pollen extract*, emblica officinalis (amla) fruit extract*, glycerin*, collagen, sodium alginate, phenoxyethanol, ethoxydiglycol, citrus sinensis (sweet orange) peel oil*, citrus paradisi (grapefruit) peel oil*, potassium hydroxide  cosDNA * denotes organically produced ingredient
Final Thoughts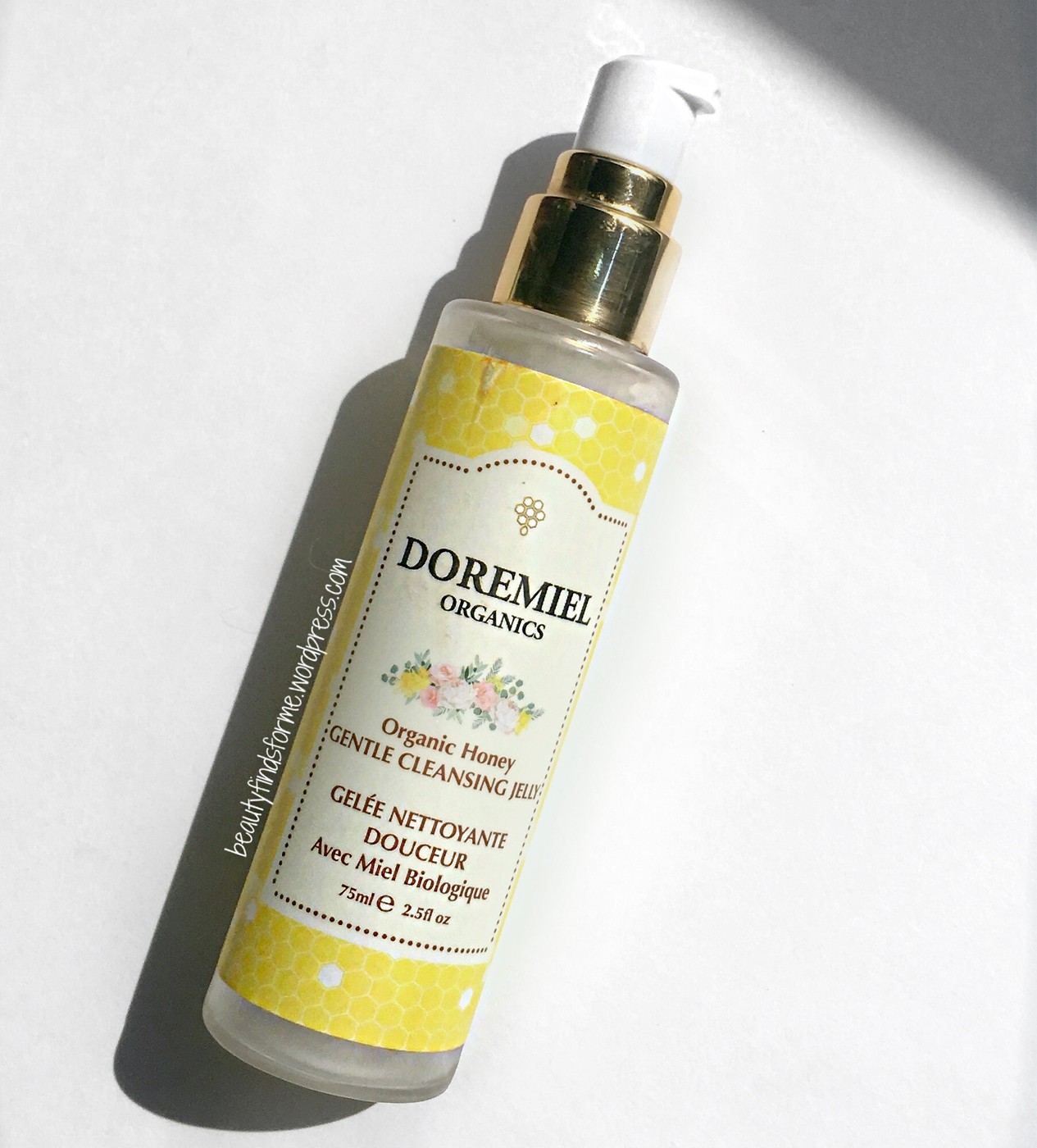 As I finished off the cleanser because it was my foaming cleanser of choice, I would have to say I am very impressed by this line so far.  Honey products are really great for oily skin, but sometimes brands make them too heavy and rich or sticky for oily skin types.  I am pleased to say that these two products are great for oily and blemish prone skin (with the caveat that your mileage may vary.. always check the ingredients list and test first).  I love the sweet citrus scent of these products and how effective both of them were for their purpose ~ the cleanser really did a great job removing and cleaning my skin whereas the serum is a great hydrating, blemish busting product.  Have you tried Doremiel yet?  Are you interested and what Honey products are your favorites?
Where to Purchase
Currently, you can purchase this at Amazon USA and there is free prime shipping
If you live outside of the USA, Doremiel has their own website and you can contact them for order and shipping information.  For USA orders, they do have free shipping with purchases over $50.00
[ disclaimer: products received for review purposes.  contains affiliate links ]