[ disclosure: product received for review purposes. contains affiliate links ]

I am a little late in my unboxing for March's Peaches and Petals as I had a sinus infection that just raged on for a few weeks.   Peaches & Petals is a subscription service that is focused on lifestyle and beauty products.  From their website  "Love trying new experiences? So do we. At Peaches & Petals, we thrive on trying new things, therefore our boxes are curated to maximize your experience with interesting products hinted by a monthly theme. We are adventurous at heart, and love hand-selecting products that help you enjoy every moment."  This box was sent to me for review purposes from Peaches & Petals and I thank them for their generosity as always 🙂  I am always appreciative of companies who look for honest feedback on their services.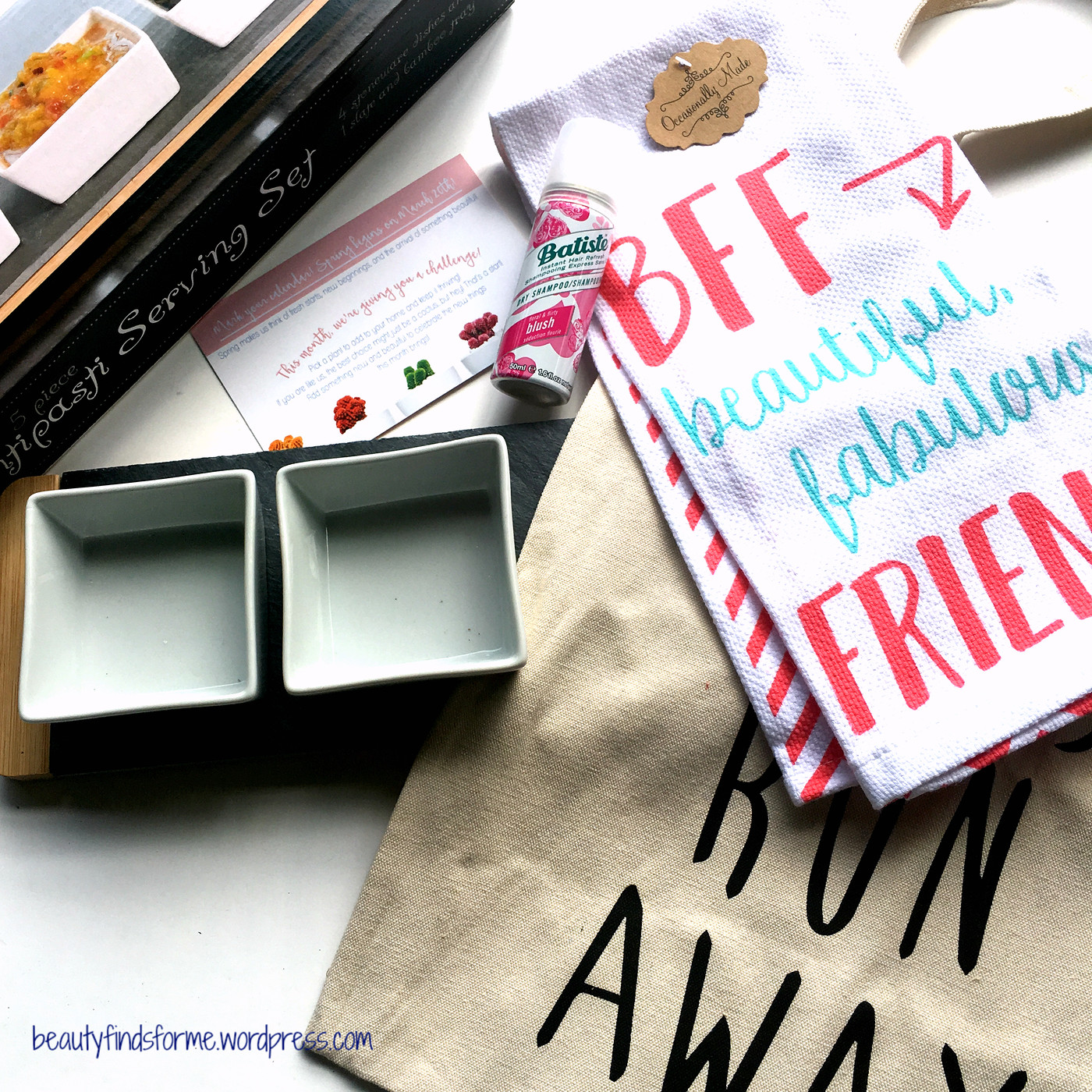 Informational Card
There wasn't much info on the informational card with the products in this month's box.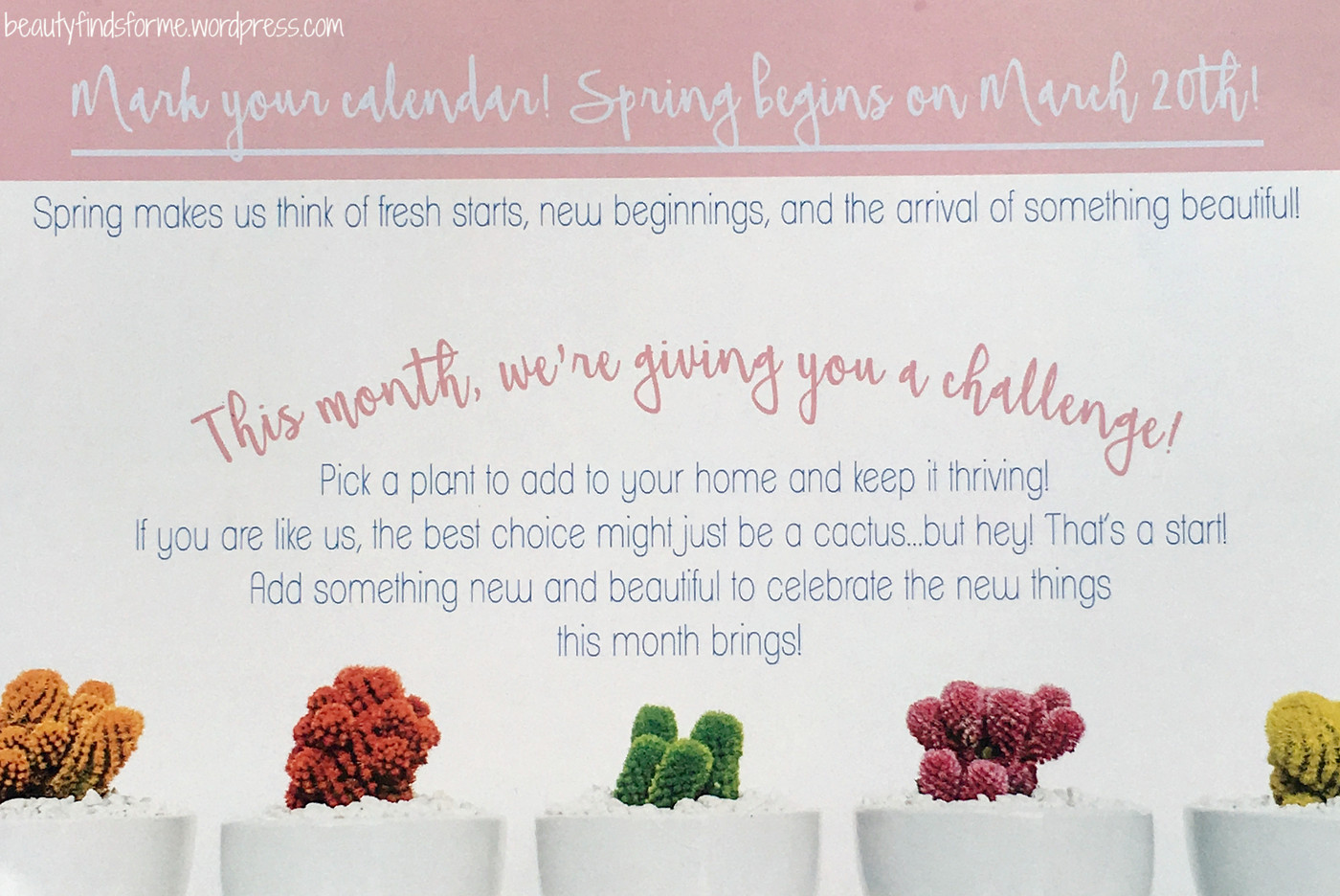 Explanation on valuing products:  Since Peaches & Petals does not give a value on their products,  I normally will use the Retail Value from the vendor's site or an average if I find the product on multiple sites with varying prices.  Subscription boxes are usually basing their value on Retail Value, not Markdown or Sale Values.  With that in mind, you can usually find products for less, just like anything else in the marketplace.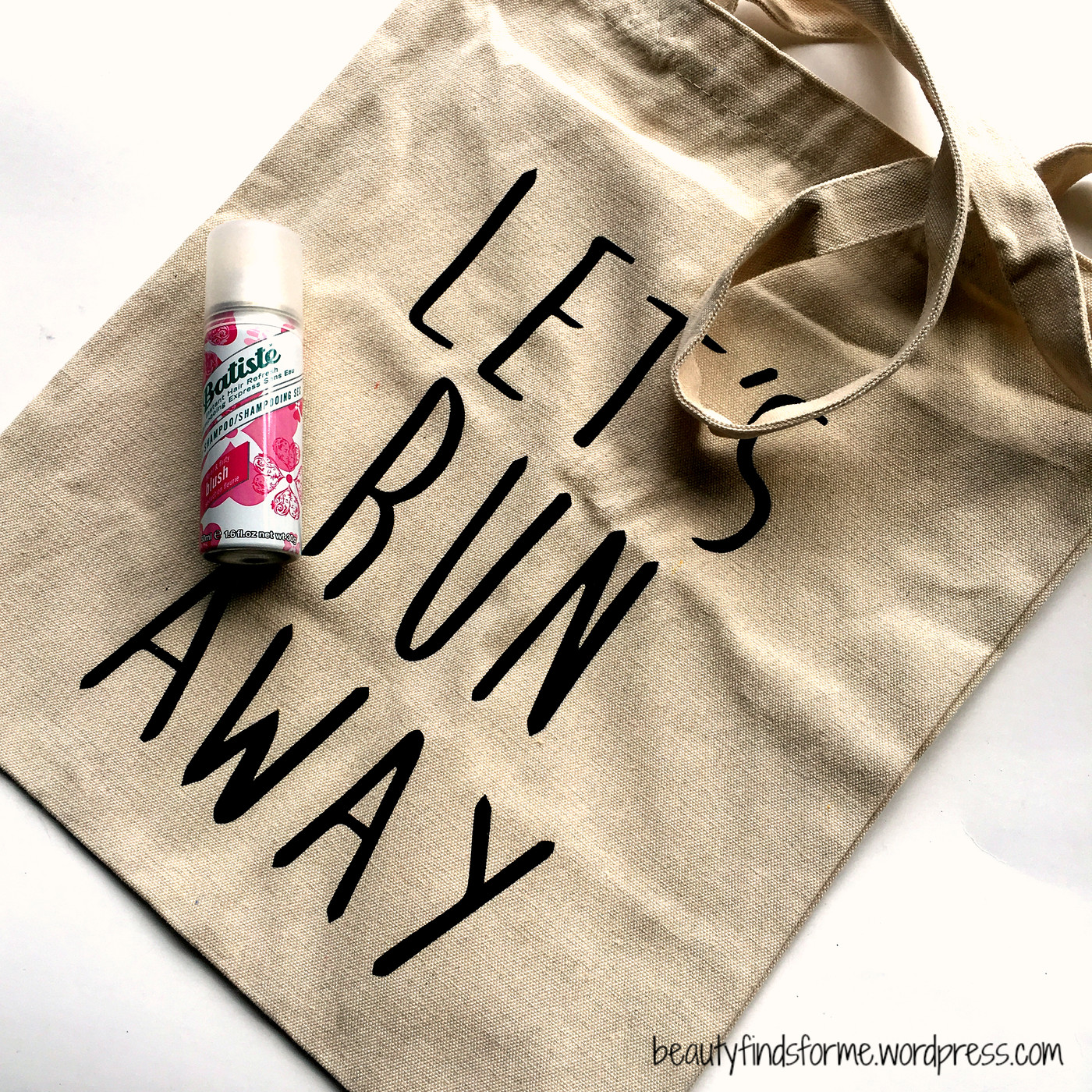 Cotton Tote Bag This is a really cute tote bag that I can put my skincare products and lug it around from the bathroom to outside, where I can take photos ~ yes, I use my totes for this purpose!  Nothing worse that carrying bottles and jars and having it fall all over the place and this is sturdy and large enough for this purpose.  This has a cute saying of "Let's Run Away", which I do wish I could do EVERY SINGLE DAY.  Measures 15 x 13 inches  RV $6.99
Batiste Dry Shampoo in Blush I use dry shampoo to help texturize and volumize my hair all the time, so this is a good size to put in my purse for when my hair needs some volume.   This has a floral scent and it really volumizes while making my hair look not so oily. This size is also great for traveling too as you can bring it with you on a plane.  1.6 oz   RV $6.20
Ingredients: Butane, Isobutane, Oryza Sativa Starch (Rice), Propane, Alcohol Denatured, Fragrance, Coumarin, Eugenol, Limonene, Butylphenyl Methlyproprional, Linalool, Distearyldimonium Chloride, Cetrimonium Chloride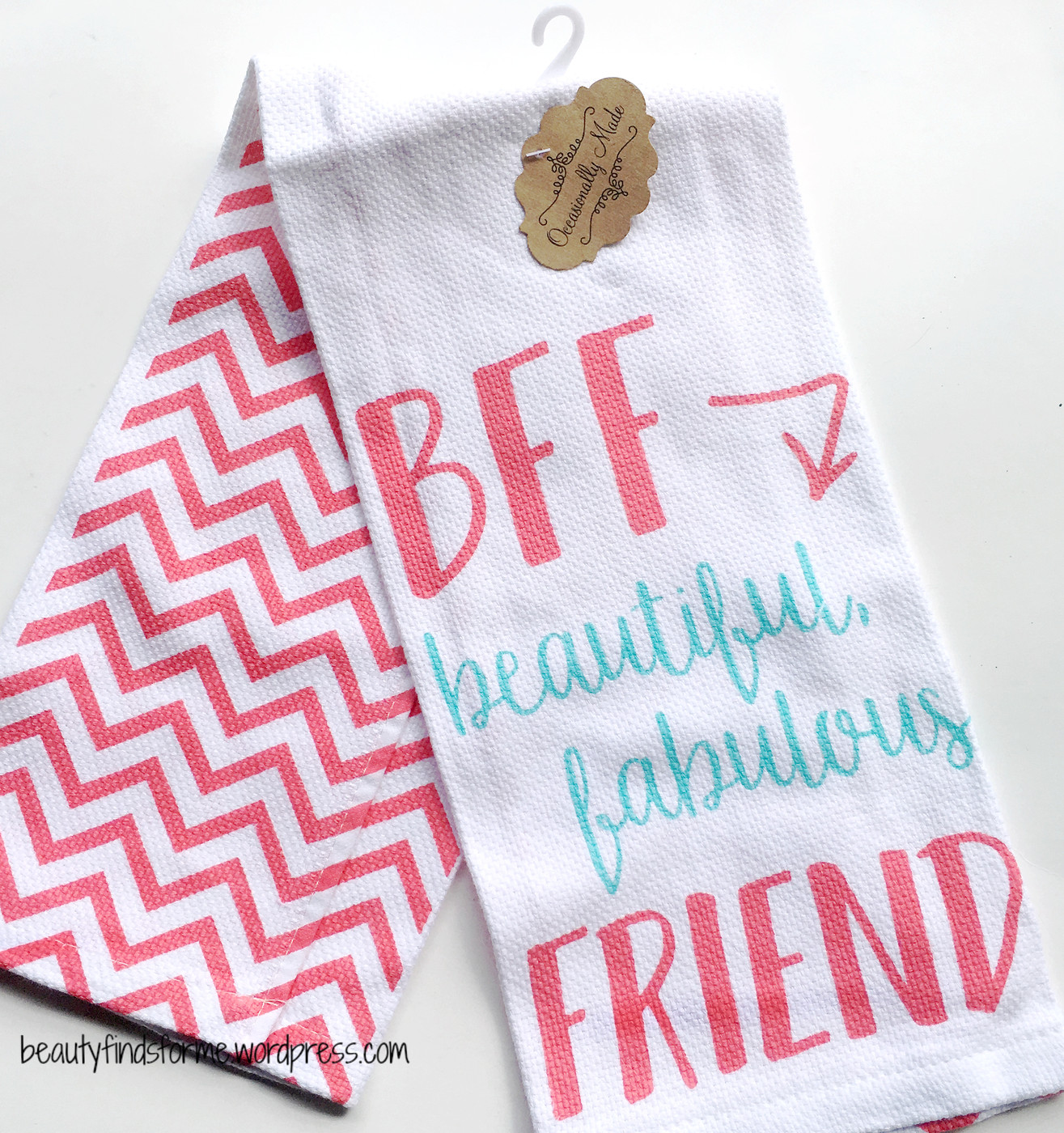 Occasionally Made Kitchen Towel   The design was a variation in this month's Peaches & Petals Box and I received the "Beautiful Fabulous Friend"  design. This is a nice sized kitchen towel on 100% white cotton with bright coral-pink and teal colors.  It measures 25 x 19 inches  RV $9.95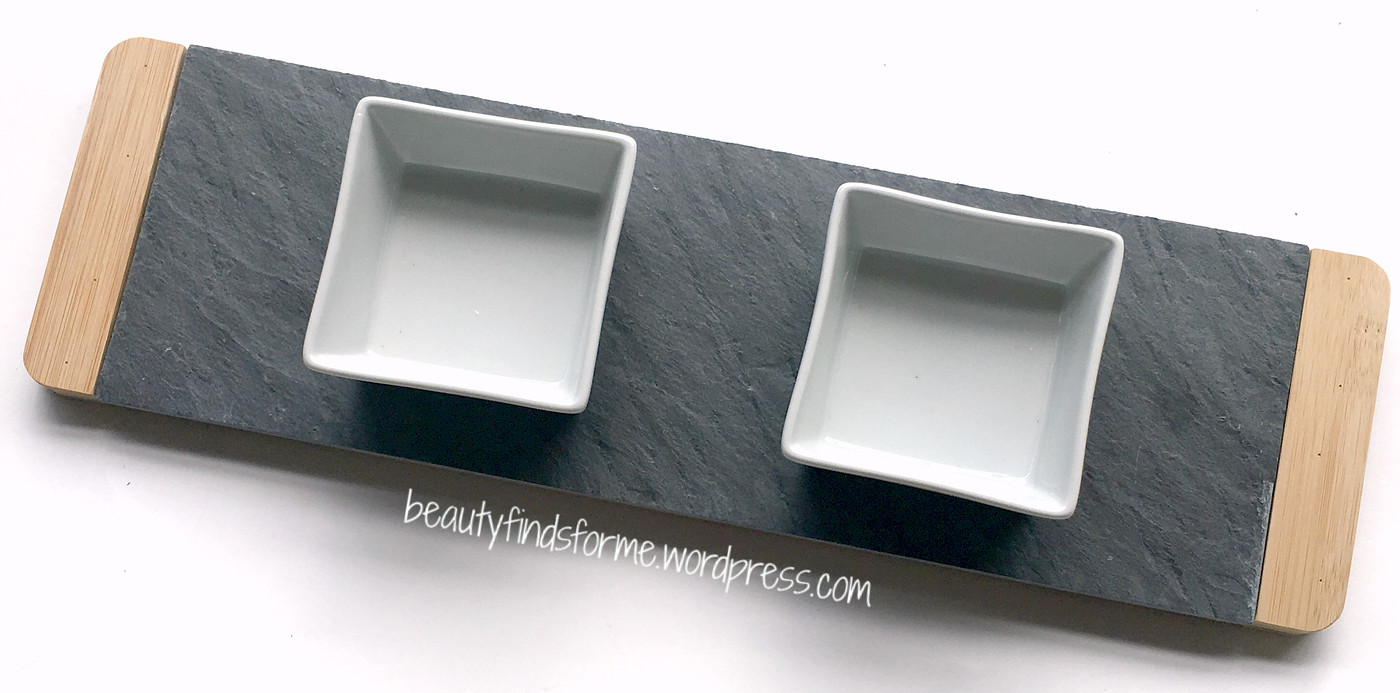 Boston International Small Bites 5 Piece Antipasti Serving Set  This is really cute but alas, two of my ceramic bowls came broken.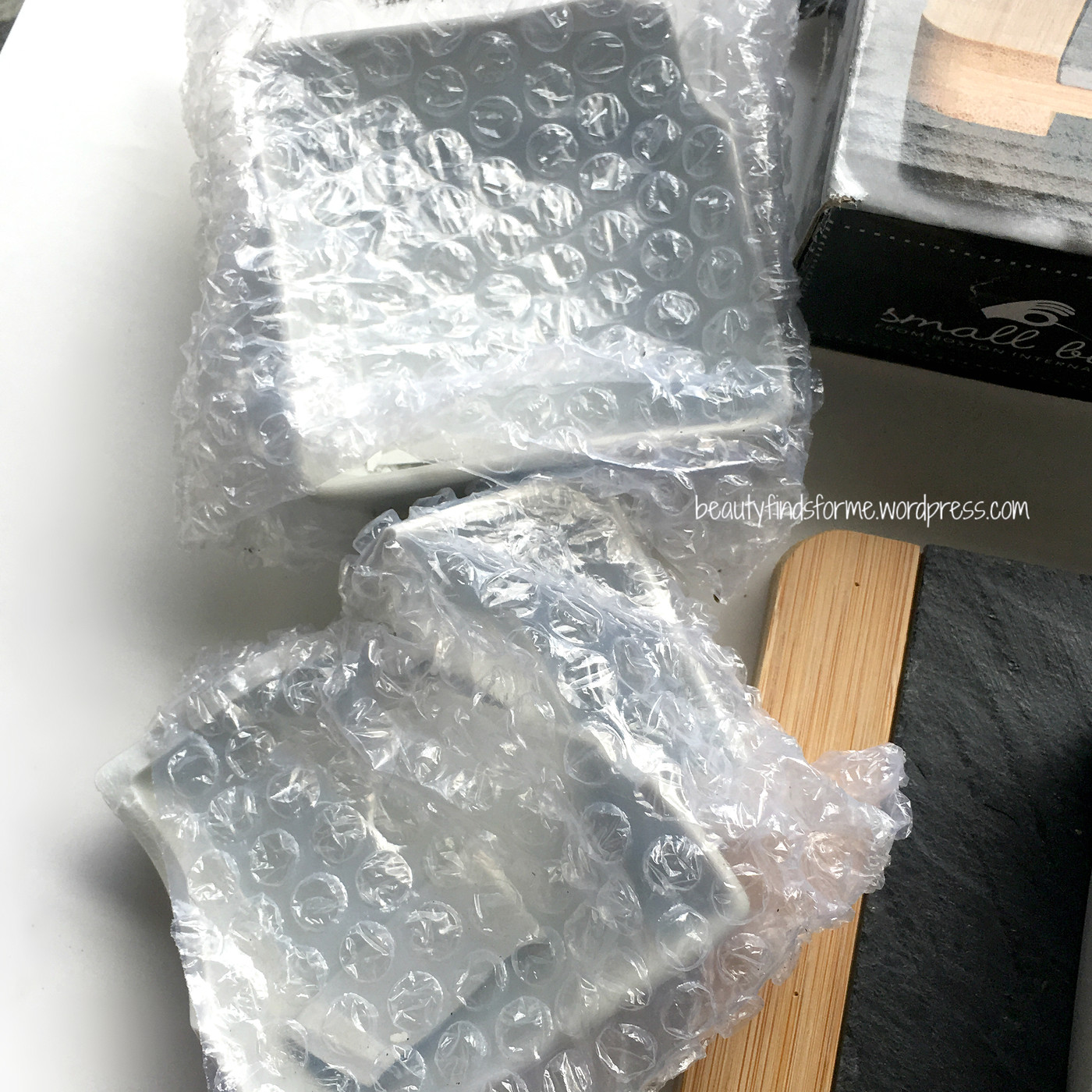 Thankfully, I have a lot of these squarish bowls that I picked up from Pier 1  ~ mine are a little smaller, but it works.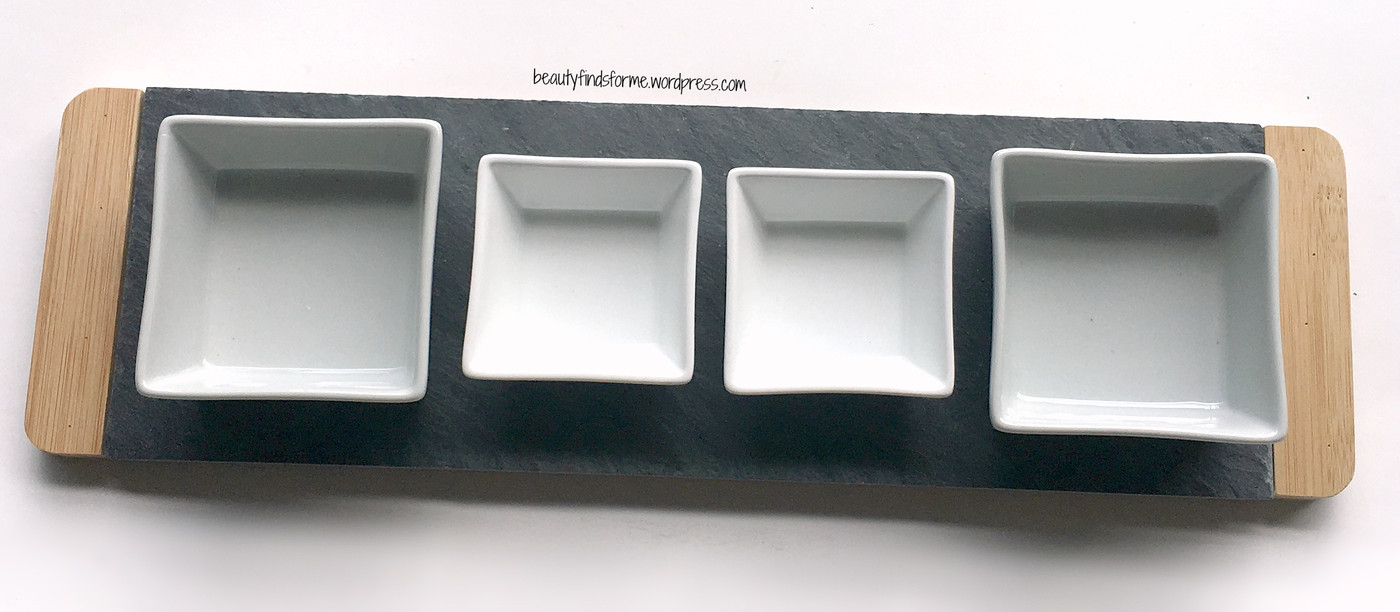 I really like the serving tray ~ it comes in two pieces, the bottom being made of bamboo and then the dark gray slate piece that fits on top of the bamboo.  The tray measures 17 3/4 x 5 1/4 x 3/4 inches. This comes with 4 square bowls that measure 3 1/2 x 3 1/2 by 1 1/2 inches holding 5 fluid ounces each.   I love the simple clean lines of this tray and really am pleased that I have it!  RV $18.99
Final Thoughts
Despite the broken dishes, I really loved the bamboo/slate serving tray.  The rest of the items are useful but not terribly exciting.  I hope to see April have some really pretty spring time products.   Peaches & Petals monthly subscription boxes are $19.99 a month and that includes shipping.   This month, the box looks to be of  a retail value around $42.00, which again is a bit lower than usual, but still double the price of the subscription. I base this off the retail value of the items. Many thanks to Peaches & Petals to sending this me for review purposes ~ I always look forward to seeing what P&P puts in their boxes! Did you receive this month's Peaches & Petals box?  What was your favorite item and what do you think of it?

If you would like to subscribe to Peaches and Petals, I would love it if you used my referral links!

[ products were received complementary for review purposes.  All opinions are my own and are unbiased.   ]
[ Blog post contains affiliate links and referral links. Descriptions in italics from linked site ]
Save
Save
Save
Save