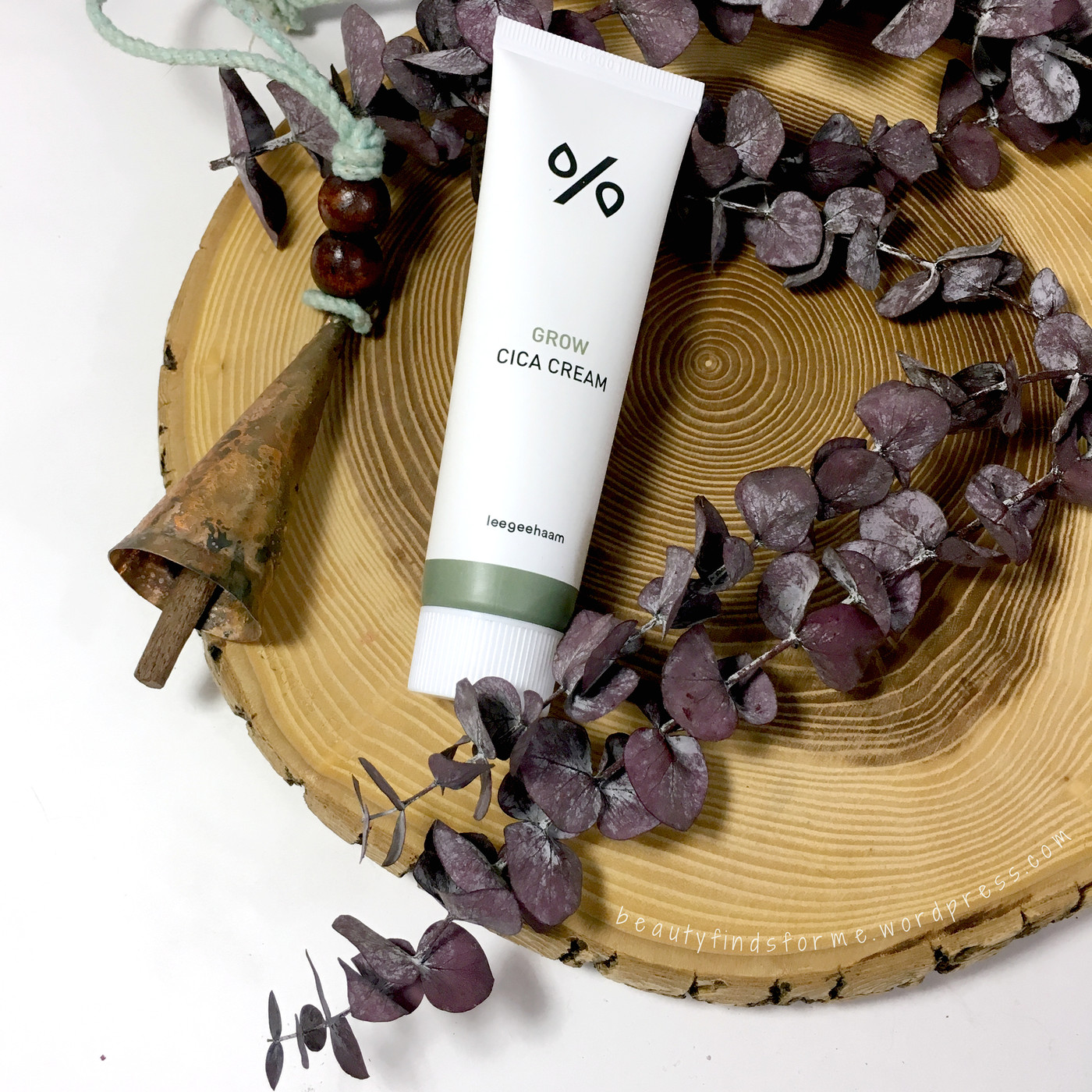 I am happy to have received a couple of more products from LeeGeeHaam in their GROW line ~ CICA Cream  and Matcha.  I am a big fan of Centella products (just search for Centella or CICA here at my blog) and one of my favorites is Dr Jart+ CICAPair Cream, which comes with a hefty price tag too. For those who are not familiar with LeeGeeHaam, you might have known them as LeeJiHaam (LJH), infamous for their Tea Tree Essence and Propolis Ampoule.   I have already reviewed the wonderful oil controlling Hope 5α Control here and Grow Hyal B5 line here.

Skin Type/Concerns: oily, blemish prone, aging concerns, pores, fine lines/wrinkles, hyper-pigmentation
I received these products complementary to review and was not paid.  All reviews are my own honest opinion and  I never have been asked to write copy for a brand.  This blog post might contain promo codes, affiliate and referral links, which using my links will help generate a small commission that helps support my blog at no extra cost to you.
Why is this called Grow? With skin-friendly ingredients derived from the nature, Grow is the signature brand line of LGH's principle theory  of "botanic science."   The Grow line includes CICA products, which focus on centella ingredients, propolis  and matcha, which is a green tea ~ a most excellent antioxidant.  The CICA line, is based on LGH Centella Complex and will help repair and restore skin that has been damaged or irritated.  "The key active ingredient of CICA line is Centella Asiatica, which is also known as tiger grass as tigers healed themselves from battle wounds by rolling over Centella Asiatica. The highly concentrated and advanced Centella Complex in Cica line provides an immediate and outstanding recovery system to damaged skin exhibiting redness, irritation, and blemishes." 
---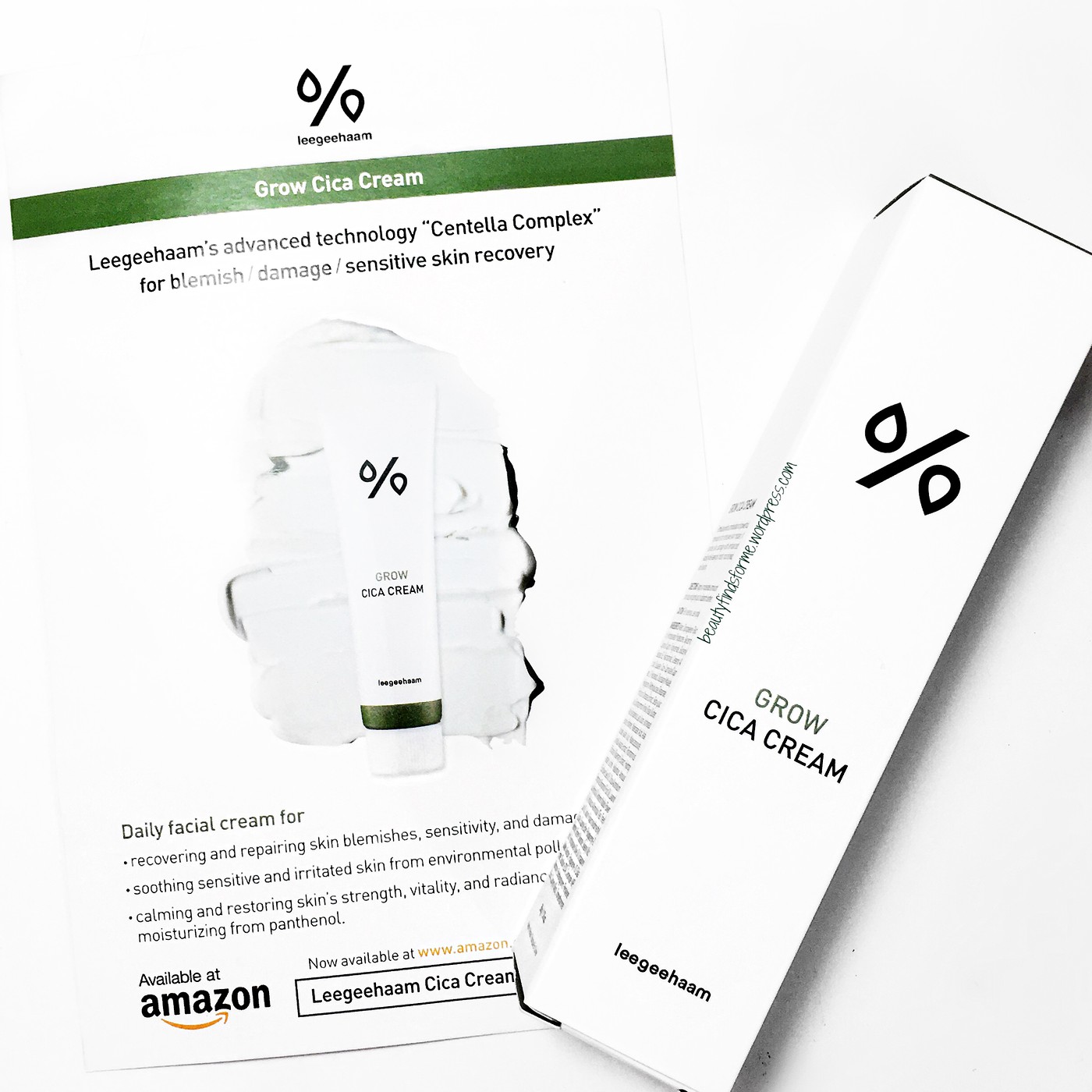 Currently, there are two CICA repair creams that I love and adore ~ but they are both night creams for me ~ one contains retinol and the other is so rich and dewy-moist, I use it as a sleep pack.  I don't really have a CICA repair cream for the daytime and I have been wishing for one to be made.  This newly released CICA repair cream is one that I feel that oily and  combo/oily skin types will rejoice, drink wine and bless the gods as they are great for day time use!!  CICA creams are great moisture repair barrier creams, so you want to use them when your skin has been weakened by over-exfoliation, acid or laser treatments or just dry skin. 
LGH Grow CICA Cream is made with 1.51% Centella Complex along with 10,000 ppm of healing, soothing and repairing centella as well as concentrated derivatives of centella ~ 100 ppm of madecassoside helps soothe, reduce redness and inflammation and helps heal your skin. The Centella Complex is made from 3 more components extracted from centella and contain a combined total of 5,000 ppm: asiaticoside, which helps form collagen to strengthen your skin and speeds up wound healing,  asiatic acid is an anti-aging compound, that helps to plump up your skin, prevents wrinkles, fine lines, scar tissue and madecassic acid, helping to aid in the production of collagen and tissue. This also has niacinamide for skin brightening and several moisturizing and nourishing ingredients with panthenol,  beta glucan, shea butter, squalane, and aloe. This has a slew of herbal ingredients with rosemary, tea tree and lavender ~ all known for their healing, antibacterial and anti fungal benefits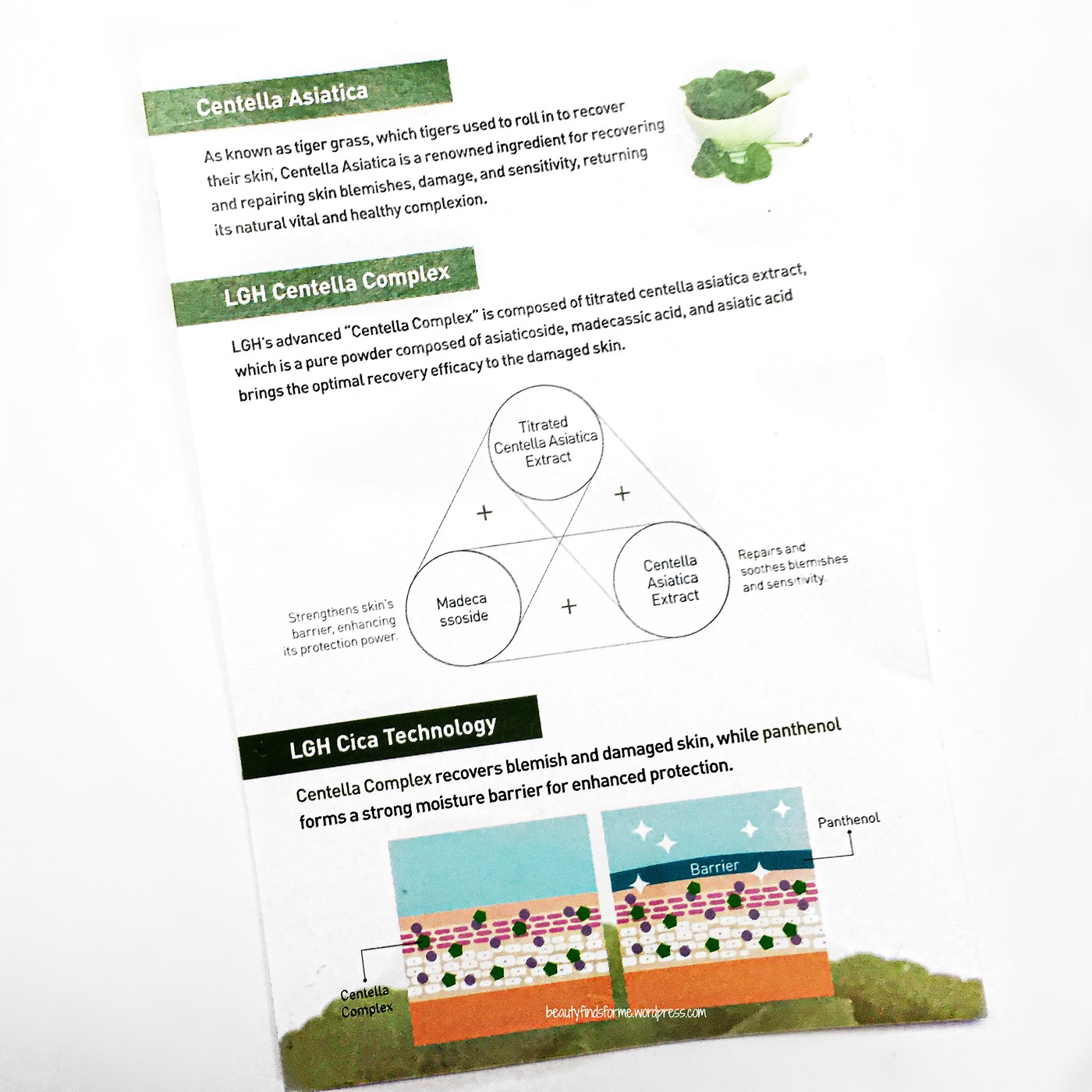 This CICA repair cream comes in a white soft plastic tube with a pointed tip, making it easy to squeeze out and apply.   It has a nice lightweight gel-cream texture that spreads easily, smoothly and absorbs nicely into my skin. This has a nice light herbal scent with a touch of citrus due to the bergamot oil ~ there is no added "perfume" to this cream ~all of the scents are natural.   The scent does disappear quickly and my skin is soft and supple.


This is moisturizing enough for my oily skin ~ it increased my moisture levels by 30% and decreased oils by 39%, so I found this to be quite liberating for a CICA repair cream.  My skin had a nice soft satin finish, not greasy or sticky. I didn't have to worry about adding another moisturizer over it nor if my skin was going to get oily fast with it.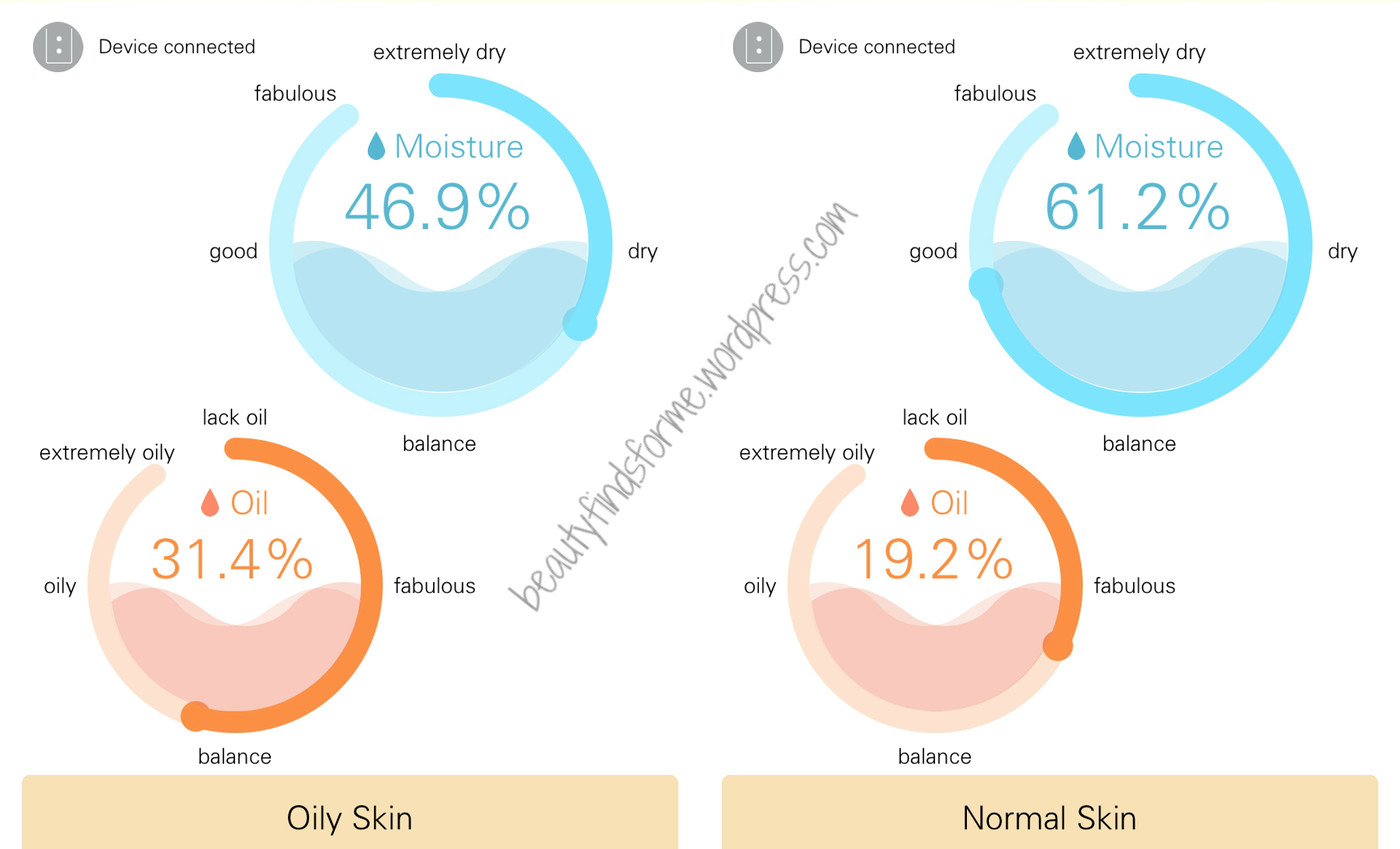 This absorbed beautifully into my skin and I do feel it really helped heal my blemishes faster. You can also use it as a spot treatment as well, if you do not want to use it all over your face. Those whose skin tend to be on the drier side might need to supplement this with another moisturizer, but for me, Mz Greasy-Oil Pit, this cream is working out fantastic as a daytime cream as it gives my oily but dehydrated skin a boost of moisture while soothing, healing and protecting.
Ingredients: purified water, dipropylene glycol, hydrogenated polydecene, glycerin, caprylic/capric triglyceride, glyceryl stearate SE, niacinamide, cetearyl alcohol, squalane, coco-caprylate/capriate, 1,2-hexanediol, diisostearyl maleate, polyglyceryl-3 methylglucose distearate, portulaca oleracea extract, beta-glucan, butyrospermum parkii (shea butter), aloe barbadensis leaf juice, isohexadecane, panthenol, madecassic acid, asiaticoside, asiatic acid, madecassoside (100ppm) , centella asiatica extract (10,000ppm), rosmarinus officinalis (rosemary) extract, hydrogenated lecithin, helianthus annuus (sunflower) seed oil, citrus aurantium bergamia (bergamot) fruit oil, lavandula hybrida oil, anthemis nobilis flower oil, melaleuca alternifolia (tea tree) leaf oil, sodium polyacryloyldimethyl taurate, dicaprylyl ether, polyglyceryl-2 stearate, glyceryl stearate, stearyl alcohol, hydrogenated olive oil unsaponifiables, allantoin, polyglyceryl-10 dilaurate, disodium EDTA, ceramide NP, adenosine, ethylhexylglycerin, pentylene glycol, caprylic glycol, tromethamine cosDNA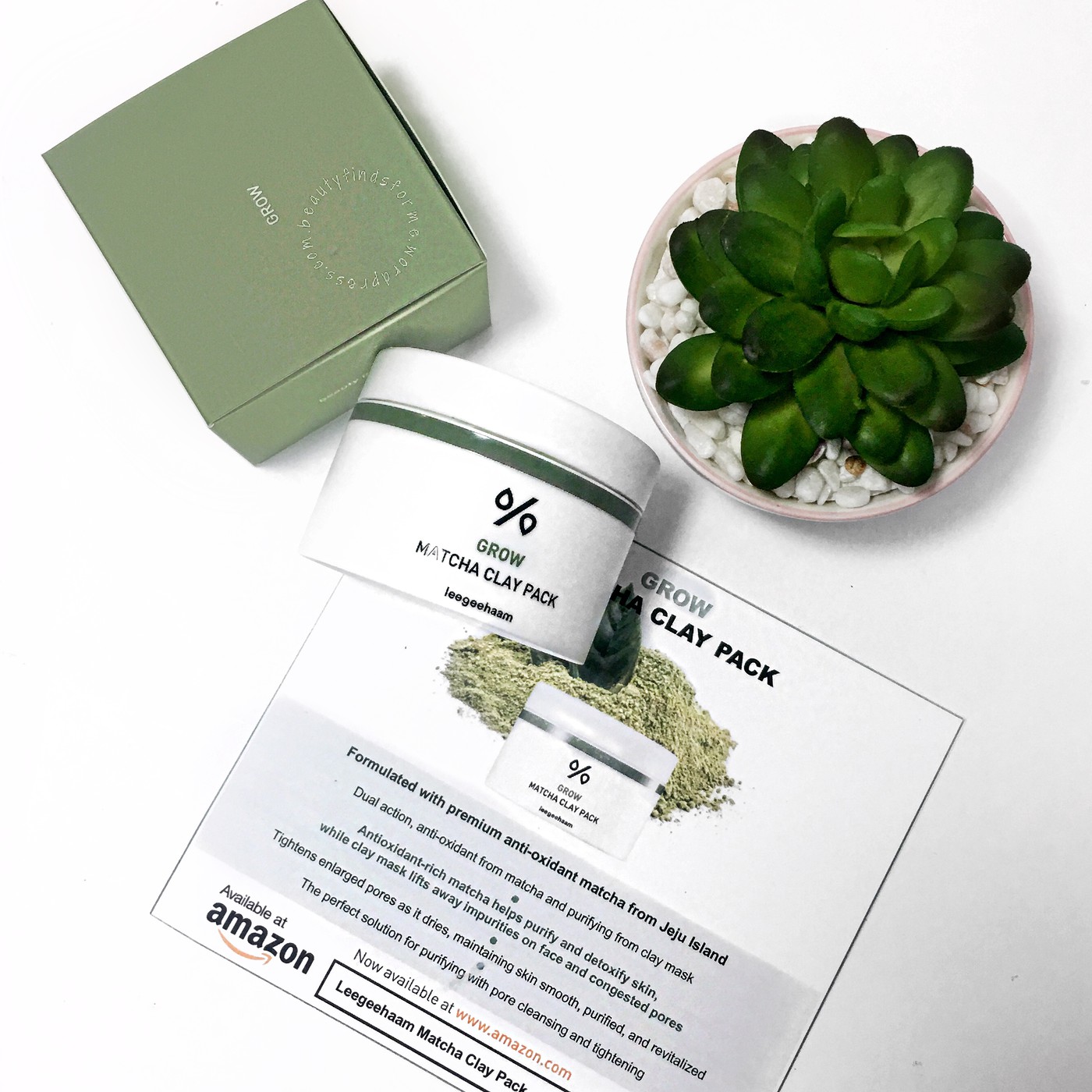 The next item in the Grow line that I received is the new Matcha Clay Pack. I love clay mask packs and matcha, aka green tea, is a great ingredient for blemish prone skin too.  This contains 35,000ppm of premium matcha from Jeju Island and matcha is a powerful detoxing and purifying ingredient while providing soothing care against irritation and swelling due to its rich source of antioxidants, catechin, polyphenols and tannins.  The tannins in matcha will help reduce the appearance of pores, so your skin will look smooth.
This mask has four different types of clay:  100,000ppm of kaolin, a white clay that helps remove dirt and debris on your skin, while absorbing excess oil and reducing shine. Kaolin is very good for oily and blemish-prone skin. It also has 90,000ppm of bentonite clay from volcanic ash, which is for smoothing, exfoliating, cleaning pores and improving overall skin tone.  Another clay is montmorillonite (11,000ppm), also known as French blue clay. Montmorillonite absorbs excess oil, toxins and other impurities from your skin, while helping to tone your skin and help reduce the appearance of your pores.  It is one of the best clay's for detoxification. And finally 9000ppm of Illite, aka French green clay, which is very finely milled and has a plethora of minerals. It helps cleanse your skin by absorbing excess oil and debris while removing dead skin cells.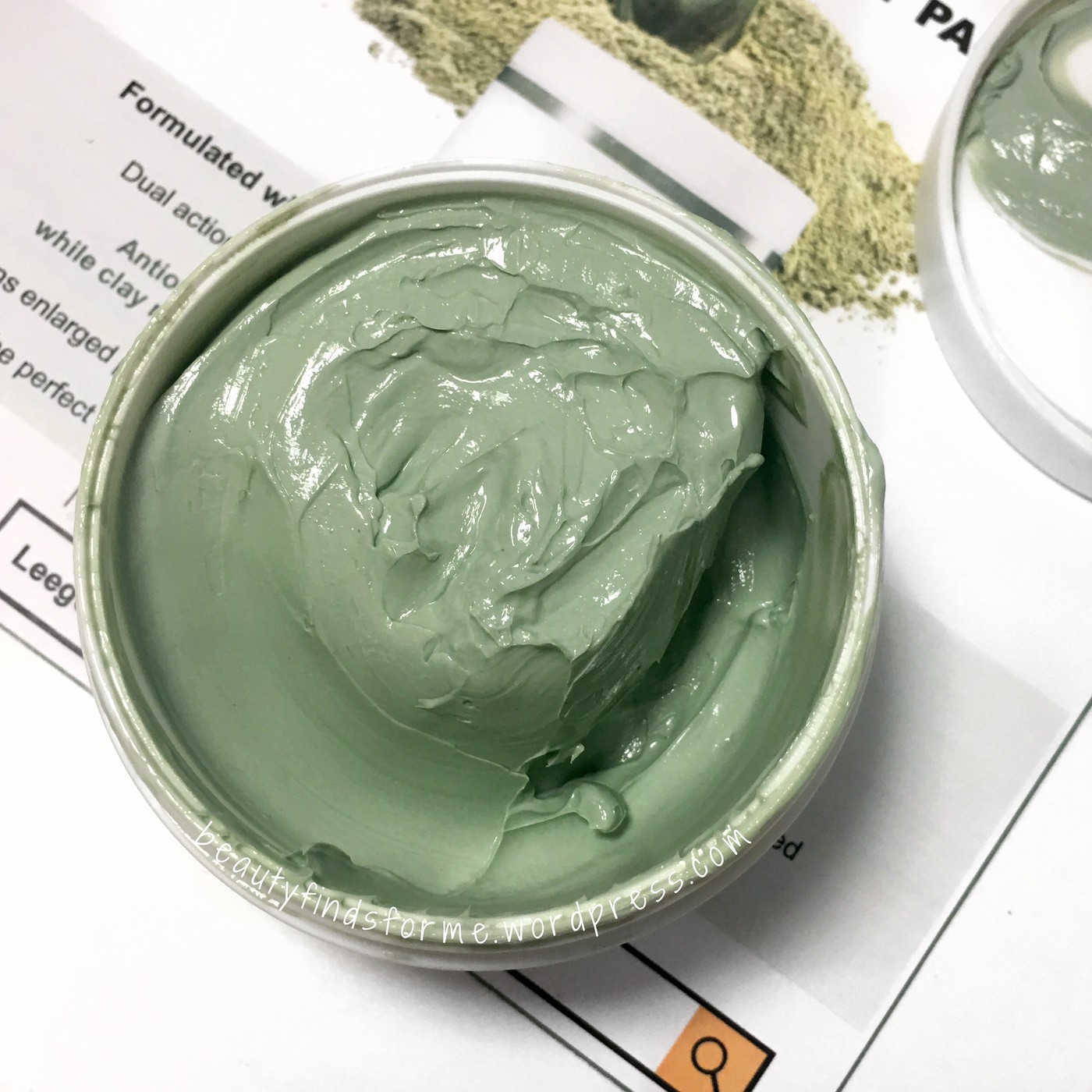 LGH also seems to include some oils in their products and this clay mask is no exception ~ it contains healing, pore-cleaning, astringent and anti-blemish oils of bergamot, lavender, rosemary, juniper and peppermint.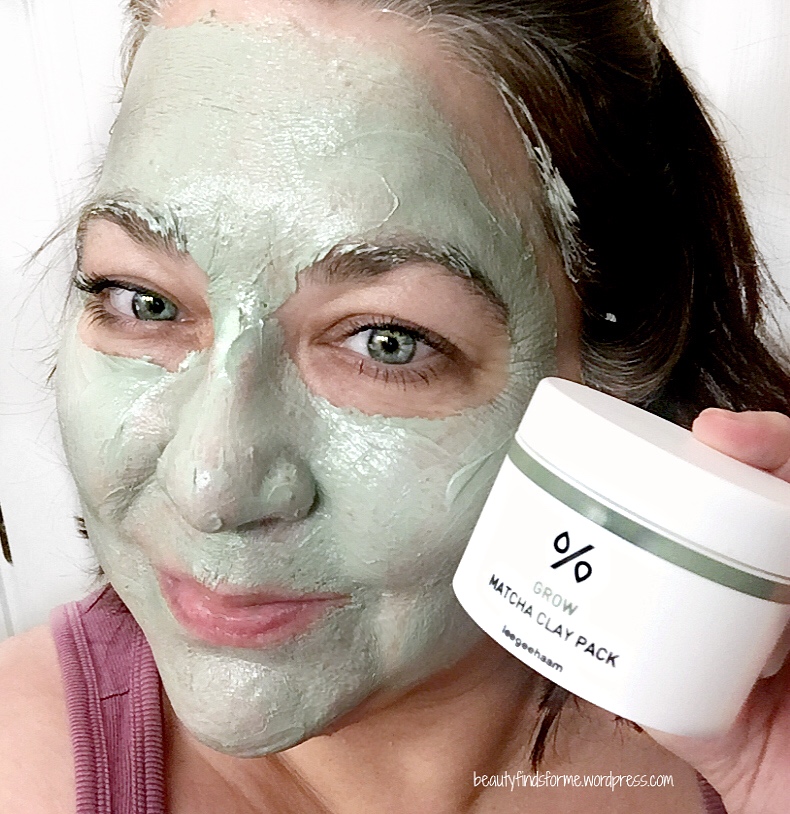 The clay mask is creamy and a lovely shade of green ~ it smells like citrus, not matcha tea, which is due to the bergamot.  It is easy to apply and has a lovely cooling sensation due to the peppermint and juniper oils. I left it on for about 15 minutes and it doesn't dry down with any itchy or tightening feeling ~ rinsing off was easy and my skin does look more clearer and cleaner.   This cleaned out my pores and helped reduce the oiliness of my skin and I think this will be great to use when the weather gets warmer too.  I didn't find that this stripped my skin but I have oily skin, so if you have dry skin, you might need additional moisturizers afterwards.
Ingredients: Water, Kaolin (100,000ppm), Dipropylene Glycol, Bentonite (90,000ppm), Camellia Sinensis Leaf Extract(35,000ppm), Betaine, Silica, Butylene Glycol, Montmorillonite (11,000ppm),  1,2-Hexanediol, Citrus Aurantium Bergamia (bergamot) Fruit Oil,  Lavandula Angustifolia (lavender) Oil, Rosmarinus Officinalis (Rosemary) Leaf Oil, Juniperus Mexicana Oil, Mentha Piperita (Peppermint) Oil, Illite (9,000ppm), Hydroxyacetophenone, Hydroxyethyl Urea, Cellulose, Xanthan Gum, Chromium Oxide Greens, Citric Acid,  Disodium EDTA, Hydroxyacetophenone,  Ethylhexylglycerin  cosDNA analysis

Final Thoughts
I have to say quite frankly that if LeeGeeHaam Global had not sent these two items to me, I would have purchased them anyway. I quickly became a LeeGeeHaam fan of their skincare products after years of shunning their Tea Tree Essence line, as that didn't work for me.  Grow CICA Cream is a great addition to my skin care routine.  I normally use CICA creams at night time, as they can be more heavy for my oily skin type, but this one works nicely as a day time moisturizer during the cold dry months. I think that this is a fantastic alternative to Dr Jart's CICAPAIR cream for those of us with oily/combo skin, as this can be used during the daytime.  As an oily skinned person, I also love their Matcha Clay mask ~ and I hope to see them "Grow" more skincare in their matcha line (haha ~  see what I did there?)  Have you tried any of these products from LeeGeeHaam?  Let me know in the comments below!

Where to Purchase
In the USA, you can purchase these LeeGeeHaam products at Amazon USA with free Prime shipping
eBay currently only has the CICA cream and has international shipping
[ products received for review purposes.  blog post contains affiliate links ]