February's Kloverbox is here!  This month focuses on the Valentine's  Day Theme (of course!)   Kloverbox is a subscription box that not only is natural and has a focus on indie brands, but they also find unique and interesting products as well.
Kloverbox is an eco-friendly, organic lifestyle box and I love how they introduce new, unique and innovative products each month.  Kloverbox delivers deluxe and full size products and I have been impressed with their packaging and curating of their boxes. You can subscribe to Kloverbox  either as a month-to-month at $25/monthly, 3 month subscription at $23.75/monthly or a 6 month subscription at $22.50/monthly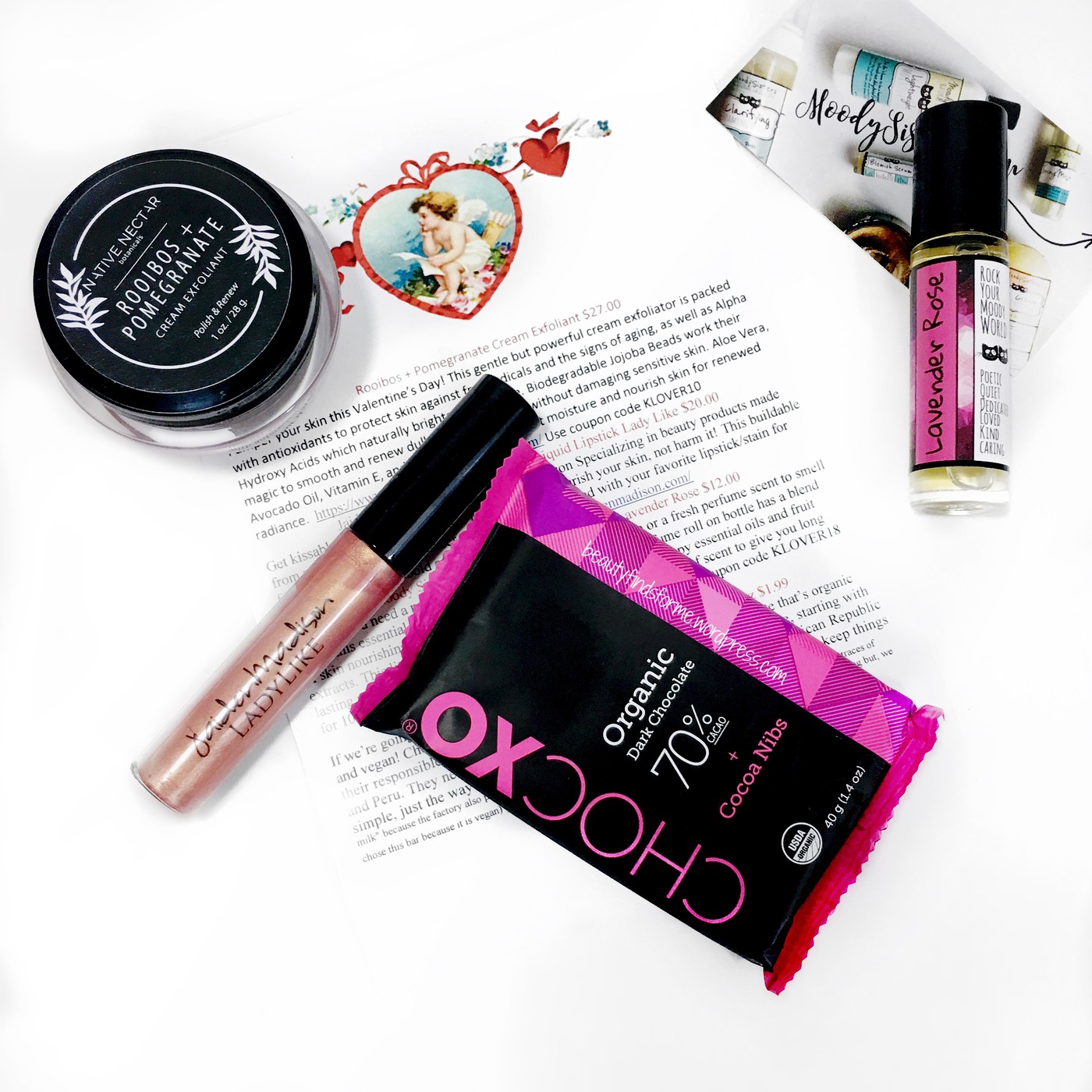 Informational Card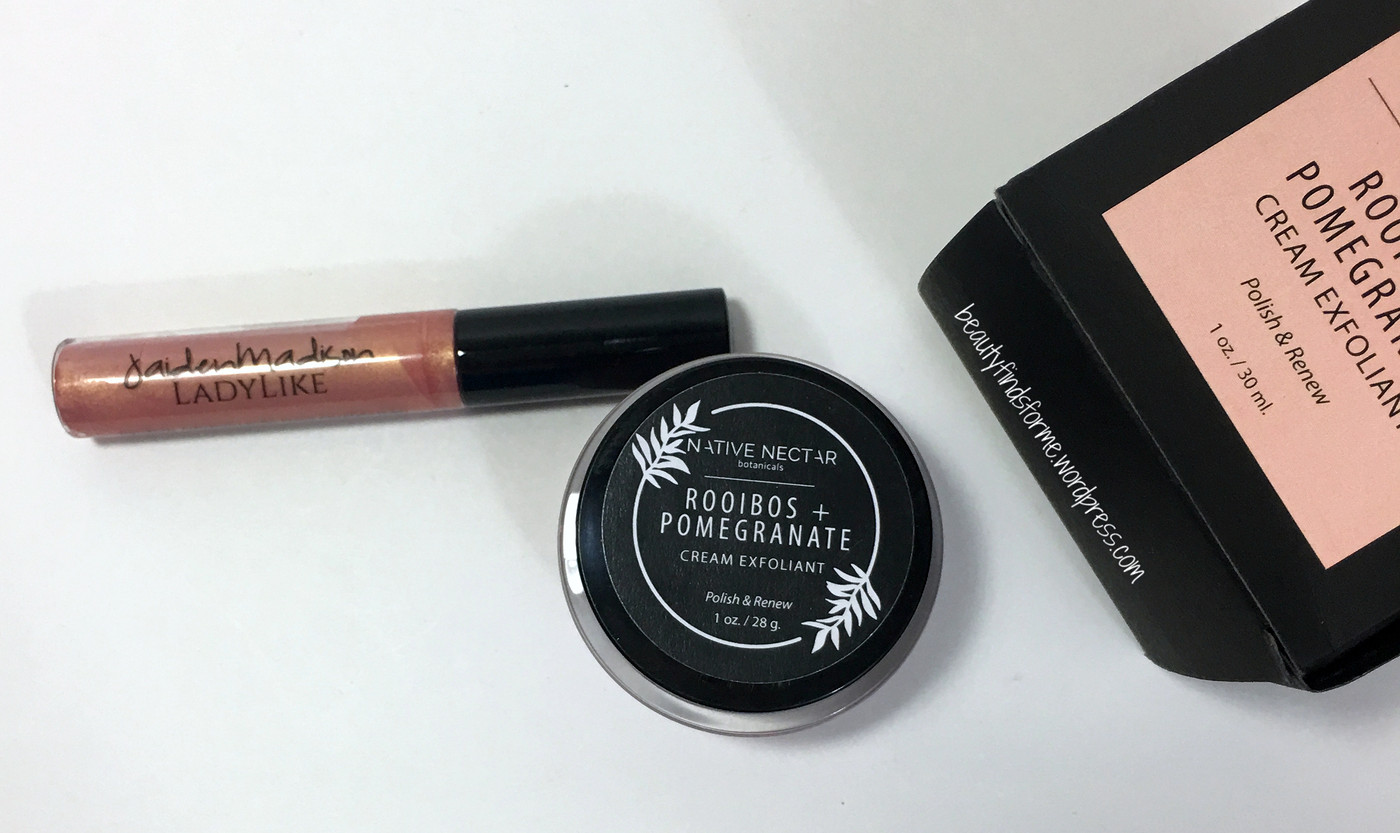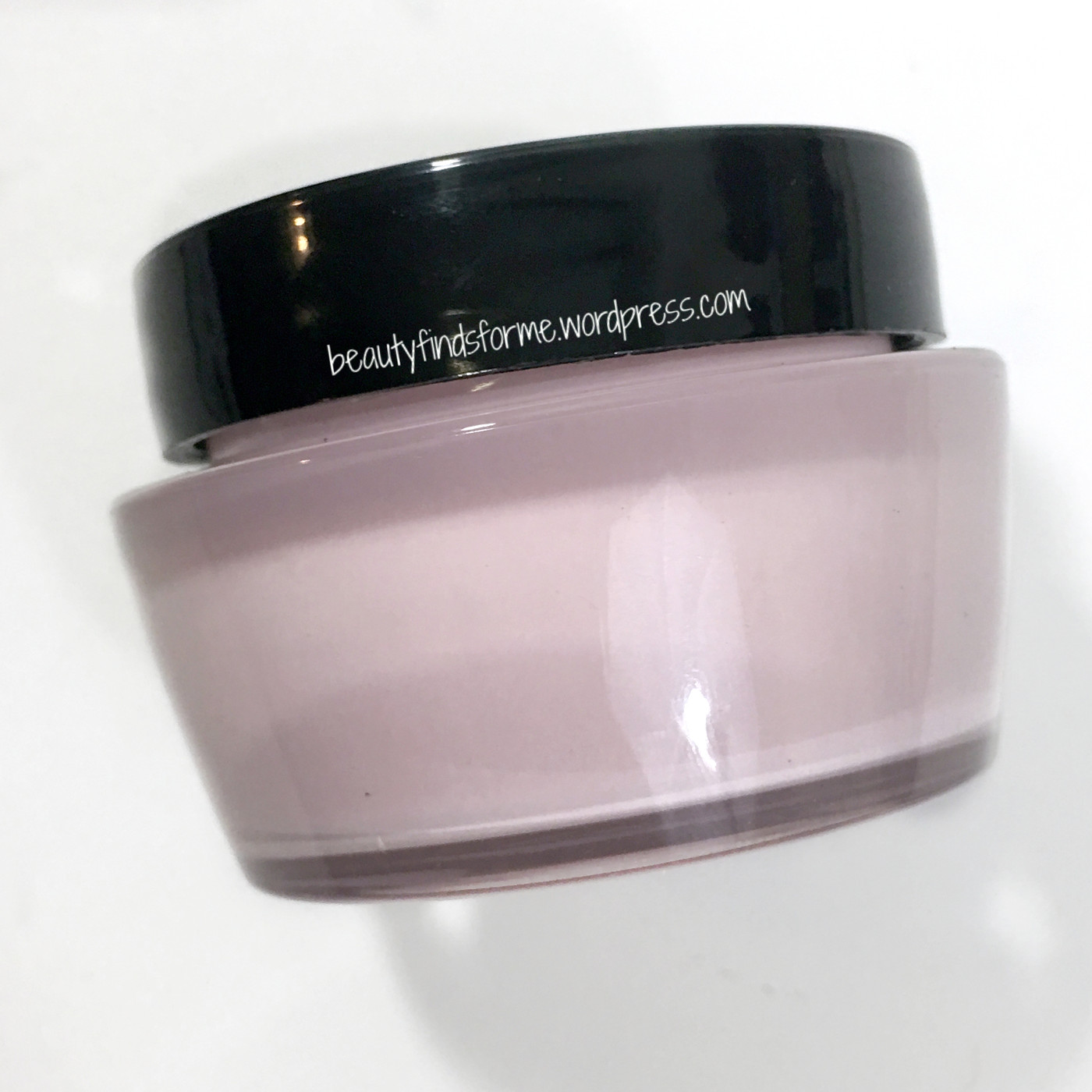 Native Nectar Botanicals Rooibos + Pomegranate Cream Exfoliant  This was our spoiler for this month and I am SO excited!!  I love peeling creams ~ This is a wash off exfoliant ~ not an overnight mask pack. This comes in a cute lavender pink jar and opens up to reveal a creamy beige product, that has a lovely dry tea scent.  I am not sure why rooibos is in the name, as the ingredient list doesn't show rooibos. One of  life's great mysteries, I suppose.  The alpha-hydroxy acid (AHA) in here is from the pomegranate ~  poms are rich in AHA's, antioxidants and is a natural astringent, anti-inflammatory and helps aid and support collagen production.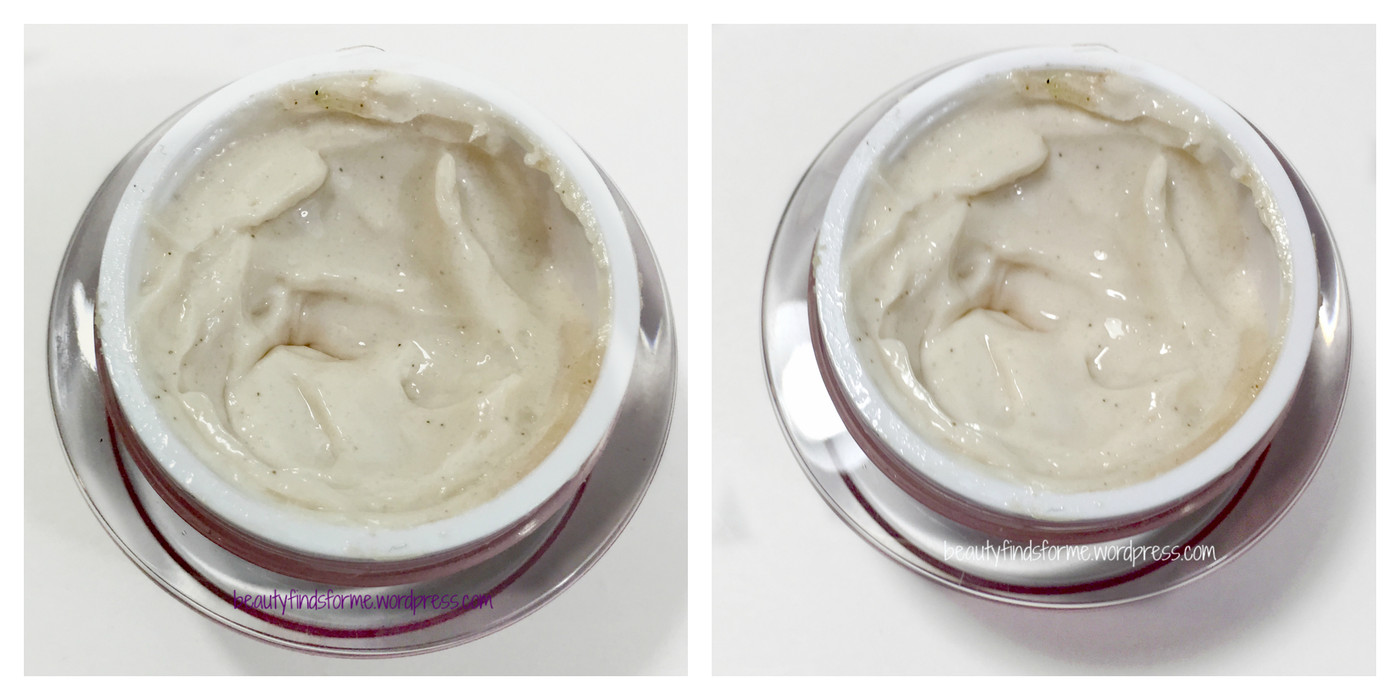 This also has a BHA (beta-hydroxy acid), which naturally occurs in salix alba (willow bark), which helps go deep into your pores to remove oil and debris.  BHA's go beneath the surface whereas AHA's exfoliate on the top of the skin. I did a quick pH test and this has a nice gentle pH level of 4, so it is acidic.  This is not only a chemical exfoliator but a physical one as there are biodegradable wax jojoba beads in here. I used this the other day and it is so gentle, yet left my skin smooth, soft and bright! This has a lot of nourishing oils ~ coconut, jojoba, grape seed, sunflower ~ bu it also has soothing and blemish busting neem oil and witch hazel too.  Love this product a lot ~ it has a lovely scent to it and I do hope we see more from this brand in our Kloverboxes! Native Nectar Botanicals is located up in Crested Butte, Colorado and each month, they donate 10% of their proceeds to a charity or organization that helps those affected by tragedy and disaster as well as causes they believe in. 1 oz RV $27.00   Promo Code: Save 10% off your purchases at Native Nectar Botanticals  with code klover10
Ingredients: Aloe Leaf Juice (Aloe Barbadensis)*, Coconut Oil (Cocos Nucifera)*, Jojoba Esters (Hydrogenated Simmondsia Chinensis Oil), Emulsifying Wax (Cetyl Alcohol, Stearyl Alcohol, Polysorbate 60), Stearic Acid, Glycerin, Jojoba Seed Oil (Simmondsia Chinensis) *, Grape Seed Oil (Vitis Vinifera), Avocado Oil (Persea Gratissima), Witch Hazel Water (Hamamelis Virginiana), Vitamin E (Tocopherol), Sunflower Seed Oil (Helianthus Annuus), Neem Seed Oil (Melia Azadirachta)*, Punica Granatum (pomegranate powder)*,  Hibiscus Sabdariffa (hibiscus flower powder)*,  Rosemary Leaf Extract (Rosmarinus Officinalis)*, Sunflower Seed Oil (Helianthus Annuus)* , White Willow Bark (Salix Alba)*, Xanthan Gum, Alcohol, Phenoxyethanol, Tetrasodium Glutamate Diacetate, natural plant based fragrance cosDNA analysis  *Organic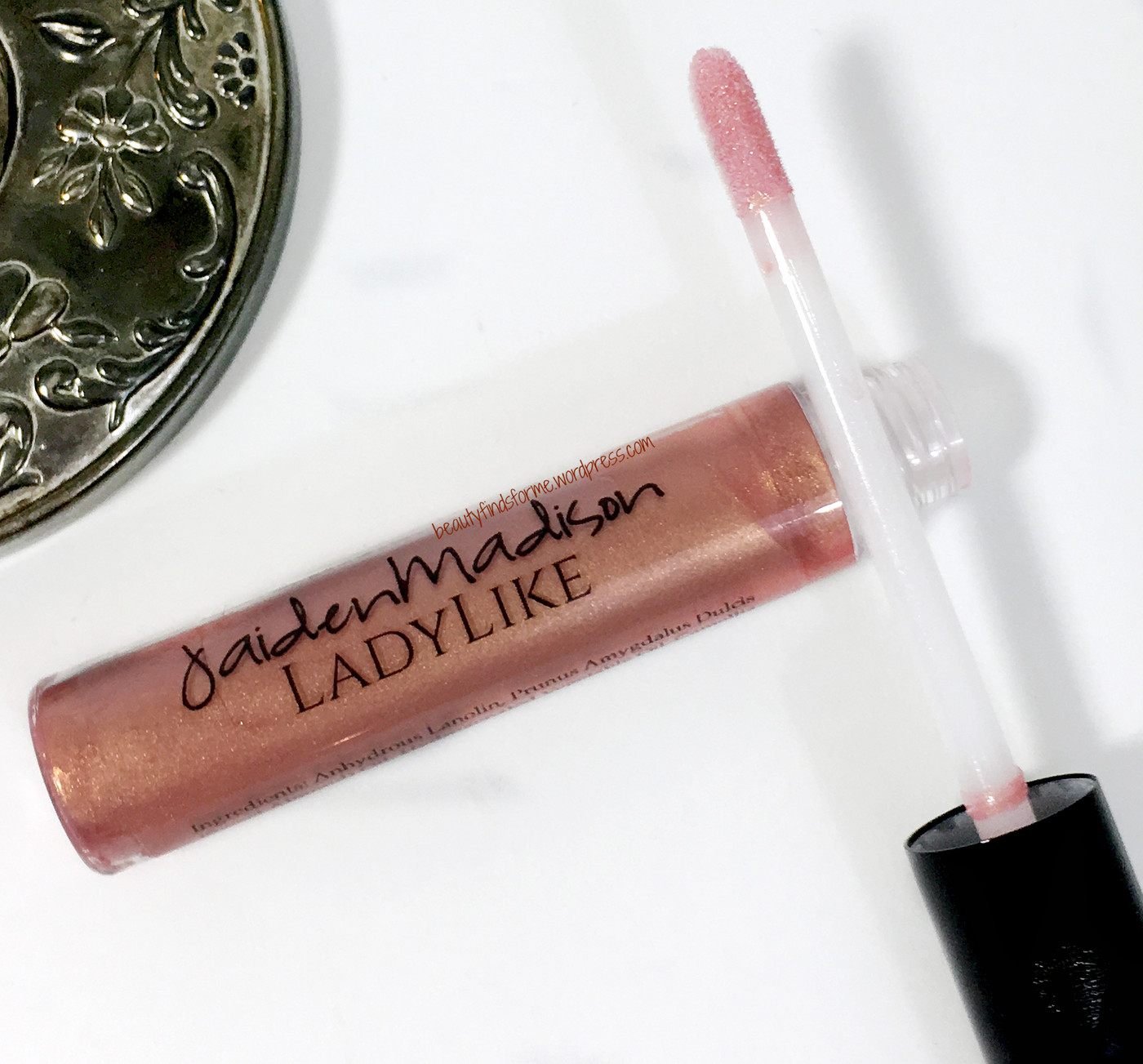 Jaiden Madison All Natural Liquid Lipstick in Lady Like  This was incorrectly marked as vegan in the informational card and Kloverbox sent out an update on it, so even though I am not vegan, it is nice to know that Kloverbox corrects themselves in a timely fashion.   Jaiden Madison doesn't test on animals, but there are animal by products in this lip gloss ~ lanolin and carmine. I say lip gloss as this is not a lipstick.  It is so very sheer and has a bit of sparkle.  This isn't that buildable in my opinion and this is described as a soft pearly pink, but to me, there is no color here. It is too bad, because I love the color in the tube, but the payoff is nothing close to it.  RV $20.00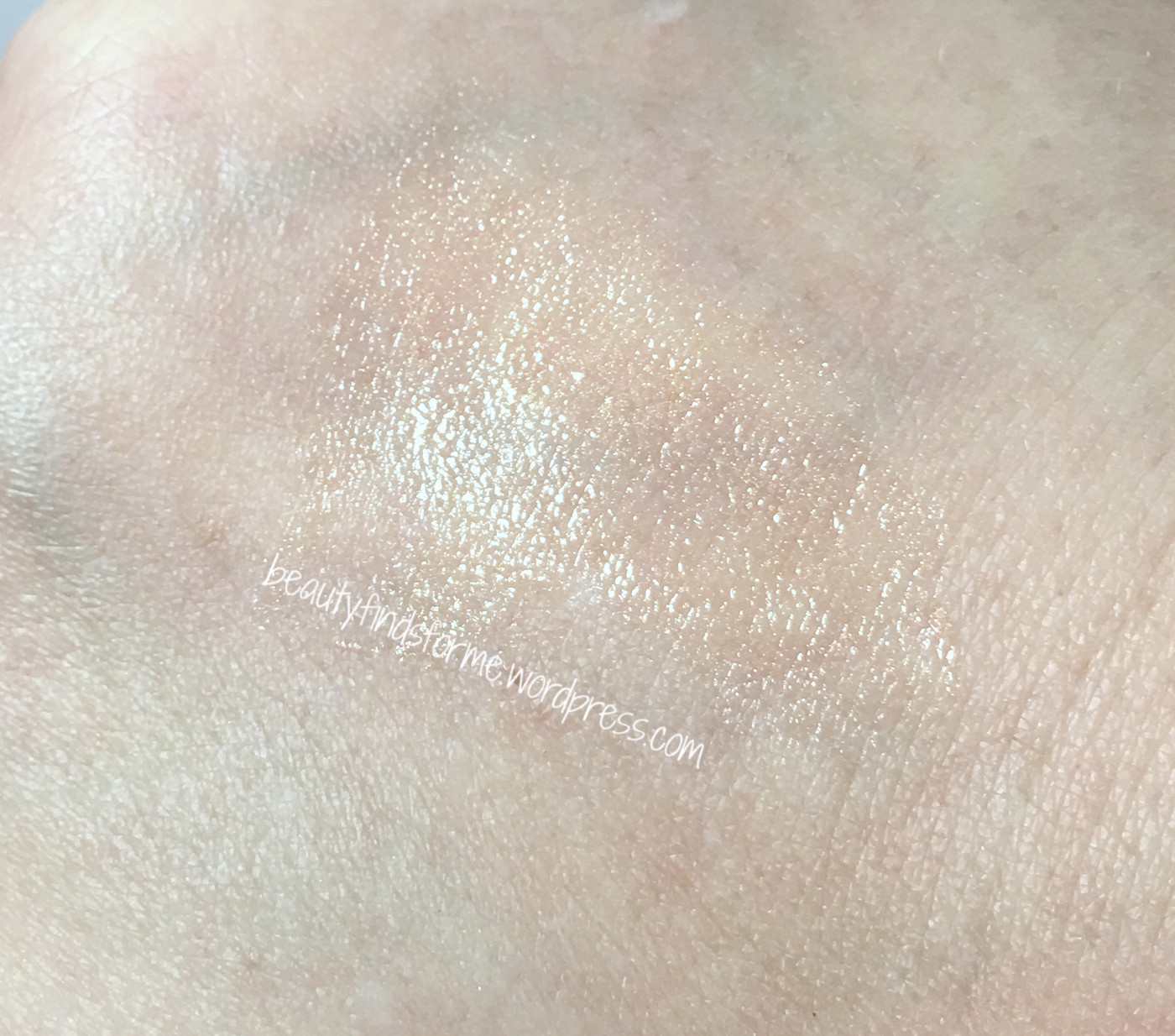 Ingredients: Lanolin, Castor Oil, Cocoa Butter, Matcha Green Tea Butter, Candelilla Wax, Mica, Titanium Dioxide (CI 77891), Carmine (CI 75470), Iron Oxide (CI 77491)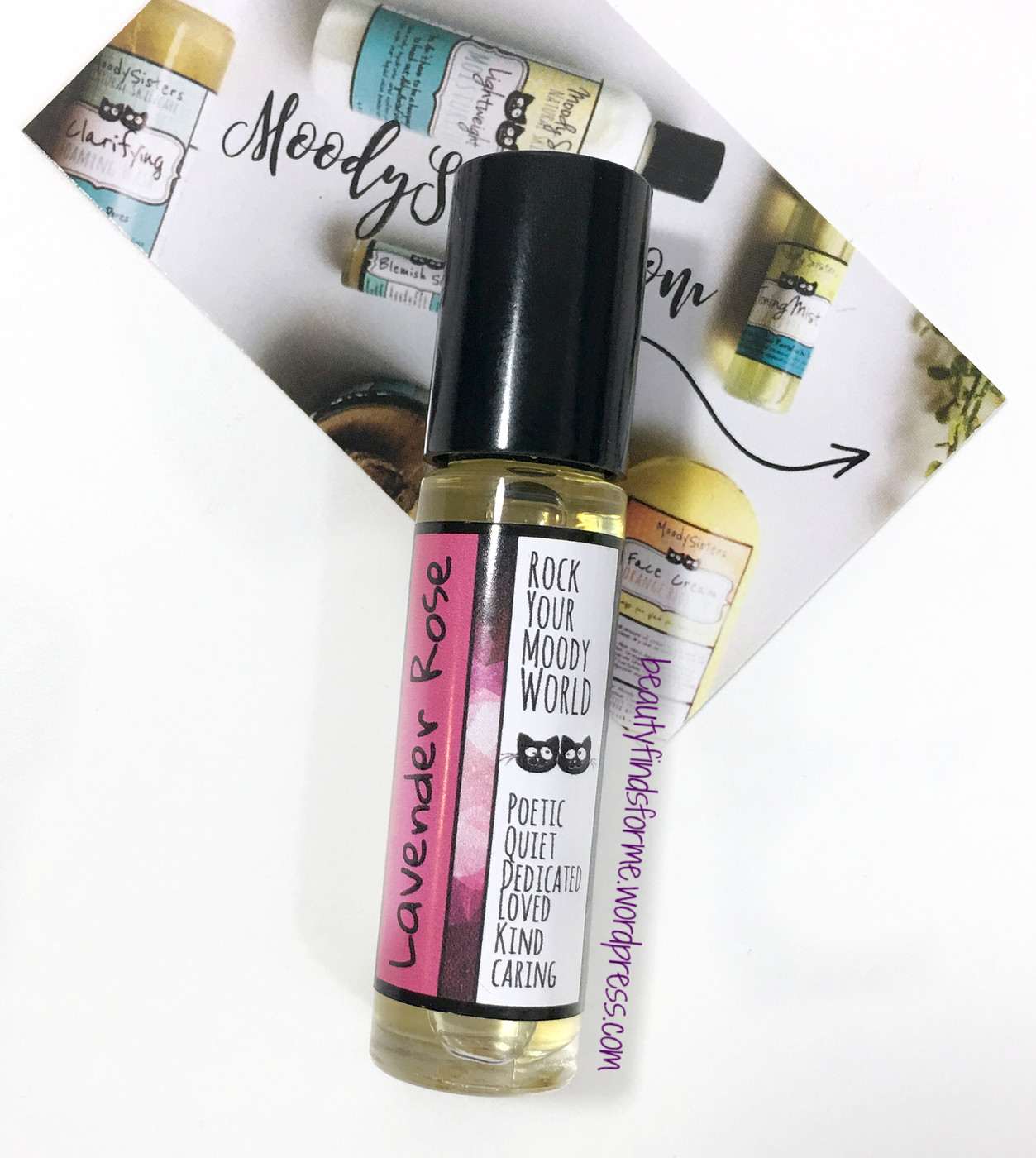 Moody Sisters Essential Oil Scented Roller in Lavender Rose  I groaned with the rose in this oil, but I took a whiff and it smells like lavender!  Very herbal too ~ I do  not pick up any rose.  This is actually very nice and I love Moody Sisters products.  The scent doesn't last long, but its compact size and roller ball applicator make it easy and handy to use.  I will also add this in a diffuser as well. This is a light absorbing oil so it works well as a perfume oil and contains no no synthetic or chemical fragrances. It is vegan, gluten-free, all natural and handmade in the USA and cruelty free.  7mL RV $12.00  Promo Code: Save 10% at Moody Sisters with your first order with code klover18 
Ingredients: Castor Oil, Jojoba Oil, Fractionated Coconut Oil,  Vanilla Flavor Oil, Essential Oils: Lavender, Rosewood, Vetiver, Rose,  Bergamot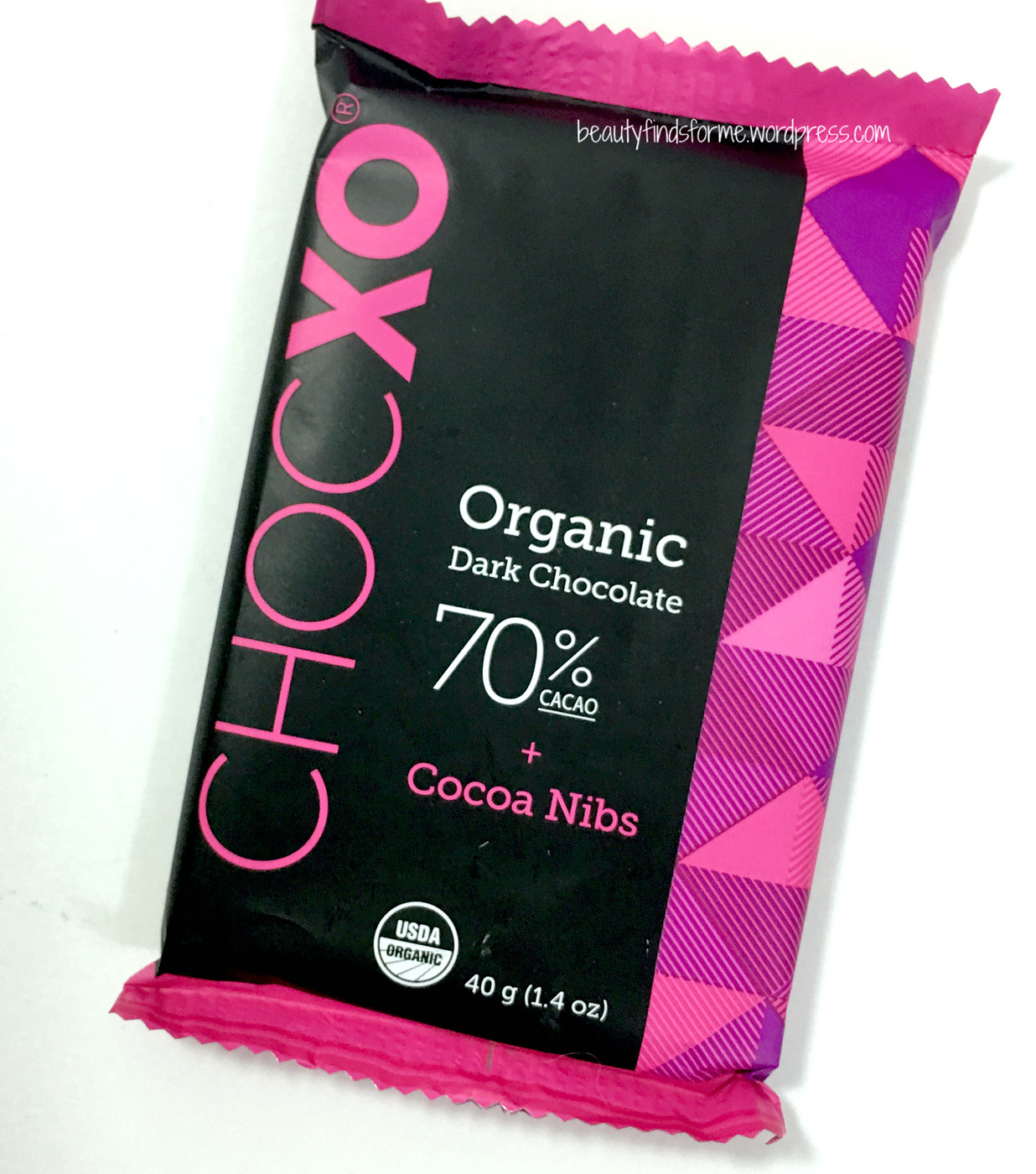 ChocXo Vegan Organic Dark Chocolate and Cocoa Nibs  Made with 70% dark chocolate cacao and cocoa nibs, this is a crunchy chocolate bar!  Dark chocolate is one of those sweets that I do take my time eating as it is kinda astringent. I actually like breaking off a piece and putting in a spoon to melt in my coffee in the morning!!  This is USDA certified organic, gluten free, non-GMO and Kosher. 1.4 oz RV $1.99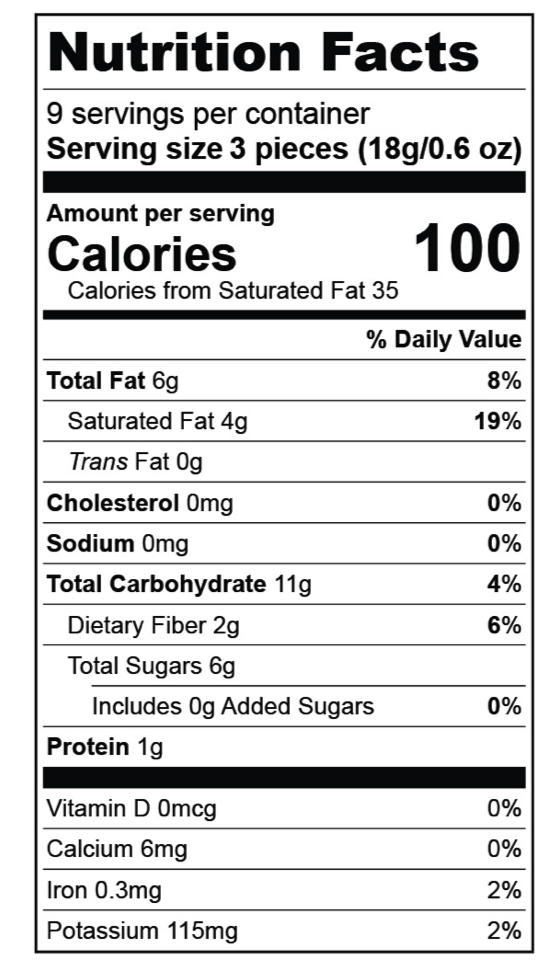 Ingredients: *Organic 70% Cacao Dark Chocolate Ingredients: (Organic Cocoa Liquor, Organic Cane Sugar, Organic Cocoa Butter, Emulsifier: Soy Lecithin, Organic Vanilla Extract), Organic Cocoa Nibs

I am pretty happy with this month's box, despite the sheer colorless lip gloss!  I can always use it as a topper. I REALLY love the Native Nectar Exfoliating Cream/Scrub, the Lavender oil is a surprise and I always enjoy chocolate.  What really made the box was the exfoliating cream and I do hope to see more from this brand in the future.  I paid $15.00 due to a Black Friday promo code + renewing 3 month subscription and received a value of $61.00.  Do you subscribe to Kloverbox?  What was your favorite product this month?

Current Promo:  Want to save 10% off your subscription?  Use my referral link here    One and three month terms automatically renew, the six month is a one time purchase.   The monthly subscription has an option to skip a month!

Next Month's Spoiler
I am so happy that Kloverbox is doing sneak peeks!!

Going 2 Natural  Vegan Original b.o.s.s. butter unscented
This vegan whipped body butter (Best Organic Skin Softener) is ultra-moisturizing and great for all skin types, especially sensitive skin. Awesome results after just one use. It will leave your skin feeling soft for over 24 hours. All of our body butters are highly concentrated, so remember a dab will do! *FREE OF PARABEN, GLUTEN, GRAINS, GMO & FRAGRANCES. NEVER TESTED ON ANIMALS.
Value: Your March Kloverbox is valued over $64.00
---
[ descriptions in italics from linked website.  contains referral link and affiliate links ]