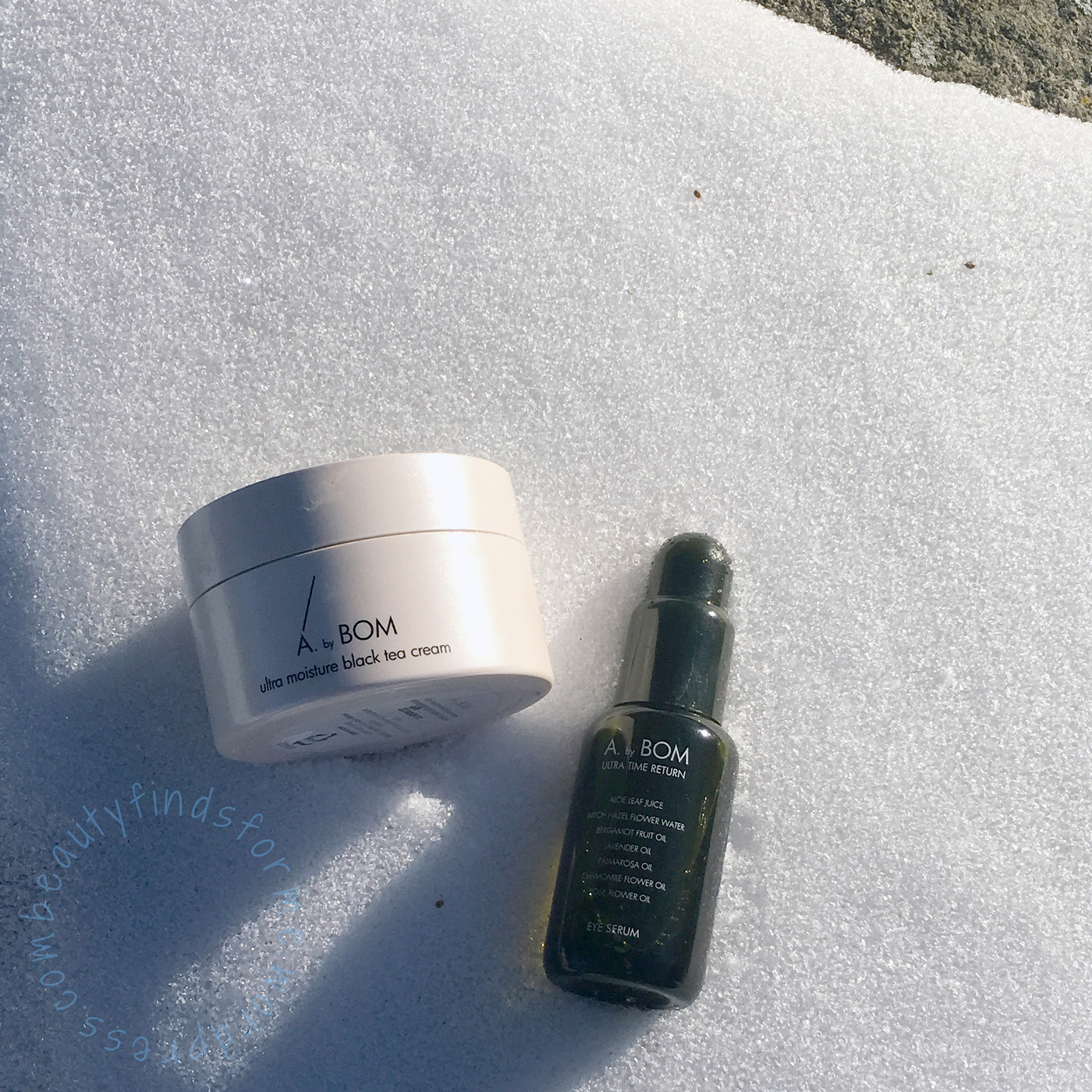 A. by BOM was founded in their luxury beauty salon in Seoul's Cheongdam, Gangnam district and they showcase ingredients from natural vegetables and botanicals  ~ such as using autumn grains which will help nourish and revive dull, tired skin; floral extracts that will create firm, toned skin that is elastic and soft and seed oils, giving nourishment to make your skin glowing and radiant.  A. by BOM believes that the beauty of Korea is the world's best, constantly looks to improve and bring better, unique products to their customers and listens to their customers needs.  I have reviewed all of their products so far ~ click here to read.   I am a HUGE fan of their products and the Ultra Watery Eoseongcho Cleanser is my HG for cleansing balms.

Skin Type and Concerns:  Oily, blemish prone, pores, aging concerns of fine lines/wrinkles and hyper pigmentation.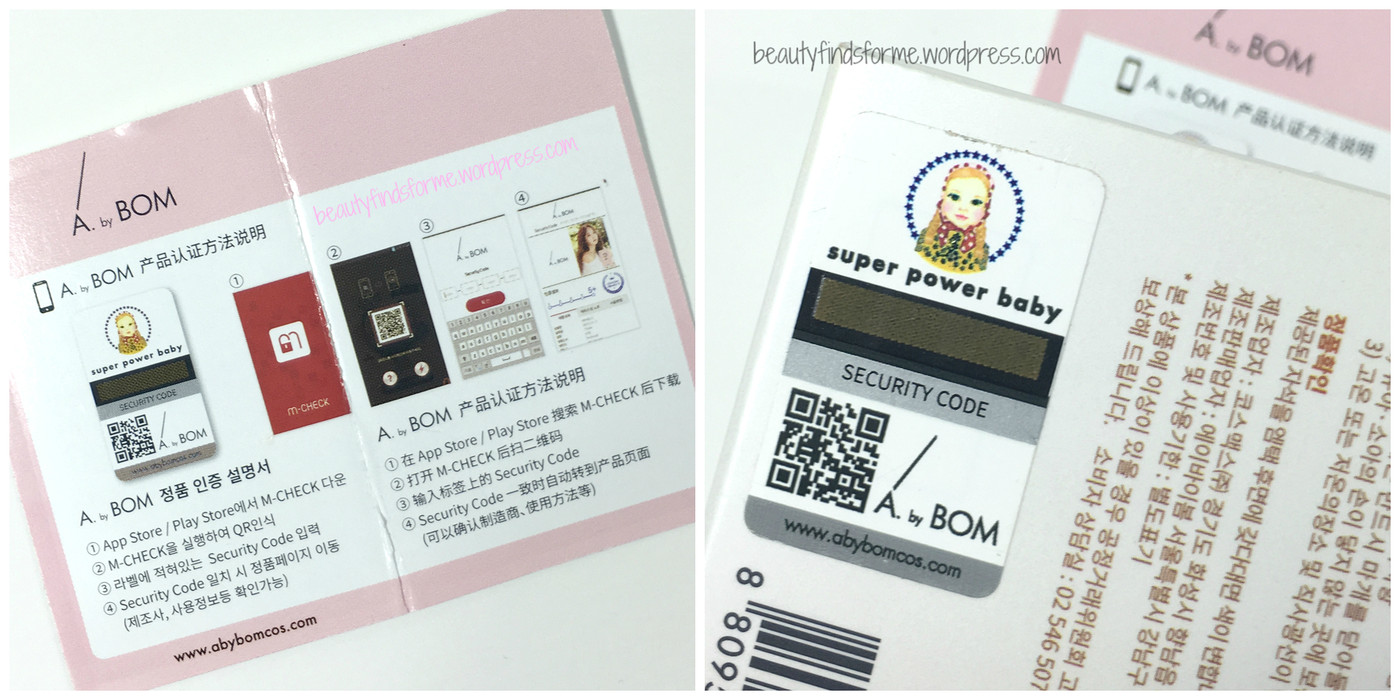 To help tell the difference between a fake and a real A. by BOM product, A. by BOM has put instructions and a security code on each of their products.  Download the M-Check app on your mobile device and then scan the security bar on your package to verify.   If will ask for a security code, which is that area on the box where it states "Security Code".  Use your finger nail or a coin, and scratch off that area, as if you are playing a lottery ticket and your security code will appear.  Enter that into the app and it will verify if this is genuine or fake.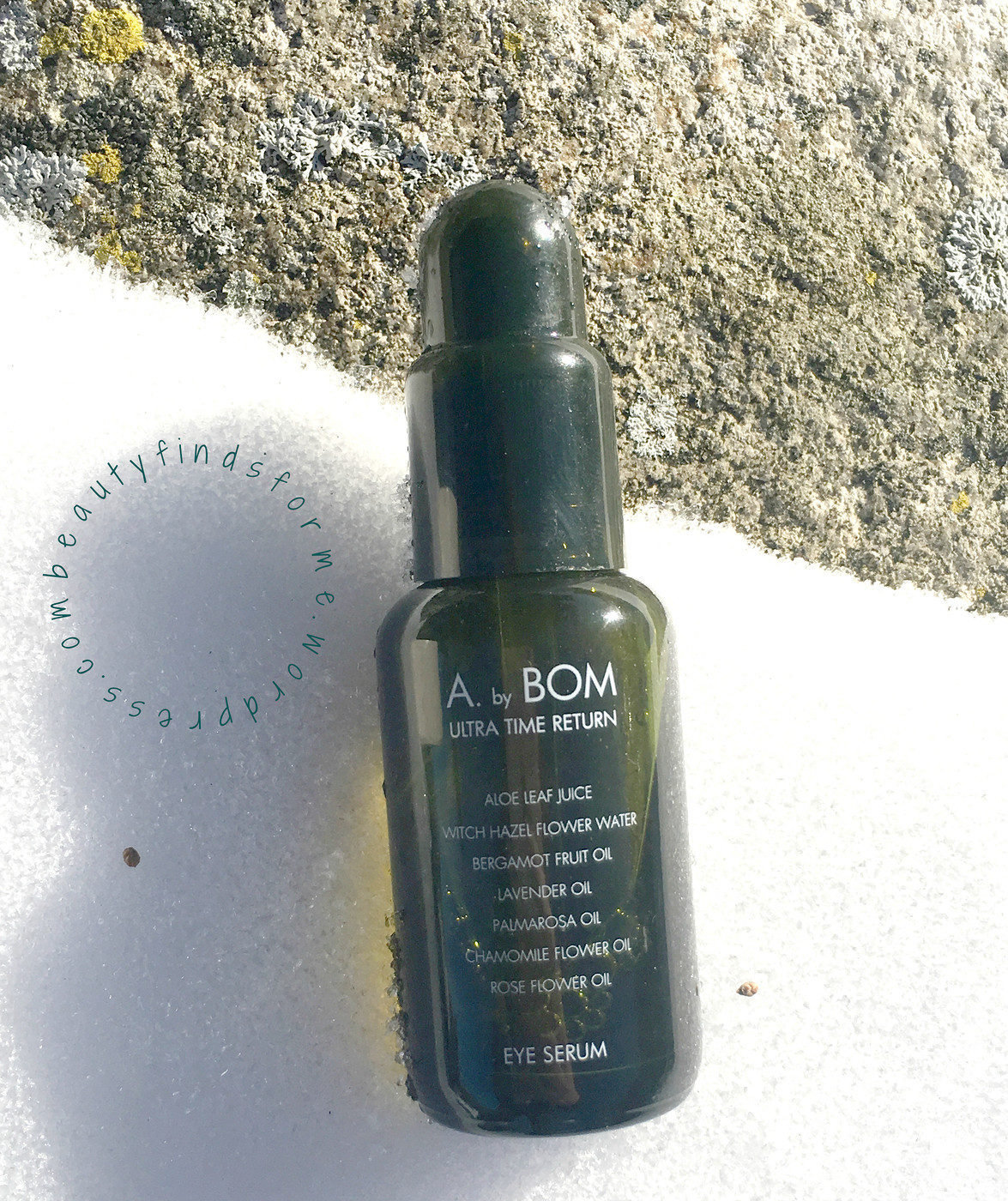 Ultra Time Return Eye Serum  I saw A. by BOM promote this during the late summer in 2017 and was waiting impatiently for its release.  One of the issues with A. by BOM is that they do not have a huge Western market yet so it is hard to purchase at times.  However, Bemused Korea is carrying the A. by BOM line, so once they came out with this item in October, I quickly purchased it!   The biggest aging issue for me on my face is around my eyes.  I have wrinkles and crinkles, crow's feet, laugh lines, whatever you want to call them, I have them.  Lots of damage from the sun, not wearing sunscreen, sun glasses and squinting all the time has taken its toll.  I am now at the stage where I use not only a hydrator first and then a moisturizing cream around my eyes, but I was also looking for a serum that could tighten and de-puff the area around my eyes.  Ultra Time Return Eye Serum was born out of the eye serum from their 3-Step Ultra Moisture Mask and has been upgraded, by adding additional ingredients for anti-aging and brightening.  The original eye serum from that moisture mask pack was quite sticky, and I was curious if that stickiness would be replicated here.
image credit abybom
This little 30 mL green bottle is full of botanticals and is hypoallergenic and dermatologist tested.   First up, is the soothing, hydrating powerhouse of organic aloe vera, sourced from Jeju Island.  Aloe will attract and lock moisture in your skin while also providing anti-inflammatory and moisturizing benefits without making your skin feel oily or greasy.  It has a plethora of antioxidants, such as beta-carotene, amino acids, enzymes, vitamins C and E and best of all, it will help improve your skin's firmness.  Green tea is also an powerful antioxidant, due its high concentration of polyphenols.  Green tea helps reduce the appearance of fine lines and wrinkles.
image credit abybom
This also has a slew of floral and fruit extracts and oils ~ witch hazel, anise, bergamot, lavender, lotus, geranium ~ formulated to provide soothing antioxidant and anti-aging care.  There is rose in here as well, but it is one of the last ingredients, so I did not experience any negative side effects.
This contains 4 vitamins ~ One of the new ingredients in this upgraded serum is niacinamide, which is also known as vitamin B3 and is not only powerful antioxidant that acts as an anti-inflammatory, improves your skin elasticity, enhance the skin barrier function, but it also helps with hyper-pigmentation and even out your skin tone.  Panthenol ~ vitamin B5 ~ is an excellent hydrating ingredient for your skin, magnesium ascorbyl phosphate ~ aka MAP ~  is a stable derivative of vitamin C and is non-irritating, water-soluble and a powerful antioxidant. It helps stimulate collagen production, brightens and evens out skin tone and is an anti-inflammatory. Tocopherol is vitamin E, providing antioxidant and anti-aging benefits and is used to help heal scars and other skin issues.
Anti-aging and cellular renewal peptides make an appearance in here ~ palmitoyl tripeptide-5 aids in collagen synthesis, which firms, moisturizes and reduces the appearance of wrinkles, while acetyl hexapeptide-8, which helps bind water to your skin, helps regenerate skin cells and reduce the appearance of fine lines and wrinkles. Finally, two more anti-aging repairing ingredients ~ yeast derived adenosine has anti-aging, anti-wrinkle and anti-inflammatory properties while beta-carotene protects and repairs skin for better tone and strength.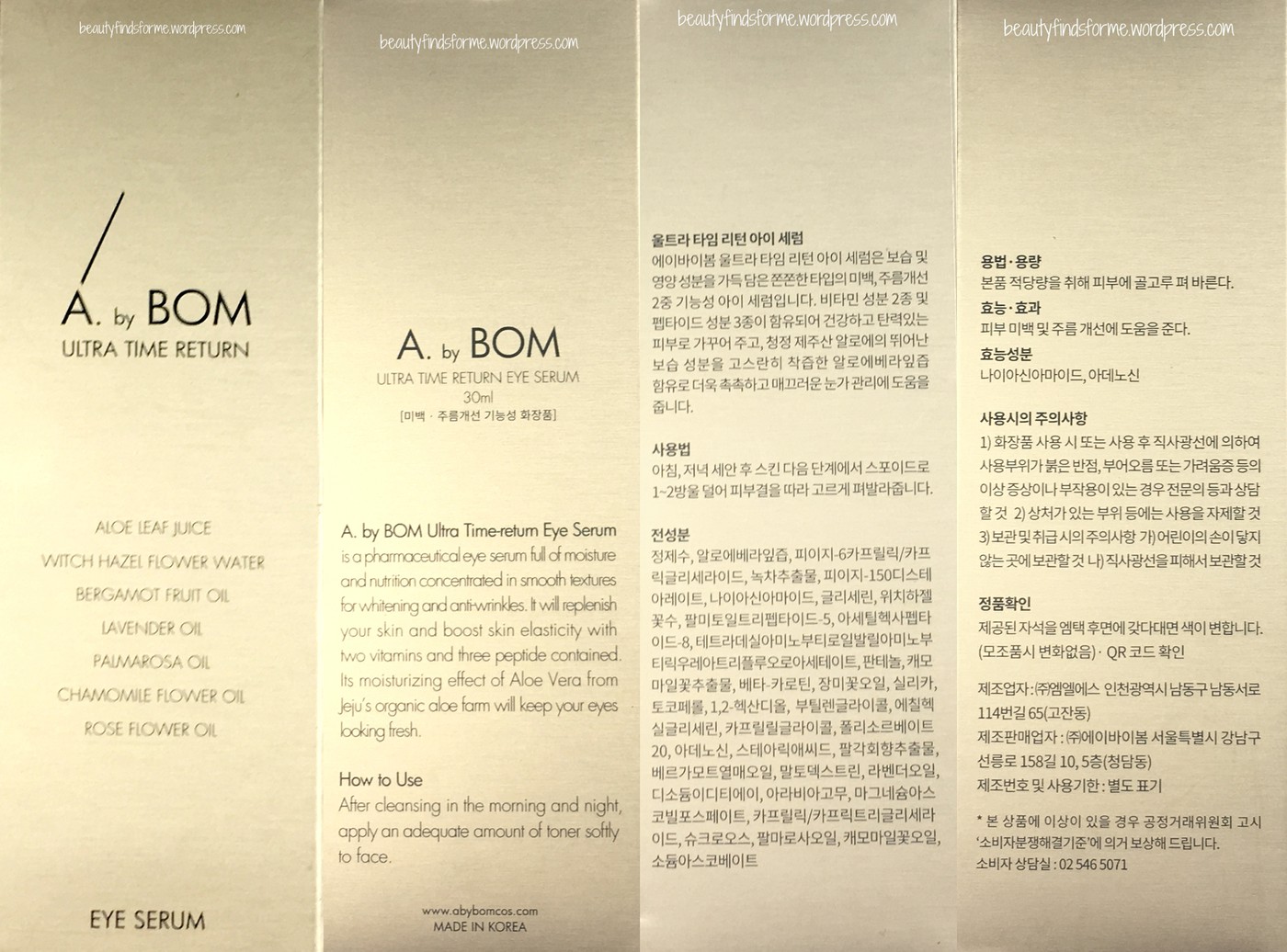 Ingredients: Water, Aloe Barbadensis Leaf Juice, PEG-6 Caprylic/Capric Glycerides, Camellia Sinensis Leaf Extract, PEG-150 Distearate, Niacinamide, Glycerin, Hamamelis Virginiana Flower Water, 1,2-Hexanediol, Panthenol, Butylene Glycol, Ethylhexylglycerin, Caprylyl Glycol, Polysorbate 20, Stearic Acid, Adenosine, Illicium Verum (Anise) Fruit Extract, Citrus Aurantium Bergamia (Bergamot) Fruit Oil, Maltodextrin, Disodium EDTA, Lavandula Angustifolia (Lavender) Oil, Acacia Senegal Gum, Magnesium Ascorbyl Phosphate, Caprylic/Capric Triglyceride, Sucrose, Anthemis Nobilis Flower Extract, Cymbopogon Martini Oil, Anthemis Nobilis Flower Oil, Beta-Carotene, Sodium Ascorbate, Tetradecyl Aminobutyroylvalylaminobutyric Urea Trifluoroacetate, Palmitoyl Tripeptide-5, Rose Flower Oil, Silica, Tocopherol, Magnesium Chloride, Acetyl Hexapeptide-8  cosDNA analysis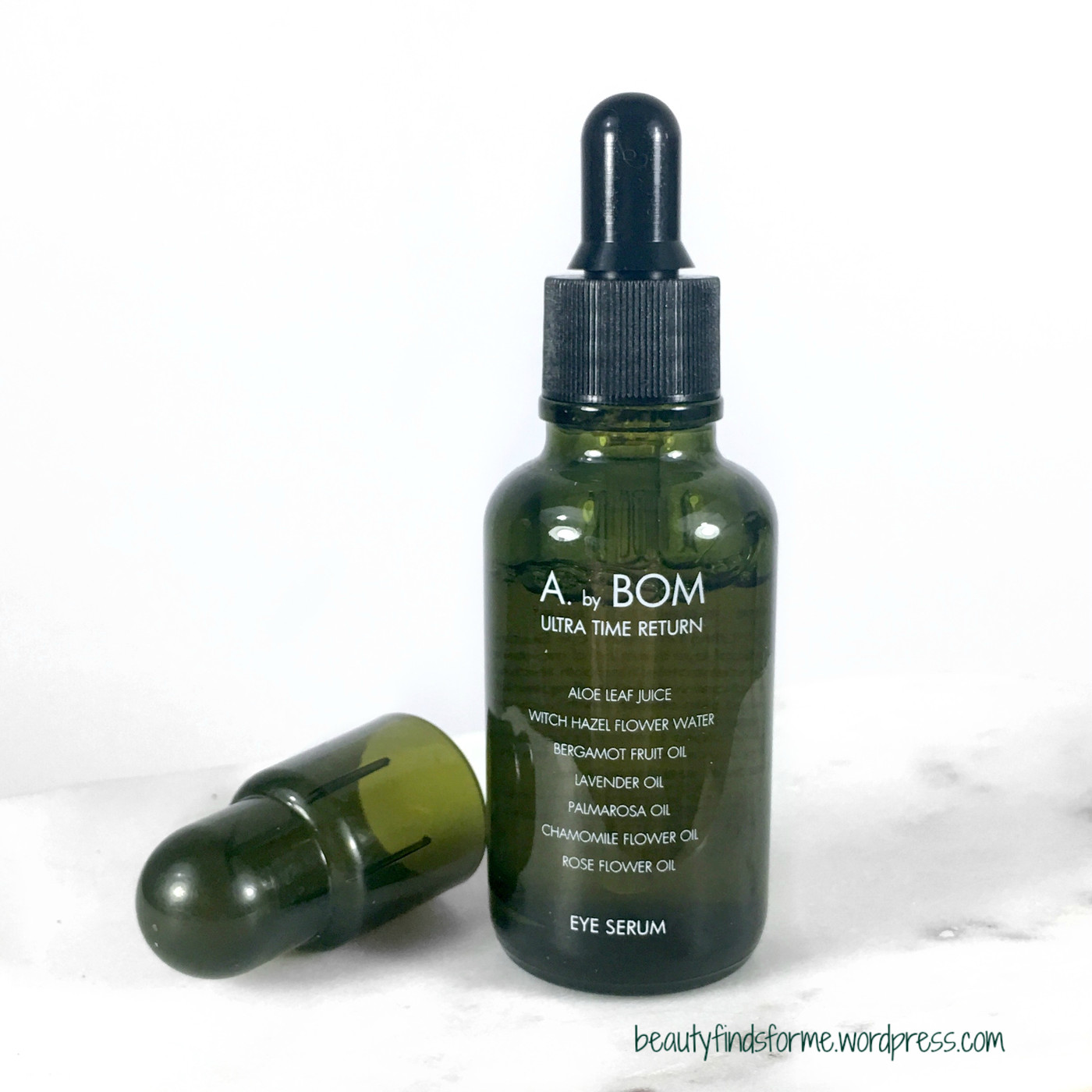 This serum comes in a 30mL green glass bottle with a protective cap covering the eye drop applicator. I love the deep forest green color of the bottle and I demand that more things come in forest green bottles!! haha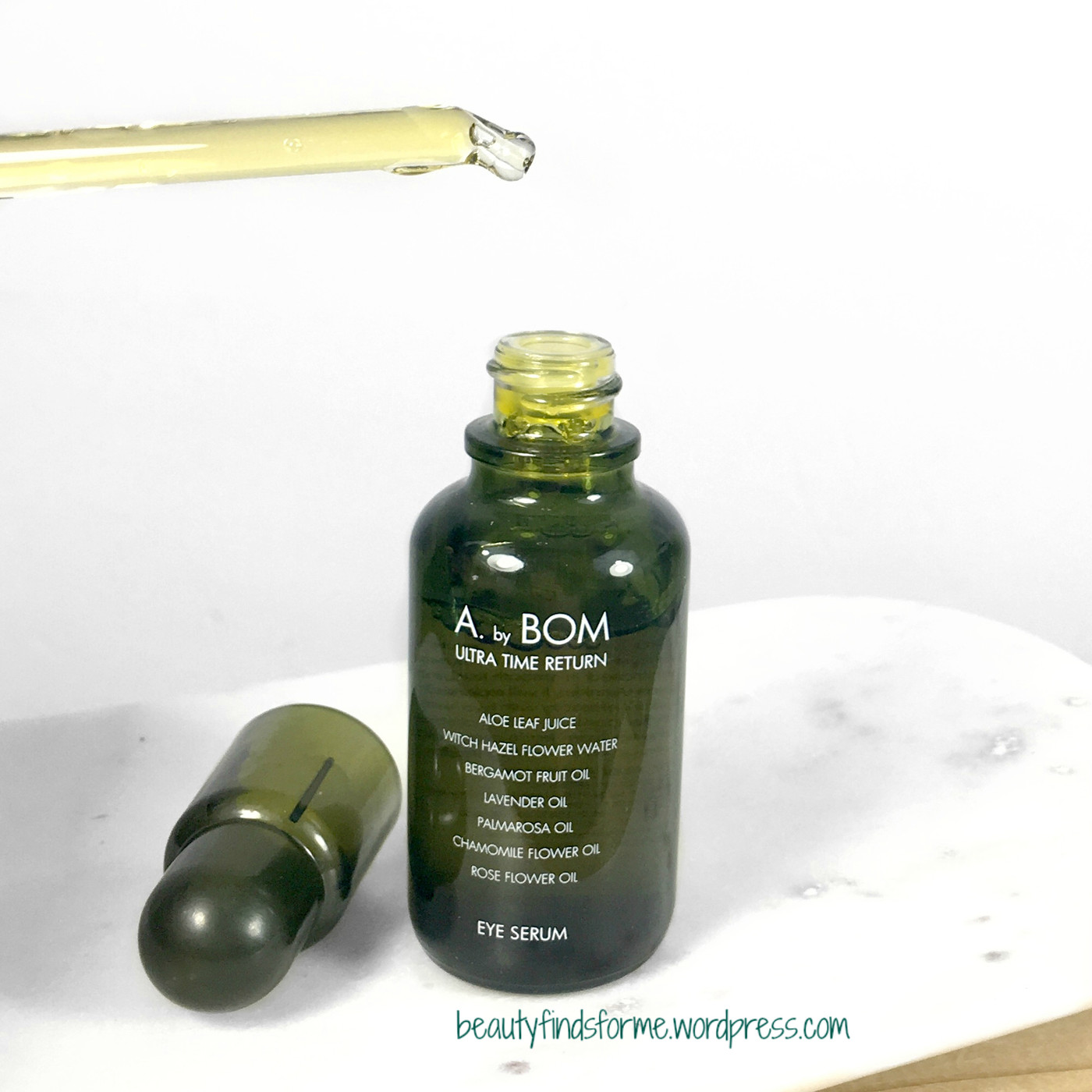 The serum is a golden shade and has a nice viscosity to it ~ it looks like an oil, but doesn't feel like one. It reminds me of very watered down honey  ~ this newly reformulated serum is a bit tacky initially, but dries down to a nice smooth finish.

The scent IS AMAZING ~  it is all natural with no added "fragrance" ingredient and it has such a lovely light herbaceous scent to it.  This adds some moisture to my skin, increasing the moisture levels by 37% and decreasing my oil levels by 36%, bringing even my delicate but oily skin under my eyes back into balance.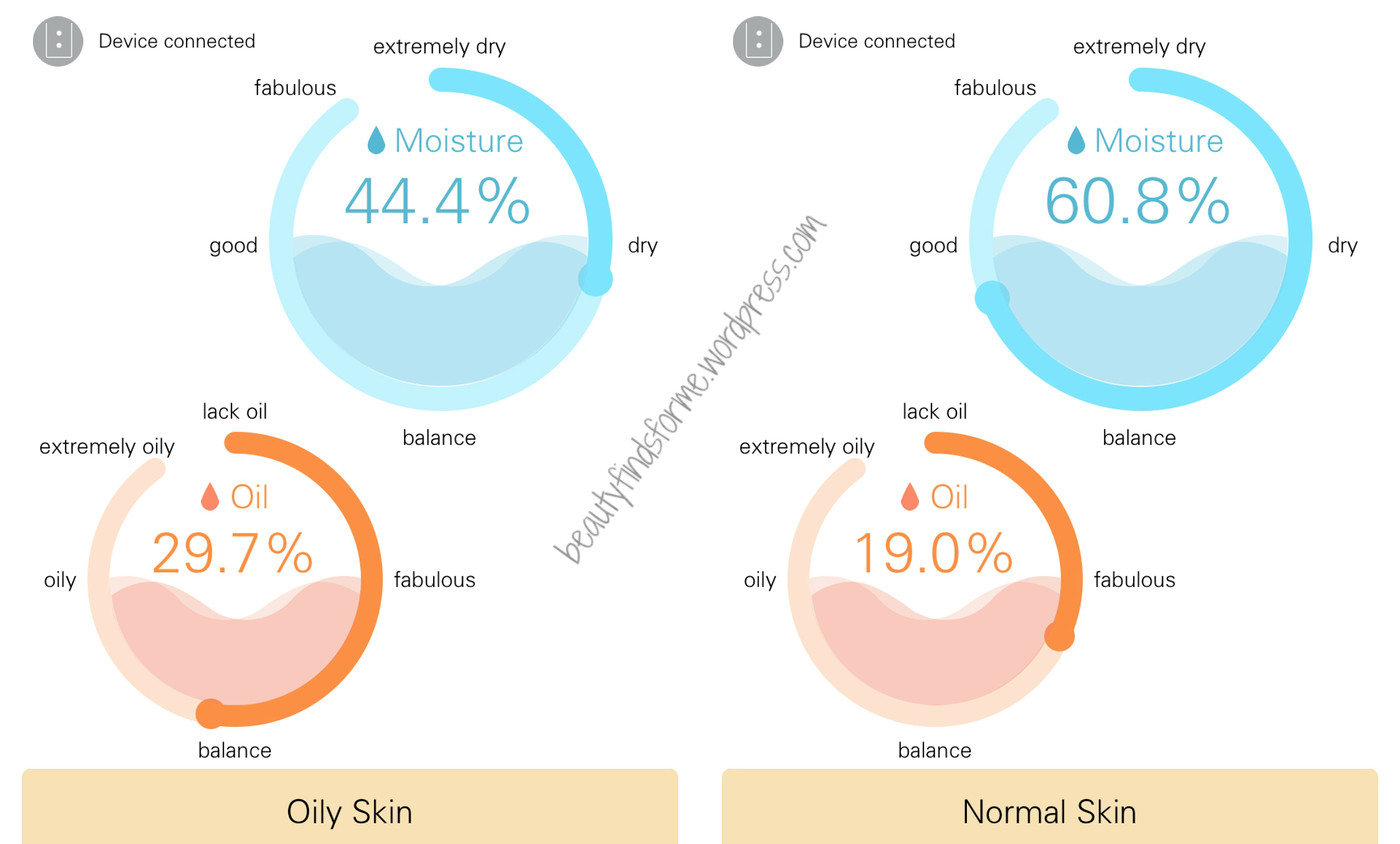 However, where this serum shines for me is the firming and de-puffing effect it has on the delicate skin around my eyes.  This is temporary, of course, but the firming helps smooth out my fine lines and wrinkles around my eyes, making them less noticeable and my skin next to my nose looks less puffy (beginnings of eye bags ~ sigh).  This works best for my aging eye skin when I use a hydrating watery eye essence/serum first, then A. by BOM Ultra Time Return Eye Serum for firming the skin and then topping it off with a creamy moisturizing eye cream.  You might think that is excessive, but why?  We layer toners, serums, ampoules, essences, lotions, creams on our face, so why not have a few layers on the skin around the eyes?  That is probably your most vulnerable area on your face and will be the first to show signs of aging for most people.  If you are younger, you can probably get away with just using this eye serum along, but as you age, adding another product or two would be beneficial. Either way, this eye serum is on my repurchase list!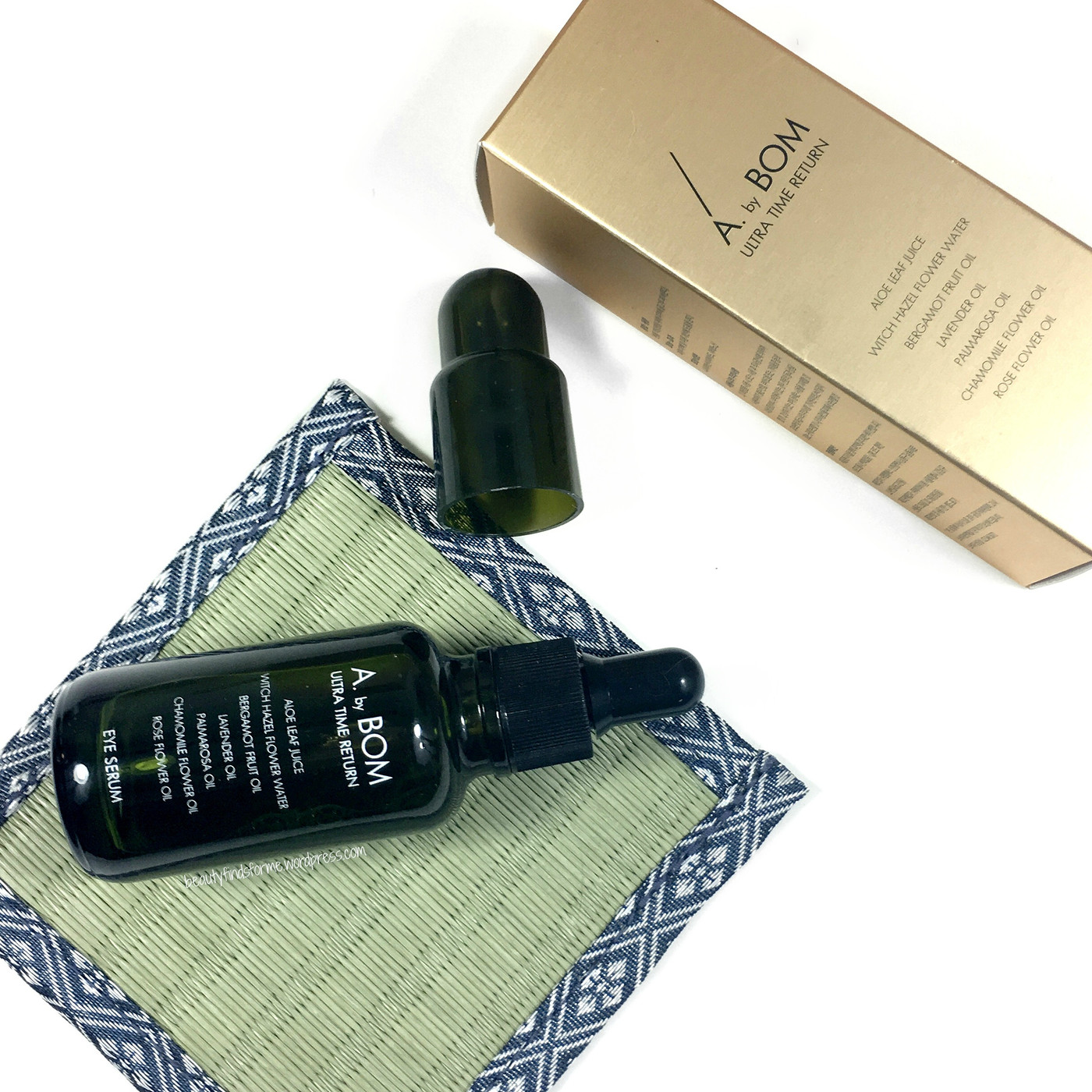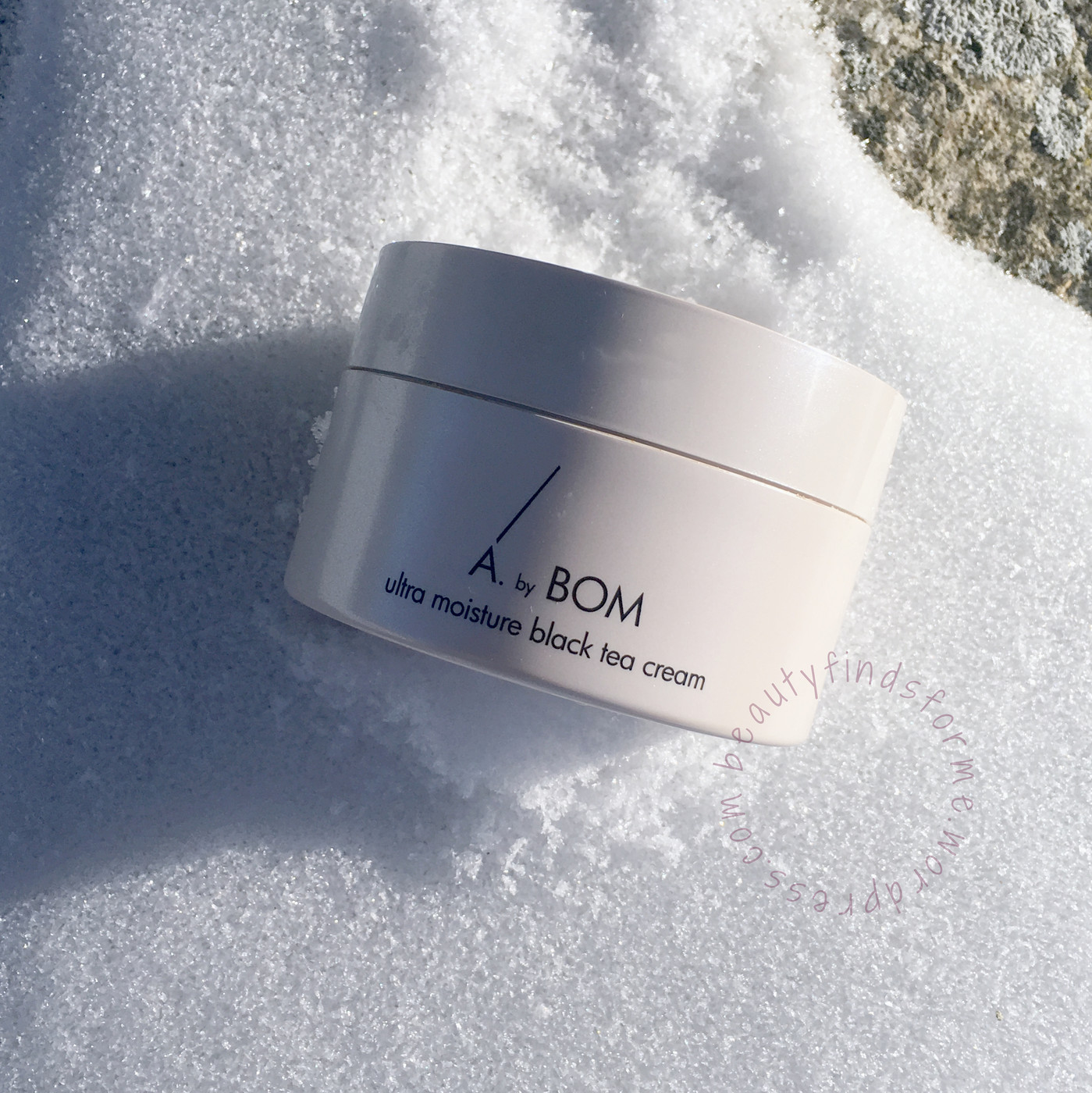 Ultra Moisture Black Tea Cream  I received this cream back last spring from A. by BOM and saved it for the cooler winter months, as I have very oily skin.  This is a very nourishing cream and these types of creams are a staple in the winter months as part of my night time routine, as my skin is more dehydrated during the winter season.
image credit provided by Bemused Korea
Description:  Black tea extracts improve the skin elasticity ~ The secret of the black tea cream with its extreme moisturizing power. In Asian countries, it is called as 'red tea' and in Western countries, the black tea leaves reflects black color and it's called as 'black tea.' Polyphenol is rich in the black tea, which vitalizes the skin and protects the exhausted skin by external elements so that the skin can be elastic and soft.
This is made with 50,000 ppm of black tea complex and it is a hydrating, nourishing cream that will supply moisture to balance weakened skin that has been exposed to a rough and polluted environment.  It will help tone and firm your skin and provide balance back to your skin. This contains not only the hydrating and soothing black tea extracts, but fermented black tea as well, which helps condition and vitalize your skin.   Soybean will help provide anti-aging and antioxidant benefits, revitalizing your skin, whereas blackberry extracts will smooth and condition your skin.  Finally, ginseng is a huge player on the anti-aging ingredient front ~ it will help protect and calm your skin.  This also has mineral oil in it, but mineral oil has gotten a bad reputation ~ and it shouldn't.  Actually, mineral oil is not bad for your skin, as it is a noncomedogenic ~ its molecules are too big to enter into your pores. It also has great hydrating properties for your skin as well.


Ingredients: Water, Glycerin, Mineral Oil, Camellia Sinensis Leaf Water (49,750 ppm), Bis-Diglyceryl Polyacyladipate-2, Butyrospermum Parkii (Shea) Butter, Butylene Glycol, Butylene Glycol Dicaprylate/Dicaprate, Cetearyl Alcohol, Sorbitol, Cyclopentasiloxane, Pentylene Glycol, Beeswax, Nigella Sativa Seed Extract , Ribes Nigrum (Black Currant) Leaf Extract, Rubus Fruticosus (Blackberry) Fruit Extract (330ppm), Camellia Sinensis Leaf Extract(10ppm), Panax Ginseng Root Extract, Saccharomyces/Xylinum/Black Tea Ferment(9ppm), Glycine Soja (Soybean) Seed Extract, 1,2-Hexanediol, Cetearyl Olivate, Sorbitan Olivate, Cyclohexasiloxane, Petrolatum, Glyceryl Stearate, Sodium Acrylate/Sodium Acryloyldimethyl Taurate Copolymer, Caprylyl Methicone, Dimethicone, Isohexadecane, Panthenol, Polysorbate 80, Dipotassium Glycyrrhizate, Ethylhexylglycerin, Sorbitan Oleate, Dimethicone Crosspolymer, Dipalmitoyl Hydroxyproline, Hydroxyethylcellulose, Palmitoyl Tripeptide-5, Xanthan Gum, Disodium EDTA, Phenoxyethanol, Potassium Sorbate, Fragrance(Parfum), Caramel cosDNA analysis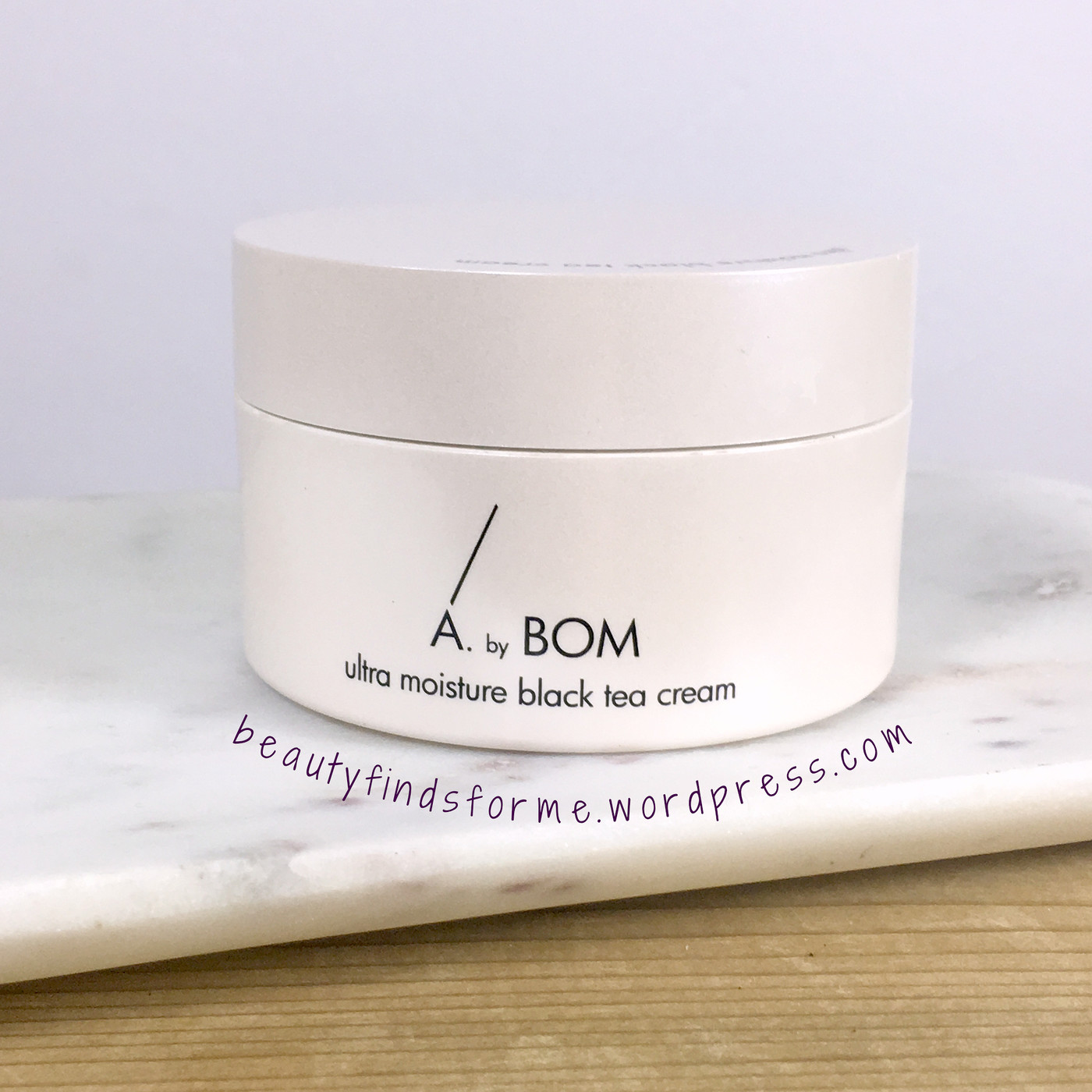 This comes in a pretty beige pearlized jar with a great spatula, which I have promptly lost.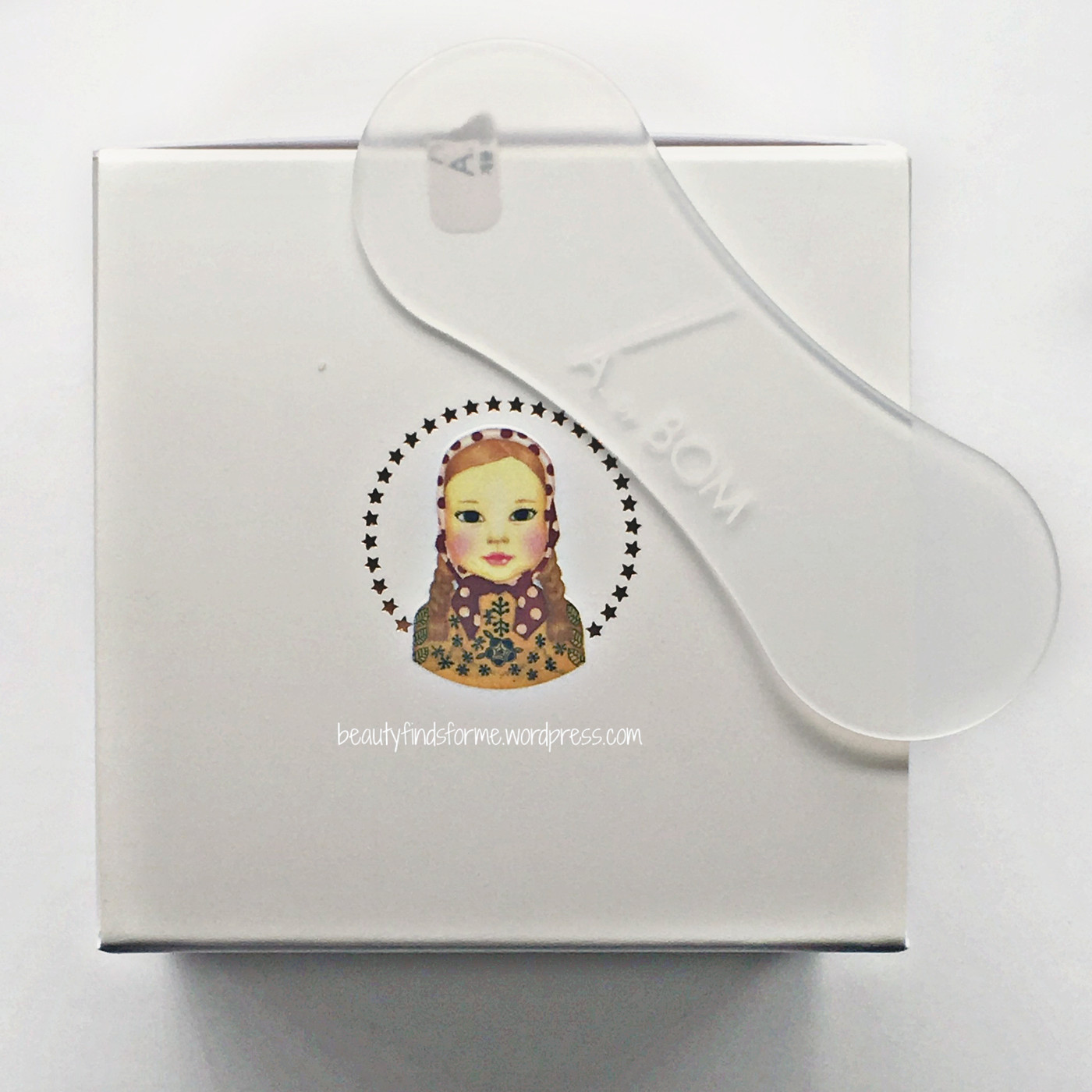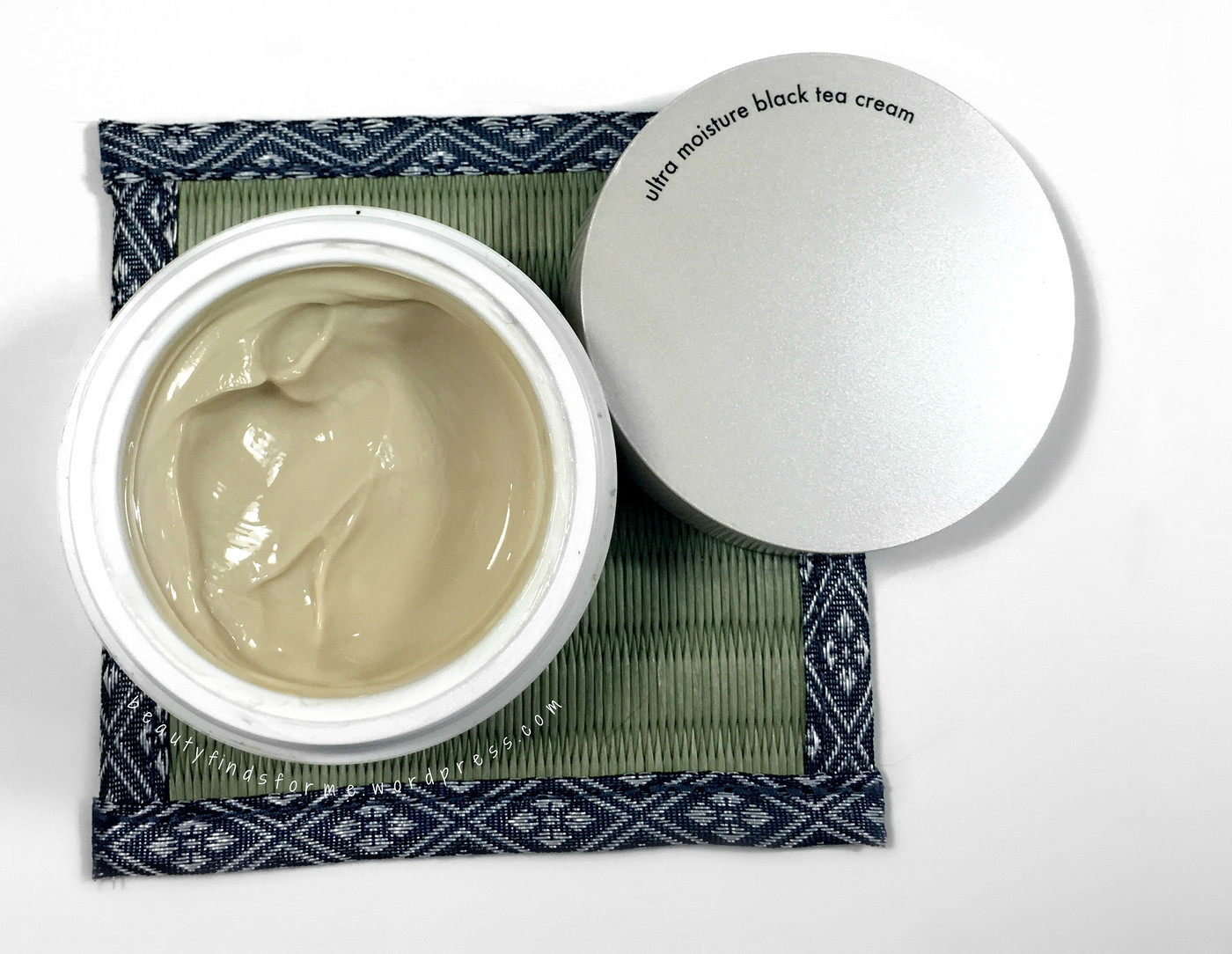 This has a traditional cream texture, very glossy and thick with a beige color. It actually has a beautiful smooth texture, which I attribute to the glycerin, shea butter and mineral oil ~ in fact, it reminds me of softened butter ~ without the greasiness. I did not find that this cream left an oily residue and it absorbed nicely into my skin, leaving a light protective film. This does leave my face quite dewy looking, however, so that is why I use it at night time.

This is where the cream gets controversial, I think.  It is very strongly scented with  perfumed scent.  I normally hate these types of scents, but I can swear I almost smell a dry tea scent underneath it all, but it is very perfume-y and it does linger.  However, the scent to me wasn't that bad ~ I also used Naked + Thriving Detox Facial Oil first, which has a lemongrass scent, so that actually made this cream smell a lot better!  I wish A. by BOM would make samples of this for people to try as the scent can be a deal breaker for many.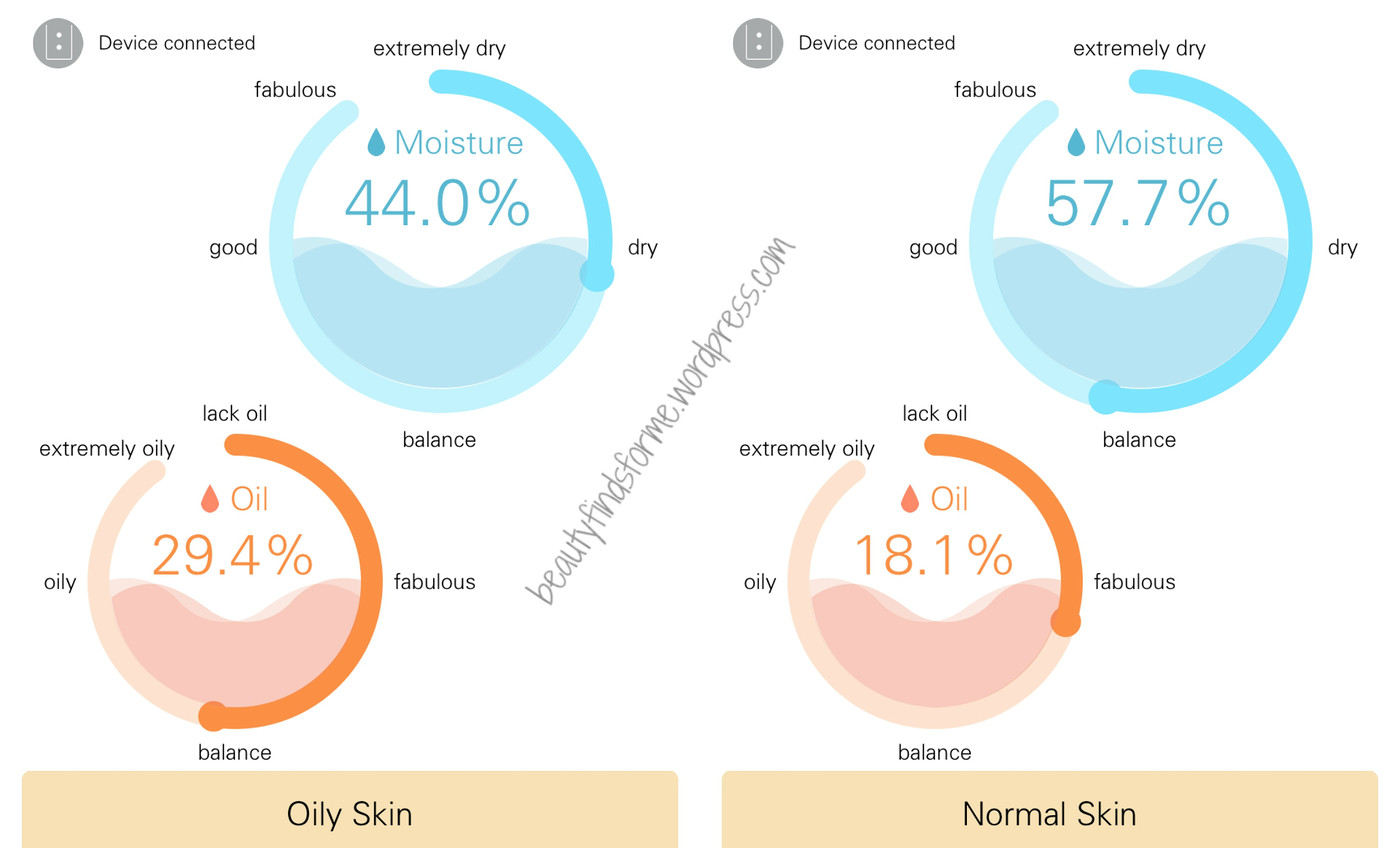 This cream is very much an occlusive cream, which is why I use it for night time use only in the cooler months.  Occlusives will seal off your skin, locking in all of the other products before it and ensures that they do not evaporate quickly.  I love using occlusive ingredients more in the winter because my skin gets so dehydrated, despite being oily. In the morning, my skin is super soft, plumped up and feels very supple without dryness ~ I do suffer from dry flaky skin around my oily nose in the wintertime and this has helped soften and remove those flaky bits, without causing acne flareups.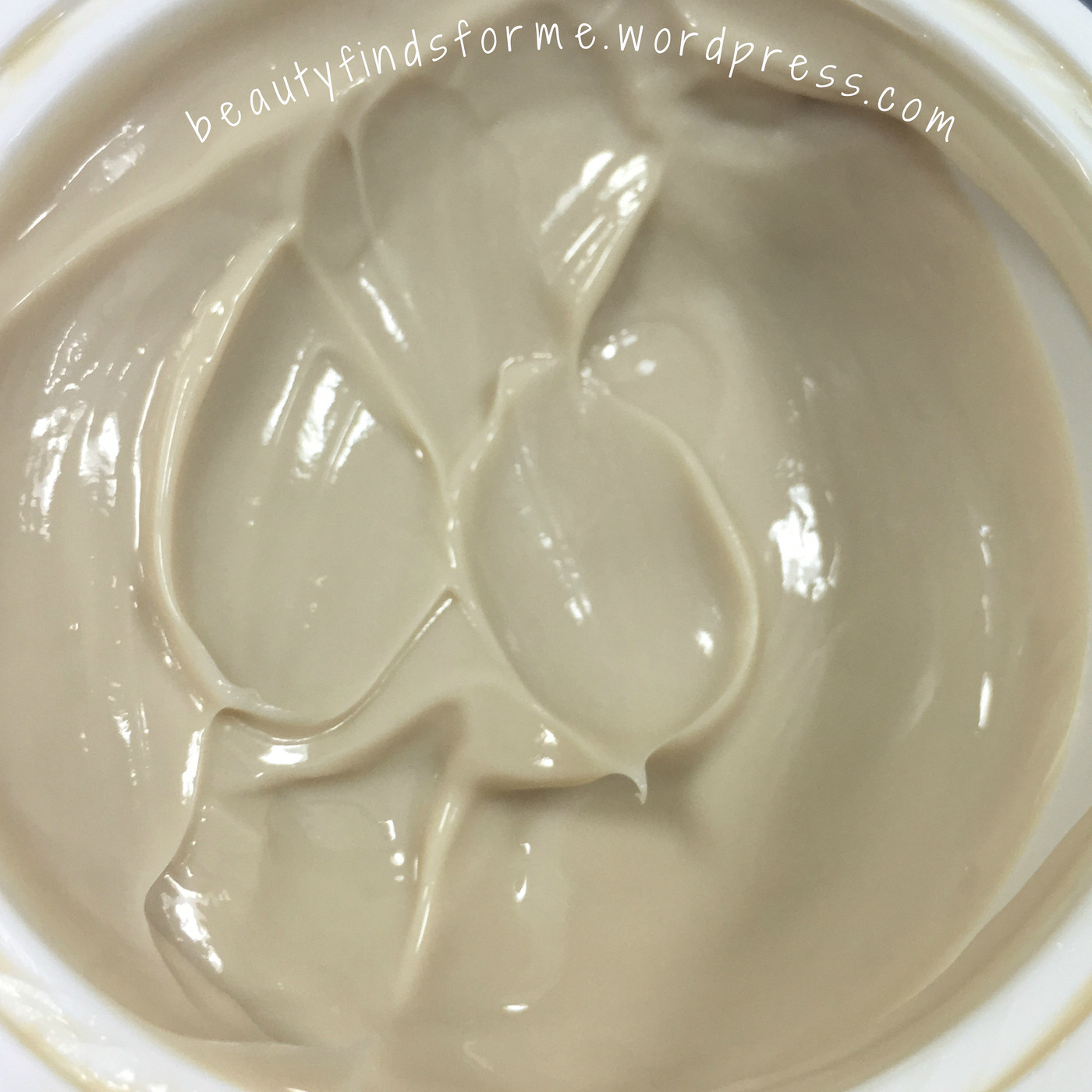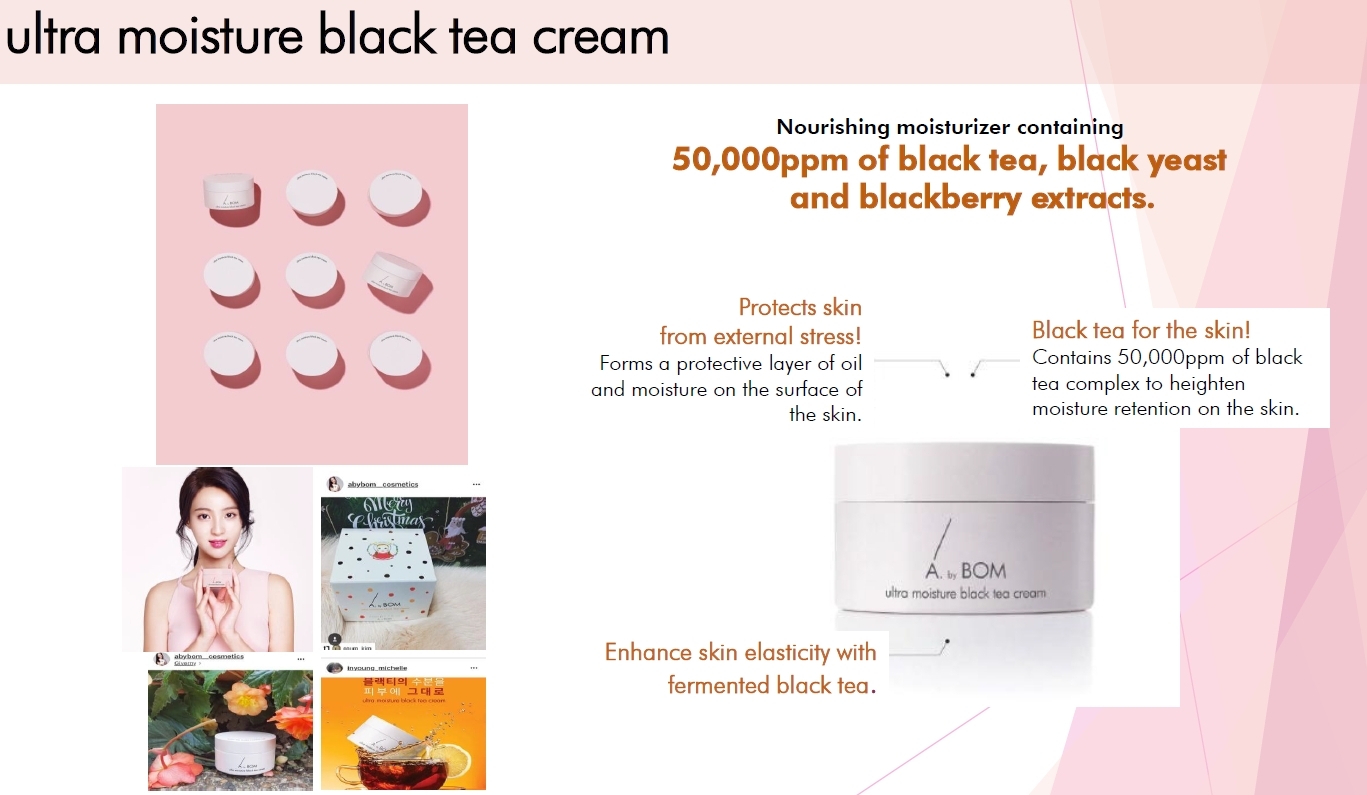 Final Thoughts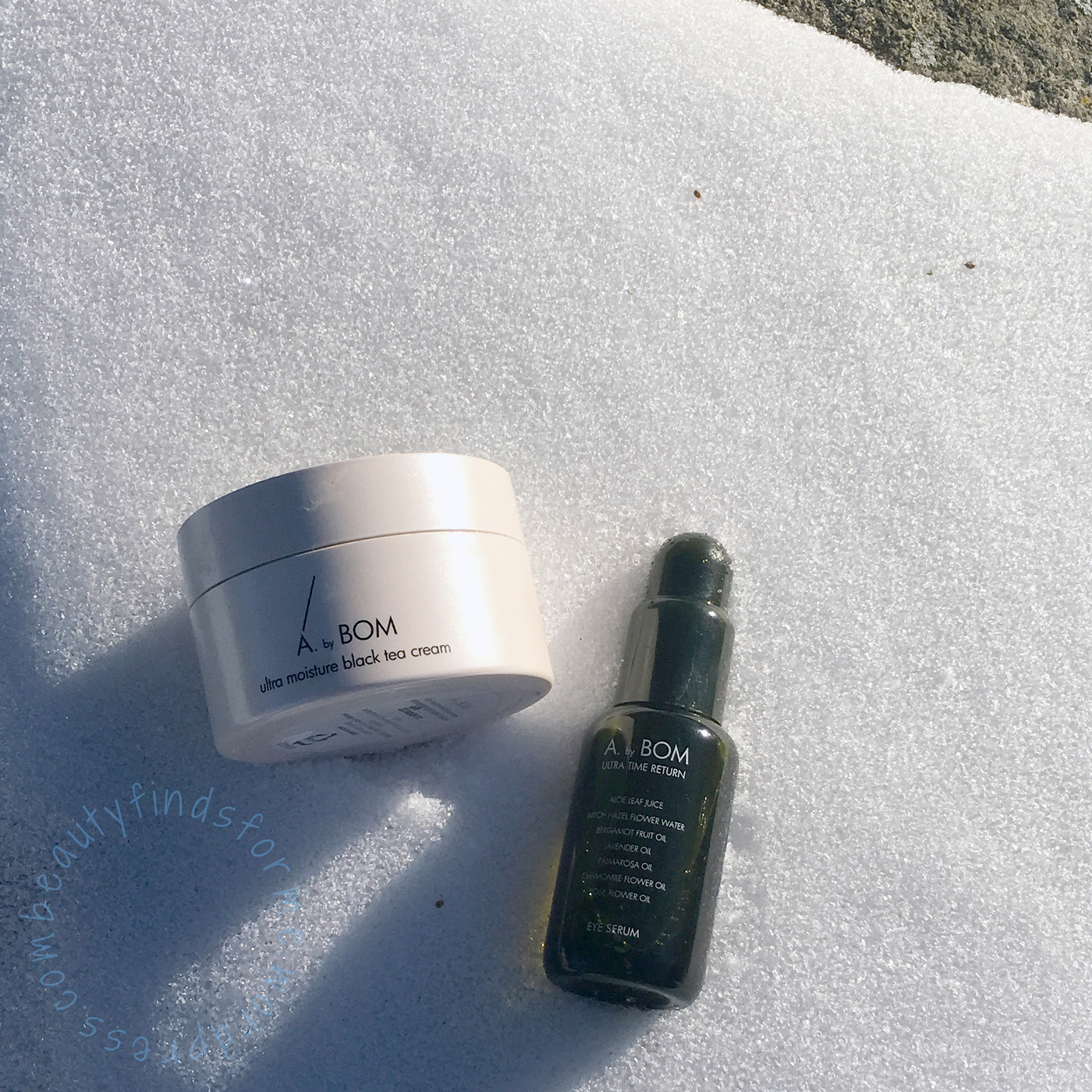 Another two winners from A. by BOM.  This brand is fast becoming a cult favorite and I hope it will become more mainstream in the Western market.  The Ultra Time Return Eye Serum will be a serum I continue to purchase as I do feel it will help my aging skin look firm and maybe it will have long term benefits, instead of temporary.  It smells amazing and a little goes a long way ~ one dropper is more than enough for both of my eye areas.  The Ultra Moisture Black Tea Cream is truly perfect for wintertime and if you have dry skin, this would be really great for you even during the day time.  I would say that the scent on this can be off putting for some, so I hope they will reformulate this to have a more natural herbal scent  ~ maybe a  dry tea scent.  If they do that, I would purchase in the future.  Many thanks to Inyoung at A. by BOM for her generosity and providing me with the Ultra Moisture Black Tea Cream.
A. by BOM has two new releases coming up in a Wisely Garden series ~ Skin (toner) and a Serum/Lotion.  Lisa at Bemused Korea will be sending these two products to me for testing/review purposes, so I am really excited to try those out and see how they perform! 
Where to Purchase
Currently, the best place to get these products is at Bemused Korea and they are an authorized retailer for A. by BOM which ships internationally.  Bemused Korea will ship free with purchases $60.00 or more. 
Bemused Korea also carries my favorite A. by BOM products ~ the 3 floral leaf masks ~ A. by BOM needs to make the sleeping pack mask into a full size tub ~ and the watery cleansing balm.  Check out Lisa's store ~ and if your country is not on her list, drop her a message.  I read online that a customer asked her to add in her country and she did!
Like Bemused Korea's Facebook page from their store and you will get a 10% off coupon with your purchase.

Update
I am honored to be a guest writer on Be Mused Korea's blog ~ Be Mused World!  My review of the A. by BOM Ultra Time Return Eye Serum is featured.  Be Mused World blog has other great writers, like Star at 87pages and Camilla at gracefulfaceblog  Check out Be Mused World and follow them, because as they will have great guest writers in the future too!
[ disclaimer: some products received for an honest & unbiased review  ]
Save