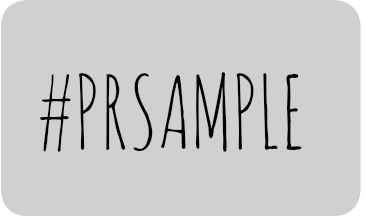 Lululun is a Japanese brand that specializes in facial sheet masks.  I have tried a couple of their masks in the past, and I really enjoyed them  ~ but I could only get them from shops overseas.  Lululun has now opened a USA store and Kelly at LuLuLun USA graciously sent me some masks to try out. They also sent me an Instant Eyelid Lift Liquid, which I was interested in trying as I have hooded eyes.

Descriptions in italics from LuLuLun USA
We have always wanted to change what is generally thought of skincare, we came up with a completely new idea – LuLuLun skincare. Instead of a daily beauty serum, we recommend to use a face mask daily. As long as you leave the mask on your skin for a longer period of time compared to the application of a serum, it allows the beauty ingredients to penetrate deeper into your skin throughout the duration. Feel for yourself what it is like to have soft, resilient skin. Skin is sensitive, and that is why everything in our products is Japanese-quality which means suitable for sensitive skin to put your mind at ease. All of the serums in our mask are free of artificial fragrances, colors, and mineral oil.
LuLuLun Plus Aroma Care in Lemon Grass  I  am really excited about this one, as lemongrass not only smells fantastic, it is a fantastic ingredient for acne prone skin as it can reduce and limit the bacterial and microbial growth on your skin. It will help protect your skin from infections and it is also an astringent and will help reduce the appearance of pores, control excess oil and temporary firm your skin. This also has fermented pear juice and pears are really good for oily and blemish prone skin as well, as they can help reduce excess sebum on your skin as well as adding hydration back into your skin, as it is a natural humectant.
Description: Courage to Tackle New Challenges – Blend of Lemongrass Essential oils from India.  Lemongrass has been used for centuries in India for its pleasing balance of booth crisp and sweet floral overtones. Lemongrass revitalizes the senses when you are tired, and provides an extra boost to take on new challenges. Lemongrass extract also returns your skin to its natural luxuriant appearance.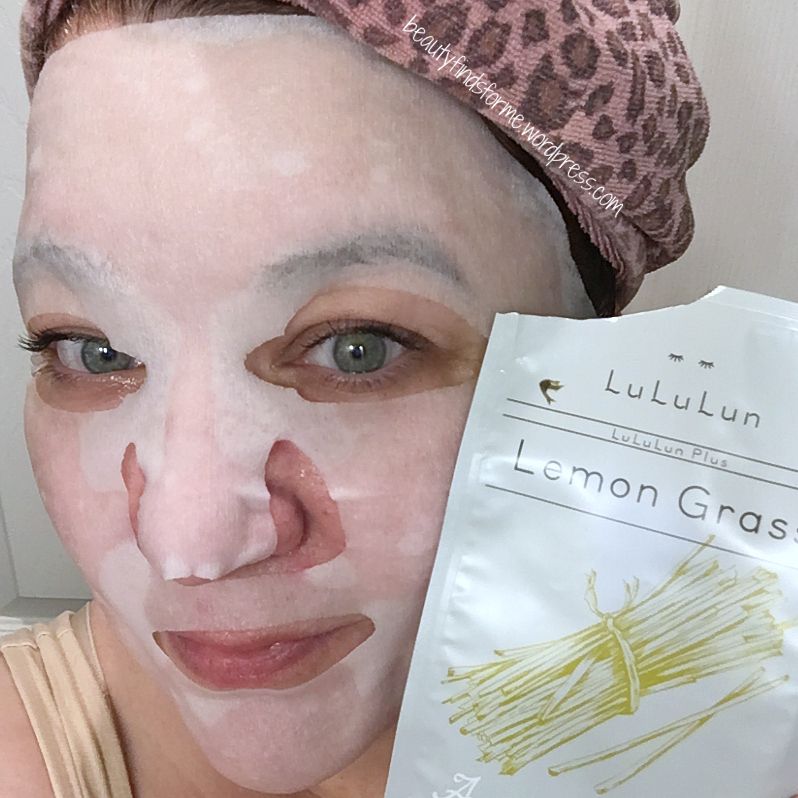 This mask SMELLS just like lemongrass and it is just a treat to wear it. The cotton sheet is thicker than many Korean and Taiwanese masks, but this mask adheres so nicely on my skin and has a microfiber fit without being a microfiber mask. It has tons of watery lemongrass-y scented essence and it feels quite refreshing to wear this mask. The fit is fairly decent as well, with only gaps around the sides of my nose. After 40 minutes (this mask was still very moist even at 40 minutes!), I removed it and my skin looked very refreshed. My pores looked cleaner and I could tell that there was some temporary tightening as well. I also felt that this mask really pumped my skin with moisture, as my skin was so soft and moist, but not dewy ~ there was no residue as the essence quickly absorbed into my skin. This mask gets two thumbs up from me!!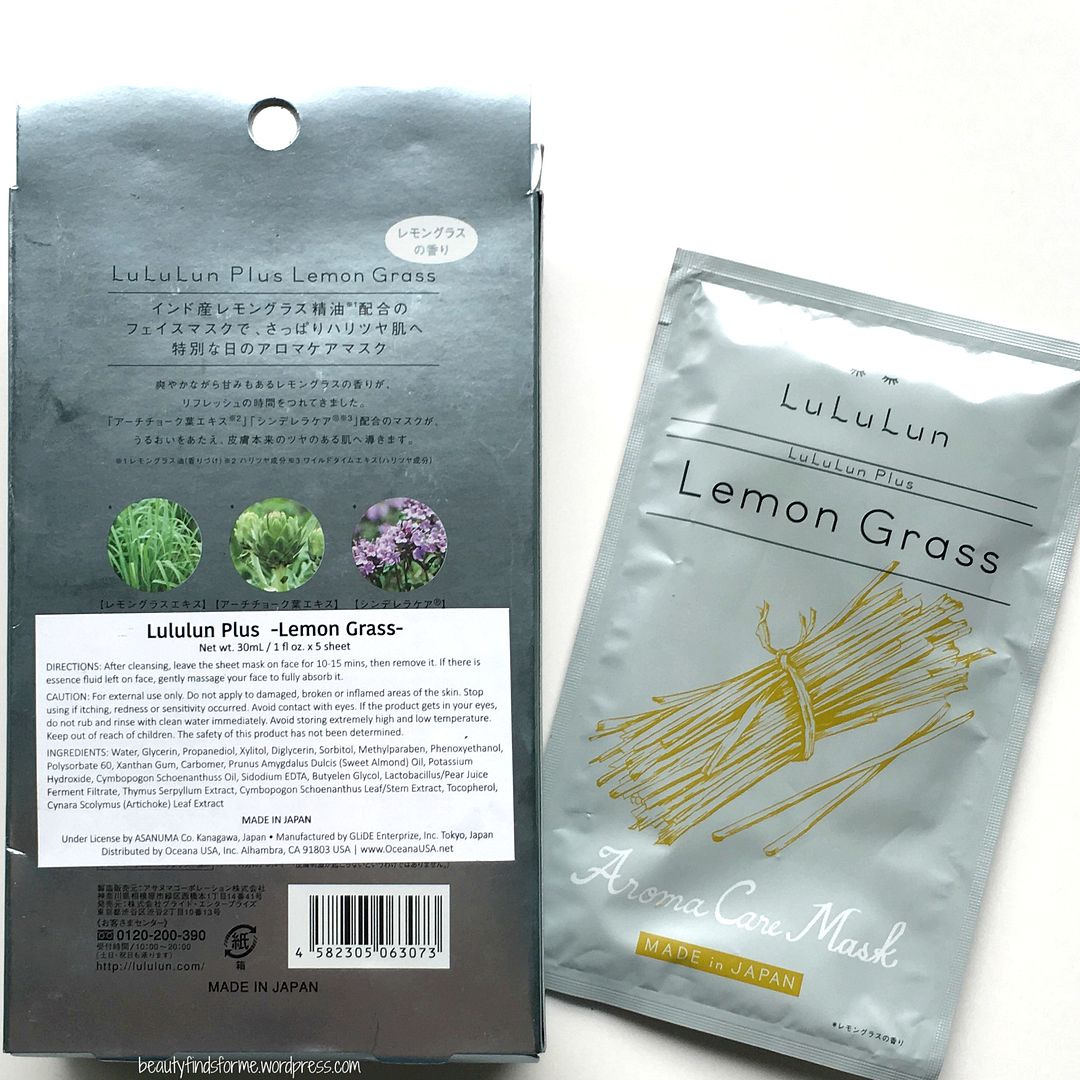 Indian lemon grass essential oil formulation: Lemon grass that has been used for thousands of years in India. A refreshing scent with sweetness that revitalizes the spirit's energy and gives it a boost for the challenges ahead. Lemongrass extract brightens the skin for an even and glowing complexion.
Artichoke: a favorite from ancient times. As an effective herb for beautiful skin, artichoke has been a favorite since ancient Greek and Roman times and is now widely used in French cuisine. Extracts extracted from artichoke leaves conditions skin roughness and leaves the skin with a smooth and youthful complexion.
Cinderella care, extracted from European herbs: Cinderella care (wild thyme extract) extracted from herbs and wild thyme of native European Europe. It brightens and conditions tired skin for a healthy looking and even complexion.
Ingredients: water, glycerin, propanediol, xylitol, diglycerin, sorbitol, methylparaben, phenoxyethanol, polysorbate 60, xanthan gum, carbomer, prunus amygdalus dulcis (sweet almond) oil, potassium hydroxide, cymbopogon schoenanthuss (lemongrass) oil, disodium EDTA, butylene glycol, lactobacillus/pear juice ferment filtrate, thymus serpyllum (wild thyme) extract, cymbopogon schoenanthuss (lemongrass) leaf/stem extract, tocopherol, cynara scolymus (artichoke) leaf extract  cosDNA analysis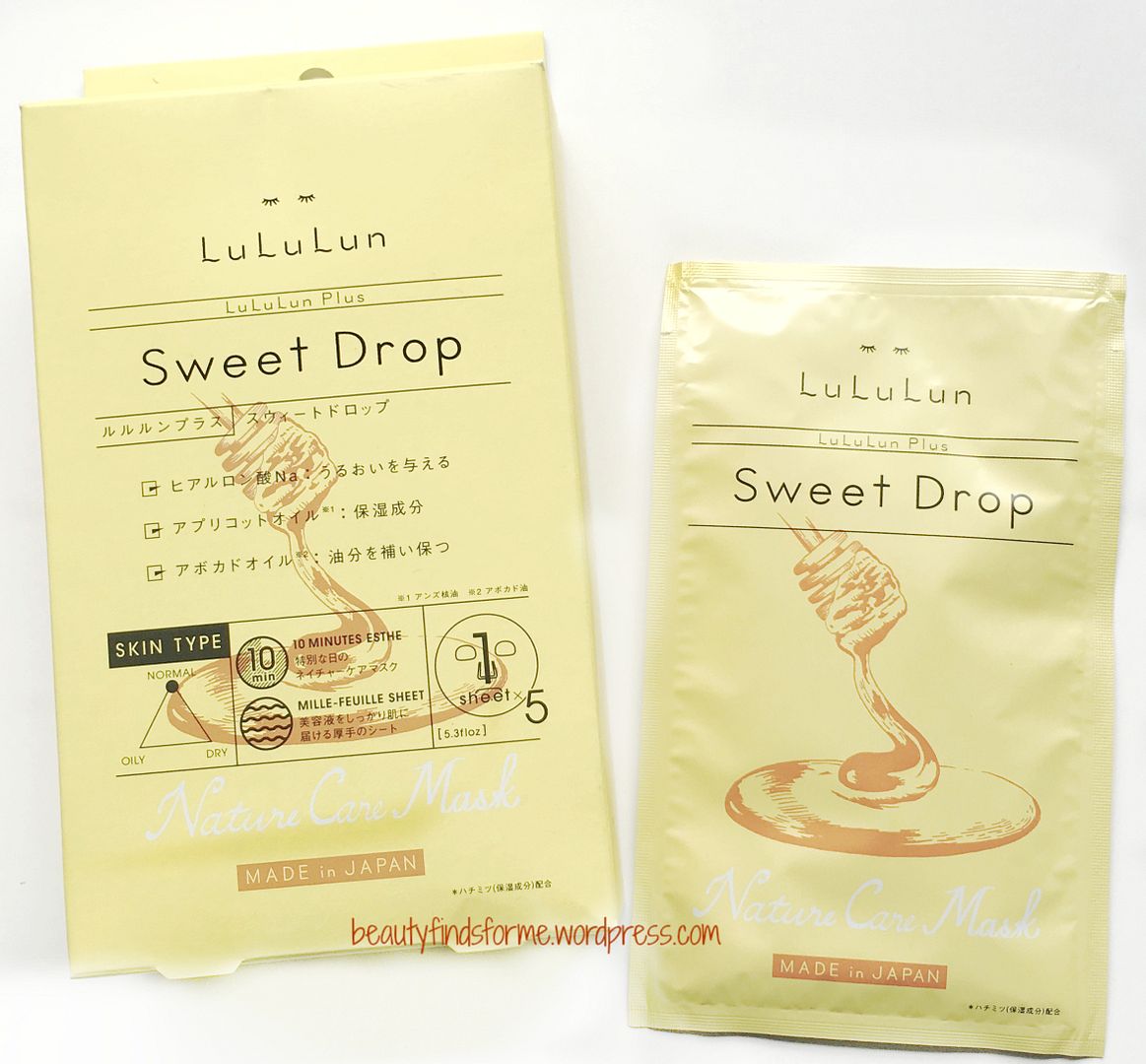 LuLuLun Plus 🍯Sweet Drop Mask  This mask is from the Nature Care Series and is made from 🍯Manuka Honey🐝, one of the best honeys out there ~ in Maori, it means "tree of healing" and honey not only moisturizes, but is an antiseptic, helping to heal and protect your skin. Honey is great for blemish prone skin too. Sweet Drop has two other moisturizing ingredients, full of anti-oxidants ~ 🥑avocado and apricot oils. This also contains a couple of humectants, sodium hyaluronate and saccharide hydrolysate, which means these ingredients will attract moisture 💦to your skin, while deeply hydrating it. Sweet Drop contains a few anti-aging amino acids, which will help promote healing and repair damaged skin
Description: Lovely Moisturizing – Blend of Manuka Honey from France. The honey in this mask was harvested from the manuka, which means "tree of healing" in the Maori language. The honey's hydrating effects protect the skin from winter dryness, creating an irresistible youthful and loveable skin appearance.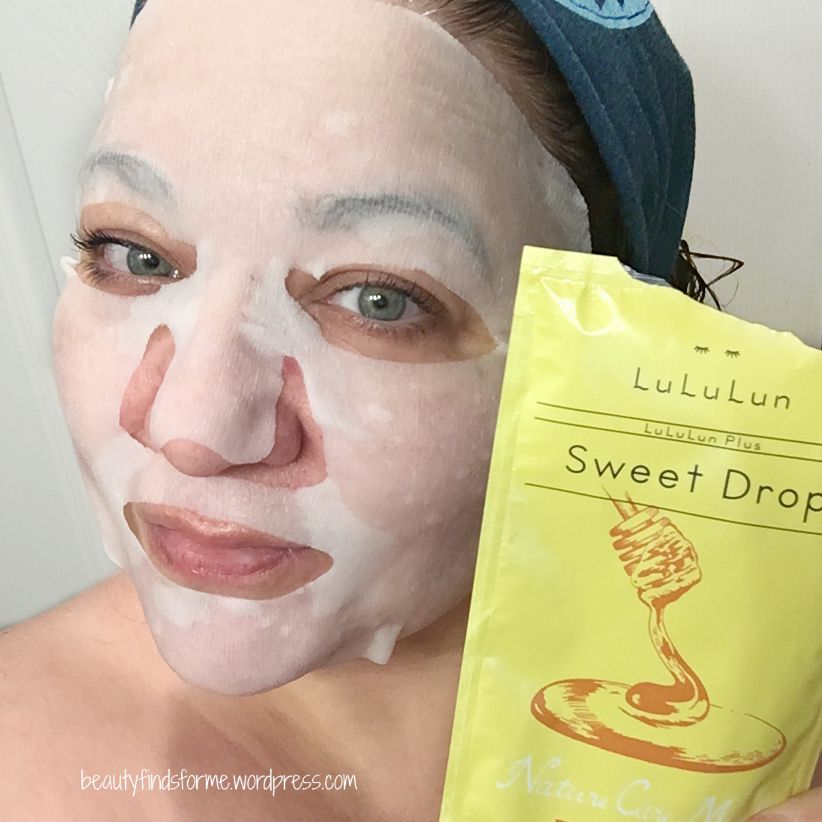 Don't ask me what mille-feuille sheet means ~ they have this on the box and when I googled it, I came up the French pastry Napoleon ~ it means a thousands sheets, referring to the puff pastry.  How this translates into the actual sheet mask, I think it might be that this mask has several thin layers of material?   However, the mask fit is really nice ~ it is thicker than most masks I am used to, but it adheres very well and tightly to my skin. This mask is soaked in an opaque essence, but it doesn't smell like honey. In fact, I found this mask to not have any scent, so if you were expecting a sweetly smelling mask, forget about it!! However, after 40 minutes of wear time (and it was still SO damp when I removed it), my face was very moist, hydrated, plumped and radiant. I also noticed some brightening effects too. The essence was not sticky and absorbed quickly into my skin. This is really nice mask!
 Honey from the "healing tree": The honey is this mask is manuka honey from the manuka tree or "healing tree" in the Maori language of New Zealand. As a moisturizing ingredient to protect your skin from the effects of drying, manuka honey, has been used and loved as a luxury skin care ingredient since ancient times.
Contains apricot seed oil: Apricot seed oil is rich in oleic acid. Oleic acid is a major component (40%) of human sebum, it is a natural party of healthy skin and covers the skin in a thin protective veil to keep in essential moisture.
Avocado the world's most nutritious fruit: Blended avocado oil extracted from the seeds of avocados are Guinness certified as "the world's most nutritious fruit". 
Hyaluronic Acid, Collagen and Unimoist ™ *1 are luxuriously blended as moisturizing ingredients. *1 Glycerin, urea, sugar hydrolyzate, MG aspartate, glycine, alanine, creatine
Ingredients: water, glycerin, propanediol, xylitol, diglycerin, sorbitol,phenoxyethanol, polysorbate 60, methylparaben, xanthan gum, carbomer, persea gratissima (avocado) oil, prunus armeniaca (apricot) kernel oil, potassium hydroxide, disodium EDTA, butylene glycol, honey, sodium hyaluronate, urea, saccharide hydrolysate, magnesium aspartate, glycine, alanine, creatine, citric acid, sodium citrate, soluble collagen, tocopherol  cosDNA analysis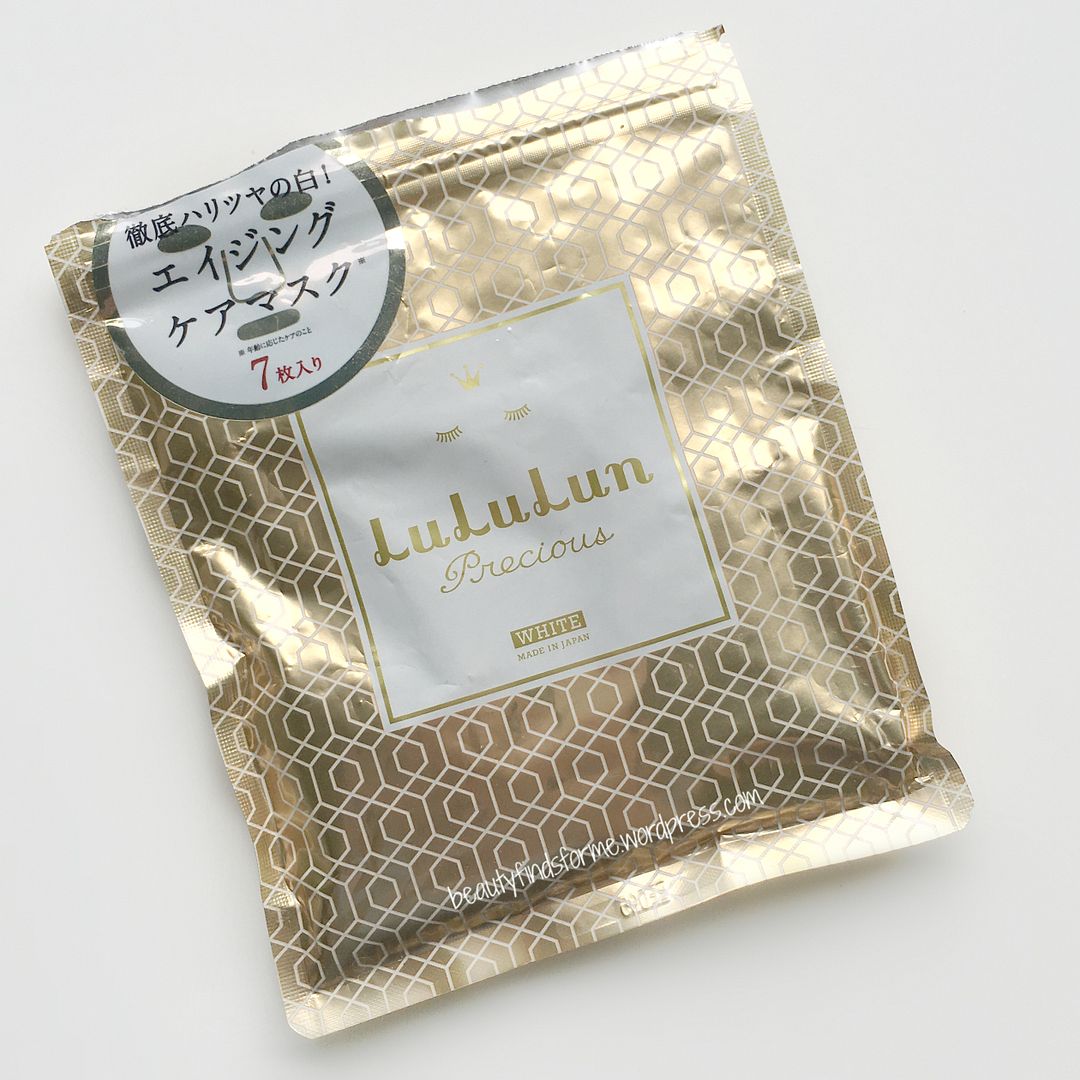 LuLuLun Precious White Mask This comes in a bag, with 7 masks! Very convenient when you travel ~ you can also get a box of 32 sheet masks as well.  this is a whitening mask with niacinamide (vitamin B3), whicg is a powerful antioxidant that acts as an anti-inflammatory, improves your skin elasticity, enhance the skin barrier function and also it helps to even out skin tone and reduce post-inflammatory hyper-pigmentation. It also has panthenol (vitamin B5),  which helps cellular renewal and is an effective moisturizer.  Panthenol is a natural humectant, which retains moisture and hydrates the skin. It is a good lubricant on the skin, making skin look soft and smooth and is also an anti-inflammatory.  Vitamin E (tocopherol), the antioxidants of all antioxidants, helps prevents free radical formation, protects the upper skin layer from initial harmful UV radiation and prevents the deterioration of fats in your cell membranes. Citric acid will gently exfoliate and promote cellular turnover, so it will help brighten and smooth your skin.
Description: Ultimate Translucency WHITE – for brighter skin with a noticeably firmer appearance, and gives the skin a fresh and firm appearance with multi-vitamins and three different plant extracts.  Brighten and lift mature skin with the LuLuLun Face Mask Precious White; a luxurious daily treatment developed in Japan to deliver anti-aging benefits while evening out skin tone with long-term results.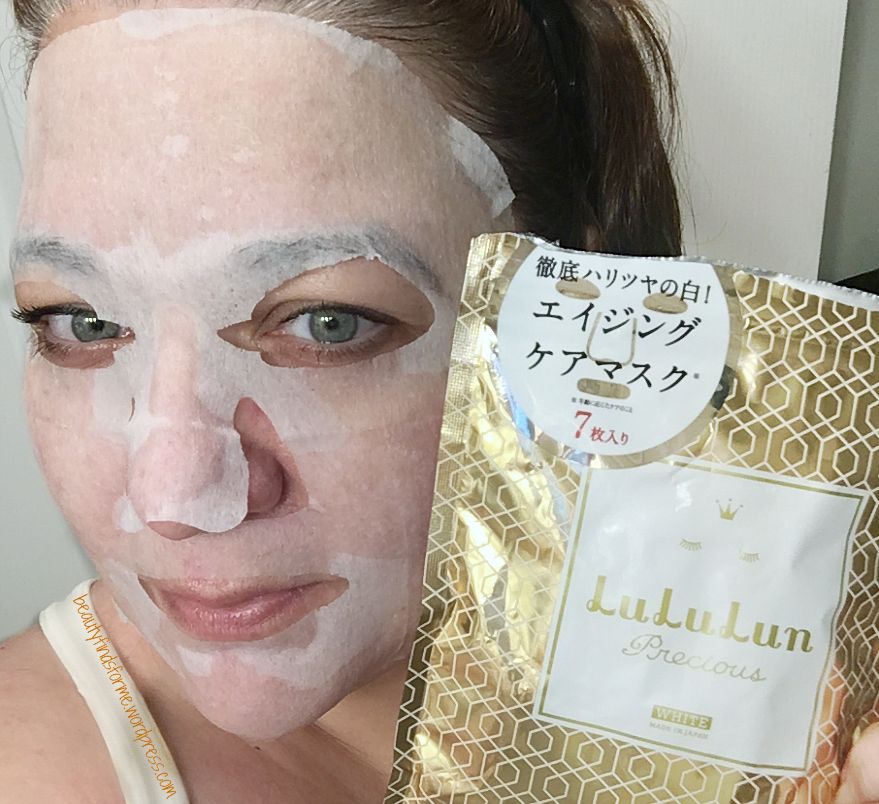 The sheet mask material on this one seems quite different from the others ~ it is more porous, a bit more thinner and not as soft and plush.  As this came from a bag of 7 masks, it doesn't seem to have a lot of essence with it, so it is drier ~ I bet the last mask will have tons of essence. It also doesn't fit as nicely as the others and  I left this on for 15 minutes, as it dried out quickly.   I didn't notice any whitening, but it is very moisturizing ~ this is a night time mask for me as it leaves a slight oily film on my skin.  This was the least favorite of all the masks I have tried from LuLuLun.
Ingredients: Water, Glycerin, Propanediol, Niacinamide, Panthenol, Tocopherol, Ascorbyl Glucoside, Aspalathus Linearis Extract, Coffea Arabica (Coffee) Seed Extract, Persea Gratissima (Avocado) Fruit Extract, Syzygium Jambos Leaf Extract, Euterpe Oleracea Fruit Extract, Sodium Hyaluronate, Xanthan Gum, PEG-40 Hydrogenated Castor Oil, EDTA-2NA, Potassium Hydroxide, Citric Acid, Sodium Citrate, Phenoxyethanol, Methylparaben, Butylene Glycol  cosDNA analysis
The next two masks were ones I had purchased myself and I wanted to round off this mask digest with all of the LuLuLun masks that I had recently tried.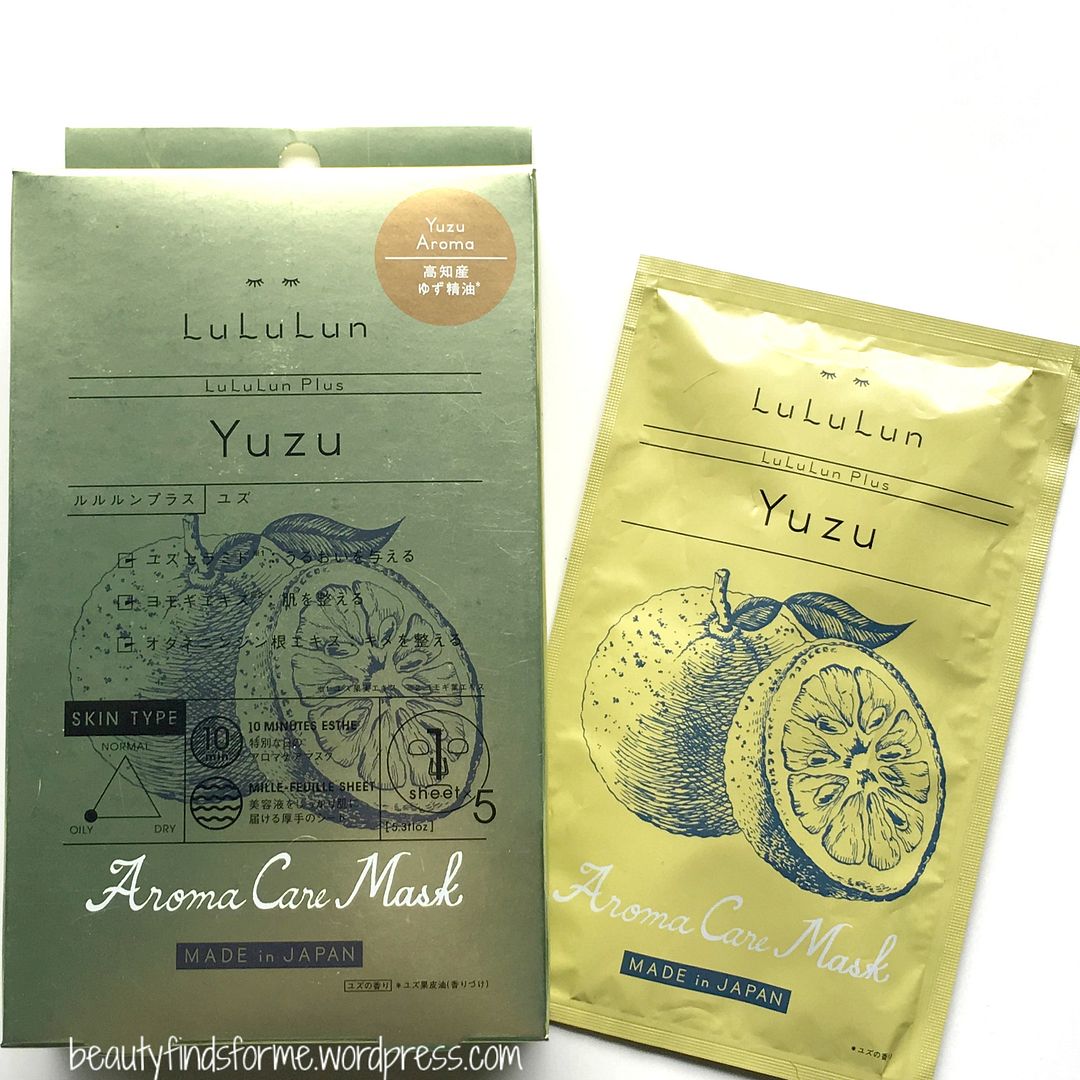 LuLuLun Plus Aroma Care in Yuzu    I was originally gifted this mask by the lovely Jiki at RamblingsofanOlderSister blog and I loved it so much, I purchased a box of it myself!  I am actually enjoying the Aroma Care line quite a bit, as the scents are pretty spot on and smell wonderful.  This has a bright citrus scent and there is a ton of essence in here.  I got some of the essence on my lips and I can verify, this has a lovely sweet citrus taste too ~ lol.  By this time, I figured you all know the fit of the masks ~ All of the Aroma, Weekly and Nature Care series of masks have the same fit and mask material, as far as I can tell.  Citrus junos (yuzu) is a powerful antioxidant, just like many citrus fruits are. It contains more than 3 times the amount of vitamin C than lemons and vitamin C helps combat free radicals. It can help reverse hyper-pigmentation, fine lines and wrinkles that were caused by free radical damage. It can also aid in the production of collagen, resulting in firmer and younger looking skin. Yuzu helps soothe and smooth your skin.

Description: Stress Relief – Blend of Yuzu Essential Oils from Japan (Kochi) Yuzu is an excellent source of Vitamin C and other essential nourishment. The refreshing citrus aroma of yuzu strikes hope in uncertain hearts and soothes daily stress. Yuzu ceramide nourishes the skin for a bright and vibrant complexion.
I left this mask on for 40 minutes and when I removed, I could really tell that my skin looked brighter and more refreshed. This mask really had that extra brightening effect that I was hoping for and it also was very calming on my skin ~ just really a lovely mask for us citrus lovers!
Yuzu essential oil formulated from Kochi prefecture: Yuzu, a hearty citrus fruit resistant to cold, provides a refreshing scent that gives hope to anxiety and troubled hearts. Yuzu ceramide gives moisture and leaves the skin with a bright and smooth luster.
Mugwort: Queen of herbs: Mugwort was prized as a versatile medicine in ancient times. In traditional Chinese medicine, it was called "queen of herbs." Mugwort extract contains tannins that provides the skin with moisture and smooth away roughness.
Ginseng abundant ginsenoside: Ginsenoside is extracted from ginseng which has been used for essential health and nourishment for centuries. Ginsenoside is also useful for promoting natural beauty as it smooths rough skin and leaves the skin with a healthy-looking gloss and glow.
Ingredients: water, glycerin, propanediol, sorbitol,polyglyceryl-10 eicosanedioate/tetradecanedioate, phenoxyethanol, PEG-40 hydrogenated castor oil, methylparaben,  carbomer, xanthan gum, butylene glycol, potassium hydroxide, disodium EDTA, citrus aurantium dulcis (orange) peel oil,  citrus nobilis (mandarin orange) peel oil, sasakurilensis water, thymus vulgaris (thyme) oil, origanum majorana leaf oil, citrus junos peel oil, rosmarinus officinalis (rosemary) leaf oil, panax ginseng root extract, artemisia princeps leaf extract, lithospermum erythrorhizon root extract, citrus junos fruit extract cosDNA analysis
LuLuLun Fresh Red Weekly Face Mask  This was one of the first LuLuLun masks I tried and I purchased it before LuLuLun opened up a USA shop.  It doesn't have a scent because it is part of the Nature/Weekly mask series, not the Aroma series.  Fresh Red is an awful name for a wonderful mask ~ I keep thinking of fresh blood!  It is made with acerola, which is a tropical cherry containing powerful antioxidants as well as skin lightening properties. Acai (euterpe oleracea) berries have more anti-oxidative activity properties than many other fruit extracts: 21 times more than blueberries, 23 times more than pomegranates, 55 times more than grapes and 120 times more than kiwi fruit. It also contains anthocyanin, 3 omega essential fatty acids ~ 3, 5 and 9 and vitamins, including Vitamin B1, B3, C, E, all which will help combat free radicals, protect and strengthen your skin. This also has retinol in it, so it will help with blemishes and wrinkles.

Description: Youthful Clarity: A Blend of Acerola Extract from Japan (Okinawa)  Acerola extract is a veritable treasure trove of vitamins and minerals. It controls the production of melanin to prevent wrinkles and freckles. The FRESH RED/FRESH face mask is a potent conduit of nature's own vitamin power.
This mask is soaked in essence and while I am wearing it, it is very cooling and refreshing on my skin. Once again, because it is such a moist mask, I was able to leave on for 40 minutes with no issues or irritation.  My skin felt refreshed and hydrated, and also BRIGHTER.  Due to all of the Vitamin C extracts in this mask, this one is a brightening mask that really puts the Precious White Mask to shame.  I will purchase a box of these as I really loved it. 
The sun of Okinawa gave us Acerola; Bright red super fruit acerola contains 17 times more vitamin C than lemon. Acerola extracted from the fruit of Acerola from Okinawa contains not only vitamin C but also beta carotene, vitamin E, anthocyanin, and other nutritious vitamins. It evens skin tone for a brighter and more radiant you.
Beauty and health super food, Acai:  Acai is a super food rich in polyphenols, iron and dietary fiber. Acai extract is a highly nutritious cosmetic ingredient that leaves the skin bright and refreshed.
Luxury blend of 5 different vitamins: In addition to vitamins from acerola and acai, our proprietary formula is rich in vitamin C derivative, a key component of the skin; vitamin E, a gentle skin conditioning ingredient; vitamin B3; provitamin B5; and vitamin A for an all-purpose treatment that leaves the skin bright, moisturized, and refreshed.
Ingredients: water, glycerin, propanediol, xylitol, acerola fruit extract, niacinamide, ascorbyl tetraisopalmitate, tocopherol, panthenol, retinol palmitate, euterpe oleracea (acai) fruit extract,  punica granatum (pomegranate) flower extract, diglycerin, sorbitol, almond oil, xanthan gum, carbomer, potassium hydroxide, disodium EDTA, hydrogenated lecithin, peanut oil, squalane, polysorbate 60, phenoxyethanol, methyl paraben, hyaluronic acid, pomegranate juice, lecithin, butylene glycol *  cosDNA analysis * plant extracts.
I really enjoyed the Aroma and Nature/Weekly Care mask series ~ It is so hard to choose which ones I like!  However, I do not care for the Precious Mask that much as I felt it didn't do a lot for my skin type and I didn't like the oily film that was left on my face.  Have you tried any LuLuLun masks?  Which variety did you try and what were your results?
Bonus Review
LuLuLun sent me Eye Catching Beauty Instant Eyelid Lift Liquid for medium-thick eyelids.  This is an anti-aging eye enhancement and it is to help lift up and widen the eyes.  Since I have hooded eye lids, I thought I would give this a try.  This kit has a tube of the liquid lift and a tiny little shaping stick, which will be used to help push your lid back where you want to lift.  When the liquid dries, it will form a hard, non-waterproof membrane which sticks to your skin and will help lift the lids.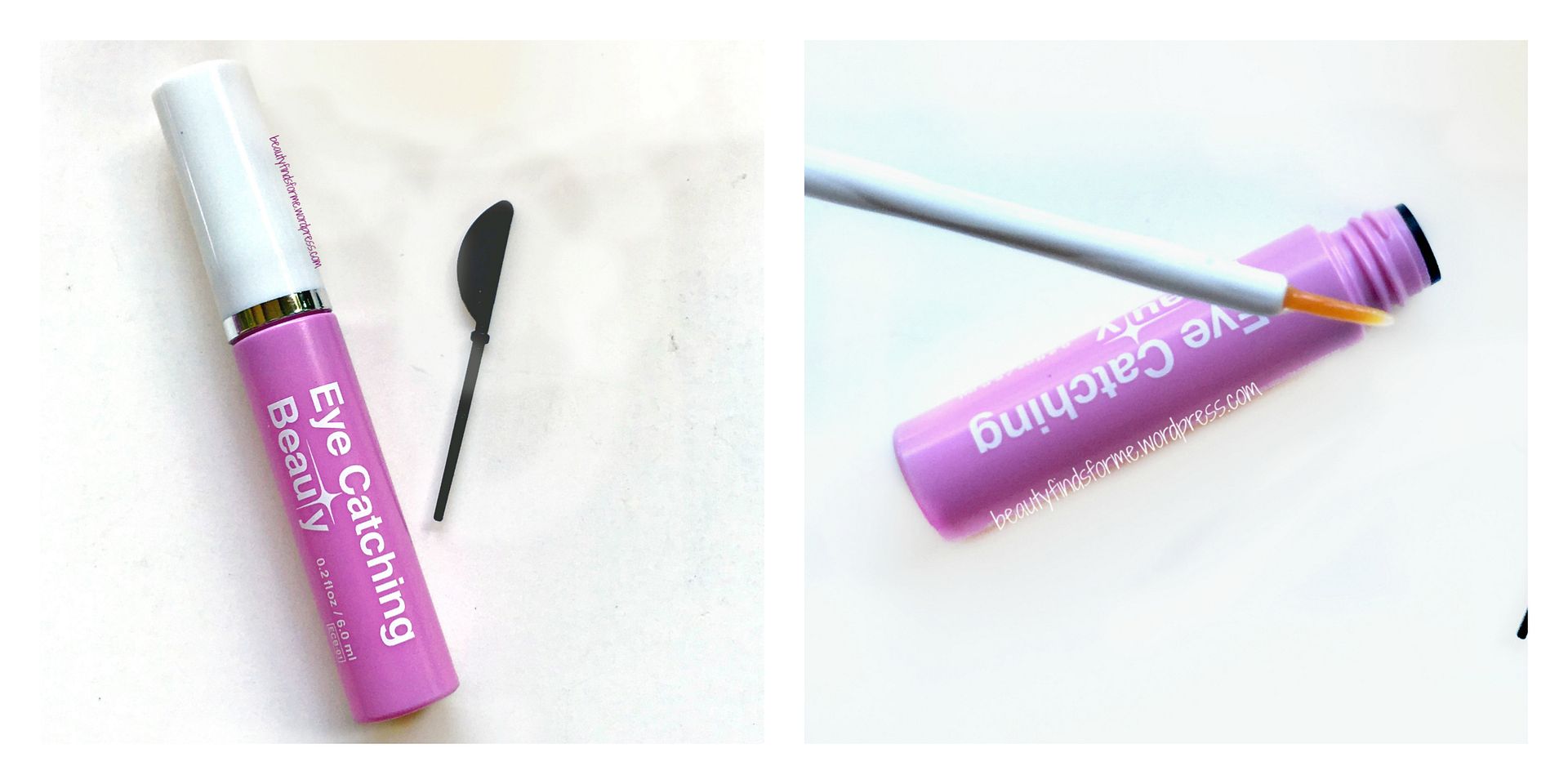 I must be an idiot when it comes to this product or my lids are too heavy.  I don't really have sagging lids as they are naturally hooded and they are naturally fat and cushioned.  I tried several times to get this to work and I could feel the tacky membrane on my lids, I pushed back the crease with the stick, but if there was a difference, it was so slight on me that I didn't notice it.  This liquid actually has some nice ingredients in it ~ tons of amino acids, collagen, elastic and sodium hyaluaronate, so if you do get it to work, you have some nice ingredients working on your lids too!

Eye Catching Beauty also makes lift eyelid products using a thin strip of tape as well, but that just seemed too fussy for me.  Let me know if you have tried products like this and how it worked for you.  Maybe you have tips so I can try again, as I am at a loss on how to use this! 
Ingredients:  water, alcohol, PVP, AMP-acrylates/diacetoneacrylamide copolymer, butylene glycol, hydrolyzed collagen, hydrolyzed elastin, sodium hyaluronate, serine, glycine, glutamic acid, alanine, lysine, arginine, threonine, proline, sorbitol, sodium PCA, betaine, geranium robertianum extract, phenoxyethanol, methylparabem, propylparaben
Where to Purchase

LuLuLun just opened a USA store and to celebrate, with your purchase of $40.00 or more, you will get a limited edition Sakura Box set, which will include a set of Precious Red (7 sheets) masks, Precious White (7 sheets) masks, 2 Lululun ONE masks in a special box. This is a $20.00 value and you will also get free shipping too!  They only sell their masks in boxes ~ so they can range from $12.00 to $25.00, depending on the series you purchase.  I hope they will do a variety set, as sometimes people just want to purchase a single to see how it works first.  They always have free shipping for orders over $35.00.
If you are interested in the Eye Catching Beauty products for lifting eyelids, you can purchase the products here in the USA.  They have free shipping with purchases $50.00 and over.
If you live outside of the USA, I have used Buyee to purchase items off Japanese online stores, like Rakuten, Amazon Japan, Yahoo Japan and other sites.  It is pretty easy and I use Buyee instead of Tenso, as Tenso requires identification, like your license.  I am not a commercial buyer or wholesaler, so I really do not want to give that information out.  For those worried about Buyee, Tenso owns Buyee ~ it is just the more simpler version for consumers who wish to purchase Japanese products.  If you have any questions on how Buyee works, ask me and I will try to answer it if I can!
[ disclosure: some products were received complementary for review purposes ]