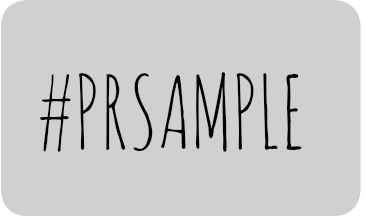 I received a great PR package a couple of months ago from Melody Cosmetics, a USA based K-Beauty site that has introduced me to brands like Manyo Factory and Olivarrier.  Margaret at Melody has been busy finding new brands to excite the K-Beauty skincare enthusiasts and she found one with IsnTree, a top notch and very affordable brand!  Many thanks to Margaret for sending these products my way 🙂  I already reviewed the Hyaluronic Acid Toner (love!!), Asian Willow Facial Sheet Mask and  African Baobab Seed Mask here and these are the last items from the PR package.  I decided to review these two products together as they really do go together for cooling, soothing and beating the oily heat.

Skin Type/Concerns: Oily, blemish, aging with fine lines/wrinkles and hyper-pigmentation
Green Tea Fresh Toner ~ Mist  This is a cult favorite already on Instagram!  This is a refreshing toner that comes in a spray pump ~ it helps hydrate and control oil at the same time.  This contains 87.68% organic green tea from Jeju Island in South Korea.  Jeju is the best place in Korea to grow green tea as it has great conditions to cultivate tea ~ it has an average annual temperature of 14°C , which is higher than other provinces and it has an annual rainfall of more than 51 inches.  Green tea is full of powerful anti-oxidants, due to its high concentration of polyphenols and amino acids, green tea helps reduce the appearance of fine lines and wrinkles and hydrates your skin. Green tea also contains polyphenol of catechin and tannin, which the latter will help remove dead skin cells and excess sebum by 12 to 15%, while protecting your skin from external stresses.  Finally, green tea is full of skin brightening vitamin C ~ a 100 grams of dried green tea leaves contains 67 mg of vitamin C.

This also contains SeboCut™, which is a complex that helps regulate excess oil and complex MoistMax™, a hydrating solution ~ both of these compounds will help hydrate and prevent oil.   Niacinamide is a powerful antioxidant that acts as an anti-inflammatory, improves your skin elasticity, enhance the skin barrier function and also it helps to even out skin tone and reduce post-inflammatory hyper-pigmentation.  Soy Isoflavones aid in the production of collagen, helping to revitalize dull or aging skin. Beta glucan will moisturize, locking in natural moisture and is an anti-aging and anti-wrinkle ingredient due to its anti-oxidant properties and also helps repair your moisture barrier. Hyaluronic acid helps supply nutrition and strengthen your cell barrier and will penetrate deep into your skin, while retaining moisture.
This also has centella asiatica, a common herbal ingredient that is used medicinally to help speed up wound healing, such as blemishes and skin rashes. It also helps minimize the appearance of pores. Ginkgo biloba is an anti-inflammatory and will reduce redness, helps control oil, is an antioxidant that will help boost collagen production. Blueberries are rich in antioxidant vitamins A, B and C will help combat free radicals and help reverse damaged skin. It will also help with strengthening blood vessels and help repair broken capillaries. Blueberries are also help with acne problems, tones and firms the skin and is fantastic as an anti-aging ingredient. Licorice reduces flakiness in skin, anti-irritant and anti-inflammatory which soothes skin, reduces redness. It also is a skin lightener and brightener, preventing hyper-pigmentation.   Wild yam is found in many anti-aging firming skincare products as it is supposed to have a property similar to progesterone, called diosgenin and it also has estrogen properties. These hormones are very helpful, especially for women who are entering menopause, either peri, pre or post stages and will nourish your skin.
Ingredients: Cameillia Sinensis (Green Tea) Leaf Extract (87.68%), Pentylene Glycol, Propanediol, Hydroxyethyl Urea, Allantoin, Trehalose, Hyaluronic Acid, Centella Asiatica Extract, Soy Isoflavones, Bioflavonoids, Ginkgo Biloba Leaf Extract, Dioscorea Villosa (Wild Yam) Root Extract, Vaccinium Angustifolium (Blueberry) Fruit Extract, Glycyrrhiza Glabra (Licorice) Root Extract, Brassica Oleracea Italica (Broccoli) Extract, Yeast Beta-glucan, Aloe Barbadensis Leaf Extract, Hizikia Fusiforme Extract, Niacinamide, Purified Water, Sorbitan Caprylate, Morus Alba (Mulberry) Leaf Extract, Levulinic Acid cosDNA analysis

This has a pump applicator and the golden brown watery toner produces a fine mist, that is colorless on my skin.  Now, I have read other reviews that folks think this smells like green tea or barley, but quite frankly, if there is a scent, it is so light I cannot smell it.  At least not with the item I received.  This is so watery, that it does absorb quickly into my skin and helps dampen down my shiny (aka oily)  face.  I actually use this more as a setting spray, to be honest! The mist is not dewy at all and if I spray about 6 to 8 inches away from my face, its fine mist helps to absorb oil and acting like an oil blotter. 
This has a pH level of 5.6, so its more a pH balancing toner mist, not an exfoliating or even a massive water bomb.  For me, it is just a refreshing and cooling mist spray that feels really great on my skin, especially if I cool it first in the refrigerator and it also doubles up as a setting spray, helping to reduce excess oil and shine, while healing blemishes and skin issues.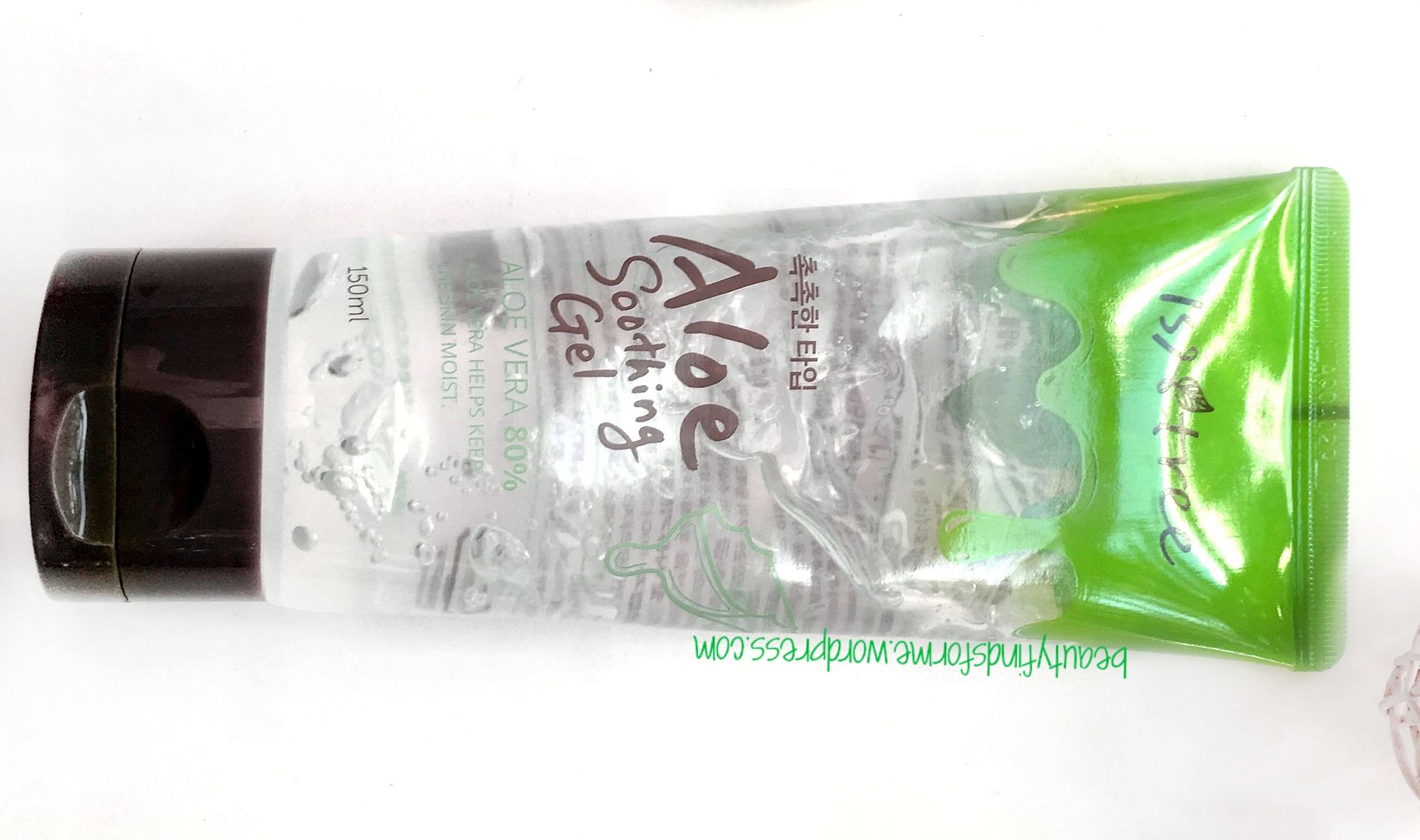 Aloe Soothing Gel Moisture There are two types of Aloe Soothing Gels that IsnTree makes ~ Fresh, which is made with 50% aloe vera and Moisture, made with 80% aloe vera extracts. Melody Cosmetics only carries the Moisture which has high viscosity and is much thicker.  This is made with California aloe vera, a powerful moisturizer that doesn't leave your skin feeling oily or greasy. It soothes, treats inflammation, helps speed up skin healing and also has a plethora of antioxidants ~ beta-carotene, Vitamin C and Vitamin E, which help improve your skin's firmness and keeps your skin moist and hydrated. It also contains over 75 different nutritious ingredients, including mucopolysaccharides, minerals, enzymes, amino acids, salicylic acid and much more.
This contains trehalose, derived from cactus, and it will help retain moisture and minimize the amount of evaporation. Betaine is an amino acid that is a humectant and anti-irritant, providing silky smooth skin, while soothing and calming skin.  Allantoin is renowned for healing, soothing and softening skin, it also helps remove cracked and chapped skin, leaving behind healthy looking skin. Chamomile can calm down the skin and relieve redness effectively as it has antioxidant, antibacterial and anti-inflammatory properties. It helps to relieve skin issues and irritations because it soothes and lessens swelling and redness, while healing skin and stimulating cellular renewal.  Polyglutamic Acid is made from fermented soybeans (natto) and helps moisturize and exfoliate old skin cells. It can penetrate to the deepest layers in your skin, locks in moisture and helps increase the production of NMF (Natural Moisturizing Factor).  Panthenol helps cellular renewal and is an effective moisturizer. It is derived from plants and this ingredient comes from Vitamin B5. Panthenol is a natural humectant, which retains moisture and hydrates the skin. It also is a good lubricant on the skin, making skin look soft and smooth, as well as an anti-inflammatory
Ingredients: Aloe Barbadensis Leaf Juice (80%), Water, Butylene Glycol, Glycerin, Sodium Hyaluronate, Polyglutamic Acid, Betaine, Trehalose, Allantoin, Panthenol, Arginine, Camellia Sinensis Leaf Extract, Soy Isoflavones, Chamomillia Recutita (Matricaria) Flower Extract, Centella Asiatica Extract, Glycyrrhiza Glabra (Licorice) Root Extract, Cucumis Sativus (Cucumber) Fruit Extract, Zanthoxylum Piperitum Fruit Extract, Pulsatilla Koreana Extract, Usnea Barbata (Lichen) Extract, Carbomer cosDNA analysis
This comes in clear plastic squeeze tube with a flip cap applicator.  The scentless, clear gel is quick thick and does not "melt" into my skin.   I have to pat it into my skin and whereas it does not leave a sticky residue, I can feel a film on my skin ~ this gel is, I believe, better suited for those who have drier skin than myself.  This is nothing like Benton's Aloe Propolis Soothing Aloe Gel, which had a lightweight gel texture that literally melted once it came into contact with my skin.
This only increases my moisture levels by 13% but it does balance my oily skin. I started to read (translating as best as I could with my trusty but sometimes mistaken google translate app) about this product over at the IsnTree site.
 
Based on what I gleaned, the Moisture does have a more dense texture and will create that moisture film barrier on your skin, whereas the Fresh version is low viscosity and leaves a refreshing feeling on your skin.  I think Moisture is good for those whose skin is damaged or compromised ~ if you have sunburned skin, this would be fantastic as it will provide a lot of nourishing and healing benefits, soothing your skin, and creating that "film" on your skin ~ which protects it.  For me, I like using this gel on my body, as it really keeps my skin soft and smooth ~ my legs and arms are not oily like my face.  I would only use this on my face if I was suffering from sunburns or rashes, due to the filmy barrier.  
Final Thoughts
Out of the two products, I much prefer the Green Tea Toner, as that is much more suited to my oily skin ~ it controls oily shine and I use it through the day as a "refresher" and it helps set my makeup too.  The Moisture Aloe Vera Gel is not a bad product, I just find that it is not really suited for my skin type on a regular basis.  It acts more like a healing gel if my skin is sunburned or chapped, which can happen from time to time ~ but since this gel expires 6 months after opening, I know I won't use it all before it expires (shhhh… I do sometimes go over the "expiration date"!  My face is still intact).  I hope that Melody Cosmetics expands on the IsnTree line and brings in the Fresh version of the Aloe Vera Gel, as I have the feeling that might be closer to the Benton Aloe Gel, which I love and adore.  That said, if you have dry skin, you might really enjoy the Moisture version as it does have that water film that protects your skin.  However, my absolute favorite IsnTree product is their Hyaluronic Acid Toner ~ that stuff is amazing!  Have you tried any of the IsnTree products yet?  Which ones and how did you like them?

Where to Purchase
You can purchase IsnTree products at Melody Cosmetics
[ disclaimer: product received complementary for review.  all opinions are my own ]