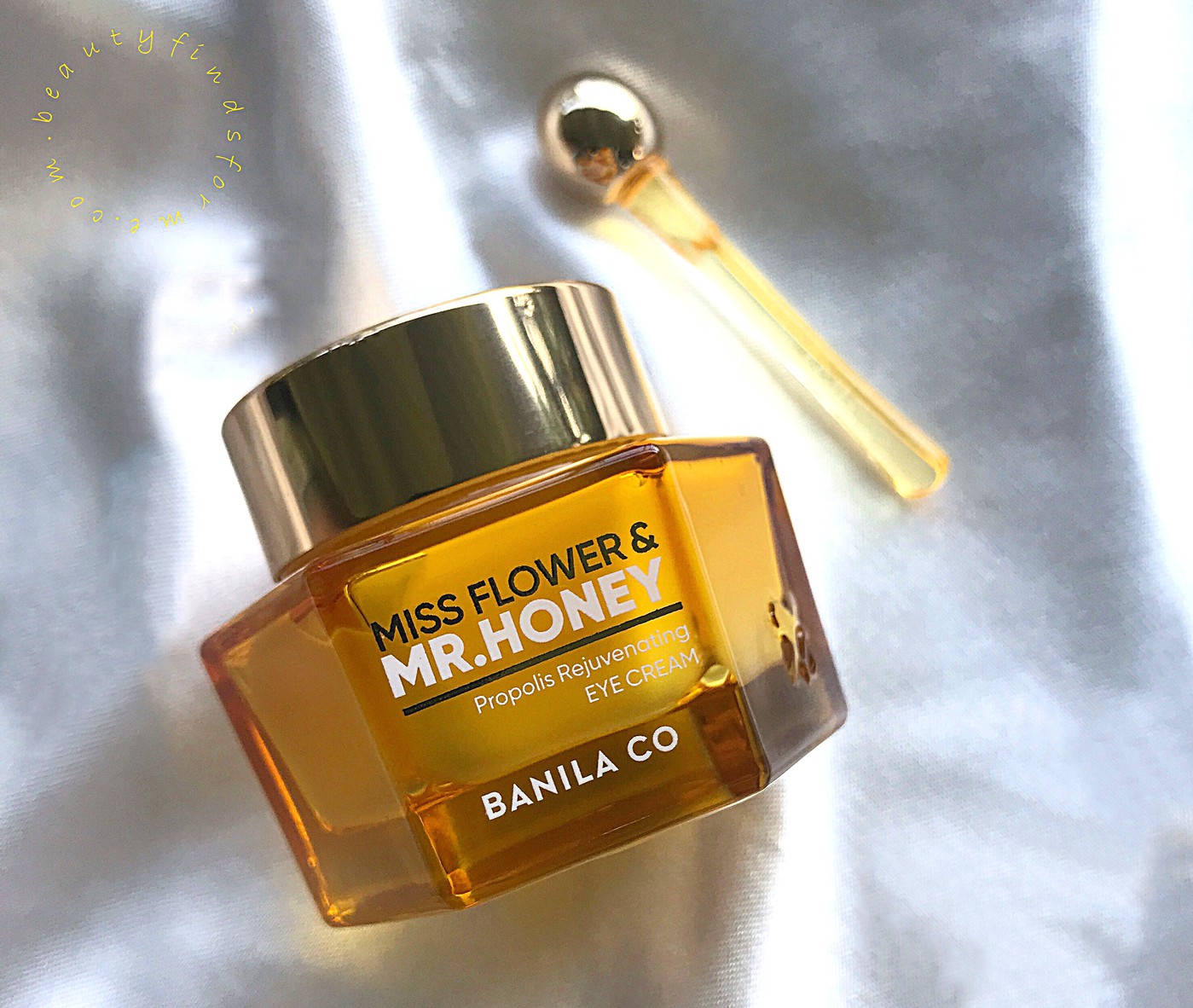 I really enjoyed the banila co Miss Flower & Mr Honey Ampoule Mist ( review here) and was keen to try out more from this line.  Miss Flower & Mr Honey is a  nourishing skin line, more suited to normal to dry skin types, so I have to choose my products wisely.  They recently came out with an eye cream, which is fantastic as the skin under and around my eyes is thinner and more to dryness. Jolse, a premier online KBeauty store, sent me the banila co. Miss Flower & Mr. Honey Propolis Rejuvenating Eye Cream complementary for review purposes. 
Skin Type/Concerns: oily, blemish prone, aging concerns, pores, fine lines/wrinkles, hyper-pigmentation
I received these products complementary to review and was not paid.  All reviews are my own honest opinion and  I never have been asked to write copy for a brand.  This blog post might contain promo codes, affiliate and referral links, which using my links will help generate a small commission that helps support my blog at no extra cost to you.
Key Ingredients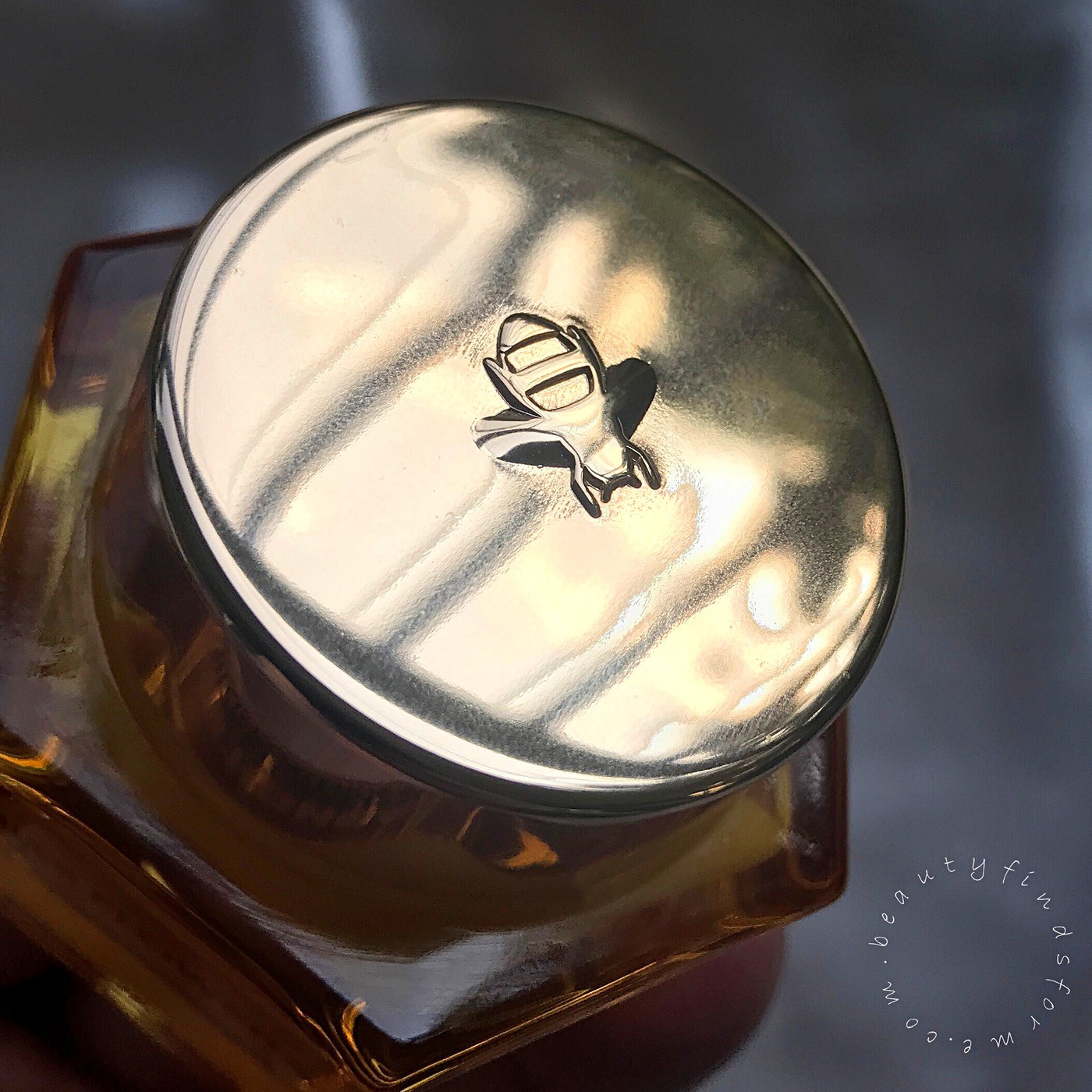 This has a trifecta of honey bee by-products ~ 2000ppm each of honey, propolis and royal jelly.  Honey has antibacterial properties and can speed up healing in your skin ~ think acne, rashes, cuts ~ while preventing additional infection.  The wonderful texture of honey will keep moisture close to your skin, which makes for a glowing and radiant complexion.  Not only does honey keep moisture in your skin, but it is a humectant, which means it attracts moisture too!   Honey is also an antioxidant, which means it helps repair and combat any damage caused by free radicals and prevents premature wrinkling.
Propolis (bee glue) is created by honey bees by using the sap from evergreens or the sap on conifer, evergreens and other trees whose leaves are needle-like. This sap is then combined with beeswax and results in a sticky, resinous goo that is used to build their hives. Propolis has been used for medicinal purposes for thousands of years and is known for its antibacterial, antiseptic, anti-inflammatory and anti-fungal properties as well as speeding up the healing time on wounds. It contains antioxidant properties due to its slew of vitamins, minerals and has over 50 different flavonoids. It is also an emollient, so it is not only a good blemish and anti-aging treatment, it also moisturizes your skin as well.
Royal jelly contains B-complex vitamins, flavonoids, essential fatty acids, amino acids, enzymes, minerals and natural antibiotic and antibacterial compounds.  It is an anti-aging ingredient as well, as it can increase collagen production in your skin.  This also has a Triple-Peptide™ complex: Acetyl hexapeptide-8 helping bind water to your skin, helps regenerate skin cells and reduce the appearance of fine lines and wrinkles; Copper tripeptide-1 aids in the production of glycosaminoglycans (GAGS) which help support and maintain the production of collagen and elastin, making your skin firm and retain moisture while palmitoyl pentapeptide-4 lifts and provides  elasticity to your skin.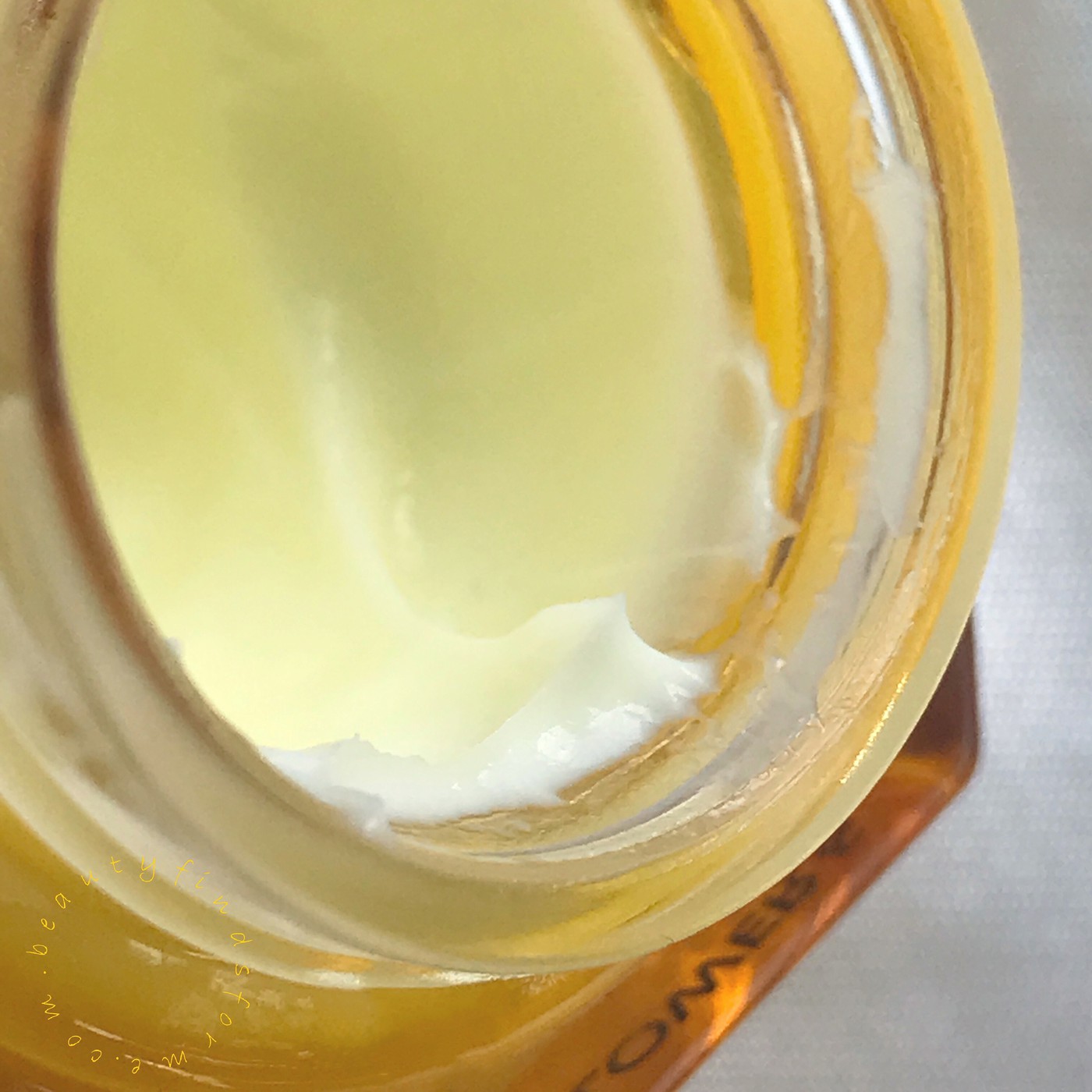 Caffeine helps reduce puffiness, by stimulating and improving blood circulation while turmeric contains antioxidants including curcumin, which not only is an anti-inflammatory, helping to reduce puffiness, but can also brighten the skin, according to over 4000 years use in  Ayurveda medicine.  Niacinamide is a powerful antioxidant that acts as an anti-inflammatory,   improves your skin elasticity, enhance the skin barrier function and also it helps to even out skin tone and reduce post-inflammatory hyper-pigmentation, while dipotassium glycrrhizate aka licorice reduces flakiness in skin, anti-irritant and anti-inflammatory.  Licorice soothes skin, reduces redness, and can brighten and even out your skin tone.    
Retinol (retinyl)  palmitate  will convert to retinol and then to retinoic acid once it is applied and absorbed topically by the skin. Retinyl palmitate is less irritating than retinol, but its benefits are similar, but on a more gentle level, so effects will take longer.  It will help lighten PIH, age/sun-damage hyper-pigmentation and reduce fine lines and wrinkles, while making your skin smooth. Yeast derived adenosine provides anti-wrinkle and anti-inflammatory benefits.  Corallina officinalis is a red algae and has exfoliating benefits, removing dead skin cells and also antioxidant benefits, to prevent free radical damage. 
This has some moisturizing and hydrating ingredients with humectants glycerin and hyaluronic acid, helping to attract and bind moisturize to your skin, while fatty acid and vitamin rich shea butter helps keep your skin nourished and moisturized  
Ingredients: Water, Glycerin, Cetyl Ethylhexanoate, Hydrogenated Polydecene, Niacinamide, Cetearyl Alcohol, Stearic Acid, Glyceryl Stearate, Polyglyceryl-3 Methylglucose Distearate, Propolis Extract(2,000ppm ), Royal Jelly Extract(2,000ppm), Caffeine, Honey Extract(2,000ppm), Corallina Officinalis Extract, Bifida Ferment Filtrate, Retinyl Palmitate, Acetyl Hexapeptide-8, Copper Tripeptide-1, Palmitoyl Pentapeptide-4, Butyrospermum Parkii (Shea) Butter, Dipropylene Glycol, Hydroxyacetophenone, Tromethamine, Carbomer, Butylene Glycol, Caprylyl Glycol, Adenosine, Melia Azadirachta Flower Extract, Ocimum Sanctum Leaf Extract, Palmitic Acid, Melia Azadirachta Leaf Extract, 1,2-Hexanediol, Disodium EDTA, Curcuma Longa (Turmeric) Root Extract, Hyaluronic Acid, Dipotassium Glycyrrhizate, Ethylhexylglycerin, Fragrance cosDNA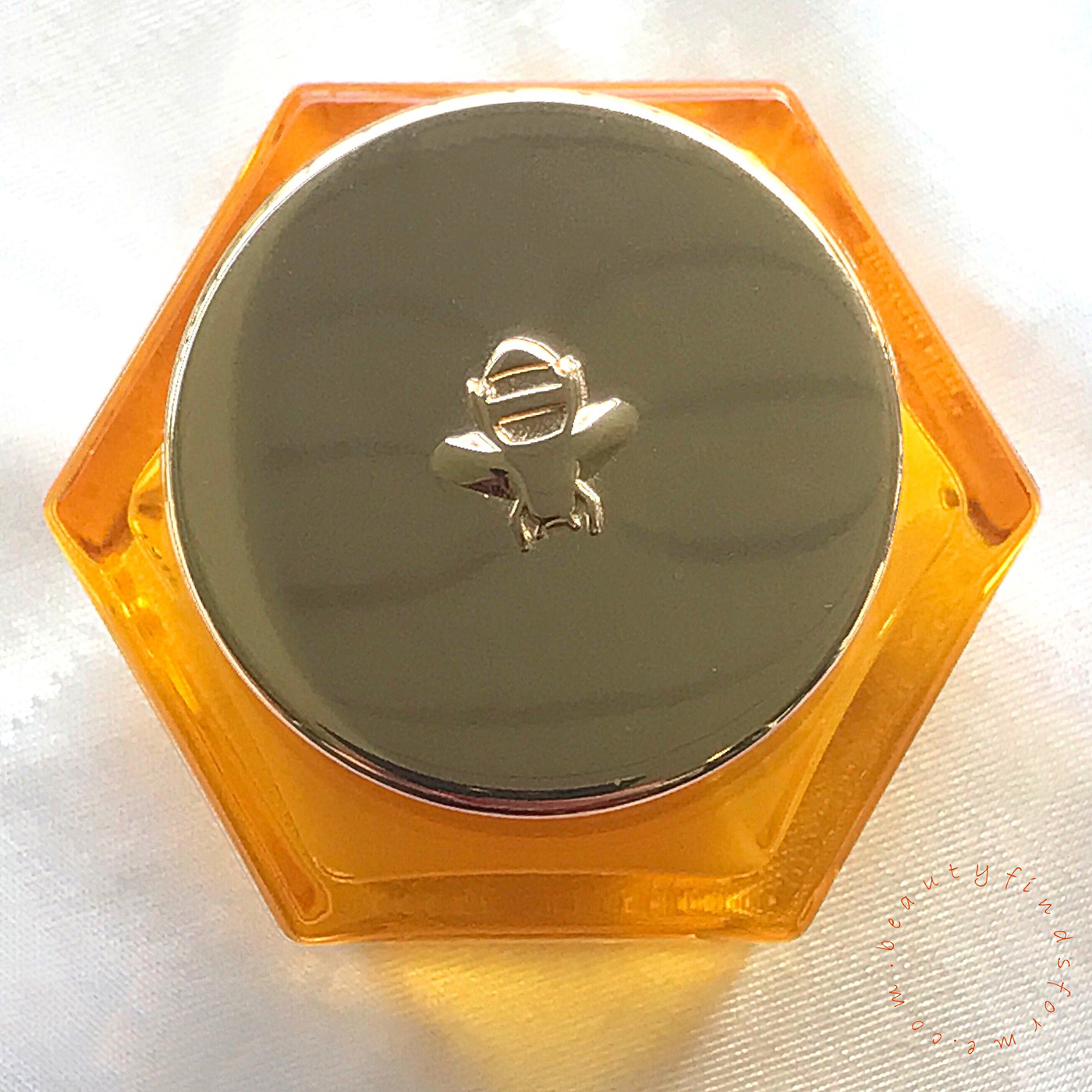 This packaging is too cute!  It is in a hexagon shape, like a honeycomb and there is a little raised bee on the side as well on the golden lid. It's a heavy glass jar in a translucent golden shade.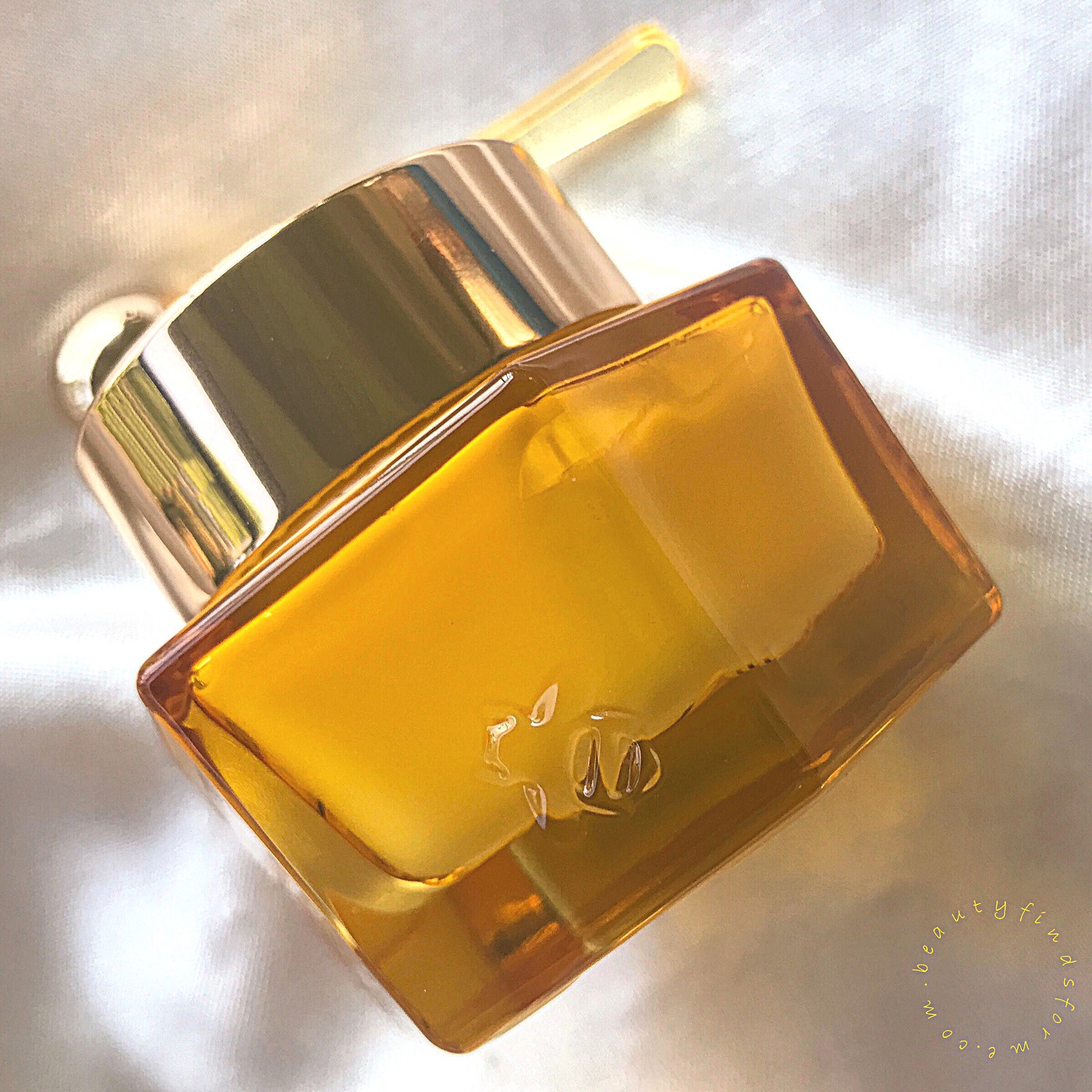 This comes with a heavy applicator ~ it has a golden metal round ball tip, which is not only is used for applying the cream, but also to provide a little cooling massage to reduce puffiness.  The eye cream has a gel-cream texture, almost like a thick pudding ~ and it smells like delicious honey.  It reminds me of those whipped honey butter spreads.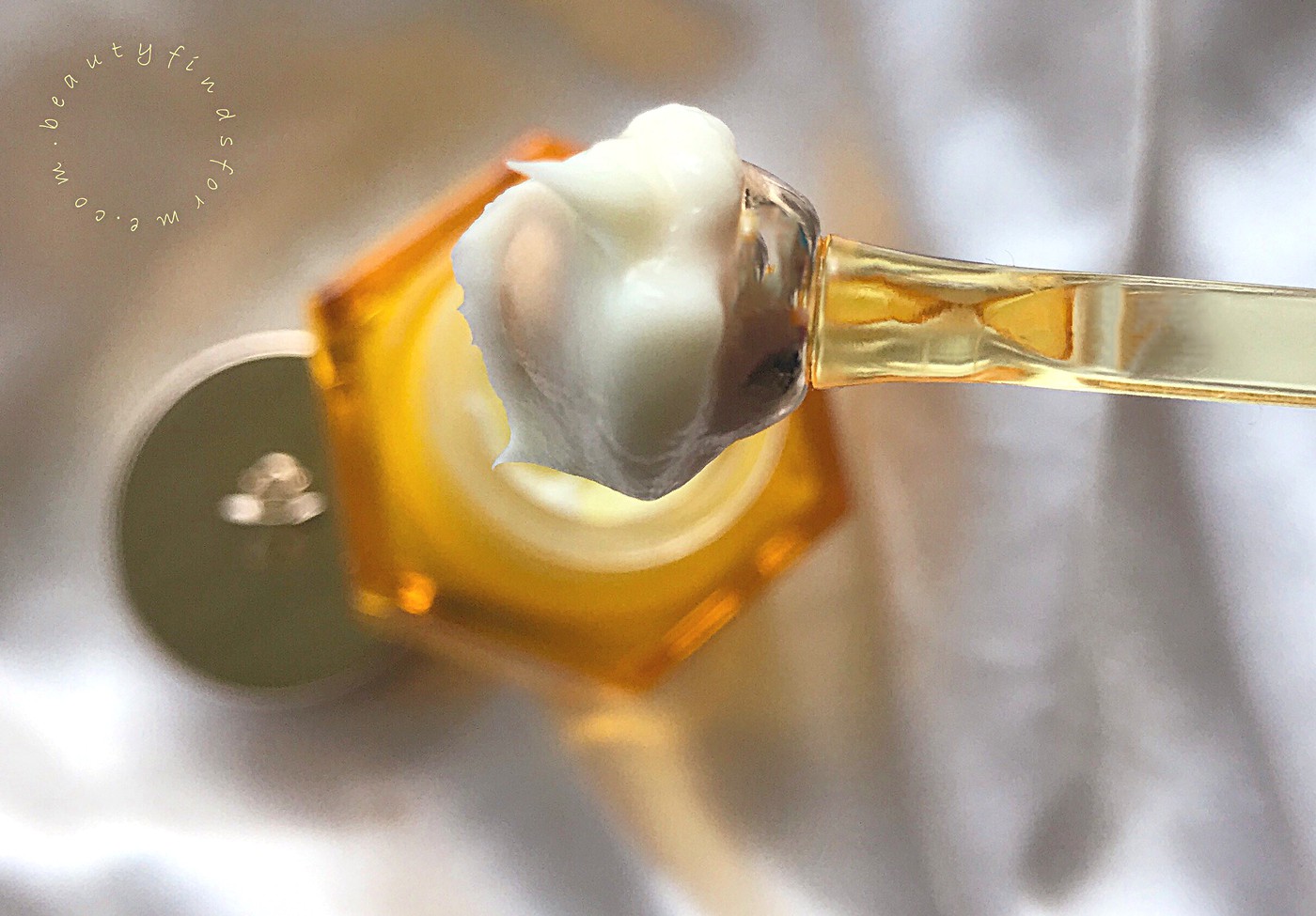 This is a difficult product for me ~ on one hand, it is silky and spreads easily on the skin ~ no tugging on the delicate eye area but on the other hand, it never fully absorbs into my skin, which is strange.  It just "sits" there and doesn't do much of anything except cause my eye makeup to smear.  I decided to use this at night, thinking that with all of the nourishing ingredients, it would be better to have it work overnight.  Alas, I didn't find it occlusive enough as a night time eye cream!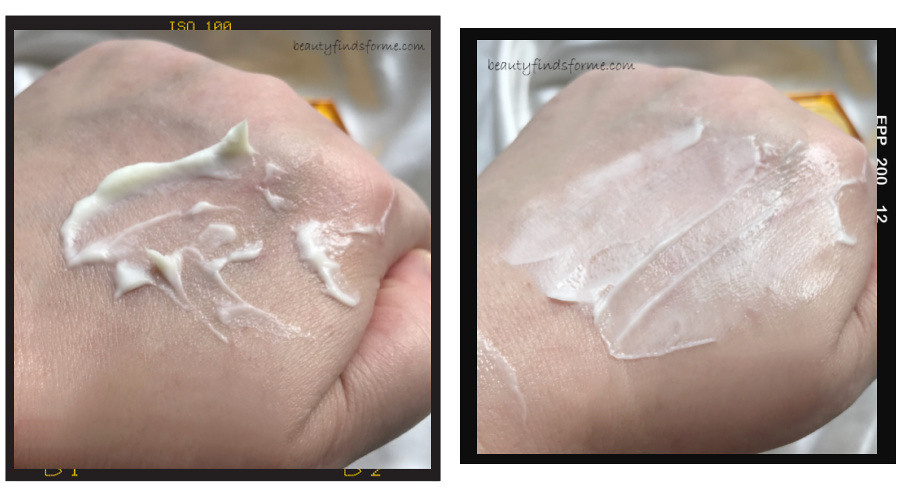 I don't think this is a bad eye cream at all, I just think I am not the target demographic for it.  I have lots of fine lines and wrinkles around my eyes and the skin around my eyes is very delicate.  It was too much for me in the daytime and not enough for me at nighttime.  I think this eye cream is better suited for those in their late 20's and in their 30's.   For me, it just didn't fill the requirements for an eye cream for me.  I thought the best things about this eye cream was the packaging and that lovely metal ball applicator!  I am saving that for sure.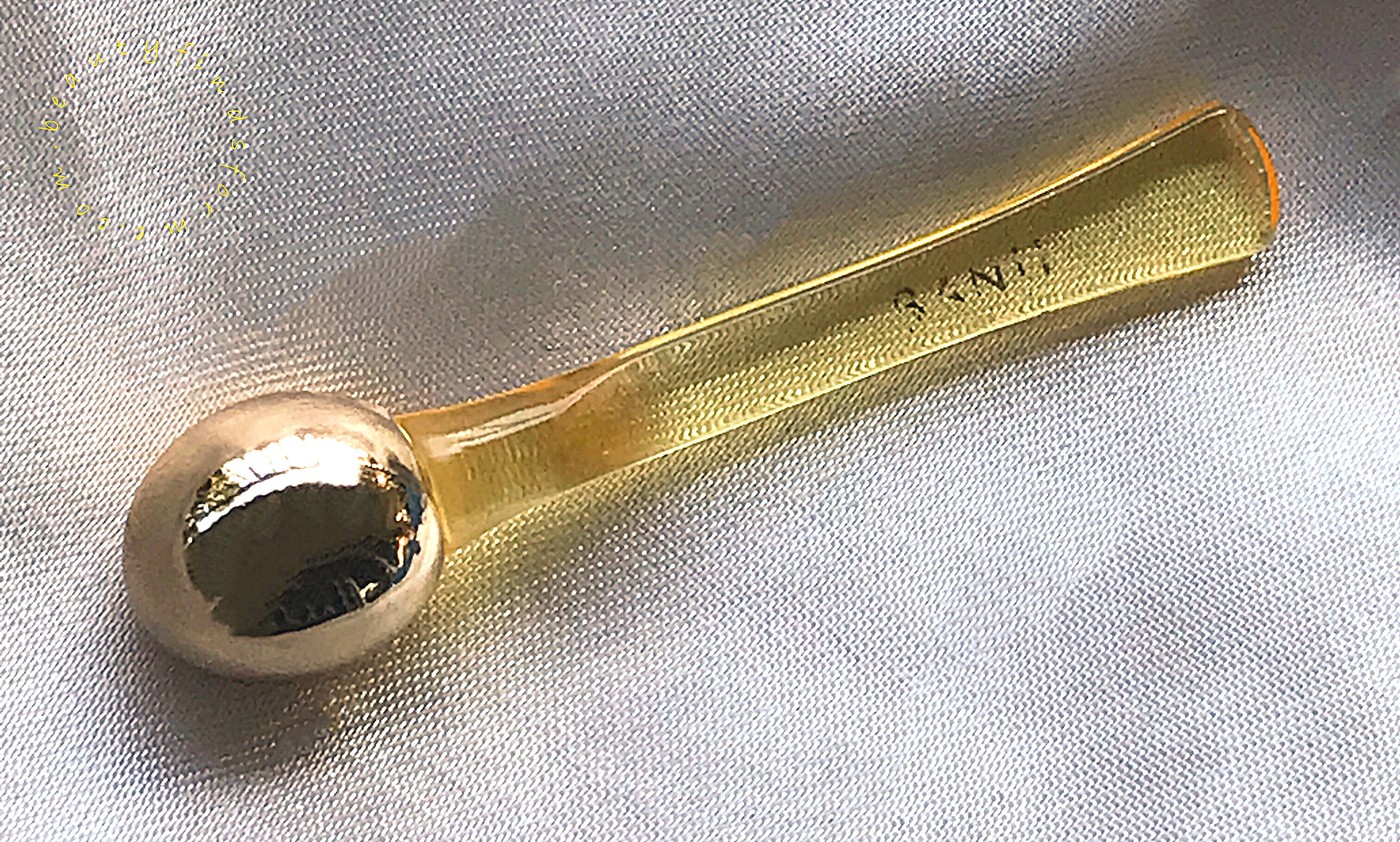 Where to Purchase
Jolse carries banila co. Miss Flower &  Mr. Honey Propolis skincare line, with this eye cream coming in at around $34.00 USD for a 20mL pot (click here) 

All prices are in USD ~   Jolse offers free global shipping plus gives a lot of samples out ~ the more you purchase, the more samples you get! Please note that the prices do fluctuate a little bit due to the WON to USD exchange rates. Make sure to check your coupon zone (click here) for money saving discounts. You need to log into Jolse first, then download the coupons before you use them. Coupon savings usually are $5.00 off a $50.00+ purchase, 5% off $100.00+ purchase and 10$ off a $200.00+ purchase

[ products received for review purposes.  blog post contains affiliate links ]