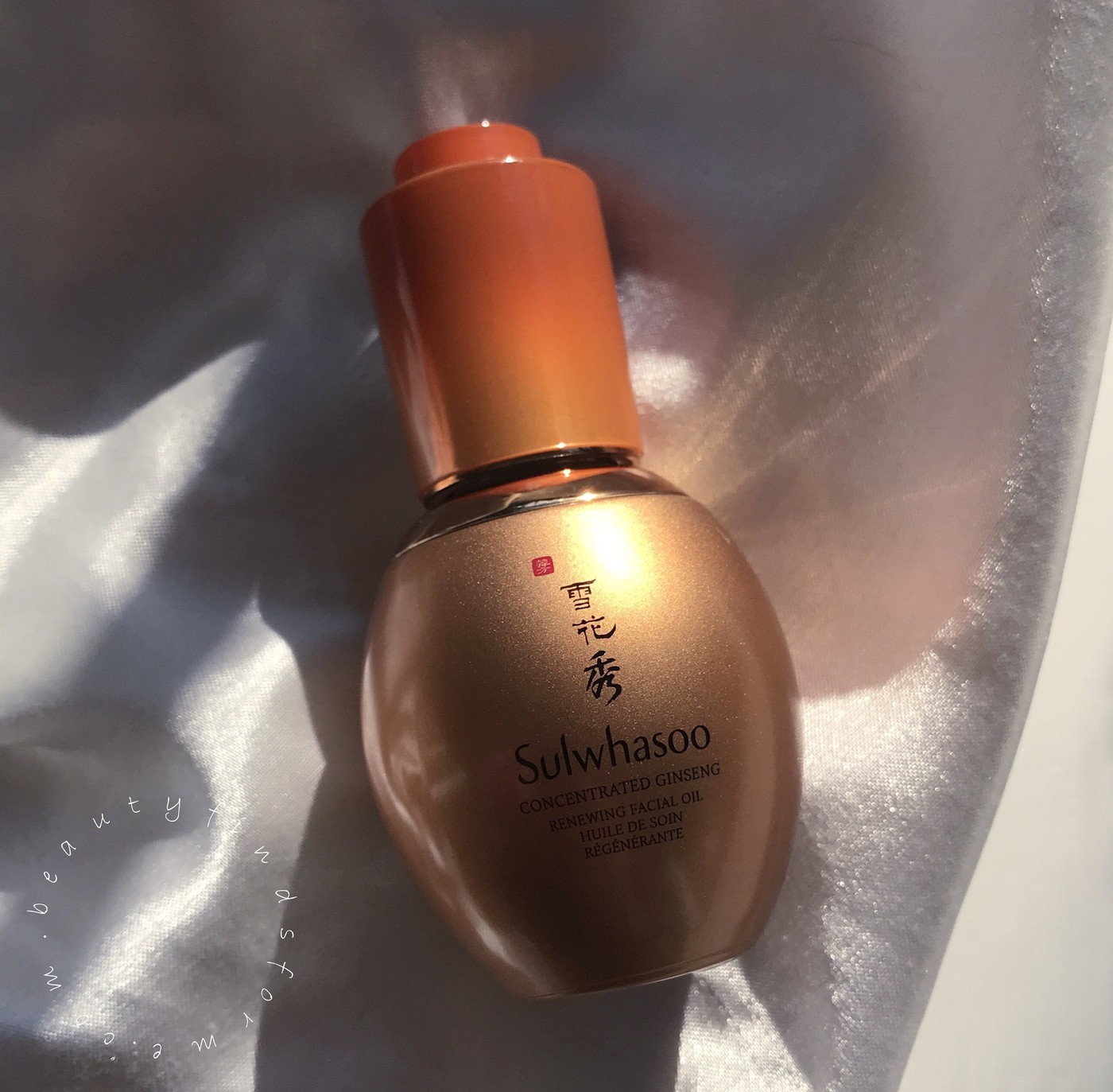 Several years ago, I purchased a sample size of Sulwhasoo Concentrated Ginseng Renewing Essential Oil and my initial impressions were very positive.  I have always been a bit hesitant over using facial oils, as I have oily skin, but over the last few years, my attitude towards them has changed.  It does take a lot of misses to find the hits, as not all oils are created the equally!    Sulwhasoo graciously gifted me the full size of the oil for review purposes, so I was able to test this out for a longer time period.
Skin Type/Concerns:  Oily, blemish prone, aging skin with hyper-pigmentation and fine lines/wrinkles.
Some products were complementary to review and was not paid.  All reviews are my own honest opinion and  I never have been asked to write copy for a brand.  This blog post might contain promo codes, affiliate and referral links, which using my links will help generate a small commission that helps support my blog at no extra cost to you.
Key Ingredient
Korean panax ginseng seed oil  is used in anti-aging skin care products, as it is can stimulate the skin and activate the blood flow, which will increase toning and production of new skin cells. Full of phytonutrients, it has anti-oxidant and anti-inflammatory properties, due to natural carbohydrate called saponin, and will help reverse damage caused by free radicals, such as hyper-pigmentation.  It will also combat free radicals to prevent new skin damage of fine lines and wrinkles.  It's anti-inflammatory benefits also help balance oil product and can be effective in reducing new blemishes. Ginseng detoxes your skin and leaves it radiant and glowing. Applied topically, it helps stimulate collagen production to promote cellular renewal, so your skin will look firmer, plumper while reducing wrinkles and fine lines.
Its herbal properties and usage dates back over 5,000 years ~ Sulwhasoo has spent over 50 years in researching the skincare benefits of ginseng, using strict standards for selecting the best ginseng to put in their oil. 
Packaging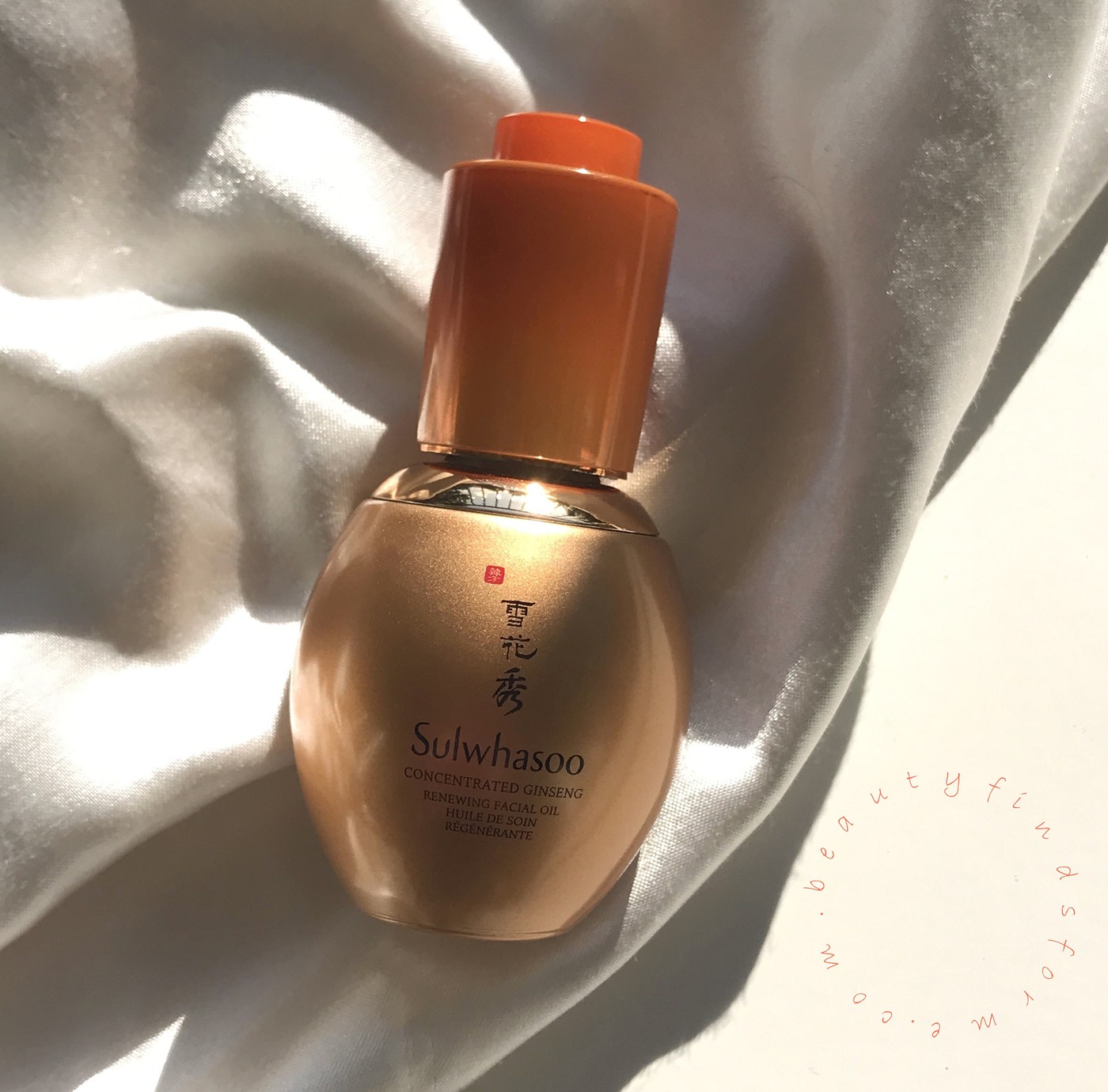 As usual, Sulwhasoo exceeds my expectations for packaging.  This oil is housed in a lovely rotund glass bottle, in a metallic pumpkin orange shade and a gold rim around the top of the bottle.  The cap is also an orange shade with a button on the top with copper accents on the rim. You twist off the cap and before pulling it out of the bottle, press down on the cap.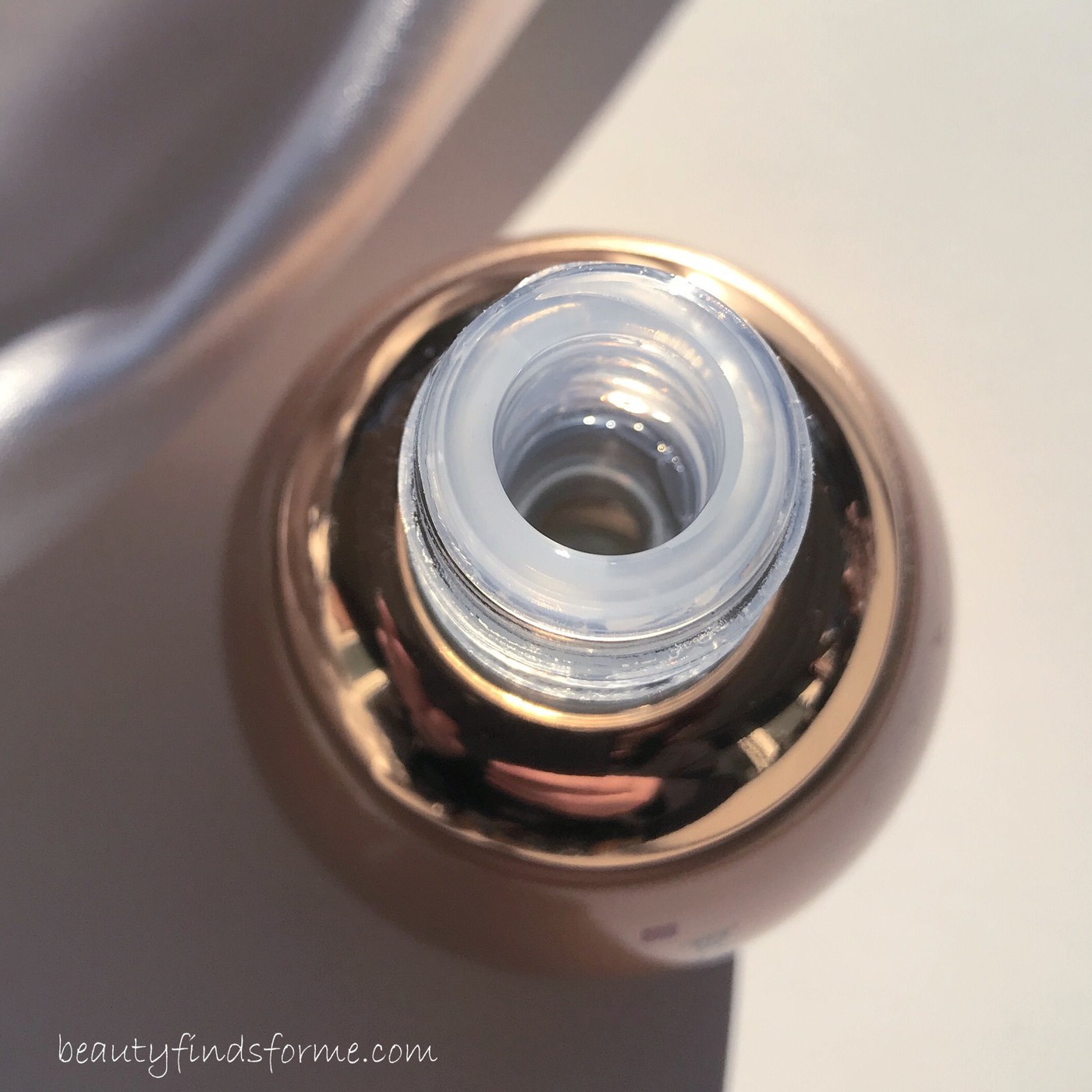 This will suck up the oil into the glass pipette and there is a plastic insert so that the oil doesn't drip all over the place. This is so beautiful and compact, and it nestles nicely in my hand.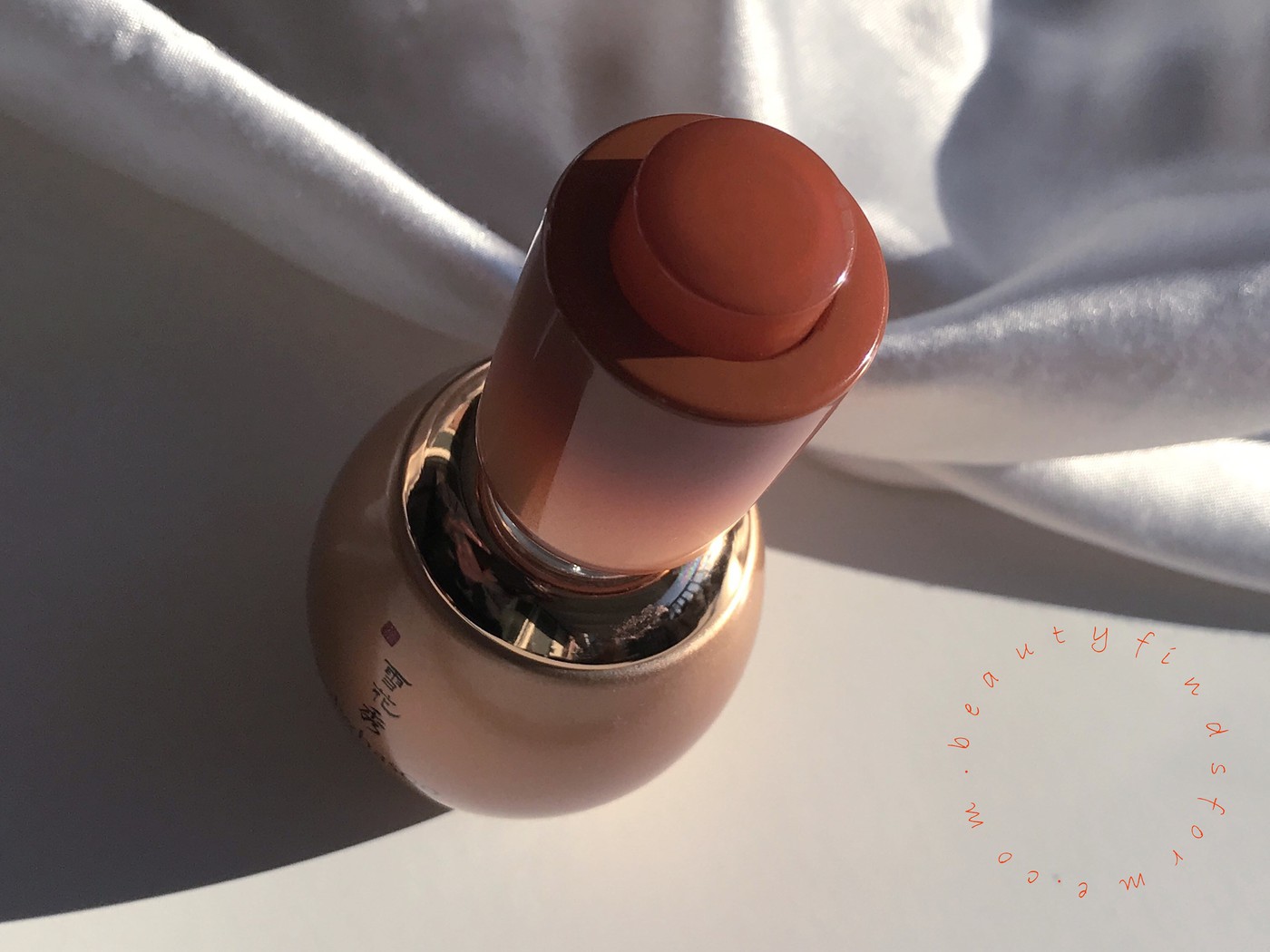 Before I get into the performance of this oil, there are a few more ingredients I want to talk about ~  Sunflower seed oil is a lightweight oil with a high concentration of vitamin E,  a powerful anti-oxidant.  It is known for its hydrating and moisturizing properties and it contains omaga-6 fatty acids.  It  has anti-inflammatory and antioxidant benefits, non-comedogenic  that absorbs well and doesn't clog pores.  It is a good, non-irritating  oil for all skin types.  Native to the southwestern USA and northern Mexico, jojoba oil is both a moisturizing and skin softening oil that is used quite a bit in skincare products.  Jojoba  oil penetrate your skin easily, aiding in your skin's increased flexibility and elasticity.  
Squalane penetrates and absorbs rapidly into your skin and has anti-oxidant properties, helping prevent UV damage and hyper-pigmentation age spots, helps cellular growth and is an anti-bacterial.  This is an excellent moisturizing ingredient.  This ingredient also helps extend the shelf life of other oils, so this product is very stable. Anti-aging, antioxidant camellia seed oil will  absorbs quickly into your skin,  resulting in radiant, glowing skin.
Antioxidant pentaerythrityl tetra-di-t-butyl hydroxyhydrocinnamate (Tinogard TT) is used to stabilize the product from oxidization and is a friendly and less controversial alternative to BHT.  I mention this because normally it is used in small amounts, less than .8%, so anything in the ingredients list after this is .8% or less.  This does have Korean pine seed, sesame seed  and apricot kernel oils, but they are in smaller amounts and after Tinogard TT, as well as the hanbang extracts.  The ingredients list looks like it has changed over the years, but the ingredients below are directly from the box this oil came in.
Ingredients: Caprylic/Capric Triglyceride, Helianthus Annuus (Sunflower) Seed Oil , Simmondsia Chinensis (Jojoba) Seed Oil , Panax Ginseng Seed Oil, Squalane, Camellia Japonica Seed Oil, Fragrance, Limonene, Pentaerythrityl Tetra-di-t-butyl Hydroxyhydrocinnamate , Pinus Koraiensis Seed Oil , Sesamum Indicum (Sesame) Seed Oil,  Linalool, Prunus Armeniaca (Apricot) Kernel Oil , Citronellol, Citral, Gernaniol, Benzyl Benzoate, Prunus Mume Seed Extract, Nelumbo Nucifera Seed Extract,  Paeonia Albiflora Root Extract, Lilium Tigrinum Flower/Leaf/Stem Extract, Rehmannia Glutinosa Root Extract , Polygonatum Officinale Rhizome/Root Extract cosDNA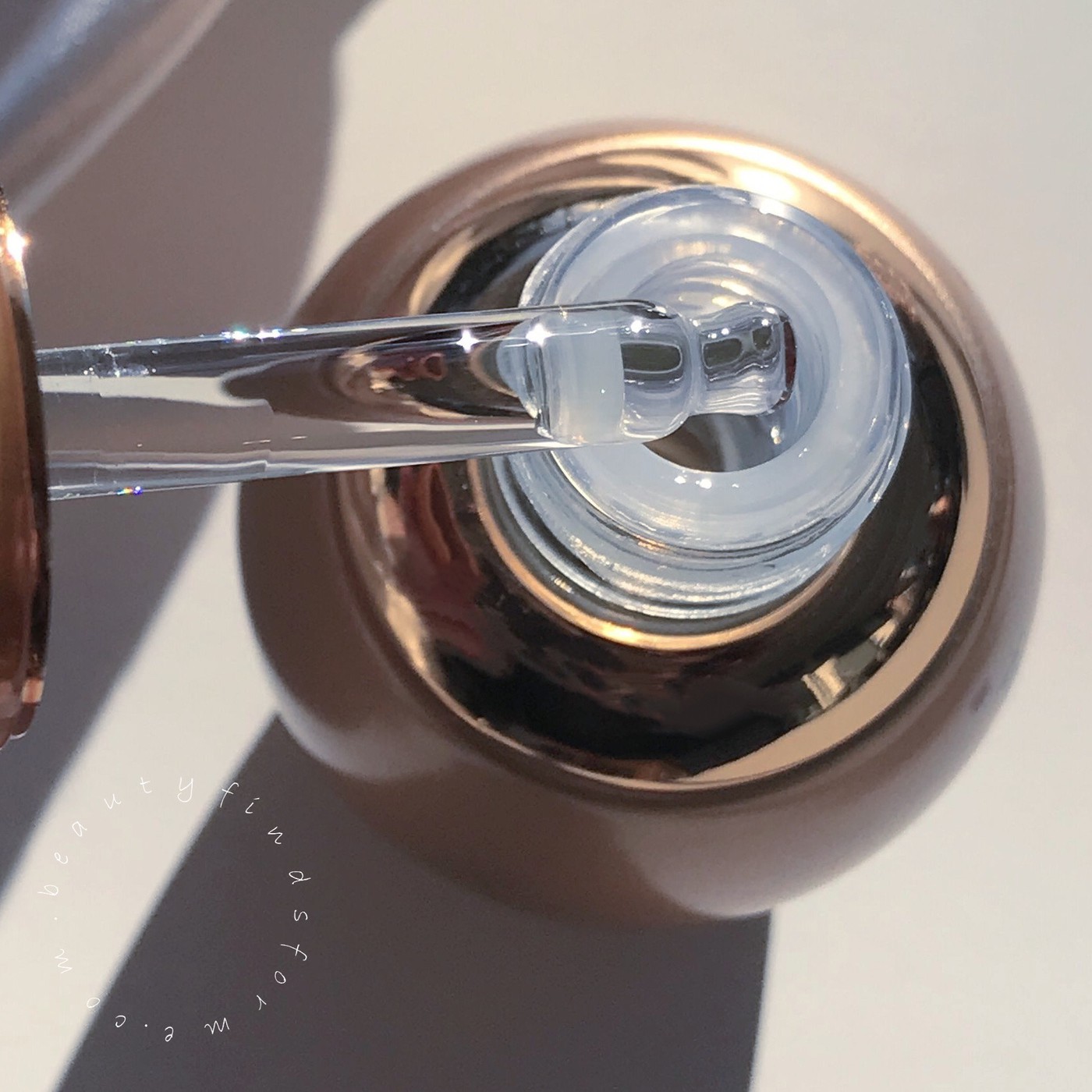 This oil has a nice light warm scent, with a hint of ginseng herbal goodness. The oil is neither watery nor heavy, it does run a little bit, yet rich and emollient.   It is a conundrum.  It is very moisturizing but absorbs quickly, so there is no greasy or oily film left on my skin. I can use this oil during the daytime, so long it is cold and dry outside.   It leaves my skin soft and helps with reducing the appearance of fine lines and wrinkles and the biggest plus ~ no breakouts! I always worry about that, as most oils are an acne trigger.    One thing I did notice is that when I apply this oil on, my face initially flushes red, but that faded after a minute or two.   

As I have oily skin, I have a method for wearing facial oils.  I will apply my toners first and then while my face is still damp, I place a few drops of oil in my hands and then press onto my face.  I find that the dampness from the toner helps the oil absorb better and not leave a greasy residue on my skin.  Also, keep in my mind, that I have dehydrated skin and I am using this during the colder months.    My night time routine is a bit different.  I apply all my skincare products on my face first except for the oil and sleeping pack.  I let everything dry down, then add some of this oil, let that dry down and then apply my sleeping pack over it all.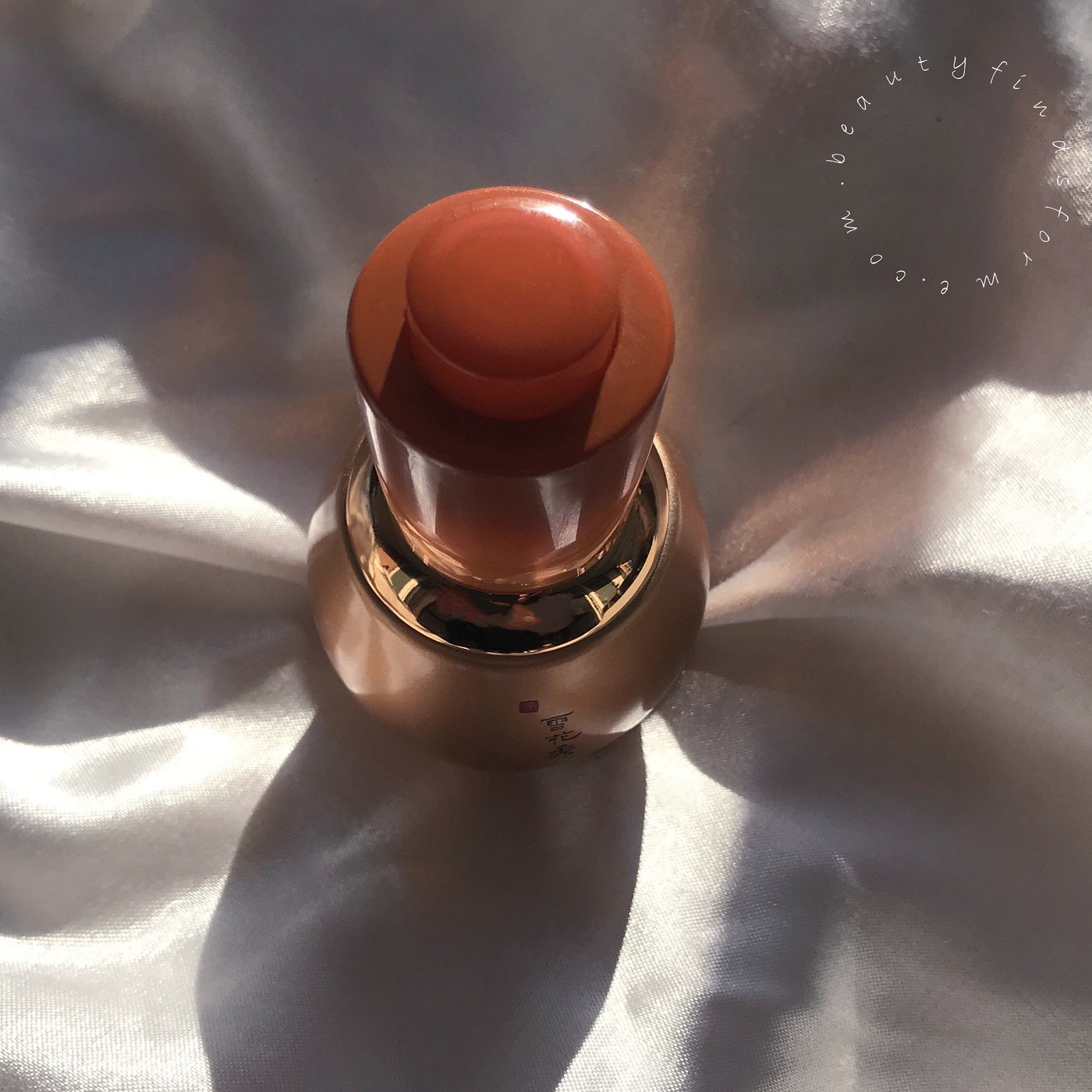 I normally do not wear oils during the day, but as it is winter time and my skin is a bit flaky due to my tretinoin treatment, I do use this during the day as well as nighttime.  It really has helped with keeping my skin moisturized and reducing the flaky bits of skin, while not adding additional oiliness to my skin, clogging my pores or causing breakouts.  This is a lovely oil for the winter months and also as a night time oil year round.
Final Thoughts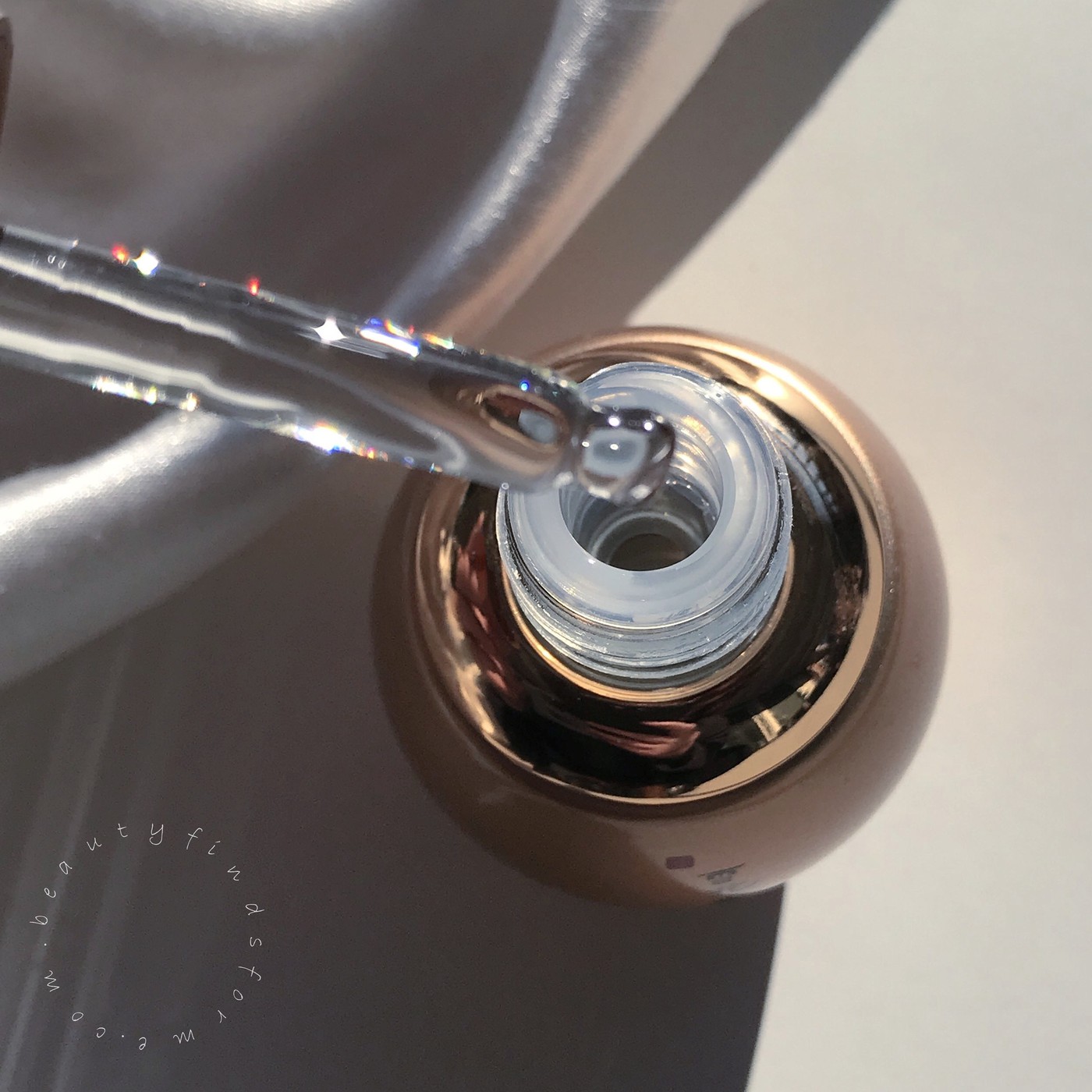 Once again, I am impressed by this oil.  It is a bit richer than I normally would use, but because it is formulated so beautifully that it wasn't sticky or greasy on my skin and it didn't cause breakouts or clogged pores, I enjoyed it quite a bit.  I like using it best at night time, but I found that when my skin is going thru tret face, I liked it just as much as a daytime moisturizer.  I ain't gonna lie, it's expensive ~ thankfully, a bottle this size for my skin type will last quite a while, but if you have really dry skin, you might go through it quicker.  You can also find the mini's out on eBay too, if you wanted to save a bit of money initially to see if you like i first before forking over the big bucks on it.  This 20 mL bottle retails for $130.00 USD. For some reason, this oil is not available right now on Sulwhasoo USA under the Concentrated Ginseng product line (link), but it is available at Nordstroms (link) and Neiman Marcus (link) 
[ disclaimer: products received for review purposes and blog post contains affiliate links ]