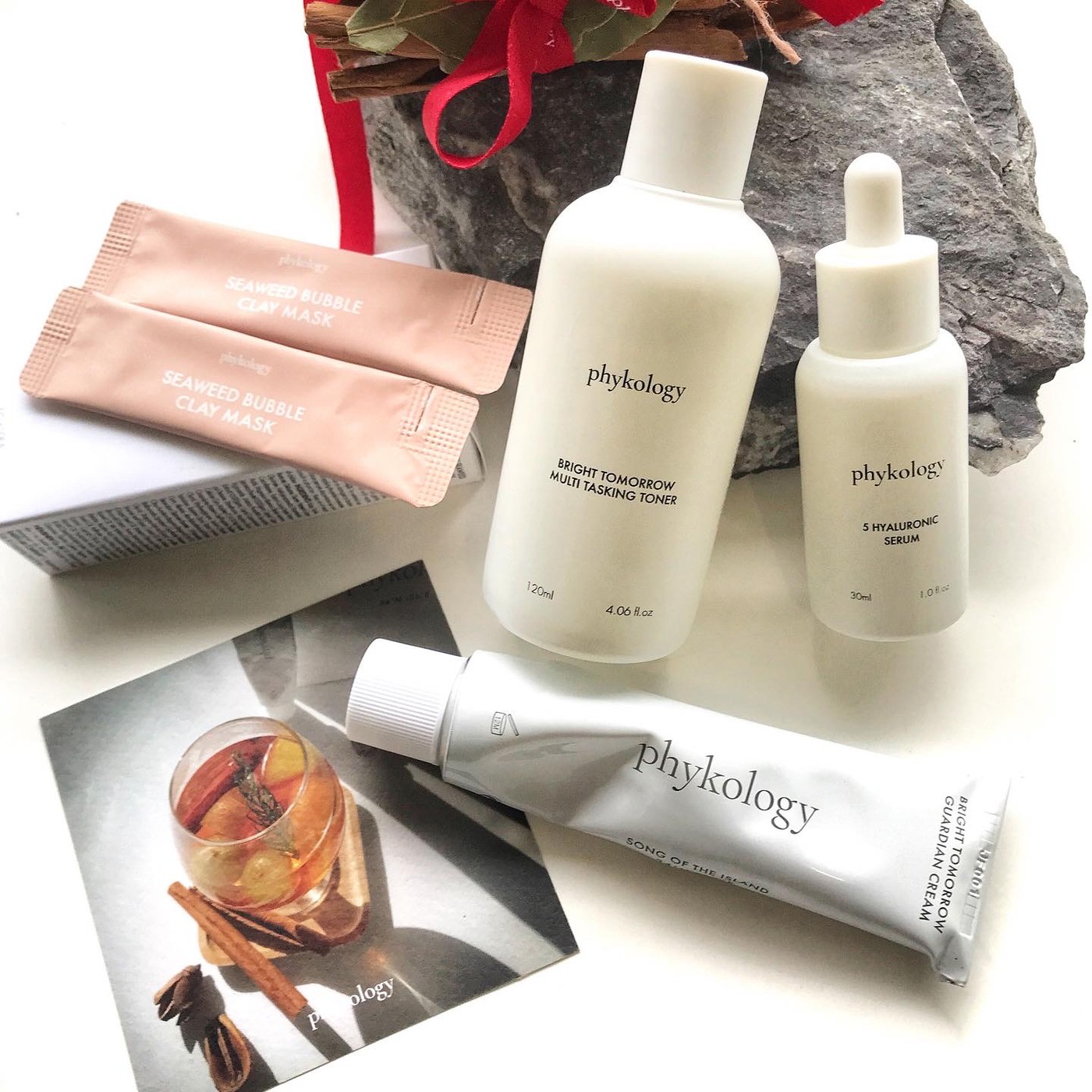 Bemused Korea, a online K-Beauty store which specializes in indie and new innovative brands, sent me Phykology line to test out and review. Phykology is a vegan Korean skincare brand that's dedicated to nourishing the skin with the power of naturally fermented seaweed from Wando Island, Korea.  Song of The Island – 34°N 126°E  is printed on their products and that is the location of Wando Island, which is at the southern tip of South Korea.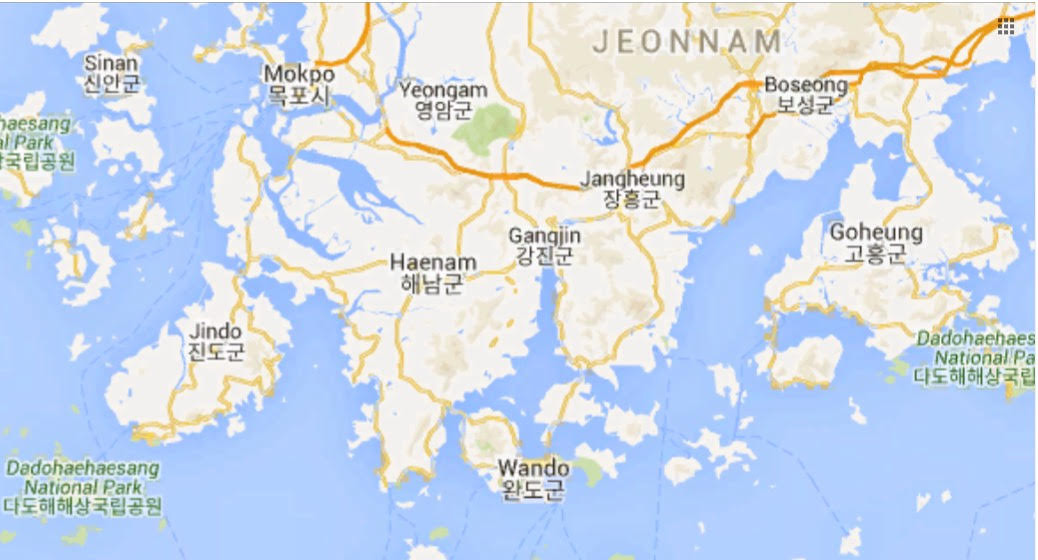 Skin Type/Concerns: Oily, blemish prone, pores, aging skin with fine lines/wrinkles and hyper-pigmentation ~ sun damage and PIH
All reviews are my own honest opinion and  I never have been asked to write copy for a brand.  This blog post might contain promo codes, affiliate and referral links, which using my links will help generate a small commission that helps support my blog at no extra cost to you.
Key Ingredient
Steve Lonhart / NOAA MBNMS, Public domain, via Wikimedia Commons
Using naturally bio-fermented undaria pinnatifida or wakame seaweed, harvested off the island of Wando, South Korea, this seaweed from the kelp family is known for its fantastic moisturizing benefits, as it contains fucoidan.  Fucoidan is a bioactive polysaccharide is even better than hyaluronic acid ~ it not only deeply hydrates the skin, but it is also an anti-inflammatory and antioxidant, rich in amino acids, trace elements and minerals.  The use of wakame has been known for over 10,000 years in Japan, according to archaeological sites.
Phykology is Vegan Society certified, PETA certified and does not contain any artificial scents or dyes, sulfates or phthalates.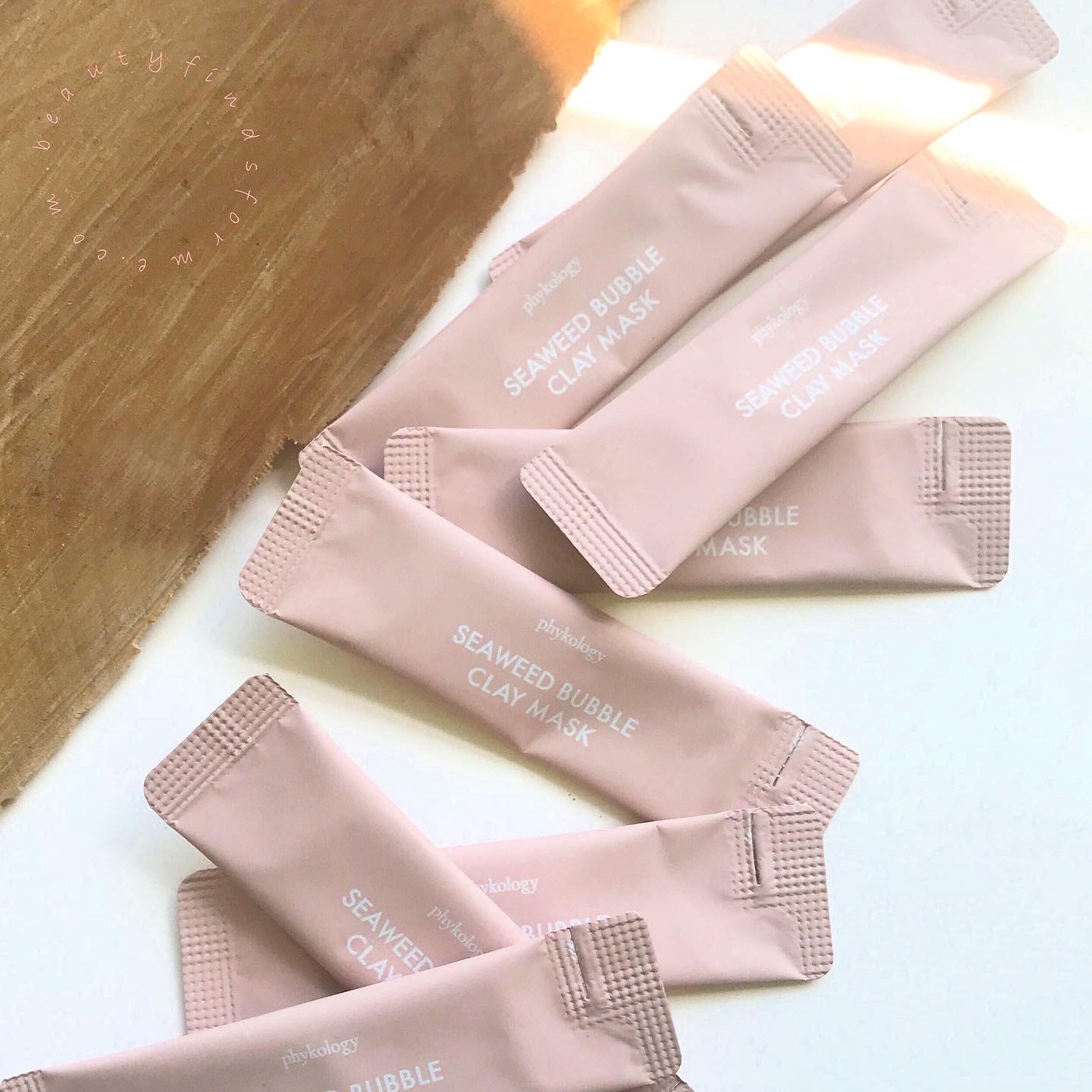 Seaweed Bubble Clay Mask contains kaolin to help remove dirt and debris, while absorbing excess oils helping to reduce shine. Kaolin is very good for oily and blemish-prone skin. It also has bentonite clay for smoothing, exfoliating, cleaning pores and improving overall skin tone.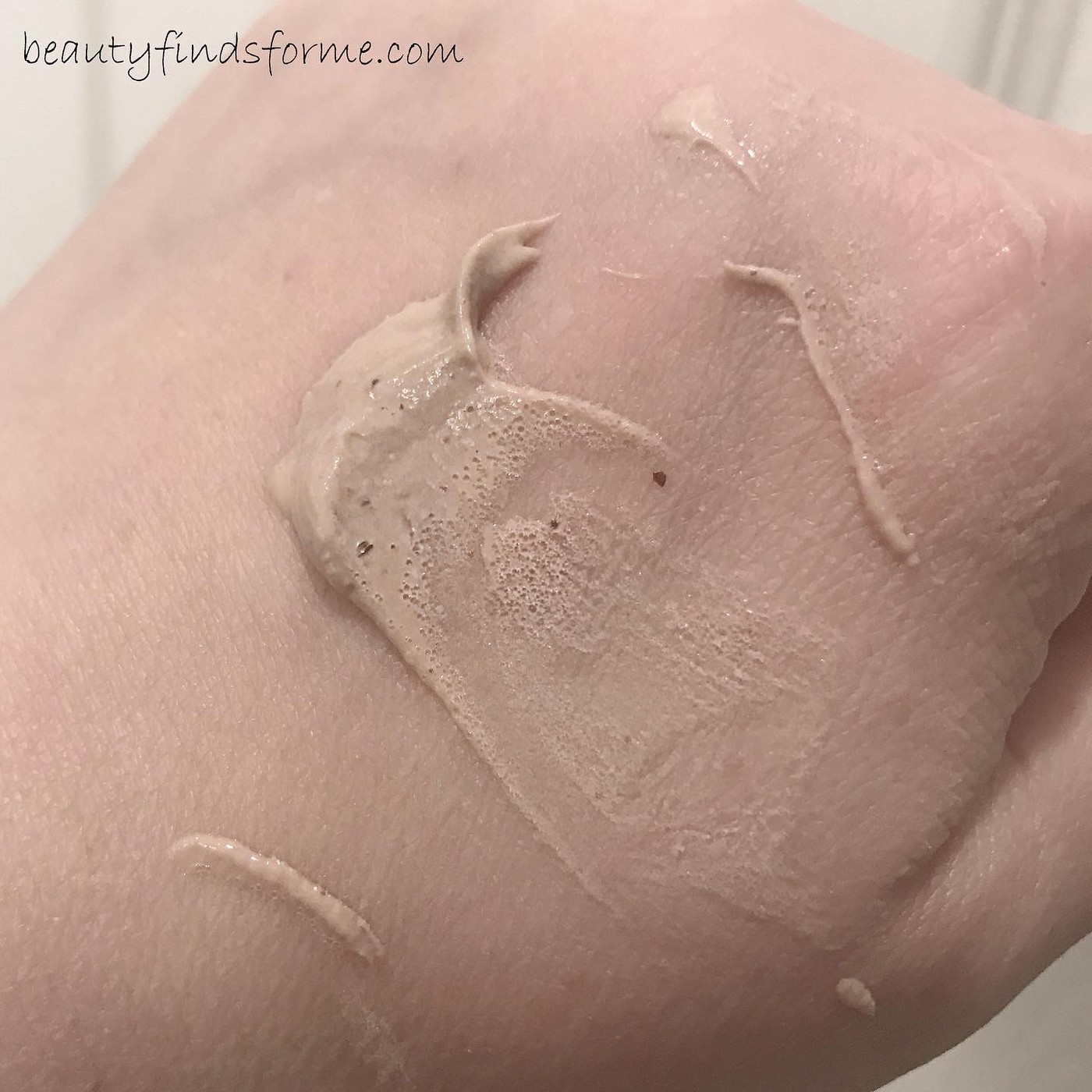 This has seaweed powder for physical exfoliation ~ both wakame (10,000ppm) and kombu (10,000ppm). Algae kombu (laminaria japonica) is a type of kelp and algae in general have  moisture binding properties so it hydrates and softens your skin. It also is rich in essential vitamins and minerals as well as amino acids and also has anti-inflammatory properties so your skin is smooth, less red and less swollen.  Vitamin C ascorbic acid   has brightening, antioxidant  benefits. Hydrating and skin moisturizing glycerin, allantoin, trehalose, betaine and hyaluronic acid, along with  lots of  skin nourishing oils ~ grape seed, apricot kernel,  macadamia  and argan  ~ will keep the skin from drying out.  This has a pH level of 7, which is actually not bad for a clay mask.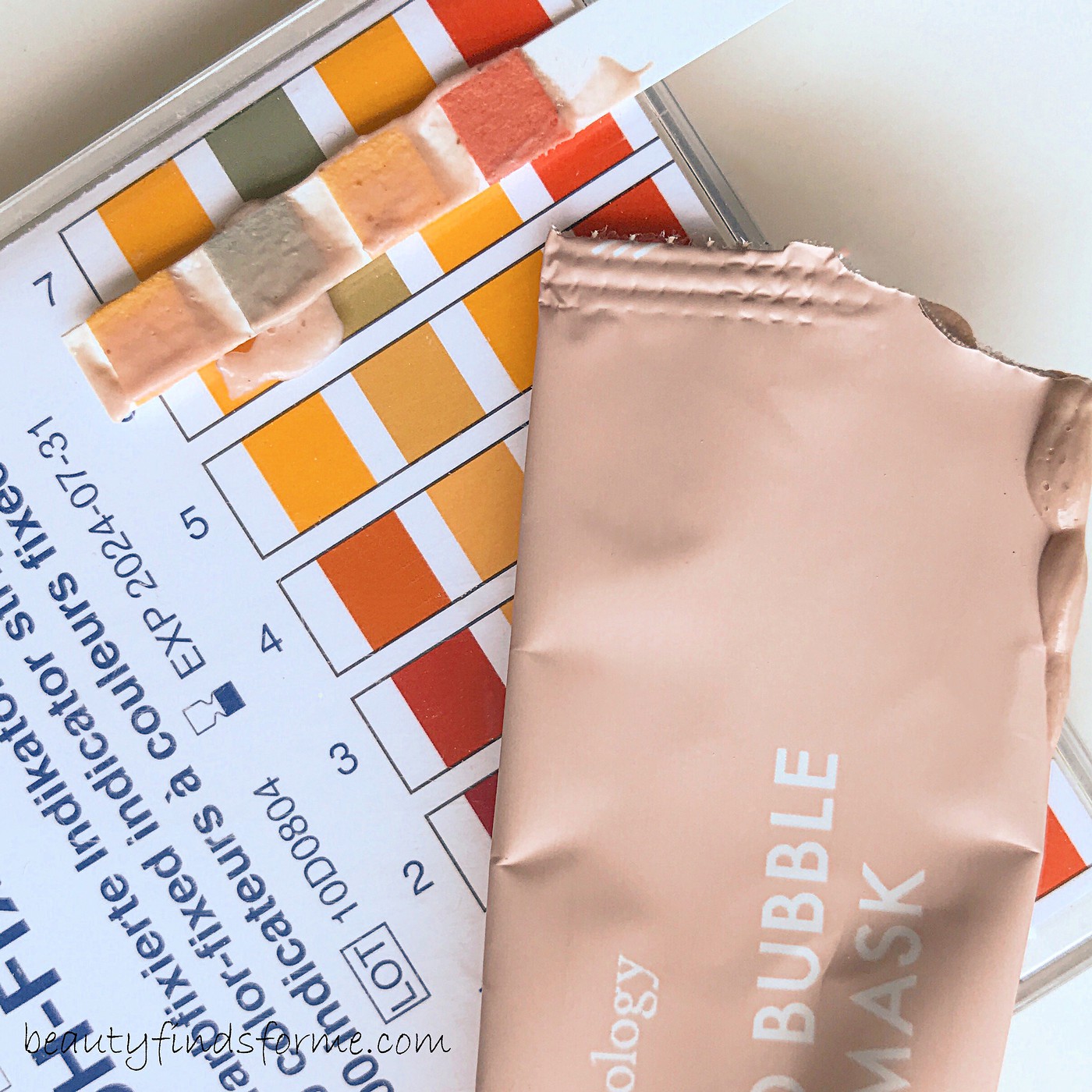 This product comes in these pre-measure sticks and you just have to squeeze out the clay ~ you can actually see the seaweed bits in it!   The self-foaming clay  is ultra gentle ~ unlike a lot of bubble masks which provides a thick layer of foam, this has a micro-bubbles ~ really hard to see them in the photo, but they are there ~ once this mask is exposed to air, it will start to bubble up without any need of water.  The color of this mask is practically my skin tone, so you can't really see it very well, but I am wearing it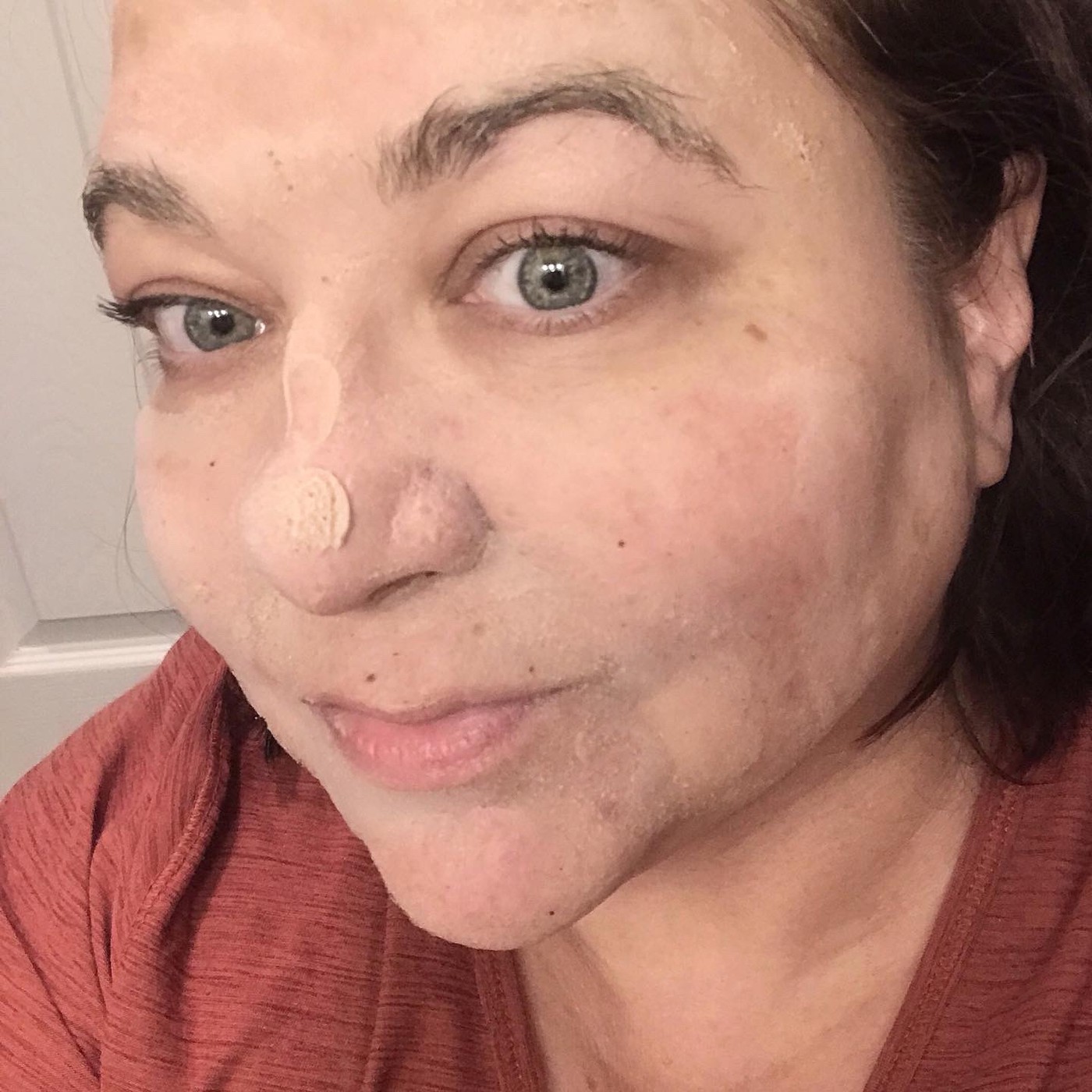 I just rinse it off in the shower ~ I do most of my clay masks in the morning before my shower, as it makes clean-up easier.  This mask didn't not dry out my skin & I didn't feel like I got foam up my nose like I do with other bubble masks. I like how gentle this is, as it helps to clean out my pores but doesn't strip my skin.  My only complaint is the packaging. I would have liked to have had this in a pump applicator instead of individual packets.
Ingredients: Water, Kaolin, Bentonite, Disiloxane, Glycerin, Potassium Cocoyl Glycinate, Methylpropanediol, Propanediol, Coco-Betaine, Sodium Cocoyl Apple Amino Acids, Magnesium Aluminum Silicate, Laminaria Japonica Powder(10,000ppm), Caprylic/Capric Triglyceride, Undaria Pinnatifida Sporophyll Extract(10,000ppm), Capryl/Capramidopropyl Betaine, Dimethicone, Hexylene Glycol, Cellulose Gum, Acrylates/C10-30 Alkyl Acrylate Crosspolymer, Potassium Cetyl Phosphate, Decylene Glycol, Ethylhexylglycerin, Sodium Chloride, Trehalose, Butylene Glycol, Totarol, Xanthan Gum, Allantoin, Aloe Barbadensis Leaf Extract, Tetrasodium Glutamate Diacetate, 1,2-Hexanediol, Citrus Aurantium Bergamia (Bergamot) Fruit Oil, Bioflavonoids, Dipotassium Glycyrrhizate, Pentylene Glycol, Diospyros Kaki Leaf Extract, Camellia Sinensis Leaf Extract, Canola Oil, Vitis Vinifera (Grape) Seed Oil, Brassica Oleracea Italica (Broccoli) Extract, Prunus Armeniaca (Apricot) Kernel Oil, Vitis Vinifera (Grape) Seed Extract, Betaine, Ascorbic Acid, Macadamia Integrifolia Seed Oil, Raffinose, Pyrus Malus (Apple) Fruit Extract, Caprylyl Glycol, Argania Spinosa Kernel Oil, Hyaluronic Acid, Prunus Serotina (Wild Cherry) Fruit Extract, Lysine, Inositol, Histidine, Glutamine, Glycine, Cysteine, Arginine cosDNA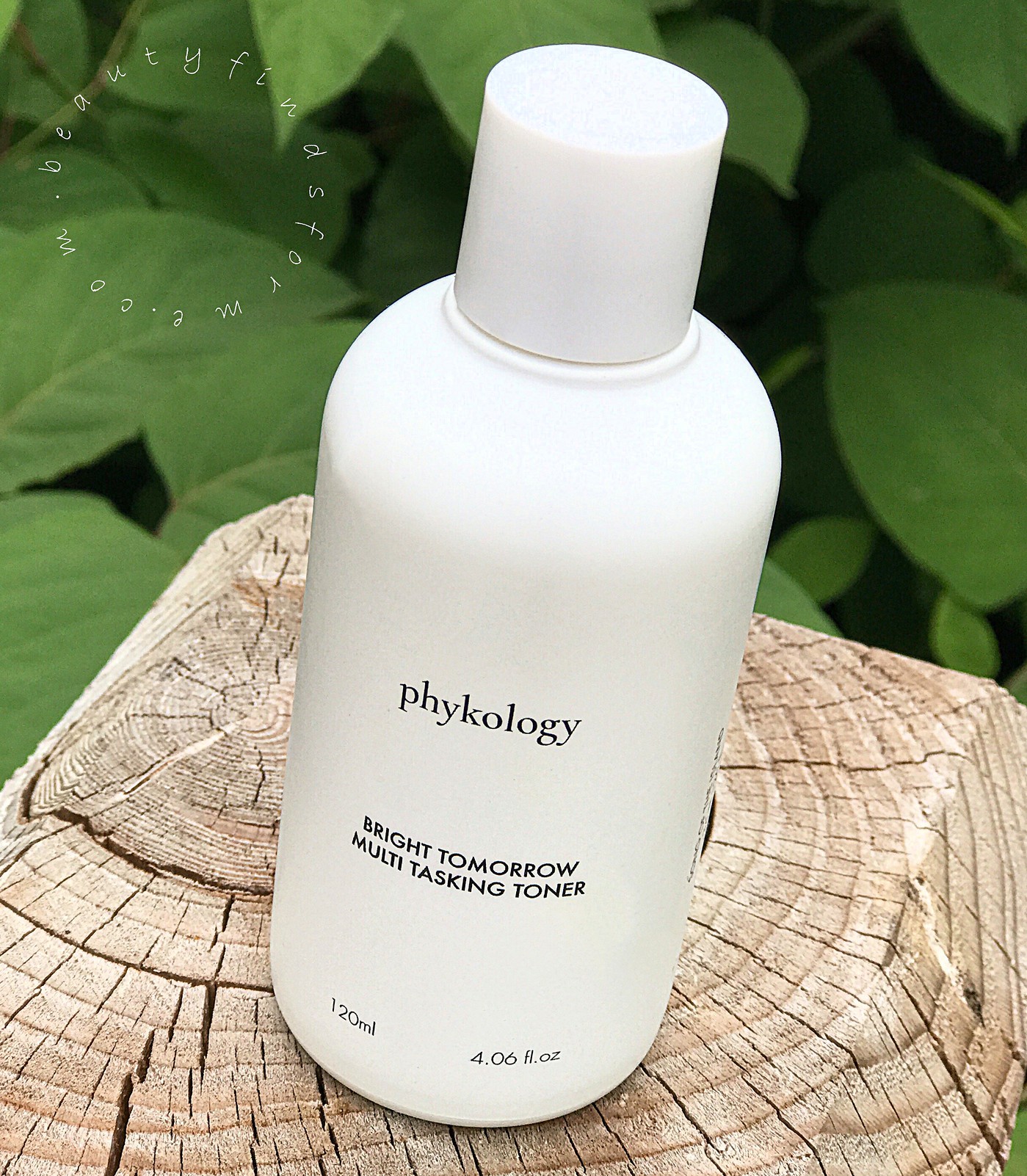 Bright Tomorrow Multi Tasking Toner is one of my favorites of this line.  This is a nice thicker-than-water toner in a beautiful glass bottle.  It is quite heavy!  Containing 88% of  wakame, as its very first ingredient, you know this is going to be hydrating. Antioxidant niacinamide acts as an anti-inflammatory, improves your skin elasticity, provides pore care, enhances the skin barrier function.  Last but not least, it helps to even out skin tone and reduce post-inflammatory hyper-pigmentation.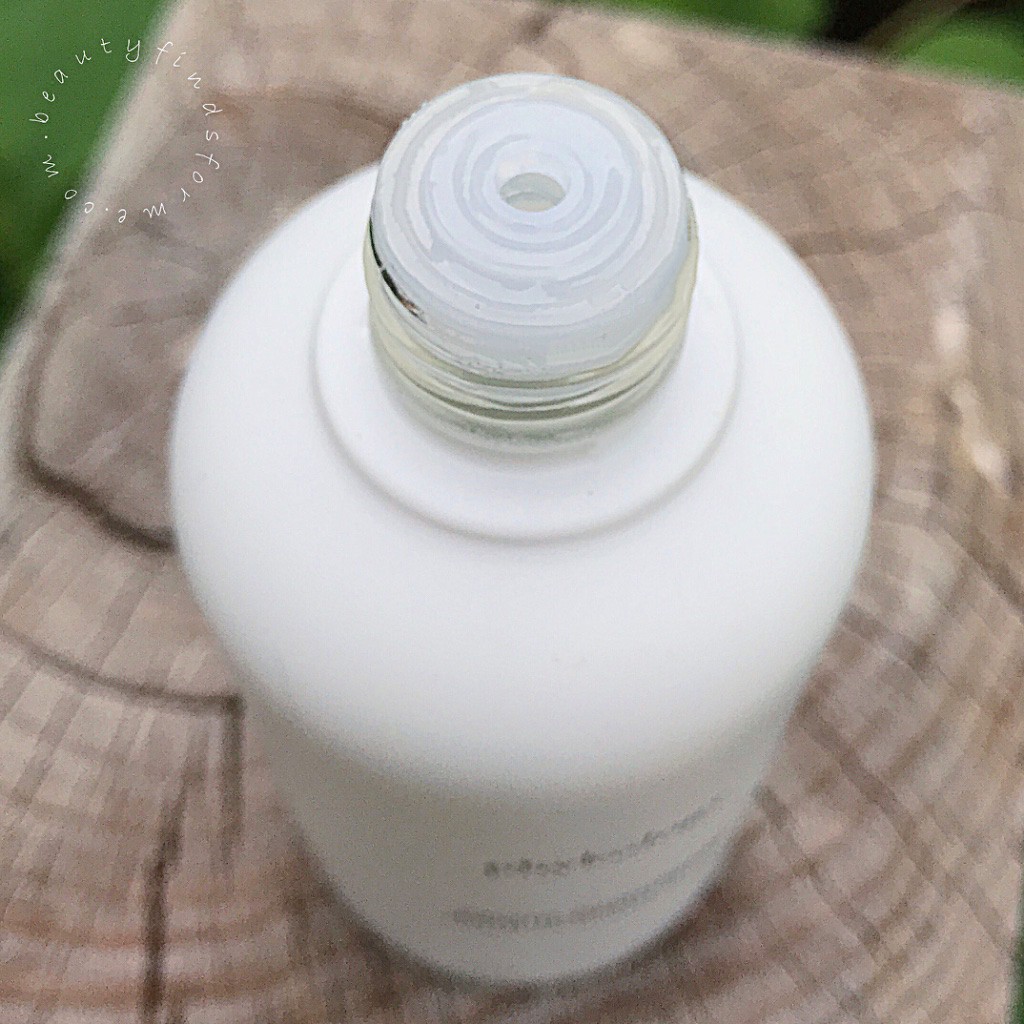 Yeast derived adenosine provides anti-wrinkle and anti-inflammatory benefits.  This also has repairing and calming centella, soothing chamomile and anti-septic rosemary ~ in fact,  the last two ingredients are part of the 3-Calming Complex, which includes portulaca, rosemary and chamomile extracts, providing soothing, healing relief to your skin.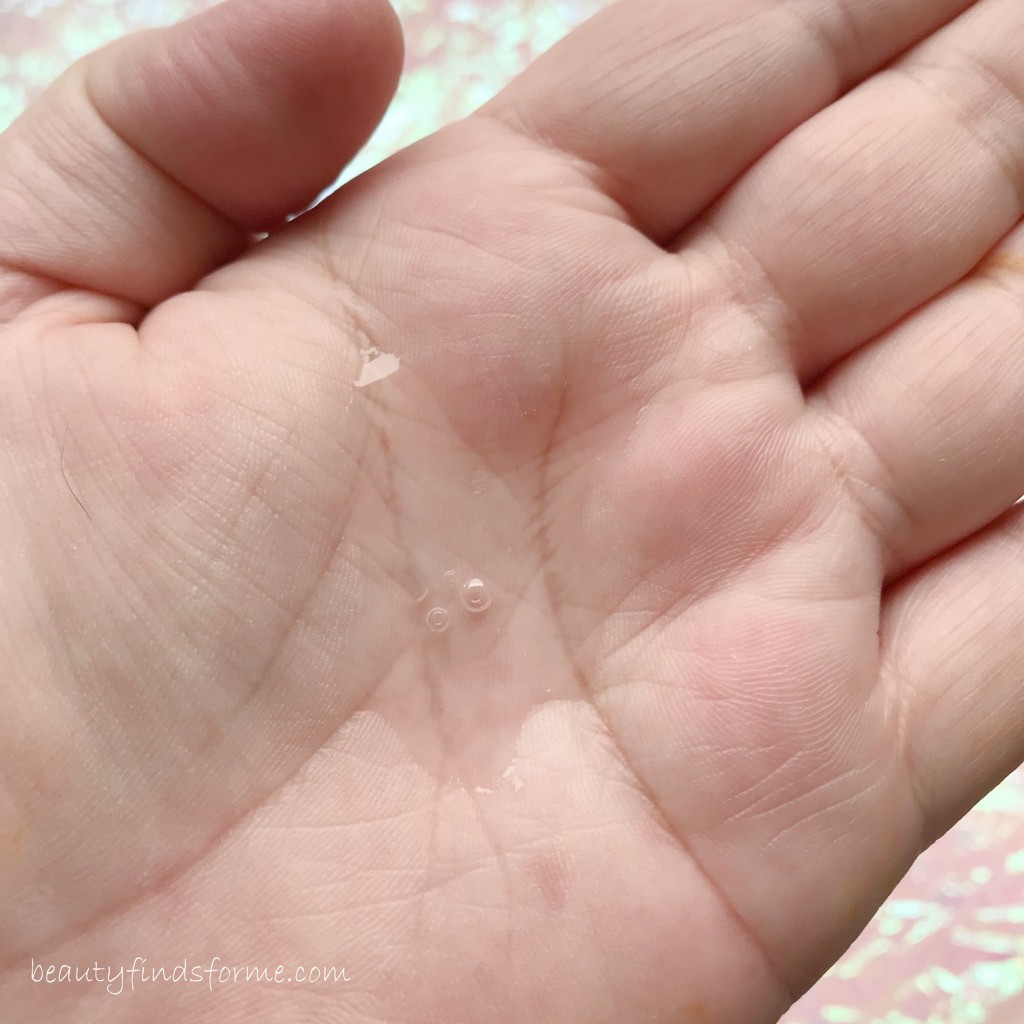 This is a toner + essence product is supposed to help with hydration, overall skin brightness and skin elasticity.  I haven't noticed any skin brightening with this toner, but I can say that it does provide a nice support with my skin, helping to tone it up a bit, as it hydrates like crazy ~ the more my skin is hydrated, the more it looks firmer.  It has a viscous, thicker-than-water texture to it, no scent, absorbs quickly without any sticky residue or tackiness.   This has a mildly acidic, skin friendly pH level of a 5.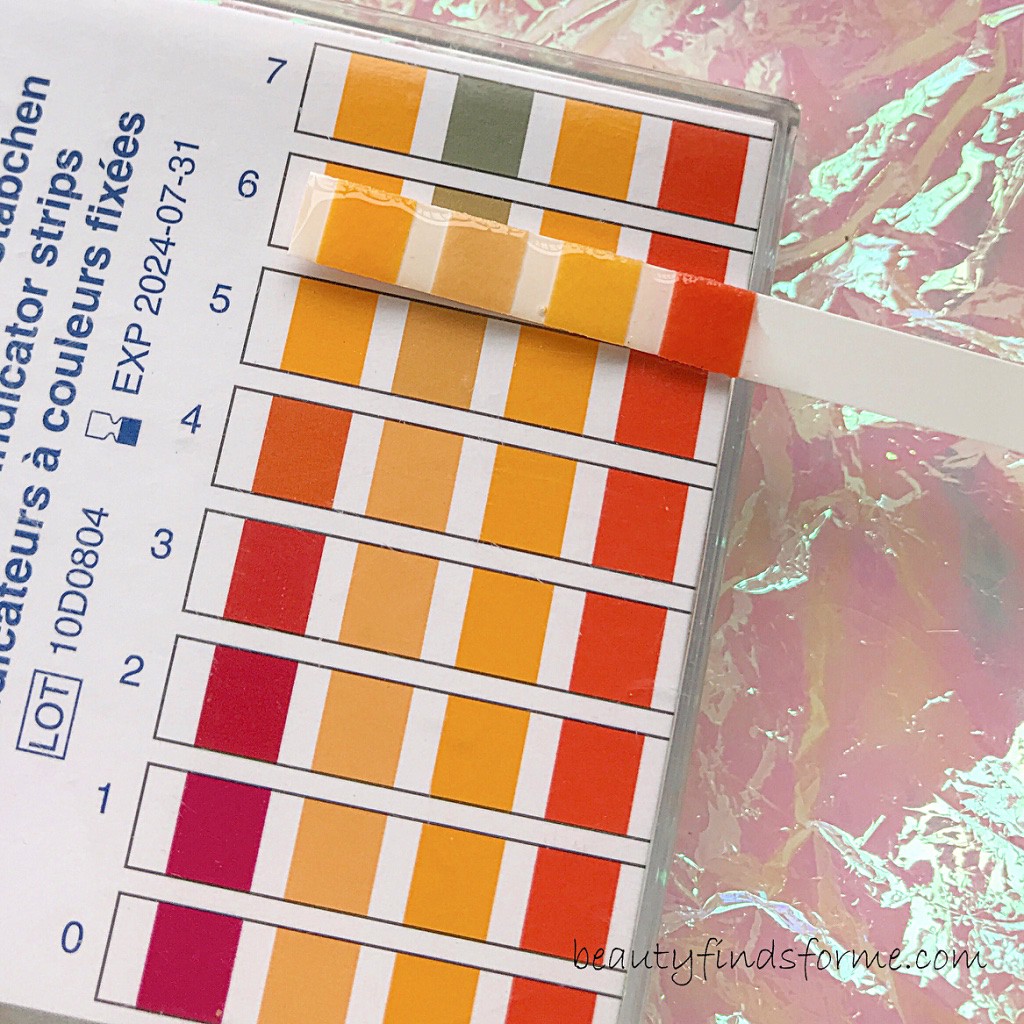 Ingredients: Undaria Pinnatifida Extract(88%), Propanediol, Glycerin, Niacinamide, Raffinose, Centella Asiatica Extract, Portulaca Oleracea Extract, Rosmarinus Officinalis (Rosemary) Leaf Extract, Chamomilla Recutita (Matricaria) Flower Extract, Xanthan Gum, Polyglyceryl-10 Laurate, Adenosine, Carbomer, Tromethamine, 1,2-Hexanediol, Ethylhexylglycerin cosDNA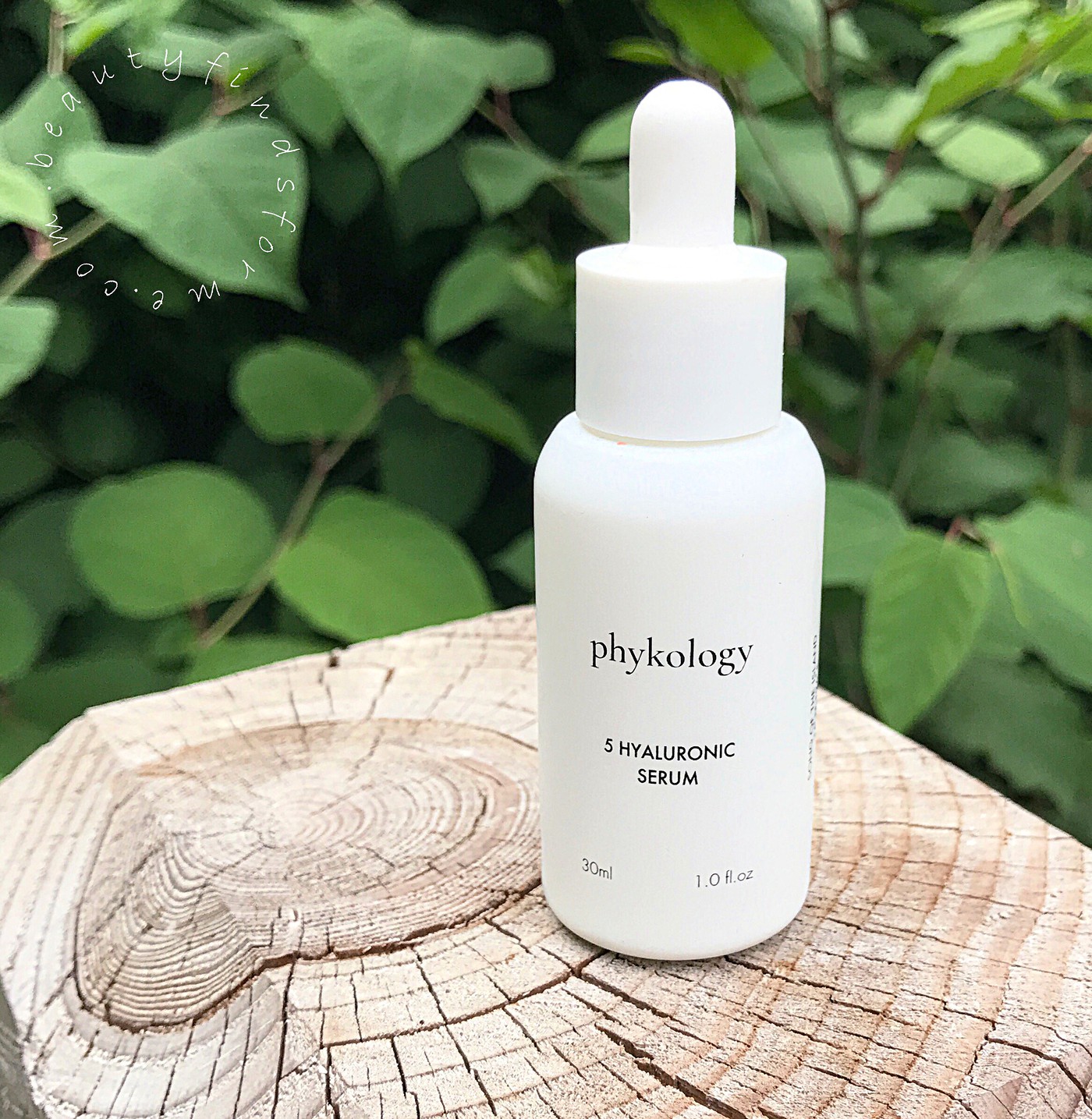 5 Hyaluronic Serum is my favorite of the quartet from Phykology.  This is so moisturizing, so skin plumping.  It contains five different types of hyaluronic acids (sodium hyaluronate, hydrolyzed sodium hyaluronate, sodium hyaluronate crosspolymer, hydrolyzed hyaluronic acid, hyaluronic acid), with different molecular weights ~ a low molecular weight HA means that it will penetrate into the skin, going deeper to hydrate within. A higher molecular weight hyaluronic acid means that it cannot penetrate the skin, so it sits on top of the skin, hydrating, plumping up & keeping the top layers moisturized.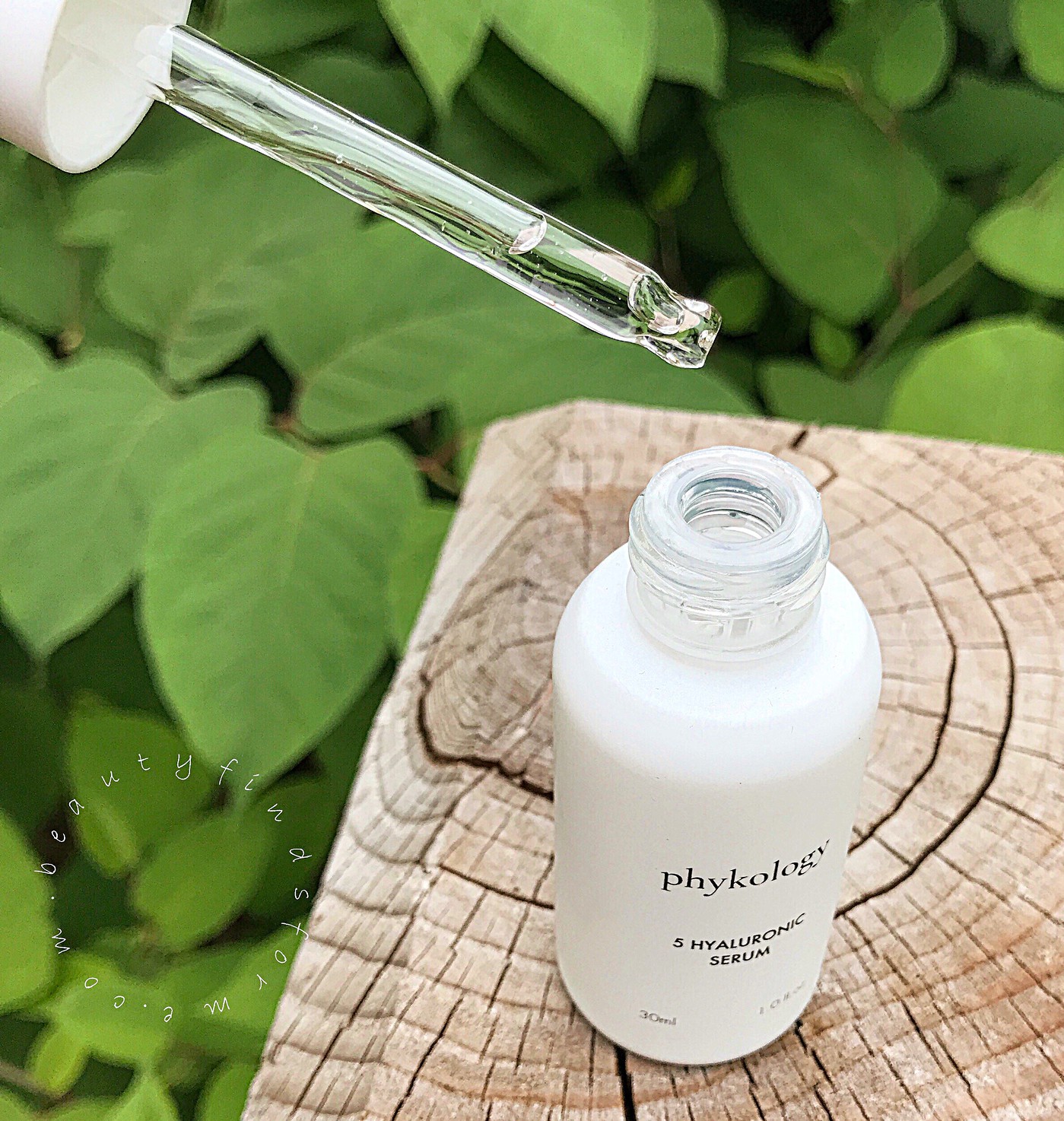 This also has 86% of fermented wakame along with hydrating glycerin.  Anti-inflammatory panthenol  helps cellular renewal and is an effective moisturizer. It is derived from plants and this ingredient comes from vitamin B5. Panthenol is a natural humectant, which retains moisture and hydrates the skin. It also is a good lubricant on the skin, making skin look soft and smooth. Niacinamide is a powerful antioxidant that helps even out skin tone, reduce post-inflammatory hyper-pigmentation while acting as an anti-inflammatory, enhancing your skin barrier function and improving skin elasticity.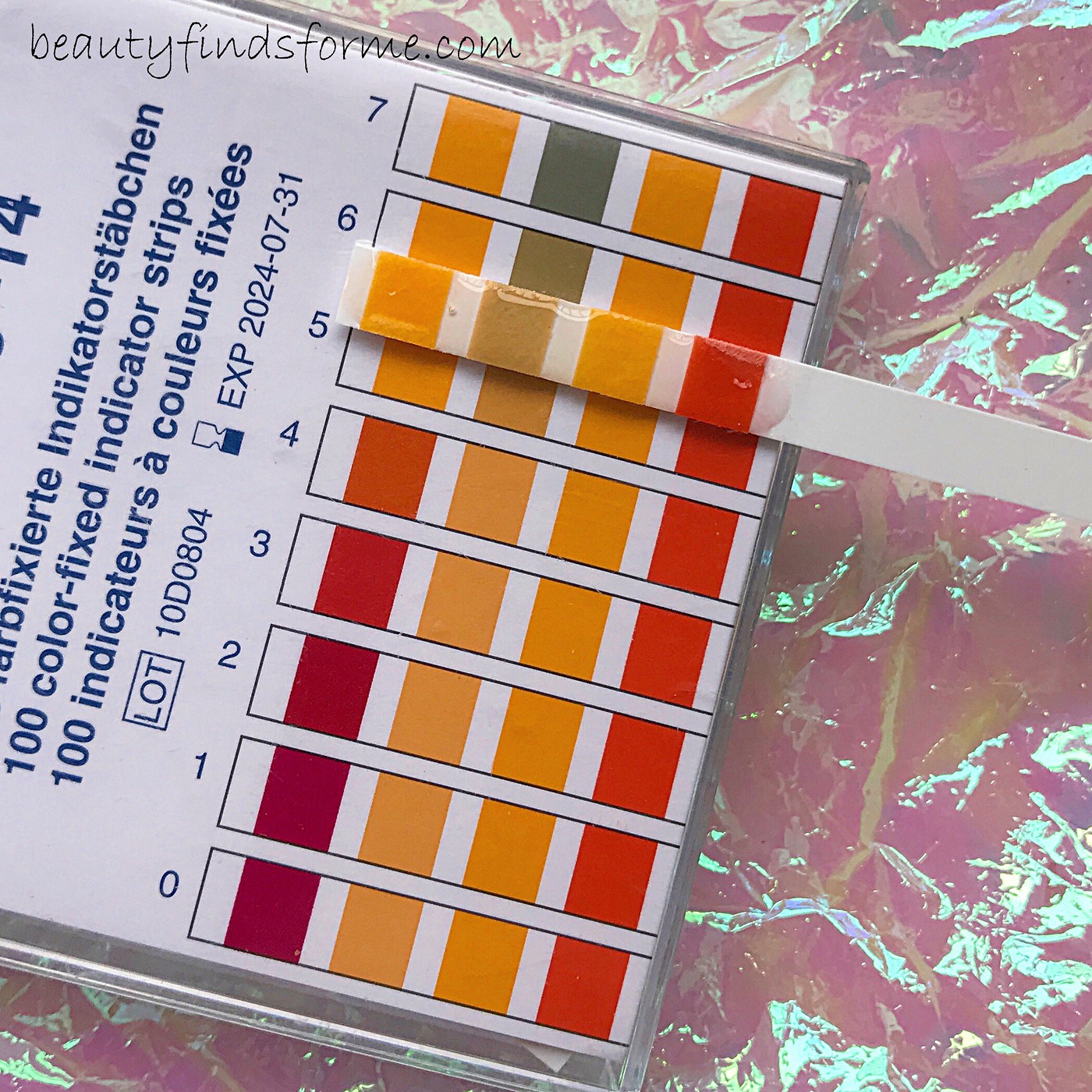 This is also in a glass bottle with a eye dropper applicator ~ this has no fragrance and its texture is so wonderful ~ it is more of a jelly than a liquid.   It is also mildly acidic with a pH level of 5.   This is so lovely ~ it has no sticky or greasy residue and it REALLY plumps up my skin.  In fact, if I just layer this a few times on my skin, it is more than enough to moisture my skin and I don't need to apply a lotion.  It is THAT hydrating.  However, I do have oily skin and it is a hot and humid summer, so if you have dry skin or live in a drier climate, you will need to top it off with a moisturizer.  

Ingredients: Undaria Pinnatifida Extract(86%), Glycerin, Methylpropanediol, 1,2-Hexanediol, Niacinamide, Sodium Hyaluronate, Portulaca Oleracea Extract, Panthenol, Disodium EDTA, Adenosine, Hydrolyzed Sodium Hyaluronate, Water, Sodium Hyaluronate Crosspolymer, Hydrolyzed Hyaluronic Acid, Hyaluronic Acid, Ethylhexylglycerin, Pentylene Glycol cosDNA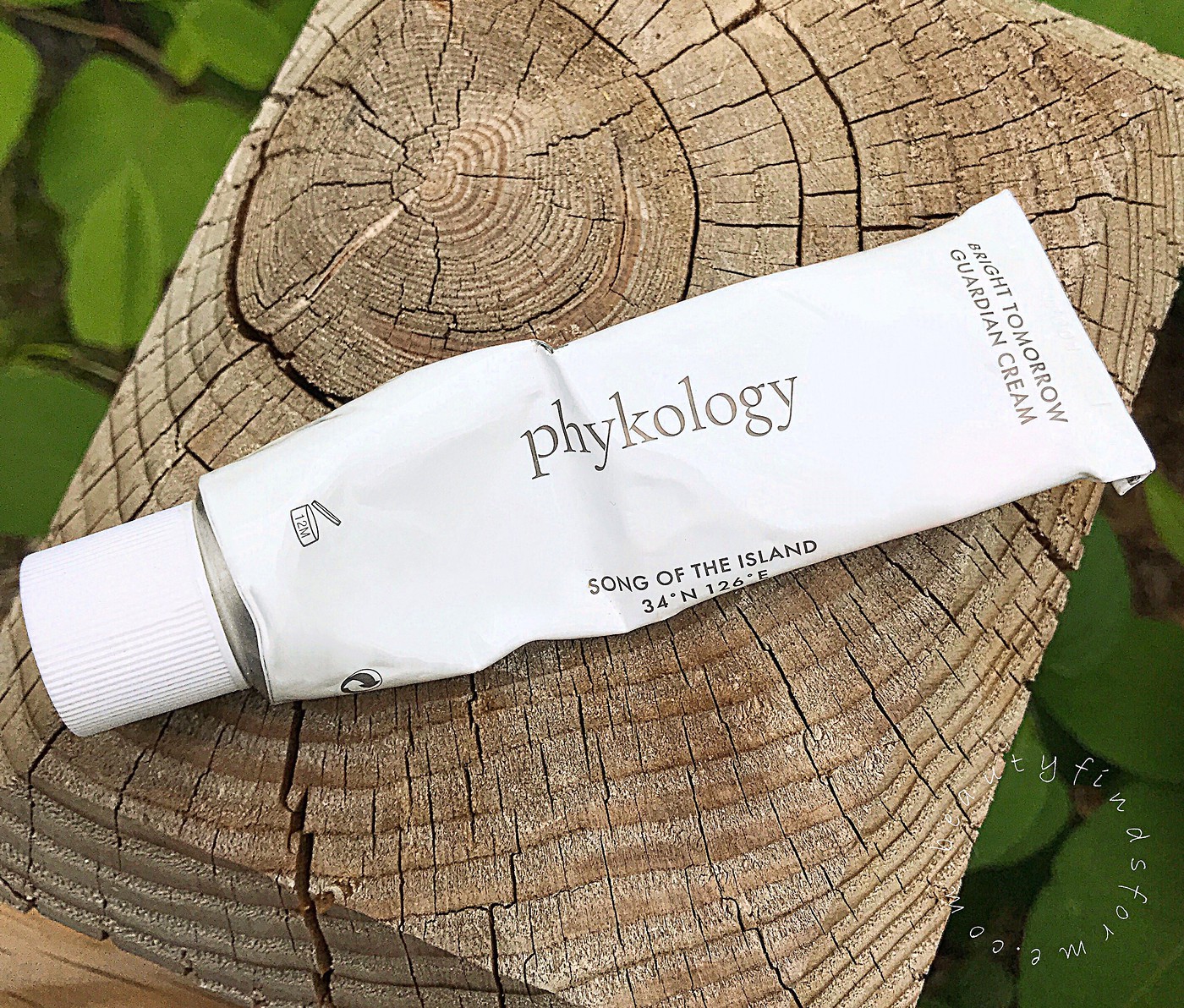 Bright Tomorrow Guardian Cream is a moisturizer that normal to dry skin folks will love!  I have oily skin, so I do like this, but only for cold weather nights as it is very rich. Containing 62% of that fermented seaweed, this also  has 40,000ppm of phytosqualene, which  is a natural compound found in our own skin and prevents transepidermal water loss (TEWL), while keeping our skin soft, smooth and supple.  Ceramides are lipids (fats) which are important in helping to repair and protect your moisture barrier. They will keep your skin hydrated and plump as they retain water. Ceramides are found naturally in your body and you lose the ability to produce as you age, so adding them to skin care products helps with anti-aging.  20,000ppm of meadowfoam seed oil has  excellent anti-oxidant and skin softening properties and benefits. It has rich texture that helps with your skin's barrier and locks in your skin's moisture, preventing dryness.
This also has centella asiatica, a soothing and repairing skin care ingredient as it is rich in saponins and is an anti-inflammatory, calming your skin and aid in wound healing. It is rich in amino acids as well as essential fatty acids, beta carotene and other phytochemicals, which help with wound healing and stimulating new skin cell growth.  It not only just helps with healing, it helps reduce blemishes and skin rashes as it has anti-bacterial properties. 
Beta glucan is a fantastic ingredient ~ It helps stimulate the production of collagen, speeds up wound healing, soothes and calms skin due to its anti-irritant and strong anti-inflammatory properties, moisturizes, locks in natural moisture, anti-aging and anti-wrinkle due to its anti-oxidant properties and also helps repair your moisture barrier.  This cream does not contain any silicone or silicone derivatives.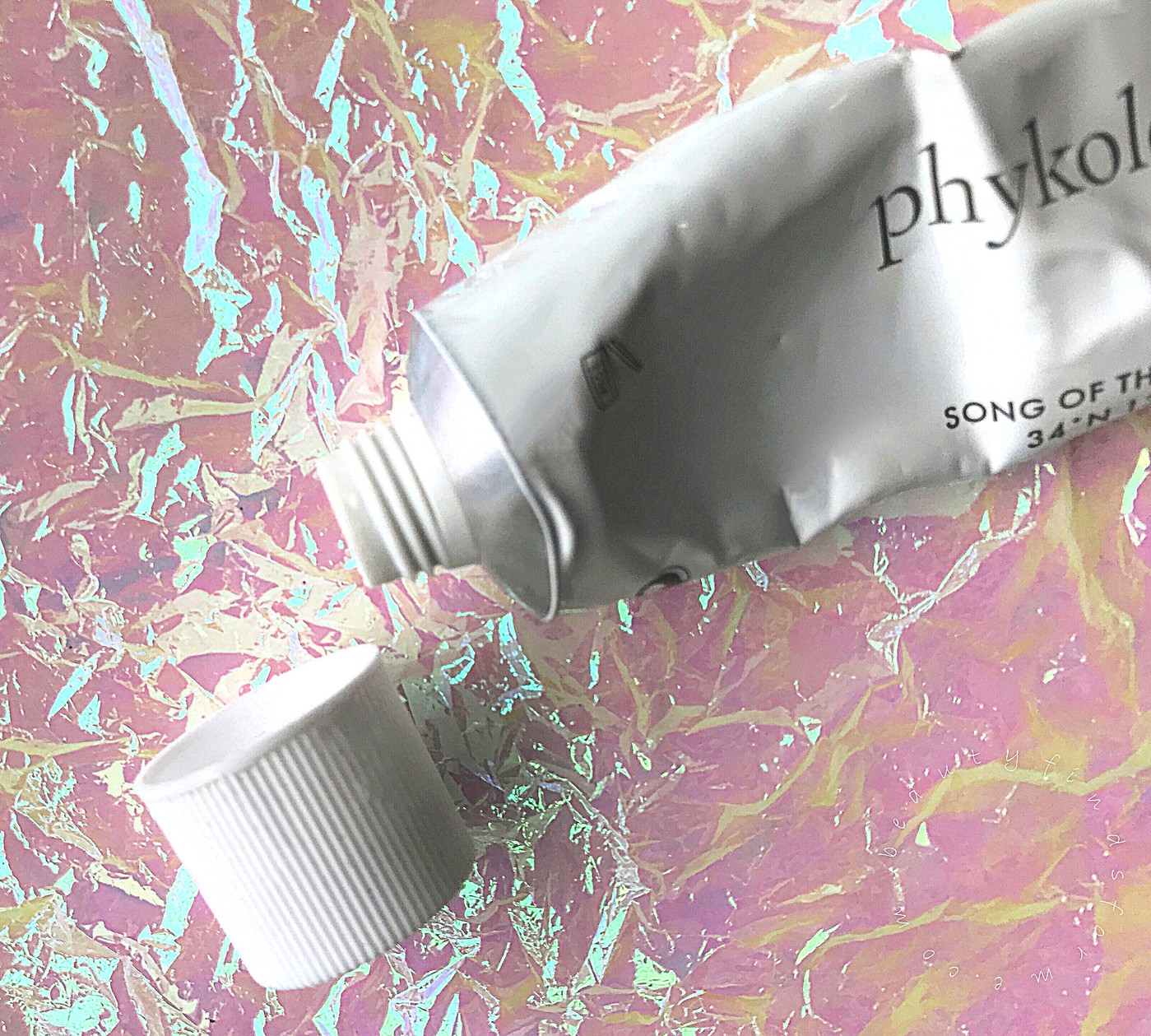 This comes  in a metal tube and the cream is very white, with a medium weight and very creamy texture.  It is easy to spread on my skin. This is not a thick cream, but it is very moisturizing and doesn't leave a greasy residue.  Since I have oily skin, I find that I use this at nighttime as it is very rich on my skin ~ in the morning, my skin is baby soft and smooth.  This is very lovely nourishing cream, that helps soften and smooth skin, while relieving any irritations and helps repair my skin barrier. 

Ingredients: Undaria Pinnatifida Extract (62%) Propanediol, Dicaprylyl Carbonate, Phytosqualane, Coco-Caprylate/Caprate, Limnanthes Alba (meadowfoam) Seed Oil, Cetyl Alcohol, Phytosteryl/Behenyl/Octyldodecyl, Lauroyl Glutamate, Laminaria Japonica Extract, Eclipta Prostrata Leaf Extract, Centella Asiatica Extract, Ficus Carica (fig) Fruit Extract, Hydrogenated Lecithin, Sodium Hyaluronate, Behenyl Alcohol, Polyglyceryl-2 Stearate, Cetearyl Olivate, Sorbitan Olivate, Cetearyl Alcohol, Sodium Stearoyl Glutamate, Glyceryl Stearate, Stearyl Alcohol, Glyceryl Stearate SE, Acrylates/C10-30 Alkyl Acrylate Crosspolymer, Arginine, Ammonium Acryloyldimethyltaurate/VP Copolymer, Hydrogenated Olive Oil Unsaponifiables, Cholesterol, Xanthan Gum, Fructooligosaccharides, Ceramide NP, Beta-Glucan, Trisodium EDTA,, Hydrolyzed Hyaluronic Acid, 1,2-Hexanediol, Ethylhexylglycerin cosDNA
Where to Purchase
Bemused Korea carries the Phykology line and you can use my referral link if this is your first purchase with them ~ you save $10.00 off your purchase (click here)   My favorites are the Toner and Serum and I think all skin types will enjoy those two items. 
Bemused Korea ships worldwide and offers free shipping for orders $65.00 USD and over. 
[ disclosure:  products received complementary for review purposes.  All opinions are my own ]