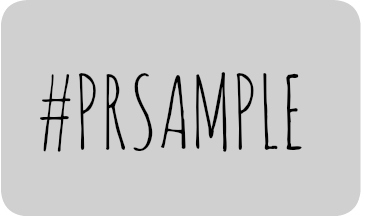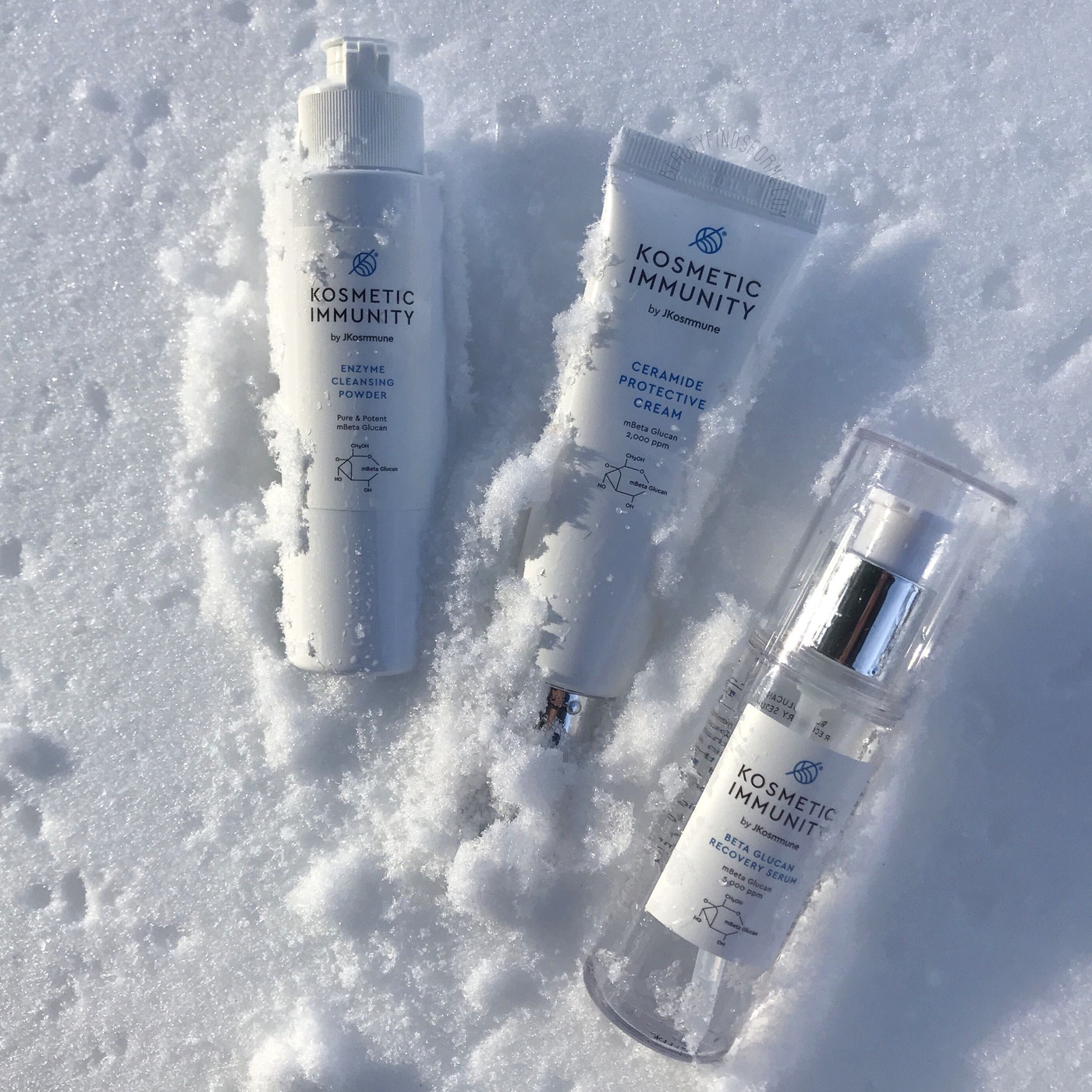 Over 3 years ago, I was introduced to a brand called  JKosmmune (jay-kawz-myoon) and really fell in love with their Beta-Glucan centric skincare.  They have gone thru a name change since then ~ Kosmetic Immunity by JKosmmune ~ but the skincare is still the chef's kiss.   I received sent me a trio of their skincare products to try and I used them for the whole month of October to now.  I was thrilled when they sent me their items, as because JKosmmune's focus and key ingredient is Beta-Glucan.  Kosmetic Immunity by JKosmmune is nothing but Beta-Glucan, so my options for skincare with Beta-Glucan has been expanded!
Skin Type/Concerns:  Oily, blemish prone, aging skin with hyper-pigmentation and fine lines/wrinkles.
All reviews are my own honest opinion and  I never have been asked to write copy for a brand.  This blog post might contain promo codes, affiliate and referral links, which using my links will help generate a small commission that helps support my blog at no extra cost to you. 
Kosmetic Immunity by JKosmmune  was created after its research at parent company, JK BioPharma Solutions.  They are committed to using ingredients that are safe, effective and non-toxic, while using natural and certified organic materials when possible. They use Environmental Working Group (EWG) rating system and all of their ingredients scored a 2 or less, based out of 10.  All of their skincare is 8-Free:  free from parabens, alcohol, talc, mineral and silicon oils, phenoxyethanol, benzophenone, color additives, sulfates and parraffin. Kosmetic Immunity by JKosmmune is Leaping Bunny certified, cruelty free and conducts no animal testing. I find it very reassuring that their skincare is backed by their own research and science and you can even purchase the raw material!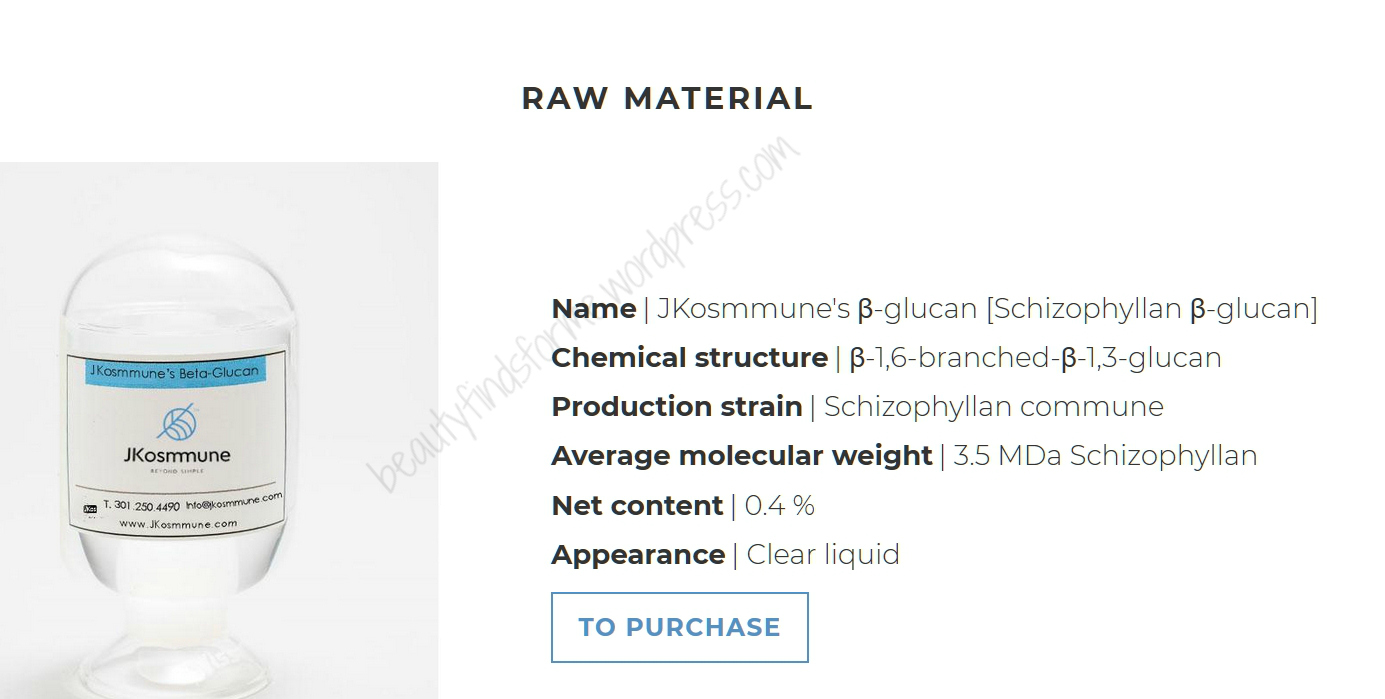 From Kosmetic Immunity by JKosmmune: mBeta Glucan is derived from a miracle-working mushroom, Schizophyllum commune or the "split-fold" mushroom to harness a number of immunity-boosting, anti-aging and regenerative benefits for the skin. Kosmetic Immunity by JKosmmune developed a patented process exclusively for Kosmetic Immunity that creates the purest, most potent concentration of Beta Glucan in the world, mBeta Glucan.

Our skin is our largest organ, an important immune barrier & the first line of defense for our body. Glowing, youthful, healthy skin starts with a strong, healthy skin barrier. Our unique, highly concentrated pure mBeta Glucan molecule helps strengthen and protect your skin's immune barrier. It rejuvenates the skin to look and feel healthier, more hydrated, firmer and more youthful. 
20% more moisturizing than Hyaluronic Acid & improves moisture levels in the skin with continued use
Reduced skin irritation, balances and soothes skin
Protects & boosts the immunity of the skin barrier
Fights the effects of aging, loss of elasticity, wrinkles and fine lines
Clinically-proven to boost collagen production up to 20% & improve skin firmness by nearly 20%

Reduces redness and discoloration, fades age spots

These benefits are based on clinical studies conducted by JKosmmune in which participants applied mBeta Glucan 2x daily to the face up to 8 weeks. 
What is Beta Glucan (β Glucan) and Why Does Unboxing Beauty Love It So Much?  I did a lot of research several years ago on this so I think it is only fair to me that I can repeat what I originally wrote about this fascinating ingredient. In a nut shell, it is a compound that is naturally derived from mushrooms, oats, yeast and grains.   It helps stimulate the production of collagen, speeds up wound healing, soothes and calms skin due to its anti-irritant and strong anti-inflammatory properties, moisturizes, locks in natural moisture, anti-aging and anti-wrinkle due to its anti-oxidant properties and also helps repair your moisture barrier.
Beta glucan is considered the "3rd" generation of moisturizing agents.  The first generation is glycerin, which is very affordable but only keeps moisture from evaporating. Hyaluronic acid, which I love and use, is the second generation and it is one of the ingredients that exists normally in our body which helps provide collagen and elastin production. Hyaluronic acid production starts to decline once in your late 20's. Beta glucan was created originally to strengthen the immune system and is 20% more effective at moisturizing than hyaluronic acid. It protects skin from UV rays as well.  It helps reduce redness and it is a good ingredient for sensitive skin, so long you aren't allergic to yeast, oat, grains and mushrooms. 
Beta glucan is a polysaccharide sugar and it is found in plant's cellulose, in the bran of grains such as oats, saccharmoyces cerevisiae (baker's yeast), mushrooms such as shiitake mushroom (lentinula edodes), some types of fungi and also bacteria.   Beta glucan suppresses the propagation of cancer cells by activating immune cells.  The FDA has registered its safety in 1983 for cosmetic use.   Our bodies do not produce beta glucan, unlike hyaluronic acid, so we have to supply it to our skin and bodies through supplements.  People have been rubbing an oat bran pasted on their skin for thousands of years, to relieve skin irritation, itching and speed up wound healing.  Beta glucan interacts with our immune cells, called microphages, and activates antigens which kill germs and protect our body.
Beta glucan helps heal and build our immune system, fighting off bacterial and viral infections, it also helps rebuild our skin's surface cells and to help restore collagen, by stimulating the skin tissue.   This is helps cellular turnover by creating new fresh skin cells while supporting existing structural cells.   It can penetrate deeply into our cellular matrix and get into the lower levels and help prevent wrinkles from where they are formed.    It was thought for a long time that the Beta glucan molecular structure was too big to pass through and be absorbed into our skin, but recent studies have proven that incorrect.
The results showed that beta-glucan, "despite its large molecular size, deeply penetrated the skin into the epidermis and dermis." The same team tested 27 people to evaluate the effects of beta-glucan on facial fine lines and wrinkles. After 8 weeks, there was "a significant reduction of wrinkle depth and height, and overall roughness."  So after the penetration issue was resolved, a team at the University of Alberta discovered how. It seems that the beta glucan enters the skin the same way that water penetrates a brick wall. "It does not go through the brick, it goes through the concrete binding the bricks together," explained the lead scientist. "As a result of our study, we now know that glucan works through the inter-cellular lipid matrix, or the cells' cement, to enter the lower levels of the skin. Of medical significance is the fact that beta glucan creams promote wound healing and reduction in scaring following surgical procedures."  source News Medical Net

I love beta glucan because it really helps hydrate my oily skin in the fall and wintertime, as during the cooler months, my skin gets dehydrated.  It hydrates, protects, repairs my skin ~ I still get blemishes and plump up my skin all without being oily or greasy.  Kosmetic Immunity by JKosmmune's beta glucan is derived from fungi schizophyllum commune, which is water soluble, leaving your skin supple, smooth and firm.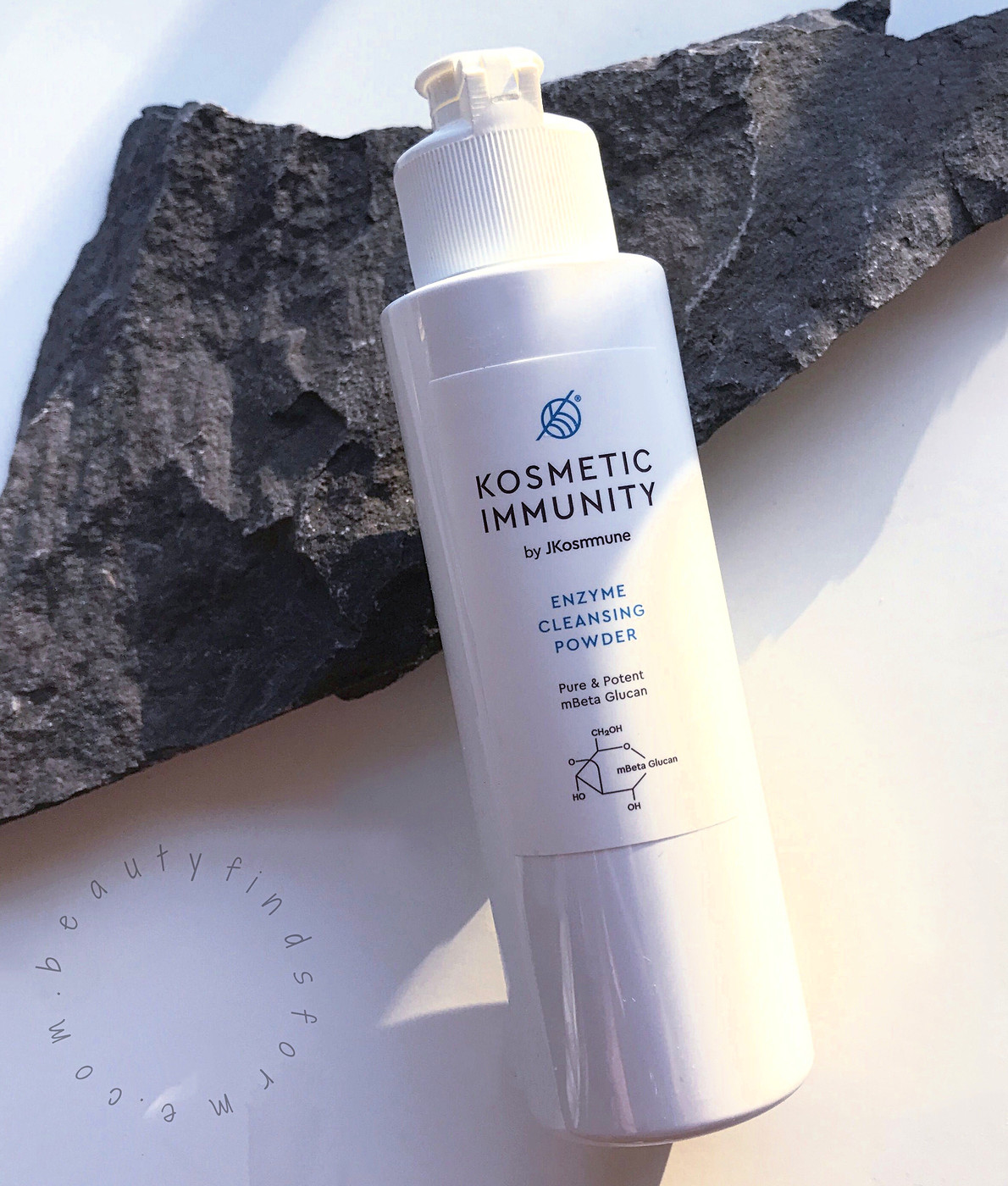 Enzyme Cleansing Powder This is a product that has received a HG award from me.  I have purchased several times and I find that it is so affordable compared to the only other Enzyme cleanser that I love by Amore Pacific.   Amore Pacific is fragranced and extremely pricey, so I spend a lot of time looking for a replacement (see my reviews here)  Other than a label change for branding, this product has not changed at all.  For those who do not know what an enzyme cleansing powder is, I will repeat my standard information on them: Enzymes in skin care have two functions ~ exfoliation and to help reduce swelling, tenderness, redness and pain ~ anti-inflammation.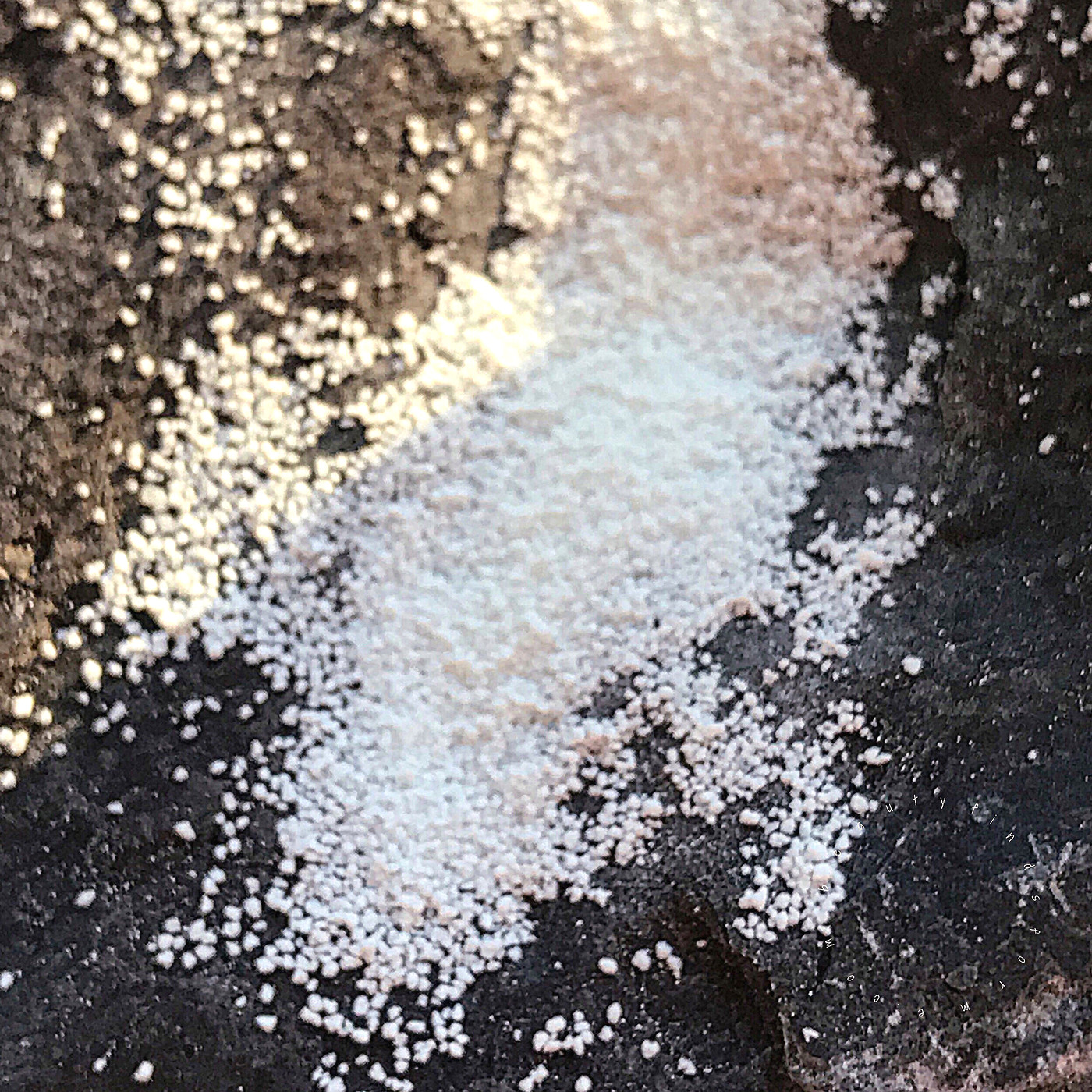 Enzymes can be very gentle and are a fantastic replacement for facial scrubs and microdermabrasion products, such as Dr. Brandt Skincare Microdermabrasion Skin Exfoliant and Derma E Microdermabrasion Scrub ~ those products can be too harsh for your skin and could exacerbate the skin issues you thought the product was going to handle!   Enzymes break down the upper layer of skin which contains dead skin cells that contains keratin and whisking them away ~ literally decomposing the skin cells. By breaking down keratin, your skin is smoother and silkier.  Some of the best fruit enzymes are papaya (papain), blueberry and pineapple.
You can actually use a foaming powder enzyme cleanser as your second step in your cleansing routine ~ I have done that when I am feeling lazy ~ but most of the time, I triple cleanse in the morning ~ I use a powder enzyme cleanser after the foaming cleanser step, with my Foreo Mini Luna.  For my oily and not sensitive skin, I can do this daily. 
This not only contains the 99.9% pure mBeta glucan, but has some other nice ingredients in here ~ most importantly, it does contains proteolytic papain, an anti-inflammatory and anti-bacteria enzyme is derived from papaya. It will exfoliate your skin without irritation by gently loosening dead skin cells and removing them from your skin. This contains two gentle surfactants: plant derived sodium lauroyl glutamate is made from amino acid and fatty acids, and leaves skin soft and smooth.  Sodium cocoyl isethionate is a fatty acid, coconut derived surfactant, which solubilizes oils, allowing water to mix with oil and dirt, so the grime is rinsed away completely. [source ]  Allantoin is known for healing, soothing and softening skin, it also helps remove cracked and chapped skin, leaving behind healthy looking skin. Betaine is superior for its intense moisturization and hydration properties, without the stickiness, and also reduces the appearance of fine lines and wrinkles, while attracting moisture  and relieving skin irritation.  This does contain pollen extract, which is full of natural natural enzymes, vitamins and minerals, and can help detox your skin and speed up healing.  However, pollen is a controversial ingredient ~ is it vegan or not?  There are two arguments towards this and it is a personal choice. I mention this because I do know many of my readers are vegan. vegans might not be acceptable.  There is no added fragrance to this enzyme cleanser.
Ingredients: Zea Mays (Corn) Starch, Sodium Cocoyl Isethionate, Sodium Lauroyl Glutamate, Beta-Glucan, Citrus Grandis (Grapefruit) Seed Extract, Pollen Extract, Opuntia Ficus-Indica Extract, Papain, Allantoin, Collagen, Betaine, Aloe Barbadensis Leaf Juice, Sorbitol, Titanium Dioxide, Citric Acid, Disodium EDTA  cosDNA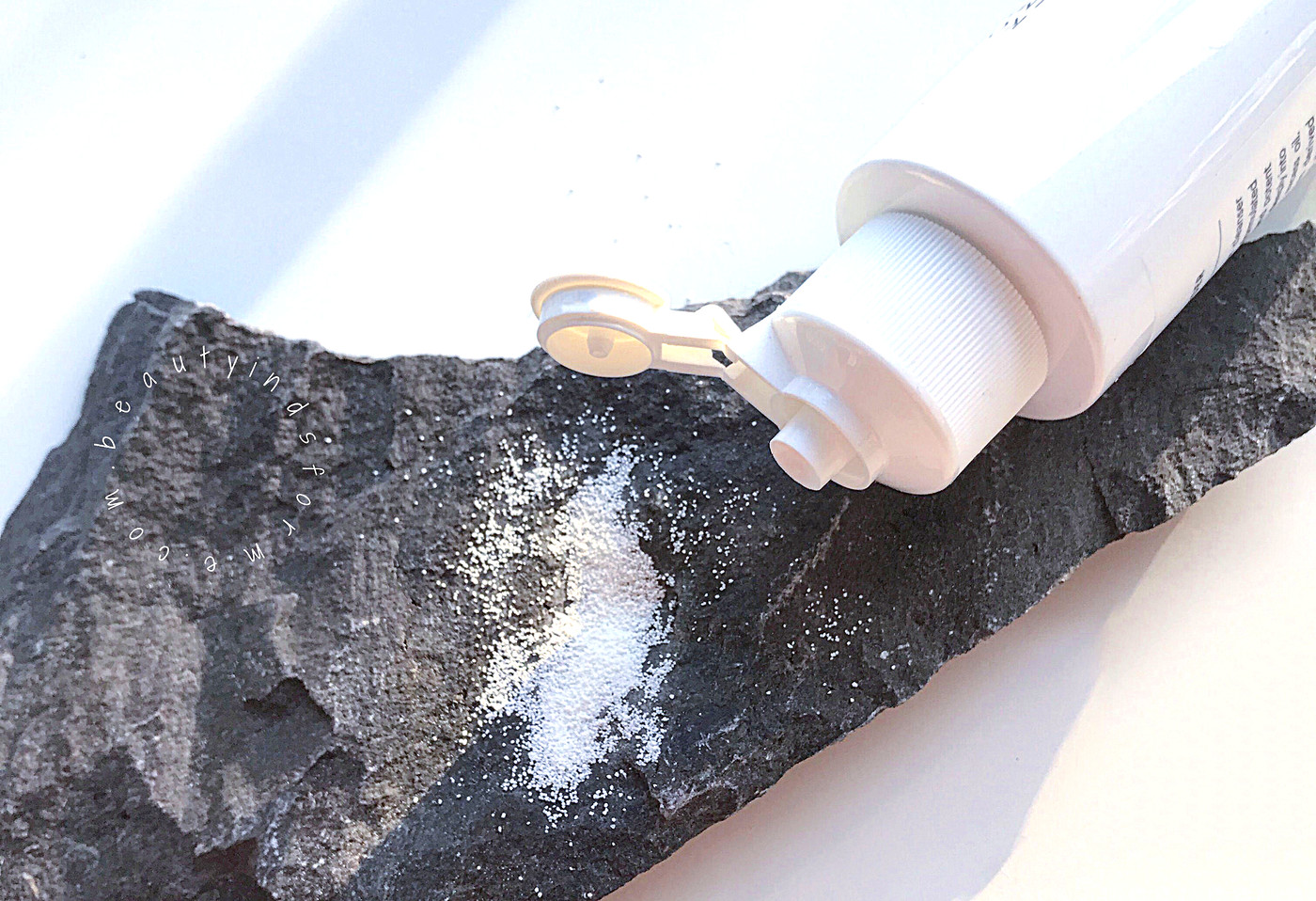 This cleanser comes in a tall, slim plastic, TSA approved bottle with a flip cap applicator ~ just pour out a bit, about the size of a nickel, in your hand and make sure to close the cap once done.  You never want to get the bottle's contents wet.  I  have never had issues with my enzyme powders getting ruined because I ensure that I firmly snap the cap back on.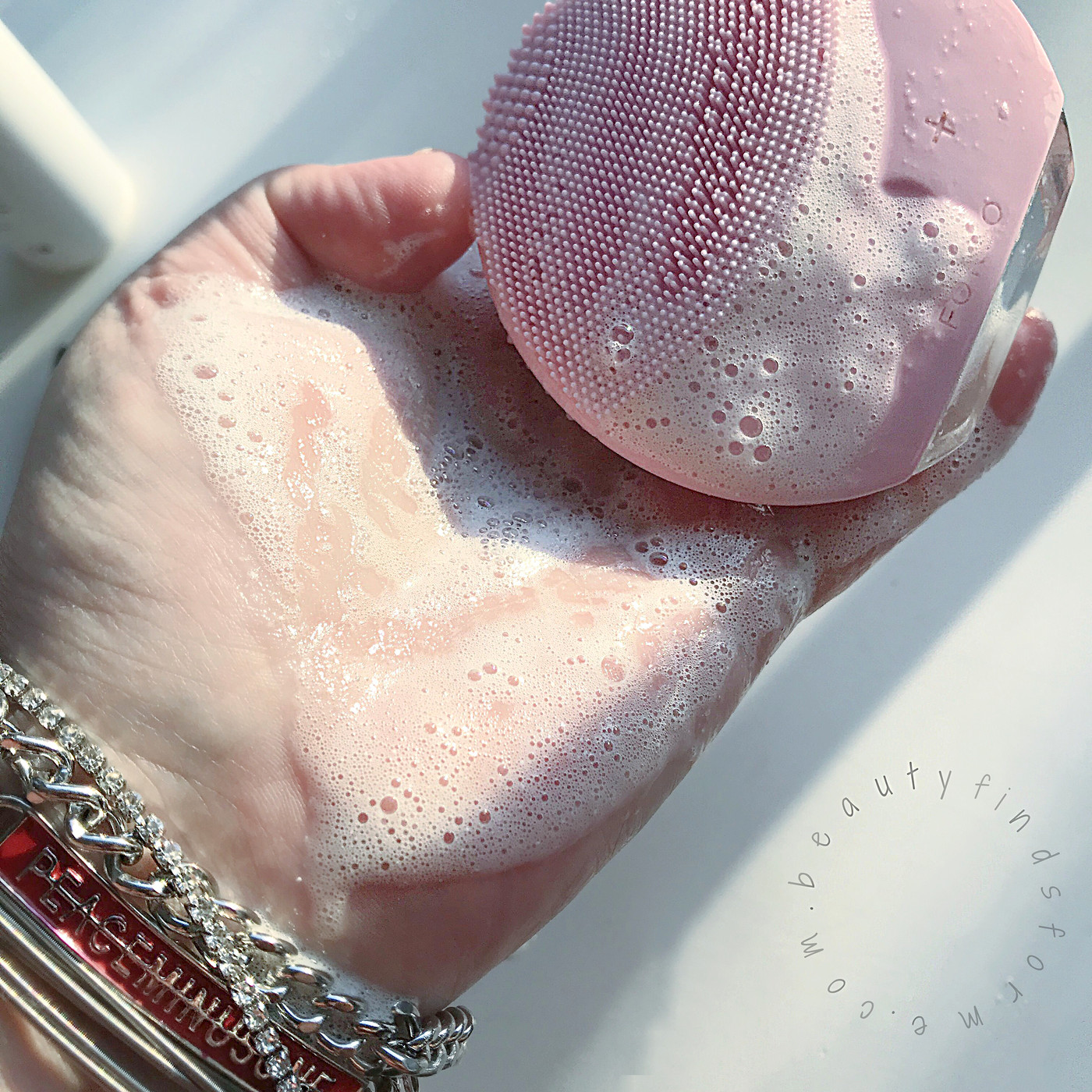 The grains are quite fine ~ not as fine as AmorePacific but one of the more finer grained enzyme powder cleansers out there.  There is no scent that I can detect with this product.  This foams up nicely for an enzyme powder cleanser ~ on the left side below, that foam is just by rubbing my hands together under water and you can see it creates nice soft bubbles.  On the right side, that foam was created using Foreo Mini Luni device and the foam is bit more dense and smaller ~ there is a difference with foaming when you use one of those types of tools, but you can create foam and cleanse without them.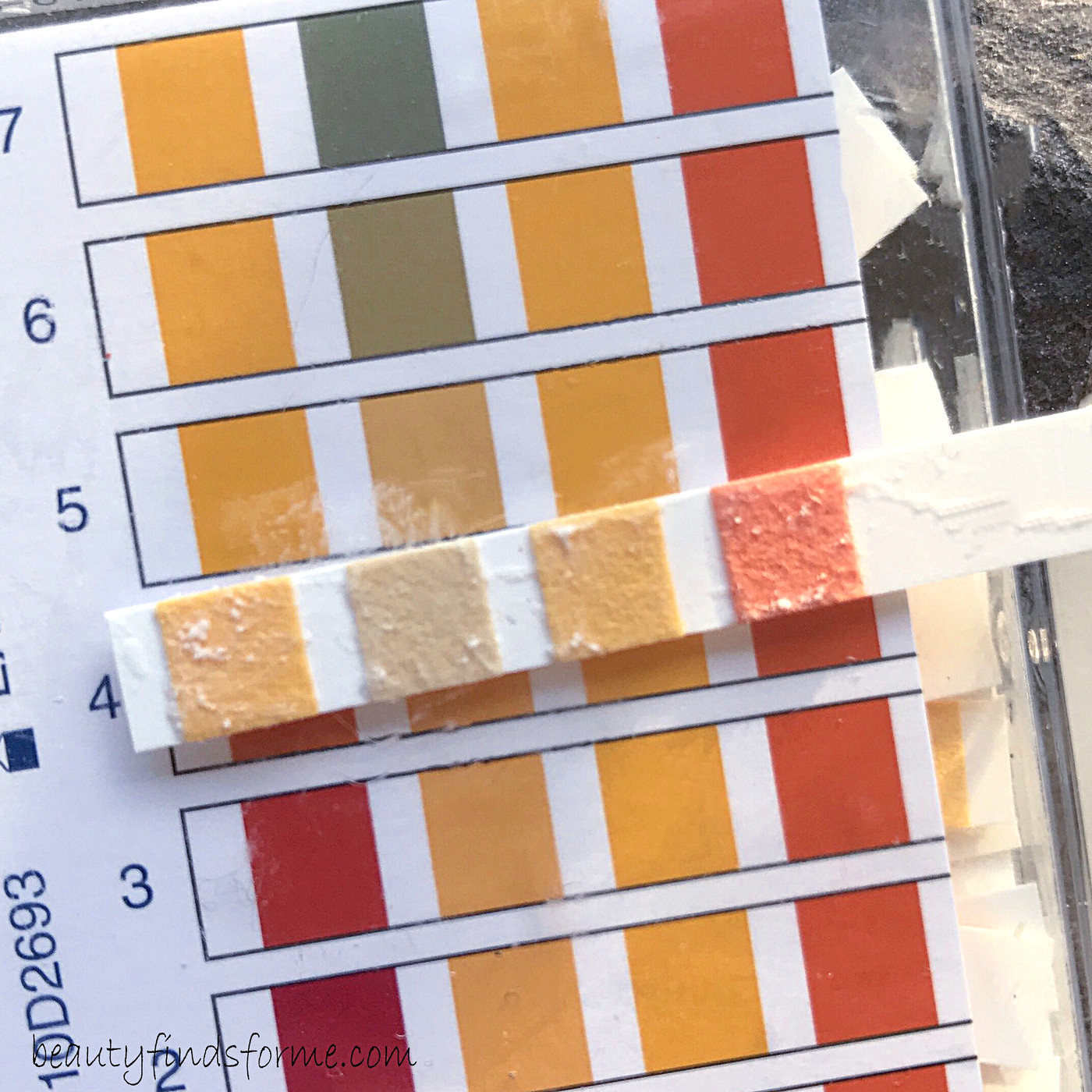 The grains fully dissolve into foam and it feels silky smooth on my skin.  After rinsing off, my skin looks brighter, smoother and very soft, without drying or stripping. This is why I LOVE enzyme cleanser ~ the results on my skin just feel and look so good and results are  immediate.  Kosmetic Immunity by JKosmmune states that their cleanser has a pH level of 5.5, and I found it to be in that range.  So, for those looking for a lower pH foaming cleanser, this one is it.  I normally do not care about pH levels unless I am looking for an acidic product to help exfoliate ~ this cleanser not only has the physical exfoliation with the grains, but chemical with papain and now with the lower pH.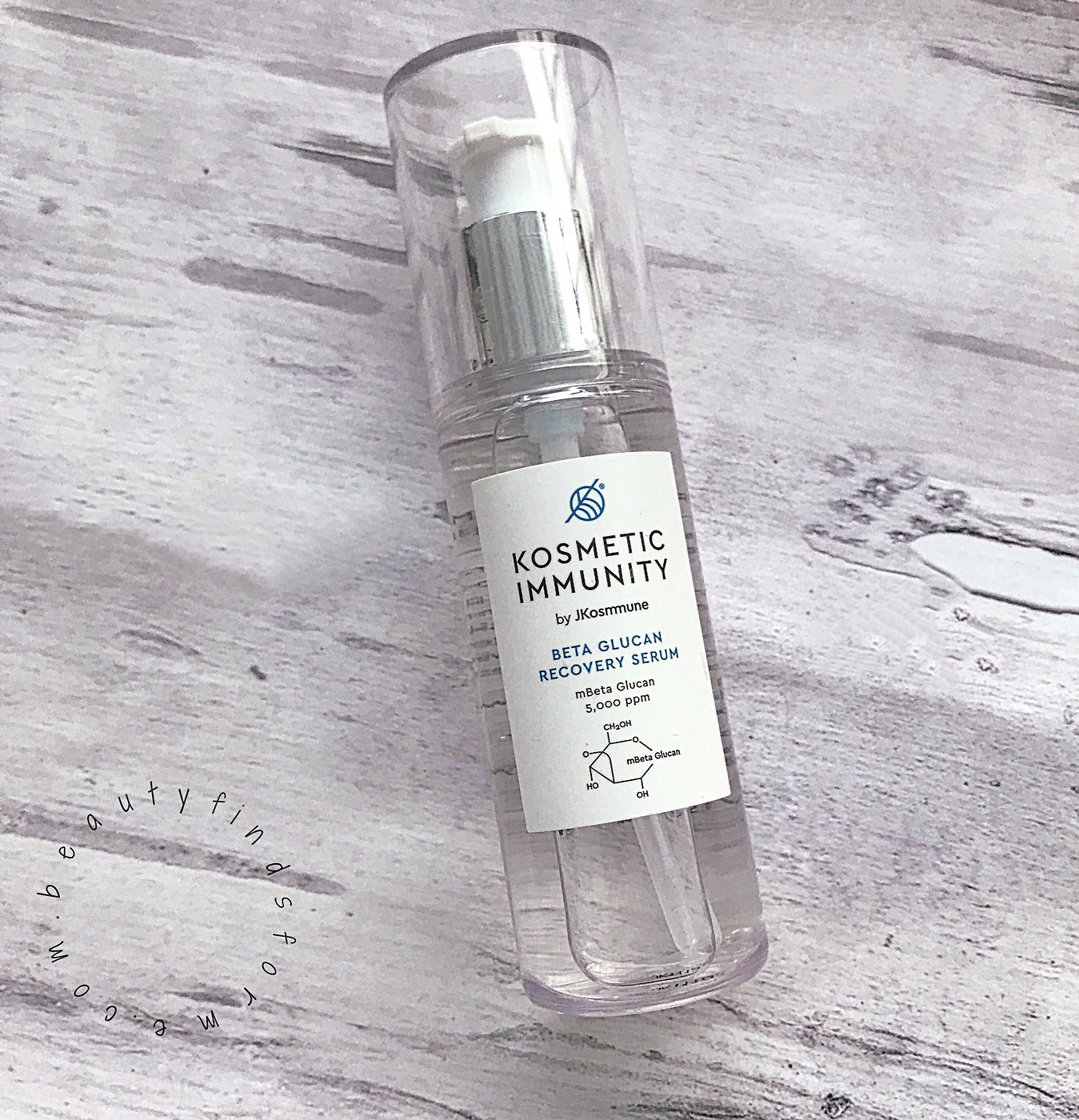 Beta Glucan Recovery Serum  This is the original serum formula as well, repacked in a sleeker bottle with a pump applicator 
old packaging
Kosmetic Immunity by JKosmmune changed the packaging from an eye drop applicator to this beautiful pump bottle and it is a larger size!   This serum is one that I can use during the day  ~  with only  7 ingredients, including  proprietary 97% mBeta glucan,  proven 20% more hydrating beta glucan, hydrating glycerin,  centella asiatica  ~  which is one of my favorite ingredients ~ it is a common herbal ingredient that is used medicinally to help speed up wound healing, such as blemishes and skin rashes. It also helps minimize the appearance of pores.   Another popular skincare botanical is portulaca oleracea, which helps prevent dry skin while soothing due to its moisturizing benefits.  This is dermatologist-recommended, according to Kosmetic Immunity by JKosmmune
Ingredients: Water, Glycerin, 1,2-Hexanediol, Beta-Glucan, Portulaca Oleracea Extract, Centella Asiatica Extract, Butylene Glycol  cosDNA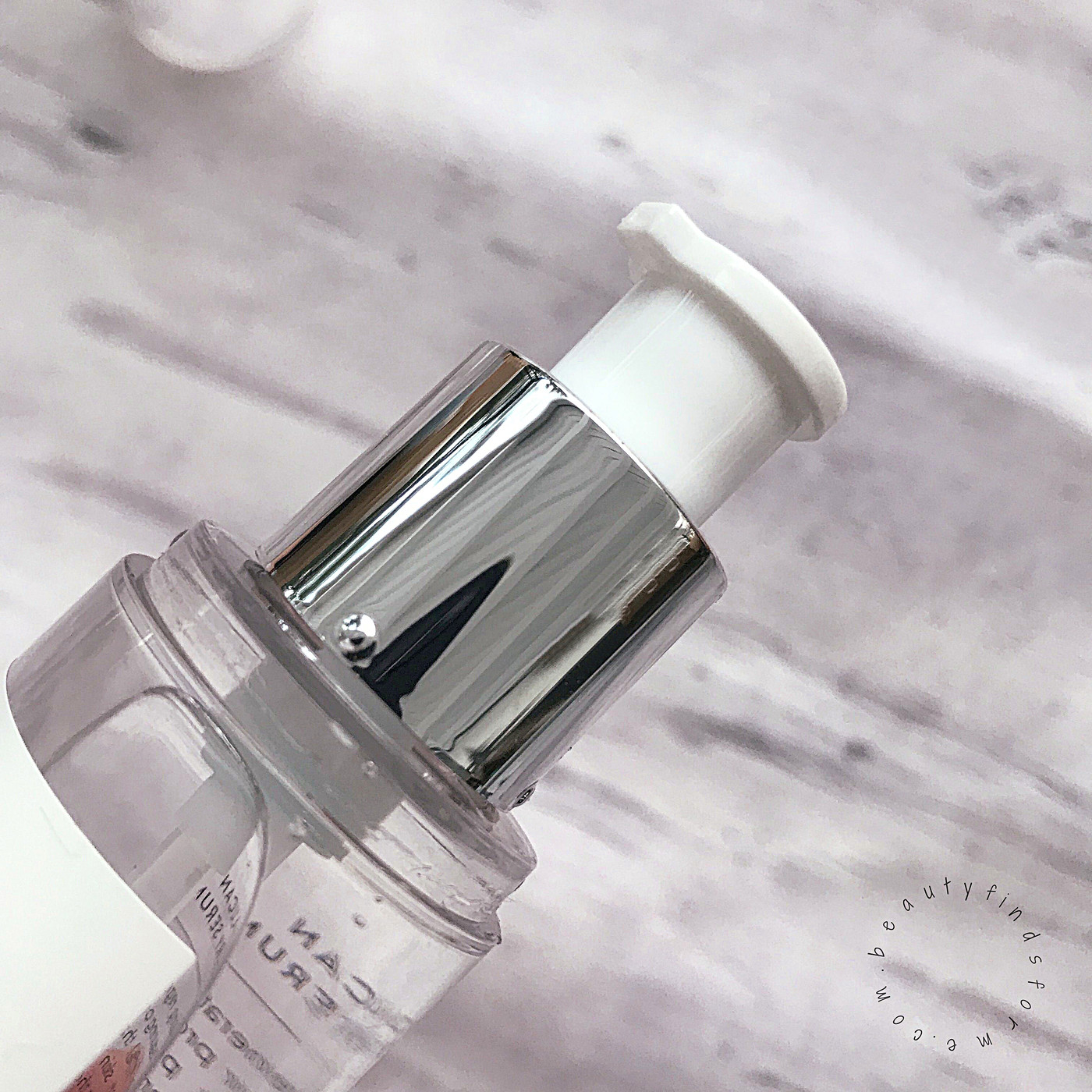 The new packaging is in this sleek clear plastic bottle, with a silver and white pump applicator.  The serum is colorless, odorless and comes out almost with a jelly-plop, but it quickly turns watery. I love this serum as unlike most beta glucan serums, it is not sticky. 

This absorbs quickly into my skin and can be layered as well.  I do consider this a hydrating serum for oily skin ~   if you have dry skin, you might need some additional moisturizers and hydrators.  This serum is great for blemish prone skin as it helps heal any blemishes you might have ~ I noticed that it did a lovely job keeping my oil at bay while healing my skin.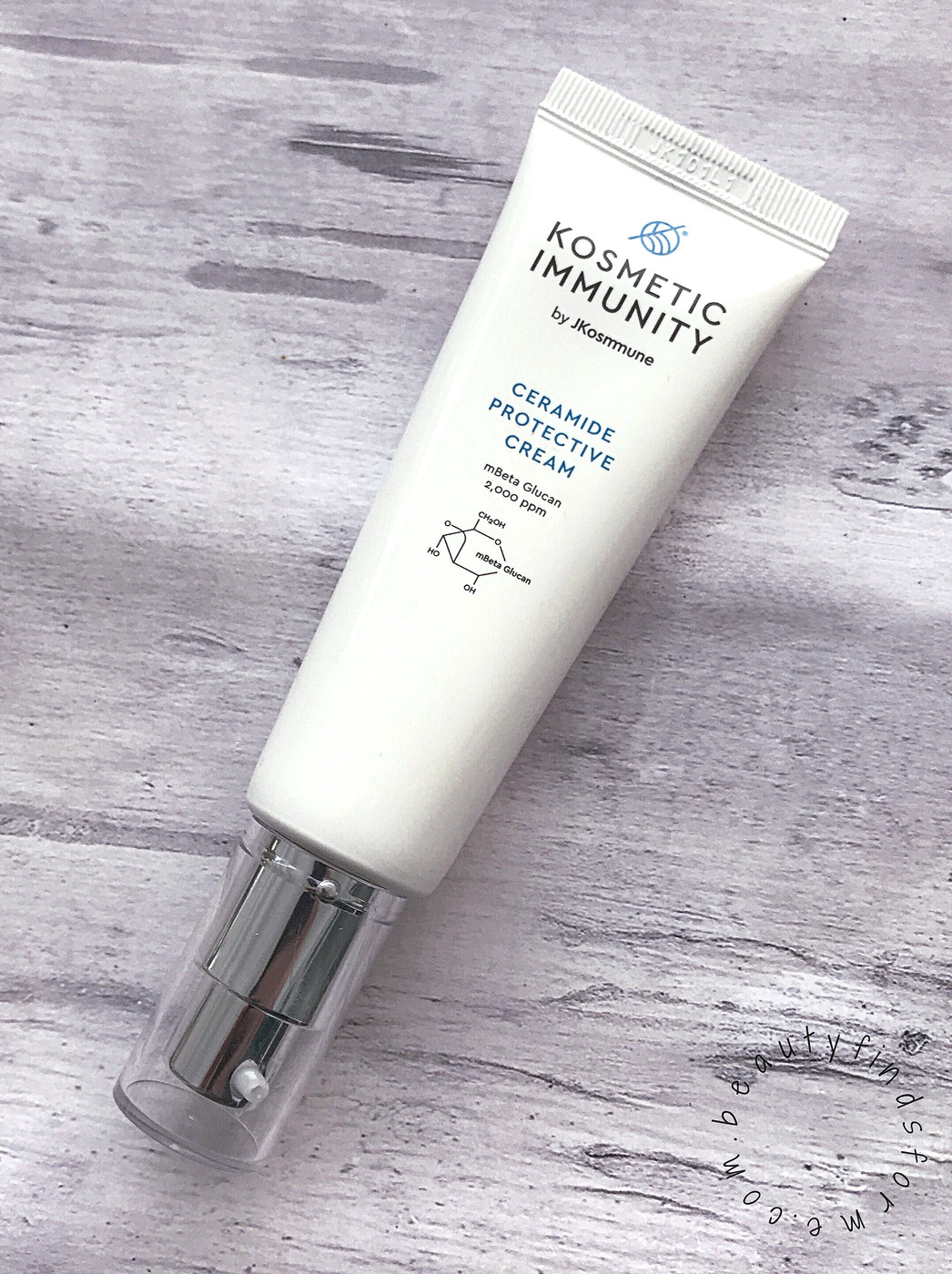 Ceramide Protective Cream is brand spanking new!!   This cream is what I call my winter version of their  Luminous Skin-Defense Moisturizer, which is so wonderful in the warmer weather for oily skin.  
The Ceramide Protective Cream contains 50% of the highly concentrated mBeta glucan, which works to revitalize the external skin layers, while strengthening your skin barrier and locking in moisture.  This has ceramides, which are lipids (fats) and are important in helping to repair and protect your moisture barrier. They will keep your skin hydrated and plump as they retain water. Ceramides are found naturally in your body and you lose the ability to produce as you age, so adding them to skin care products helps with anti-aging. 
Grape seed oil has been used in wound healing for centuries ~ as it contains antioxidant, anti-inflammatory, anti-fungal and anti-microbial properties. It locks moisture in your skin, while boosting other ingredients to better penetrate your dermal layer. Shea butter contains a rich source of concentrated natural vitamins and fatty acids ~ oleic, stearic, palmitic, linolenic ~ and is highly moisturizing and nourishing. It helps repair your skin, as well as reduce skin inflammation, smooths your skin to protect it from drying and it strengthens your skin over time as it helps aid in the collagen production.
Amino acid arginine promotes healing and detoxes your skin. It also helps guard against the formation of wrinkles and loss of skin firmness. Allantoin is known for healing, soothing and softening skin.  It also helps remove cracked and chapped skin, leaving behind healthy looking skin.
Ingredients: Water, Glycerin, Butylene Glycol, Cetyl Ethylhexanoate, Vitis Vinifera (Grape) Seed Oil, Glyceryl Stearate, Butyrospermum Parkii (Shea) Butter, 1,2-Hexanediol, Beta Glucan, Ceramide NP, Cetearyl Glucoside, Sorbitan Olivate, Cetearyl Alcohol, Stearic Acid, Sorbitan Stearate, Arginine, Carbomer, Allantoin, Dipotassium Glycyrrhizate cosDNA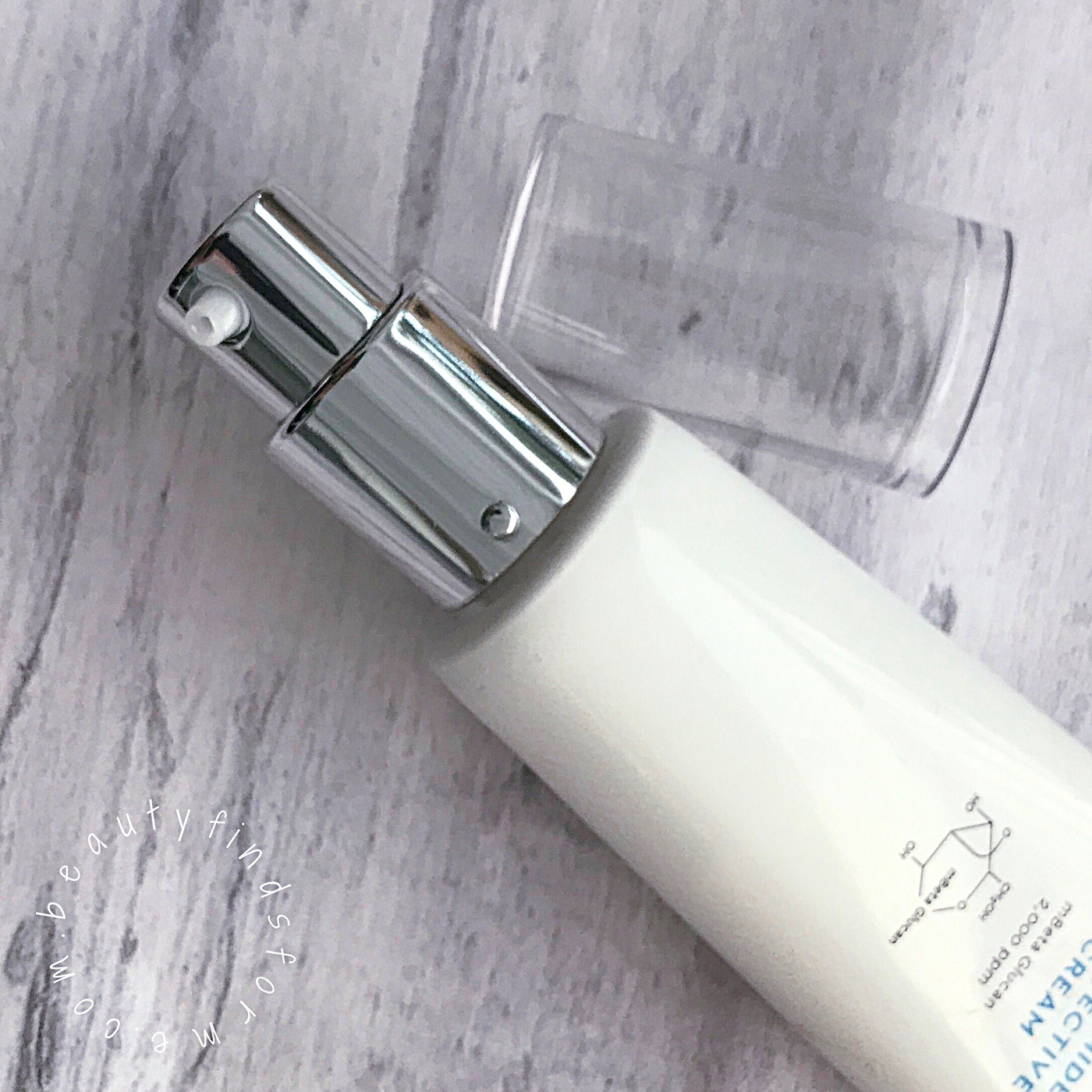 This has a more dense, white creamy texture than their Luminous Skin-Defense Moisturizer ~ it comes in a white plastic flexible tube with a pump applicator, which means I will have to cut the tube once I get to the end of the product.  Waste not, want not!! 

This has such a silky texture, almost like a balm, but it glides over my skin easily without tugging.  It also has no scent, which is another reason why I like to recommend Kosmetic Immunity by JKosmmune to those who have sensitive noses and skin.   It absorbs nicely too on my oily skin, which is very dehydrated in the winter months.  It does leave a protective barrier but no sticky or greasy residue.  I find that my skin feels super soft and supple when I use this and my makeup doesn't slide off, despite the richness of this cream.  For oily skinned folks, this is a cream for the cooler months or as a nighttime moisturizer as it contains such lovely ingredients for your skin to use while it is repairing itself overnight.  I also like this because the grape seed oil is not pore clogging, so it works well with the rich nourishing shea butter.   This cream is an absolute treat to use for skin repairing and I do enjoy using it quite a bit!  
Where To Purchase
They also have skincare kits as well, so you can save some money depending on what you want. They have free USA shipping with any order $50.00 or more and they do provide international shipping as well. 
[ disclaimer: products received for review purposes ]