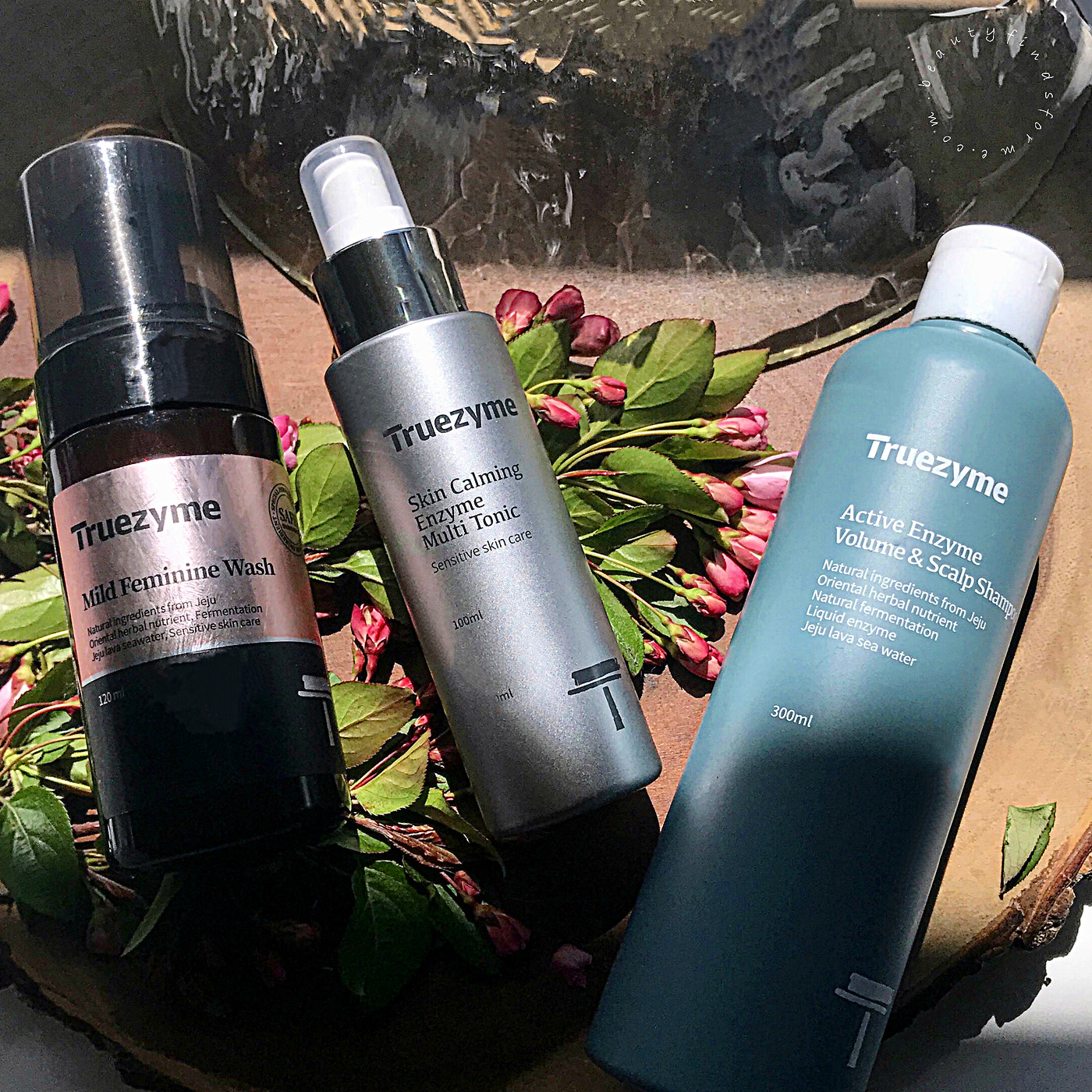 Truezyme (true + enzyme) is a Korean brand that uses hanbang and fermented ingredients along with Jeju Island sourced ingredients to create a non-toxic skin, scalp and hair line. They do not use parabens, silicone, sulfates, petroleum-based surfactants and petroleum-based chemicals and it is EWG rated green.  I received these products from the brand for review purposes ~ thank you, Vivian!
Skin Type/Concerns:  Oily, dehydrated, blemish prone, aging skin with hyper-pigmentation, fine lines/wrinkles
Hair Type/Concerns: Oily hair and scalp, limp, fine hair with no volume
  Some products were complementary to review and was not paid.  All reviews are my own honest opinion and  I never have been asked to write copy for a brand.  This blog post might contain promo codes, affiliate and referral links, which using my links will help generate a small commission that helps support my blog at no extra cost to you. 
About the Brand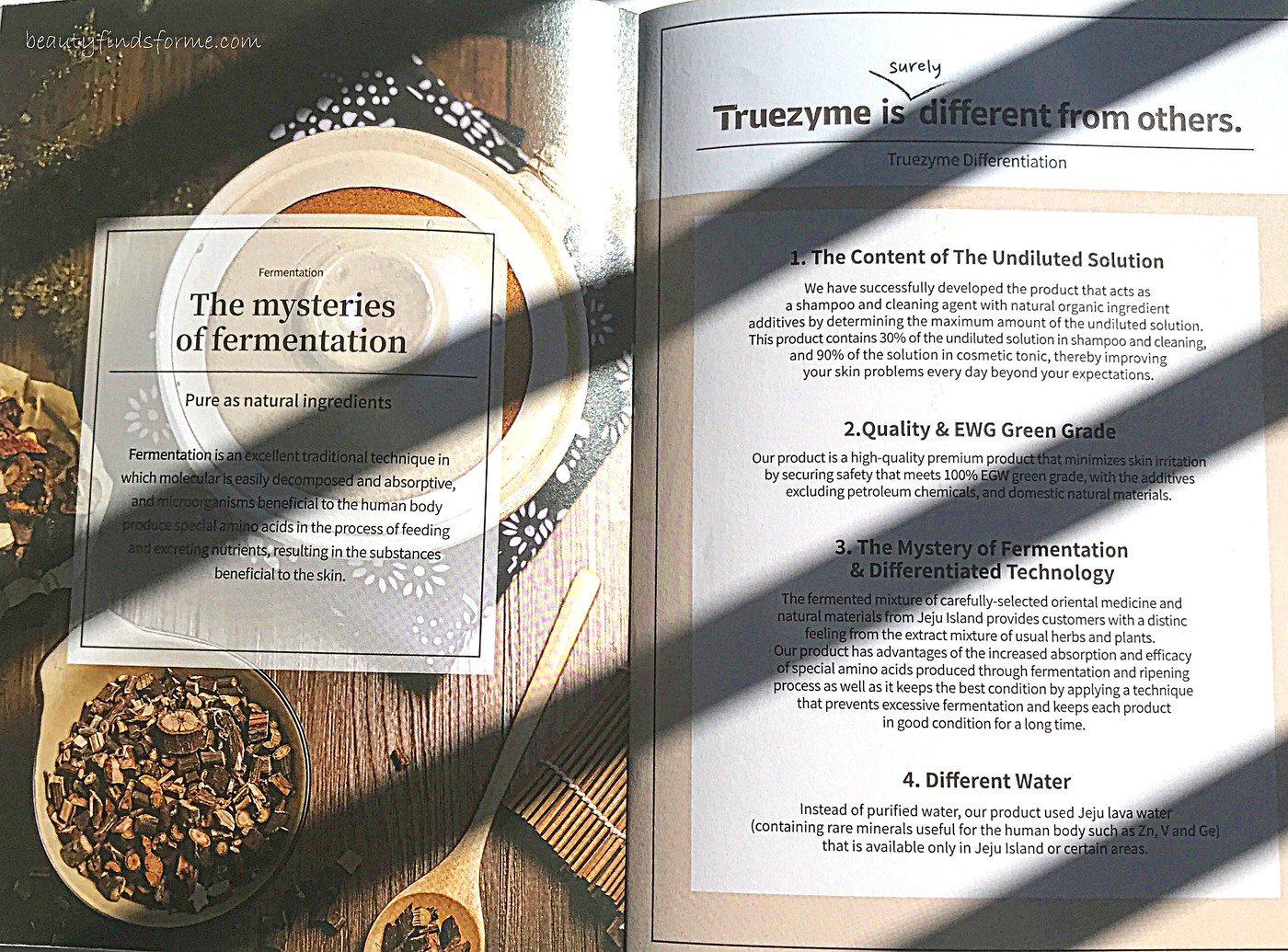 Like the ribozyme, an RNA enzyme that is a catalyst for change, Truezyme marries traditional Korean fermentation techniques, hanbang ingredients like Korean angelica root, and the natural resources of South Korea's pristine Jeju Island, including camellia and green tea, to create a line that cares for your entire family's skin, scalp, and hair in the gentlest manner possible but with the most effective methods. Truezyme believes that to truly effect change in your skin, scalp, and hair, you can't just use a tiny amount of an ingredient. To that end, they ensure that each product contains at least 30-90% of an undiluted formula of active ingredients that are EWG rated green (safe). Created without harsh chemicals and potentially toxic ingredients, Truezyme is safe for everyone, including babies, pregnant women, those with sensitive skin. Truezyme is committed to the Earth's health and longevity. To that end, they exclude petroleum-based surfactants used in conventional shampoos that are known to be toxic to the ecosystem. All Truezyme products exclude petroleum-based surfactants and petroleum-based chemicals, which are the main causes of water pollution. source from Beautytap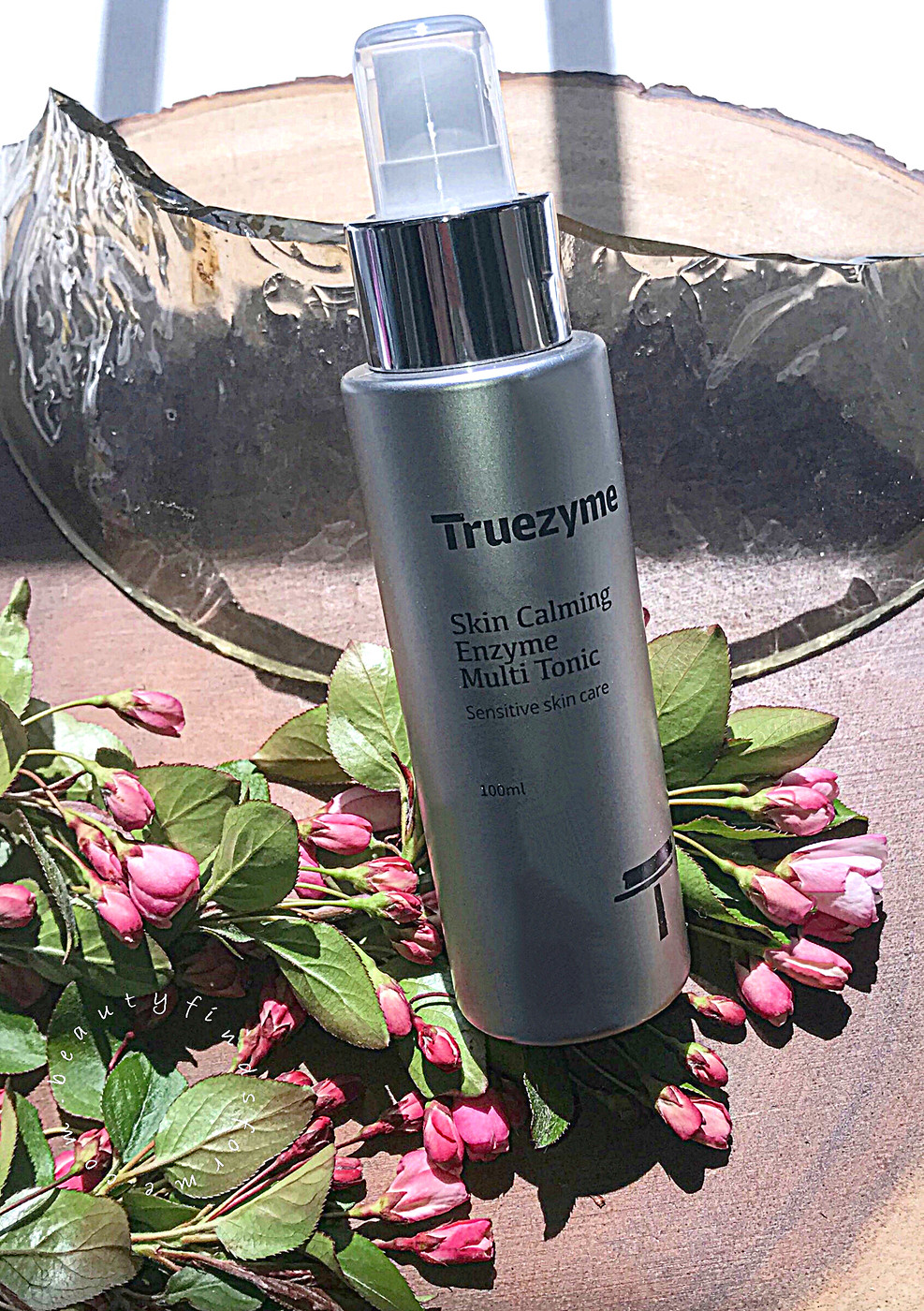 Truezyme Skin Calming Multi Tonic is a product I have tried in the past and I love it!!  I am almost given up on finding it again and now it is my lap! When I first starting using this, I wasn't expecting much from this but WOW ~ I am sold on it.  This tonic is made with natural  raw ingredients from Jeju Island and domestic hanbang ingredients: 90% fermented liquid and 96% natural ingredients. It contains a lot of botanticals, such as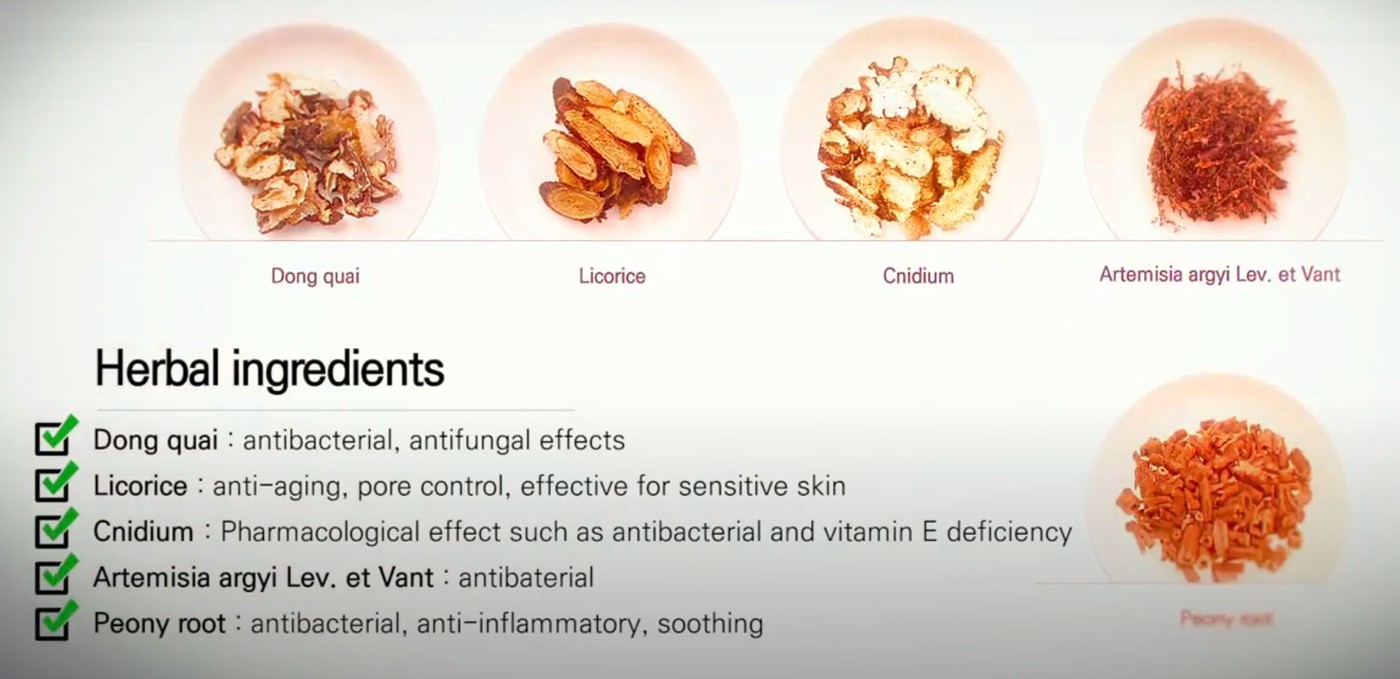 Licorice root is a brightening ingredient as well as reducing flaking and smoothing your skin. It is also an anti-irritant and anti-inflammatory.
Green tea is full of powerful anti-oxidants, due to its high concentration of polyphenols. Green tea   helps reduce the appearance of fine lines and wrinkles.
Full of antioxidants, soybeans moisturize, help reduce the appearance of fine lines and wrinkles, helps firm skin and can reverse UV sun damage over time. It has anti-inflammatory properties so it helps reduce blemish swelling and redness. The power of soybeans contain amino acid glycine, which helps repair damaged tissue and to speed up healing, which means it is great for blemish prone skin as well.  Genistein is so important as it is an anti-aging ingredient and soybeans can also boost elasticity in your skin as it can stimulate and aid in the production of collagen.
Antioxidant white peony will brighten and purify your skin
Mugwort has been used in traditional herbal medicine to help heal skin wounds as it has anti-bacterial and anti fungal properties and contains a rich source of antioxidants 
Angelica giga helps with skin's circulation, making your skin look more radiant. This extract will nourish your skin, making it look healthier and more balanced, without clogging pores.
Mineral-rich Jeju lava sea water will help maintain oil and moisture balance for dehydrated oily skin,  as it provides deep mineral-rich moisturization to your skin without being greasy 
Fermented bifida ferment lysate is a probiotic and it is becoming quite popular to add this ingredient into skincare products now. The claims are that it works as a DNA repair agent when applied to your skin. Bifida lysate  helps revitalize skin so it is clear and radiant, increase hydration and prevent dehydrated, rough skin. It should also firm and restore elasticity to your skin while strengthening your skin barrier to help prevent damage from environmental factors. 
Lavender has amazing wound healing proprieties due to its antibacterial, antiseptic and anti-inflammatory compounds. It is also is a soothing and invigorating ingredient as well with a calming aromatic scent.
This mist spray has a nice light, very faint lavender scent to it, with a skin friendly pH level of a 5.  I initially started to use this on my upper arms, where I get those little bumps from my skin rubbing against my clothes. This stuff helped heal and get rid of those bumps! Seriously surprised by that and then I read I could use this on my face too, not just my body.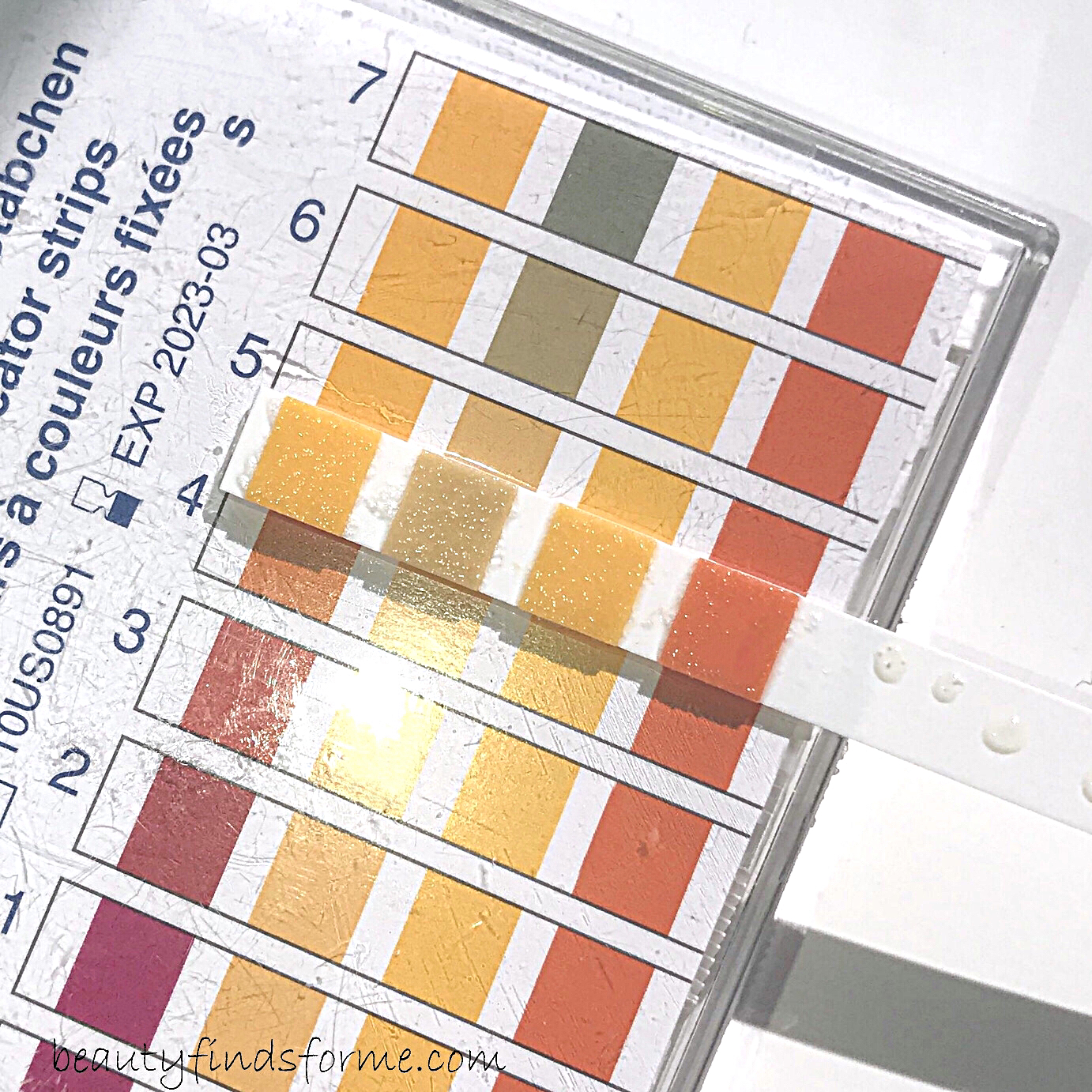 That time from when you wash your face to before you put on a toner could be several minutes, so what I do before I exit my shower, with my face still damp, is spray this pH balanced tonic on my face. This ensure that my face stays moisturized and healthy before I start my skincare routine.  It also helps prep my skin for my facial routine as well.  It is so calming and soothing, plus it reduces redness.   As long as I can find it, I will purchase it!