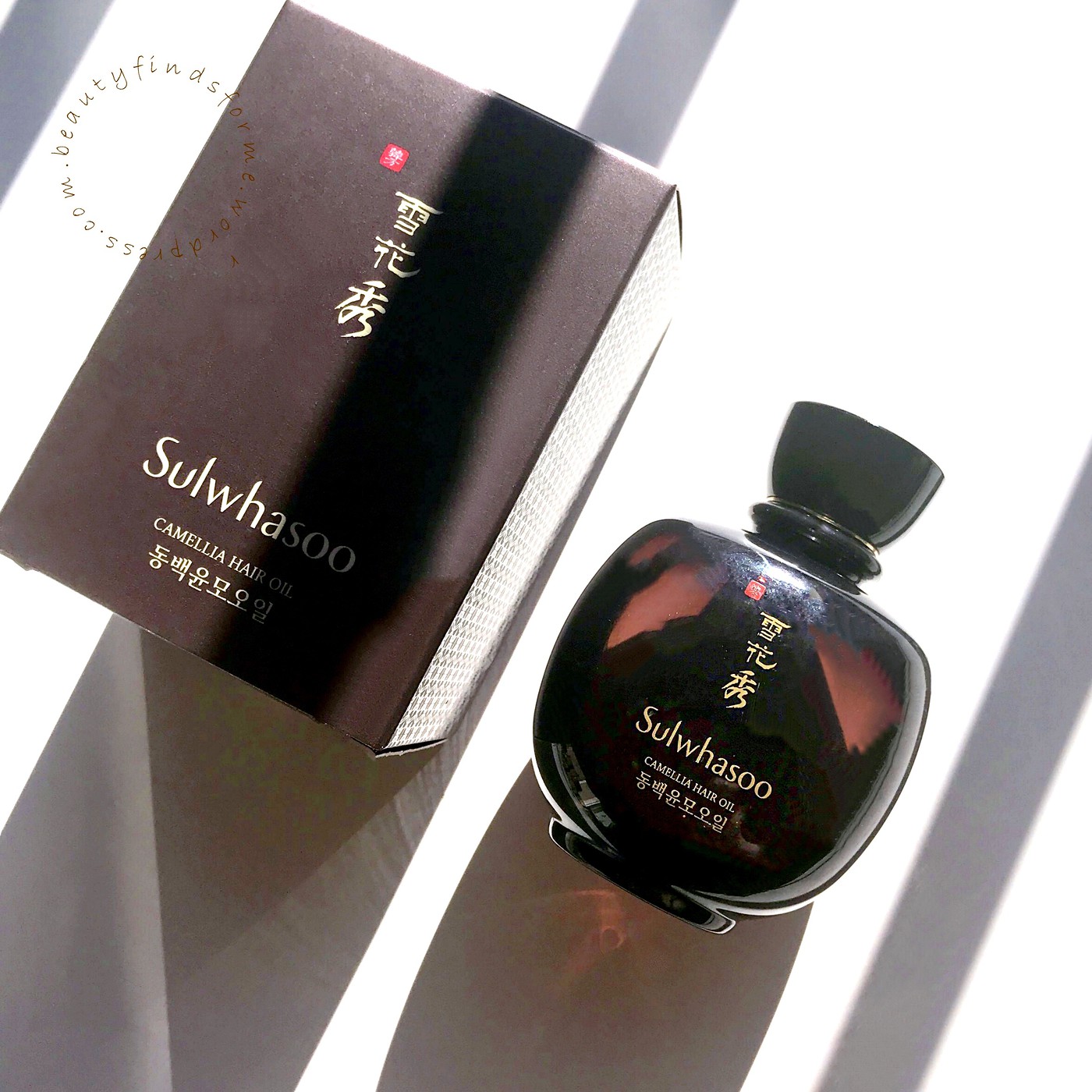 I resisted the call to Sulwhasoo products for a long time, but now that I have tried several of them out, I am a believer.  I have wanted to try this hair oil for the longest time and I finally got my hands on it, thanks to Jolse, a premier Korean online store.

Sulwhasoo focuses on using hanbang, traditional Korean medicine, ingredients that are indigenous to Korea as well.  The founder, Suh Sung-whan, took an interest in hanbang herbs and used these medicinal botanicals with science backed research found at Kyunghee University of Oriental Medicine.   In 1966, Sulwhasoo was founded in the AmorePacific family and use their herb farms to harvest ingredients such as ginseng, lily, lotus, green tea and camellia.  

Hair Type/Concerns:  oily, fine, straight, limp, no volume, wash and blow dry daily, use lots of hair care styling products.  
I received these products complementary to review and was not paid.  All reviews are my own honest opinion and  I never have been asked to write copy for a brand.  This blog post might contain promo codes, affiliate and referral links, which using my links will help generate a small commission that helps support my blog at no extra cost to you.  
Why Hair Oil?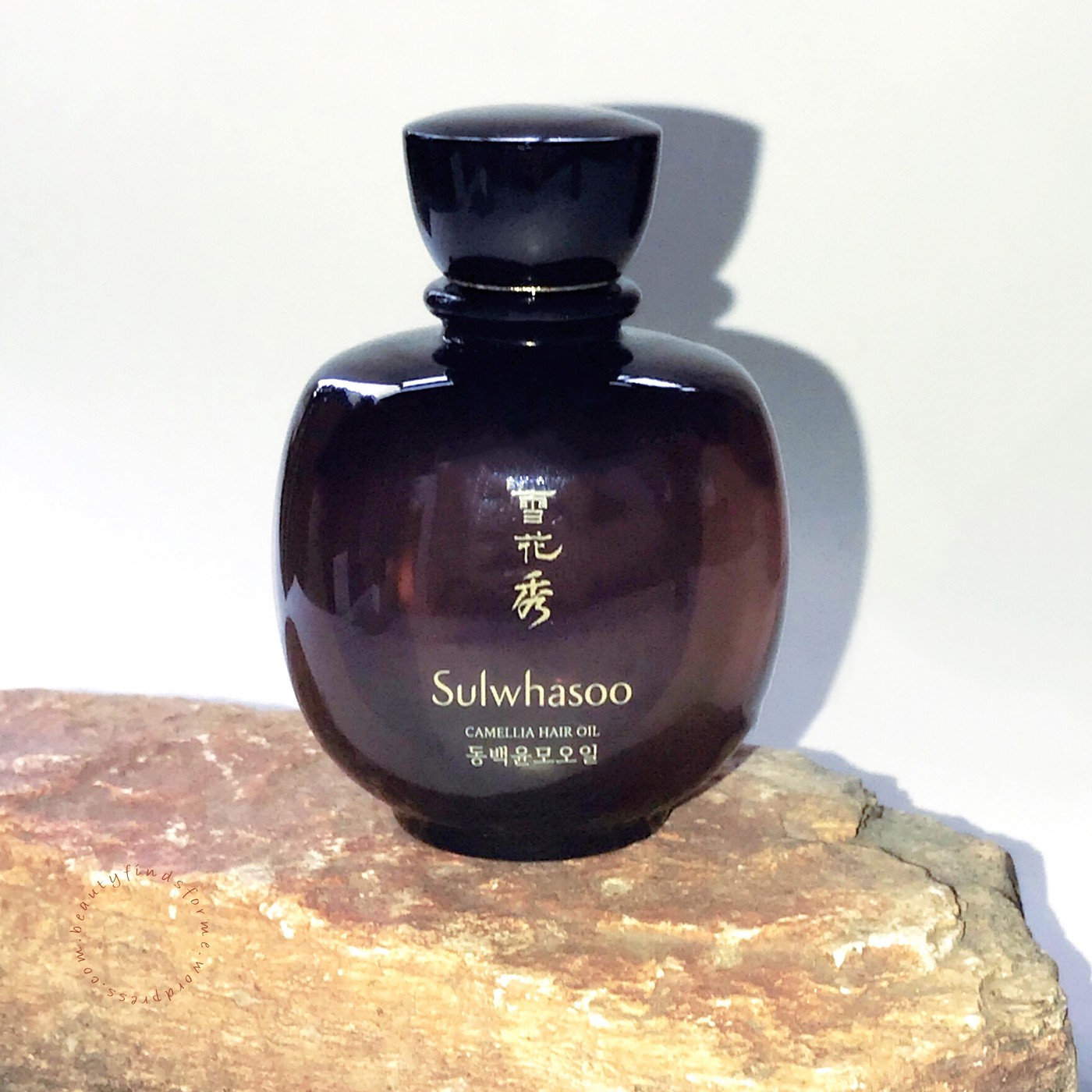 There are a lot of conditioning and smoothing products out that ~ from oils to creams, lotions and ranging from heavy to light in texture.  I have oily, very fine hair and an oily scalp, so how I would use a hair oil would be different from someone who has coarse, thick or dry hair.  I use hair oils only at the tips of my hair as that is the oldest part of my hair strands and most damaged.  I blow dry my hair daily and use a lot of styling products, so an oil helps protect, repair and bring back some shine, while detangling. 
The star ingredient in this hair oil is known as the "olive oil of the East".  Containing 34% of camellia japonica seed oil, helping to bring a gloss and radiance to your skin and hair, balancing the moisture/oil ratio in your hair, protecting from external damage, such as heat as well providing a nice sleek look and strengthening the hair shaft.   Tsubaki (camellia) oil contains linoleic fatty acids ~ Omega-6 ~ along with Omega 3 and Omega-9 (oleic fatty acid) It is also rich with vitamins A, B, D and E and has polyphenols, plant collagen and proteins, along with anti-aging antioxidants. Camellia will add shine and moisture to your hair and will help repair damage from chemical treatments, such as perms and coloring. It will also help prevent split ends and hair breakage. Over time, you should see improvement with your hair in terms of shininess, smoothness and silkiness.   
Sulwhasoo harvests their camellia seeds in the aptly named "Camellia Village" on Jeju Island and they only use the seeds that fall to the ground naturally, so that that the delicate eco-system is preserved.    
Ingredients: Camellia Japonica Seed Oil (34%), Cyclopentasiloxane, Phenyl Trimethicone, Hydrogenated Poly(C6-14 Olefin), Dimethicone, C12-15 Alkyl Benzoate, Caprylic/Capric Triglyceride, Dicaprylyl Ether, Trisiloxane, Cyclohexasiloxane, Tocopheryl Acetate, Fragrance cosDNA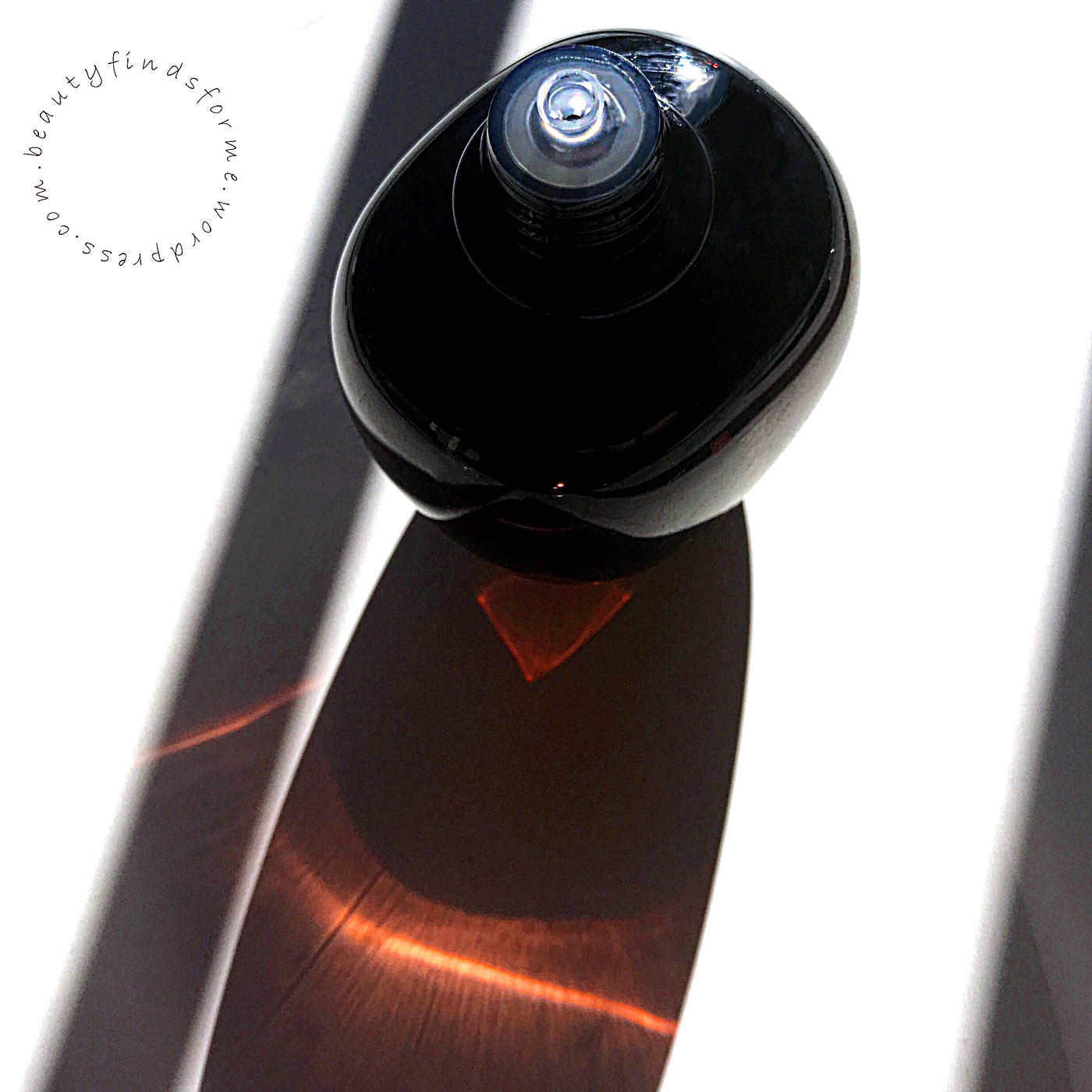 This comes in a beautiful reddish-purple plastic bottle that is in the shape of camellia seed.  It has a twist off cap and a very small pin hole applicator.  The size of this hole is deceptive as it looks like the oil would be hard to get out of the bottle, but it isn't.  This oil is very watery and light in its texture, so it flows out of the bottle quite quickly and easily.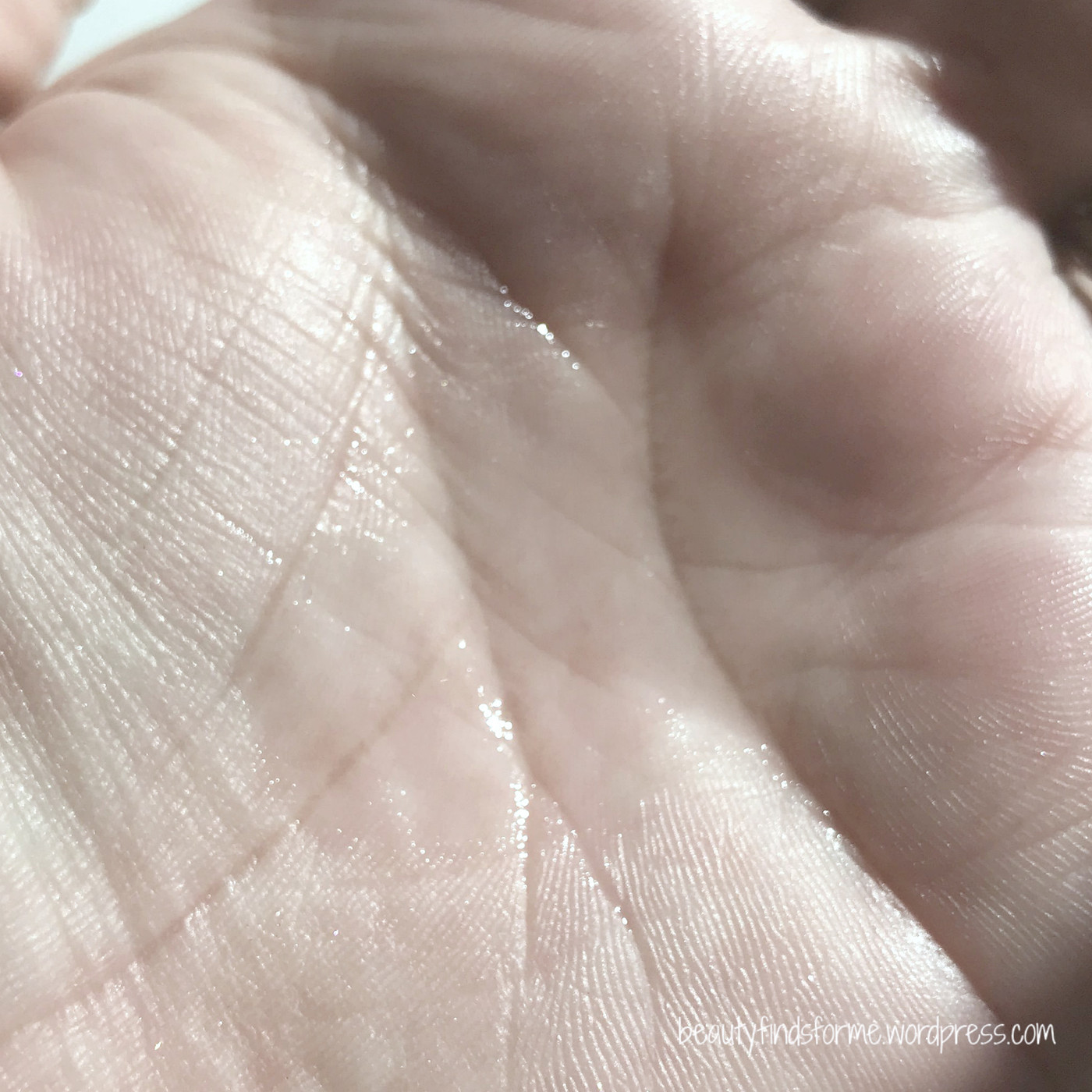 This is not sticky or overly greasy at all and it is so light ~ it has a lovely faint floral scent that disappears quickly.  I apply it on the tips on my damp hair and then bundle up my hair in a turbie twist while I get ready for the morning.  I find that the added heat from being in a towel helps the oil absorb into my hair quicker and deeper. 
When I blow dry my hair, I use a ceramic round brush to help smooth out my hair and distribute the heat evenly on my hair.  The oil helps with the ends and I can style them so they behave and not fly-away with static electricity.  My ends look very healthy and shiny and you wouldn't guess I heat dry my hair daily!   Another plus is that this is so lightweight, it doesn't weigh down my hair, so my hair has some bounce that lasts for a few minutes (hahaha ~ that is a record!)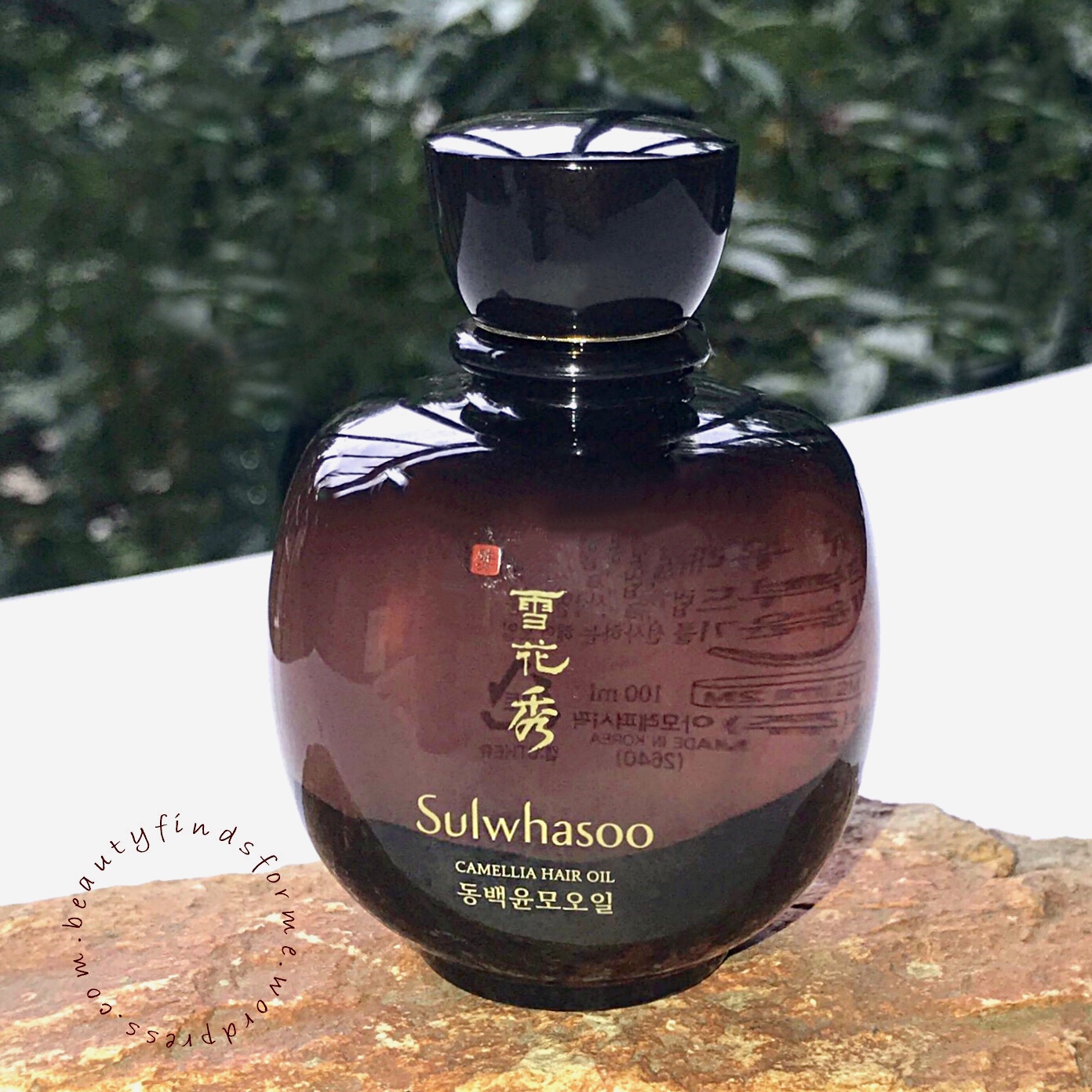 Another use for this hair oil is to use it as an all over hair treatment.  You apply the oil all over your dry hair first, evenly distributing the oil and adding more oil on the ends or damaged areas.  Comb your hair so that the oil is coating each strand of hair.  I leave on for 20 minutes and then I rinse off the oil with warm water, then shampoo and condition.  My hair is very soft and shiny.  This treatment is good if my hair is looking a bit peaky, which can happen after I color my hair.  It really pulls my hair back into a nice silky condition.  
If you have fine, straight hair and don't want to use a heavy oil but need to add an additional treatment to your hair, I highly recommend this hair oil by Sulwhasoo ~ it is a bit expensive, but I honestly don't use a lot of product and this bottle will last me several months. Camellia oil doesn't oxidize as quickly as other oils, so the shelf life should be a lot longer for this one.
Where to Purchase
Jolse no longer has this in their catalog of products, so I don't know if they have sold out of it or aren't carrying it anymore.  However, you can find this at eBay  (click here) for anywhere between $27.00 to $40.00 USD.  
disclaimer: this product was sent to me for review purposes. all opinions are my own and are unbiased