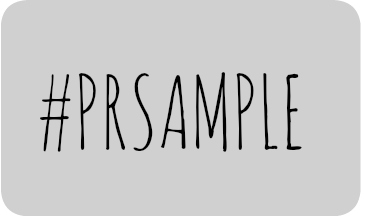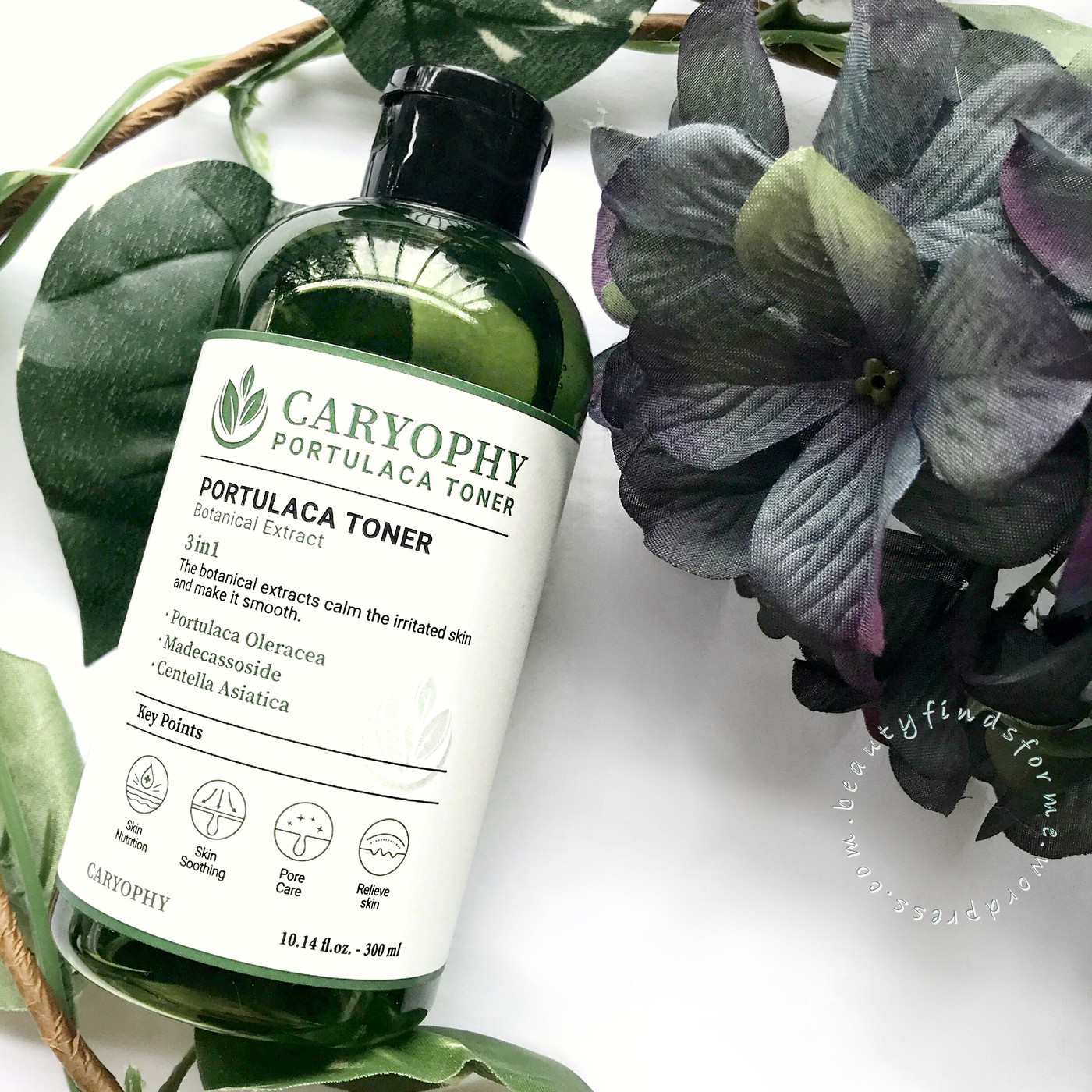 Another product review on a brand I am not very familiar with ~ Caryophy, a K-Beauty Green Beauty Brand that specializes in products that contain portulaca.  The name Caryophy comes from the Latin botanical order of portulaca, caryophyllales.  Jolse, a Korean online shop, sent me this toner for review purposes.  
Skin type/concerns:  Oily, aging, blemish prone, pores, hyper-pigmentation, fine lines and wrinkles. 
I received these products complementary to review and was not paid.  All reviews are my own honest opinion and  I never have been asked to write copy for a brand.  This blog post might contain promo codes, affiliate and referral links, which using my links will help generate a small commission that helps support my blog at no extra cost to you.
Key Ingredients
Portulaca (0.1%) , also known as purslane, is a annual succulent plant and it helps prevent dryness of skin and soothes skin with its excellent moisturizing ability.  Portulaca is also an anti-oxidant with its rich store of omega-3 fatty acids, vitamins C and E along with beta carotene.  Portulaca is an effective anti-aging ingredient that can help brighten and calm your skin.  Centella asiatica is a soothing and repairing skin care ingredient, as it is a plant that is rich in saponins and is an anti-inflammatory, calming your skin and aid in wound healing. It is rich in amino acids as well as essential fatty acids, beta carotene and other phytochemicals, which help with wound healing and stimulating new skin cell growth.  It not only just helps with healing, it helps reduce blemishes and skin rashes as it has anti-bacterial properties.  Centella extracts will helps minimize the appearance of pores, and since it stimulates collagen production, it will make your skin more supple and firm.
This formula also contains four components extracted from centella asiatica ~ asiaticoside helps form collagen to strengthen your skin and speeds up wound healing. Asiatic acid is an anti-aging compound, that helps to plump up your skin, prevents wrinkles, fine lines and scar tissue. Madecassic acid helps aid in the production of collagen and tissue while madecassoisise helps soothe, reduce redness and inflammation and helps heal your skin.
Beta glucan is one of three humectants in HERE  ~ with glycerin and sodium hyaluronate are the other two . This yeast or fungi derived ingredient will attract moisture to your skin, and then locking it in. It is also an antioxidant, helping soothe your fine lines and wrinkles, as well as soothing your skin. Allantoin is known for healing, soothing and softening skin and it also helps remove cracked and chapped skin, leaving behind healthy looking skin.
Panax ginseng is used in anti-aging skin care products, as it is can stimulate the skin and activate the blood flow, which will increase toning and production of new skin cells. It also has anti-oxidant and anti-inflammatory properties and its herbal properties and usage dates back over 5,000 years.  Moringa leaves are purifying and have antiseptic benefits, with anti-inflammatory properties ~ helping with blemish care.
Betaine salicylate is a gentler form of a BHA ~ this exfoliator that helps with pore care, helps prevent acne, remove dirt and debris from clogged pores by dissolving the dead skin cells and smooths the skin. It is also an anti-inflammatory and antibacterial. Sodium shale oil sulfonate is made from pine shale ~ a type of shale oil formed after ferns and evergreen forests decomposed over the course of millions of years ~ not to be mistaken with crude shale oil. Pine shale is not toxic and it is an anti-fungal, anti-bacterial and anti-inflammatory ingredient, helping with skin issues, such as eczema. 
This does have alcohol as the third ingredient.  I have oily skin and never had issues with alcohol in skincare products, so long it was balanced with hydrating ingredients, which this does have. That said, you know your skin better than I do, so if you cannot tolerate alcohol denat. in your skincare products, then you should shy away from this product.
Ingredients: Water, Dipropylene Glycol, Alcohol, Glycerin, Madecassic Acid, Asiatic Acid, Madecassoside, Asiaticoside, Panax Ginseng Leaf/Stem Extract, Moringa Oleifera Leaf Extract, Centella Asiatica Extract, Portulaca Oleracea Extract (0.1 %), Beta-Glucan, Sodium Hyaluronate, Betaine Salicylate, Sodium Shale Oil Sulfonate, Xantan Gum, Hydroxyethylcellulose, Sodium Citrate, Butylene Glycol, Propanediol, Allantoin, Disodium EDTA, Hydroxyacetophenone, 1,2-Hexanediol  cosDNA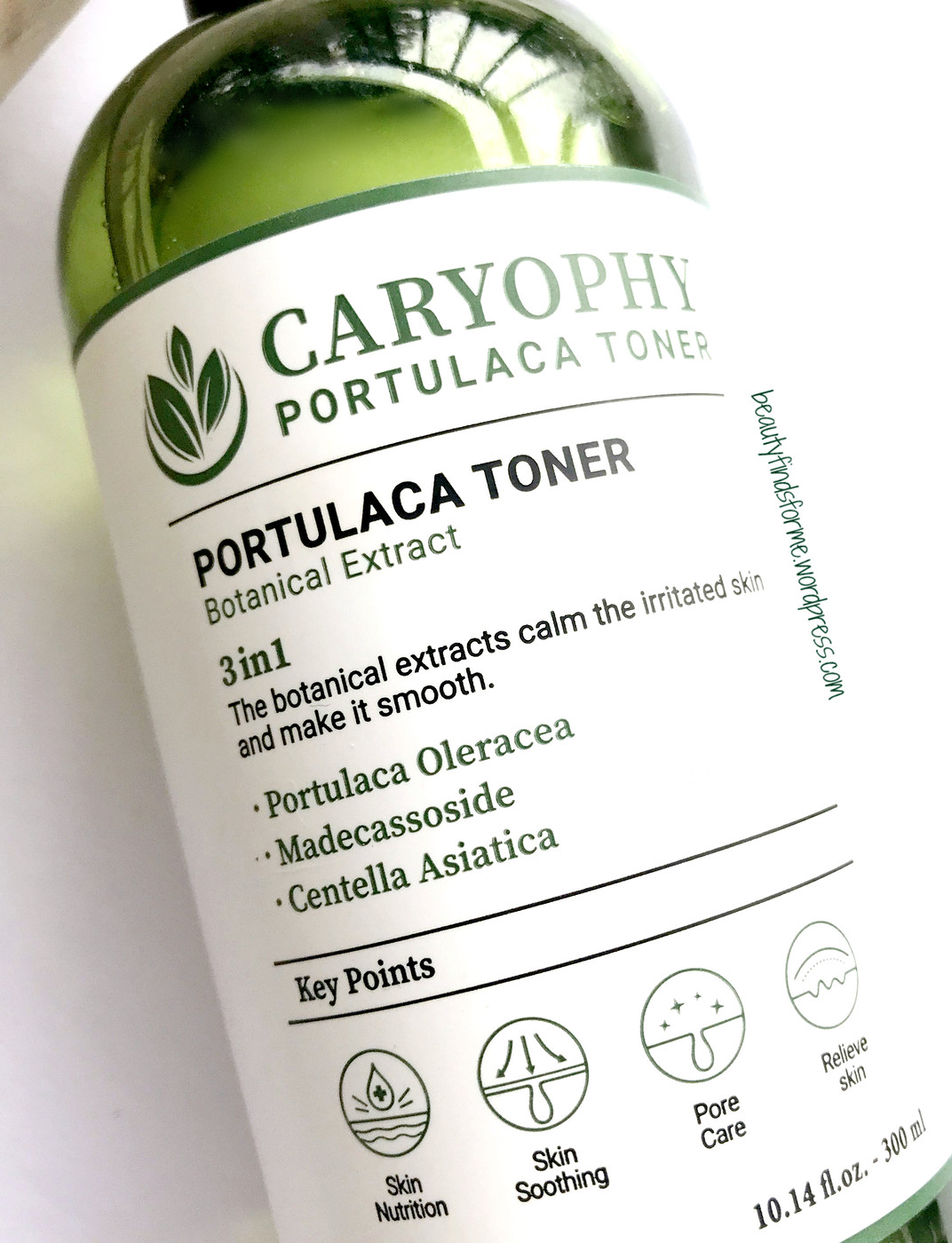 This toner comes in a huge 300 mL green bottle with a flip-cap pin hole applicator.  Its claims are pretty simple and straightforward.  This is a 3 in 1 botanical extract, providing skin nutrition, pore care and skin soothing benefits, relieving irritated skin and keeping it hydrated and soft.   That is pretty much it, so let's see how it performs.  This is a very watery toner and I think it has a slight herbal scent to it.  I have read other reviews about an alcohol scent, but I do not pick that up.  This absorbs pretty fast, as it is so lightweight, making it great for layering.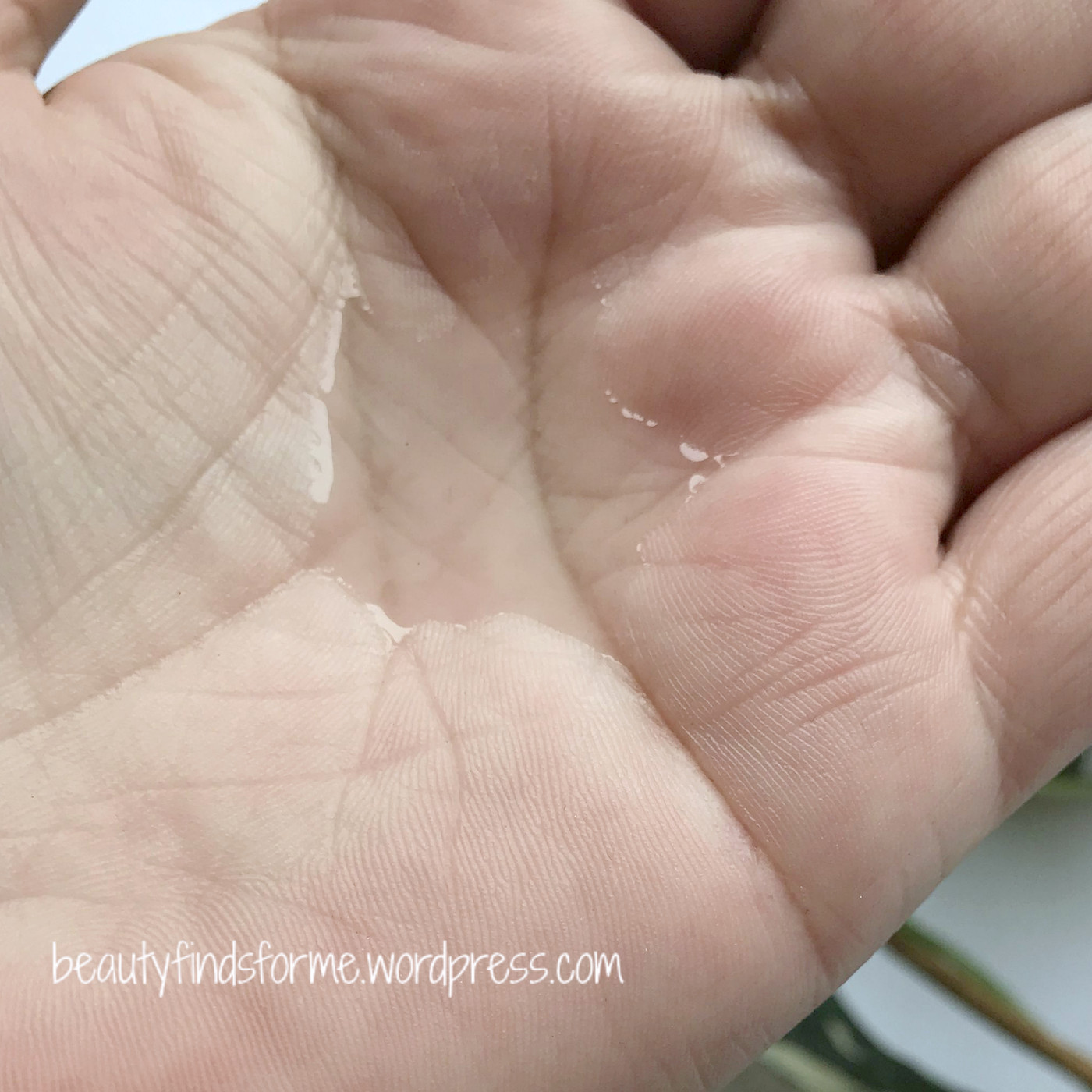 The pH level is a 5 so it is mildly acidic, which will provide hydration and it is skin balanced friendly.  It doesn't sting or cause irritation.  This is hydrating ~ it increased my moisture levels initially by 31% and it also provides some oil control, due to the alcohol and betaine salicylate as it decreased on oils by 38%.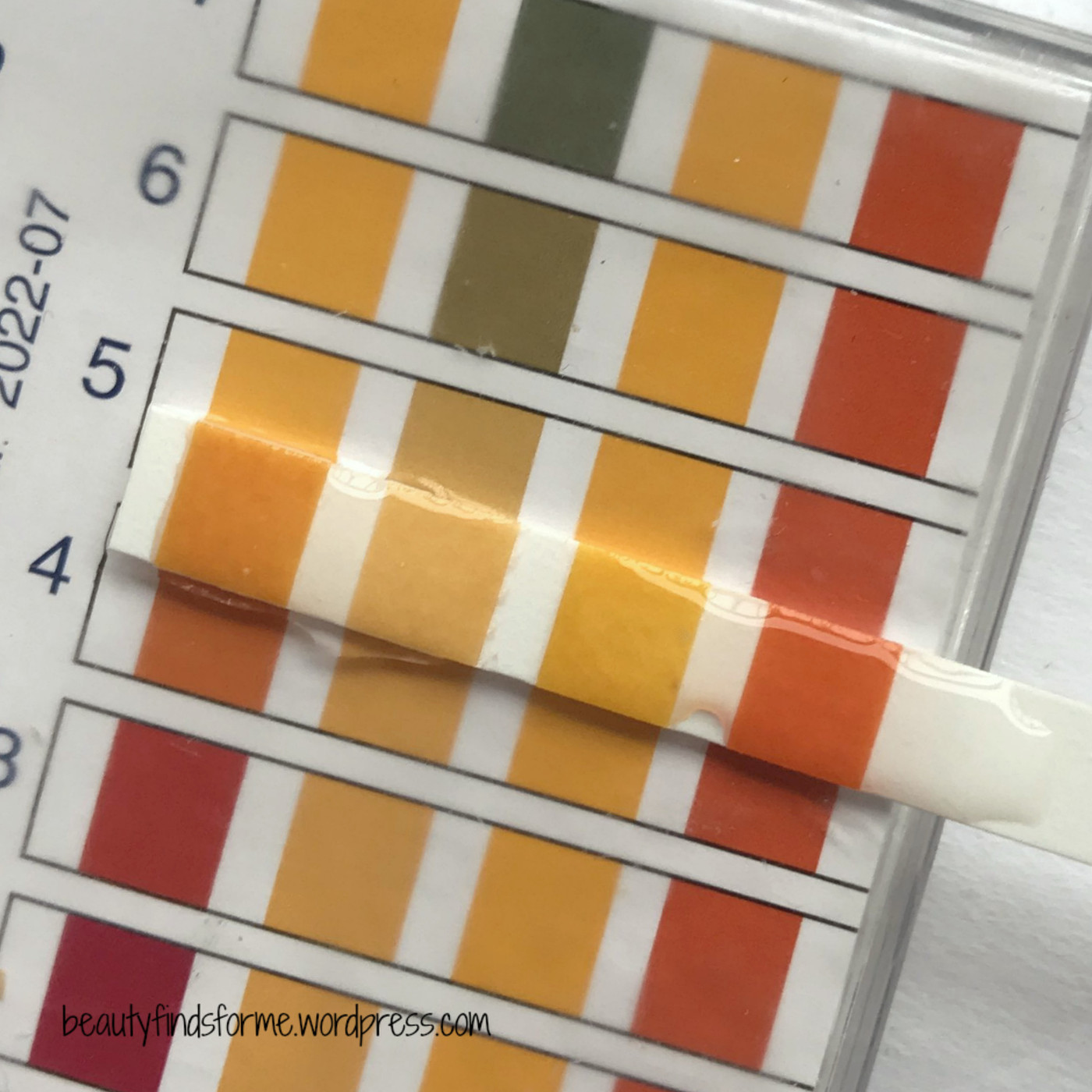 image from jolse.com
Okay, so this is a calming toner ~ it feels nice on my skin as it is cooling, it hydrates fairly well, is oily-skin friendly as it doesn't leave a sticky or tacky residue.  It softens my skin and doesn't cause any breakouts or dryness.  It's a decent toner that does pretty much what it claims to do.  I am just not EXCITED about it, but I will use it.  I would think that they would remove the alcohol from the toner, as I probably cannot recommend this for drier skin types.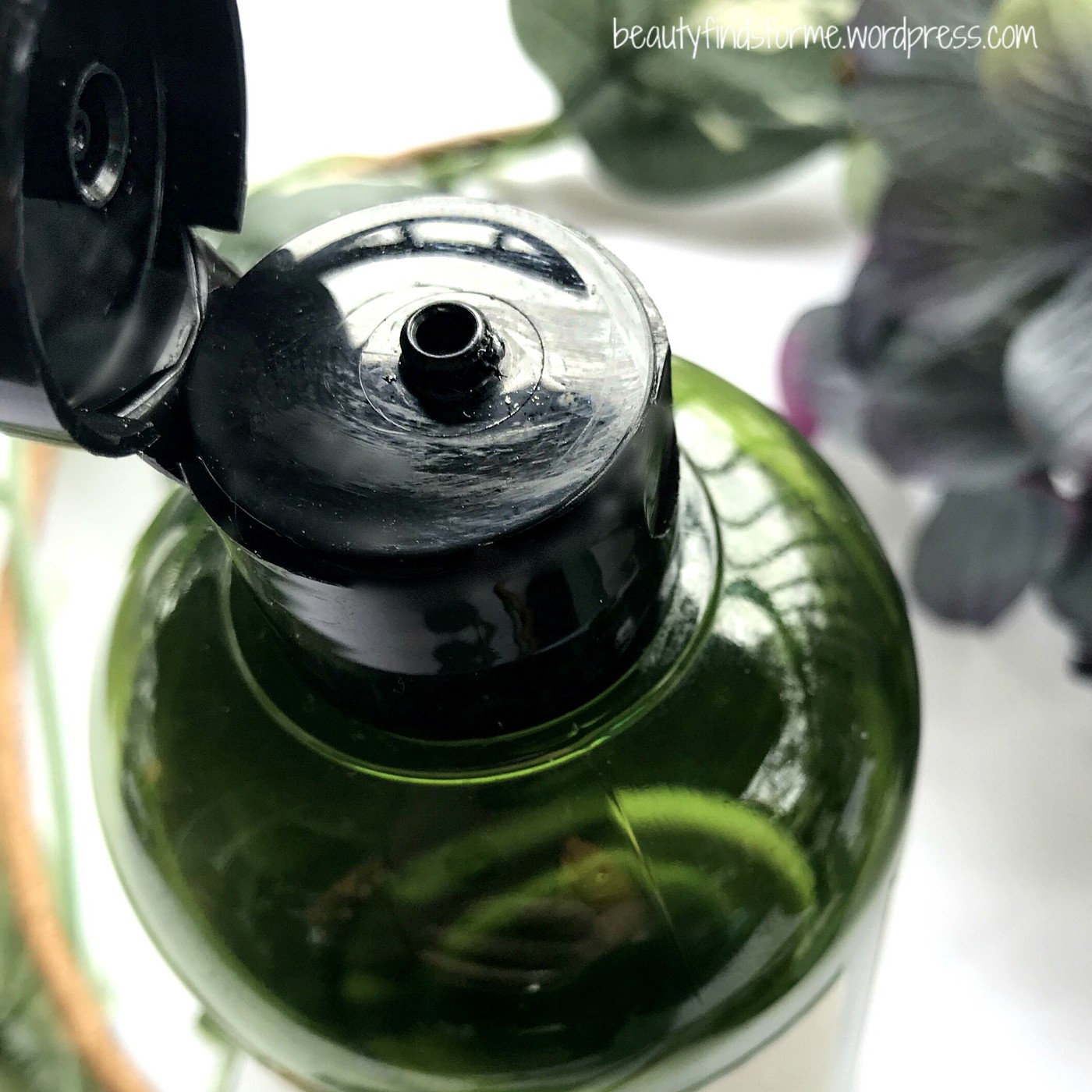 Where to  Purchase 
Jolse  carries Caryophy Portulaca Toner for under $17.00 USD for a huge 300 mL bottle (click here) and they carry this toner in special kits as well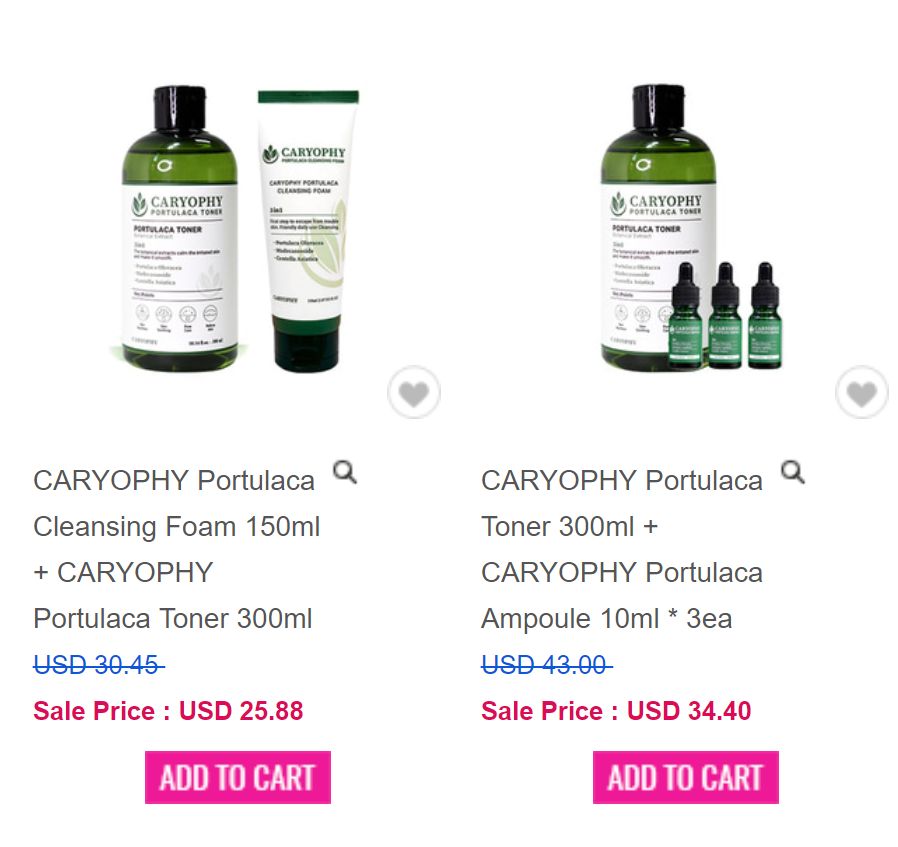 Jolse has free shipping, ships globally and they give out lots of free samples! 
[  products received  complementary for review purposes  ]