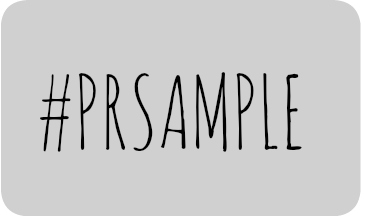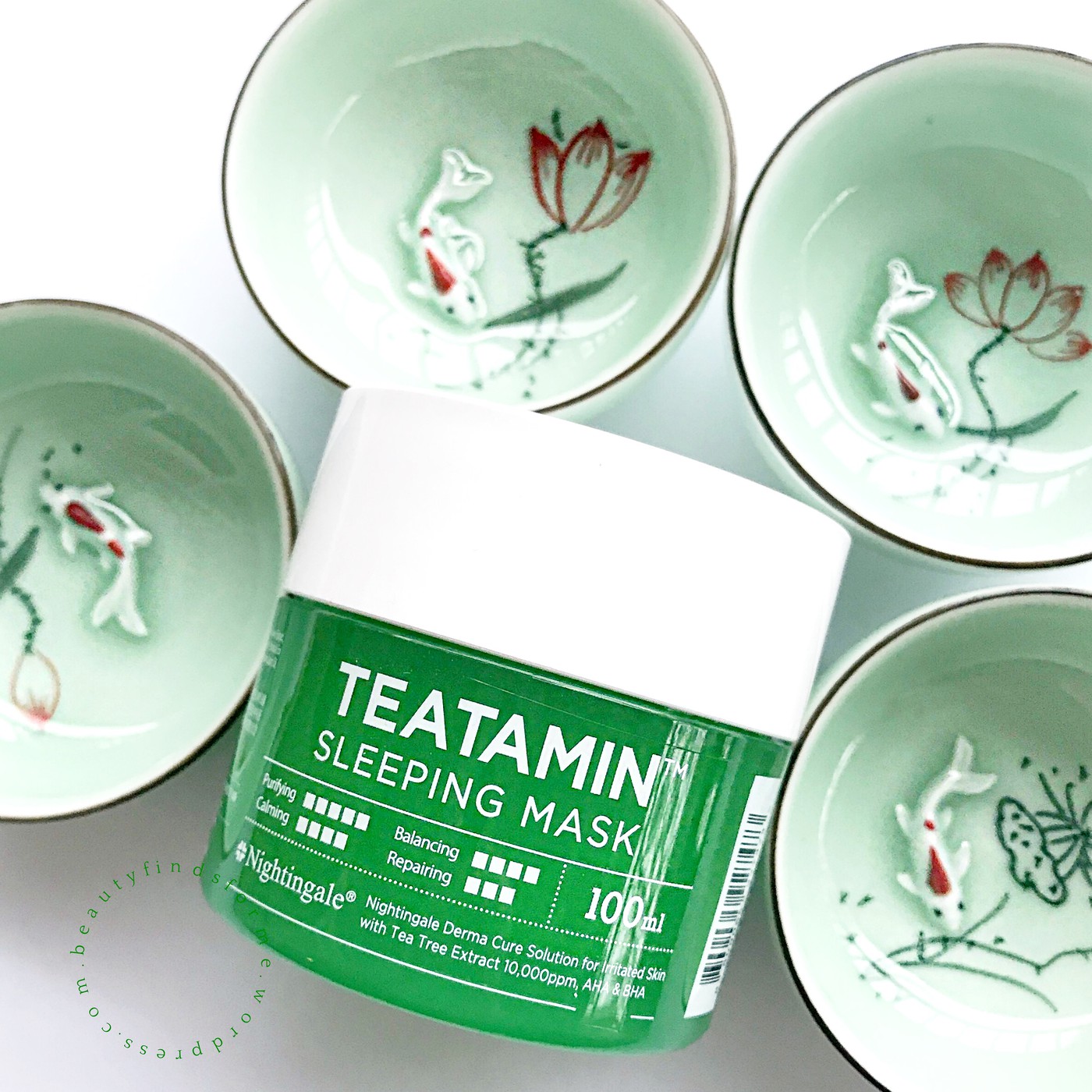 Have you heard of this brand Nightingale?  I haven't before so when Korean Online Store Jolse allowed me to select some products for review purposes, this product hit 3 of my sweet spots: New Brand, Tea Tree, Sleeping Pack.  It also has exfoliating properties, so this was of keen interest to me.   
Skin type/concerns:  Oily, aging, blemish prone, pores, hyper-pigmentation, fine lines and wrinkles. 
I received these products complementary to review and was not paid.  All reviews are my own honest opinion and  I never have been asked to write copy for a brand.  This blog post might contain promo codes, affiliate and referral links, which using my links will help generate a small commission that helps support my blog at no extra cost to you.
Key Ingredients
image from nightingale kr
Tea tree (10,000ppm) is a great friend to blemish prone skin ~ it is used for infections and diseases due to its healing and disinfectant properties ~ antibacterial, fungicide, antiseptic, antimicrobial, antiviral and can help speed up wound healing and reduce scarring, as it is a cicatrisant, which means skin and wound healing and cell regenerative. It helps with preventing dry, flaky skin and because of its antibacterial properties, can help heal current blemishes while reducing future blemishes and control excess oil. It helps with rashes, allergic skin reactions and fungal infections
image from nightingale kr
BHA salicylic acid to helps combat acne, by gently exfoliating your skin and removing dead skin cells and excess oil. Salicylic acid is fat soluble, so it can really get to the oil that is inside your pores. AHA glycolic acid is an exfoliator which removes top layer of dead skin cells, exposing new skin. It also lightens hyper-pigmentation from sun damage or aging. Retinyl palmitate is one of my favorite ingredients and this is an ester/derivative of retinol.  It will convert to retinol and then to retinoic acid once it is applied and absorbed topically by the skin.  Retinyl palmitate is less irritating than retinol, but its benefits are similar, but on a more gentle level, so effects will take longer. Retinol is an active and it helps promotes cellular turnover and I have used Retin-A, a prescription strength version, years ago and it really helped with my blemishes.  Its other side effect that makes this ingredient so wonderful, is it will help lighten PIH, age/sun-damage hyper-pigmentation and reduce fine lines and wrinkles, while making your skin smooth.  Retinol can cause photosensitivity, so make sure to wear sunscreen during the daytime.
image from nightingale kr
Vitamin A Blue Complex (patent number 10 1119337) consists of 6 herbal botanical ingredients: borago officinalis, lavender, chamomile, cornflower, hyacinth, clary sage and this will help improve the elastisty of pores while providing soothing moisturizing care.   
Centella asiatica, which is known as a soothing, repairing and healing herbal skin care ingredient.  It not only just helps with healing, it helps reduce blemishes and skin rashes as it has anti-bacterial properties.  Centella extracts will helps minimize the appearance of pores, and since it stimulates collagen production, it will make your skin more supple and firm. Calendula (pot marigold) has one of the longest histories of usage of any herb in skin care. This is herb, not to be confused with the flower marigold, helps heal chapped and irritated skin. It stimulates wound and burn healing and it helps reduce dermatitits. Calendula gets much of its healing properties from its high levels of carotenoids (similar to Vitamin A)
image from nightingale kr
Houttuynia cordata is a medicinal herb that is found in a lot in Asian skin care products. It is an antibiotic, which helps with preventing infection from skin problems, such as blemishes. It is also a potent antioxidant, as it contains anti-aging compounds such as flavonoids and triterpenoid, which helps strengthen, purify and revitalize your skin . It also has powerful detox properties, is an astringent and anti-inflammatory. Hippophae rhamnoides (sea buckthorn) contains vitamins C, A and E, beta carotene, minerals, amino acids and fatty acids. Vitamin C is important for brightening and stimulating collagen production. It contains 200 to 800 times more vitamins than apples. Sea buckthorn is known for its antioxidant properties to help slow down aging and to regenerate new skin cells, while penetrating deep into your derma layer and locking moisture inside. This is free from artificial pigments and frangrances 
Ingredients: purified water, glycerin, butylene glycol, cyclopentasiloxane, PEG-32, caprylic/capric triglyceride, 1,2-hexanediol, cyclohexasiloxane, denatured alcohol, melaleuca alternifolia (tea tree) extract, sodium hyaluronate, houttuynia cordata extract, salicylic acid, glycolic acid, retinyl palmitate, centella asiatica extract, centaurea cyanus (cornflower) flower extract, borago officinalis extract, lavandula angustifolia extract, marticaria recutita (chamomile) extract, salvia sclarea (clary sage) extract, hyacinthus orientalis extract, polygonum cuspidatum root extract, eriobotrya japonica (loquat) leaf extract, sophora angustifolia root extract, calendula officinalis flower extract, sanguisorba officinalis root extract, commiphora myrrha resin extract, chitosan, zanthoxylum piperitum fruit extract, acanthopanax senticosus root extract, allantoin, citrus limon oil fruit oil,  melaleuca alternifolia (tea tree) leaf oil, dipotassium glycyrrhizate, hippophae rhamnoides (sea buckthorn/vitamin tree) oil, melia azadirachta (neem) leaf extract, melia azadirachta  flower extract, coccinia indica fruit  extract, solanum melongena (eggplant) fruit extract, aloe barbadensis flower extract, ocimum sanctum leaf extract, curcuma longa (tumeric) root extract, corallina officinalis extract, carbomer, coceth-7, PPG-1-PEG-9 lauryl glycol ether, PEG-40 hydrogenated castor oil, polysorbate 60,triethanolamine, phenoxyethanol, dimethicone crosspolymer cosDNA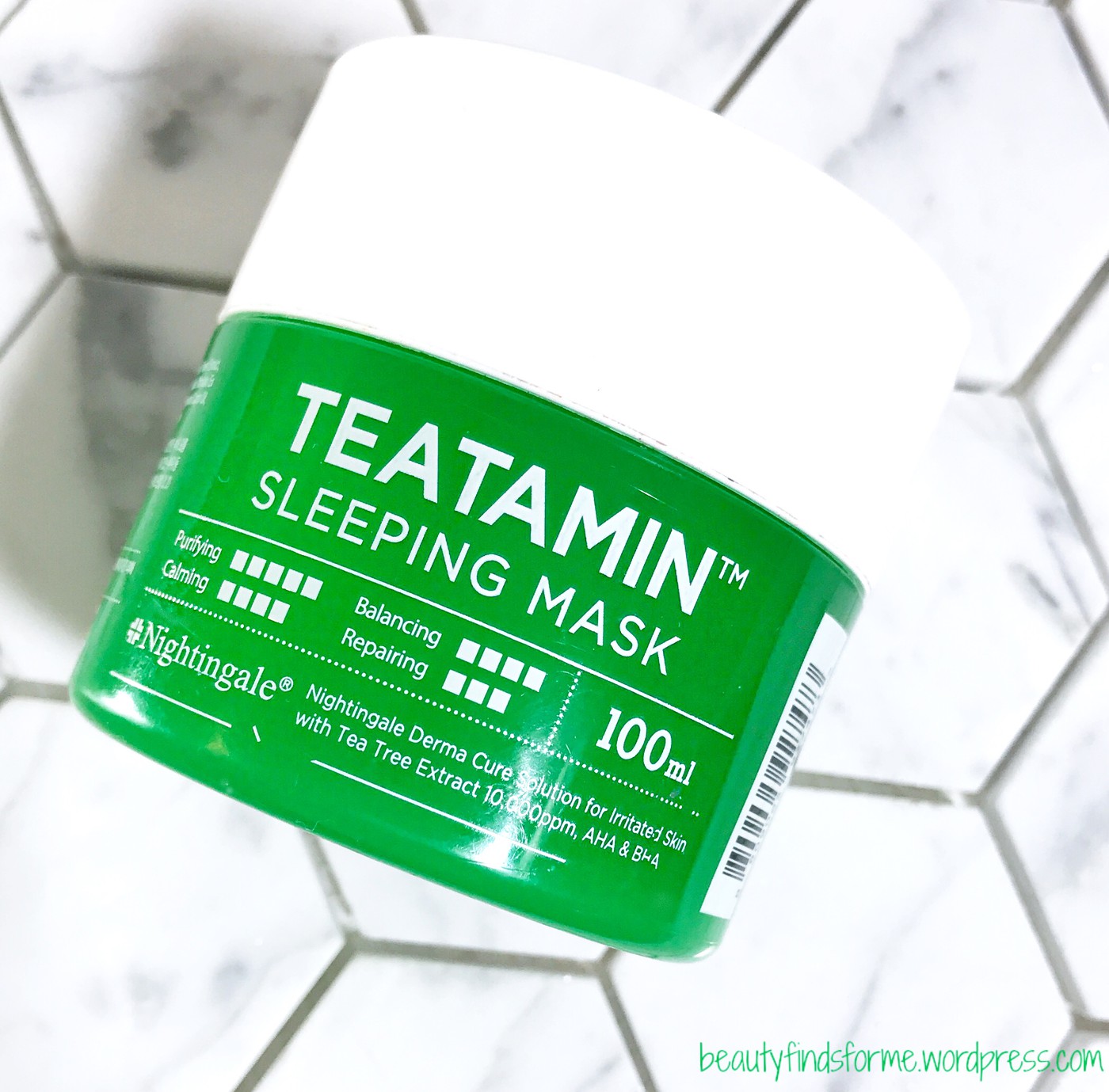 What are its claims?  Nightingale states that this will soothes irritated skin, brightens and clarifies skins, improves skin tone, balances the water-to-oil levels of the skin, removes dead skin cells and sebum and revitalizes the skin. This comes in a green plastic tub with a white cap ~ it reminds me of Kiehls' packaging for some strange reason.  At any rate, the sleeping pack is a medium weight gel-texture, in a lime green shade, with the scent of citrus with some lavender and just a tiny hit of tea tree.  It smells really,  really nice.   This is very cooling on my hand and it applies easily, with a fairly quick absorption.  This initially increased my moisture levels by 52% and decreased my oils by 33%.  I do not know the percentages for the acids in here, but I decided to do a pH test on this sleep pack anyway, as one of its claims is to exfoliate.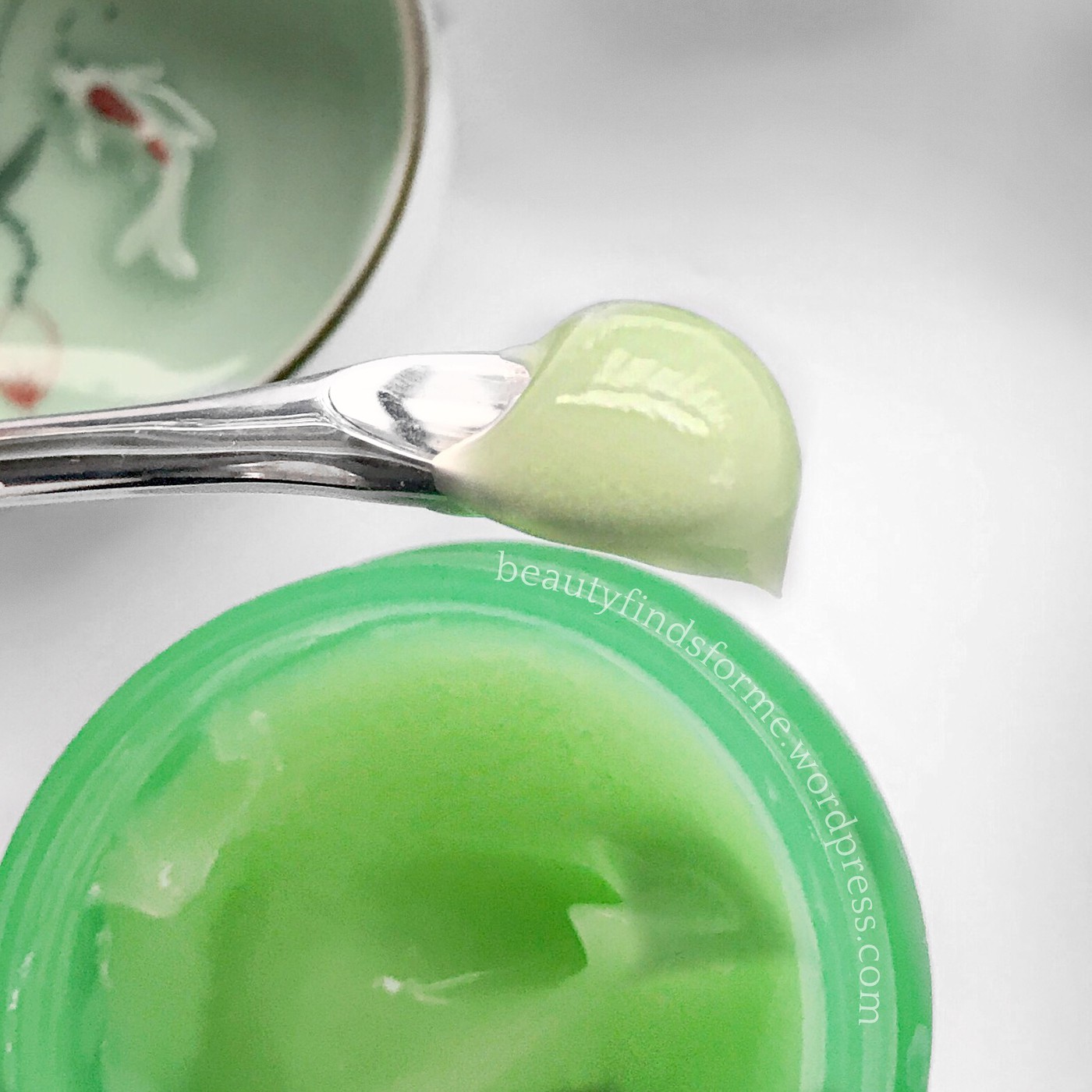 The pH level is a 5.5, so it is mildly acidic, but not by much. That said, with regular use, acids not only hydrate your skin, but can provide mild exfoliation benefits.  This gel sleeping pack can be either applied as a thin layer, which actually is good for day time use as well ~ Nightingale does recommend that you can use this as a day time moisturizer and it is not sticky or tacky with a thin layer.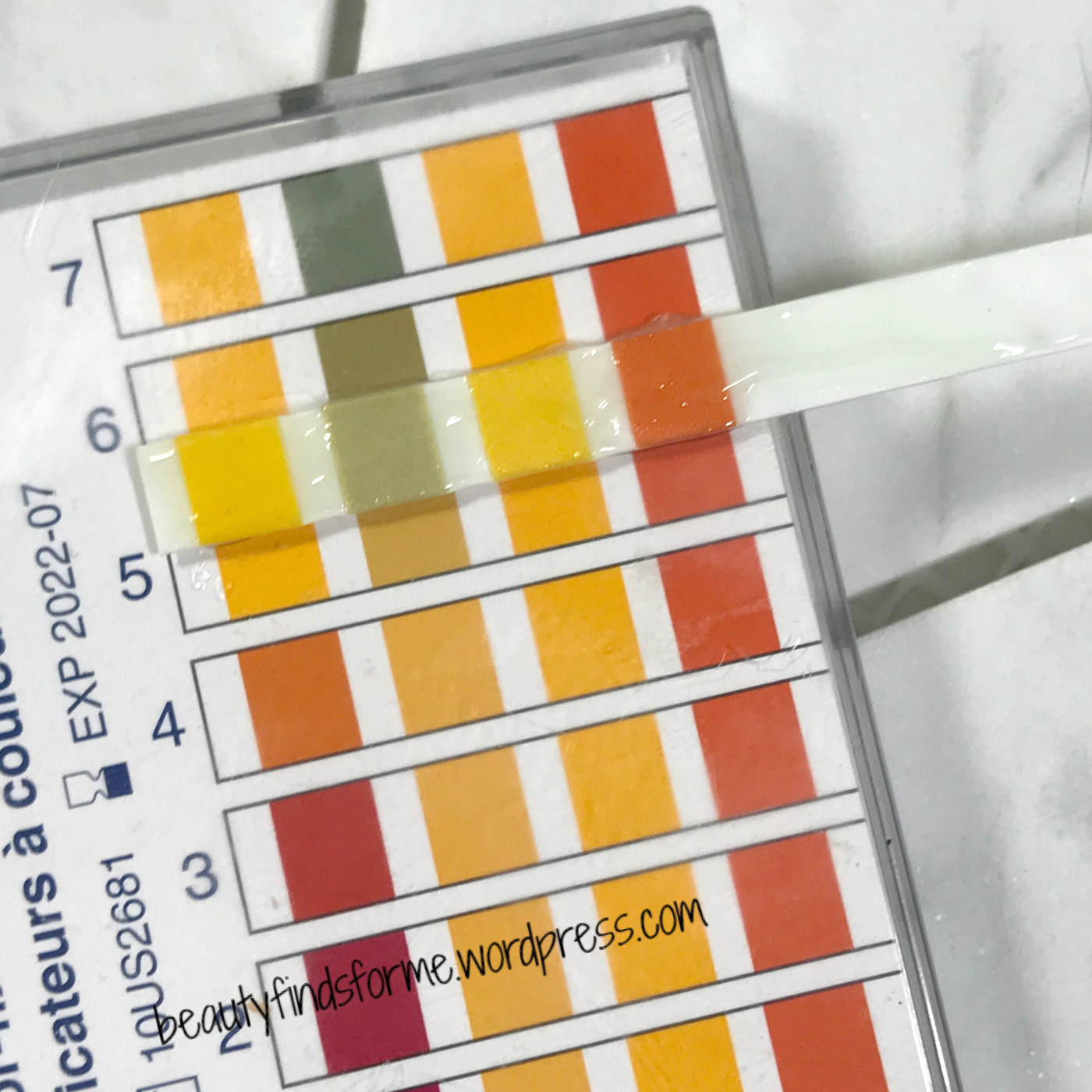 It also doesn't pill on my skin, either at initial application or in the morning. I have had sleep packs do that in the past.   Another recommendation is to place this jar in the frig and then apply a thick layer overnight.  This will provide  for more cooling and astringent benefits and helping to reduce the appearance of your pores, while giving a refreshing feeling.   This sleep pack is for oily or oily/combo skin and I would not recommend it for drier skin types at all.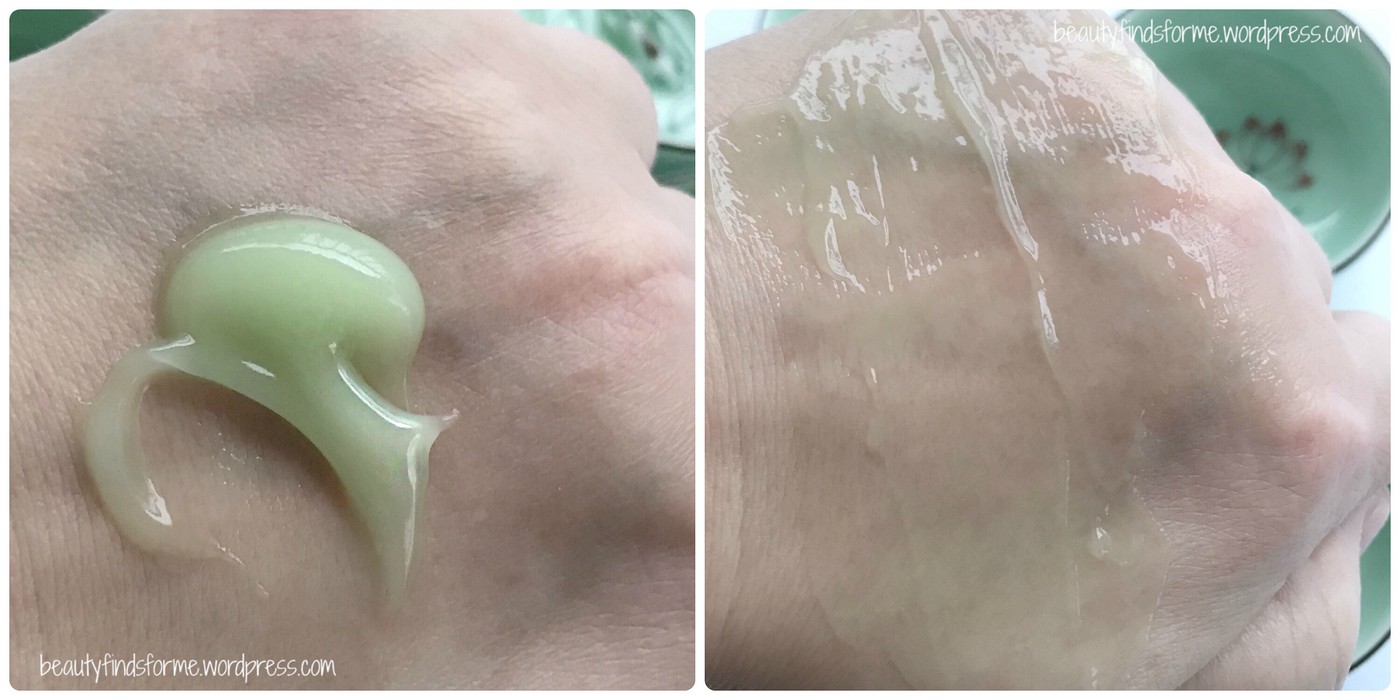 I have been using this for a while now and am just about done with the sleeping mask pack.  I have used it with other acid treatments without an irritation, as both the pH and acid percentages are way too low to impact other treatments.  This is very soothing and calming and in the morning, my skin does not feel greasy or oily ~ it is soft, not dry and I do believe this helps keep blemishes away!  I also feel this helps cool down and remove any redness on my face.  This is very much a sleeping pack for the hot weather too OR if you are inside with hot forced air due to the cooler months.
image from nightingale kr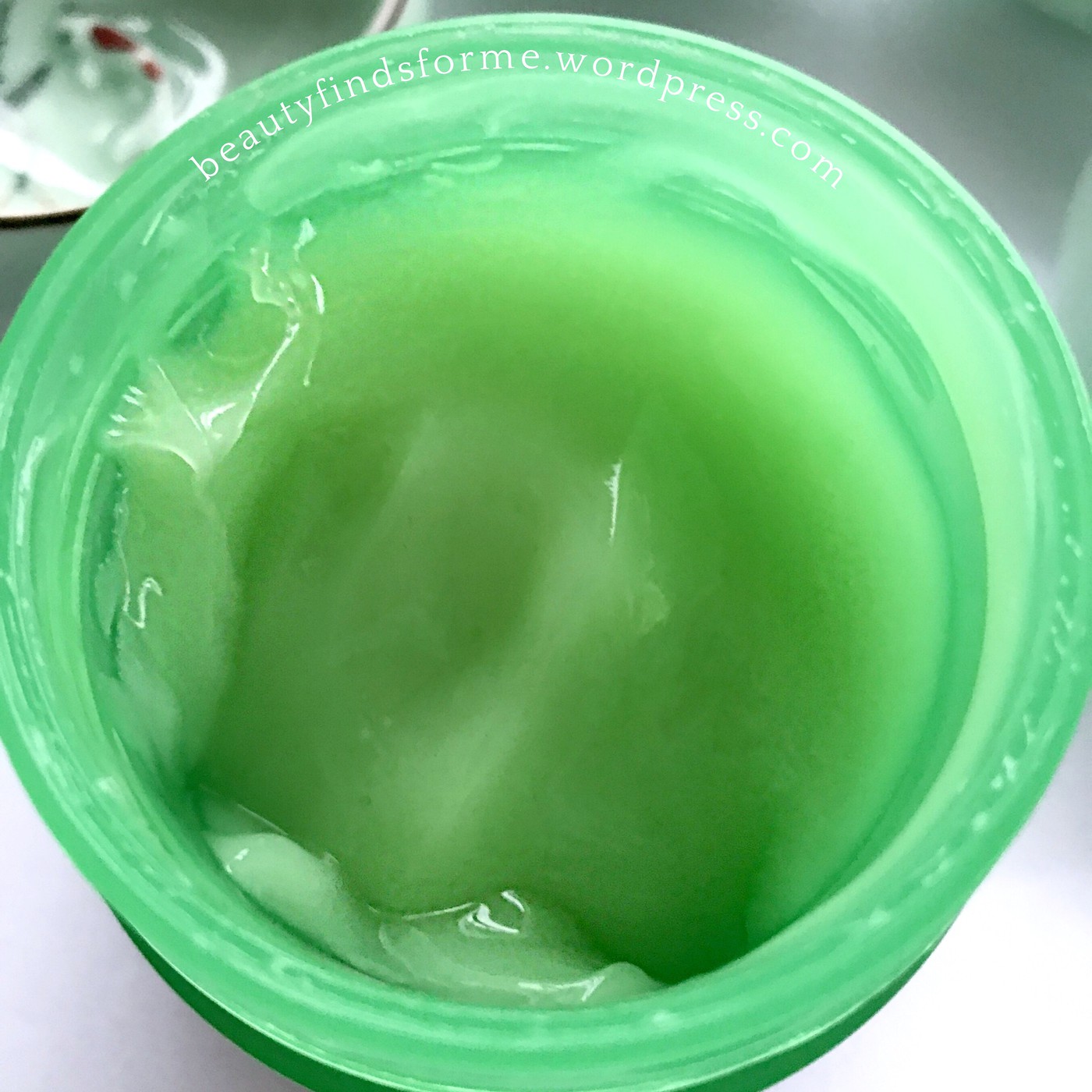 Why do you need a sleeping mask pack?   You can use a cream, I know I have ~ but make sure it is an occlusive cream.  A sleeping mask pack is more occlusive than most moisturizers and the reason for this is simple.  It helps lock in all of your other skin care products and can reduce trans-epidermal water loss, which is very important as you sleep.  One thing to note ~ occlusive ingredients do not bring moisture into your skin, but use the existing moisture to reabsorb it back into the skin, due to its barrier function.  That is why just a sleeping pack is not enough at night ~ you need to ensure that you have done a hydrating skincare routine before locking it all in with a sleeping mask pack. Occlusives don't feel that great on my oily skin for day time use ~ it is too greasy, too oily ~ but for nighttime use, I do not mind.  Your skin needs to recover and with a good occlusive product, it can help reset or reboot your skin, resulting in smoother and softer skin when you wake up.  Your skin will repair itself overnight, so using a product with beneficial nutrients and ingredients as your last step will create a protective barrier to lock in ingredients and prevent your skin from drying out.   
Where to  Purchase 
Jolse  carries Nightingale Teatamin Sleeping Mask (100mL) for under $14.00 USD (click here) and they also carry more items from Nightingale as well (click here).  Jolse has free shipping, ships globally and they give out lots of free samples! 
[  products received  complementary for review purposes  ]