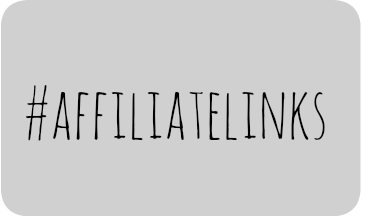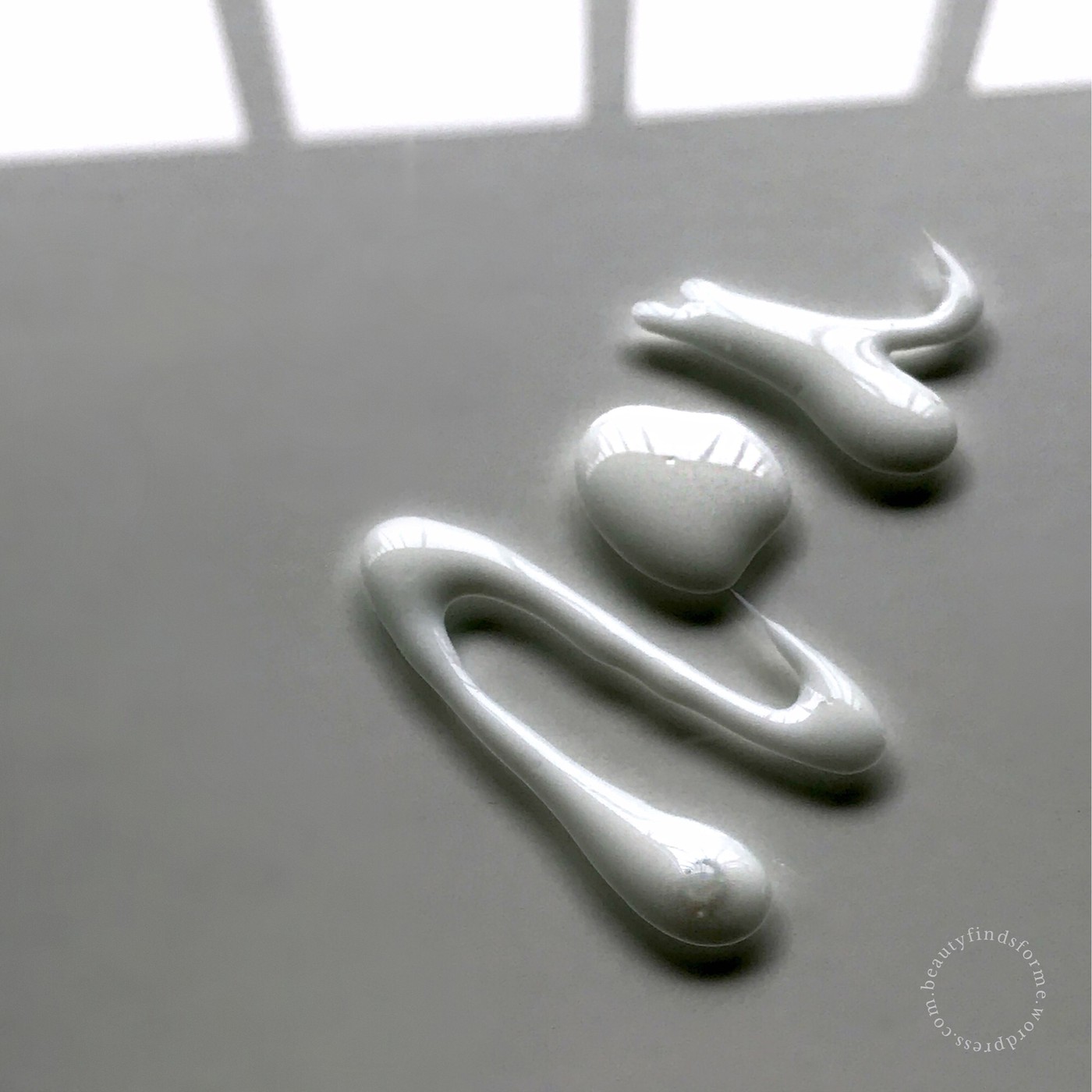 Once again, to repeat myself, I fell in love with Naruko because of their Tea Tree Shine Control & Blemish line ~ their sheet masks, night jelly, BB cushion, sunscreen and body shower gel are all favorites of mine.  In fact, I reviewed quite a bit of them in my Tea Tree Mega-Blog post a couple of years ago.   Last summer, there were a couple of new additions to the Tea Tree line and this sunscreen has been a thrice repeat purchase now.   Did you know... Your oil production increases 10 to 20% for each degree the temperature of your skin rises?   Hot weather is not a friend to us oily skinned peeps and what I do is turn to some tea tree products to help keep my oily skin under control.

Skin Type/Concerns: Oily, blemish prone, pores, aging skin with fine lines/wrinkles and hyper-pigmentation (both sun damage and PIH)
All reviews are my own honest opinion and  I never have been asked to write copy for a brand.  This blog post might contain promo codes, affiliate and referral links, which using my links will help generate a small commission that helps support my blog at no extra cost to you.
Whenever I do a sunscreen review, I always like to include this in my blog post.  It may seem repetitive if you are familiar with my blog posts, but not everyone reads every review or clicks on resources to find out what I am referring to.  If you already know this information, skip over to read my review for the Naruko Sunscreen.
We all know what SPF rating means, but what does PA stand for?   I am very familiar with SPF (sun protection factor) and that it ranks based on protection from UVB :: ultraviolet B (shortwave) rays.  But the PA rating is something newish to me and a lot of Western readers, and I really notice it on Asian sunscreens, not so much American brands.  PA is the amount of protection the sunscreen offers from UVA :: ultraviolet A (long-wave) rays.  PA ranks with + signs and the higher the + signs, the more protection you will get from UVA rays.
UVB is what causes sunburns and reddened skin and has direct links to cancer.  UVA is what causes us to tan, and age ~ wrinkles and deep lines are caused by UVA exposure.  A really fantastic article about ultraviolet rays and how they affect our skin can be found here at the Skin Cancer website  and I highly recommend reading it.   One thing I have learned is that a broad spectrum sunscreen is the proper choice as it will help deflect the UV rays and not allow them to penetrate into your skin layers.
TL;DR:  You need to wear them.  Don't skimp on or skip this step.
Naruko Tea Tree Refresh Cooling Sunscreen SPF50 +++ is a blemish-fighting, UVA/UVB protecting sunscreen, helping to control oiliness, while providing pore unclogging and removing excess dirt and oil.  This sunscreen offers broad spectrum protection, which means is that it will deflect both types of UV rays ~ UVA and UVB ~ and will not allow them to penetrate into your skin layers.  Of course, it contains tea tree oil, known to be used for many infections and diseases due to its healing and disinfectant properties ~ antibacterial, fungicide, antiseptic, antimicrobial, antiviral and can help speed up wound healing and reduce scarring, as it is a cicatrisant. It helps with preventing dry, flaky skin and because of its antibacterial properties, can help heal current blemishes while reducing future blemishes and control excess oil. It helps with rashes, allergic skin reactions and fungal infections.
It contains 3 different types of chemical UV blockers: 5% ethylhexyl methoxycinnamate (Octinoxate), which protects against UVB rays, 3% butyl methoxydibenzoylmethane (Avobenzone) is a broad spectrum filter, as it effectively blocks both UVA and UVB rays and 2% benzophenone-3 (Oxybenzone) works best with other UV blockers and will absorbs UVB and UVA rays.  Due to the presence of oxybenzone, do not use on children under 2 years of age, as they do not have the proper enzyme to break down this ingredient.  The low percentage of oxybenzone means it is FDA approved as a safe and effective over-the-counter sunscreen ingredient. This doesn't state it is PA, but since it has UVA protection, it is a PA product with 3 stars. 
This not only has UV active ingredients, but another active that is especially beneficial for oily or clogged pores ~ 0.2%  salicylic acid, which helps to combat acne, gently exfoliating your skin and removes dead skin cells and excess oil.  Salicylic acid is fat soluble, so it can really get to the oil that is inside your pores.
Phytoferulin is Naruko's blend of 11 concentrated herbal ingredients: kalanchoe spathulata, glycyrrhiza glabra (licorice) root, alpine skullcap (scutellaria alpina), masterwort (peucedanum ostruthium), ginkgo biloba, alps wormwood (artemisia umbelliformis), leontopodium alpinum , alpine willowherb (epilobium fleischeri) , calendula officinalis, chamomilla recutita (matricaria) and  camellia sinensis (green tea) extracts. This complex will help prevent hyper-pigmentation and environmental stress to your skin, while being a powerful antioxidant and brightening agent. This complex is very effective in hydrating your skin, while controlling oil.
PHA gluconolactone is also found here, helping to bring moisture and gently exfoliate the surface of your skin. These next ingredients are very popular in the Tea Tree series: Serenoa serrulata help control oil production, as it contains free fatty acids that block oil production; Lentil seeds are rich in oligonucleotides ~ minerals that are anti-inflammatory, anti-aging and antioxidants  ~ helping to firm skin by working with collagen production, refining pores and balancing oil production;  Pirotone olamine will help prevent blemishes from forming as it suppresses the bacterial growth; Zinc PCA reduces excess oil  and phospholipids will help improve damaged skin while providing moisturization, as it contains linoleic acid. 
This has cooling benefits due to 2 ingredients:  Menthol is cooling on the skin and stimulates it, breaking down breaks down the clumps of dead skin and sebum.  Menthyl lactate (menthol and lactic acid) has cooling, refreshing soothing properties and helps with relieving itching and irritation.  People with G6PD deficiency are advised not to use this product as it contains menthol. This product is made without parabens, artificial dyes or preservatives and is good for all skin types, especially oily or blemish prone skin. 
Active Ingredients:
Salicylic Acid 0.2%
Ethylhexyl Methoxycinnamate 5%
Butyl Methoxydibenzoylmethane 3%
Benzophenone-3 2%
Other Ingredients: water, butylene glycol, alcohol, gluconolactone, PEG-60 hydrogenated castor oil, phospholipids, zinc PCA, carbomer, xanthan gum, glycosyl trehalose, sodium hydroxide, hydrogenated starch hydroxide, fragrance, phenoxyethanol, lens esculenta seed extract, piroctone olamine, propylene glycol, menthol, 2-bromo-2-nitropropane-1,3-diol, menthyl lactate, melaleuca alternifolia (tea tree) leaf oil, kalanchoe spathulata extract *, artemisia umbelliformis extract *, calendula officinalis flower extract *, camellia sinensis (green tea) leaf extract *, chamomilla recutita (matricaria) flower extract *, epilobium fleischeri extract *, ginkgo biloba leaf extract *, glycyrrhiza glabra (licorice) root extract *, leontopodium alpinum extract *, peucedanum ostruthium leaf extract *, scutellaria alpina flower/leaf/stem extract *,iodopropynyl butylcarbamate, serenoa serrulata fruit extract, ethylhexylglycerin cosDNA   *Phytoferulin® Extract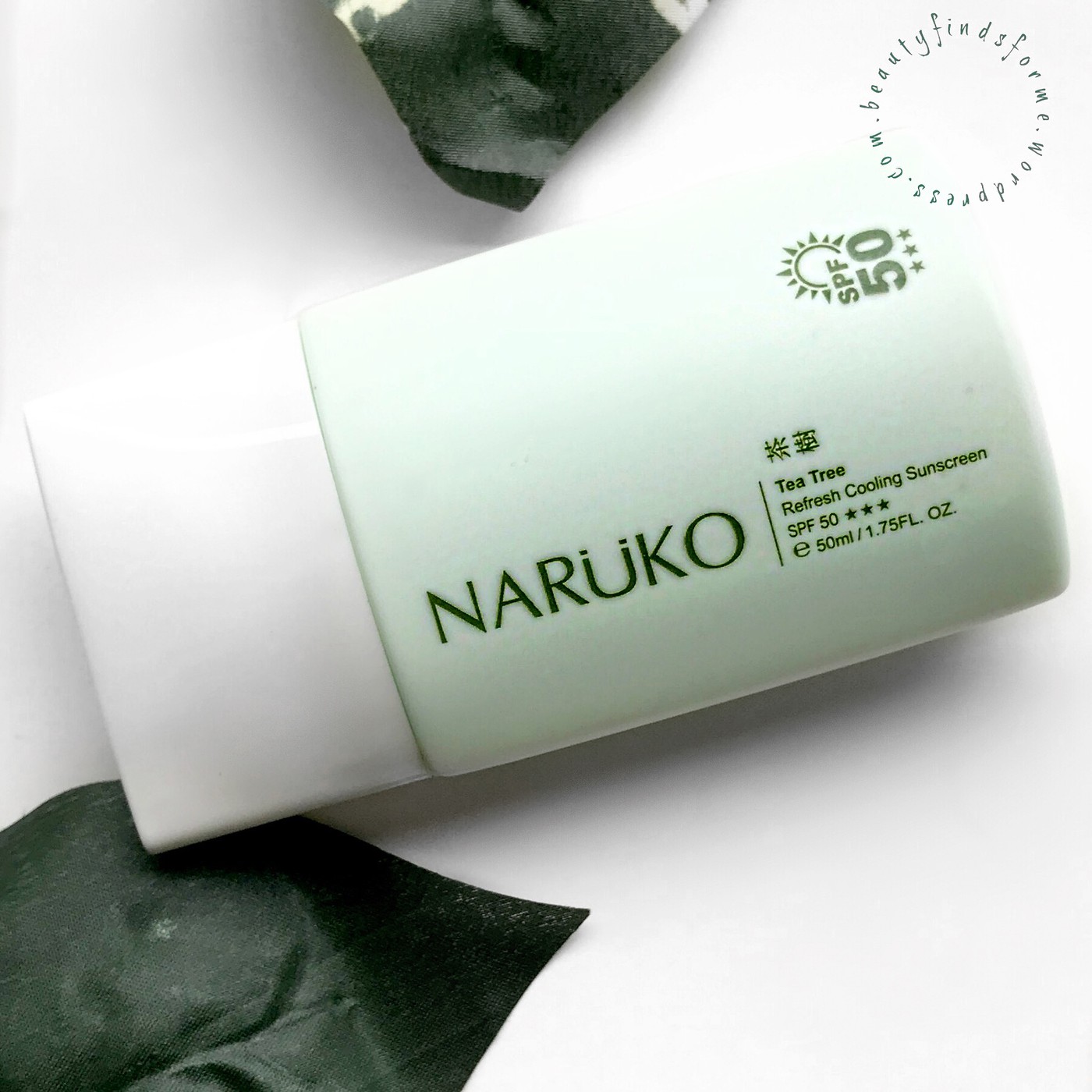 This sunscreen comes in a nice rounded rectangular shape with a twist off cap.  I wish it was a flip top cap, as it makes it easier to apply, but c'est la vie. It has a nice pointed nozzle and I shake it up ~ you don't need to as it isn't a physical sunscreen, but old habits die hard ~ and then tip over and squeeze.  Not too hard, as this is a lovely white fluid.  I love Taiwanese sunscreens as they are normally very watery and easy to apply, lightweight and not greasy ~ this Naruko Sunscreen is no exception.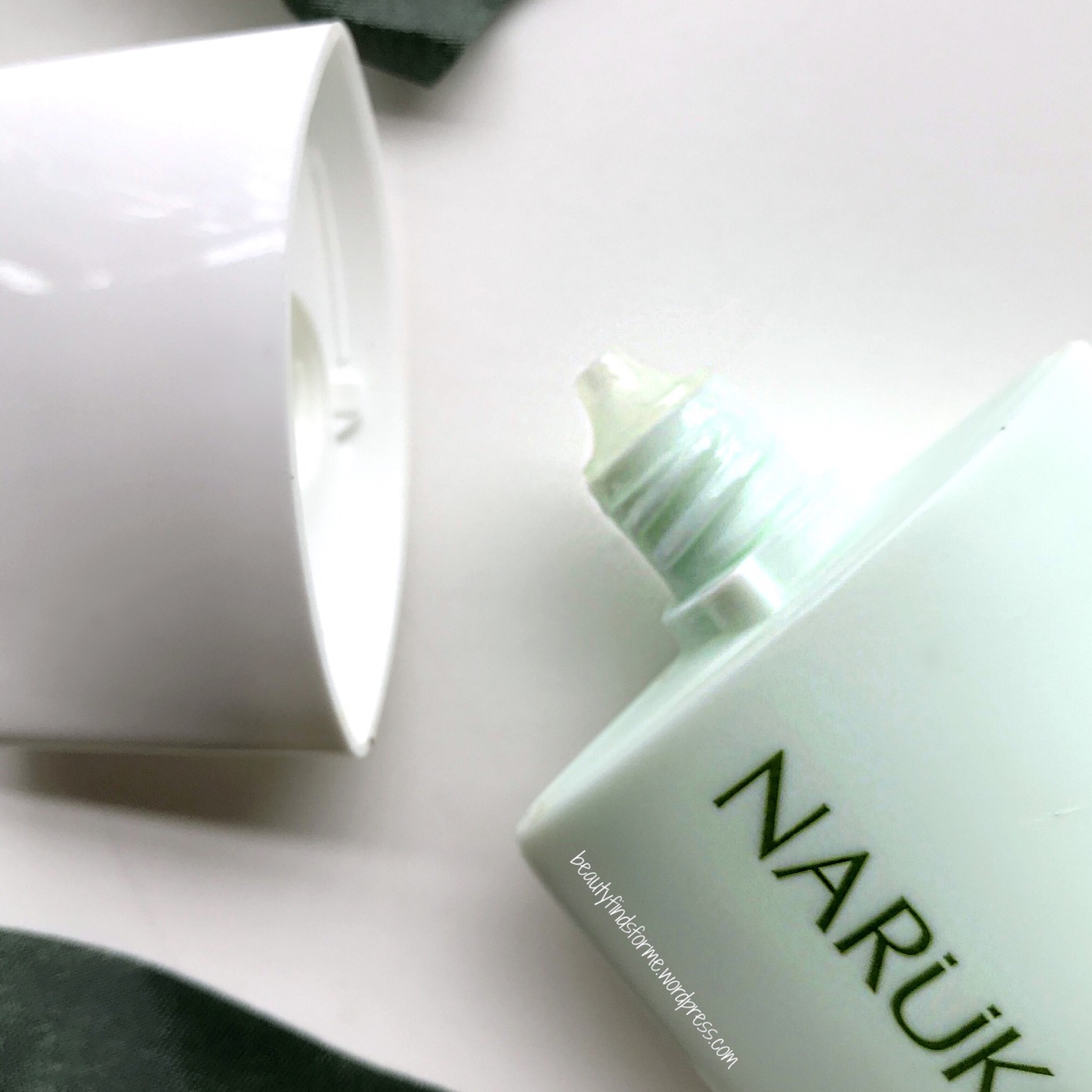 It has a light scent to it ~ a bit tea tree, a bit mint, not strong ~ and it absorbs quickly into my skin without any WHITE CAST.  Seriously good stuff.  It isn't drying at all, but it does help control oil, although I would not say it is mattifying.  I still have some shine, but it isn't greasy looking at all.  My skin just looks very healthy.

This is very refreshing on my skin ~ the menthol in it provides a cooling effect that isn't icy or too cold.  It is just like if you splashed water on your face and a cool breeze passed over your skin.
Its claims are
Protects against UV damage and prevents sunburn
Blocks UV rays
Fights and prevents acne
Minimizes appearance of large pores
Removes dead skin cells and unclogs pores
Balances skin's natural oils and reduces skine
Repairs and soothes irritation
Gets rid of dark and uneven skin tone
Leaves skin feeling refreshed, soft and supple
Strengthens skin barrier and prevents aging
Based on the above claims, I would say it does protect against UV damage and prevent sunburns, so long you remember to reapply ~ this is not sweat or water proof, so if you are outside a lot, you will need to reapply it several times.  However, for me this sunscreen is perfect for daily use ~ I am rarely outside for long periods of time during the week, so this sunscreen lasts a long time.  It doesn't clog my pores at all, so I would say it is helping to prevent blemishes and heal them.  It is very soothing to my skin and the cooling sensation is quite refreshing.  Does it get rid of dark and uneven skin tone?  That claim, I would say no to.  However, it does not dry out my skin, it leaves it hydrated and an SPF 50 product is going to help prevent photo-aging.    
Final Thoughts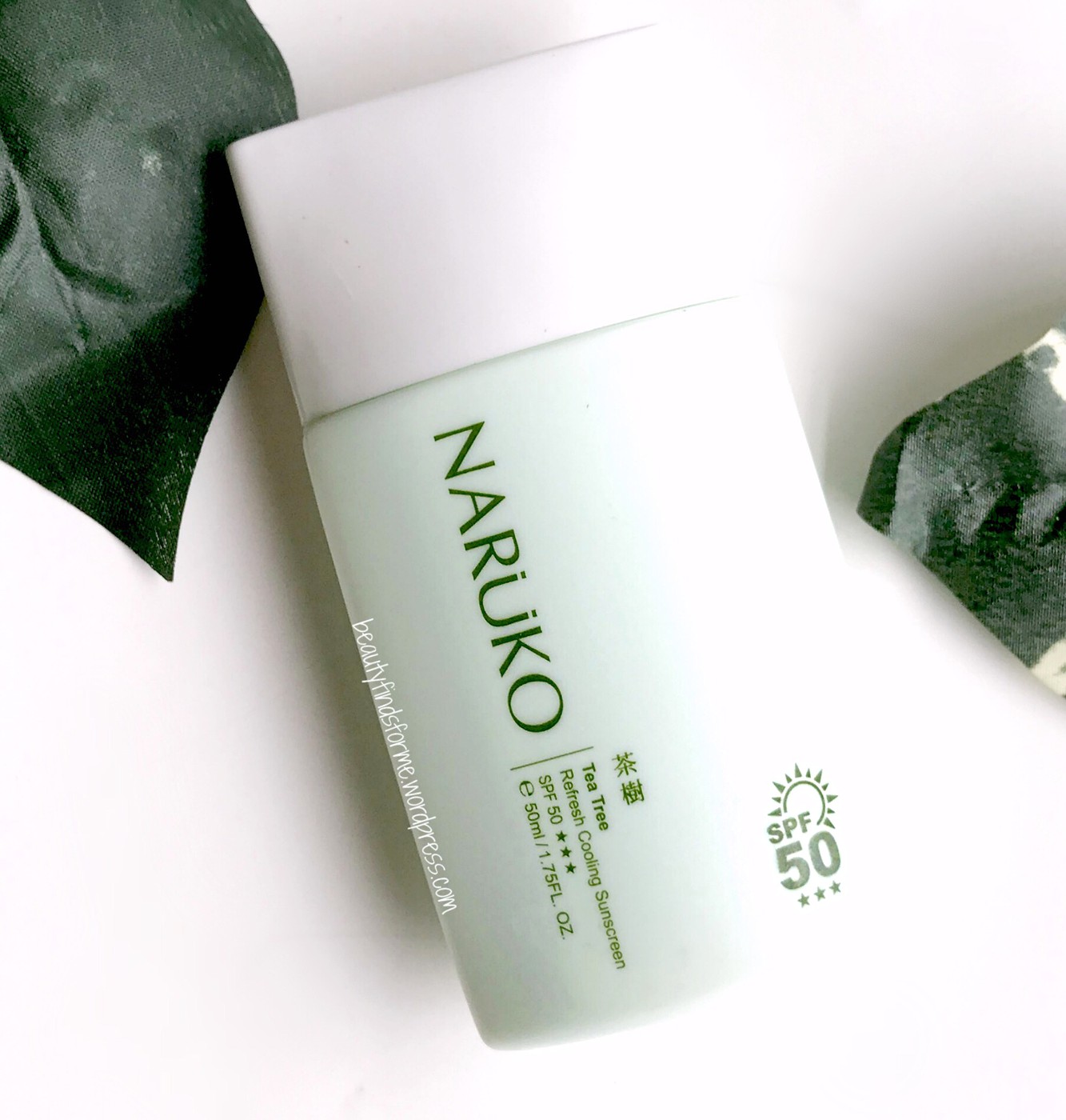 This is my sunscreen pick for 2018.  I love it so much that I am on my third tube ~ it is has everything I am looking for in a sunscreen ~ high SPF, PA protection, BHA, blemish control, lightweight fluid, hydrating, cooling, no white cast with a moderate amount of oil control.  If it is missing anything, it is that mattifying effect, but overall, I am very happy with it.  I am going to have to purchase another tube soon!  Great job, Naruko ~ another winner in the Tea Tree line!  Have you tried the latest in Naruko's Tea Tree line?  What is your favorite item in their Tea Tree line or one that you really want to try out?
I will have a few more sunscreen reviews coming up ~ I am a beauty blogger so even though I find a product that I LOVE totally, I am also interested in trying new products.  Sometimes, a newer product can become the love of my life!  I thought for years that Biore UV Aqua Rich Watery Essence SPF 50+ PA++++ was my Holy Grail, but Biore reformulated that a couple of years ago and it hasn't been the same.  I do have a few sunscreens that I really enjoy and repurchase besides the Naruko one ~ Country & Stream Honey UV Water Gel (review here) and the latest from Klairs ~ Soft Airy UV Essence SPF 50/PA ++++ (review here).  Do you like reading sunscreen reviews? 
Where to Purchase
Naruko, of course!  Naruko has several different stores around the world too
Naruko USA  Naruko USA will also give free gifts and you earn points when you purchase at their store.  These reward points then can be converted to spend on any product you want. For USA orders, if you order $40.00 or more, you automatically get free shipping.  Naruko USA will ship internationally, so check here for more information.

I recommend the following item as well ~ Tea Tree Shine Control & Blemish Clear Night Gelly Sleeping Mask ~ smells like spearmint! 
Also, check out Beauty and the Cat's excellent review here on the Tea Tree Overnight Blemish Clear Powder.  Angela uses it as a  loose powder as a pre-step before her mineral powder.   I have used it as a setting powder in the summertime and I really like it. 
[   contains affiliate links ]