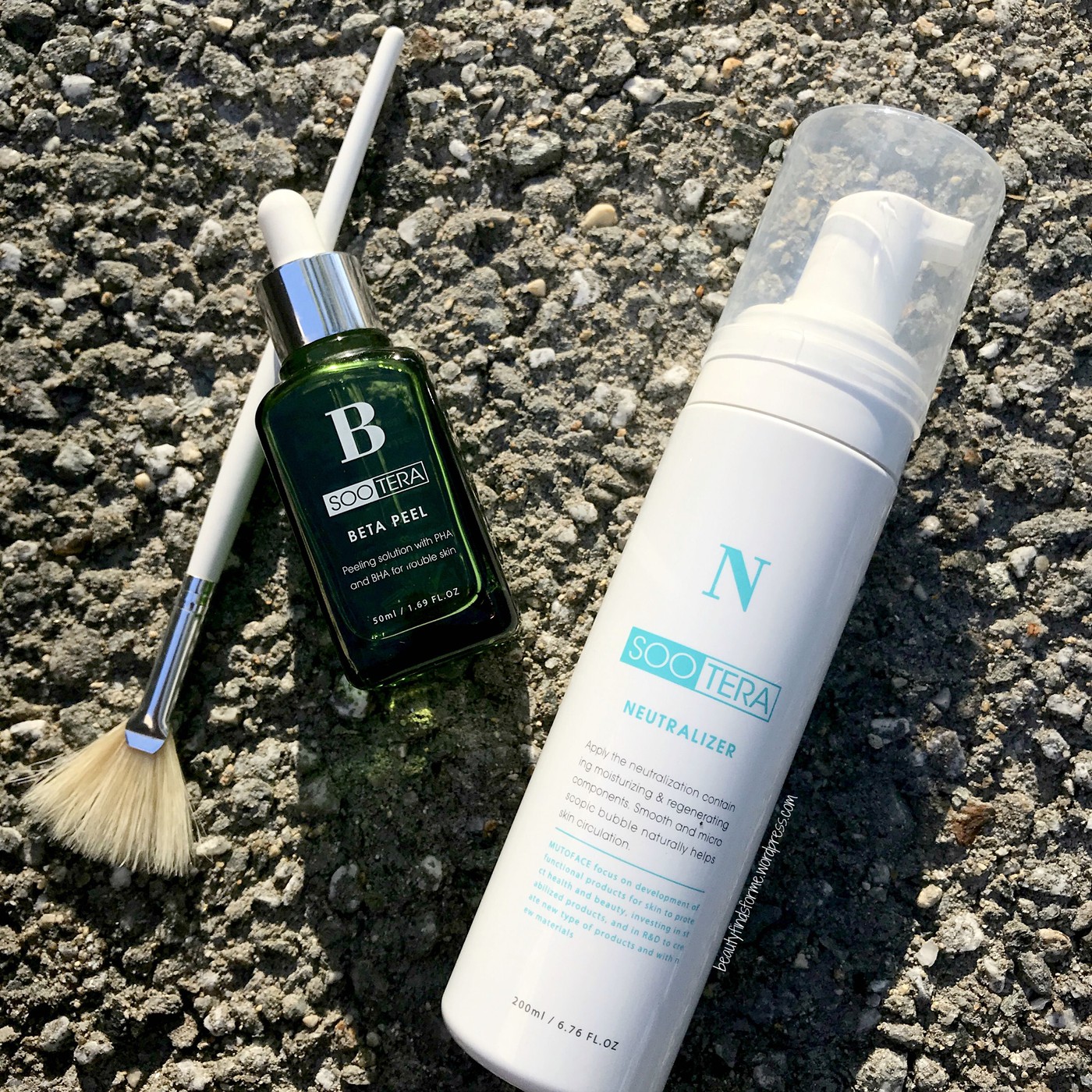 I am writing a three part series on using OTC (over the counter) acid treatments and the products that I am currently using.   This isn't about using a gentle toner or exfoliating pad ~ those do not have a high enough percentage of acids and a low enough pH level that would require a pre-acid and post-acid treatment.  Instead, this is using a strong acid treatment that you leave on your skin for several minutes and will have to neutralize afterwards.  Step 1 is about getting your skin ready and even using a light acid cleanse before your deep acid peel (read here).  Step 2 is about the peeling process and Step 3 will be soothing, hydrating post-care (read here).  Most of the products in this series will be from Mutoface ~ a brand that is new to me ~ and I will sprinkle in some other brands that I really like and am currently using.  Beauty Tap supplied the Mutoface products for review purposes.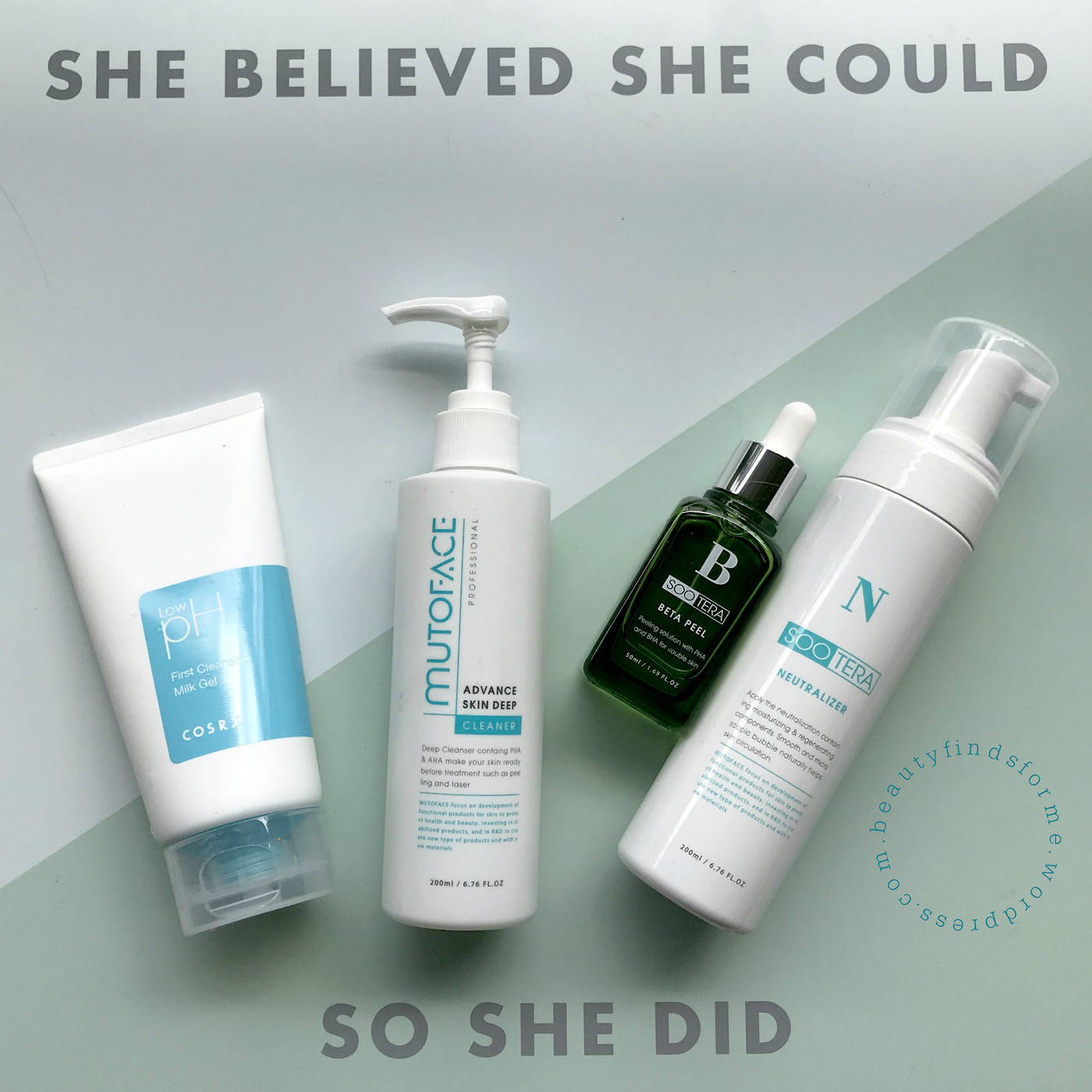 Please note ~ I am just an avid skincare lover like you and am in no way a licensed esthetician or science expert.  I just have a deep love of skincare, ingredients and use my own body and face to test out products, which I then review them.  Your mileage may vary, as the saying goes, and you should note my skin type and concerns and the ingredient lists of the products.  It's your face, you should know what is in it before YOU put it on your face.  Do not start an acid peel if your skin is compromised or weakened in any way.  Let your skin heal and repair itself first, otherwise you could cause more skin issues for yourself.  As always, use a sunscreen daily!  
Skin type/concerns:  Oily, aging, blemish prone, pores, hyper-pigmentation, fine lines and wrinkles. 
I received some of these products complementary to review and was not paid.  All reviews are my own honest opinion and  I never have been asked to write copy for a brand.  This blog post might contain promo codes, affiliate and referral links, which using my links will help generate a small commission that helps support my blog at no extra cost to you.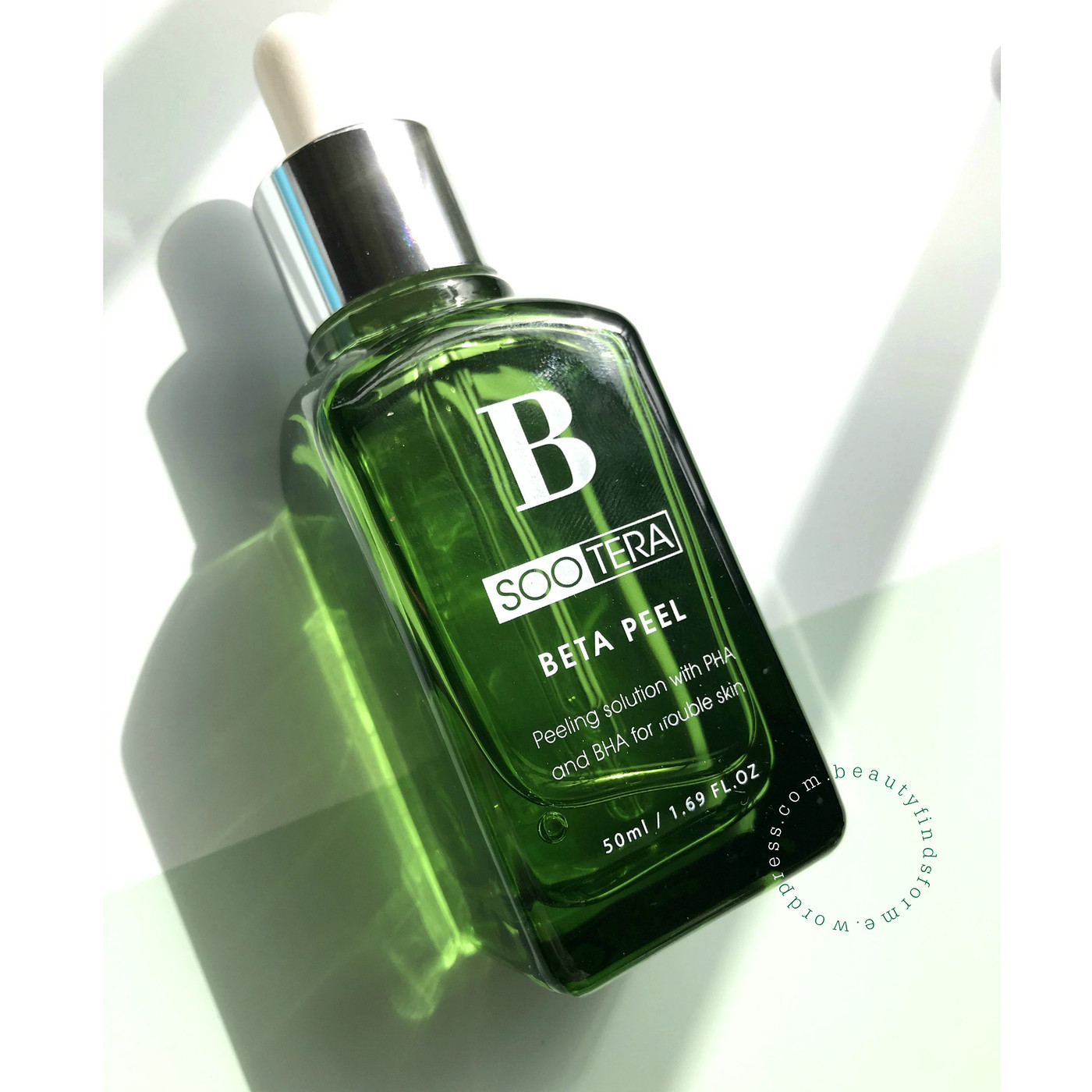 Mutoface SOOTERA Beta Peel I chose the Beta Peel over the Alpha Peel, as I have oily skin ~ however, the ingredient list is exactly the same except the Beta Peel has salicylic acid in it.  Honestly, I think you could go with either one, regardless of skin type.  I think this just comes down to a personal preference of wanting a BHA or not.  This is a chemical exfoliant, made for oily, thick and blemish prone skin ~ again, the only difference between this and the Alpha Peel is the salicylic acid.  This is a peel-strength product, with a 21% formula of acids 
AHA glycolic acid (2nd ingredient):  water soluble exfoliator and helps clear up acne, moisturizes and reduces the appearance of fine lines and premature aging, by increasing cellular turnover, revealing new skin. If your skin is sun-damaged, adding AHA to your skin care routine is beneficial
BHA salicylic acid (6th ingredient):  combats acne, by gently exfoliating your skin and removing dead skin cells and excess oil. Salicylic acid is fat soluble, so it can really get to the oil that is inside your pores.
PHA lactobionic acid (8th ingredient) : sugar derived, gentler exfoliator as its molecules are larger and do not penetrate deeply into the skin.  They have hydrating and moisturizing benefits that can help strengthen your skin barrier function and they contain anti-oxidant properties. 
I would say that the glycolic and lactobionic acids are in the right place in the ingredients list, but the salicylic acid should be near the end of the ingredients list, from what I have researched. This also has healing lavender and allantoin, hydrating aloe, panthenol and sodium hyaluronate, purifying and antiseptic tea tree and soothing and repairing centella.  Mutoface took great care in creating this formula, as a 21% acid peel at a pH of 3.5± can be quite harsh.   I did do a pH test on this and it came out to be between a 3 to 3.5, so the pH level is fairly accurate.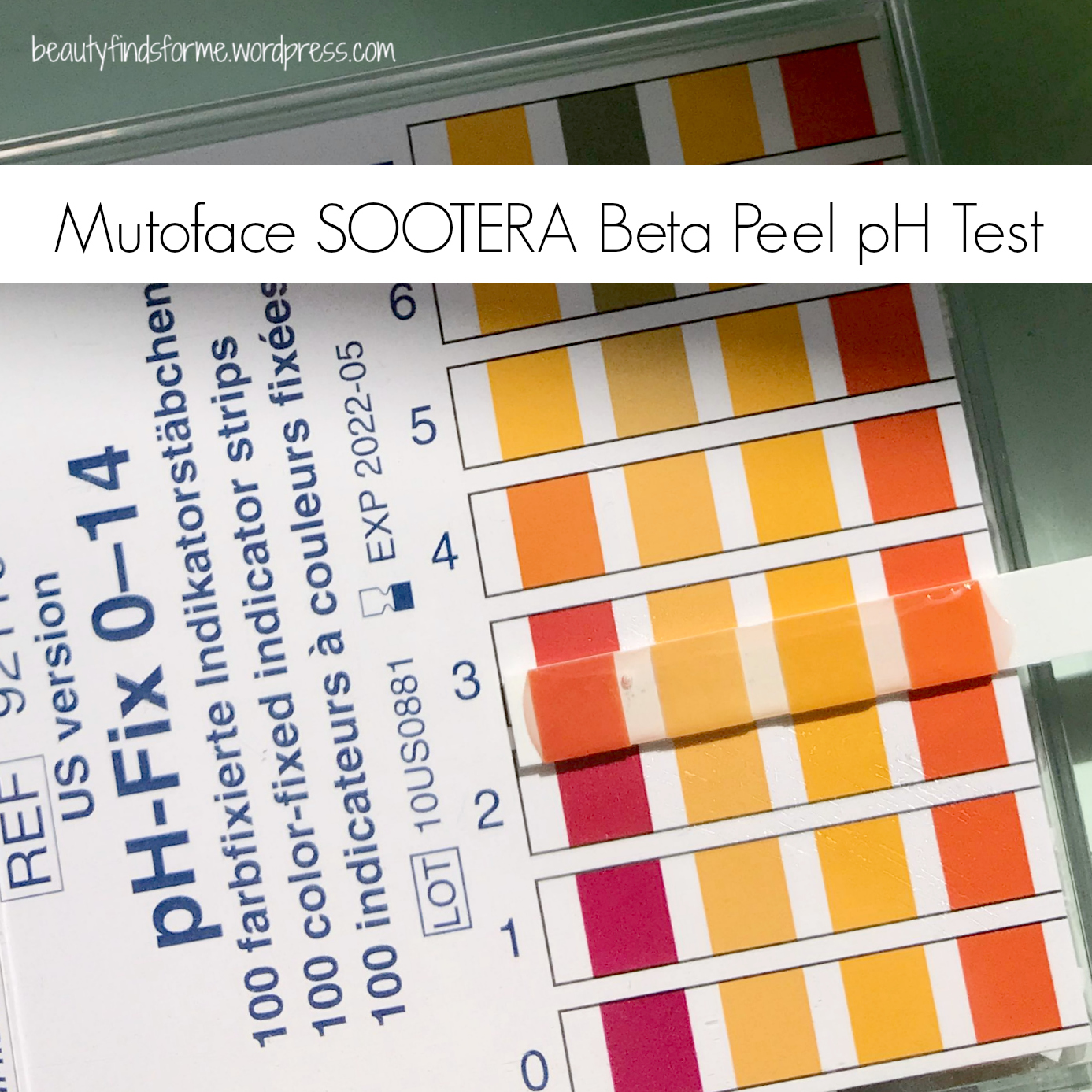 Ingredients: Water, Glycolic Acid, Sodium Hydroxide, Pentylene Glycol, Lavandula Angustifolia (Lavender) Extract, Salicylic Acid, Hydroxyethylcellulose, Lactobionic Acid, Aloe Barbadensis Leaf Extract, Melaleuca Alternifolia (Tea Tree) Leaf Extract, Centella Asiatica Extract, Allantoin, Panthenol, 1,2-Hexanediol, Sodium Hyaluronate cosDNA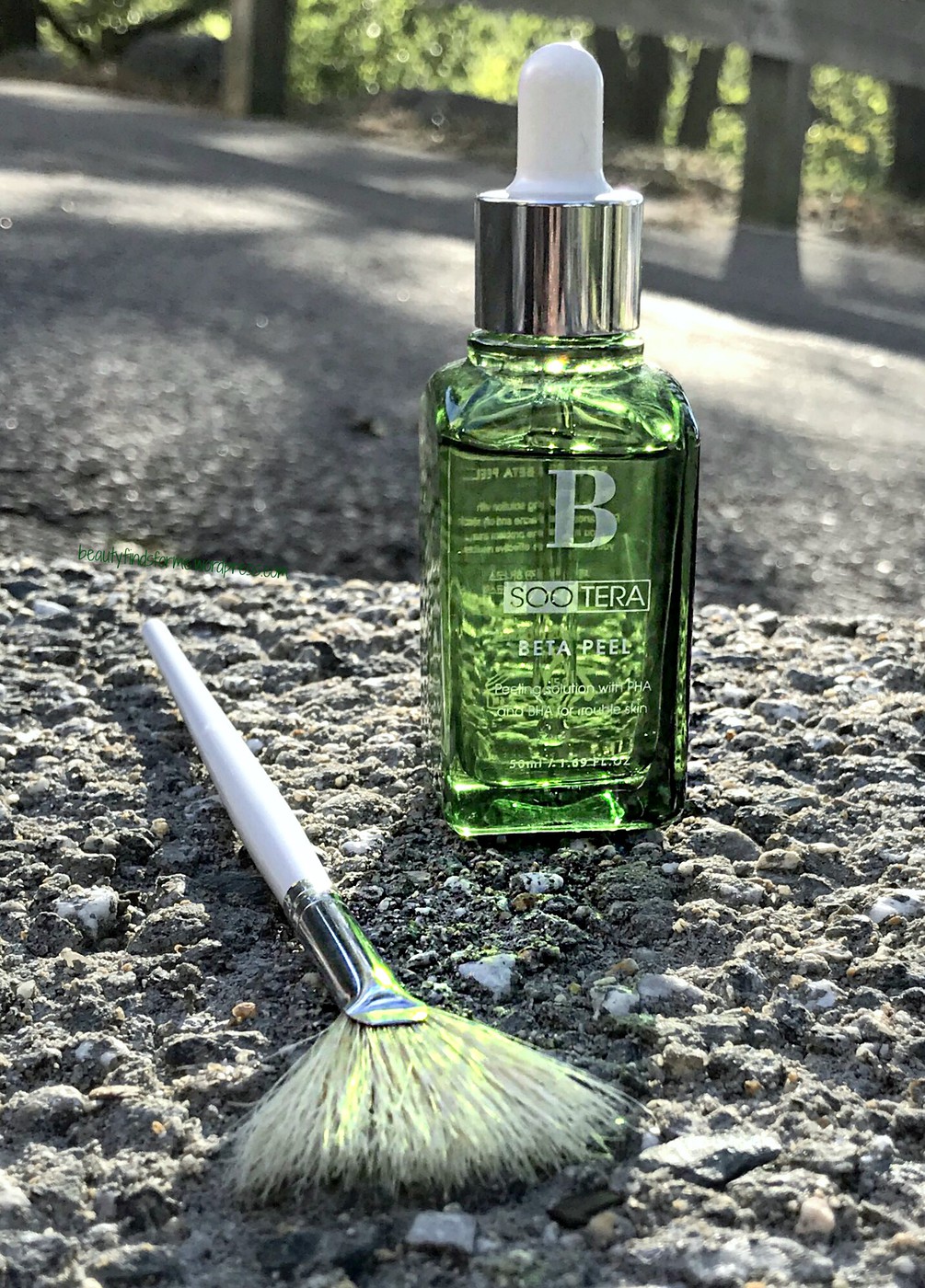 This comes in a lovely green rectangular glass bottle, with an eye drop applicator.  I swear, I can take photos of this bottle all day long in the sunlight!  The acid has a texture of thicker than water, with a slight viscosity  ~ so it is easy to spread, but it won't drip excessively on your face. The slight gelly texture allows it to adhere mainly where you applied it, although it can still run a little bit.  I didn't notice a scent with this, which was surprising as a lot of acid products have that ACID metal/bitter scent.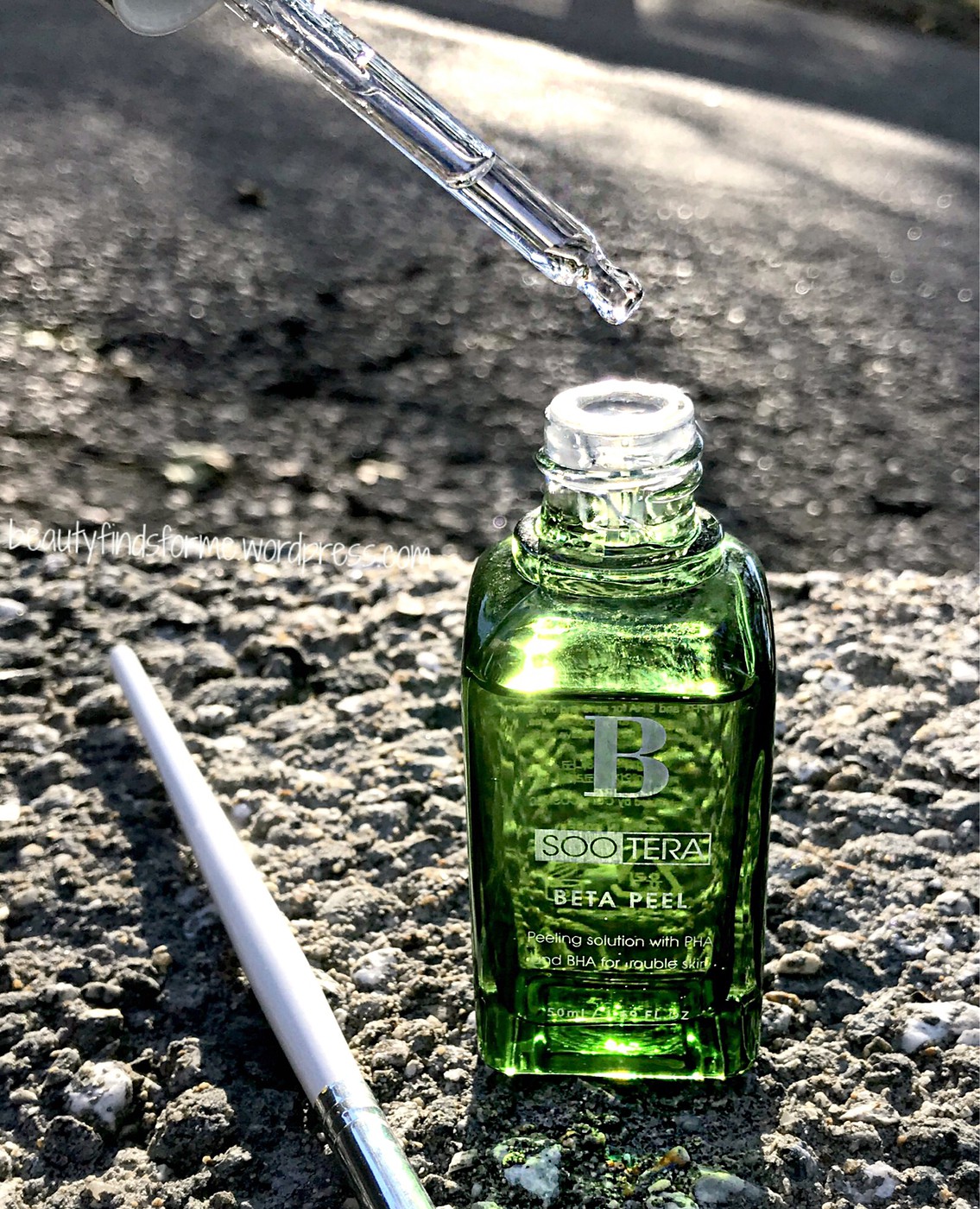 I used a brush that is designed for applying acid peels ~ it is a fan brush with boar hair bristles and they are quite inexpensive ~ I paid under $8.00 on Amazon USA.   Always prep your brush before using and clean it afterwards ~ rinse the brush, sterilize with rubbing alcohol first.  Use and then rinse well after you are done with it.  I would drip the product on my face ~ forehead, cheeks, nose and chin and then use the brush to spread the acid evenly across my skin.  It does sting a bit on my face, but it is a slight sting, so it isn't that bad. If your skin is broken or compromised, you should probably not apply the liquid over those areas, as it will burn.  I leave on for 7 minutes ~ you need to gauge how long you can tolerate it and the minimum is 3 minutes and the maximum is 7 minutes.  I then quickly rinse off with water and then apply the next step, Mutoface SOOTERA Neutralizer.  Now, the instructions do say to apply the Neutralizer on your skin without rinsing the Beta Peel off, but when I did that, my skin started to burn a bit, so I just quickly rinse first.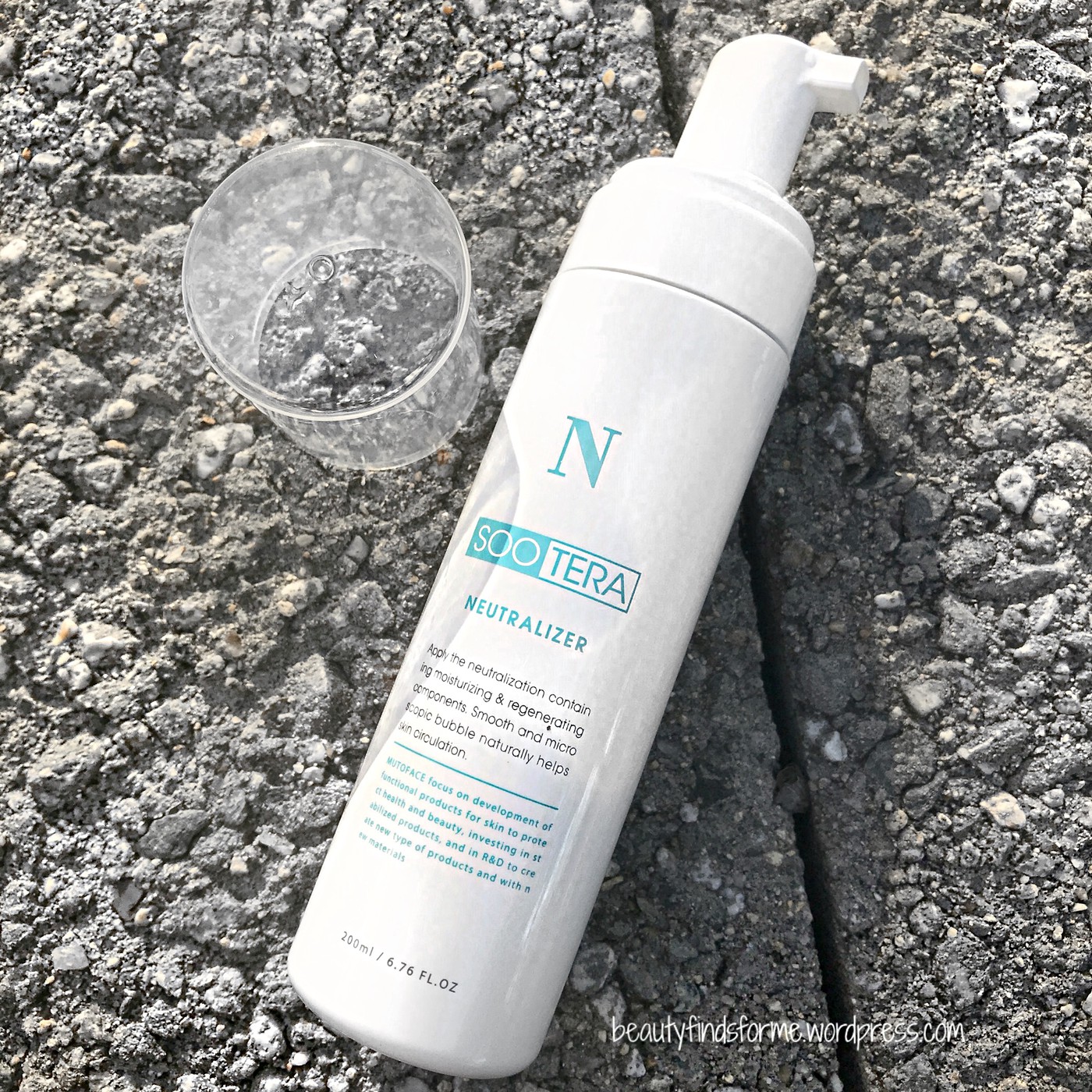 Mutoface SOOTERA Neutralizer This product will help neutralize your skin, so that the acid treatment will stop peeling and it will help stabilize your skin.   It also removes any dead skin cells and debris left behind as it is a bubbling skincare product, with carbonated water.  This has sodium citrate, which helps adjust the pH level, so I am thinking this ingredient is what is neutralizing the acids on my skin.  It also has the same herbal ingredients that are in the Beta Peel ~ lavender, aloe, tea tree, centella, along with allantoin, panthenol and sodium hyaluronate ~ so it is soothing, calming, healing and hydrating on the skin.   This has a pH level of 6.5, which is fine as I just had a product that was at a 3 to 3.5 on my face.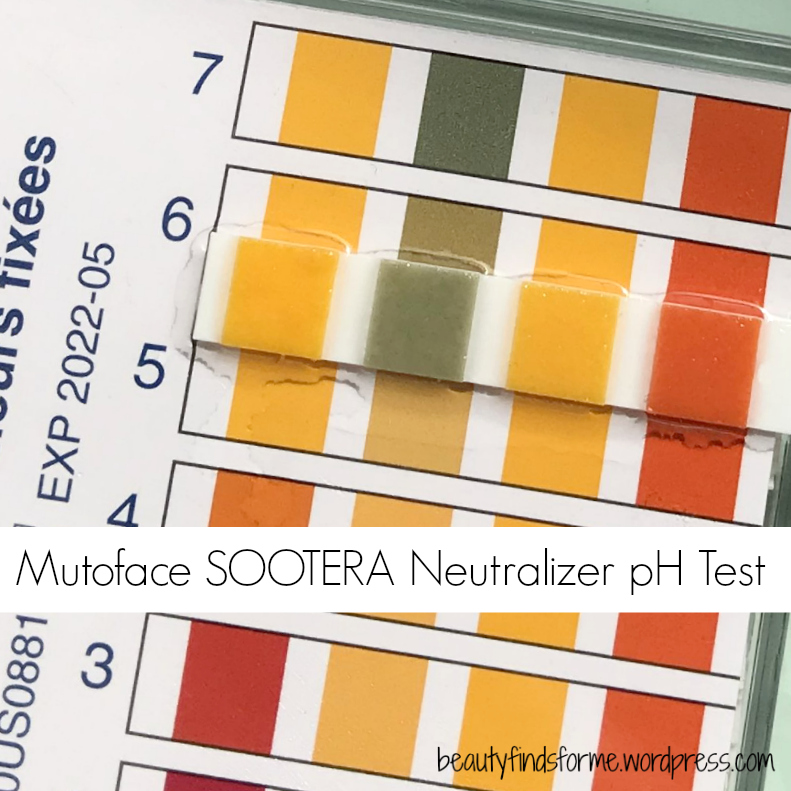 Ingredients: Water, Pentylene Glycol, Lavandula Angustifolia (Lavender) Extract, Water (Carbonated Water), Aloe Barbadensis Leaf Juice Powder, Sodium Citrate, Polysorbate 20, Decyl Glucoside, Allantoin, Panthenol, Hydroxyethylcellulose, Butylene Glycol, Maltodextrin, Disodium EDTA, 1,2-Hexanediol, Caprylyl Glycol, Aloe Barbadensis Leaf Extract, Melaleuca Alternifolia (Tea Tree) Leaf Extract, Centella Asiatica Extract, Sodium Hyaluronate cosDNA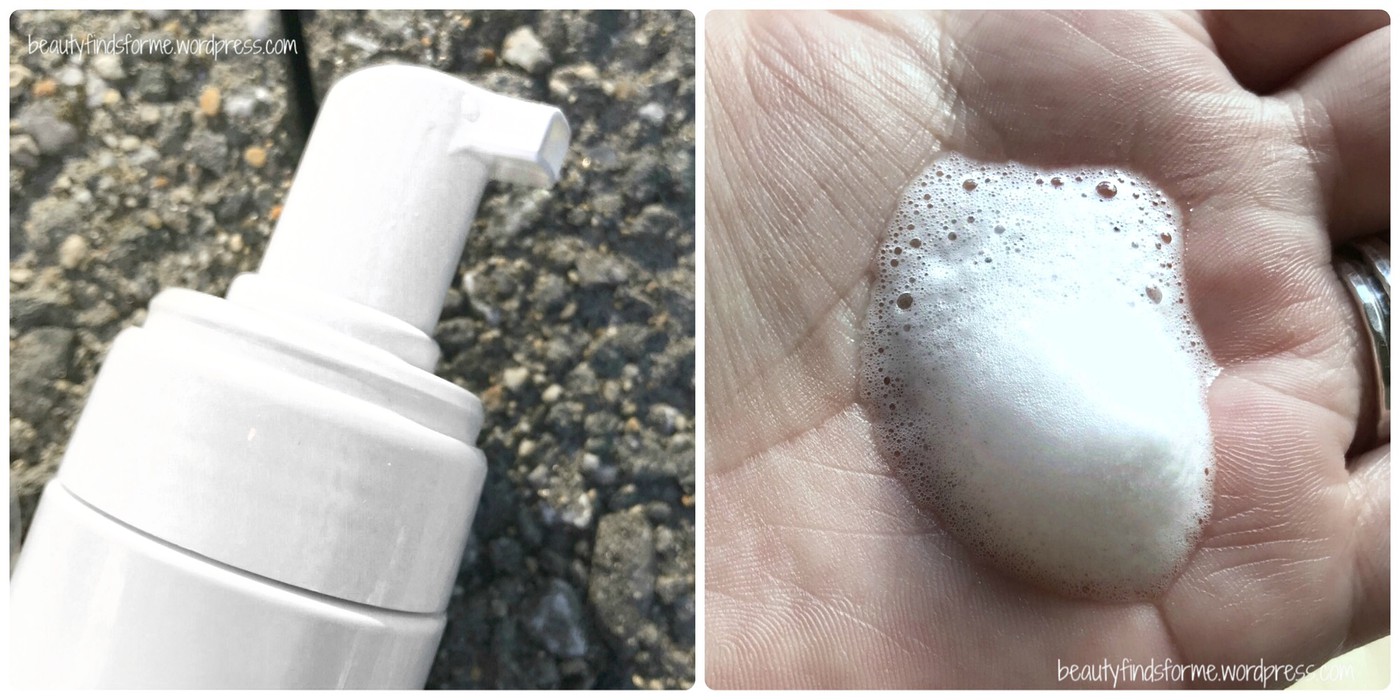 The Neutralizer comes in a tall plastic bottle with a pump applicator ~ the product is a liquid inside the bottle, but once I pump down, it becomes foam.  I just quickly apply on my face, massaging it around ~ it rapidly turns into a watery liquid and then I just rinse off.  That is it.  Nothing more to it!  This doesn't have much of a scent to it at all, either.  
Okay, so let's talk about the results.  My skin is immediately a light shade of red ~ it doesn't itch or hurt, however.  I will follow up with soothing care products ~ that is Part 3 of my series.  Inspecting my skin right after the peel ~ my skin is baby smooth and silky to touch, it has a matte finish, my pores are SUPER DUPER clean, no longer congested and they are non existent right after the peel.  My overall skin tone looks brighter as this peel has refined the surface of my skin, and after several uses of this peel, my blemish hyper-pigmentation ~ the purplish/reddish post inflammatory hyper-pigmentation (PIH), has faded quite a bit.   However, I do not notice any reduction of my sun damaged brown hyper-pigmentation spots.  I think those are just harder, if not impossible, to treat with home products. 
So, the Neutralizer is a must ~ whether it is this product by Mutoface or another similar product.  Is the Beta Peel worth the $100.00 for a 50 mL bottle?  If you suffer from blackheads/whiteheads and PIH, rough skin that gets clogged pores all the time and you want a treatment that you can use a couple of times a week without any peeling or flaking, I would say yes.  This is a strong peel at 21% pH ±3.5 but it doesn't cause my skin to PEEL or flake.  The redness goes away after an hour and I never feel that my skin was tight or dry after using this.  You don't need a lot either ~ just a 2 to 3 eyedroppers worth and then use a brush to spread it out ~ don't use cotton balls or pads, as those will soak up the product.  I think this will last me 4 to 6 months with regular use and I do see results.  It would have been nice if it could address the brown sun damaged hyper-pigmentation, but maybe I will see that as I continue to use this Beta Peel. I also think this is a great product to use if you did get a professional peel and need to do maintenance to keep your skin fresh and clear.  Beauty Tap also has daily deals and promos, so this product can come in cheaper than $100.00 ~ if you use my affiliate code, it becomes $85.00.    
My next post in my acid treatment series will be about soothing post-care skincare products. 
Where to Purchase
You can purchase the Mutoface products at Beauty Tap at their global store. The global store ships internationally, gives tons of free samples and free shipping on purchases $60.00 USD or more.  Use my affiliate code unboxing15 to save 15% off regular priced items at Beauty Tap, regardless if you are purchasing the USA shipped out products or the global shipping. 
[ some products received complementary.  all opinions are my own. ]