Blog post contains affiliate links that are in bold
By clicking on the links and purchasing through these links, you provide tracking and generate a small commission to me, at no cost to you! This helps support my blog and I thank you for using my links!! Links are in bold ~ just click on them to view and purchase.  Don't forget to use my affiliate code UNBOXINGWISHTREND for an additional 5% off ~ its stackable!!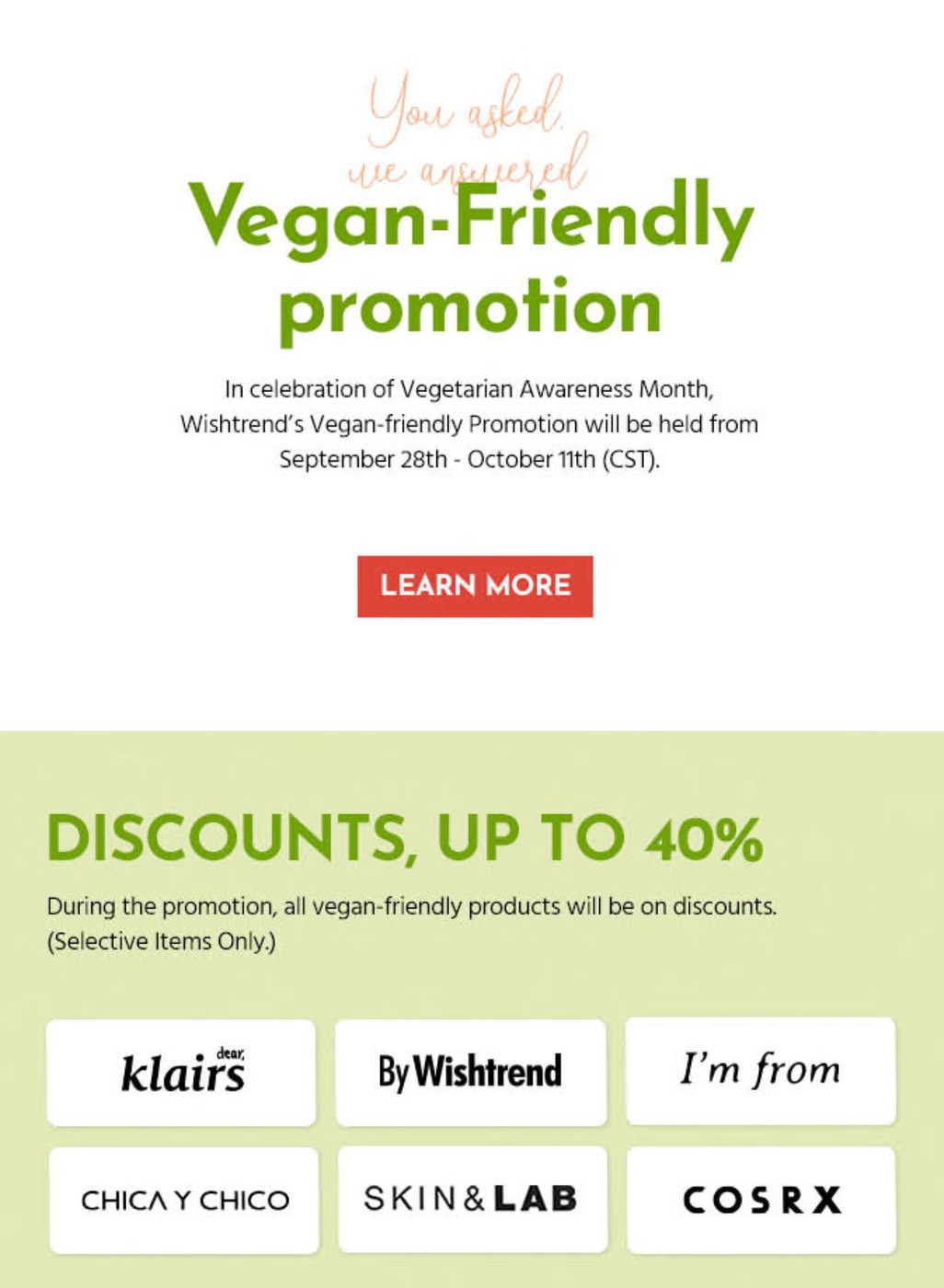 Reviews on Featured Brands
Specials
Wishtrend will be having specials during this time period, including these sweet Day and Night Time Routines.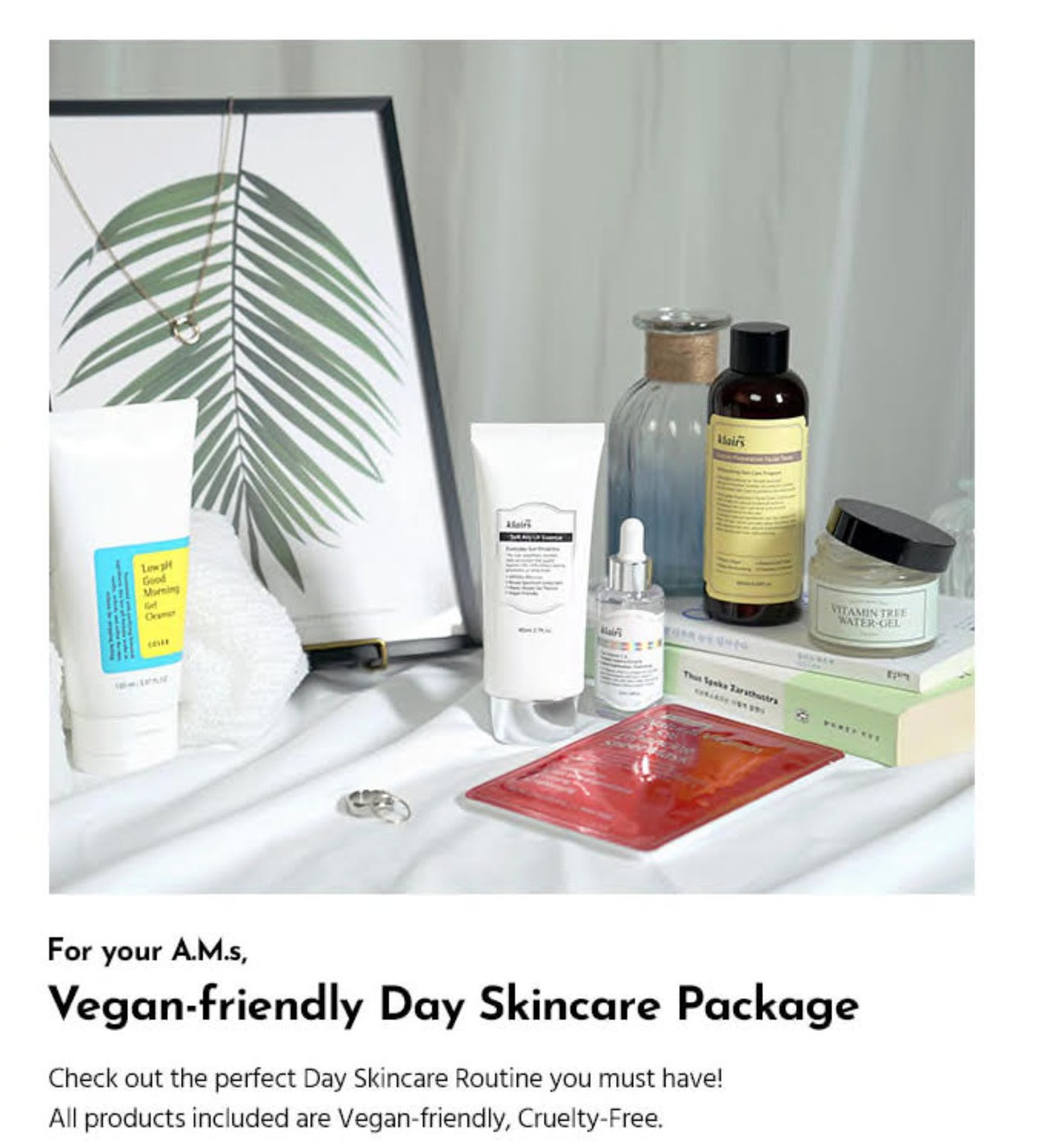 Vegan Friendly Day Skincare Package $85.00 (RV $137.99 )  Click here to purchase
Includes:
Cosrx Low pH Gel Cleanser x1 
Klairs Supple Preparation Facial Toner x1 
Klairs Freshly Juiced Vitamin Drop x1 
I'm from Vitamin Tree Water Gel x1 
By Wishtrend Natural V 21.5% Enhancing Vitamin Sheet Mask x10 
Klairs Soft Airy UV Essence SPF 50 x1

Vegan Friendly Night  Skincare Package $85.00 (RV $142.90 )  Click here to purchase
Includes:
Klairs Gentle Black Deep Cleansing Oil x1
Klairs Rich Moist Foaming Cleanser x1
By Wishtrend Mandelic Acid x1
Klairs Midnight Blue youth Activating Drop x1
Cosrx Oil-free moisturizing lotion x1
Klairs Rich moist soothing Tencel sheet mask x10
Free Gifts
If you purchase one vegan friendly kits, you get a free keychain strap (while supplies last)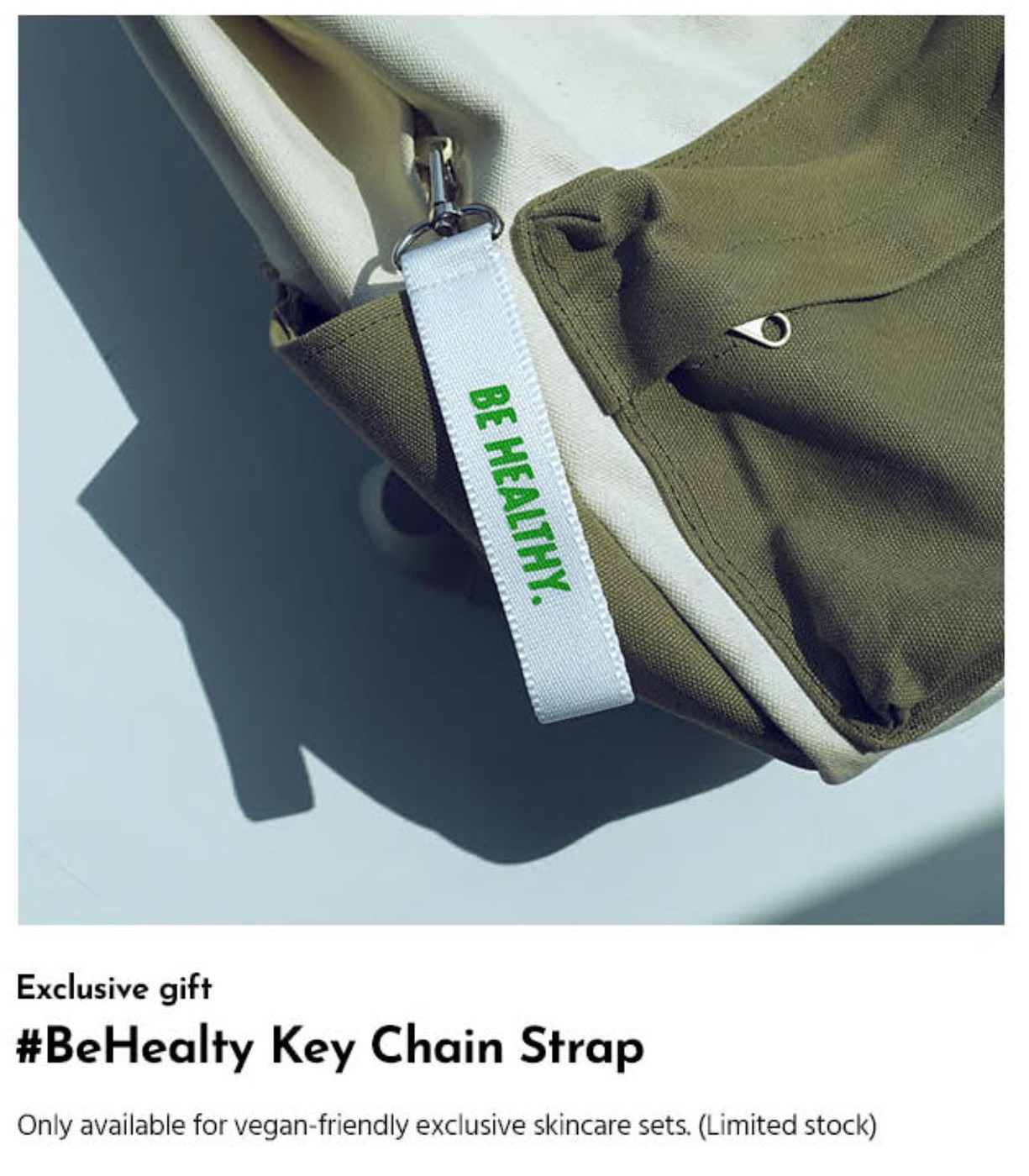 For purchases over $139, use promo code FVOVER139 and receive this free sampler of vegan friendly skincare products with free expedited  shipping!  Use UNBOXINGWISHTREND to get another 5% off!  To get other trial kits and samples, if your purchase is under $59.00, use VFUNDER59 and if over $59.00, use VFOVER59 and get free standard shipping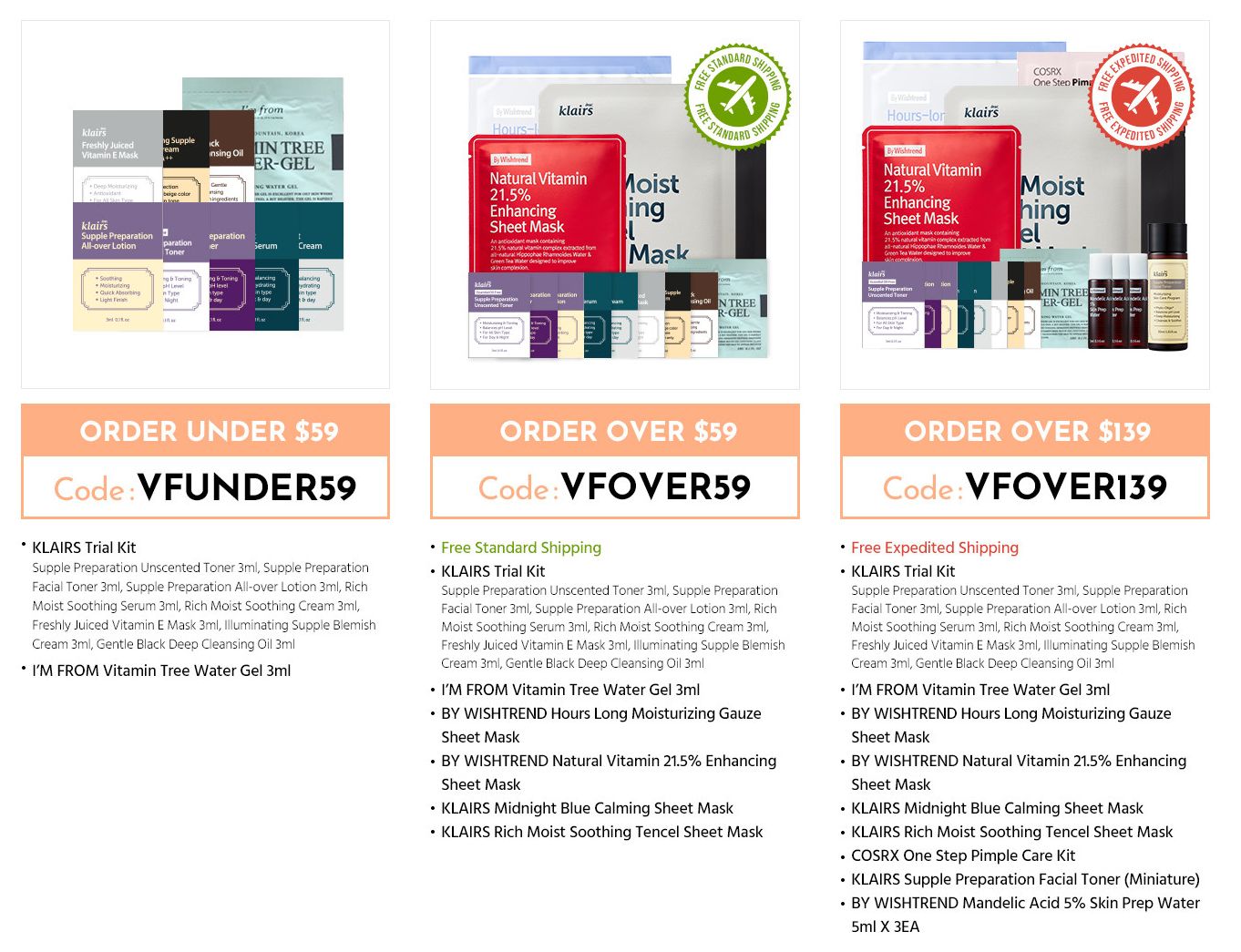 All purchases during this event will get a free sticker pack ~ while supplies last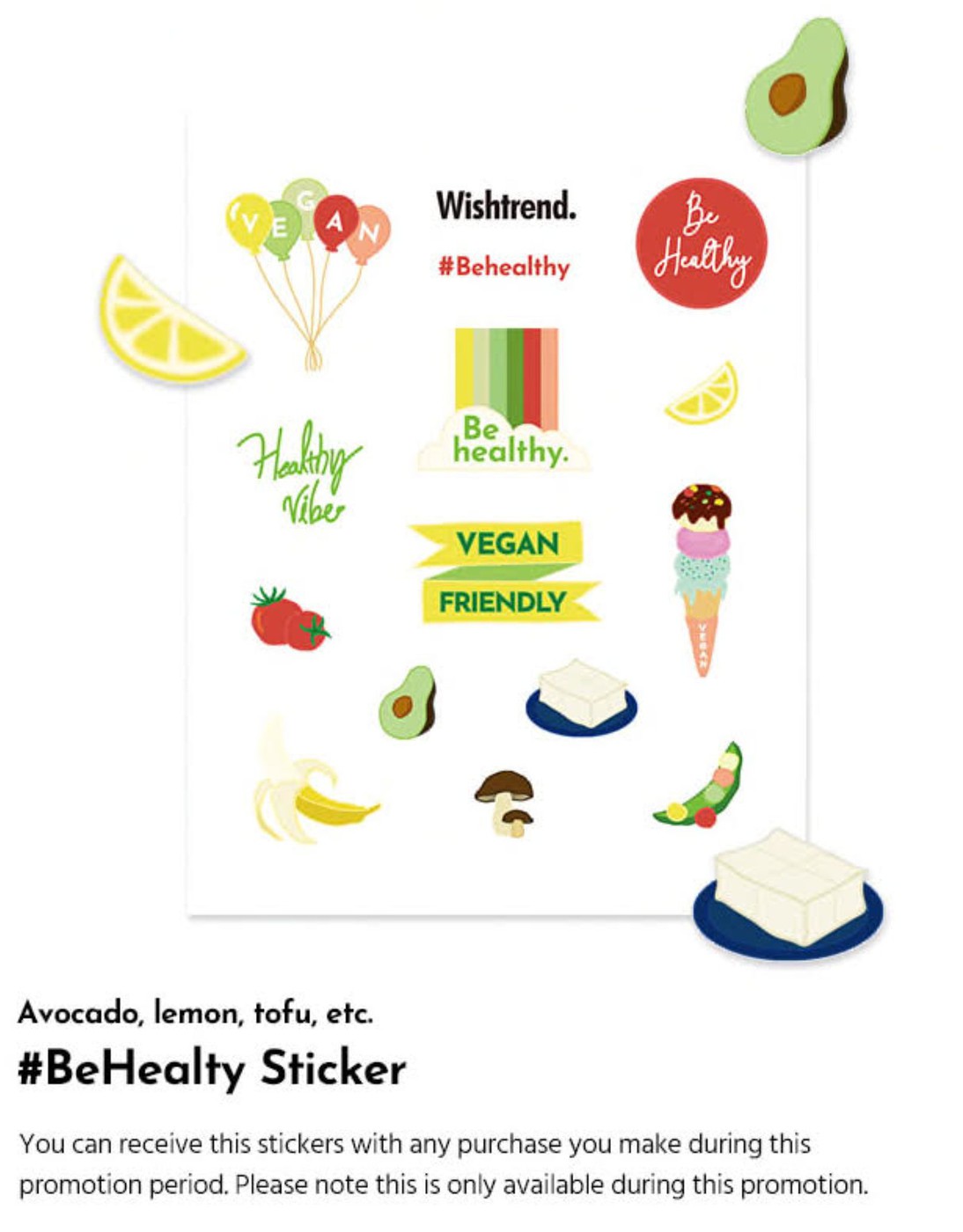 [ blog post contains affiliate links.  this provides a small commission to me at no cost to you ]