I always ignored the brand Atopalm as I felt it was tailored more towards dry skin and too rich for my oily skin type.    However, between 08Liter and Amabie Beauty, I was able to try out several items in their Real Barrier line and for the most part, I love them!  I reviewed all of these on my Instagram account, colebiancardi, but decided to do a round up of the reviews here, as searching on IG is not very good.
Skin Type/Concerns: oily, blemish prone, aging concerns, pores, fine lines/wrinkles, hyper-pigmentation
I received these products complementary to review and was not paid.  All reviews are my own honest opinion and  I never have been asked to write copy for a brand.  This blog post might contain promo codes, affiliate and referral links, which using my links will help generate a small commission that helps support my blog at no extra cost to you.
Real Barrier Product Line Description: Real Barrier is specifically formulated for dry and sensitive skin types, but with a twist: it features hyaluronic acid and patented dual ceramides in addition to MLE. These two extra ingredients go a long way toward hydrating and comforting skin. Real Barrier's goal is to reinforce and support the skin's natural barrier, which is responsible for keeping moisture in and irritants out. It accomplishes this with a slew of beneficial ingredients, while also avoiding 10 ingredients known to be harmful to dry and sensitive skin.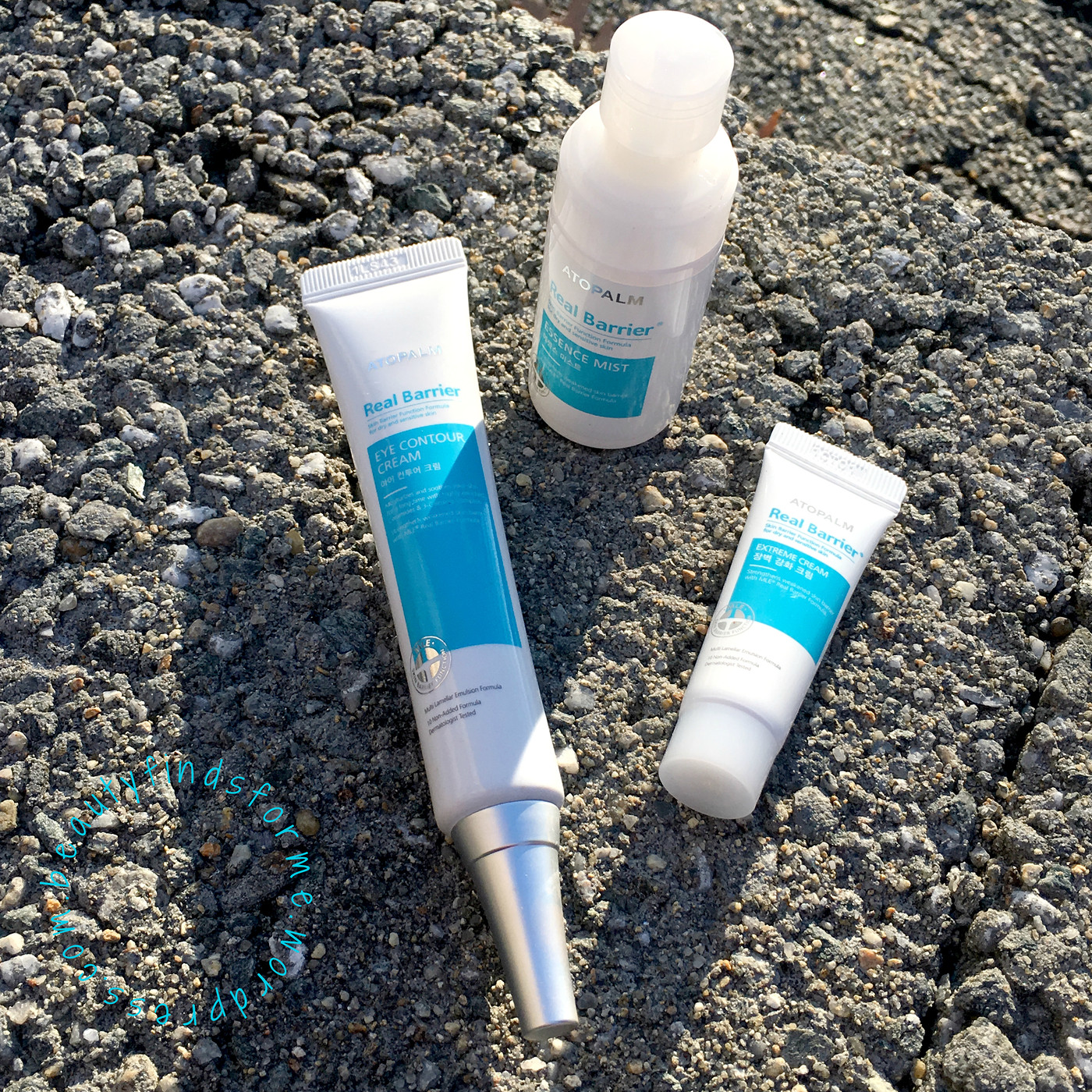 My 👁eyes are worth it. I will hunt high and low, try any eye product …. how about you? AtoPalm Real Barrier Eye Contour Cream is one of the better products I have tried from 08L ~ seriously, ATOPALM is brand that I normally shy away from as most of their products are for drier skin types than myself, but when I saw an EYE cream campaign, I was all over it. My eyes show my age the most ~ fine lines, crinkles and wrinkles… and I am always looking for new eye creams to moisture and soften those lines. This eye cream will help firm and tighten loose skin and brighten while providing nutrition to your delicate skin are. This contains palmitoyl pentapeptide-4 for lifting and elasticity, hyaluronic acid for hydration, a-bisabolol for brightening, and a patented MLE technology ~ which is an oil-in-water emulsion ~ comprising of two patented ceramides ~ 9S and 5SP, for intense moisture and skin repair, strengthening your skin barrier and mimicking your skin's natural lipid barrier. Three soothing and protecting ingredients: panthenol, madecassodie and allantoin will help your skin from becoming more sensitive. It does not contain parabens, ethanol, propylene glycol, mineral oil, phenoxyethanol, PEG, artificial fragrances, benzophenone, diathanolamine or artificial pigments. It is not vegan as it does contain beeswax.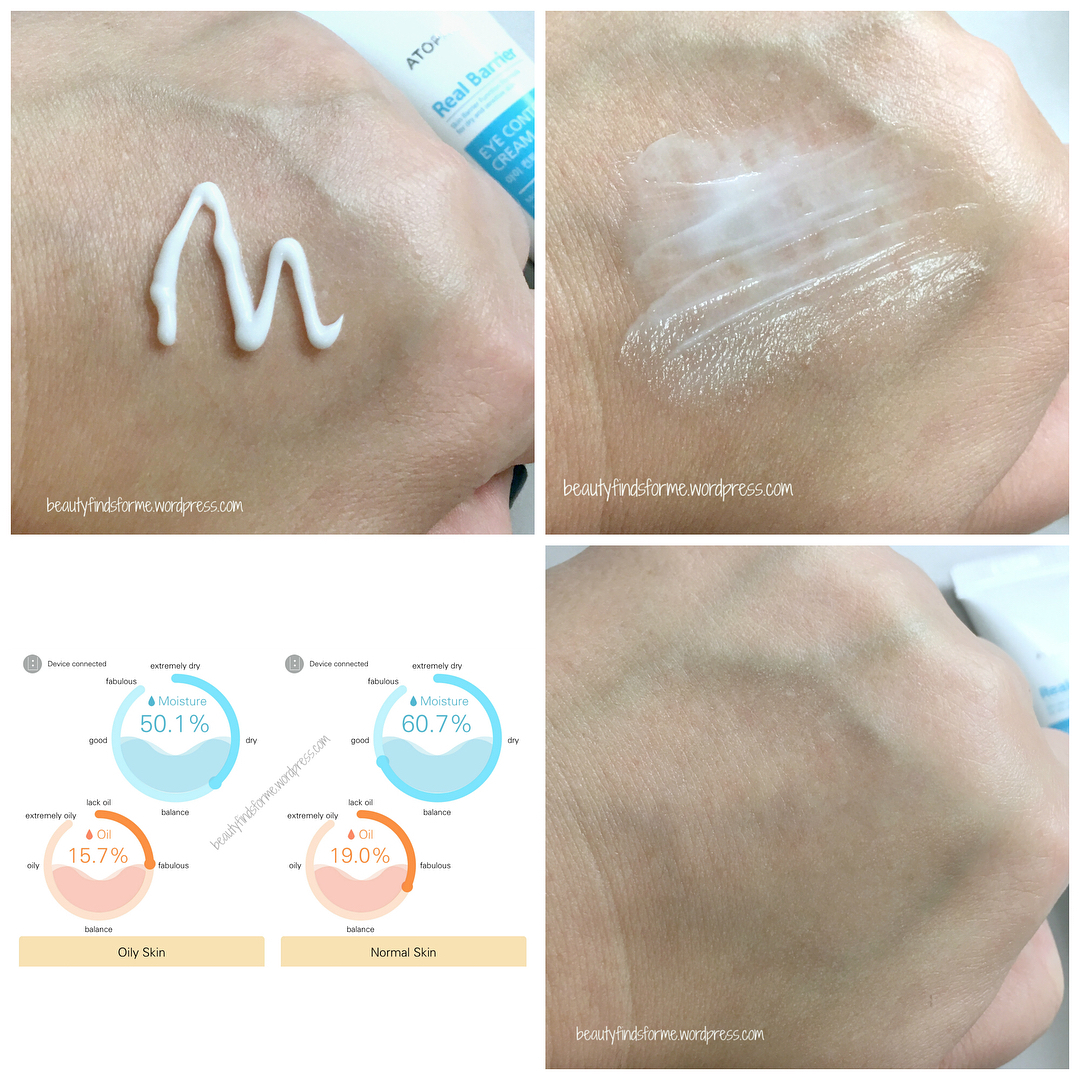 First off, for me, scents are key. If a product has a bad scent, I won't like it. If it has a fantastic scent, I will use it more often. This eye cream has the most amazing aromatic fragrance in a skin care product ~ it isn't strong, but it is amazing. This has 3 natural oils at the end of the ingredient list ~ lavender, orange and vetiver ~ and the combo of these scents makes for a warm, spicy scent. At first I thought it had to have a spicy carnation oil in here as it just reminded me of that scent
This is very moisturizing, spreads easily and absorbs quickly into my skin without a sticky or tacky finish ~ it increases my moisture and oil levels by 21% ~ so it is balancing ~ eye creams are one area where I don't mind if the oil levels are higher. I did a before and after photo of one of my eyes ~ I can certainly tell that the area right under my eye has lines that are more softened and less noticeable, while the skin under my eyes looks less puffy. There is no blurring on these photos ~ I am using a macro so it will fade out on the edges naturally and be more crisp where I focus my camera.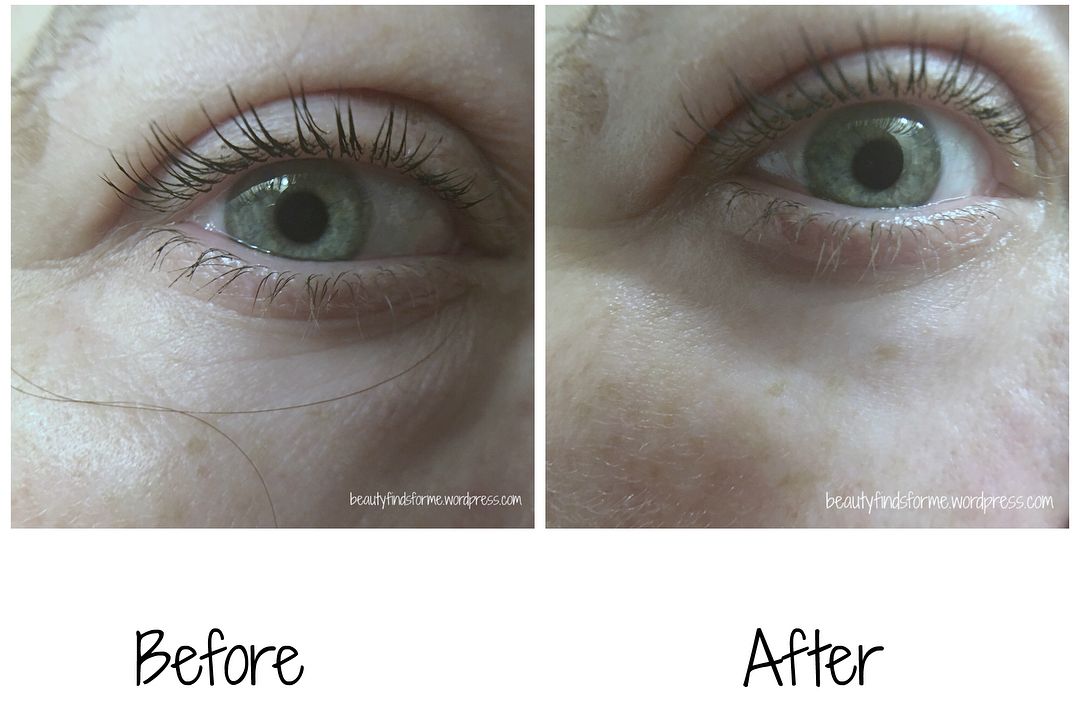 This eye cream can also be used on lip area but I haven't tried that as I break out in that area and I am not sure I want to put such a rich, moisturizing cream there.  I am really pleased with this eye cream from ATOPALM and whereas most of the products they produce are not for my oily skin type, I am finding some that are universal and will work for me. This eye cream looks to be very promising and it is quite affordable at ATOPALM USA.
Ingredients: water, glycerin, propanediol, myristoyl/palmitoyl oxostearamide/arachami de mea, beeswax, butylene glycol, cetearyl alcohol, caprylic/capric triglyceride, cetyl ethylhexanoate, glyceryl stearate, olivoyl hydrolyzed wheat protein, stearic acid, olea europaea (olive) fruit oil, hydrogenated vegetable oil, dimethicone, limnanthes alba seed oil, carthamus tinctorius (safflower) seed oil, palmitoyl pentapeptide-4, dihydroxyisopropyl palmoylpalmamide, panthenol, viscum album (mistletoe) fruit extract, hydrolyzed extensin, glyceryl oleate, euphorbia cerifera (candelilla) wax, (-)-alpha-bisabolol, phytosterols, allantoin, madecassoside, hydrolyzed hyaluronic acid, 1,2-hexanediol, caprylyl glycol, lavandula angustifolia (lavender) oil, citrus aurantium dulcis (orange) oil, vetiveria zizanoides root oil  cosDNA analysis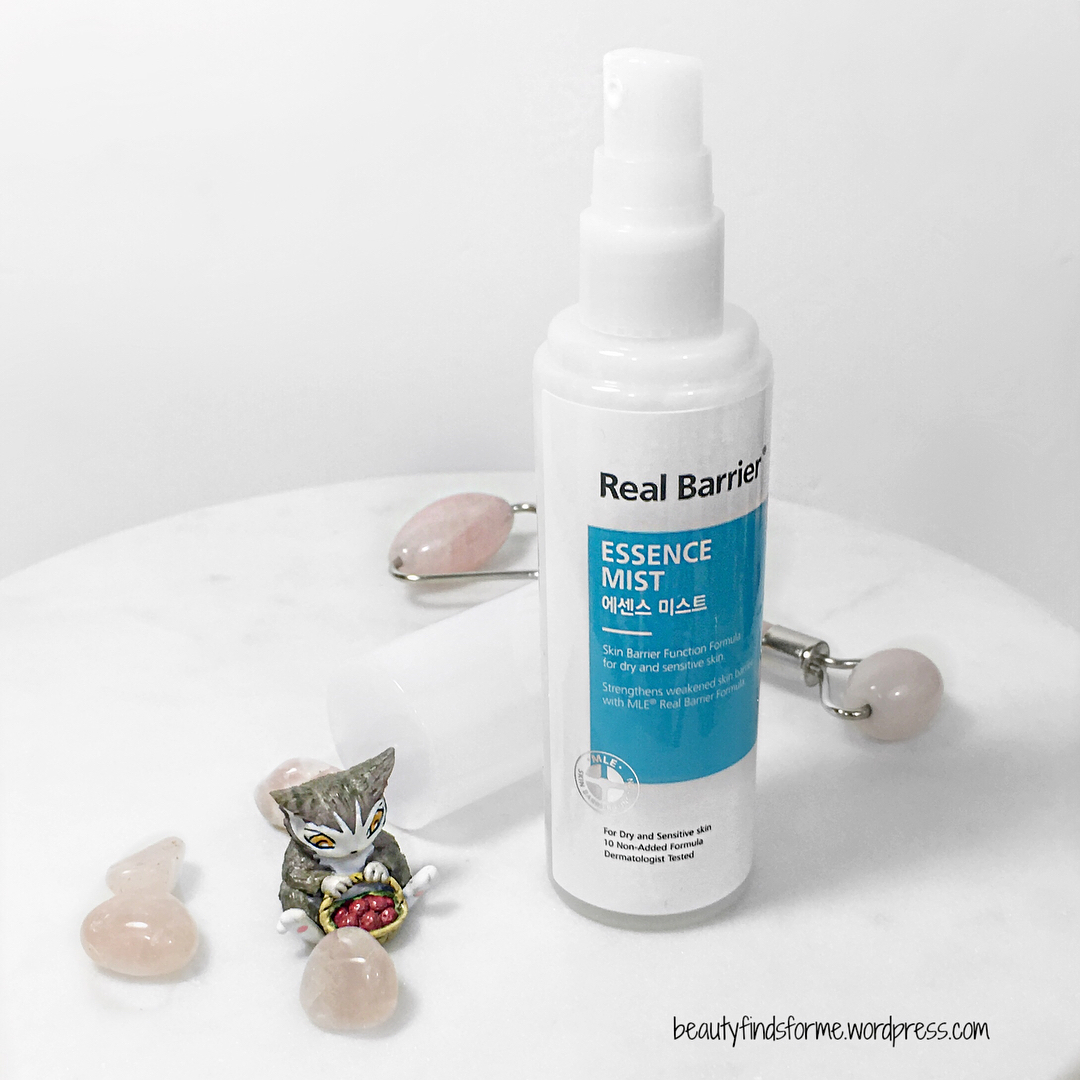 This is the best thing for your skin if you are doing acid treatments, laser or needling (barring any sensitivities to the ingredients list, of course) Atopalm Real Barrier Essence Mist is fantastic and yes, I do have oily skin but it works for me! This is an essence, not a toner ~ so expect it to be thicker than your normal toning mist sprays. In fact, it comes out a milky white and a little thicker than water. This contains so many nourishing and moisturizing ingredients ~ hyaluronic acid and a patented dual ceramide formula to help bind water to skin and mimic the skin's natural lipid barrier, squalane, phytosterols and vitamin E. Along with panthenol, allantoin and madecassoside to soothe and calm skin. Like all of the Real Barrier items, this has a lovely spicy aroma which comes from the lavender, orange and vetiver oils.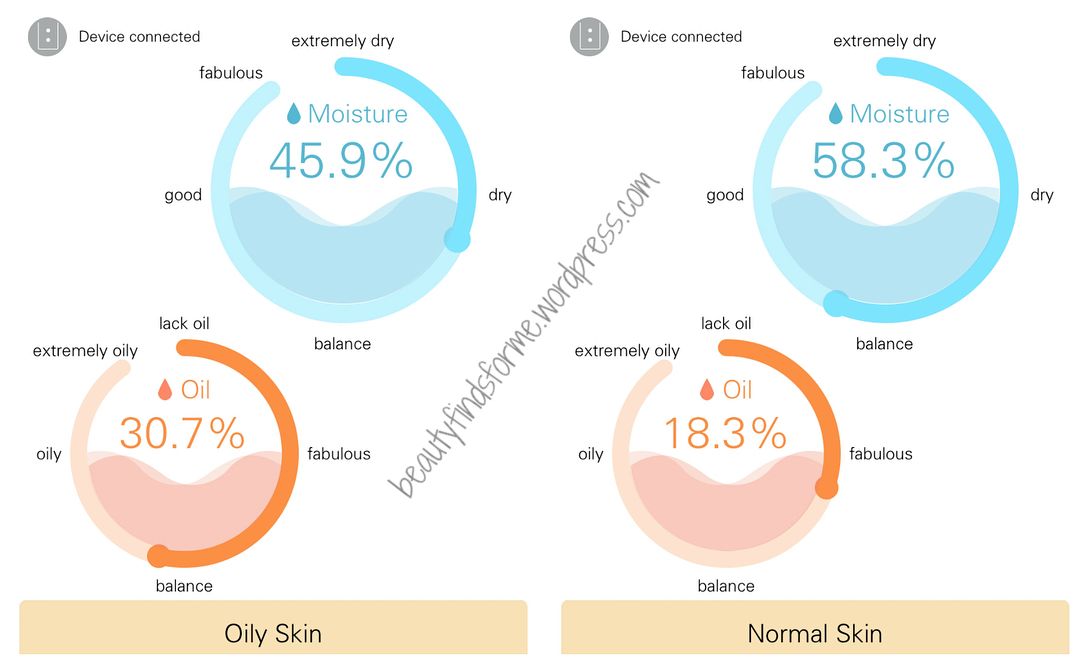 You have to shake it first as it has two layers ~ a moist hydrating layer and then the soothing and nourishing layer. This is supposed to keep your skin hydrated for up to 24 hours, but I haven't really seen evidence of that. However, it does hydrate and moisturize my skin quickly without leaving a sticky residue. I was pretty pleased with that, as the Real Barrier line can be very intense for oily skin types. This increased my moisture levels by 27% and decreased my oil levels by 40% ~ which just goes to show you how oily my skin is and how lightweight, hydrating and non-greasy this essence mist is! This has a pH level of about a 6.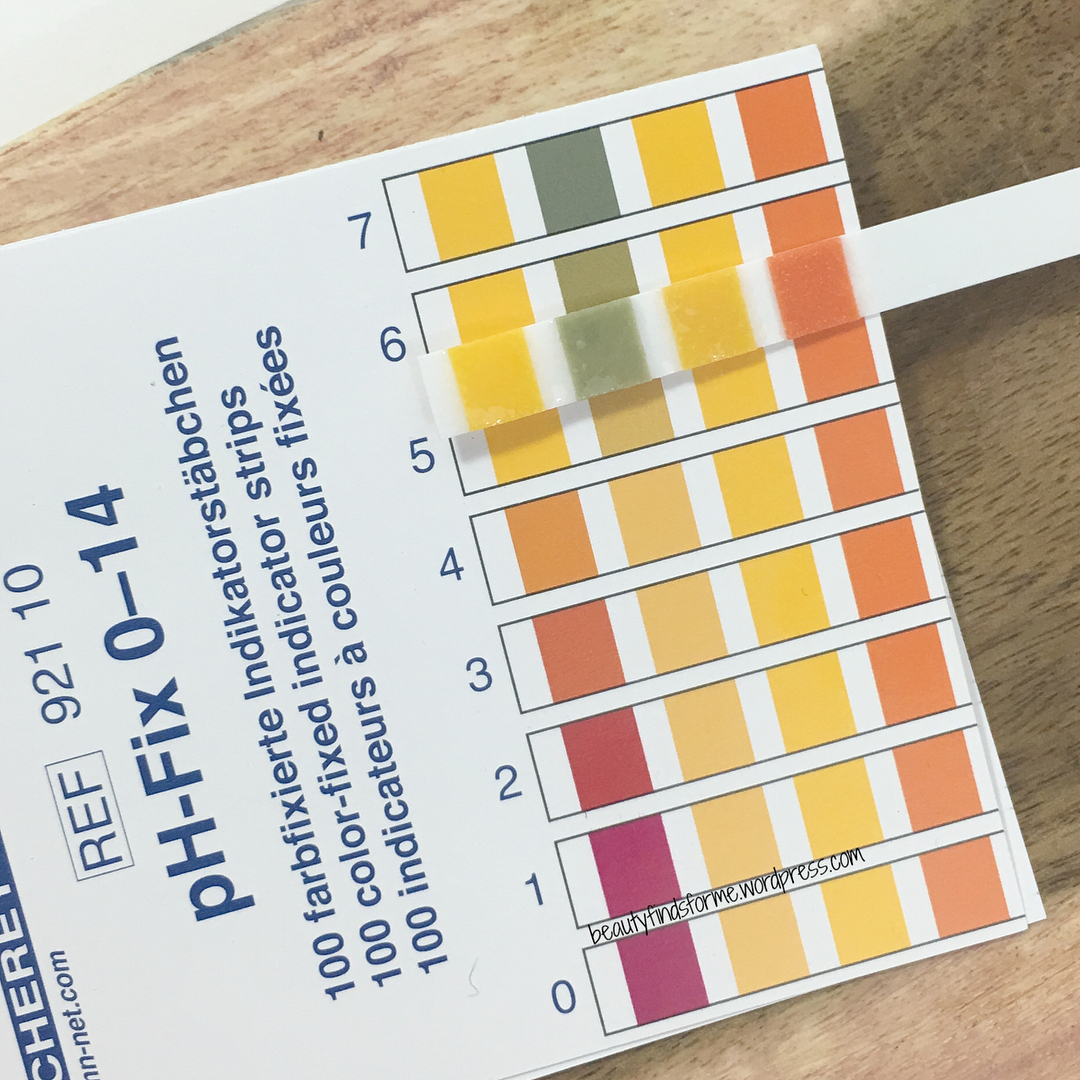 The Real Barrier line is designed for dry or sensitive skin, of which I am neither, but when I use acid treatments or do needling, my skin is very irritated and sore, so I do look for products like this to help calm and soothe my skin. This is another winner in the Real Barrier line from Atopalm!
Ingredients: water, propanediol, panthenol, viscum album fruit extract, myristoyl/palmitoyl oxostearamide/arachamide mea, dihydroxyisopropyl palmoylpalmamide, caprylic/capric triglyceride, sorbitan stearate, cetearyl alcohol, glyceryl stearate, phytosterols, hydrolyzed hyaluronic acid, palmitoyl pentapeptide-4, stearic acid, xanthan gum, microcrystalline cellulose, cellulose gum, allantoin, madecassoside, 1,2-hexanediol, caprylyl glycol, lavandula angustifolia (lavender) oil, citrus aurantium dulcis (orange) oil, vetiveria zizanoides root oil cosDNA analysis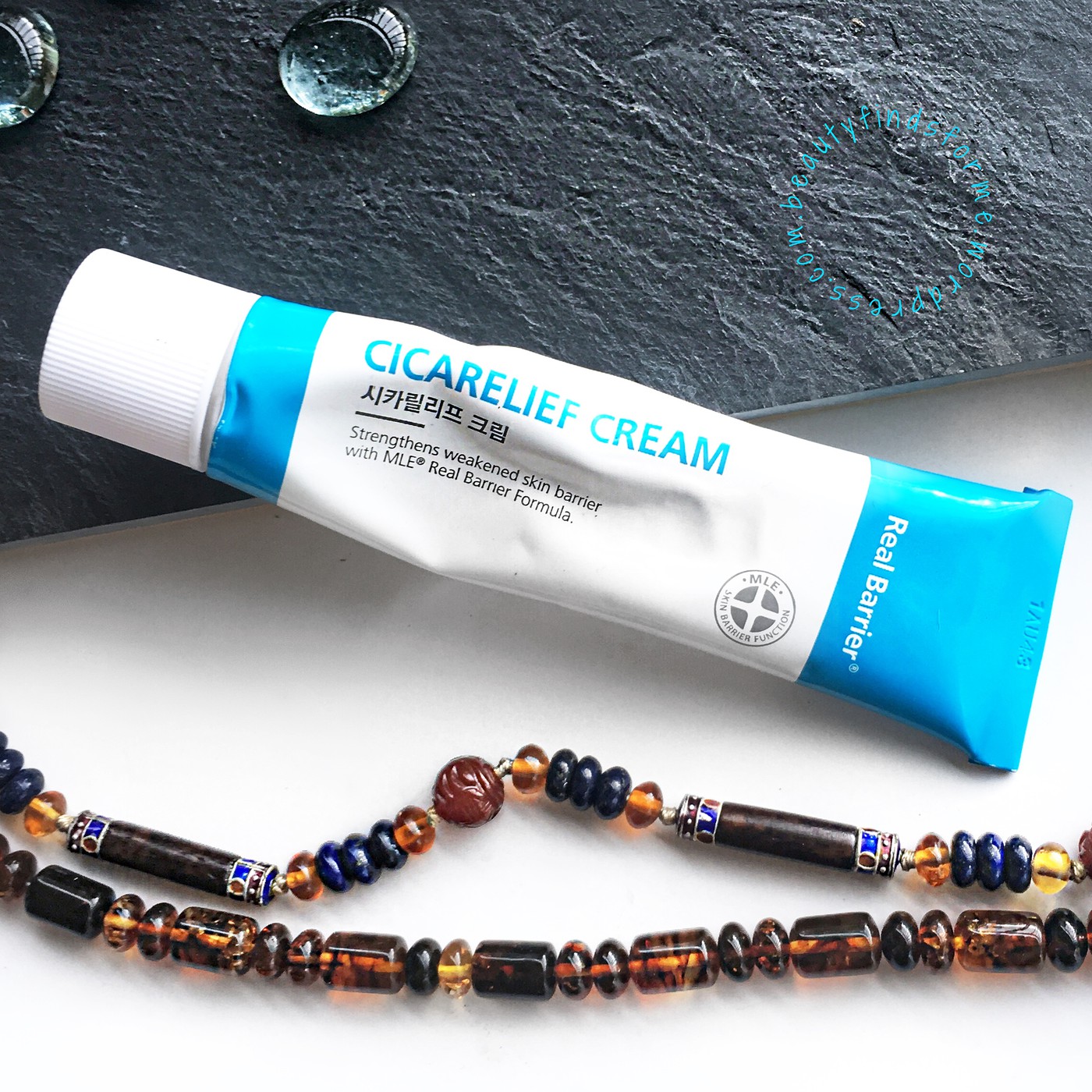 I give this a thumbs up, but it's complicated…. Atopalm Real Barrier CICARelief Cream:  Okay, I love my CICA creams, I really do. And I am so digging the Atopalm Real Barrier line, that it was inevitable that I would apply to this campaign and try it out. I will say upfront, although this worked well, the initial texture of this cream just turned me off to no end. First up, let's talk about this CICA cream and its ingredients, as it does sound really good. It has some nice moisturizing, calming and nourishing ingredients with panthenol, triglycerides, ceramides, hyaluroric acid, phtyosterols. So far so good. It has madecassoside, which helps soothe, reduce redness and inflammation and helps heal your skin.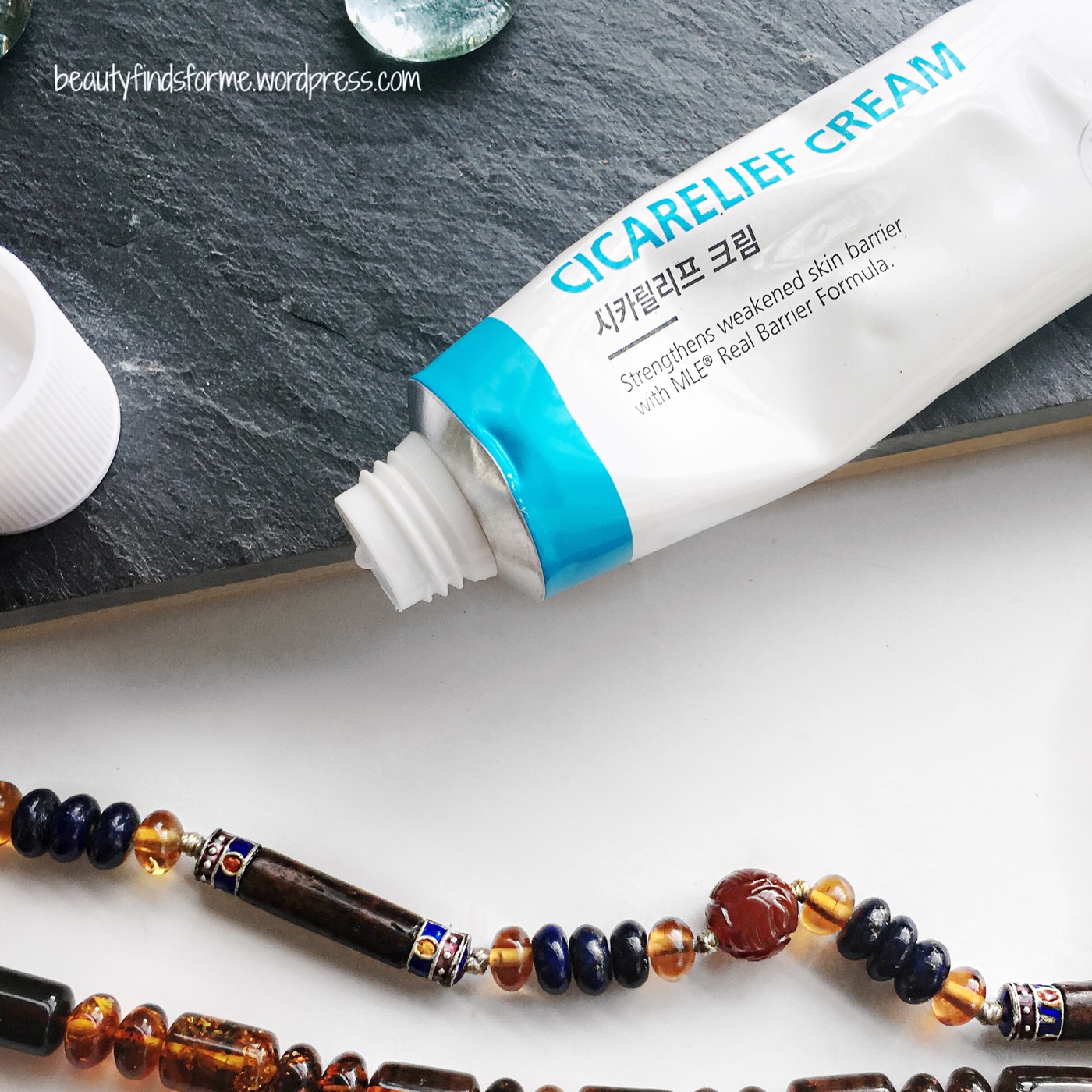 It has boron nitride, which not only helps moisturize, but has oil absorbing properties and will create a smooth, satin powdery finish on your skin, so you can use this during the daytime and not have it affect your makeup (so they say). This has another anti-caking ingredient in aluminum starch octenylsuccinate, so this really won't give your skin a dewy finish. What I really like is that it has calamine in it ~ calamine is a very soothing ingredient and will help reduce swelling and itchiness. It is also an antiseptic, which will help prevent infections and will disinfect and it is an astringent as well. This is considered an essential medicine by WHO (World Health Organization). Calamine can cause brightening of the skin tone as it is basically zinc oxide, which helps fade blemishes, hyper-pigmentation and give an overall brightening effect on your face. In fact, many people use calamine lotion to help fade and prevent blemishes, control oil and also as a moisturizer. It can leave a bit of a white cast on your skin, btw. 

Okay, so far this cream sounds great for my oily skin and it is ~ it is moisturizing with an increase of 19% and it reduces oils by 44% (all of those anti-caking ingredients). It absorbs and sinks into my skin without leaving any greasy or oily residue, leaving only a satin/matte finish. I do have to work at it by patting it in, as it really resists sinking into my skin at first. It smells GREAT too ~ that classic spicy scent I am used to smelling from the Real Barrier line.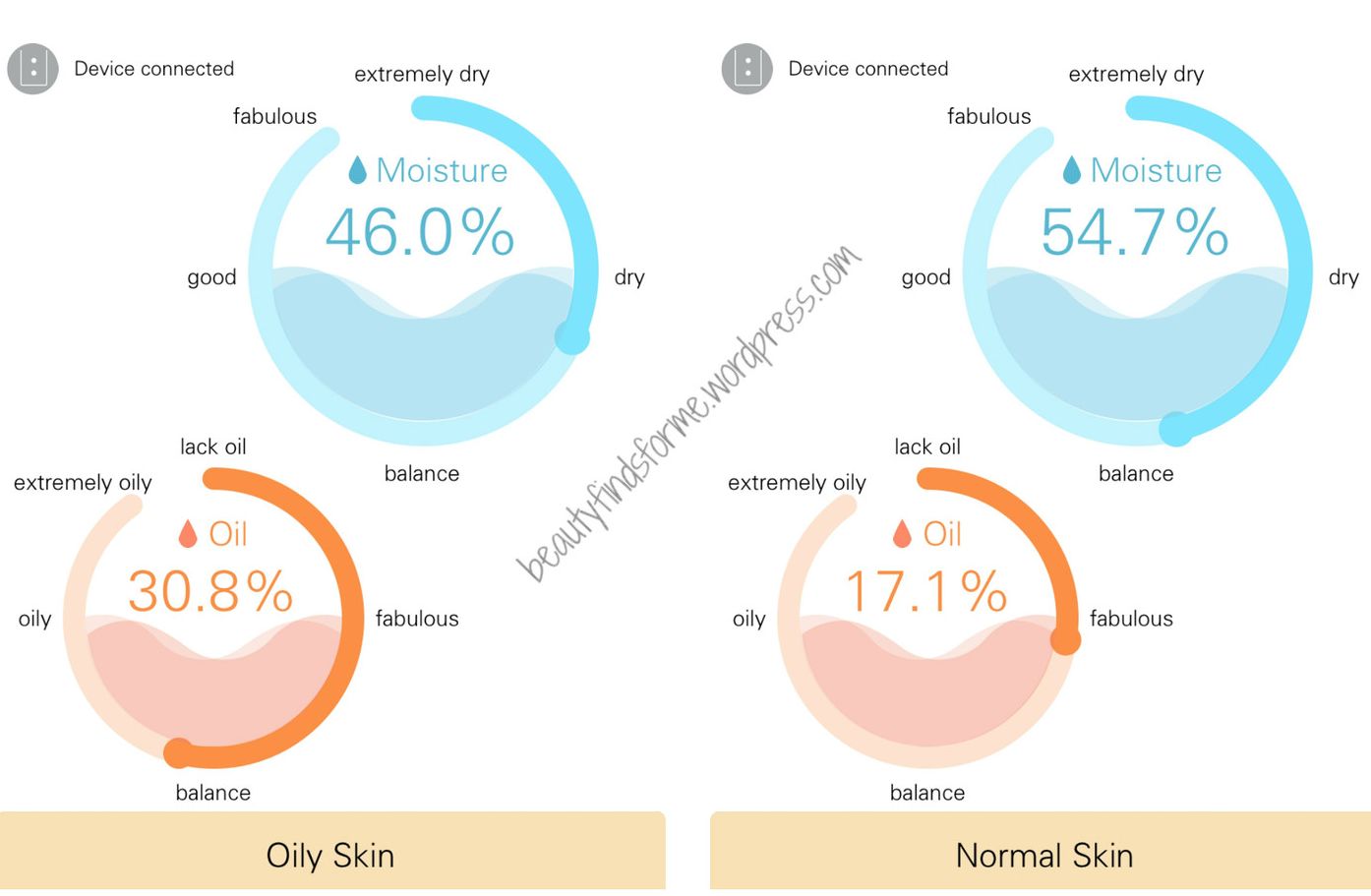 HOWEVER, I dislike the initial texture. It comes out so thick in the tube and it just reminds me of Elmer's Glue. It isn't sticky or anything, and it doesn't leave a greasy finish, but I hate that initial texture. It works well and I use actually at night because it is so dense on my skin ~ it helps calm and heal my skin, reduces redness and blemishes. BUT ELMER'S GLUE. Seriously ~ if they can thin out that texture just a tad, I would love this ~ I don't know if this is moisturizing enough for dry skinned people, because it has so many oil absorbing and anti-caking ingredients in here, it just might not be enough moisture.. but for me, it is. I think this cream would be perfect if your skin is peeling like crazy or damaged, as it would really help soothe and hydrate your skin. I just wish it was a little more lightweight in its texture. Have you used this CICA cream yet by Atopalm? What is your favorite CICA cream? 
Ingredients: Water, Cyclopentasiloxane, Caprylic/Capric Triglyceride, Dimethicone, Panthenol, Glycerin, Cocoglycerides, Cetyl Ethylhexanoate, Calamine, Aluminum Starch Octenylsuccinate, Polyglyceryl-3 Polyricinoleate, C30-45 Alkyl Cetearyl Dimethicone Crosspolymer, Boron Nitride, Sodium Chloride, Madecassoside, Allantoin, Polyglyceryl-2 Oleate, Polyhydroxystearic Acid, Polyglyceryl-2 Stearate, Polyglyceryl-3 Ricinoleate, Sorbitan Olivate, Tocopherol, Lavandula Angustifolia (Lavender) Oil, Citrus Aurantium Dulcis (Orange) Oil, Vetiveria Zizanoides Root Oil, Hydrolyzed Hyaluronic Acid, Ceramide 3, Myristoyl/Palmitoyl Oxostearamide/Arachamide MEA, Sorbitan Stearate, Cetearyl Alcohol, Glyceryl Stearate, Phytosterols, Stearic Acid, Xanthan Gum, Disodium EDTA, 1,2-Hexanediol, Caprylyl Glycol cosDNA analysis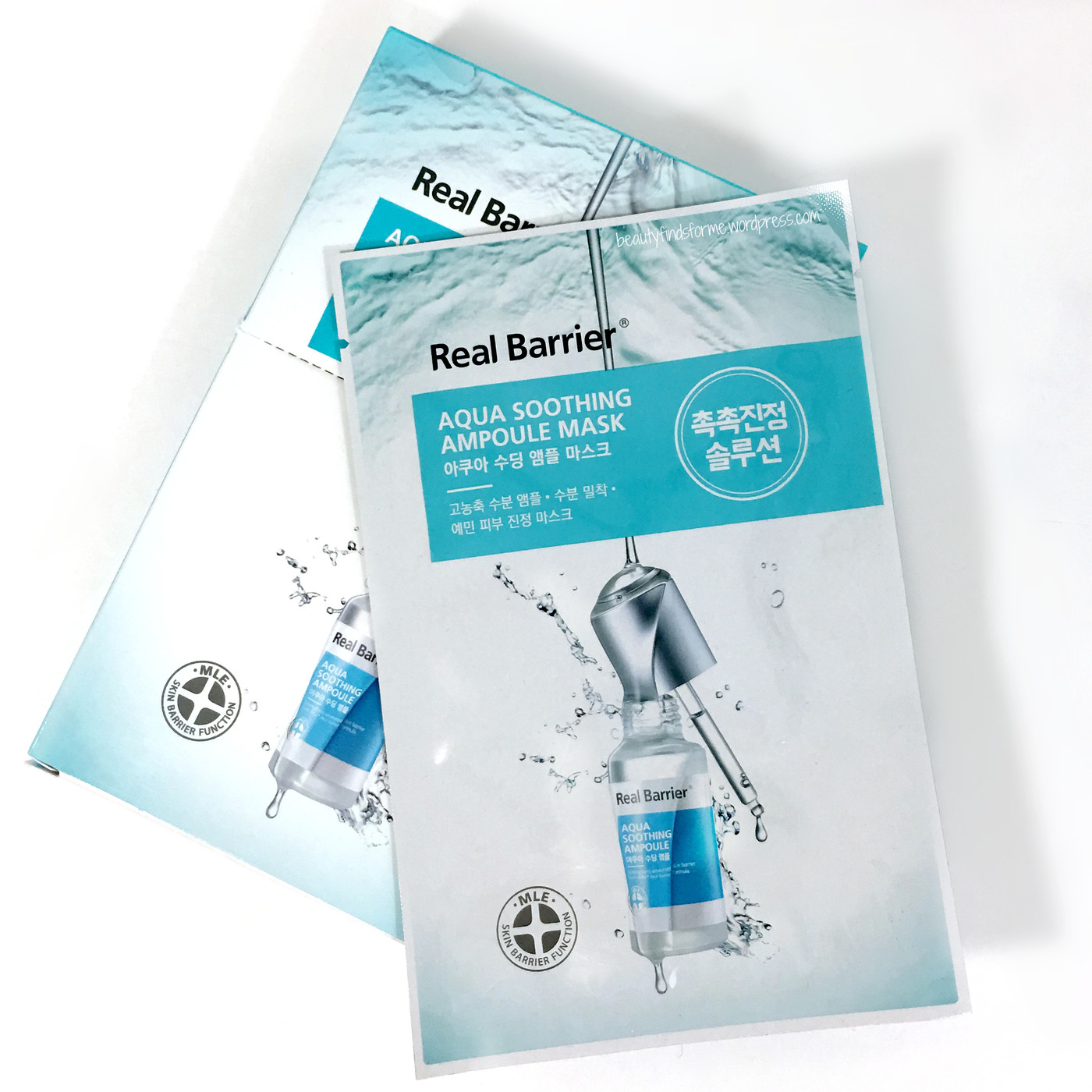 AtoPalm Real Barrier 💦💦Aqua Soothing Ampoule Mask  This is a purifying, cleansing and calming mask, with a enriched bamboo charcoal black sheet mask. It is full of hydrating and soothing ingredients ~ 4 different types of hyaluronic acid, polyglutamic acid, glycosaminoglycans, xylitol, panthenol, masdecassodie and allantoin. It also contains ceramides for intense moisture and skin repair, strengthening your skin barrier and mimicking your skin's natural lipid barrier. This mask is soaked in clear gel-like essence and its scent is very faint and a little bitter. The mask is very soft and of a thicker material, but it adheres well ~ it just is cut a bit on the smaller size ~ I would have liked it to be a little bit bigger, but it gets the important bits on my face.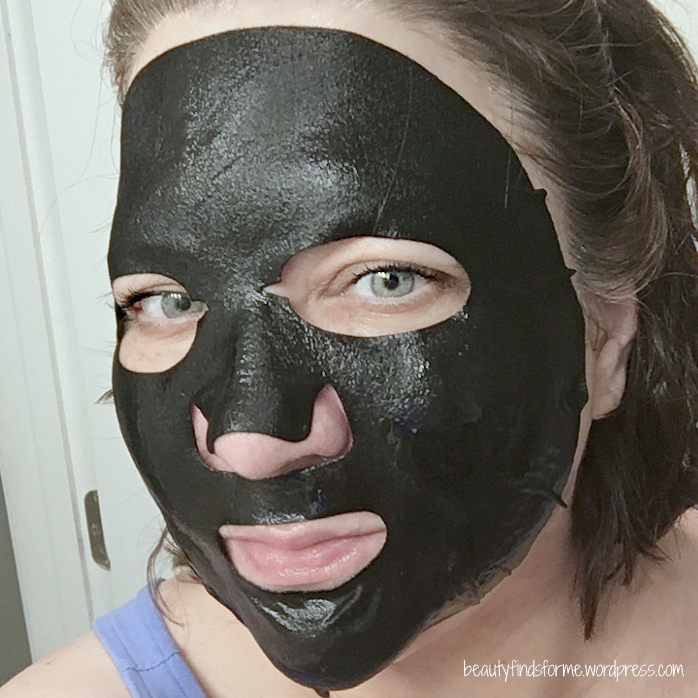 After 40 minutes, I removed the mask and my skin did feel very hydrated and calm. I have been using this mask after I do needling, and it really helps calm the redness and swelling, as well as hydrate my skin. This doesn't leave any tacky or sticky residue, but it does take a while to dry down ~ so if you use it as a morning mask, give yourself some extra wait time! I really was pleased with this mask ~ have you tried any Atopalm masks? What did you think of them?
Ingredients: Water, Butylene Glycol, Glycerin, 1,2-Hexanediol, Madecassoside, Centella Asiatica Extract, Myristoyl/Palmitoyl Oxostearamide/Arachamide MEA, Hyaluronic Acid, Raspberry Ketone, Hydrolyzed Glycosaminoglycans, Polyglutamic Acid, Hydrolyzed Hyaluronic Acid, Sodium Hyaluronate, Anhydroxylitol, Xylitol, Xylitylglucoside, Lavandula Hybrida Oil, Ceramide NP (Ceramide 3), Sodium Hyaluronate Crosspolymer, Sorbitan Isostearate, Panthenol, Acrylates/C10-30 Alkyl Acrylate Crosspolymer, Hydroxyethyl Acrylate/Sodium Acryloyldimethyl Taurate Copolymer, Arginine, PEG-60 Hydrogenated Castor Oil, Propanediol, Glucose, Caprylic/Capric Triglyceride, Benzyl Glycol, Dipotassium Glycyrrhizate, Polysorbate 60, Hydrogenated Lecithin, Allantoin, Xanthan Gum, Ethylhexylglycerin, Disodium EDTA  cosDNA analysis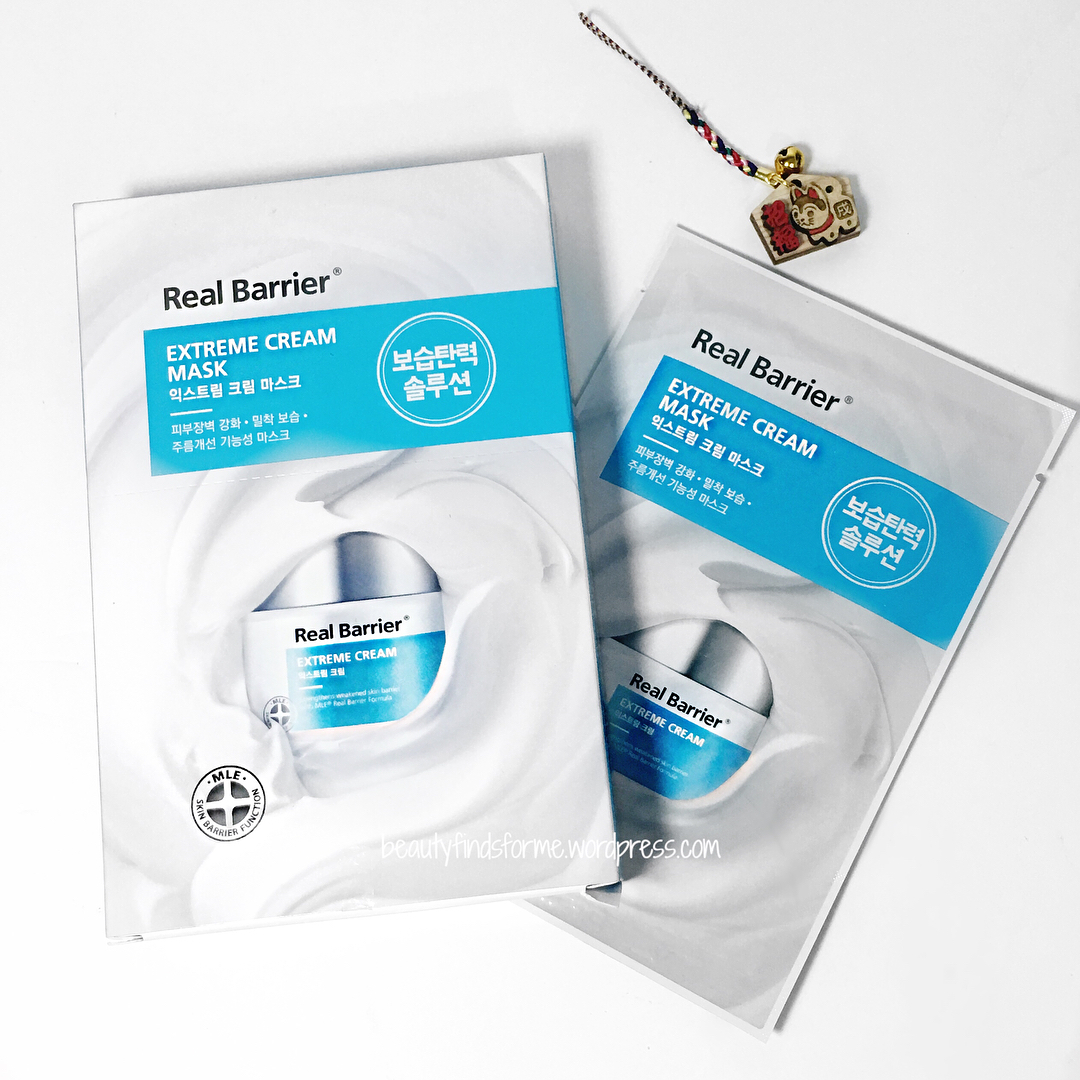 Atopalm Real Barrier Extreme Cream Mask  This is the second mask I have tried from Atopalm and it is very different from the Real Barrier Aqua Soothing Ampoule Mask, which was more of a purifying and soothing mask. This is also a soothing, calming mask, but it is infused with a cream essence and has the lovely spiced carnation scent that I have found with other Real Barrier products. The silky, plush micro fiber mask comes with a mesh protector so it doesn't crumple up in the pouch and also for ease of application ~ I found that the fit of this mask was much better than the Aqua Soothing mask. It is drenched in a creamy milky essence, made with panethol, madecassoside, allantoin, cermaides, hyaluronic acid and vitamin E ~ which makes this a very moisturizing mask. It also has some anti-aging peptide and fermented soybeans. I like using this as a night time mask, as it is too intense for my oily skin type in the morning routine.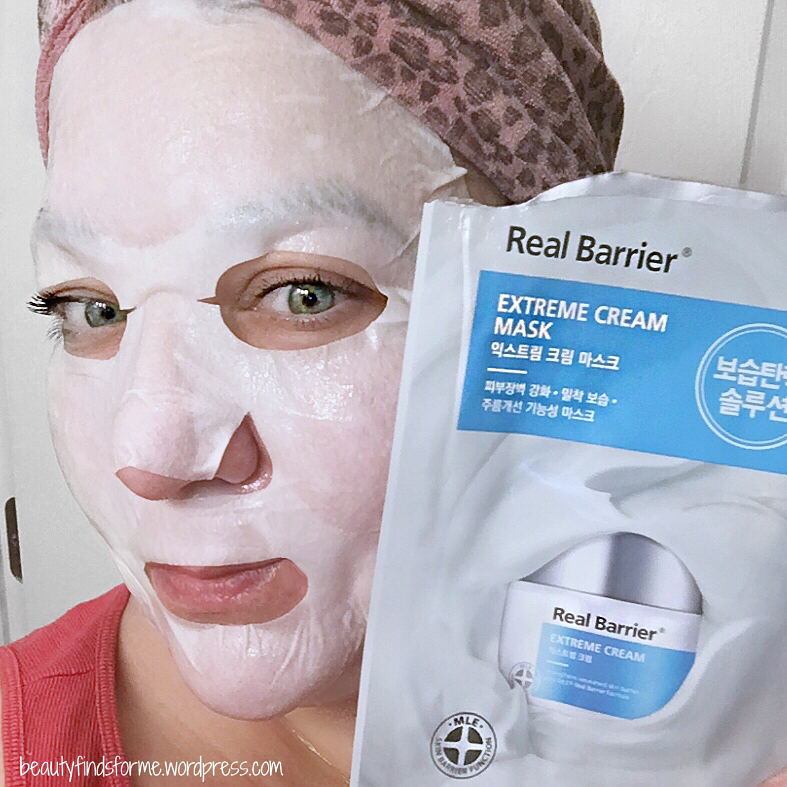 I left this on for 30 minutes and after removing, I found that my skin was less reddened from a procedure I just did (needling) and very hydrated and moist. There is an initial filmy feeling but that goes away as the essence finishes drying down on my skin and my skin feels very supple and toned. This is a great mask to use whenever your skin is stressed ~ from sunburn, windburn, acid treatments or any other skin treatment that leaves your skin feeling a bit rough and irritated.  
Ingredients: water, butylene glycol, glycerin, caprylic/capric triglyceride, dimethicone, 1,2-hexanediol, cyclopentasiloxane, panthenol, madecassoside, centella asiatica extract, myristoyl/palmitoyl oxostearamide/arachamide MEA, ceramide NP (ceramide 3), lecithin, acetyl glutamine, hydrogenated lecithin, bacillus/soybean ferment extract, oligopeptide-1, oligopeptide-2, oligopeptide-3, folic acid, hexapeptide-11, lavandula angustifolia (lavender) oil, vetiveria zizanoides root oil, citrus aurantium dulcis (orange) oil, polysorbate 60, glycereth-26, betaine, cetearyl alcohol, cetearyl olivate, sorbitan olivate, arginine, acrylates/C10-30 alkyl acrylate crosspolymer, hydroxyethyl acrylate/sodium acryloyldimethyl taurate copolymer, allantoin, xanthan gum, adenosine, sodium polyacrylate, sodium hyaluronate, sorbitan isostearate, caprylyl glycol, ethylhexylglycerin, disodium EDTA  cosDNA analysis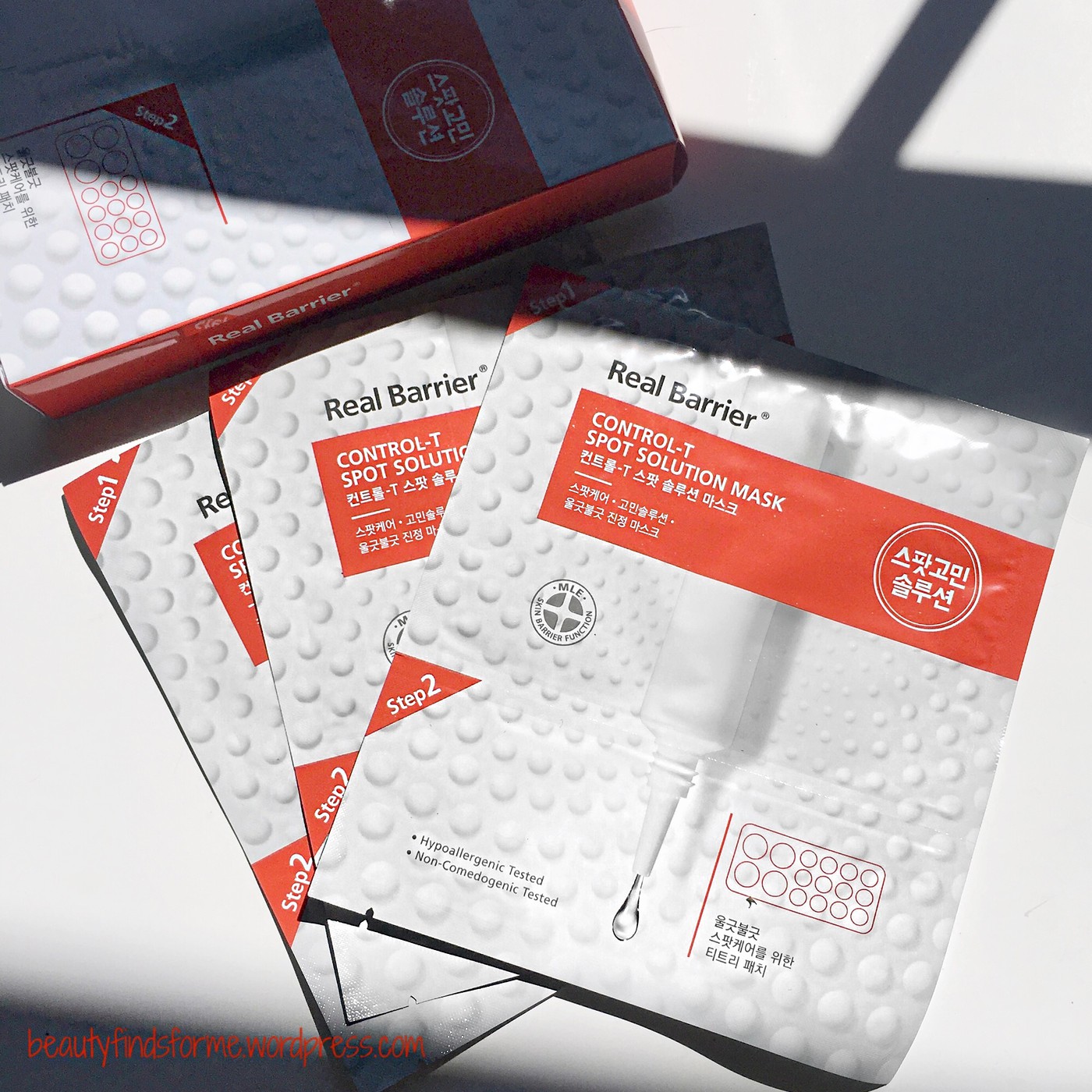 Atopalm Real Barrier Control-T Spot Solution Mask Atopalm finally created a  product for oily/blemish prone skin!  I can use several of their Real Barrier products, but this mask is specifically formulated for oily skin and also has blemish patches too! The sheet material is actually made with sarcandra herb, which has antibacterial and anti-inflammatory benefits ~ it also causes the yellowish color to the mask itself.  Tea tree is also an antibacterial, antiseptic healing ingredient, along with centella for soothing benefits, chia seed for intense hydration, essential fatty acid linoleic acid ~ the oil for those who have oily/blemish prone skin. This also has patented Natural Protector (KR Patent No. 10-0910747) , a botanical compound made of natural ingredients ~ willow bark, oregano , hinoki cypress, purslane, fermented soybean, cinnamon and scutellaria caicalensis ~ this complex will help calm and sooth skin irritations.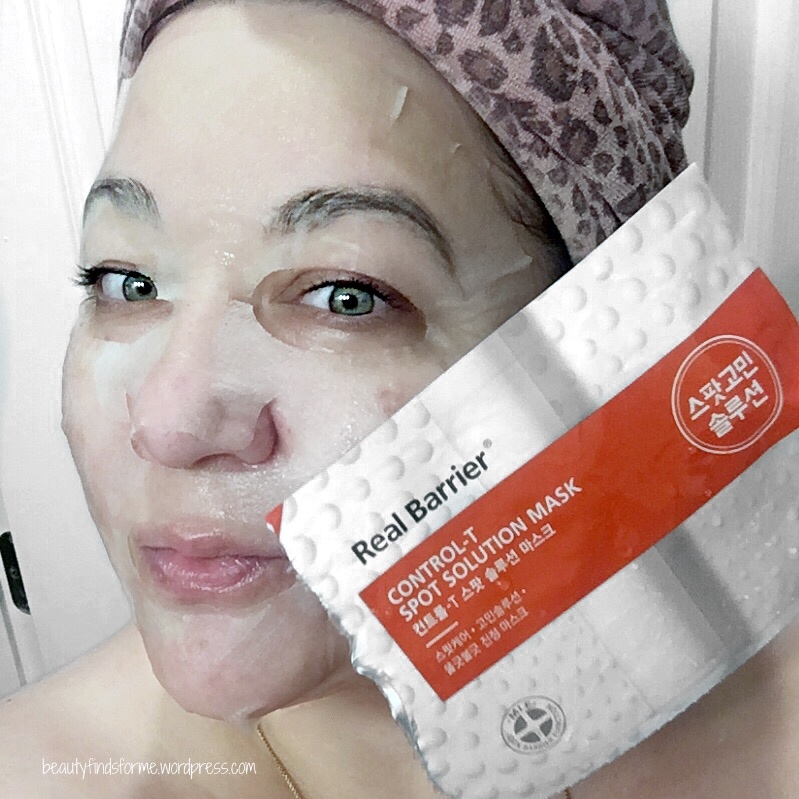 The essence is watery and there is a lot of it, with a slight tea tree scent.  It isn't strong and disappears quickly.  The mask is quite a drippy wet mask and the fit is really great.  There is a cooling effect as I wear it and after 30 minutes I removed it.  There was an initial tacky feeling but it dried down quickly and my skin looked less red and more calm.   The second step to to this mask is optional ~ they are pimple patches!!  Made with  botanical herbs, tea tree and BHA salicylic acid, to help go deep into your pores and clean out excess sebum and dirt, these come in a variety of sizes, including some nice big ones!  These actually work, as I used some on a few "under the skin" bumps that I knew could turn into pimples and it reduced the size of them overnight.  Two thumbs up for this great mask from Atopalm! 
Ingredients
STEP 1:  Water/Aqua, Butylene Glycol, Glycerin, Glycereth-26, 1,2-Hexanediol, Origanum Vulgare Leaf Extract, Chamaecyparis Obtusa Leaf Extract, Salix Alba (Willow) Bark Extract, Camellia Sinensis Leaf Extract, Lactobacillus/Soybean Ferment Extract, Portulaca Oleracea Extract, Cinnamomum Cassia Bark Extract, Melaleuca Alternifolia (Tea Tree) Leaf Extract, Centella Asiatica Extract, Scutellaria Baicalensis Root Extract, Linolenic Acid, Carthamus Tinctorius (Safflower) Seed Oil, Salvia Hispanica Seed Oil, Cholesterol, Allantoin, Glycyrrhiza Glabra (Licorice) Root Extract, Polyglyceryl-10 Oleate, Melaleuca Alternifolia (Tea Tree) Leaf Oil, Sodium Hyaluronate, Betaine, Dipotassium Glycyrrhizate, Carbomer, Ethylhexylglycerin, Polyglyceryl-10 Laurate, Hydrogenated Lecithin, Arginine, Xanthan Gum, Myristoyl/Palmitoyl Oxostearamide/Arachamide MEA, Ethyl Hexanediol, Polyglyceryl-10 Myristate, Disodium EDTA cosDNA analysis
STEP 2: Acrylates Copolymer, Phellodendron Amurense Bark Extract, Coptis Chinensis Root Extract, Scutellaria Baicalensis Root Extract, Sciadopitys Verticillata Root Extract, Melaleuca Alternifolia (Tea Tree) Leaf Water, Kochia Scoparia Fruit Extract, Canavalia Gladiata Fruit Extract, Chamaecyparis Obtusa Leaf Extract, Salicylic Acid
cosDNA analysis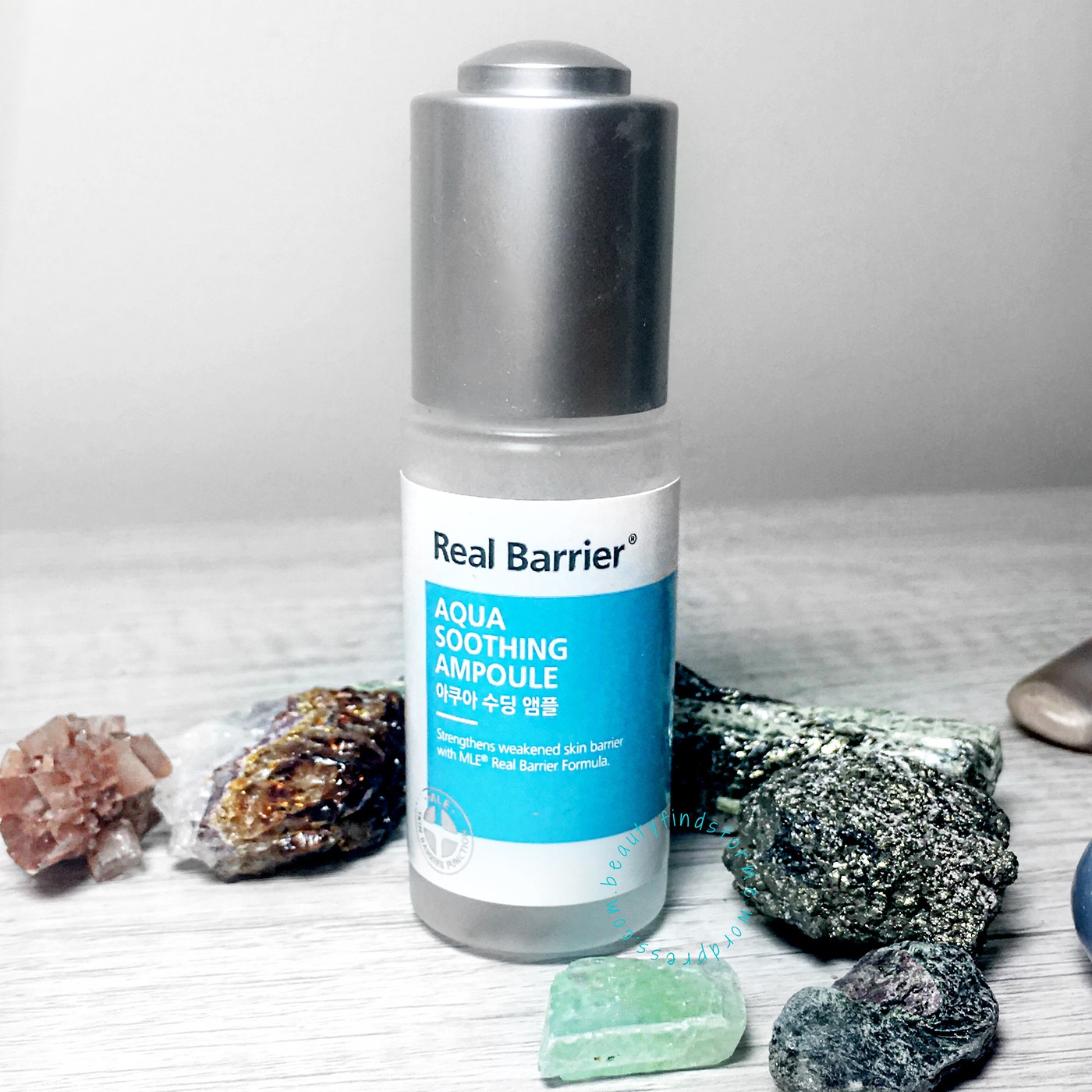 Atopalm Real Barrier Aqua Soothing Ampoule   I wasn't a fan of their centella cream, but this ampoule is da bomb!! It is perfect for those of us who suffer from redness, blemishes and dehydrated skin. I have oily skin, but it does get dehydrated too, so many of the Real Barrier products do work for my skin type. Not all, but plenty of them do. 
This ampoule was very exciting to me as it is marketed towards those of us who do produce excess sebum (therefore having oily skin) but lacks hydration and moisture. It also soothes and calms down skin that has been irritated, either from rashes or blemishes. It contains no oil and has 5 differeent types of hyaluronic acids (Hyaluronic Acid, Hydrolyzed Glycosaminoglycans, Sodium Hyaluronate Crosspolymer, Sodium Hyaluronate and Hydrolyzed Hyaluronic Acid) which will help add hydration by attracting moisture and binding moisture to your skin. This also has the patented dual ceramides formula to help reinforce your skin barrier and helps keep moisture locked in longer. This also has panthenol, centella and madecassocside, both healing and soothing ingredients.  


This light weight ampoule is pretty much scentless and has a thicker texture ~ almost gel like ~ and it has an almost slick, slimy feel to it, but it quickly turns watery on my skin as pat it in. I can almost hear my skin drink this serum up as it absorbs quickly, with no greasy or sticky feel. My skin is quite hydrated and feels very soft to the touch ~ this increased my hydration by 53% and decreased oil by 28%. This is a great ampoule to use if you do acid treatments, as it doesn't sting on my skin and is quite soothing. This is another winner from the Atopalm Real Barrier line & I happily give this 5 stars!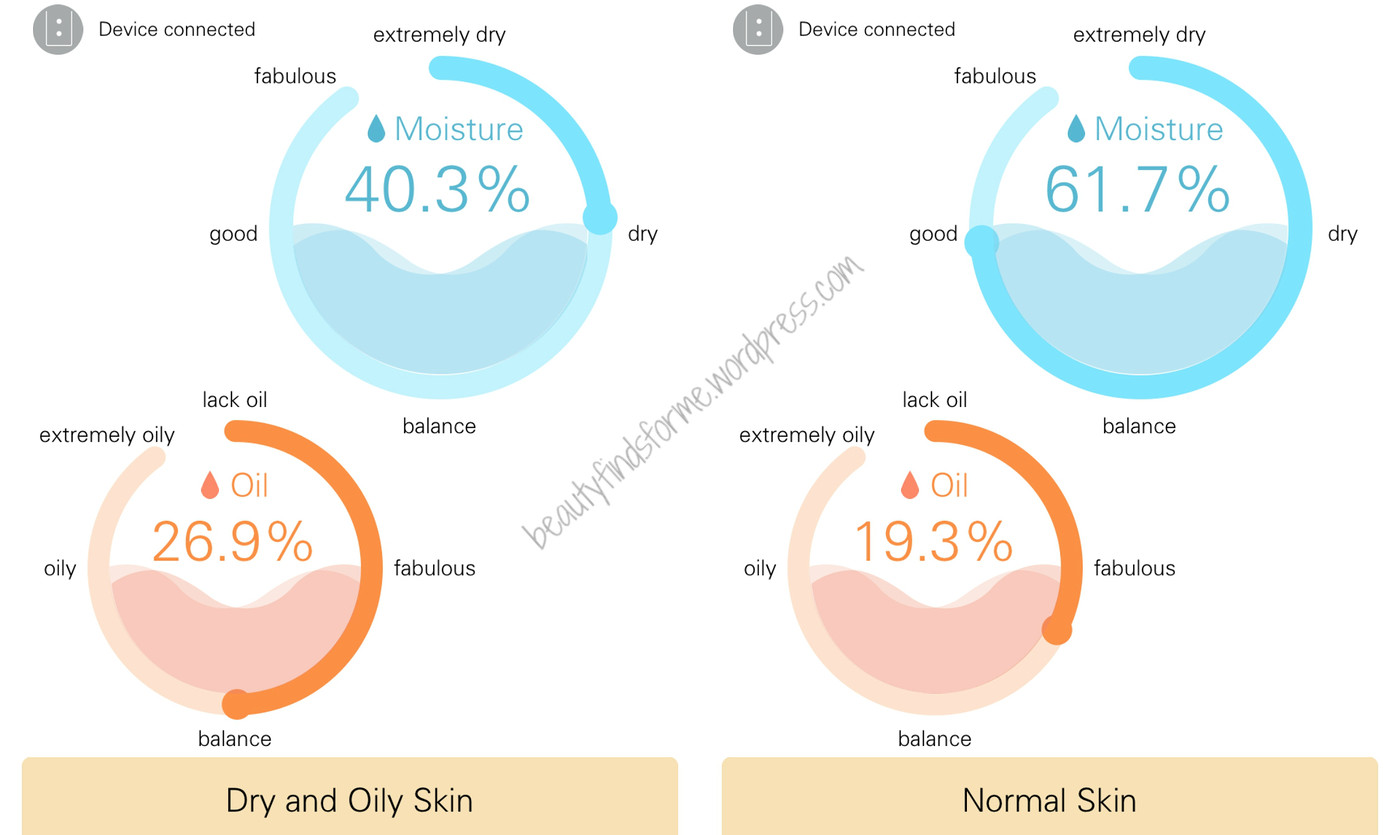 Ingredients: water, pentylene glycol, 1,2-hexanediol, propanediol, glycerin, sodium hyaluronate crosspolymer, hydrolyzed glycosaminoglycans, sodium hyaluronate, hydrolyzed hyaluronic acid, hyaluronic acid, benzyl glycol, ethylhexylglycerin, raspberry ketone, panthenol, centella asiatica extract, madecassoside, allantoin, xylitol, myristoyl/palmitoyl oxostearamide/arachamide mea, ceramide 3, disodium EDTA, carbomer, arginine  cosDNA analysis
Final Thoughts
If you have not tried any of the products from AtoPalm because you thought it might be too heavy or rich for you skin, think again!  I think the traditional lines from AtoPalm were really for dry, tight skin, but the Real Barrier line has a lot of products that can be used for oily and oily/combo skin types.  I highly recommend giving them a try as they are quite affordable and I do love their ingredient list.   I think my favorites are the Eye Contour Cream, Aqua Soothing Ampoule Mask, Control-T Spot Solution Mask and Aqua Soothing Ampoule.  I hope that I will be able to try their  Real Barrier Aqua Soothing Gel Cream, as that sounds amazing for the summertime!
ATOPALM MLE to mimic this skin's natural lipid barrier
Hyaluronic acid and patented dual ceramides to bind water to the skin
Squalane, mistletoe fruit extract, phytosterols, and vitamin E to deeply moisturize and provide anti-inflammatory, anti-oxidant, and anti-septic actions
Panthenol, allantoin, and madecassoside to calm and soothe irritated skin
Lavender, orange, and vetiver root oils to supply a mood-enhancing aroma
What it does not contain:  Parabens, Ethanol, Propylene Glycol,Mineral Oil, Phenoxyethanol, PEG, Artificial Fragrances, Benzophenone, Diathanolamine, Artificial Pigments
Where to Purchase
AtoPalm has a USA store presence  with free shipping on purchases $50.00+ 
Amazon USA also sells Atopalm as well, with free Amazon Prime Shipping
[ products received complementary for review purposes.  all opinions are my own ]