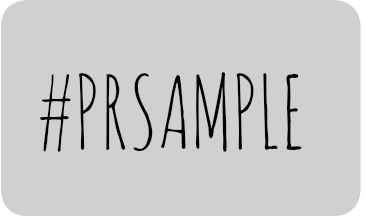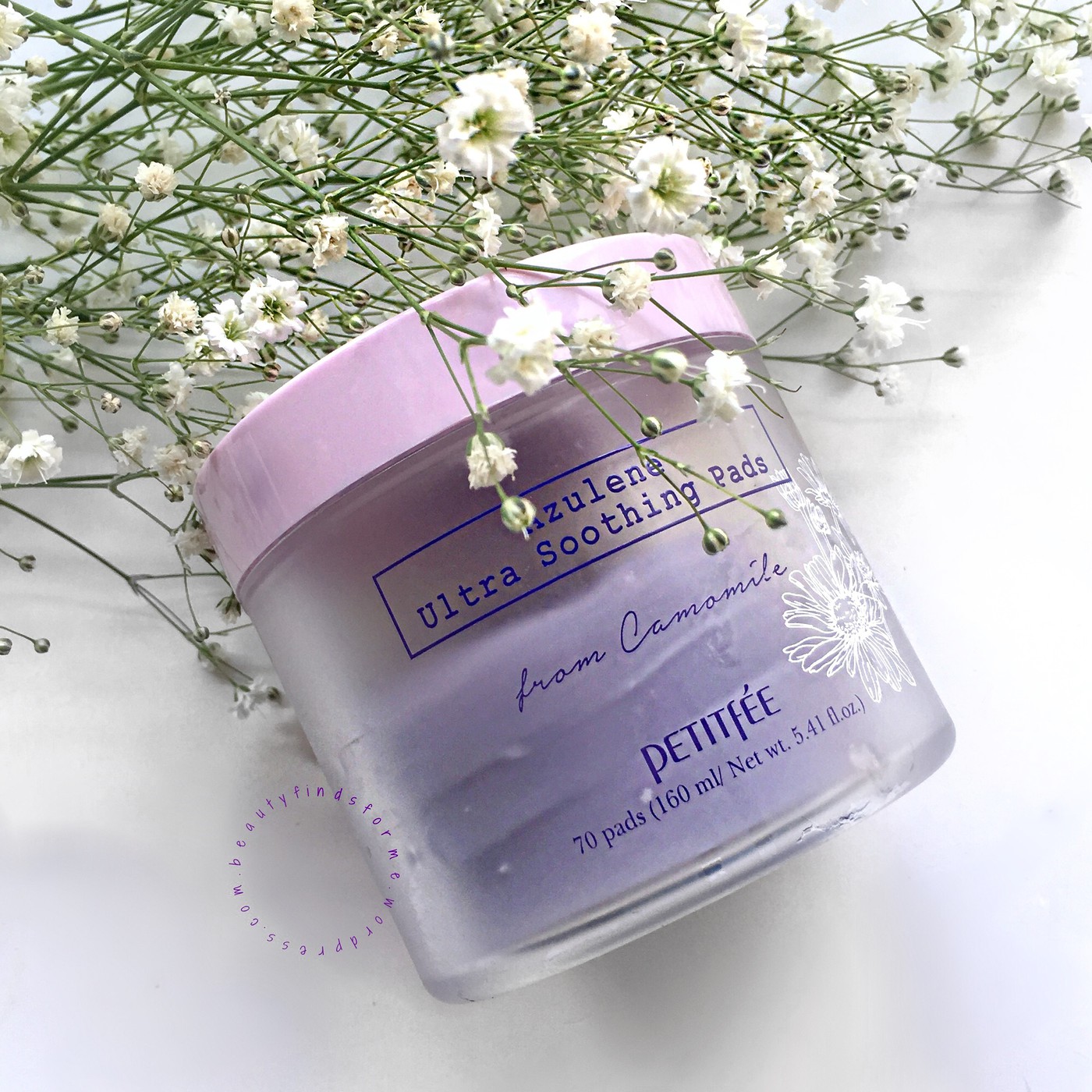 I love pad products and when I saw the Petitfee Azulene version on Jolse, I knew that it was going to be something I wanted to try.  I love azulene, hydration and BLUE (or in this case, a bluish-lavender) shade.  Petitfee is a very affordable brand and they have some really great products.   Premier Korean online store Jolse sent me their Petitfee Azulene Ultra Soothing Pads for review purposes.
I received these products complementary to review and was not paid.  All reviews are my own honest opinion and  I never have been asked to write copy for a brand.  This blog post might contain promo codes, affiliate and referral links, which using my links will help generate a small commission that helps support my blog at no extra cost to you.
My skin type and concerns:  Oily, aging, blemish prone, pores, hyper-pigmentation, fine lines and wrinkles.
image credit from jolse
What struck me about these pads was how many ingredients they jam-packed in here.  This is really a hydrating, soothing and healing skin treatment.  This contains several humectant ingredients, which not only binds water to your skin, but attracts moisture as well: glycerin, sodium hyaluronate, amino acid betaine, trehalose and sugar derived erythritol.  Humectants leave your skin feeling hydrated, soft to the touch, and supple.
Soothing, anti-inflammatory and healing care can be found in several herbal ingredients: chamomile and chamomile derived sodium guaiazulene sulfonate  (25.6mg) ~ guaiazulene provides the rich lavender-blue shade and it is also an antibacterial.  Centella and its derivative madecassoside are rich in saponins and is an anti-inflammatory while helping to minimize the appearance of pores.  Madecassoside helps soothe, reduce redness and inflammation and helps heal your skin.
This also has moisturizing aloe, ceramide and panthenol, providing more nourishment to your skin.   Brightening licorice and niacinamide will help brighten and even out your skin tone over time.   There is also some herbals in here for healing blemish prone skin and acting as a gentle astringent: lavender, rosemary, oregano and thyme ~ proving antibacterial and antiseptic care.

image credit from jolse
Ingredients: water, glycerin, butylene glycol, 1,2-hexanediol, niacinamide, methyl gluceth-20, sodium hyaluronate, betaine, trehalose, erythritol, chamomilla recutita (matricaria) flower extract, centella asiatica leaf water, madecassoside, aloe barbadensis leaf water, opuntia coccinellifera, hydrogenated lecithin, ceramide NP, octyldocecanol, caprylyl glycol, panthenol, lavandula angustifolia (lavender) extract, rosmarinus officinalis (rosemary) extract, origanum vulgare leaf/flower/stem extract, thymus vulgaris (thyme) extract, dipotassium glycyrrhizate, sodium guaiazulene sulfonate [25.6mg], disodium EDTA, acrylate/C10-30 alkyl acrylate crosspolymer, adenosine, arginine, ammonium acryloyldimethyltaurate/VP copolymer, propanediol, polyglyceryl-10 laurate, fragrance, ethylhexylglycerin cosDNA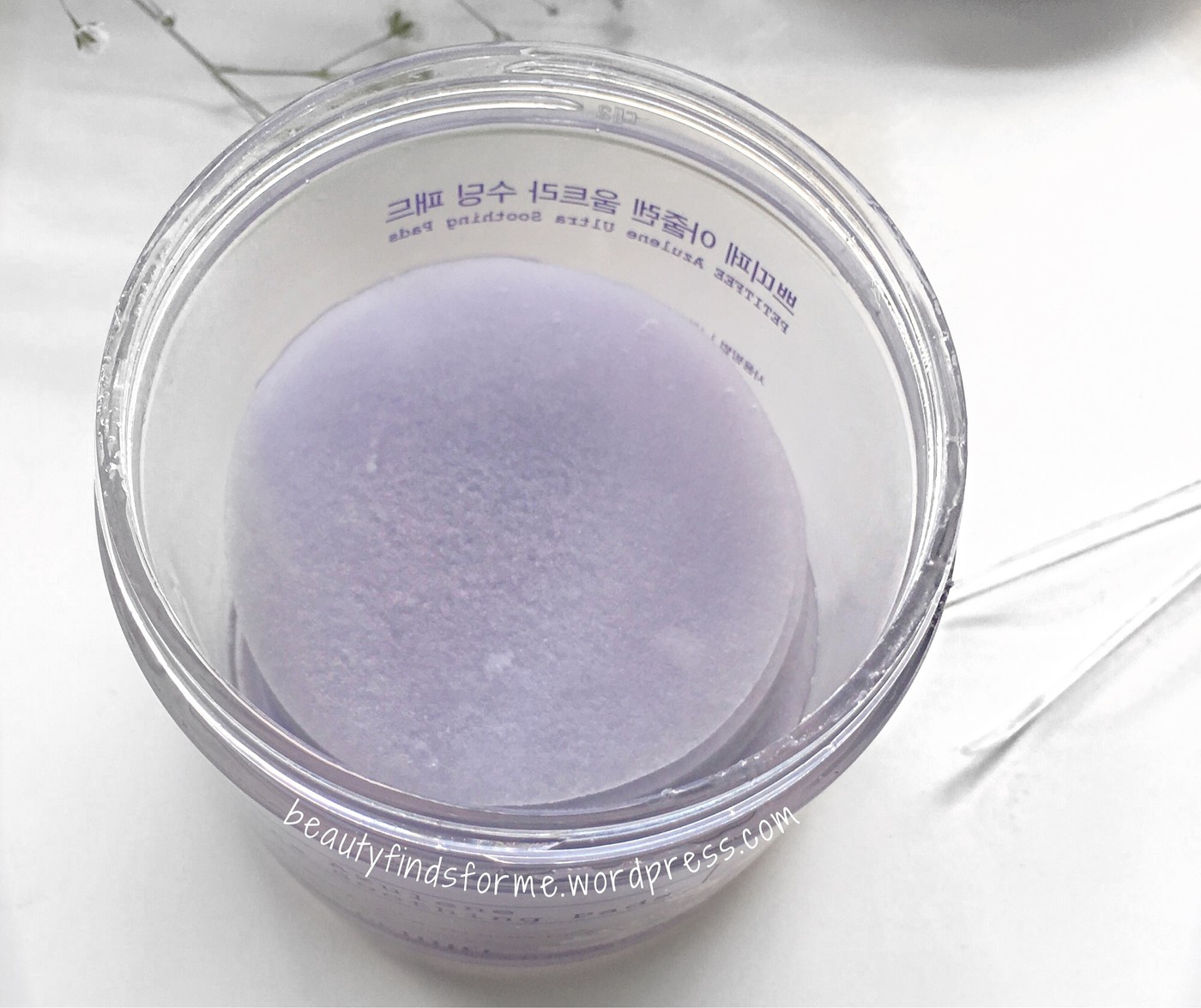 You get 70 pads in a clear plastic tub that is full of essence too.  These pads are soaking WET!!  In fact, in their advert, they show that they add so much essence to their pads, that they cannot absorb any more liquid.

image credit from jolse
They look so pretty, all lavender-blue and the scent is just a nice herbal-almost a citrus floral, nothing overpowering.  Petitfee includes a plastic tweezer to get these out and sometimes, it is difficult to separate them because they are so wet.   The pad is soft and plush ~ there is not quilting or texture on them as this product is not an exfoliating product.  I did do a pH test on these and it comes out to a 5, so they are a good balancing toner mask pack.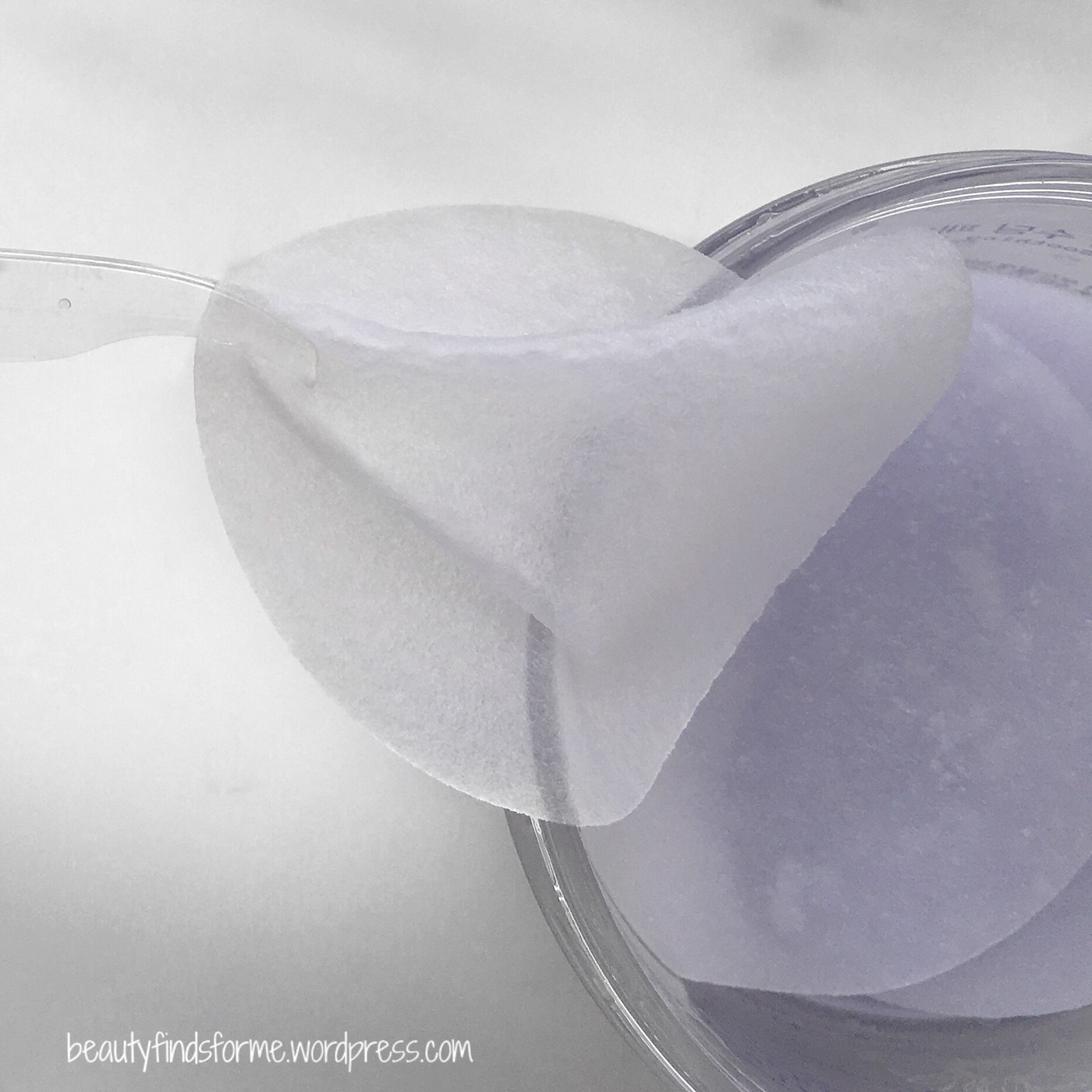 You can use these one of two ways ~ just as a normal moisturizing essence pad ~ after cleansing your face, you can just swipe this moisturize soaked pad across your face for quick hydration ~ you would not rinse off the essence, but let it dry on your skin ~ there is no tacky or sticky residue from this essence, but it takes a few minutes to dry down.  The other way is my favorite way ~ as a mask pack!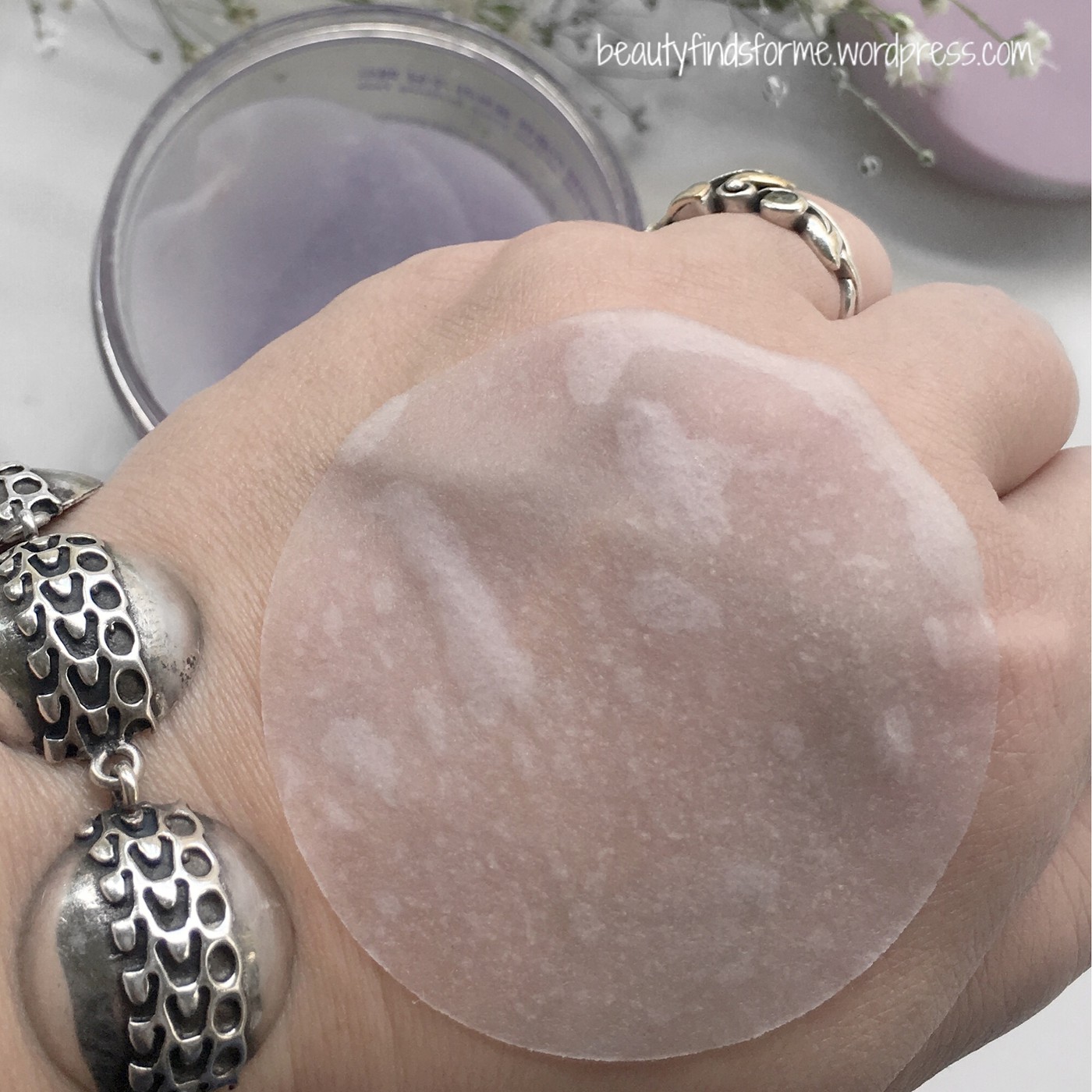 You can stick these on your cheeks, forehead, chin, even across your nose if it needs extra hydration.  I usually paste these on my cheeks and forehead and if I am feeling creative, I will cut these in half and put them right under my eyes as an eye mask.  The nice thing about creating your own mask pack is that you can multi-mask ~ below, I am using several products, including A'Pieu Chungchoon Calamine Cotton Puff (PR from Jolse) on my chin and Etude House Bamboo Charcoal Cotton Pad on my nose ~ I will have a review within a few days on these two products as I think they are pretty great too!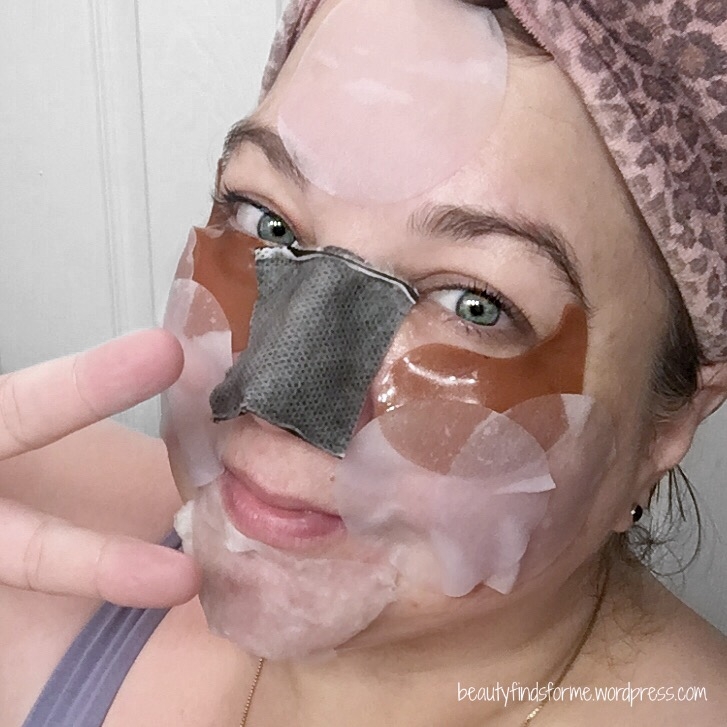 The Petitfee Azulene Ultra Soothing Pads are so hydrating on my skin ~ and cooling too.  These can be put in the frig and then used on a hot muggy day to really refresh and calm down your skin, especially if you got a little burned from the sun.  I also used these when I had a slight fever and it felt so nice on my skin ~ and helped keep my blemishes at bay, due to all of the antibacterial, antiseptic and healing ingredients.

Final Thoughts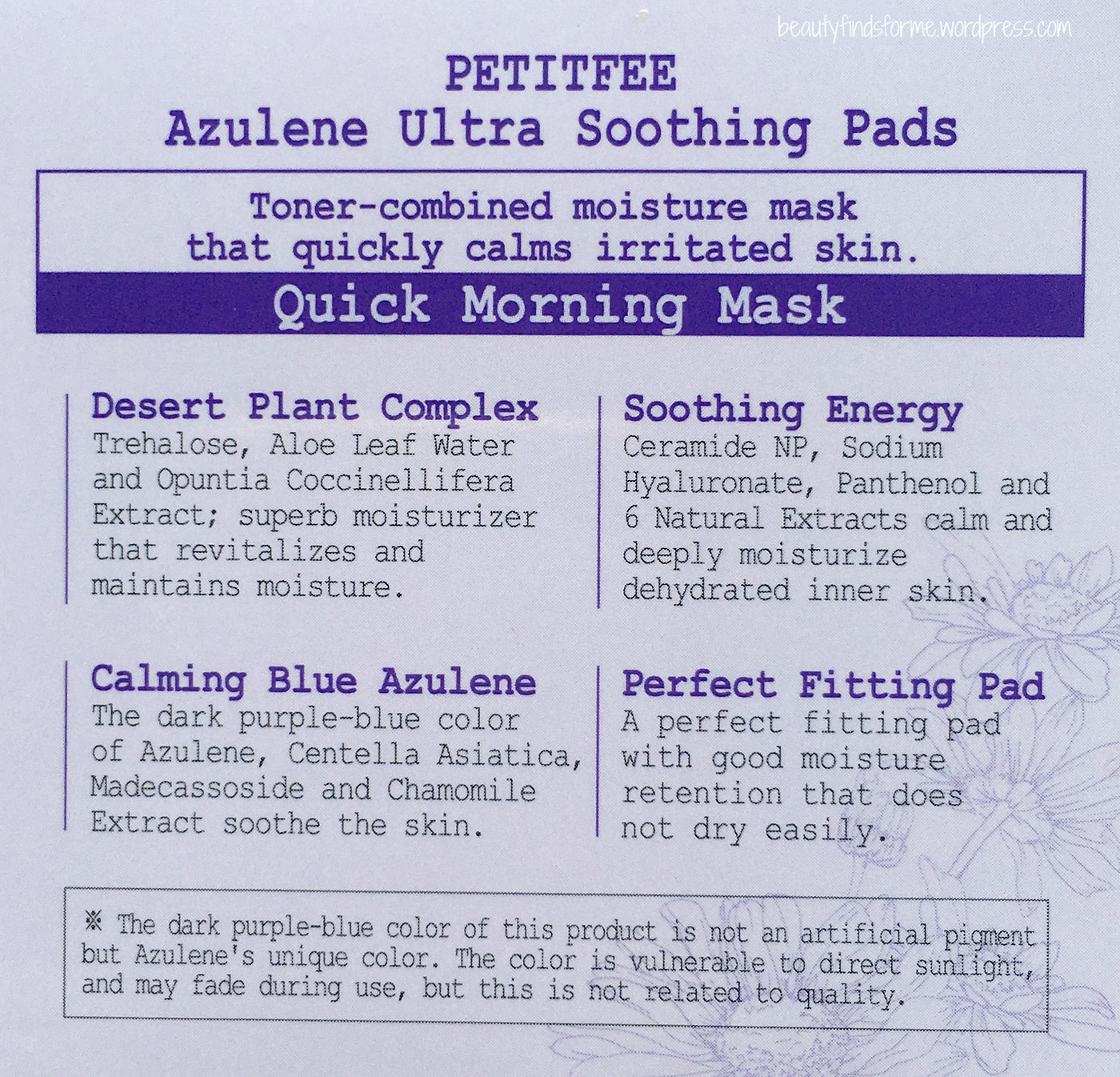 Would I purchase these pads?  YES.  A BIG YES.  I am surprised that these are not making the rounds out there on Instagram or other blogs, as these are inexpensive, feel great on the skin and really hydrates your skin ~ it is a 2 in 1 product and you can use it a couple of different ways too.  These are not exfoliating pads but just hydrating care.  I hope to see more products like this from Petitfee!  Have you tried these yet?  What did you think of them or are you interested in trying them?  
You can purchase this at Jolse for around $17.00 USD  (click here) ~  All prices will fluctuate slightly due to the Korean Won/USD conversion.  Jolse has free shipping all the time, ships internationally and gives out free samples.

disclaimer: this product was sent to me for review purposes. all opinions are my own and are unbiased