[ disclosure: product received for review purposes. contains affiliate links ]

Sooo, can January's Peaches & Petals box be better than December?  I received it the other day and I will have to say, they did another fantastic job this month!  January's Peaches & Petals theme seems to be 'Staying Warm', sort of like a continuation of last month's 'Get Cozy' theme.    Peaches & Petals is a subscription service that is focused on lifestyle and beauty products.  From their website  "Love trying new experiences? So do we. At Peaches & Petals, we thrive on trying new things, therefore our boxes are curated to maximize your experience with interesting products hinted by a monthly theme. We are adventurous at heart, and love hand-selecting products that help you enjoy every moment."  This box was sent to me for review purposes from Peaches & Petals and I thank them for their generosity as always 🙂  I am always appreciative of companies who look for honest feedback on their services.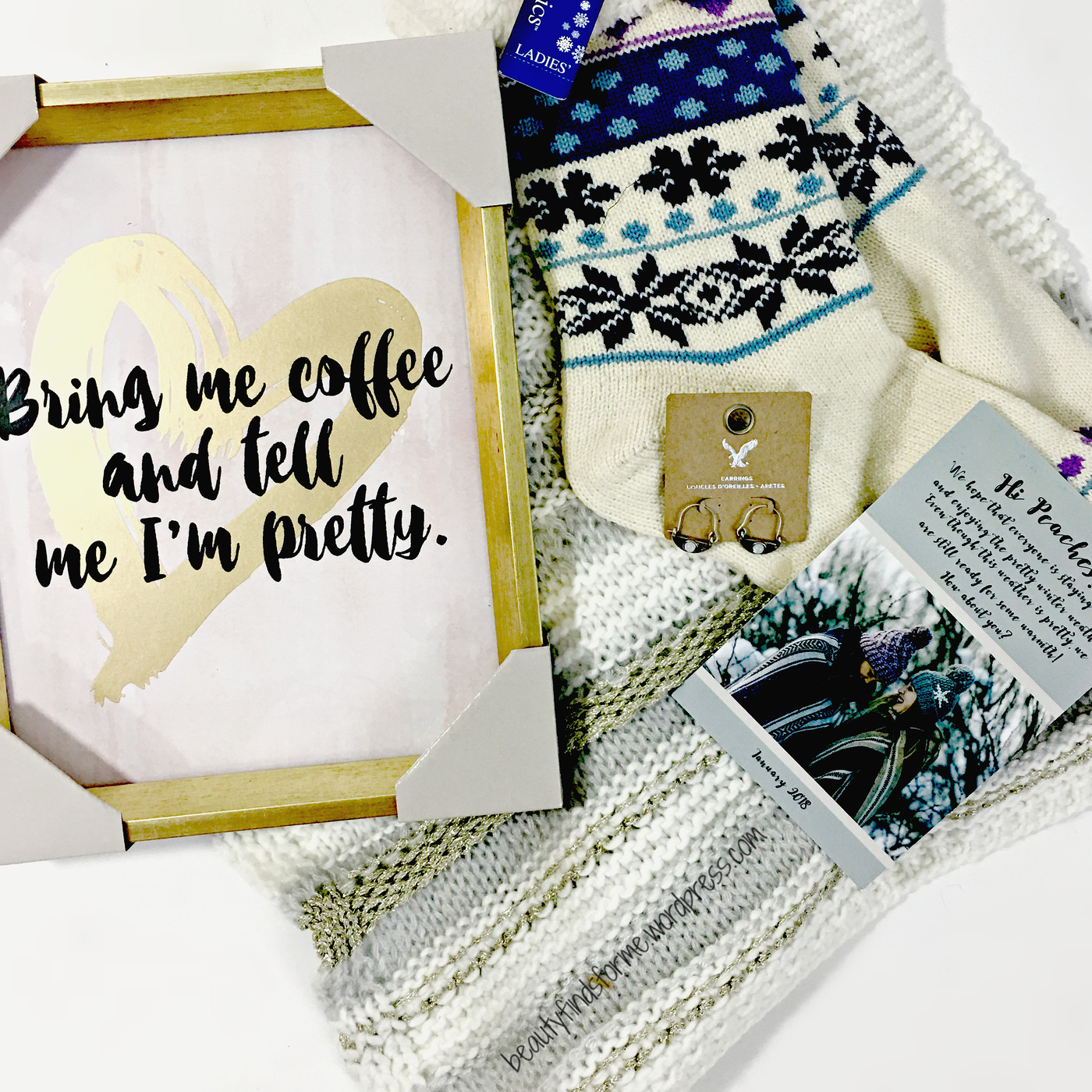 Informational Card
Explanation on valuing products:  Since Peaches & Petals does not give a value on their products,  I normally will use the Retail Value from the vendor's site or an average if I find the product on multiple sites with varying prices.  Subscription boxes are usually basing their value on Retail Value, not Markdown or Sale Values.  With that in mind, you can usually find products for less, just like anything else in the marketplace.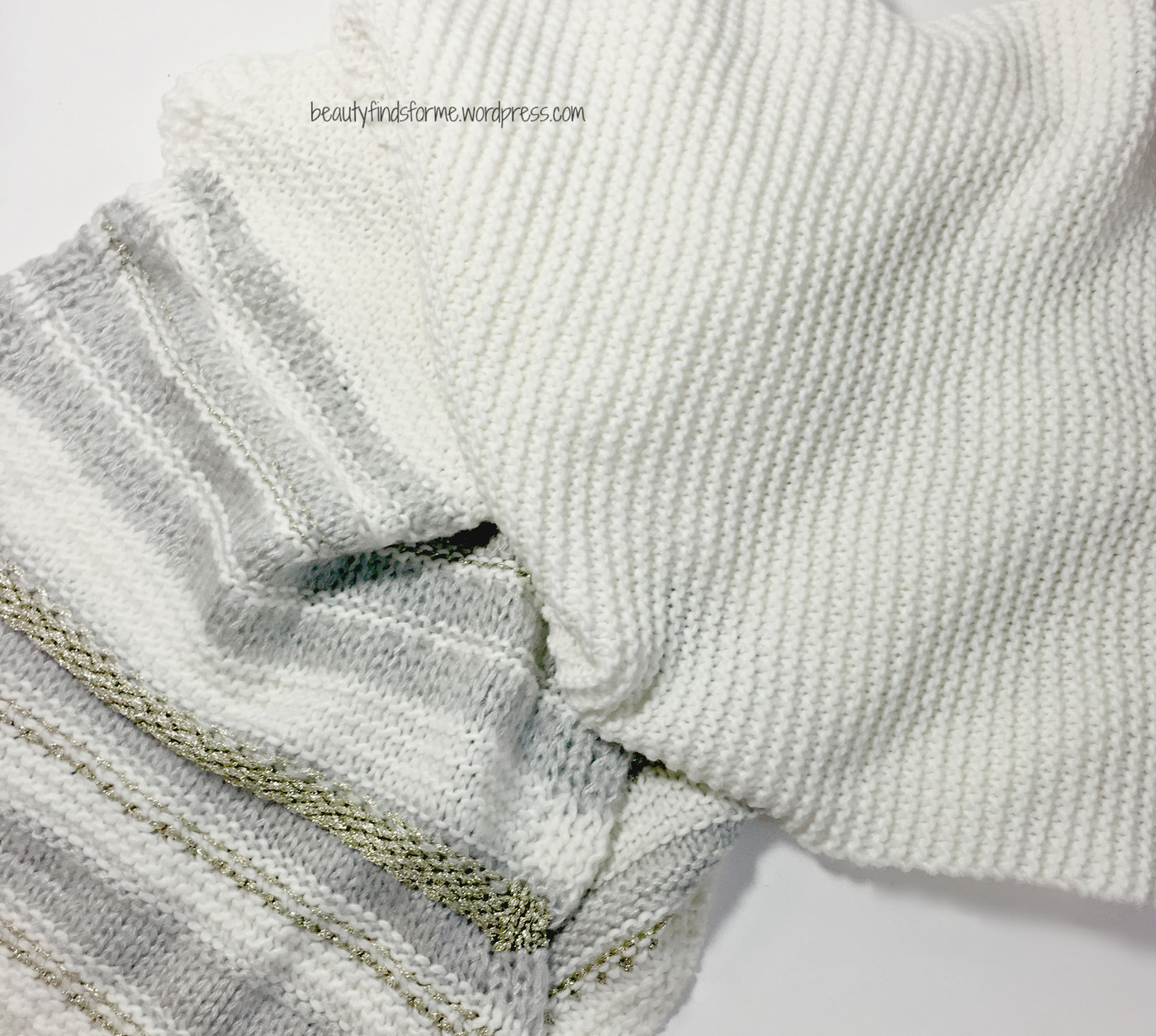 I.N.C. International Concepts Ivory Scarf  This is a Macy's brand and it is just really beautiful!  Unlike the last scarf I got a few boxes ago, this one is soft and cozy, with beautiful neutral shades ~ the long scarf has an ivory background and the ends of the scarf and striped in light grey and gold sparkle yearn.  I love how the soft dove grey works with the antique gold.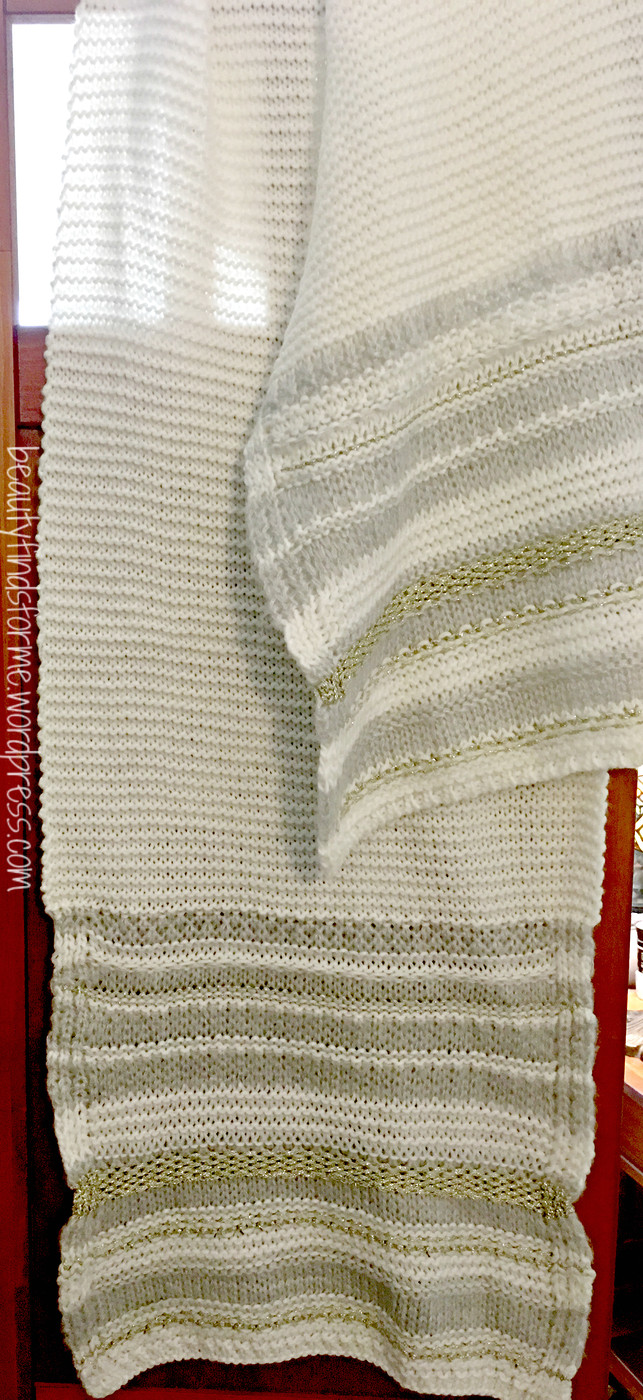 This is made of 95% arcylic, 4% fibers and is 77 inches in length by 14 inches in width.  This color combo goes with everything!  Based on other boxes, the scarf item could be a variation.   RV $39.50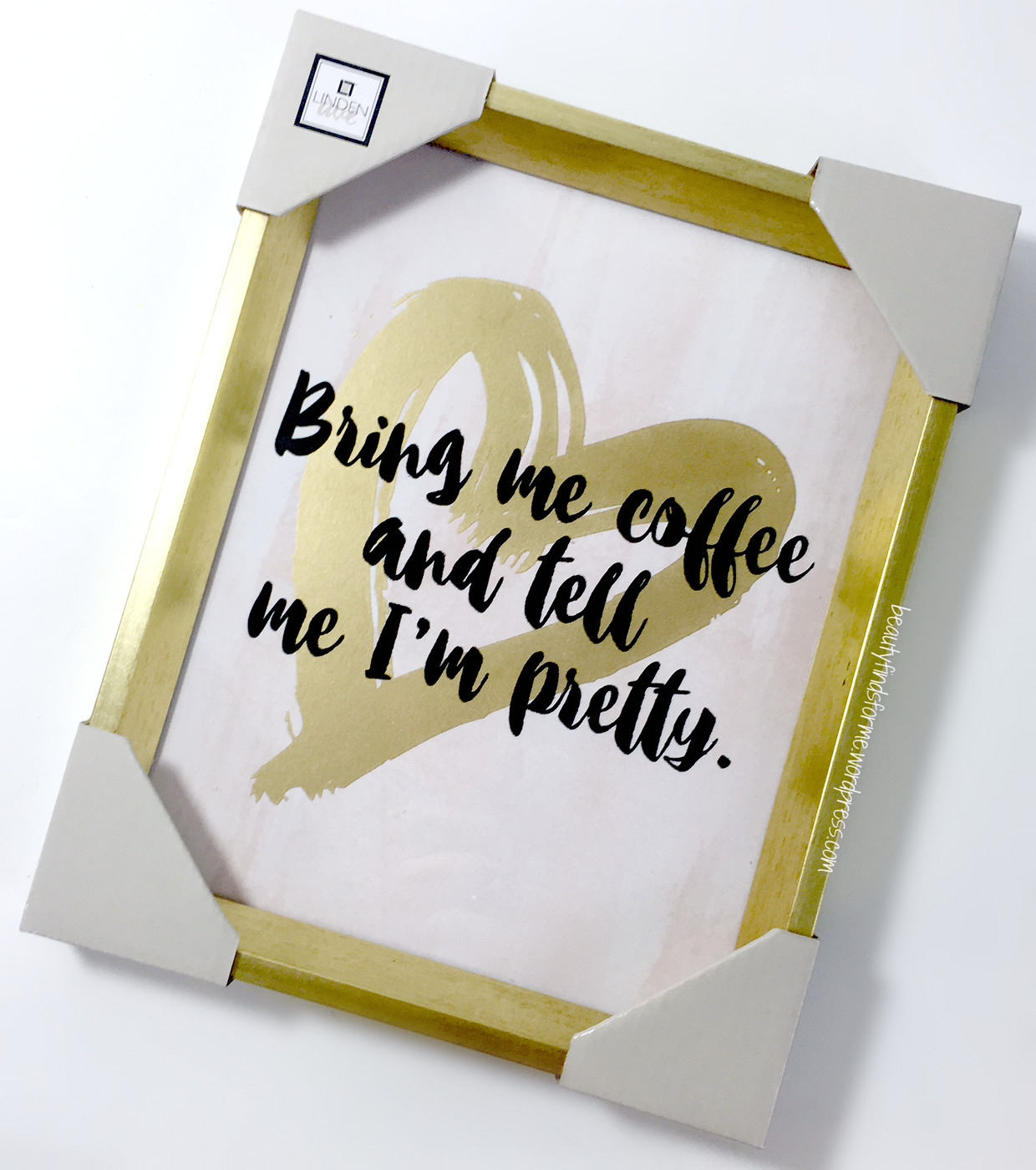 Bring Me Coffee and Tell Me I'm Pretty Blush Inspirational Wall Decor by Linden Ave  I guess I am just not a fan of these types of "inspirational" saying wall hangings.  The colors are pretty and to be honest, I would have rather had the soft blush water color background only ~ with no  metallic heart and saying!   However, I do know these are popular (and expensive).  This screen-print is in a gold shadowbox frame , covered with glass, so it is a quality piece.  Measures 8 x 10 inches and has a hook in the back, so it is ready to hang on the wall.  I might use this in my flatlays.. or not.  Hmmm.  RV $18.75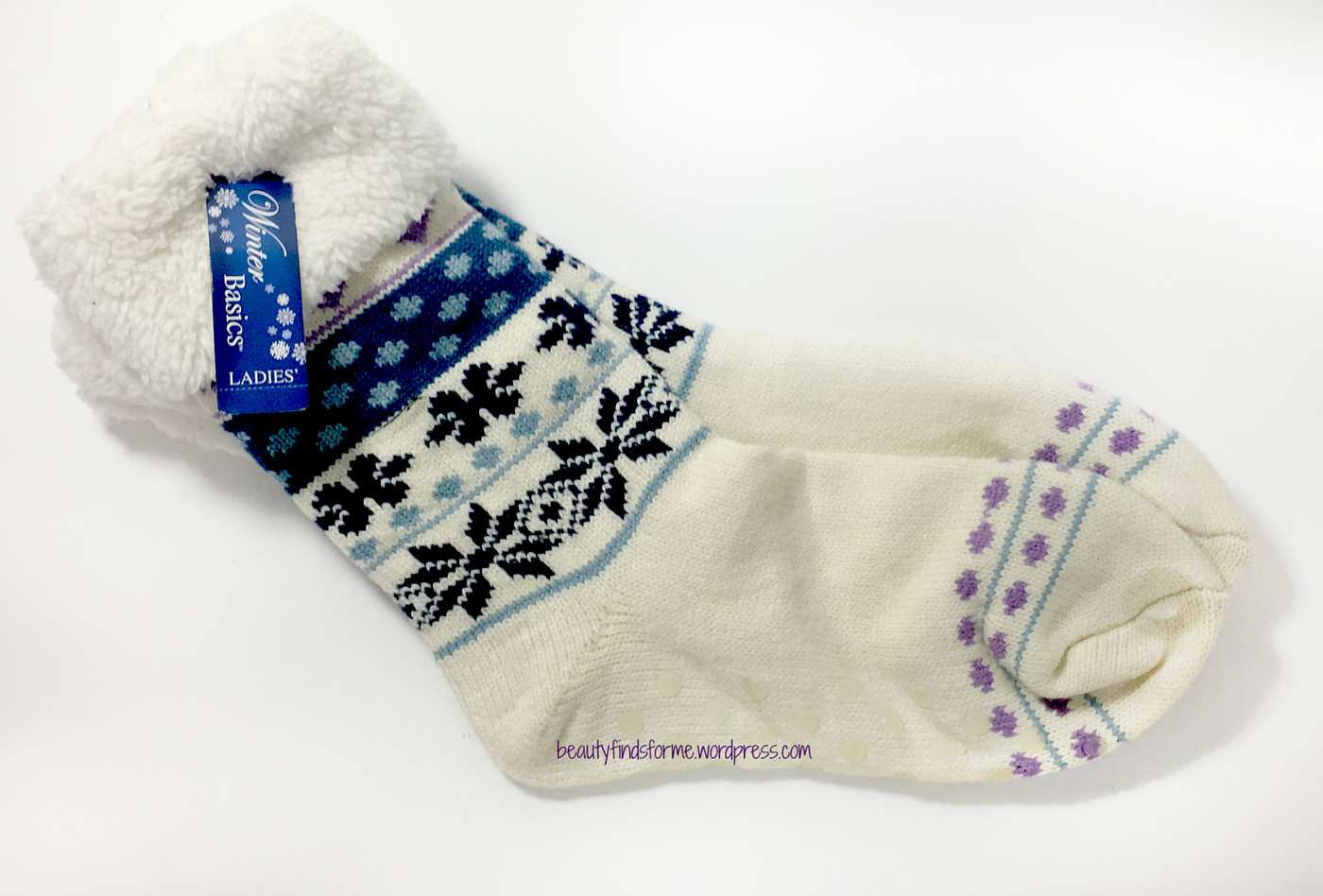 Winter Basic Slipper Socks  Now this is more me ~ lol ~ These are great, they have a fleecy cuff and it is lined inside for extra warmth.   At the bottom of the socks, there are little round rubber grippers, so you don't slip and slide on your flooring!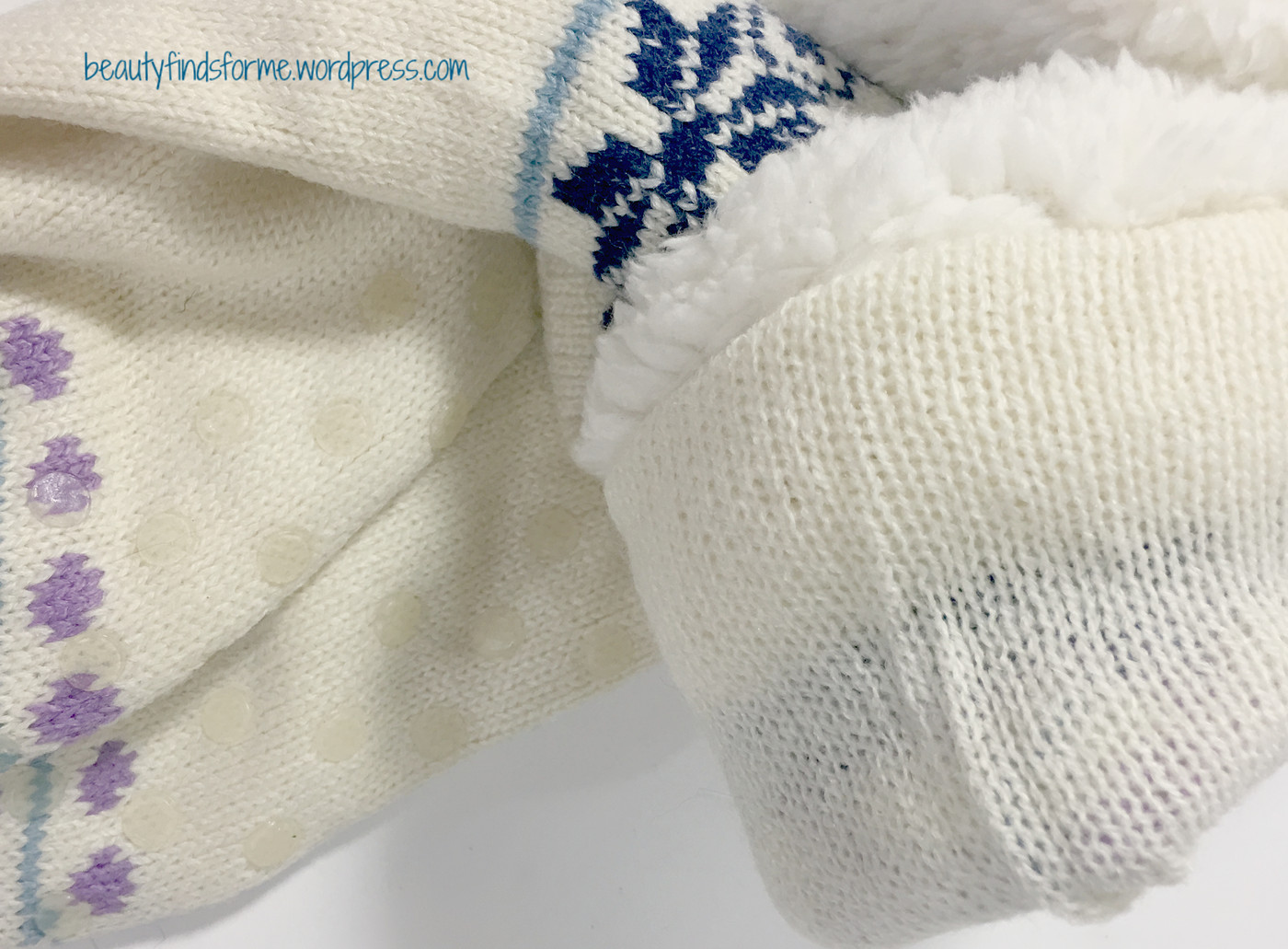 The socks are cream colored with a lovely Nordic print in deep navy, slate blue and violet.   Theses socks are made from acrylic and polyester and the back of the tag states they retail for $9.99.  I could not find this exact brand, but there are a lot of nice slipper socks out there. Your feet and head lose heat quickly and whereas you aren't going to wear a hat indoors, wearing nice thick socks like this will keep your feet warm, meaning you will feel comfortable and therefore, save on heating bills, as you won't be turning up the heat so much.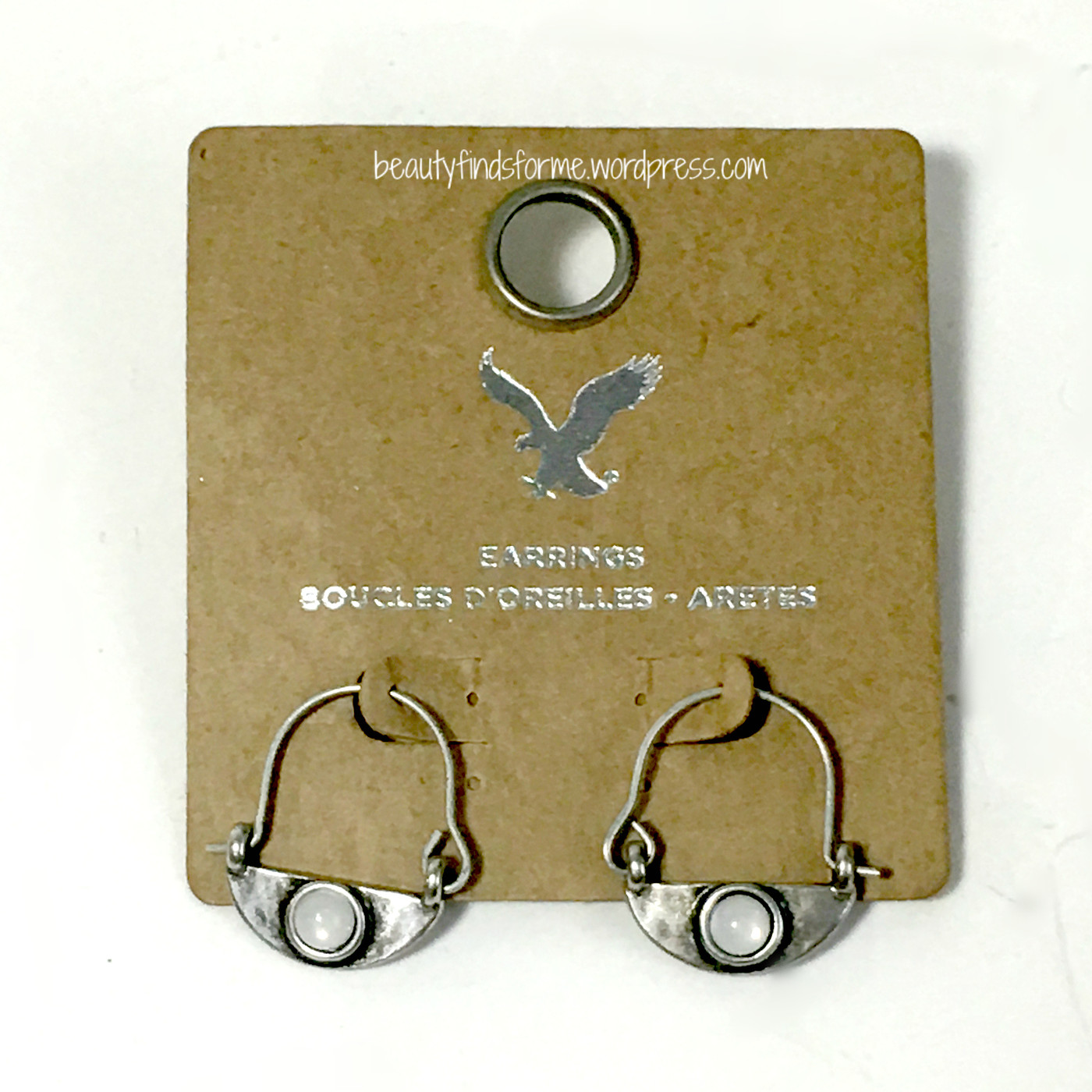 American Eagle Outfitters Opal Boho Hoop Earrings   This is my favorite item in the box ~ I normally do not care for dainty jewelry, but these would fall in my exception category.  They have a cool artisan, handcrafted vibe to them ~ yes, they are mass produced, but they do not look like it.  These antiqued silver tone crescent shaped earrings have a faux opal cabochon.  They look so cool and they are very comfortable to wear.  RV $7.99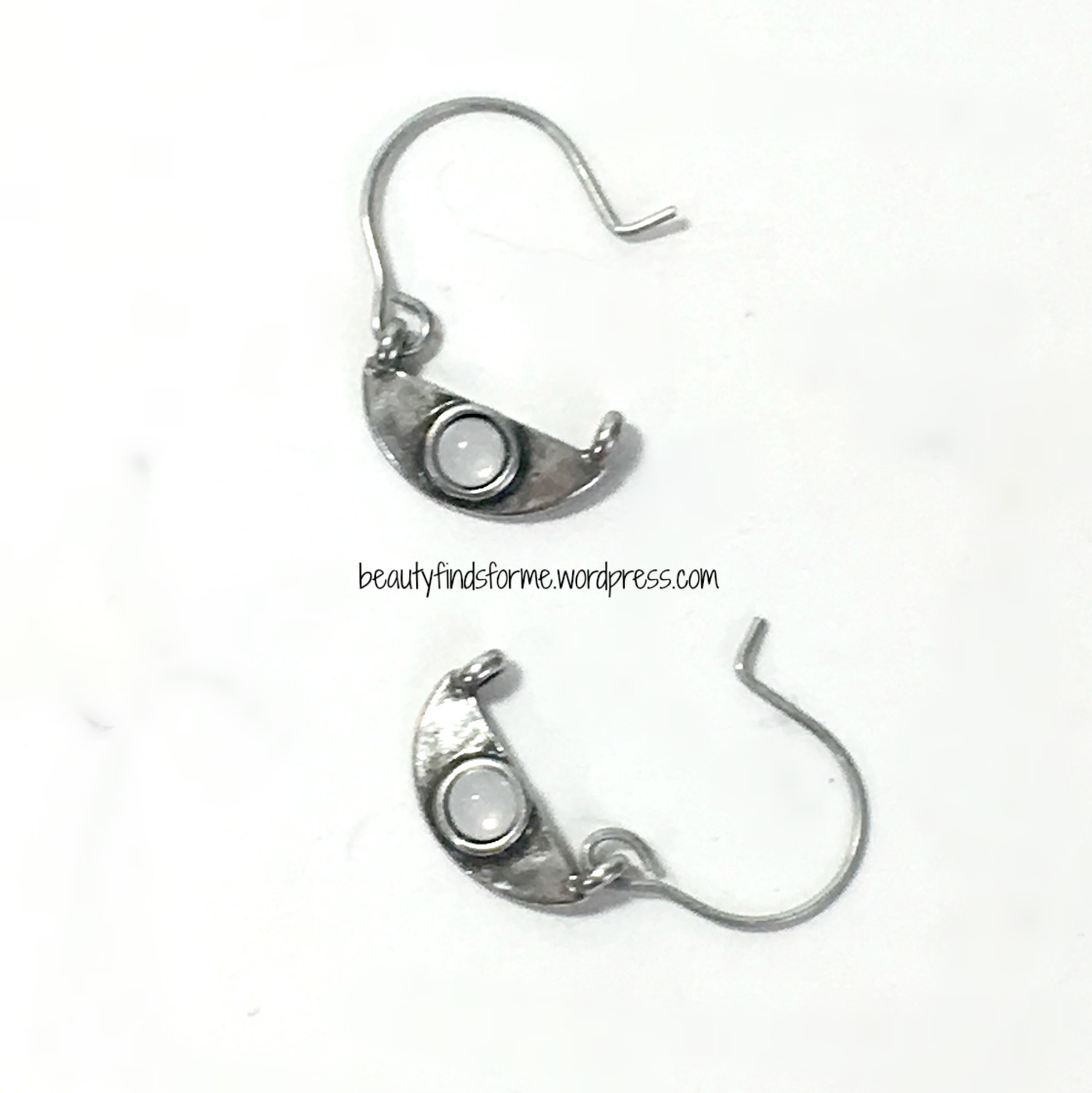 Final Thoughts
So Peaches and Petals did another fabulous curation this month. They actually gave us a really cozy scarf, some cool socks in a great design  and those earrings ~ they are the least expensive item in the box, but I LOVE THEM.  The only meh item for me was the wall decor as I am getting tired of the cutesy sayings and stuff.  I would rather have a pretty abstract watercolor wall hanging but peeps love these things, so one item out of four ain't bad.  I just can't believe how much those things retail for!!

Peaches & Petals monthly subscription boxes are $19.99 a month and that includes shipping.   This month, the box looks to be of  a retail value around $76.00, based on the retail value of the items and I do hope this means they are back on track with their curation. Many thanks to Peaches & Petals to sending this me for review purposes ~ I always look forward to seeing what P&P puts in their boxes! Did you receive this month's Peaches & Petals box?  What was your favorite item and what do you think of it?

If you would like to subscribe to Peaches and Petals, I would love it if you used my referral links!

[ products were received complementary for review purposes.  All opinions are my own and are unbiased.   ]
[ Blog post contains affiliate links and referral links. Descriptions in italics from linked site ]
Save
Save
Save
Save