I was recently picked to review several products from the brand iUNIK from e-Tailer unique4u, which is a new K-Beauty online store ~ however, they are new to selling K-Beauty.  I have purchased their products from their top rated Platinum eBay seller at blueprint21.  They have opened up their own online store now and sell a variety of brands, including IsNTree, Alive:Lab, Ciracle, Graymelin, Mizon, Nakeup Face, Natural Pacific, Zymogen and many others.  I am not sure if iUNIK is their house brand or not, like RoseRoseShop did with Neulii, but based on this product, I am really excited about this brand!  
iUNIK doesn't have a huge lineup right now, but what they have is quite interesting and solid.  They have serums, toners, peeling gel and cream.  Besides this toner, I am testing out their Lime Moisture Peeling Gel, Beta Glucan Daily Moisture Cream and Black Snail Restore Serum, courtesy of unique4u and I have purchased their Tea Tree Relief Serum ~ almost time to do a Tea Tree products post again!  They also have a Rose Galactomyces Toner and Serum and Propolis Vitamin Synergy Serum.  iUNIK stands for
i = Ideal Skin Over Dreamy (I think they mean ideal skin over unrealistic skin goals)

U = Unique products

N = Natural occurring ingredients, mild and raw materials from natural origin.


I = Ingredients ~ less bad and harmful ingredients, more good ingredients

K = Know how knowledge to create the best products thru continuous Research & Development
iUNIK Vitamin Hyaluronic Acid Vitalizing Toner hit all of the sweet spots with me for ingredients.  Containing 45% of hyaluronic acid, and it being the first ingredient in this toner along with another humectant glycerin, means this will be an intensely hydrating toner. Hyaluronic acid is a humectant and this moisturizing ingredient bonds water to keep skin hydrated. It is a natural substance found in the human body and it made up of amino and uronic acids while retaining  100 to 1,000 times its own water weight in our skin cells.  This ingredient is naturally occurring in our bodies, but as we age, the amount of hyaluronic acid decreases.  This, along with collagen and elastin, keeps our skin soft and smooth.  Trehalose also supplies concentrated moisture to skin, to prevent your skin from drying out and retain moisture. 
This also contains 5% of sea buckthorn, aka hippophae rhamnoides. These bright orange berries contains vitamins C, A and E, beta carotene, minerals, amino acids and fatty acids. Vitamin C is important for brightening and stimulating collagen production. It contains 200 to 800 times more vitamins than apples ~ especially when it comes to vitamin C ~ sea buckthorn contains more vitamin C than grapes (265x), apples (176x) and 5.8x of lemons. Sea buckthorn is known for its antioxidant properties to help slow down aging and to regenerate new skin cells, while penetrating deep into your derma layer and locking moisture inside. It helps make your skin clear and transparent and has been used medicinally in China and India.
This also has a compound called Resmelin H, a botanical extract that is naturally derived from thuja orientalis (cypress family),  zanthoxylum schinifolium (Sichuan pepper tree) and polygonum cuspidatum (Japanese knotweed)  ~ these three ingredients help fight free radicals, protect your skin, stimulate collagen growth, brightens and helps prevent fine lines and wrinkles, while soothing, firming and moisturizing your skin with its anti-oxidant and anti-inflammation benefits.  (source), which has brightening and anti-wrinkle effects. It also soothes, firms and moisturizes your skin.
This also has niacinamide and licorice root for brightening as well as rooibos ~ aspalathus linearis contains flavonoids that act as antioxidants, helping combat free radicals and also reversing free radical damage.  It has anti-viral, anti-fungal and antibacterial properties, which will help heal and reduce rashes, blemishes and other skin disorders, as well as soothing skin as it is hypoallergenic.  It also helps protect your skin from UV ray damage as it contains Vitamin D and zinc.
Ingredients:  sodium hyaluronate(45%), water, hippophae rhamnoides fruit extract (5%), glycerin, butylene glycol, niacinamide, 1,2-hexanediol,trehalose, caprylyl glycol, thuja orientalis leaf extract, zanthoxylum schinifolium leaf extract, polygonum cuspidatum root extract, ethylhexlyglycerin, hydroxytheylcellulose, pentylene glycol,  aspalathus linearis (rooibos) extract, glycyrrhiza glabra (licorice) root extract cosDNA analysis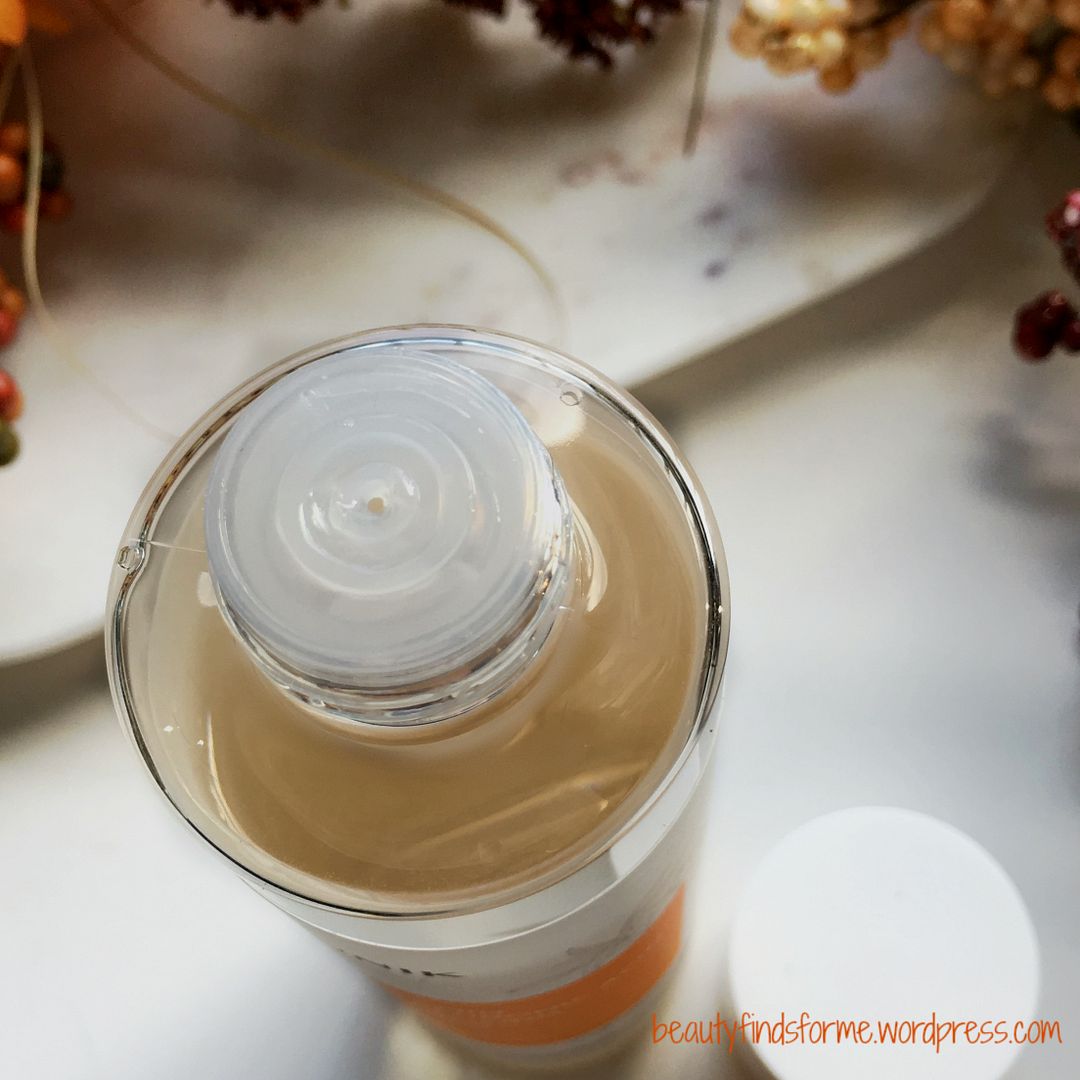 Enough about the ingredients!  Okay, this 200 mL toner comes in a plain but functional bottle with a white cap that twists off, revealing a pin hole applicator.  The toner looks to be a pale orange in the bottle, but it is colorless and scentless when applied on my skin.  And WOW ~ I thought that some of my other toners that I have used recently were gel like ~ this one beats them all in that front!  This comes out thick, drop by drop, very much a gel toner and it seems to be almost sticky, as the gel just leaves "slime" trails.
But sticky it isn't!  This gel toner quickly spreads out on my skin and absorbs easily, with no tacky or sticky residue.  It has a nice cooling effect on my face, leaving it hydrated, smooth and very supple.  It increased my moisture level by 51% while reducing my oil levels by 29%, resulting in hydrated normal skin.   The claims that this helps balance your water-oil levels are true for me!
This does have a pH level of 6.5 to 7, which means that this is not an exfoliating toner, nor does it claim to be one.  It is just all about the moisture and making your skin happy!
Final Thoughts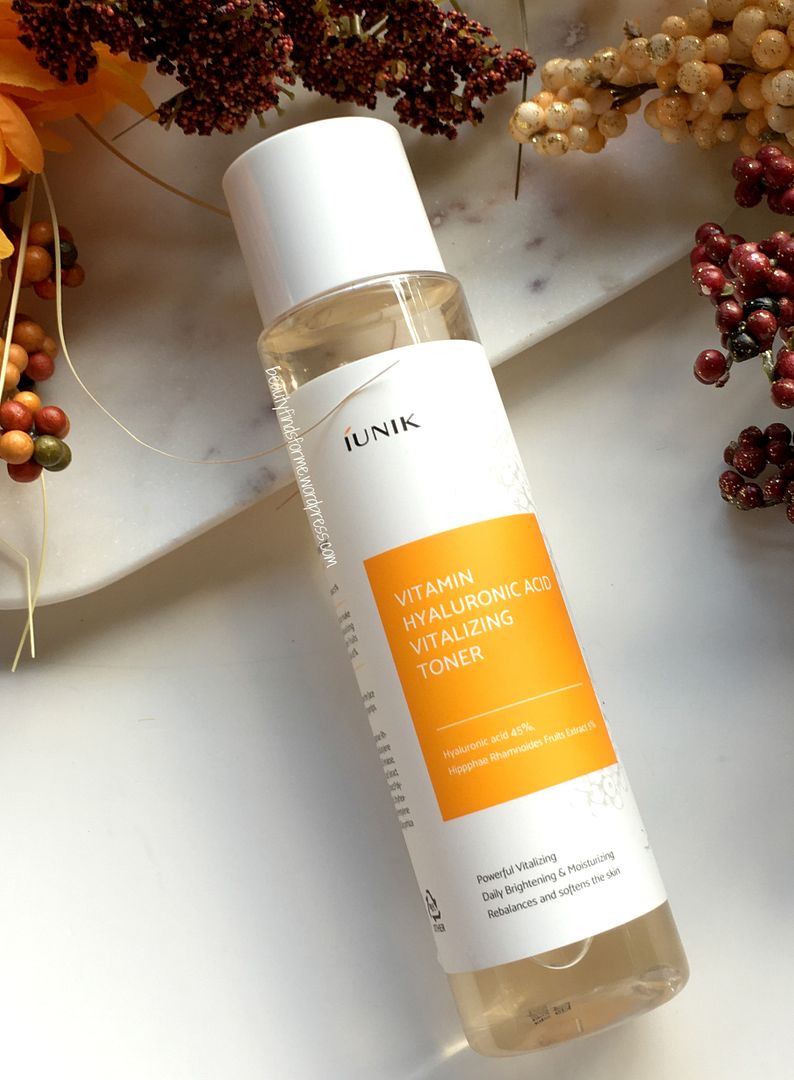 I really enjoy using iUNIK Vitamin Hyaluronic Acid Vitalizing Toner and I have been giving little samples to friends as I think it is one of the more unique toners I have tried this year, along with Graymelin's Centella Toner.  The texture is so fun and I just pat it on my face ~ I don't use a cotton pad, as it is so thick.  This toner is excellent for the 7-layer method ~ that is where you layer on hydrating, watery skin care products like toners and serums, waiting between each layer ~ for maximum hydration on your skin. I love using this toner first thing in the morning ~ after removing the residue of my night care products, I just pat this on my face to give it a burst of moisture.  I don't get into the shower for another 30 to 40 minutes after I get up, so this helps keep my skin moist while I make breakfast, read emails and so on.  This is supposed to have brightening properties, but I haven't notice that on my skin yet ~ however, my skin is clearer and more toned when I use this toner.  Have you tried iUNIK Vitamin Hyaluronic Acid Vitalizing Toner?  Or any of the iUNIK products?
Where to Purchase
You can purchase iUNIK from either unique4 online shop or their eBay store, blueprint21.  This 200 mL bottle is $16.99 USD.  Both sites have free shipping and give samples with every purchase. 
Use Promo Code ROSE to get 10% off your purchase of $20.00 or more at unique4.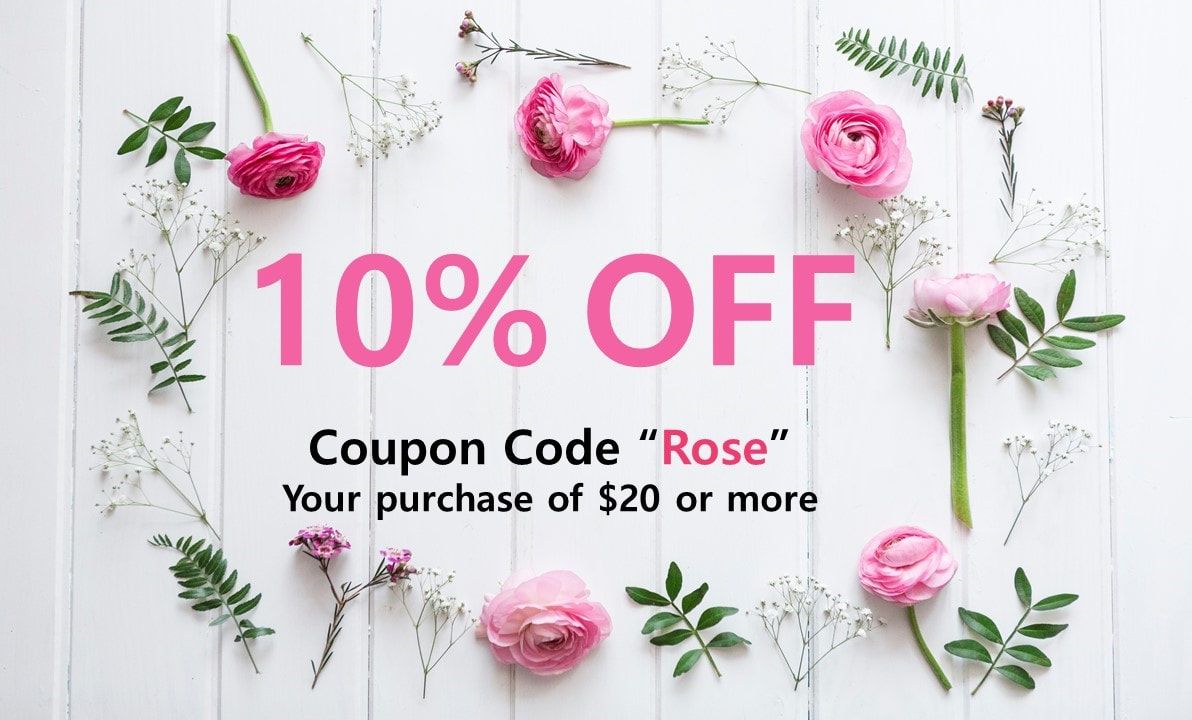 [ disclosure: product received complementary for review purposes.  blog post contains affiliate links ]