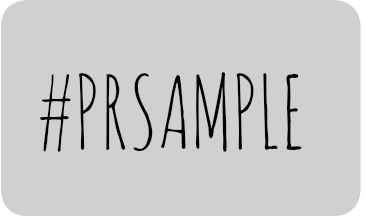 I can always look to Jen at Beautibi to discover and share some of the most interesting and unique skincare products from K-Beauty and Taiwanese brands.  She has introduced me to Simplistic Skin, Annie's Way, LoveIsDerma, L'Herboflore and of course, MasKingdom.  I was lucky enough to be picked by Jen to review a new brand that she is currently reviewing and looking to carry at her store ~ Clabiane ~ it sounds French, but it is a Korean brand.   I received the Acu-Derm Cream and two PGA Aqua Masks.

Skin Type and Concerns:  Oily, blemish prone, with aging concerns ~ hyper pigmentation, sun spots, fine lines and wrinkles.

Description: Clabiane products are invented for three purposes: to reinforce hydration, to maintain the hydration for a longer period of time and to reinforce skin by strengthening skin walls. The main ingredient, Gamma Polyglutamic Acid (y-PGA) is a naturally fermented substance from soy beans which retains maximum levels of hydration. It activates Natural Moisturizing Factor (NMF) to provide long term hydration and boost skin's elasticy. Regenerating Cream that has removed all skin irritating elements, and effectively moisturizes and nourishes after irritating procedures such as laser and MTS, enhances self-restoring and homeostasis, and promotes a quick change. Safe for sensitive or troubled skin. Dermatology Research Center Dermatologist Tested.

Acu-Derm Cream This cream is part of Clabaine's Medical Kit for laser/peeling procedures post-care. It is gentle and soothing enough to use after laser procedures (Fractional Laser, RF, IPL, etc), Mesoroller/Dermaroller and Mesostamp/Dermastamp procedures and after peeling procedures, such as laser resurfacing, chemical, microdermabrasion and so on.  When I received this, I was both excited and nervous ~ excited because although I am not getting any professional work done (yet!), I have stepped up on acid treatments at night and daytime.  Nervous because I wasn't sure how this cream would work on my oily skin.  
The main ingredients in this cream include γ-PGA (polyglutamic acid),  made from fermented soybeans (natto) and helps moisturize and exfoliate old skin cells. It can penetrate to the deepest layers in your skin, locks in moisture and helps increase the production of NMF (Natural Moisturizing Factor).  Sepicalm VG is a compound made from amino acid sodium palmitoyl proline, which is derived from wheat, and white water lily flowers.  It helps brightening and soothe your skin, reducing pigmentation caused by inflammation and was made for skin that is easily irritated (source)   This has additional lipids, such as phytosphingosine, an anti-inflammatory and antibacterial,  two different types of macadamia oils which contain several fatty acids, which have anti-aging properties ~ palmitoleic acid: delays skin and cell aging; oleic acid: moisturizing and regeneration properties; linoleic acid: prevents water loss from your skin tissues. It is also high in phytosterols, which helps calm and soothe irritated skin.
More lipid ingredients are ceramides, which are a lipid found in our skin cells and as we age, those ceramides decline, leading to dry, flaky skin. Introducing ceramides back to our skin via skincare products helps lock in moisture and create balanced skin.  Squalane has the ability to penetrate the skin quickly and completely, which makes it valuable in skincare products, as it is a powerful antioxidant, UV damage preventative, prevents hyper-pigmentation due to age, promotes cell growth. Shea butter, another lipid,  contains a rich source of concentrated natural vitamins and fatty acids ~ oleic, stearic, palmitic, linolenic ~ and is highly moisturizing and nourishing. It helps repair your skin, as well as reduce skin inflammation and it also smooths your skin to protect it from drying and it strengthens your skin over time as it helps aid in the collagen production.
This also has brightening ingredients with niacinamide and mulberry bark extracts, the latter contains arbutin, helping to lighten hyper-pigmentation spots.  This is free from parabens, non-fatty alcohols, dyes, synthetic surfactants and artificial fragrances. This does have a lot of deeply moisturizing ingredients that had me concerned how this would perform on my skin so I started using it at night-time.
Ingredients: water, butylene glycol, glycerin, cetyl ethylhexanoate, hydrogenated poly (C6-14 olefin), cetearyl alcohol, cyclopentasiloxane, niacinamide, pentylene glycol, butyrospermum parkii (shea) butter, macadamia integrifolia seed oil, macadamia ternifolia seed oil, morus alba bark extract, portulaca oleracea extract, nymphaea alba flower extract, betaine, silica, panthenol, cyclohexasiloxane, glyceryl stearate, dimethicone, cetearyl glucoside, ethylhexyl palmitate, PEG-100 stearate, sodium acrylate/sodium acryloyldimethyl taurate copolymer, dimethiconol, caprylyl glycol, arachidyl glucoside, isohexadecane, caprylic/capric triglyceride, squalane, ethylhexylglycerin, tromethanmine, polyglutamic acid, tocopheryl acetate, hydrogenated lecithin, polysorbate 80, adenosine, ceramide 43, dipropylene glycol, sodium palmitoyl proline,phytosphingosine, arachidyl alcohol, behenyl alcohol, carbomer, xanthan gum, disodium EDTA cosDNA analysis
This product is small ~ it comes in a 30 mL which is full size.  It's a normal tube ~ just squeeze and out comes the cream, which quite frankly, is more like a lotion.  Once I saw the texture of this cream/lotion, I decided to switch to using this during the daytime.   Now, the tube is small for a reason ~ this is so moisturizing, that a little goes a long way ~ at least for me.  I just applied a dab on my forehead, on both cheeks and on my chin and then massaged it in. 
There isn't much of scent to this ~ whatever faint fragrance I pick up is just from the ingredients themselves.  My skin had no issues fully absorbing this cream and my skin felt smooth and soft, but not overly moist or dewy.  I could then apply my sunscreen and foundation without any problems of tackiness or slippage, because I found that this cream/lotion is not oily on my skin.  It increased my moisture/oil levels by about 18%.
Now, this isn't an oil-controlling cream at all, but it isn't greasy either.  I did have to use my powders to keep my oil at bay, but when I used this in combination with some of my mattifying products, I felt comfortable wearing this very soothing cream.  Oh, did I forget to tell you? This IS SO SOOTHING.  One of the acid treatments I have been using causes my skin to be so sensitive in the morning.  I do like my acid cream, but I couldn't use many of my skincare products as it would cause some stinging and redness.  I do not have sensitive skin, so I don't have a lot of sensitive creams or lotions hanging around, so this Acu Derm Cream really is coming in handy.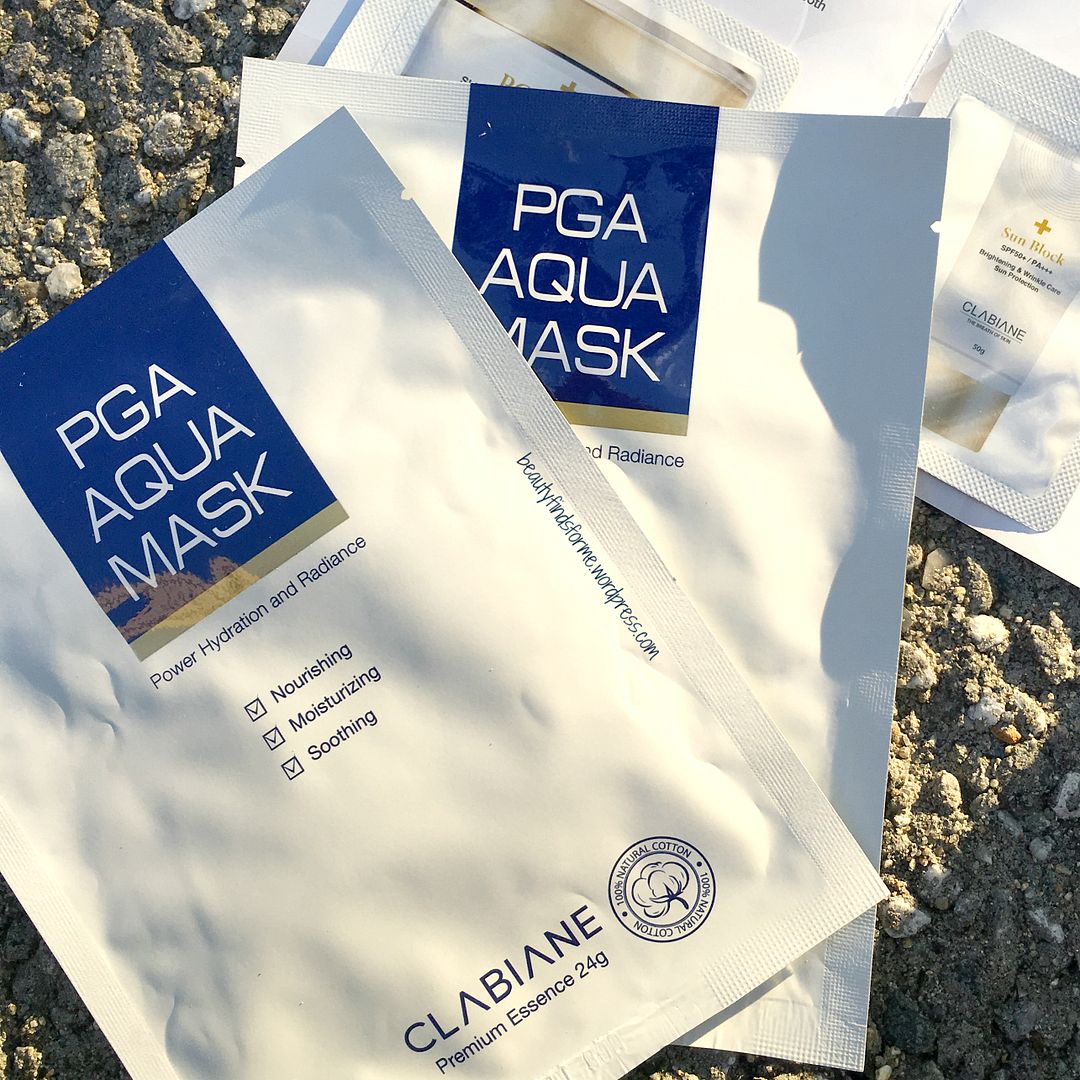 PGA Aqua Mask  Jen also sent out two PGA Aqua Masks, which you can purchase right now at Beautibi.  These are also made with polyglutamic acid (1000ppm) which is 5 times better than hyaluronic acid to hold moisture in your skin, ceramides and beta-glucan ~beta glucan helps stimulate the production of collagen, speeds up wound healing, soothes and calms skin due to its anti-irritant and strong anti-inflammatory properties, moisturizes, locks in natural moisture, anti-aging and anti-wrinkle due to its anti-oxidant properties and also helps repair your moisture barrier. It also has niacinamide for brightening and camellia seed oil for anti-aging, to help give you radiant, glowing skin.   This also has some anti-aging peptides ~ acetyl hexapeptide-8, which helps bind water to your skin, helps regenerate skin cells and reduce the appearance of fine lines and wrinkles; copper tripeptide-1 aids in the production of glycosaminoglycans which help support and maintain the production of collagen and elastin, making your skin firm and retain moisture.
This mask is quite thick and is made from 100% cotton.  I suppose if you just had laser resurfacing, you would want a more thick, plush material against your skin, to help push those soothing and moisturizing ingredients into your skin.  It has a lot of watery essence, which I was surprised at ~ for some reason, I thought this might be a cream essence mask, but it isn't.  It has a light floral scent that fades quickly and the fit is good ~ a little on the smaller side for my huge face, but it works.  This has a nice and refreshing sensation as I wear it, but the adhesion on my chin area isn't that great ~ it keep pulling away from my face and I had to pat it back into place.  The other areas on my face were fine, it was just the chin area that had problems staying PUT.
After 30 minutes, I removed because the chin area was really not sticking and my face felt cool to the touch and moist, but no extra dampness or sticky residue.   There was no dry down because my skin absorbed the essence while I was wearing the mask!  I used this as a morning mask and I didn't feel it was too heavy for me.  I didn't notice any brightening, but my skin felt calm and smooth. 
Ingredients: Water, Glycerin, Niacinamide, Butylene Glycol, Glycereth-26, PEG-100 Hydrogenated Castor Oil, PEG-32, Citrus Paradisi (Grapefruit) Fruit Extract, Caprylyl Glycol, Ethylhexylglycerin, Carbomer, Portulaca Oleracea Extract, Betaine, Polyglutamic Acid (1000ppm), Beta-Glucan, Ceramide 3 (CeramideNP), Potassium Hydroxide, Disodium EDTA, Dipotassium Glycyrrhizate, Caprylic/Capric Triglyceride, Camellia Japonica Seed Oil, Acetyl Hexapeptide-8, Copper Tripeptide-1, Sodium Hyaluronate ,Adenosine, Fragrance cosDNA analysis
Final Thoughts
I really like the Clabiane Acu Derm Cream a lot ~ I would be interested in getting my hands on more of it because it is the perfect cream for my skin after I use some of my harsher acids or come wintertime.  I was so nervous it wouldn't work well with my skin type after I read the ingredients list, but this product is formulated beautifully and works well.  It is moisturizing, but doesn't leave a dewy finish so long you don't overdo it and use too much.  Less is more with this cream and whereas it isn't an oil controlling product, it does soothe and protect my skin.
The PGA Aqua Mask has a thickness is not my favorite thing and I wasn't happy that the adhesion to my chin was not that good, but I can certainly appreciate that this mask was designed for those who had some type of resurfacing done on their face ~ so for that, I can understand why the mask is so thick.  It is a nice calming and soothing mask, full of nourishing ingredients and it is quite inexpensive as well ~ Beautibi carries it for $3.00 at their site.   I really want to thank Jen at Beautibi for her amazing generosity in sending me these products to review!  I also received some foils of their PGA Cream and Sun Block (so simiply named ~ haha).  I am saving the PGA Cream foils for winter time.  
Where to Purchase
The cream is not yet on sale at Beautibi, but you can purchase the PGA Aqua Mask for $3.00 (click here).  As promised, I have a promo code for my readers that is good until 8/26/2017, one use per customer.  You can save 15% off your purchases at Beautibi by using code MICHELE.   Enjoy and let me know what you purchased!!

If this is your first time purchase, you can use my referral link first and receive a code for $5.00  (referral link  http://beautibi.refr.cc/WF38KG6)

[ product received complementary for review purposes. contains referral links. description in italics from beautibi]