[ disclosure: product received complementary for review purposes ]
I am so fortunate to be able to blog reviews for Jolse, a premier K-Beauty site.   I have been able to choose items that are of interest to me, test them out and then let my readers know of their findings.  The generosity of Jolse is always appreciated and they value honest reviews, even if they are negative.  This review, however, will not be negative as I really love this calming and soothing facial mist from Hanyul.
Skin Type/Concerns:  Oily, blemish prone skin, aging concerns ~ hyper-pigmentation, fine lines/wrinkles
Hanyul makes a whole line of Pure Artemisia products, not just this calming facial mist ~ they have cleansers, toner, fluid, gel cream, massage cream, facial pack and even a feminine care product!
About Hanyul's  Pure Artesmisa Line

Ganghwa Pure Artemisia soothes tired skin.  It has also been used as a skincare ingredients since the olden times in Korea.  Ganghwa Pure Artemisia grows along the coastal area of Ganghwa, which boasts of good sunlight and water drainage. The best pure Artemisa is harvested before May 5th, according to the lunar calendar. It has a warming effect and a soft scent. Pure Artemisia has been used in Korea since the olden times as the first  bathing water for babies and mothers. It comforts baby's tender skin like mother's gentle hands.
Artemisia (aka mugwort) is traditionally famous for its skin purifying properties and mugwort infused water has been used for bathing ~ it has anti-aging benefits and keeps your skin healthy. Developed by Hanyul, the Pure Artemisia line goes through a twelve hour fumigation period, which the beneficial ingredients and warm energy of mugwort are extracted.
Grown and cultivated from Ganghawa Island, artesmisa is harvested in early spring and dried. The leaves are cut into small pieces and then steamed to extract the liquid  The liquid is filtered to remove any oily film and is then allowed to sit for seven days at 4° C.  The top layer, which contains the purest form of artemisa, is then used for Hanyul's Pure Artesmisa line
Ingredients of Note
Artemisia Princeps, also known as mugwort and wormwood, is an herb that grows in Korea, Japan and China and has been used in traditional Asian medicine for centuries.  Its primary benefit is as an anti-inflammatory and it is quite soothing and gentle on the skin.  Artemisia helps reduce redness, rashes and other skin issues, including allergic reactions.  It contains a rich source of  vitamin C, essential amino acids  such as histidine, valine, leucine, and isoleucine. It also has non-essential amino acids including arginine, glutamic acid, glycine, serine and tryosine.  Due to its gentle nature, mugwort leaves are added to a baby's bathwater to help soothe and reduce any skin dermatitis.  It helps heal skin wounds, such as blemishes, as it has anti-bacterial and anti fungal properties and it is a topical anesthetic.  It contains a rich source of antioxidants as well and has been known to reduce and lighten hyper-pigmentation caused by age, sun damage and blemishes.  It is very well suited for all skin types, including sensitive skin.   Fun Fact: Wort comes from an old term that meant a useful plant.

Angelica acutiloba, another traditional Asian herbal medicine ingredient, has anti-bacterial properties which make it effective for healing and maintaining clear skin.  It also brightens and moisturizes your skin as well. Cnidium officinale helps to improve your blood circulation, so it will improve your skin complexion.
Anti-aging copper tripeptide-1 aids in the production of glycosaminoglycans which help support and maintain the production of collagen and elastin, making your skin firm and retain moisture.  Amino acids lysine, histidine and arginine help heal, moisturize and provide anti-aging benefits.  
Quite frankly, this mist spray has a lot of moisturizing, anti-aging and healing benefits ~ I was not aware of this when I decided to try it! 
Ingredients: water, propanediol, dipropylene glycol, angelica acutiloba root extract, cnidium officinale root extract, artemisia princeps leaf water ((8410ppm), ophiopogon japonicus root extract, lysine, histidine, arginine, glucose, xylose, prunus persica (peach) leaf extract, mannose, sodium chloride, lecithin, copper tripeptide-1, fucose, hydrolyzed millet, caprylic/capric triglyceride, butylene glycol, 1,2-hexanediol, ethylhexylglycerin, sodium phosphate, potassium phosphate, potassium chloride,calcium chloride, magnesium chloride, PEG-60 hydrogenated castor oil, disodium EDTA, phenoxyethanol, fragrance  cosDNA analysis
This calming water comes in a 150 mL bottle ~ they make a 65 mL version as well, for travel purposes.  It has a spray pump nozzle that produces a very fine mist that is quite drenching!   You can use this mist not only on your face, but all over your body as well, as it is such a calming and soothing product.
This watery mist does absorb nicely into my skin and I help it along by gently patting the residue into my face. It does not leave a sticky or tacky residue behind and it feels very refreshing ~ it doesn't have a tingling effect, but the very nature of a watery mist just helps cool down my skin.  The scent is just beautiful ~ Hanyul states this is a mugwort scent, which has been described as a combination of sage and chrysanthemum ~ I have never smelled crushed mugwort leaves myself, but this mist has a light herbal-floral scent that is so relaxing.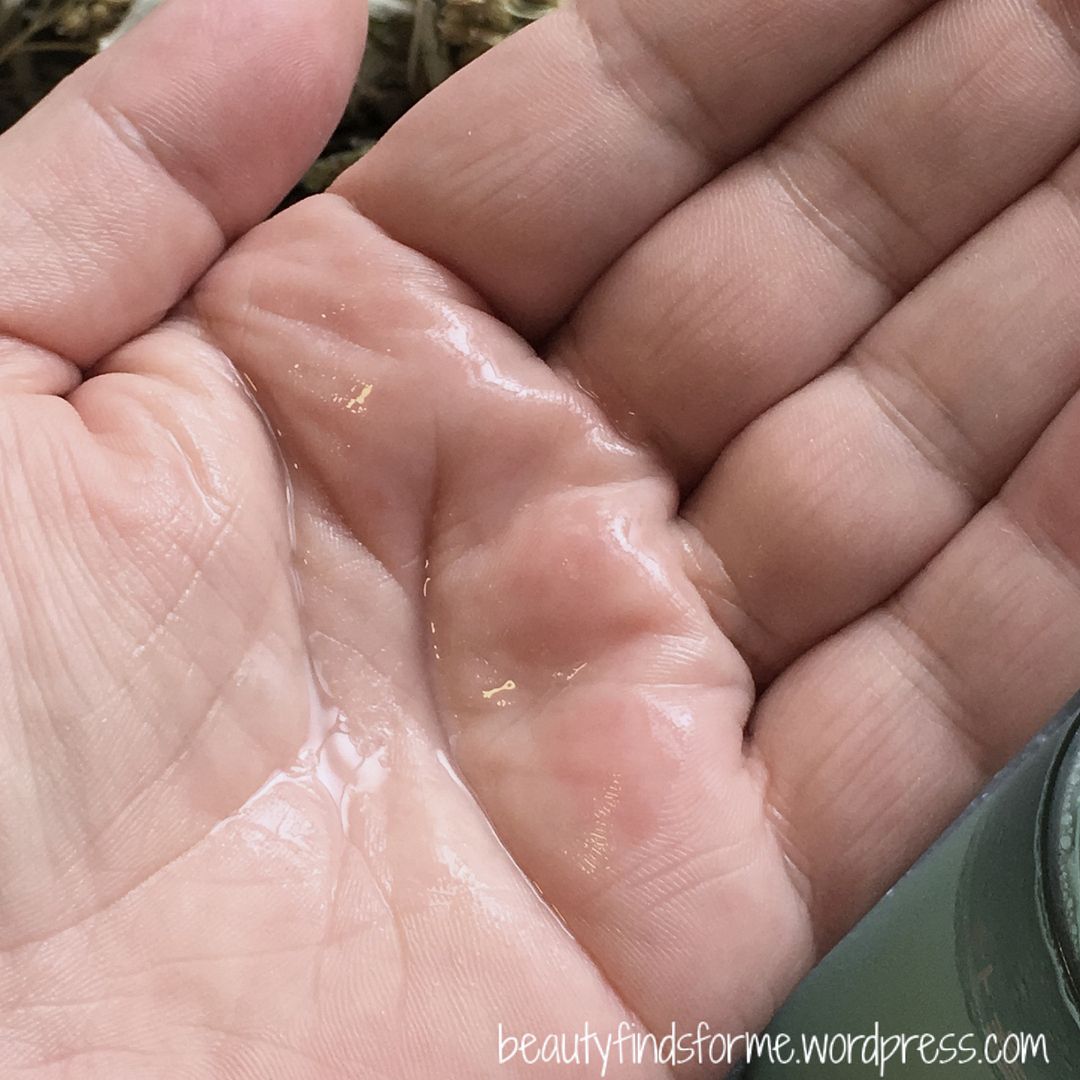 This mist does help reduce redness and swelling from blemishes and I do use it a few times a day as a preventive measure against blemishes ~ although I will never ever ever stop having them.  What I like about this product is that is normalizes my skin type, going from oily to normal, while increasing my moisture levels by 15%.  That may not sound like a lot, but this does absorb quickly and any excess evaporates into the air.  My skin does feel hydrated and moist after I use this.
Hanyul Pure Artemisia Fresh Calming Water has a pH level of around a 6, which is just a bit mildly acidic, for those who are concerned about pH levels.  This is not an exfoliating product, nor does it claim to be.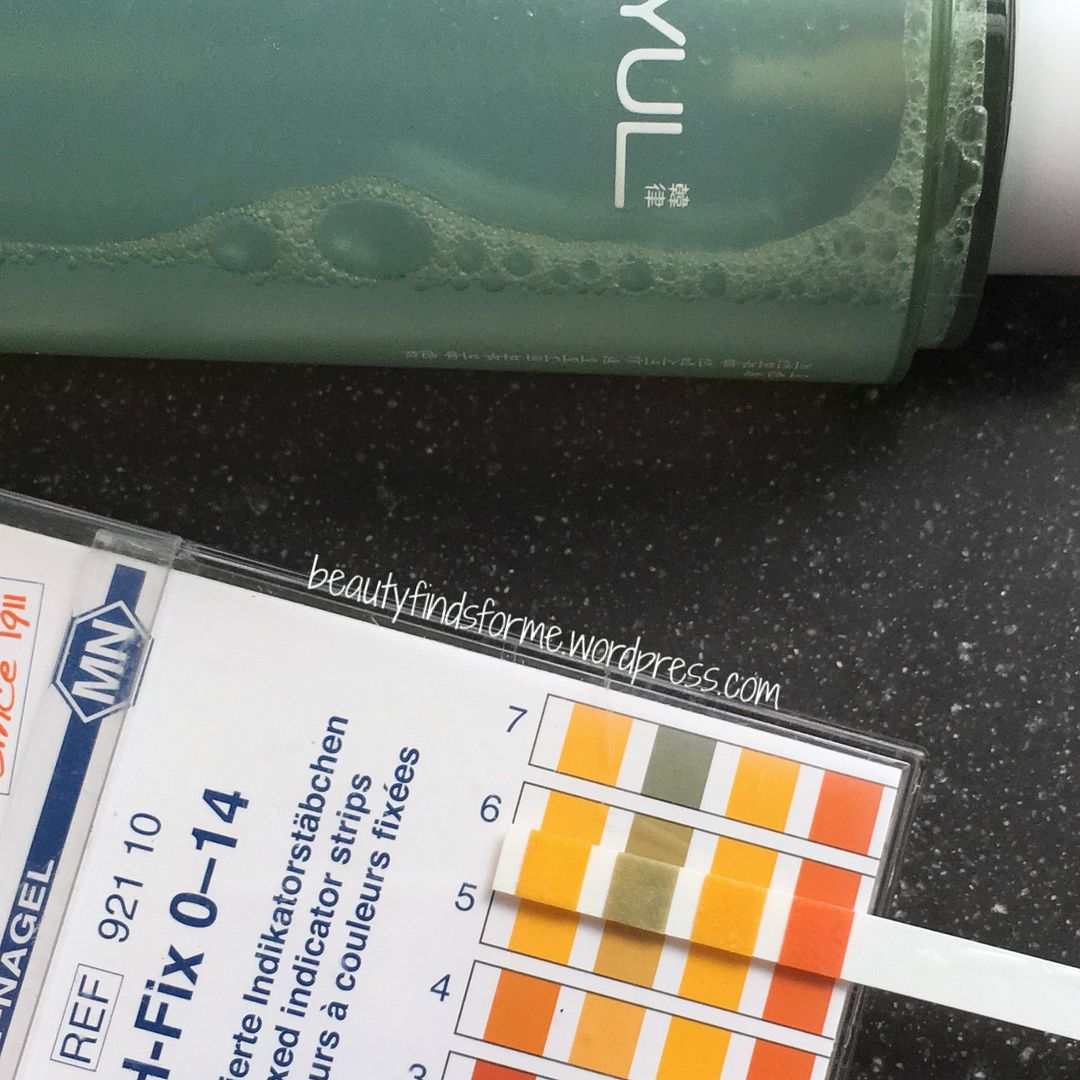 Final Thoughts
I wanted to try this line so badly and trying a facial mist spray seemed the best way to get a good feel for the Hanyul Pure Artemisia line. Sometimes if I am unsure or there are not a lot of reviews around a product, I will start with a facial mist, toner or cleansing water as I feel that those products are ones that I can use daily, all year round and I can get a good idea of how the rest of the product line will perform.  The Hanyul Pure Artemisia Fresh Calming Water does what it says it will do ~ it refreshes, soothes and moisturizes, which is perfect for either a step in my skincare routine or a quick refreshing pick-me-up during the daytime.  I can see why this product has won numerous Korean beauty awards ~  GlowPick, 2015 Self Beauty Award winner and InStyle Pick & Beauty Award for 2016. I felt so highly of this watery mugwort mist that I actually have purchased some more items from this line ~ One of my biggest complains about the Optimizing line from Hanyul is that they only have two products.   The Pure Artemisia line is very robust and there are a lot of items to choose from.  Have you tried any products from Hanyul's Pure Artemisia line?  Which ones and what did you think of it? 
Where to Purchase
Now, don't be alarmed if your spray mist bottle looks like this instead of the bottle I have.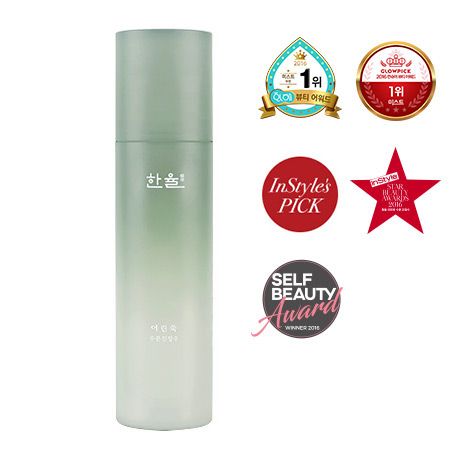 The Hanyul Pure Artemisia line got a new design and my bottle is from their original look.  In fact, I have some more Hanyul products that are in the new design, so I was aware of the revamp ~ I just wanted to let my readers know that this is the new look going forward.    You can purchase the 150 mL bottle at Jolse for around $25.00 USD (click here).  Jolse has free shipping when you make purchases of $40.00 or more and they include lots of free samples as well with your order!
Jolse also carries many products from the Pure Artemisia line as well (click here)  in case you were interested in trying out a few more products.