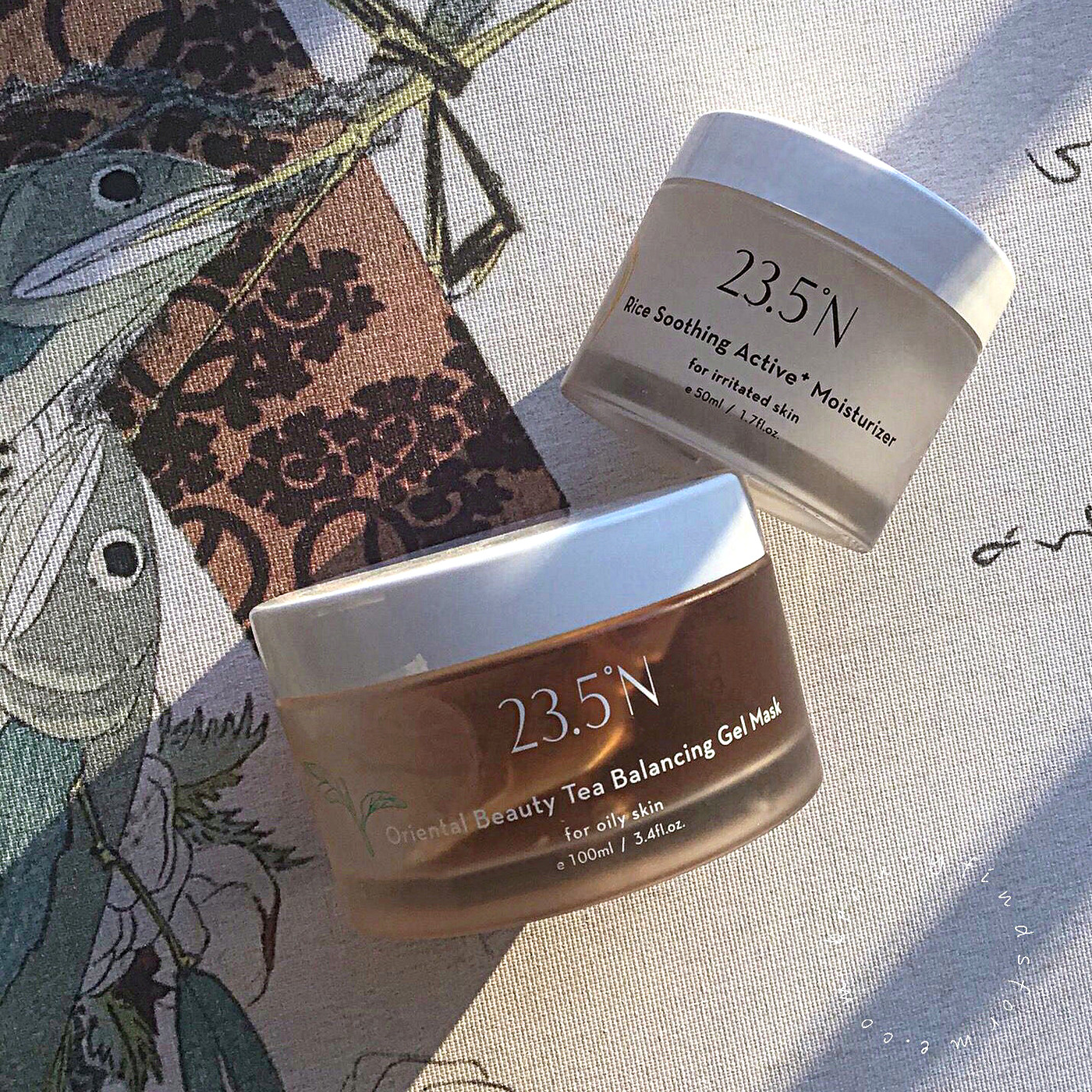 More Taiwanese goodness from 23.5°N, a vegan, cruelty-free brand that I have used for several years now and had been purchasing products from  products from Pinkoi, which is a Taiwanese Marketplace.  Now, Glowie Co carries 23.5°N and I am so happy I can get my fix faster!  The Oriental Beauty Tea Balancing Gel Mask is a HG product already for me and I decided to include it in this review along with the  Rice Soothing Active+ Moisturizer, which Glowie Co sent me complementary for review purposes.  You can read my brand intro to 23.5°N in my review of their Pineapple Exfoliating Series here.  You can save 10% with my affiliate code of UNBOXINGGLOWIE10  
Skin Type/Concerns: Oily, blemish prone, pores, aging skin with fine lines/wrinkles, hyper-pigmentation ~ sun damage and PIH
All reviews are my own honest opinion and  I never have been asked to write copy for a brand.  This blog post might contain promo codes, affiliate and referral links, which using my links will help generate a small commission that helps support my blog at no extra cost to you.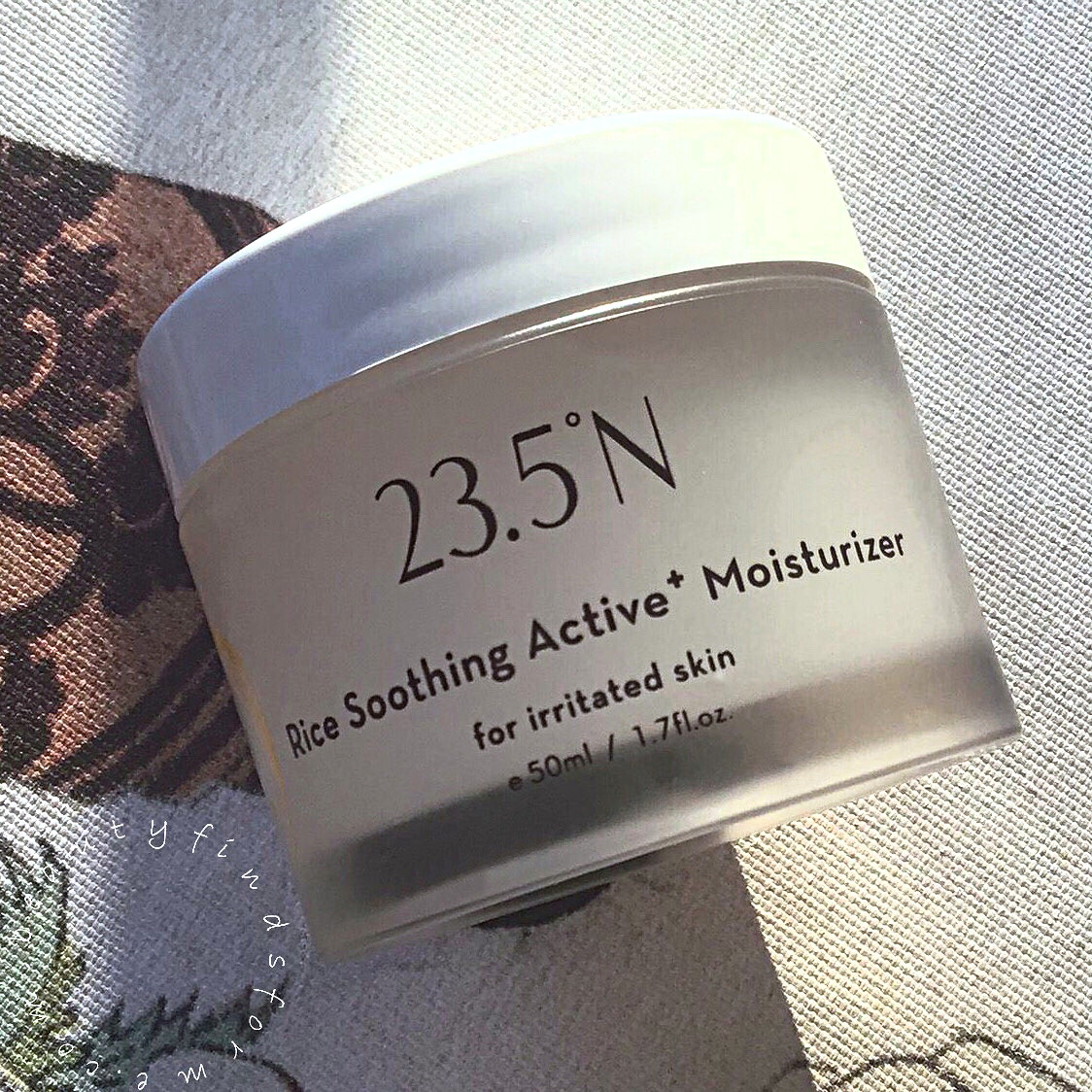 Rice Soothing Active+ Moisturizer is a new thing for me!  I have tried the Rice Soothing Gel Mask years ago but I have yet to try an actual moisturizer from 23.5°N.  I needed a transitional moisturizer as Boston goes from warmer to cooler temperatures and this sounded like it would be a good one for my skin type.  Made with 82.6% rice yeast extract, harvested from Douliu City in Yunlin County, Taiwan, will brighten and even out skin tones.  Rice ferment (think sake!!) has worked great on my skin in terms of overall brightness and really helps refine my skin's texture as well.  Rice ferment filtrate is rich in vitamins B1 and B2 along with moisturizing skin-loving ceramides
image from  235n.com.tw   
This also has Job's Tears (coix lacryma-jobi)  also known as Chinese barley, pearl barley, adlay millet.  This ingredient is an anti-inflammatory and will help reduce redness and swelling, along with helping to detox and firm your skin.  It also contains coixenolide, a fatty acid, which helps reduce blemishes and hyper-pigmentation as it can inhibit the melanin production of your skin.  Job's Tears are also rich in iron, phosphorus and calcium minerals as well as a trio of B vitamins: B1 (thiamine), B2 (riboflavin) and B3 (niacin) and niacin is known for its skin brightening properties
image from  235n.com.tw 
It also has hydrating sodium hyaluronate and glycerin, along with moisturizing aloe, ceramides and shea butter, along with hazel seed oil.  Hazel seed oil is a skin softening moisturizer that that is light, spreads and absorbs quickly.  It has a high percentage of oleic fatty acid,  which has calming skin benefits but it can be problematic for oily/blemish-prone skin as it could clog pores.   
Another anti-inflammatory, polysaccharide-rich oats will help calm your skin, reduce itchiness, flakiness and dull skin.  Skin brightening pea extracts will also smooth your skin's texture while providing anti-aging benefits.  Pea extract contains vitamin B3, niacinamide, which helps even out your skin tone and texture. 
Dioscorea villosa (wild yam) is found in many anti-aging firming skincare products. Wild yam is supposed to have a property similar to progesterone, called diosgenin and it also has estrogen properties. These hormones are very helpful, especially for women who are entering menopause, either peri, pre or post stages. It can help restore your skin barrier, fade hyper-pigmentation and it contains phytomucin… yes, mucin, it just ain't for snails!  This is very similar to snail mucin, helping to nourish the skin, moisturizing, soothing and helping to reduce the appearance fine lines and wrinkles.  Wild yam is a massive skin plumper!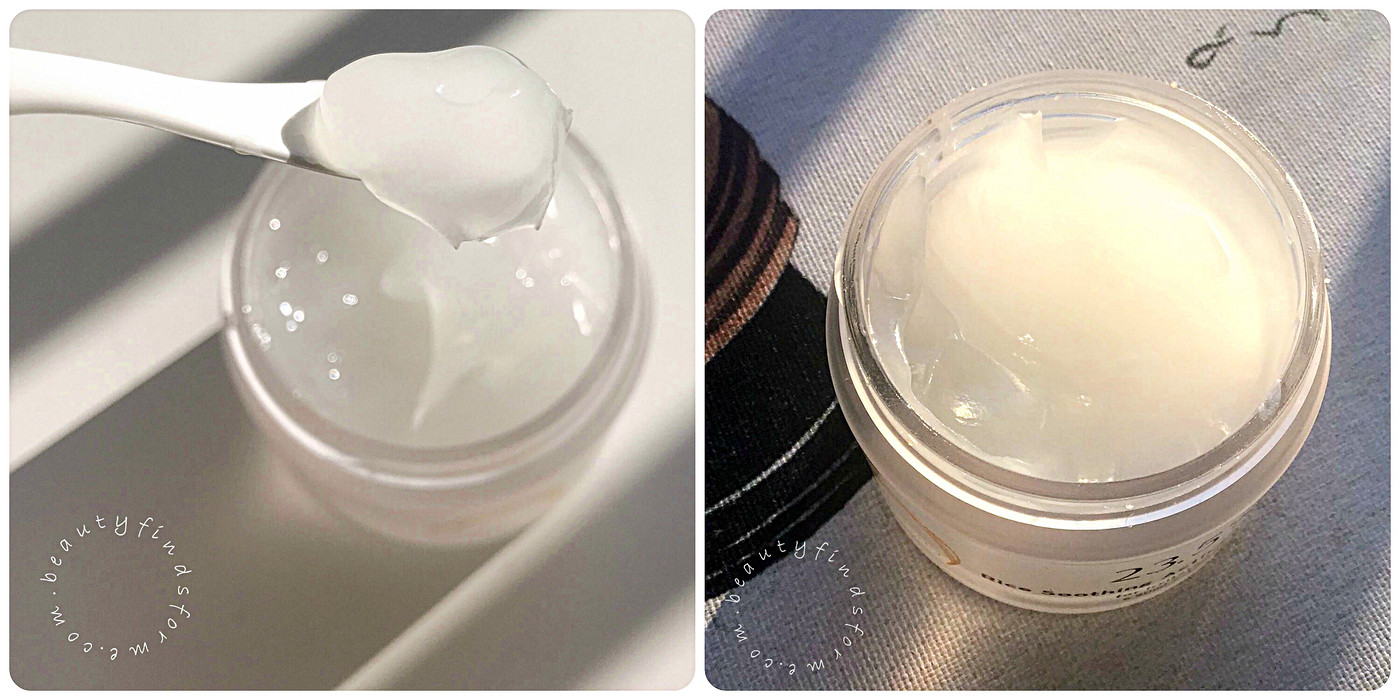 This comes in a 50mL pot of frosted plastic and the cream is a dense gel.  It's as if one of the gelly masks got slightly solidified.  The color is semi-transparent white that has a nice stiffness to it but it isn't heavy.  There is no scent to this gel moisturizer as well.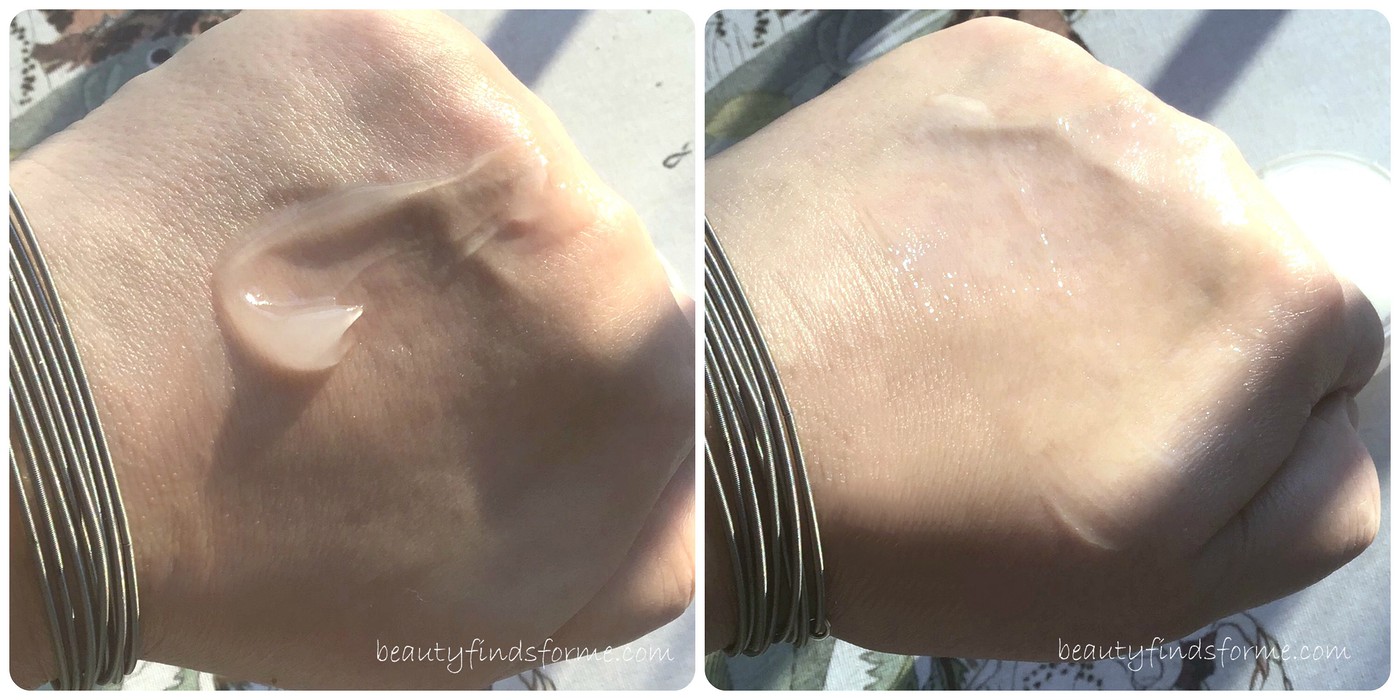 It does spread easily on my skin without tugging and it is rich and nourishing without being greasy.  It does leave my skin glowing but not as a grease pit ~ it is more natural.  I can feel the skin barrier film on my skin, but it isn't tacky ~ it's a slick smooth surface.  This does dry down within a few minutes and it plays well with my makeup.   The Rice Active+ Moisturizer leaves my skin soft, smooth and plumped up and whereas there isn't a lightening of hyper-pigmentation, I would say that the natural radiance makes my skin look healthy. This is perfect for transitioning from the fall to winter and winter to spring.   
For my oily skin, this is nourishing enough.  I was worried with the hazel seed oil that my pores would clog, but this formula did not do that, so I didn't have to worry about blemishes ~ this is such an elegant formula and will not irritate your skin.  If you have combo-dry or dry skin, I think you might need to boost this with your favorite oil, as you might need the additional moisture, but if you love gel creams, this is a wise investment to make.   
Ingredients: Rice Ferment Filtrate (Sake), Oryza Sativa (Rice) Extract, Coix Lacryma-Jobi Ma-Yuen Seed Extract, Aloe Barbadensis Extract, Sodium Hyaluronate, Avena Sativa (Oat) Kernel Extract, Carbomer, Glycerin, Caprylic/Capric Triglyceride, Propanediol, Dioscorea Opposita (Wild Yam) Root Extract, Butyrospermum Parkii (Shea Butter), Pisum Sativum (Pea) Extract, Polyglyceryl-10 Oleate, Ceramide 3, Polyglyceryl-2 Oleate, Corylus Avellana (Hazel) Seed Oil, Polyglyceryl-10 Dioleate, Sodium Lauroyl Glutamate, Benzyl Alcohol, Chlorphenesin cosDNA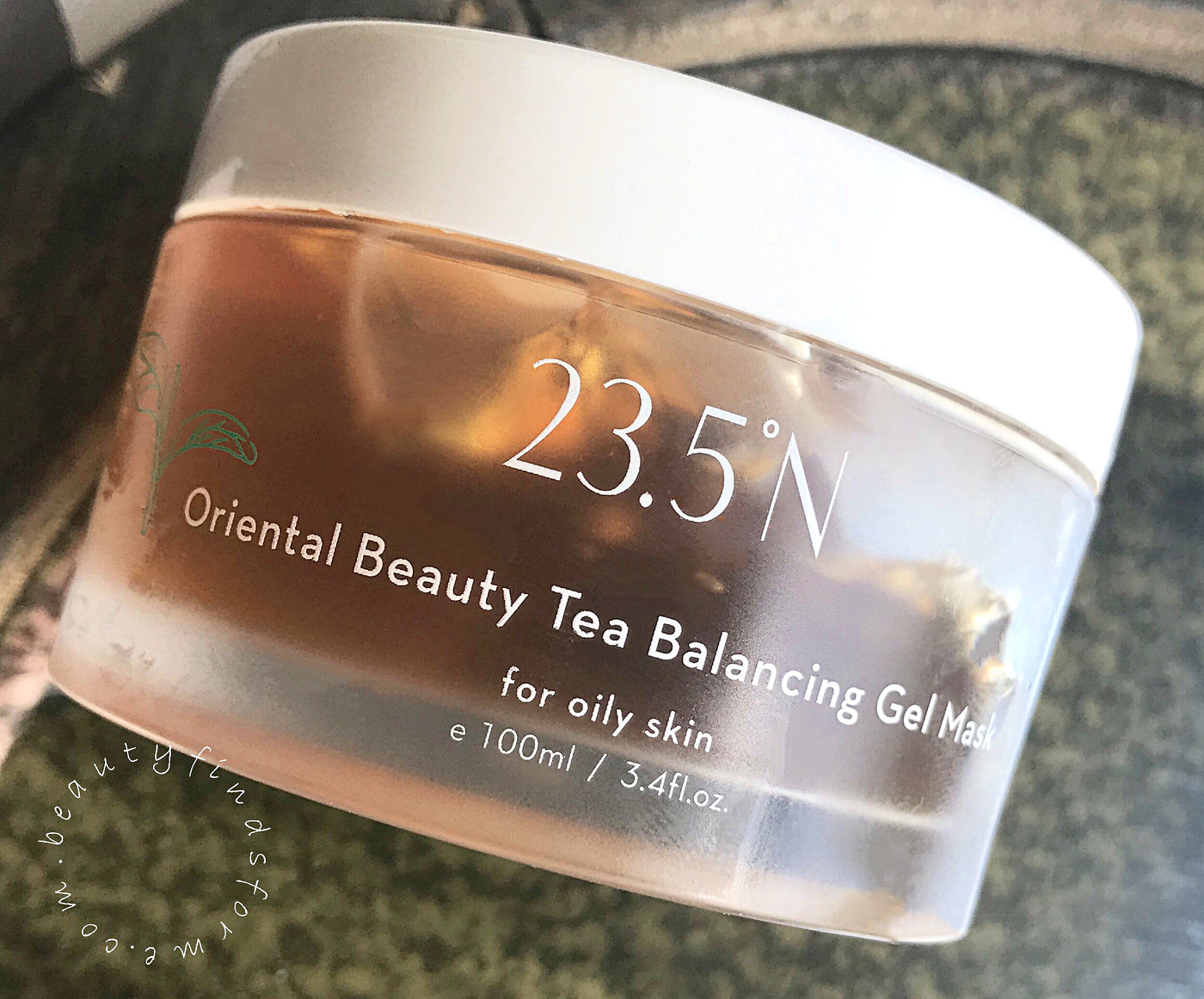 Oriental Beauty Tea Balancing Gel Mask is a long time favorite of mine and I decided to update my review on it.   The golden color, the oil/water skin balancing benefits and tea makes this a staple in my skincare routine during warmer months.   This wash off mask pack is for oily or sensitive skin and I have decided that this gelly is just too wonderful to use as a wash off pack and I use it as a sleep pack during the hot summer months or when my skin is so oily and misbehaving.
image from  235n.com.tw   
Oriental beauty tea is a plant that is indigenous to Taiwan and is farmed from Emei Township in Hsinchu County at Emei Tea House by The Hsu Family.  This is full of powerful anti-oxidants, due to its high concentration of polyphenols, green tea helps reduce the appearance of fine lines and wrinkles.  Not only does it contain antioxidants but it is also has anti-inflammatory and anti-carcinogenic properties, as well as the ability to prevent collagen breakdown and reduces UV sun damage as well.
Temella fuciformis or snow fungus is a white gelatinous parasitic fungus that has been used in TCM (traditional Chinese medicine) for centuries, as well as for culinary dishes. It draws water to the skin, just like hyaluronic acid, helping keep your skin hydrated and moist, plumping up fine lines and wrinkles. It is supposed to be 120% more efficient than HA, as its particles are smaller than hyaluronic acid ~ it penetrates your skin better and more easier. Snow fungus is a natural organic alternative to hyaluronic acid. It contains vitamin D, the sunshine vitamin ~ we need produce it when we get it thru exposure to the sun and also in foods and supplements. Also, snow fungus is an antioxidant, helping combat and reserve free radical damage, including lightening of hyper-pigmentation spots.
Niacinamide, vitamin B3, is a powerful antioxidant that acts as an anti-inflammatory, improves your skin elasticity, enhance the skin barrier function and also it helps to even out skin tone and reduce post-inflammatory hyper-pigmentation. Peppermint is known for its anti-bacterial properties, cleanses and closes pores and has salicylic acid.
This does contain an organic alcohol, benzyl alcohol, that is used as a preservative and it is one of the least sensitizing preservatives out there (source PaulasChoice)  It is safe when used in cosmetics as it is not used in high amounts.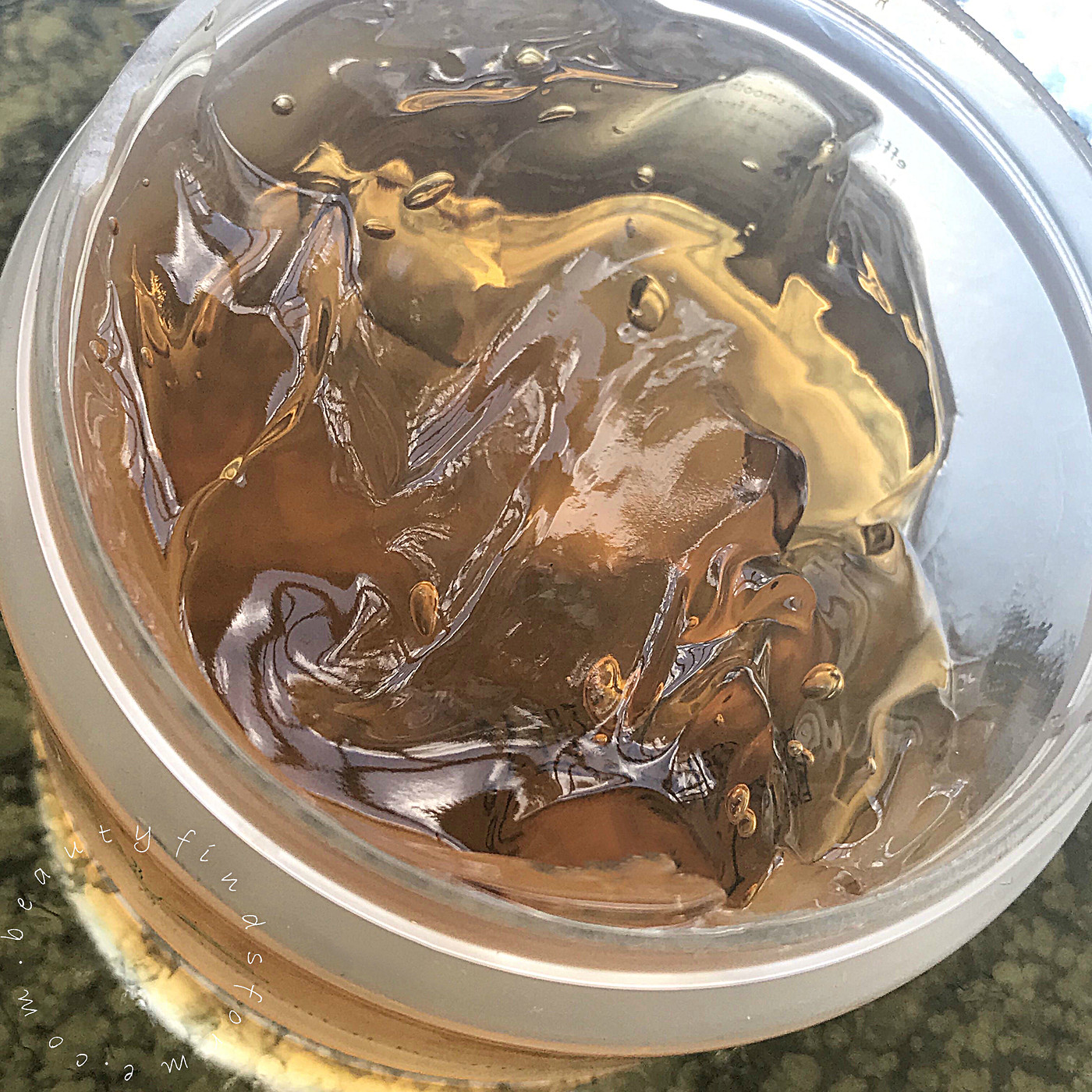 Be forewarned ~ this lovely golden jelly that smells like a wonderful cup of tea, will soak up your oil, make your pores look tight and  small while mattifying your skin ~ this is not a mask for dry skin types. Nope, it isn't that moisturizing, but it does exactly what I want it to do ~ to mop up that excess oil and do some magic to my pores. When I wake up in the morning, my skin actually feels .. normal.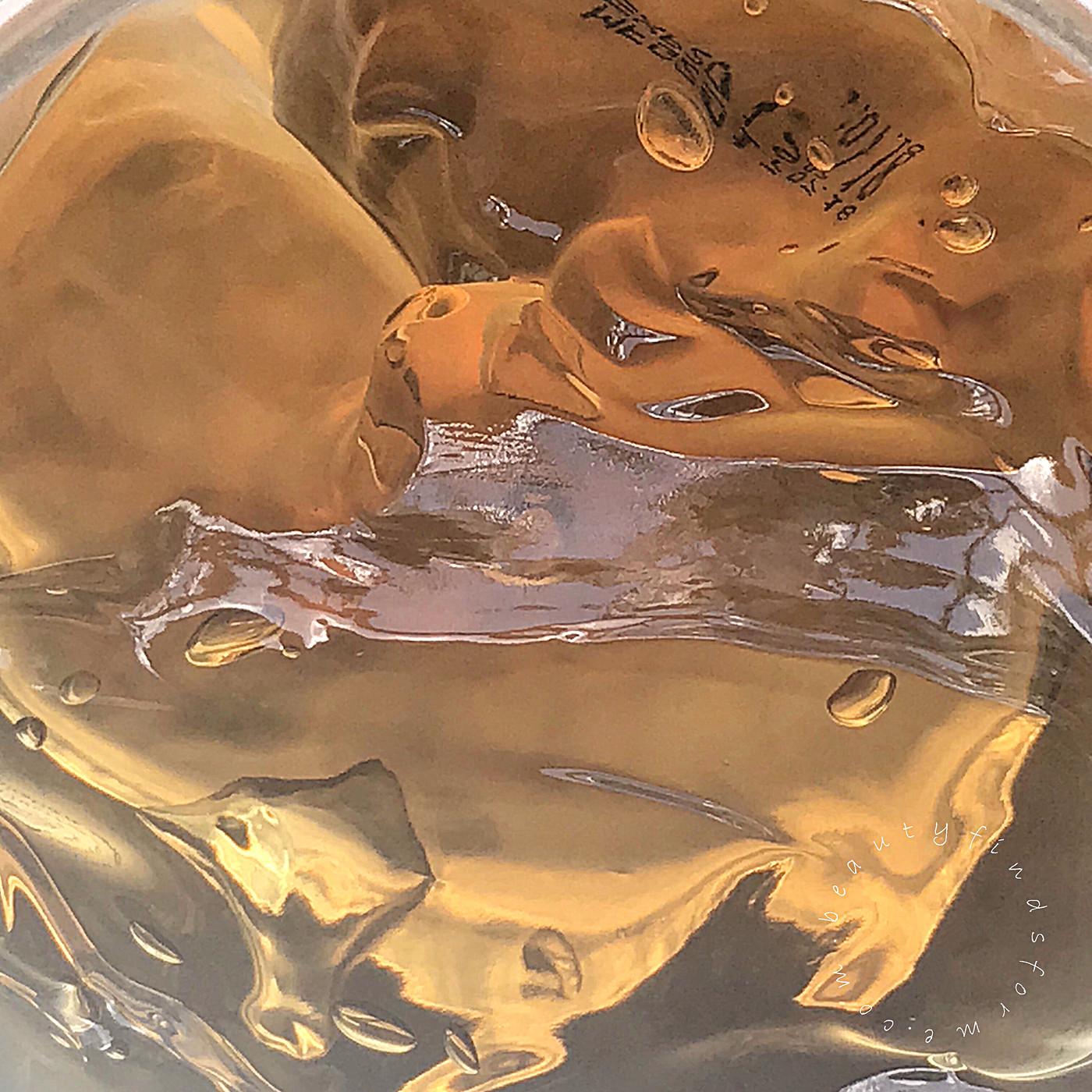 Usually, I have a lot of oil on my T-Zone area, but not when I use this mask. I have also used this during the daytime as well ~ and 23.5°N does recommend you can do that ~ this mask does not contain light sensitive ingredients such as AHA's or vitamin A, so this will not cause your skin to increase in its sensitivity to UV rays.  I make sure to have this on hand ALL THE TIME now once the warmer weather begins, as it really mops up that oil.
Ingredients: Water, Oriental Tea Extract, Sodium Hyaluronate, Carbomer, Tremella Fuciformis Extract, Niacinamide, Benzyl Alcohol, Mentha Piperita (Peppermint) Extract, Methylchloroisothiazolinone, Methylisothiazolinone  cosDNA 
Where To Purchase
I do recommend both of these products from 23.5°N, especially if you have oily, dehydrated skin.  I would say to use the Oriental Tea Balancing Gel Mask in the summer, humid areas or when your skin is really oily and the Rice Soothing Active+ Moisturizer is a great transitional gel cream during winter->spring and fall->winter months.  I even used it when it was warm out here in the fall and it worked nicely with my skin.
Glowie Co carries both of these products ~ the 23.5°N Oriental Beauty Tea Balancing Gel Mask comes a full size of 100mL for $29.00 USD (click here) and the  Rice Soothing Active+ Moisturizer is $33.00 USD for a 50mL jar  (click here)  You can save 10% with my affiliate code of UNBOXINGGLOWIE10
[ some products were received in exchange for a review ]