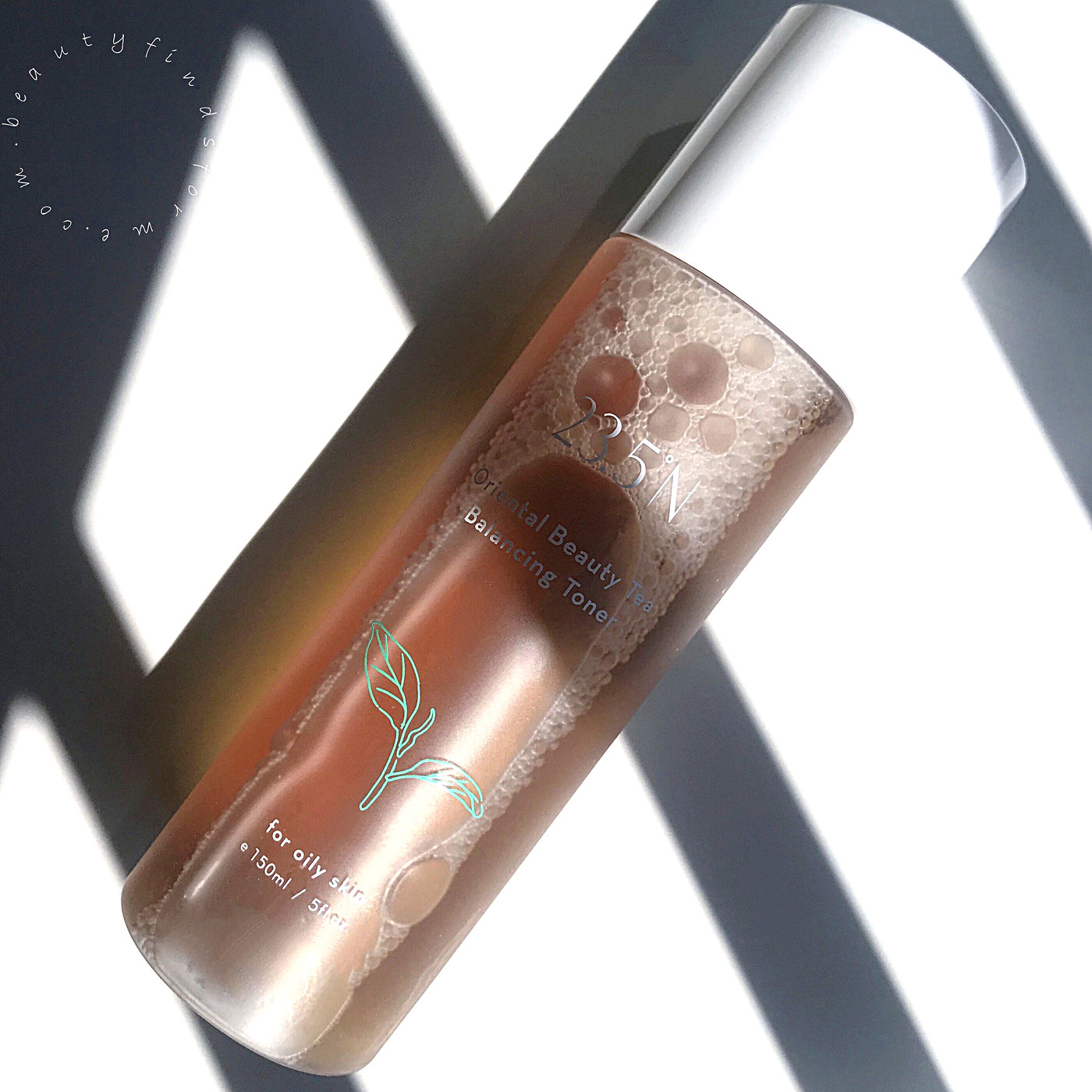 More Taiwanese goodness from 23.5°N, a vegan, cruelty-free brand that I have used for several years now and had been purchasing products from  products from Pinkoi, which is a Taiwanese Marketplace.  Now, Glowie Co carries 23.5°N and I am so happy I can get my fix faster!  The Oriental Beauty Tea Balancing Gel Mask is a HG product already for me, so it made sense that I would want to try more from that line ~ Glowie Co sent me the Oriental Beauty Tea Balancing Toner complementary for review purposes.  You can read all my reviews on 23.5°N here.  You can save 10% with my affiliate code of UNBOXINGGLOWIE10  
Skin Type/Concerns: Oily, blemish prone, pores, aging skin with fine lines/wrinkles, hyper-pigmentation ~ sun damage and PIH
All reviews are my own honest opinion and  I never have been asked to write copy for a brand.  This blog post might contain promo codes, affiliate and referral links, which using my links will help generate a small commission that helps support my blog at no extra cost to you.
Brand Intro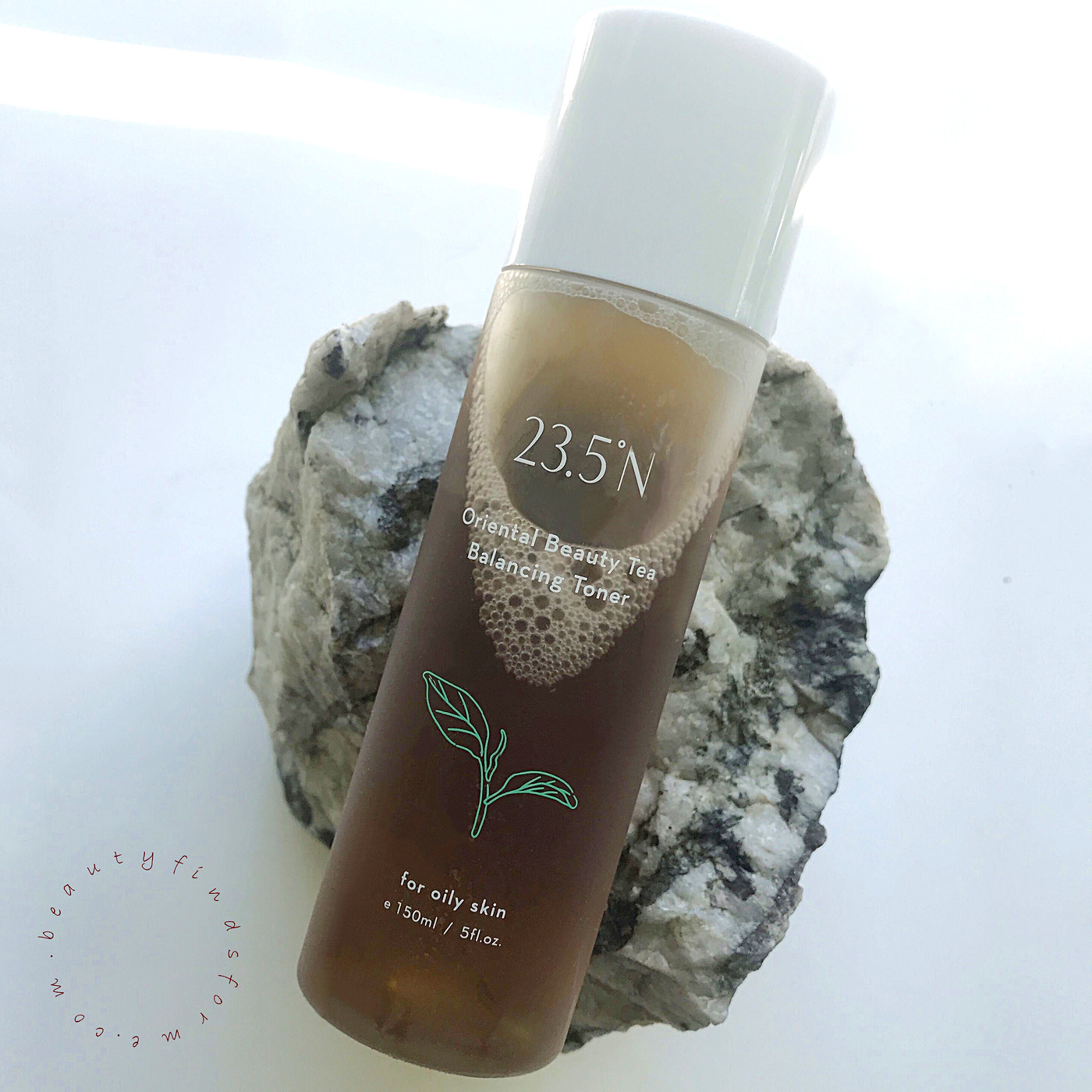 23.5°N is a vegan, cruelty free, Taiwanese brand that creates simple formulas that are effective and gentle.  They use locally sourced ingredients  and their formulas are lightweight with a balance of oil and water.  Taiwan is in a sub-tropical/tropical zone with its fair share of humidity, so their skincare products are never heavy or greasy, yet hydrating and skin softening.  This is why I love Taiwanese skincare brands so much ~ they are a perfect match for my oily, aging skin!
23.5°N will only select highly nutritious botanicals that are chemical fertilizer and pesticide free.  These plants are harvested and quickly sent to be processed to preserve the beneficial active ingredients and their concentrated extracts will be used in their skincare products.  23.5°N does not use artificial coloring, artificial fragrances, alcohols or parabens, , SLS, SLE as well as animal ingredients.   Glowie Co has a much more in-depth brand introduction here.
Oh and the reason behind the name?   23.5°N is actually Taiwanese's latitude, The Tropic of Cancer.  The Tropic of Cancer passes through 16 countries and regions, most of which consist of grasslands and deserts ~ yet when passing through Taiwan and southern China, the area is a rich, green area of forests with abundant rainfalls.   It is called "the return of the magical green belt".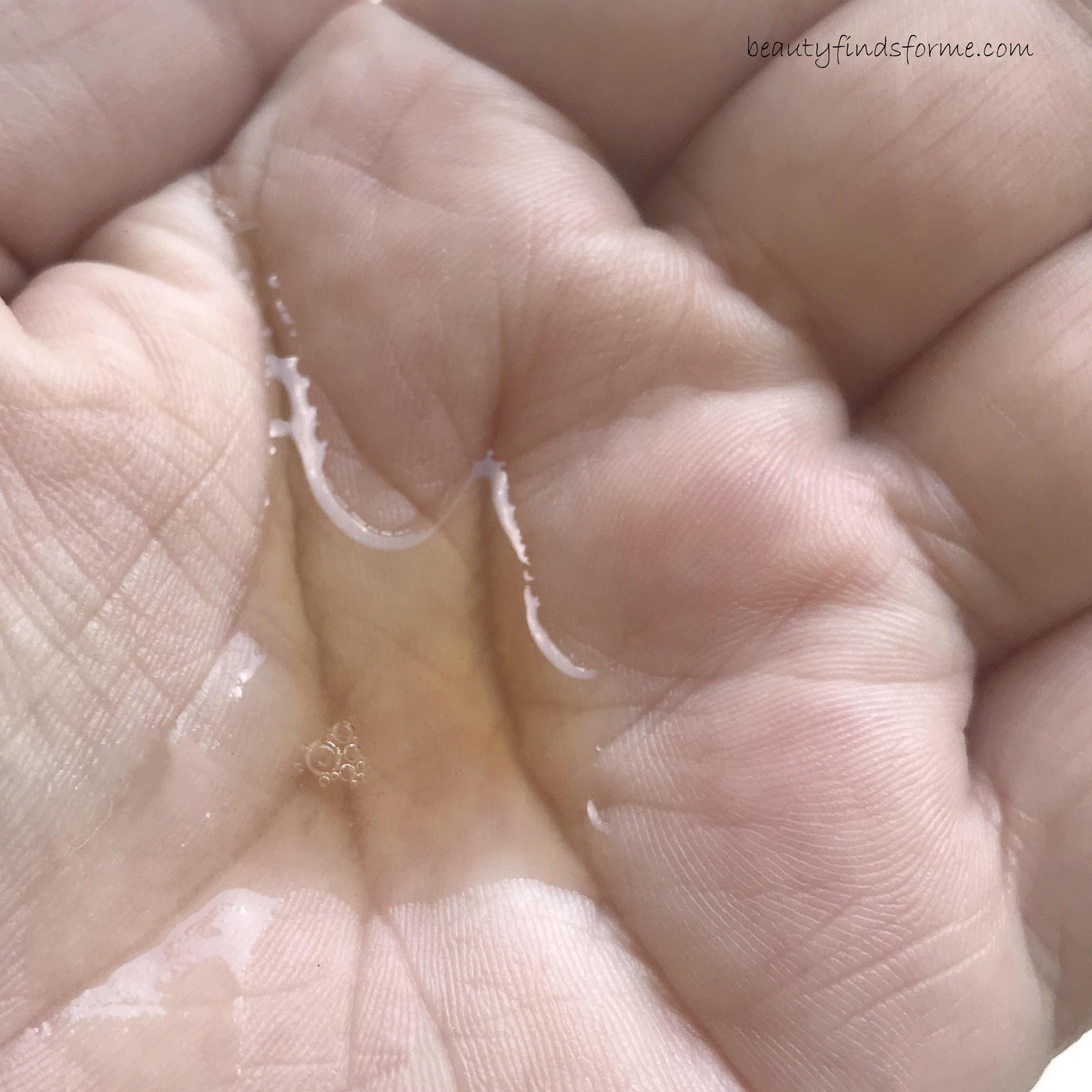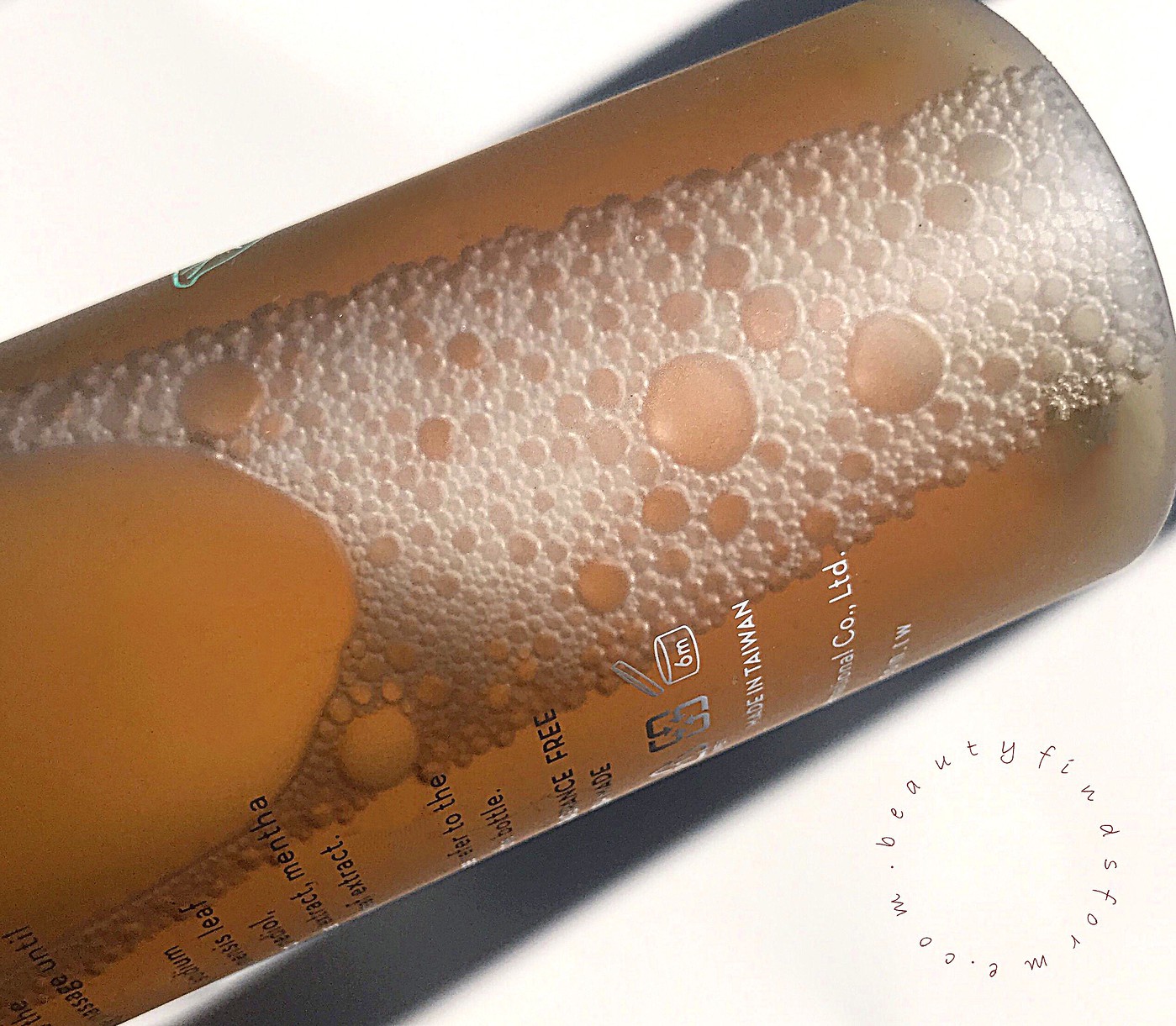 Look at that warm golden color ~ it's all natural!  That color is from the Oriental tea,  which has oil/water skin balancing benefits.  This toner will help clean out pores of excess oil, dirt and other impurities as well as controlling oil and providing hydration to the skin.  
image from  235n.com.tw   
Oriental beauty tea is a plant that is indigenous to Taiwan and is farmed from Emei Township in Hsinchu County at Emei Tea House by The Hsu Family.  This is full of powerful anti-oxidants, due to its high concentration of polyphenols, green tea helps reduce the appearance of fine lines and wrinkles.  Not only does it contain antioxidants but it is also has anti-inflammatory and anti-carcinogenic properties, as well as the ability to prevent collagen breakdown and reduces UV sun damage as well.
The leaves from terminalia catappa, otherwise known as Indian almond,  have been found to contain anti-bacterial benefits as well as anti-aging antioxidant properties and  anti-inflammatory benefits due to irritation or allergic reactions as well as helping with  hyperpigmentation. (source  source).
Two hydrating humectants are found in here ~ sodium hyaluronate is an  intensive moisturizing ingredient which bonds water to keep skin hydrated. Glycerin helps with healing of wounds, seals in moisture, maintains the skin's water balance on an intercellular level, which makes the skin look healthy, moist ~ not dry and scaly,  soft to touch, and is also an emollient, leaving your skin looking radiant and supple.   

Mentha piperita (peppermint) has anti-bacterial properties, cleanses pores, provides an astringent benefit and is a natural source of salicylic acid and it can help reduce sebum.  This does contain an organic alcohol, benzyl alcohol, that is used as a preservative and it is one of the least sensitizing preservatives out there (source PaulasChoice)  It is safe when used in cosmetics as it is not used in high amounts.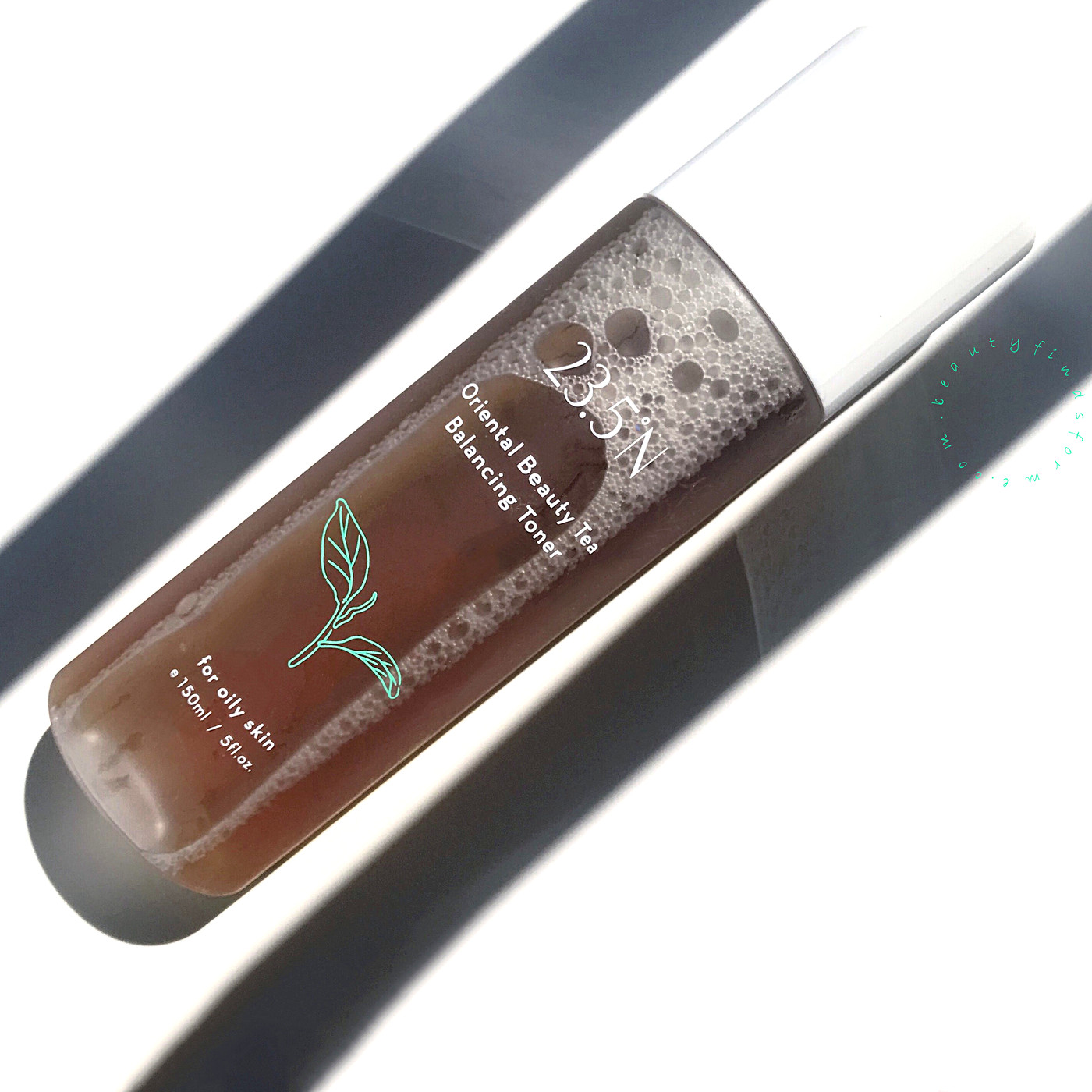 This is a watery toner that smells like mint tea ~ again, no artificial fragrances, this is the real deal!! This toner  is so refreshing and cooling on my skin.  The tall plastic bottle has a pin hole applicator and since the toner is so watery, it comes out nicely.  You can use a cotton pad or just pat on your face ~ I like doing the latter, myself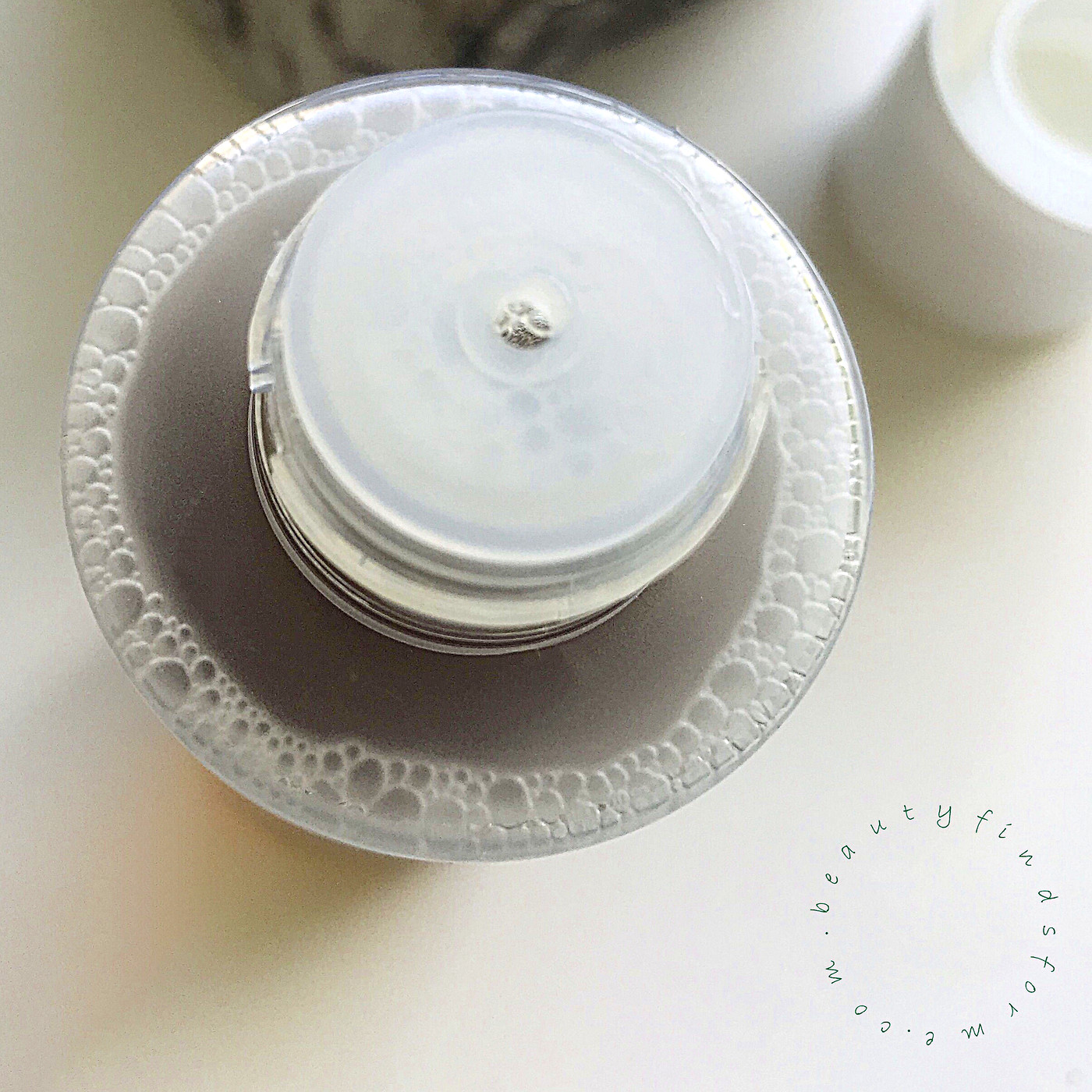 This has a pH level of 5.5, so it is mildly acidic and good for your skin.  This toner really helps with excess oil, but doesn't strip my skin dry.  It helps with making my pores look smaller as well.  This doesn't have any greasy or sticky residue either! For the summertime, this is an excellent toner for oily skin ~ really just a lovely, cooling and hydrating toner with oil controlling benefits.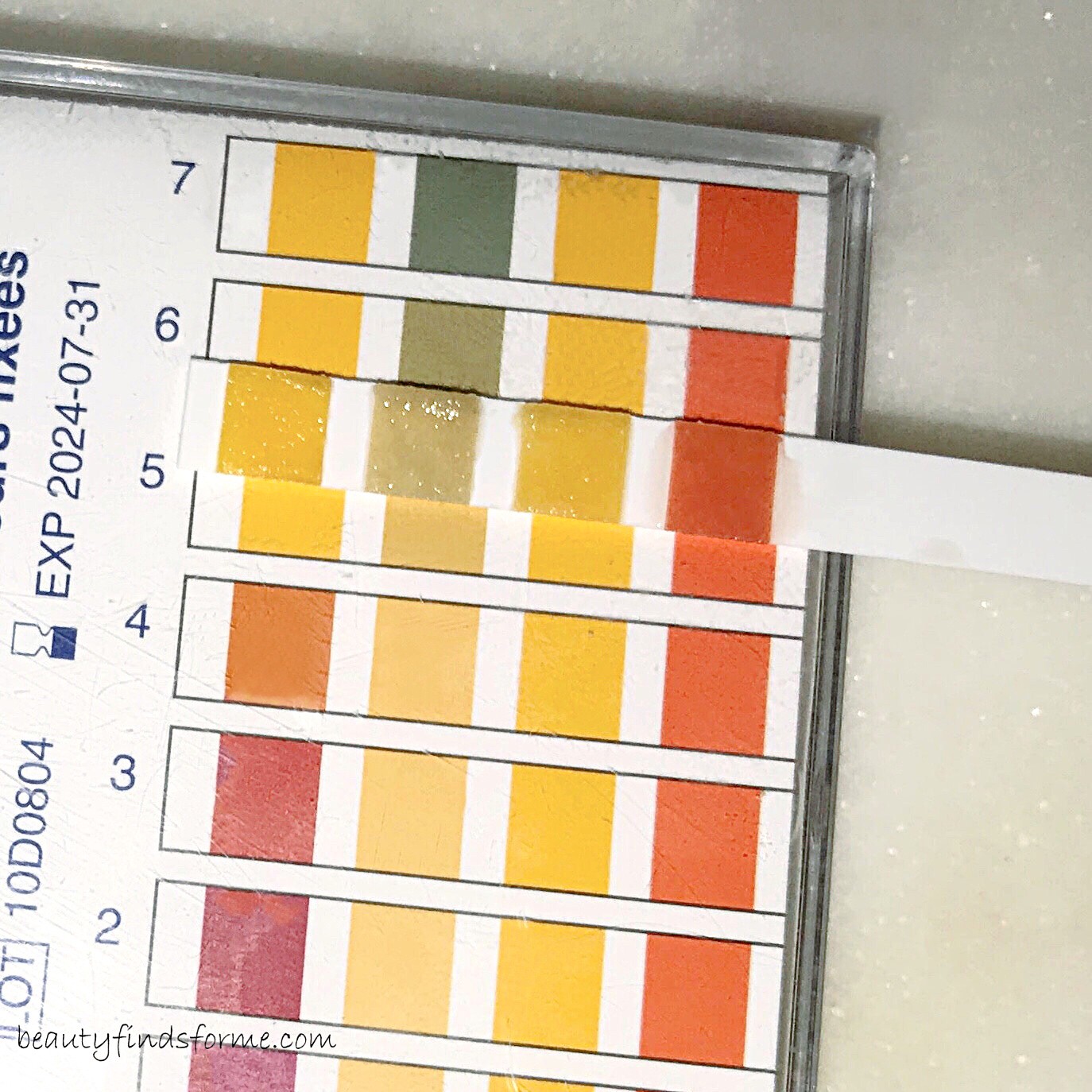 Ingredients: Water, Sodium Hyaluronate, Glycerin, Camellia Sinensis (Oriental Tea) Leaf Extract, Propanediol, Terminalia Catappa Leaf Extract, Mentha Piperita (Peppermint) Leaf Extract, Benzyl Alcohol, Chlorphenesin cosDNA 
Where To Purchase
If you have oily dehydrated skin, the Oriental Tea Balancing skincare line is highly recommended by me.  The 150 mL Oriental Beauty Tea Balancing Toner is $22.00  (click here) and the other Oriental Tea product that I have tried and totally recommend is the 23.5°N Oriental Beauty Tea Balancing Gel Mask comes a full size of 100mL for $29.00 USD (click here)  You can save 10% with my affiliate code of UNBOXINGGLOWIE10
My next reviews on 23.5°N will come from my purchases at the 23.5°N shop at Pinkoi ~ there are some products sold there that Glowie Co does not have yet, and I will try them out and give my feedback to Glowie Co if I think they should carry them ~ that is how they started selling the 23.5°N Pineapple Exfoliating Nightly Concentrate!  I had purchased it and reviewed it along with the Pineapple Gel Mask, recommending it.  What are the products I purchased?  23.5°N Oriental Beauty Tea Balancing Serum, Oriental Beauty Tea Balancing Makeup Remover and Oriental Beauty Tea Peppermint Refreshing Facial Cleanser Summer Limited EditionVersion ~ I have tried that cleanser  years ago and I LOVE IT.   I also picked up a new sunscreen Rice Soothing Watery Lotion Sunscreen ~ they have a mineral version too, but this one was marked as HOT, so I figure it is the more popular of the two.  Pinkoi is a really cool place to shop if you love Taiwanese skincare and it is really easy to use as well.
[ some products were received in exchange for a review ]