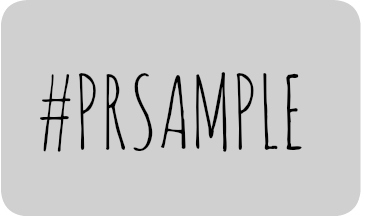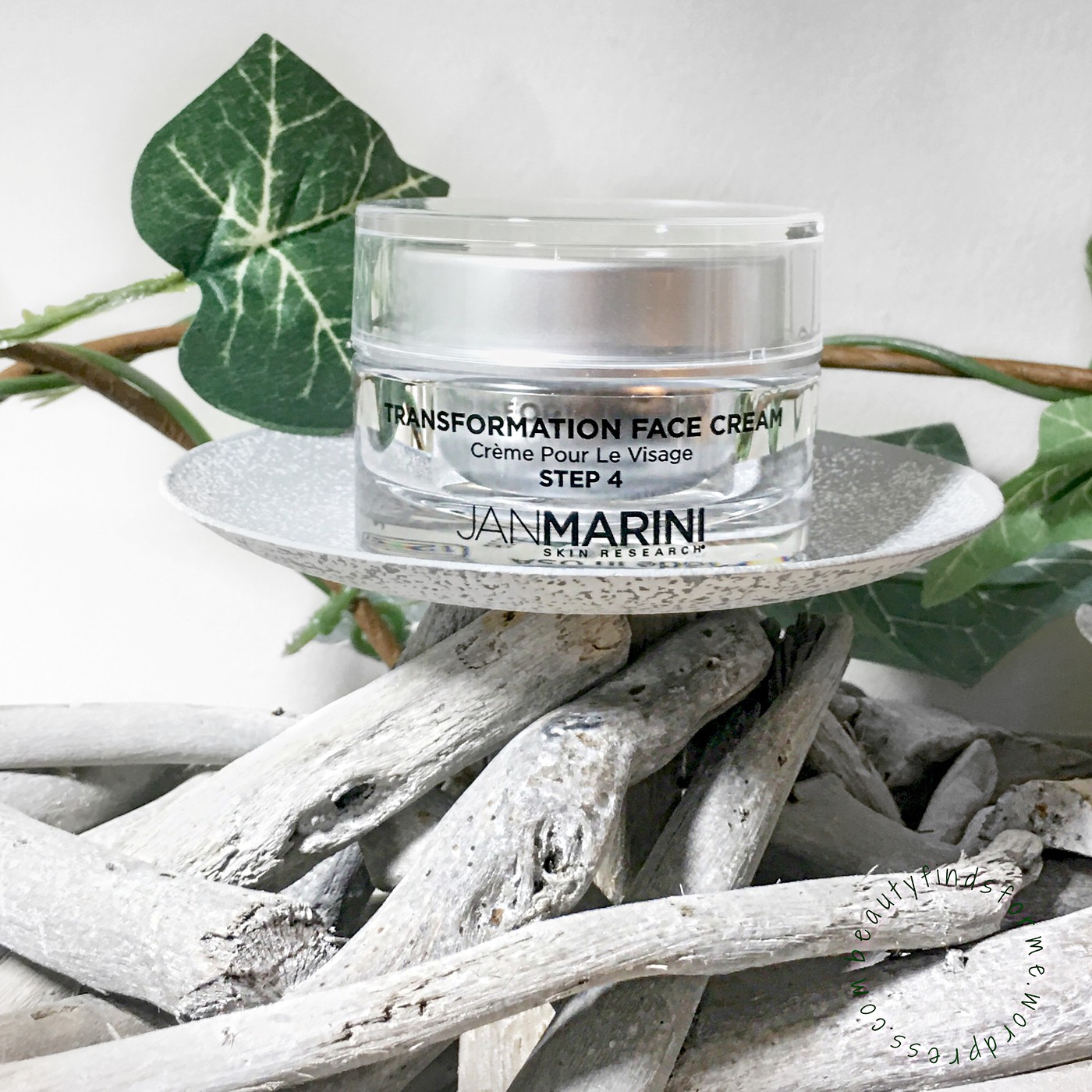 As I age, I worry about not doing enough for my skin in terms of toning and anti-aging care.  I have very oily skin, so most of my skincare products have been geared towards dealing with oil, blemishes and mattifying my naturally dewy (greasy) shine.  However, I am getting OLD and I walk a fine line with trying to find a skincare product that will moisturize and provide anti-aging care without clogging up my pores and causing me to breakout.  I was fortunate enough to receive Jan Marini Transformation Face Cream from the brand via Brandbacker for review purposes. 
Skin Type/Concerns: oily, blemish prone, aging concerns, pores, fine lines/wrinkles, hyper-pigmentation
I received these products complementary to review and was not paid.  All reviews are my own honest opinion and  I never have been asked to write copy for a brand.  This blog post might contain promo codes, affiliate and referral links, which using my links will help generate a small commission that helps support my blog at no extra cost to you.
I was interested in this cream as it contained a patented combination of concentrated growth factors and anti-aging peptides to help the skin recover from free radical damage.   Jan Marini Transformation Face Cream contains a concentration of 90 times higher than other leading growth factor solutions, and it will help keep your skin smooth and radiant and it won the ASCP Skin Deep 2017 Reader's Choice Award. 
image credit Jan Marini
Jan Marini Skin Research, Inc (JMSR) was founded in 1994 out of San Jose, California and is a recognized innovator leader in skin care.  They focus on providing innovative technologies with proven measurable results and excellent customer service.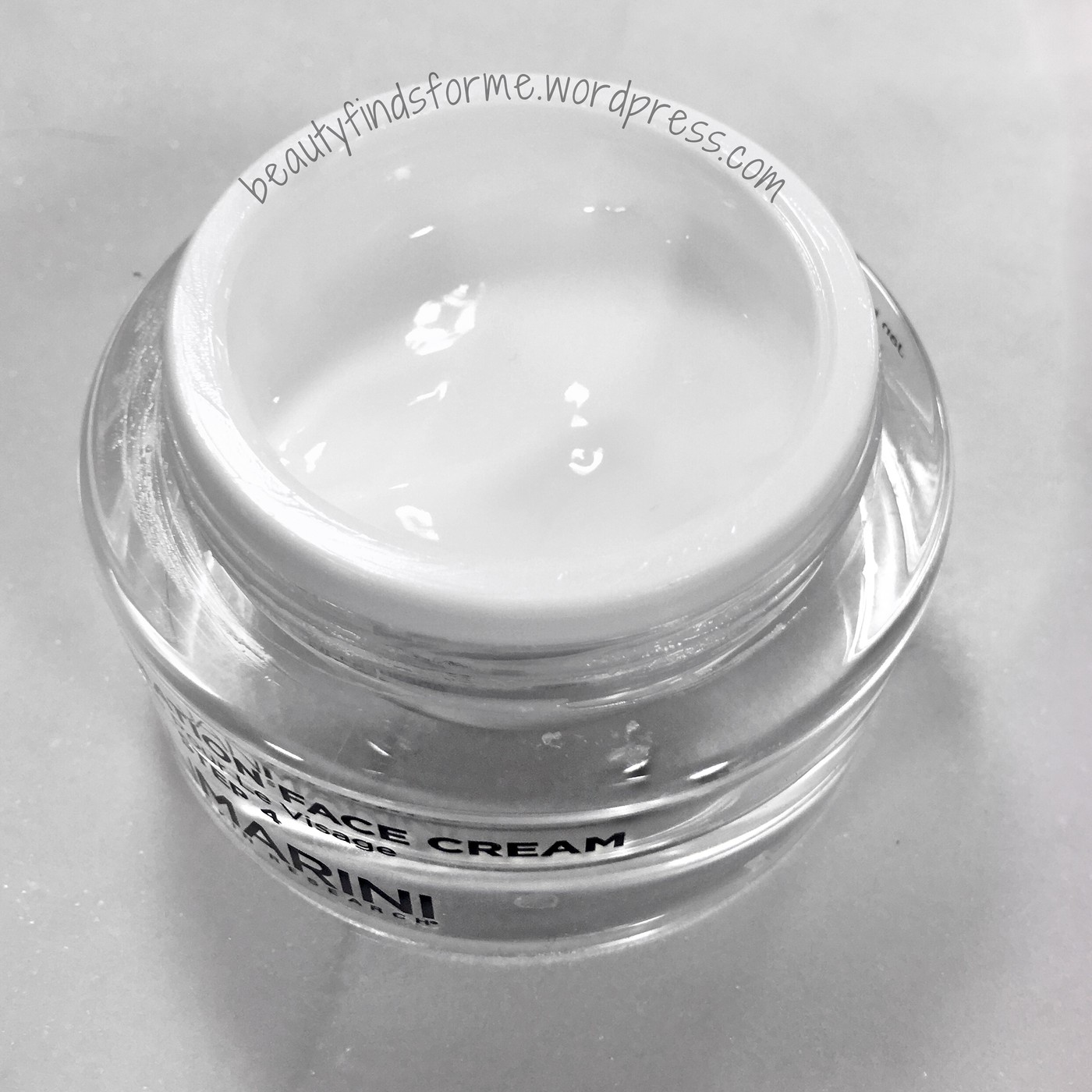 This cream is full of emollients, such as hexyl laurate, palmitic acid, squalane, cetyl alcohol (this is a good fatty alcohol) and soybean oil, which will help soften your skin, keeping it moist and supple.  This also contains hydrating humectants glycerin and sodium hyaluronate, binding water to your skin.   This has aloe vera, a soothing and healing ingredient, full of vitamins and minerals,  that also helps your skin to regenerate and heal.
A slew of peptides crop up in this cream ~  collagen booster myristoyl pentapeptide-8, myristoyl pentapeptide-11 helps with reducing fine lines and restoring elasticity while growth factors sh-polypeptide-22, sh-polypeptide-9 and sh-oligopeptide-4 all help with aiding in collagen production by supplying nutrients to your skin cells as well as repairing your skin. Saccharomyces cerevisiae is fermented yeast and it helps improve your skin and reduce oxidative damage and stress. 
Retinyl palmitate is one of my favorite ingredients and this is an ester/derivative of retinol.  It will convert to retinol and then to retinoic acid once it is applied and absorbed topically by the skin.  Retinyl palmitate is less irritating than retinol, but its benefits are similar, but on a more gentle level, so effects will take longer. Retinol is an active and it helps promotes cellular turnover and I have used Retin-A, a prescription strength version, years ago and it really helped with my blemishes.  Its other side effect that makes this ingredient so wonderful, is it will help lighten PIH, age/sun-damage hyper-pigmentation and reduce fine lines and wrinkles, while making your skin smooth.  Retinol can cause photosensitivity, so only use at night-time and wear sunscreen during the daytime.    This also contains several variations of  vitamin E (tocopheryl acetate, tocopherol,  tocopheryl linoleate), a powerful antioxidant that helps prevent free radical formation, protects the upper skin layer from initial harmful UV radiation and prevents the deterioration of fats in your cell membranes.   Vitamin C also plays a role in here, and there are several types of it as well ~ ascorbyl palmitate, ascorbic acid, citric acid ~  vitamin C is an antioxidant vitamin, essential for tissue growth, repair and collagen production. It is one of the best anti-aging ingredients, as it does combat free radicals. Citric acid is also an exfoliator as it is an AHA.
This cream is free from parabens and sulfates and has been dermatologist approved for just about all skin types ~ dry, mature, sensitive, normal, combo, oily, blemish prone and focuses on aging skin and combating free radical damage.
Ingredients: Water, Glycerin, Hexyl Laurate, Caprylic/Capric Triglyceride, Butylene Glycol, Polysorbate 60, Stearyl Alcohol, Palmitic Acid, Sorbitan Stearate, Aloe Barbadensis (Aloe Vera) Leaf Juice, Nylon-12, Sodium Hyaluronate, Myristoyl Pentapeptide-8, Myristoyl Pentapeptide-11, sh-Polypeptide-22, sh-Polypeptide-9, sh-Oligopeptide-4, Saccharomyces Cerevisiae (Yeast) Extract, Retinyl Palmitate, Tocopherol, Ascorbyl Palmitate, Ascorbic Acid, Citric Acid, Tocopheryl Acetate, Tocopheryl Linoleate, Squalane, Dimethicone, Sodium PCA, C12-20 Acid PEG-8 Ester, Cetyl Alcohol, PEG-8, Hydrolyzed Elastin, Hydrogenated Lecithin, Glycine Soja (Soybean) Oil, Sodium Oleate, Tocopheryl Oleate, Fragrance (Parfum), Amyl Cinnamal, Benzyl Salicylate, Butylphenyl Methylpropional, Eugenol, Geraniol, Limonene, Linalool, Disodium EDTA, Phenoxyethanol, Diazolidinyl Urea, Imidazolidinyl Urea  cosDNA analysis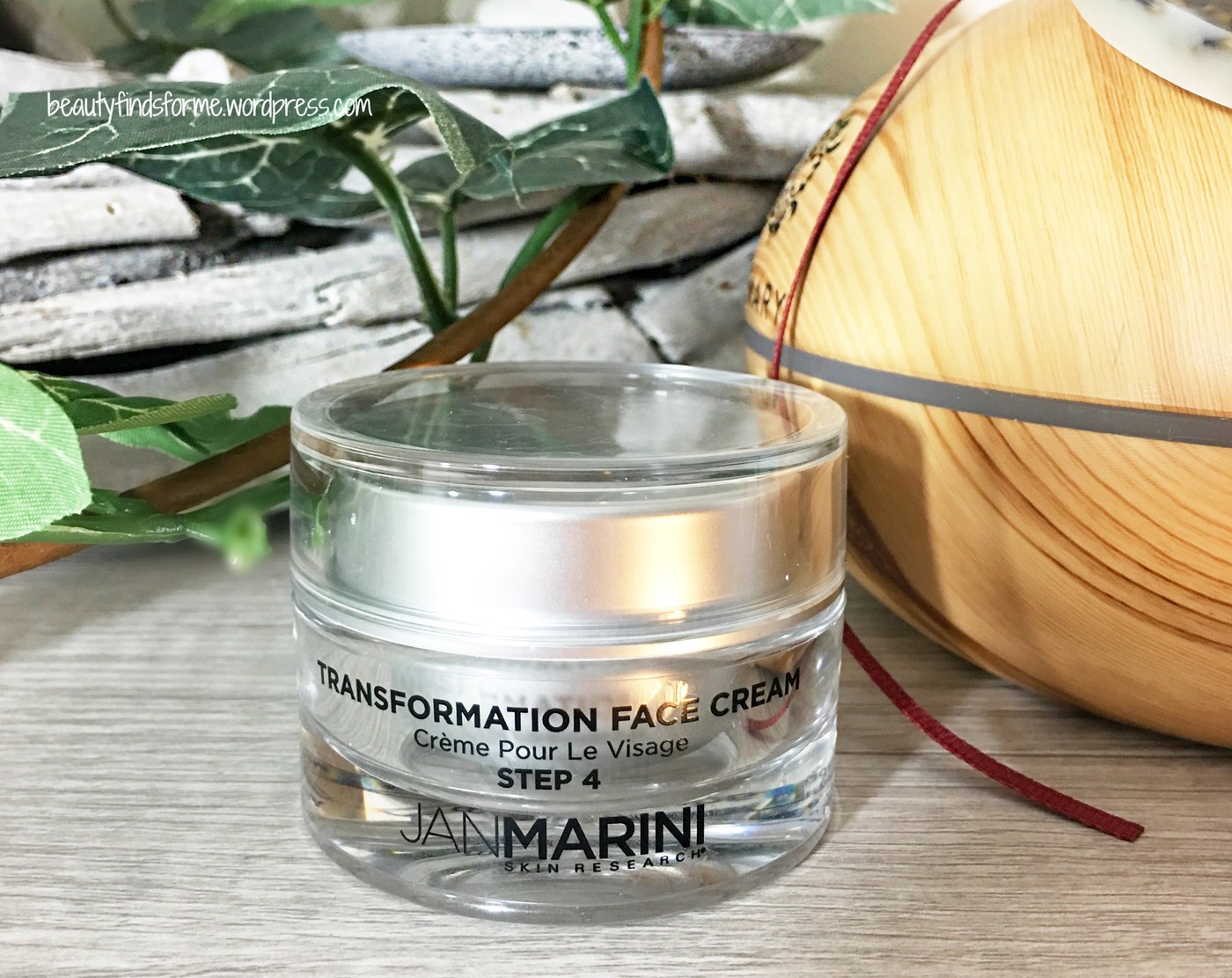 This cream comes in a beautiful silver mirrored plastic 1 oz jar ~ I would recommend  using a spatula if you are concerned about dipping your fingers in the jar.  The cream is bright white and it can hold a soft peak, so it is more of a gel-cream texture than a thick cream.  It smells divine ~ it reminds me of Hawaii with ylang ylang, plumeria and a touch of tropical fruits.   The cream has a luxurious slip to it and it applies nicely on my skin, absorbing quickly.

It does have a film to it on my oily skin type, but it feels more like a protective film, not greasy.  My skin is silky smooth but it also has a more glossy look when I wear it.  I decided that this would be used as a night time moisturizer instead of a day time cream and I don't really need to use a lot of this cream either ~ a little goes a long way and it has a great spreadability factor.   It increased my moisture levels by 38% and decreased my oil levels by 35%, adding balance to my moisture/oil levels.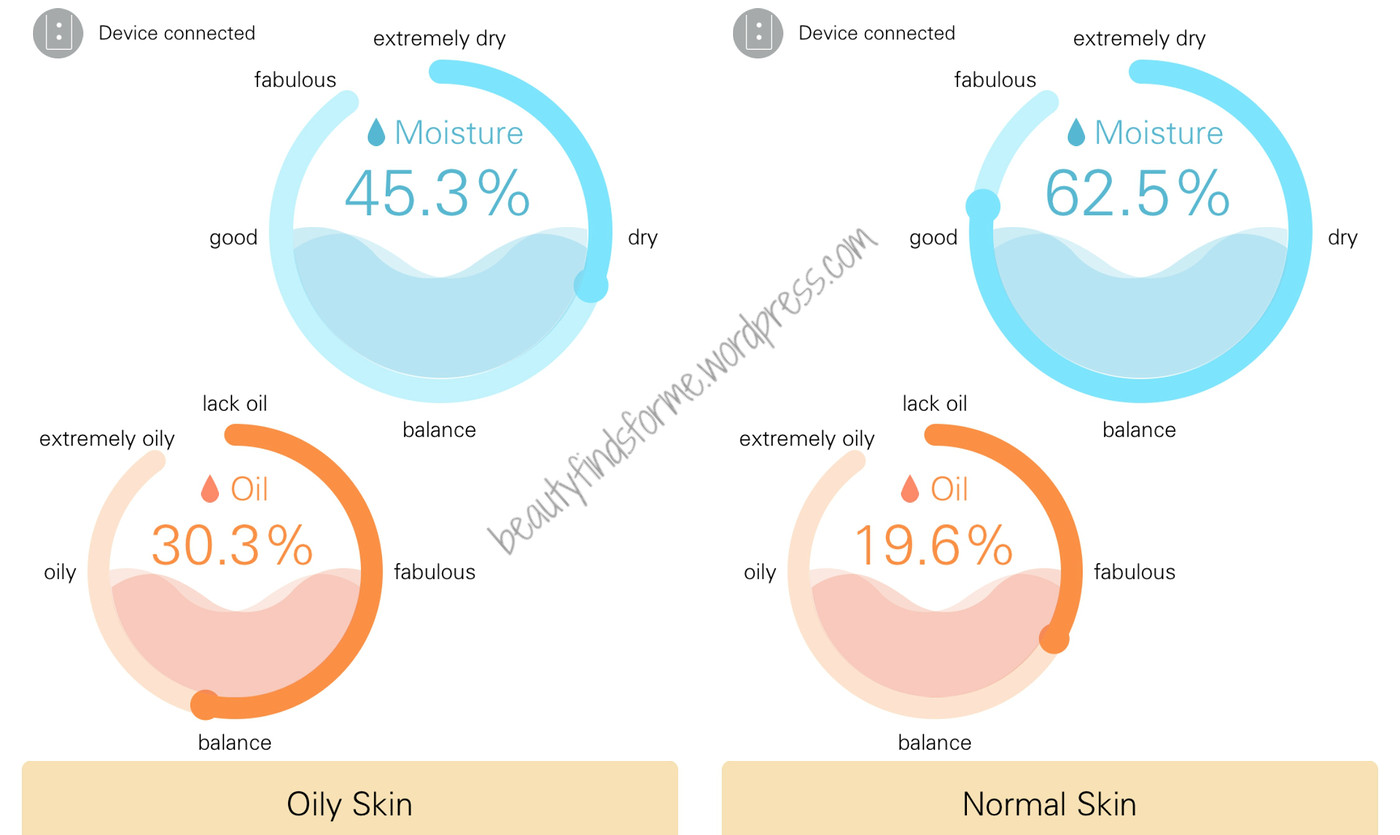 In the morning, my skin still feels moist and supple and my fine lines and wrinkles are plumped up ~ this cream does not cause any breakouts at all on my skin, nor does it clog my pores.   My skin looks more refreshed and feels softer when I use this cream, however I didn't really notice skin care repairing when I used this for 3 weeks as all of the results are temporary right now.   I still have a lot of this cream, so I will continue to use the rest of it and see if I notice lightening of hyper-pigmentation.   I mention this because this 1 oz jar retails for $102.00 (purchase here)  and that can be quite an investment for a skincare.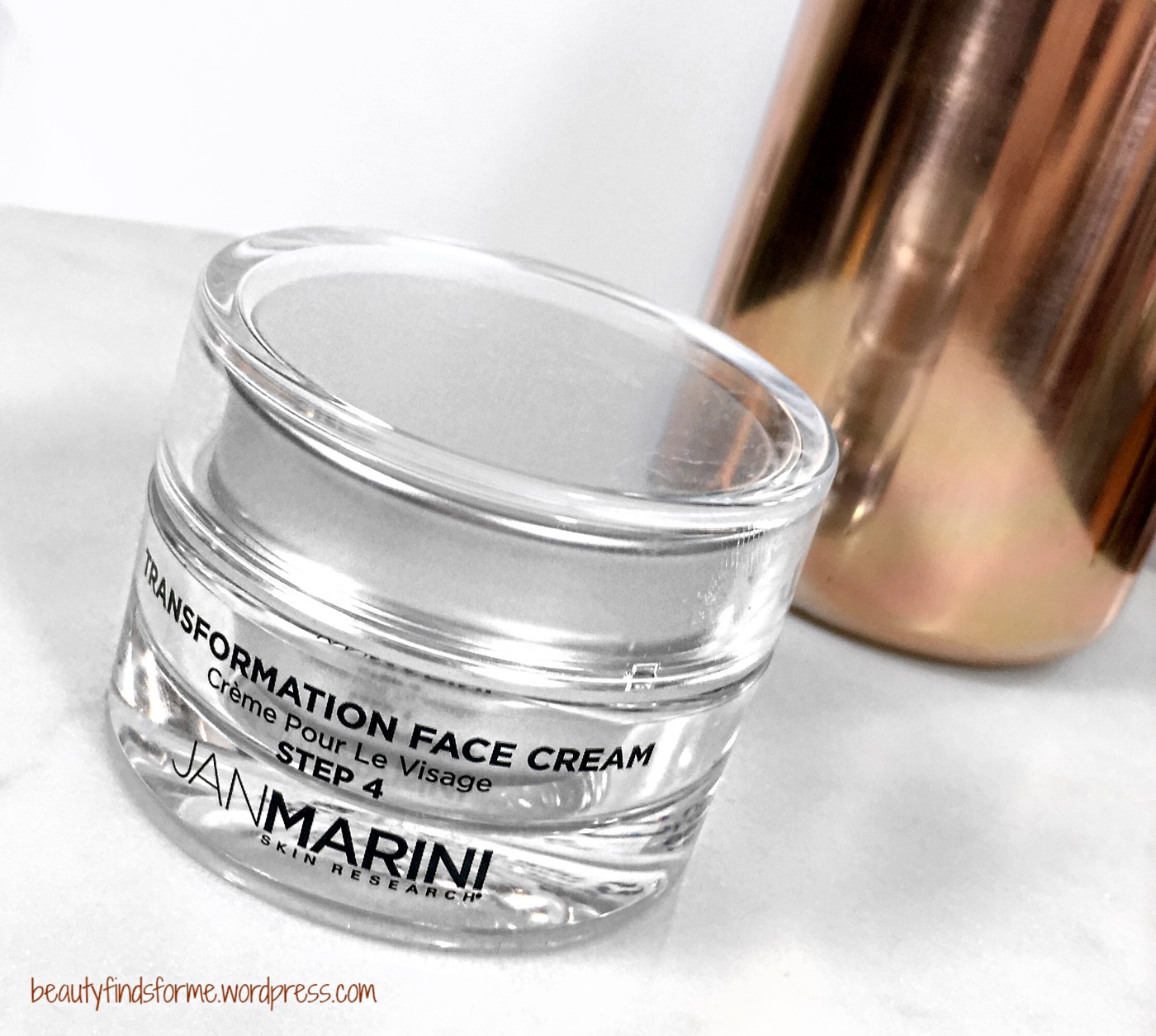 That said, this cream is a treat to use ~ both in terms of scent and softening results ~ and I am very glad that I had the opportunity to try it.   Have you tried any Jan Marini products?  Which ones and let me know how they worked for you in the comments!
[ Powered by BrandBacker.  product received complementary for review purposes ]