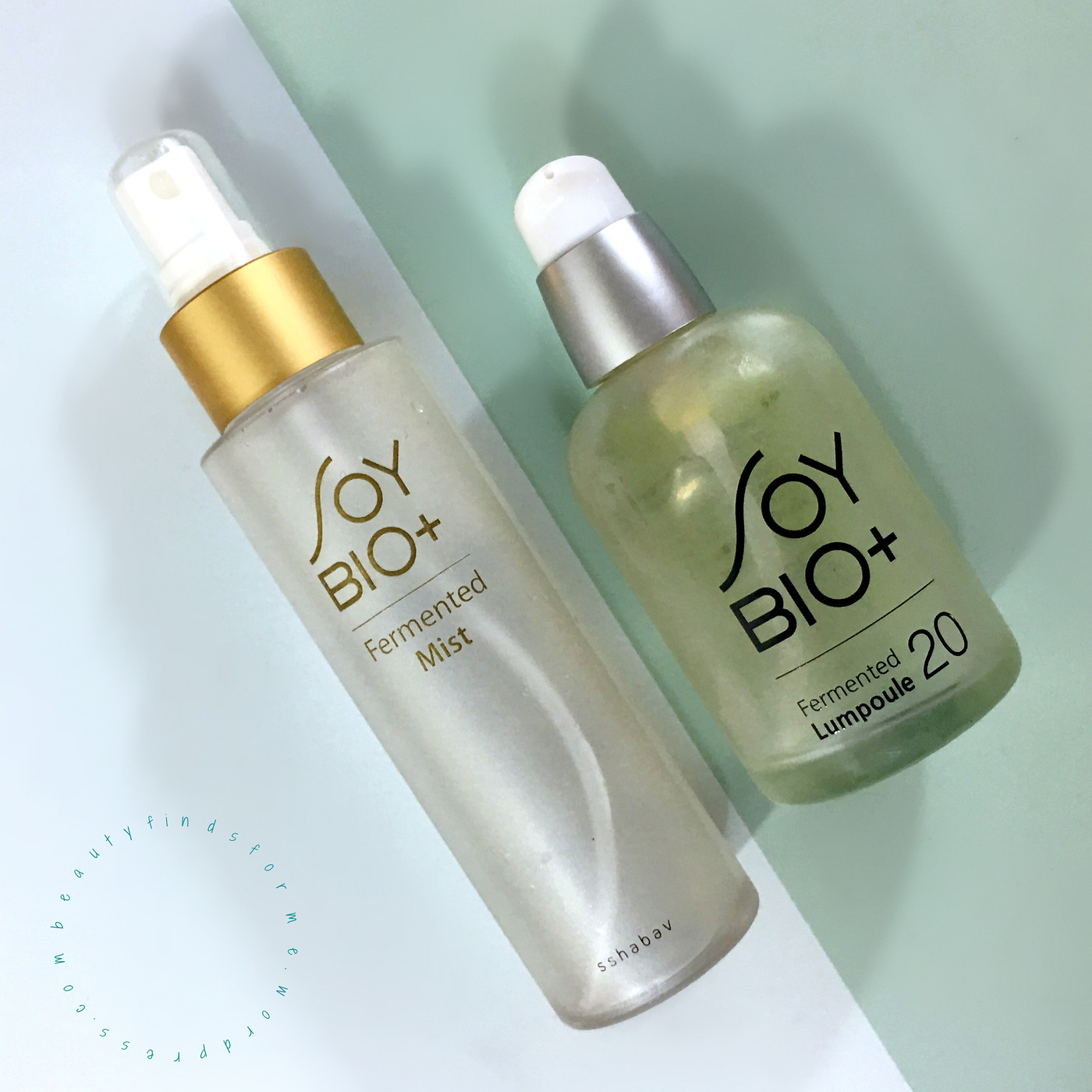 I mentioned this before in my previous Soy Bio+ review on the Fermented Cream (review here) ~ but I thought a little intro on this brand and how I know about it is sort of nice. Back in 2014, when Memebox was Global (sigh), they gave us a couple of Soy Bio+ items ~ the small little fermented lumpoule (I guess lump means lumps of soy beans and poule for ampoule – all I know is that I kept singing "She's lump, she's lump, she's in my head…da da dada" oh gawd, it is back in my head again!!) Away, the ladies on the infamous HUGE Memebox chat thread loved and adored this lumpoule and wanted to nab it so bad. It was so hard to find online and it was even more difficult to get it shipped to the USA back then.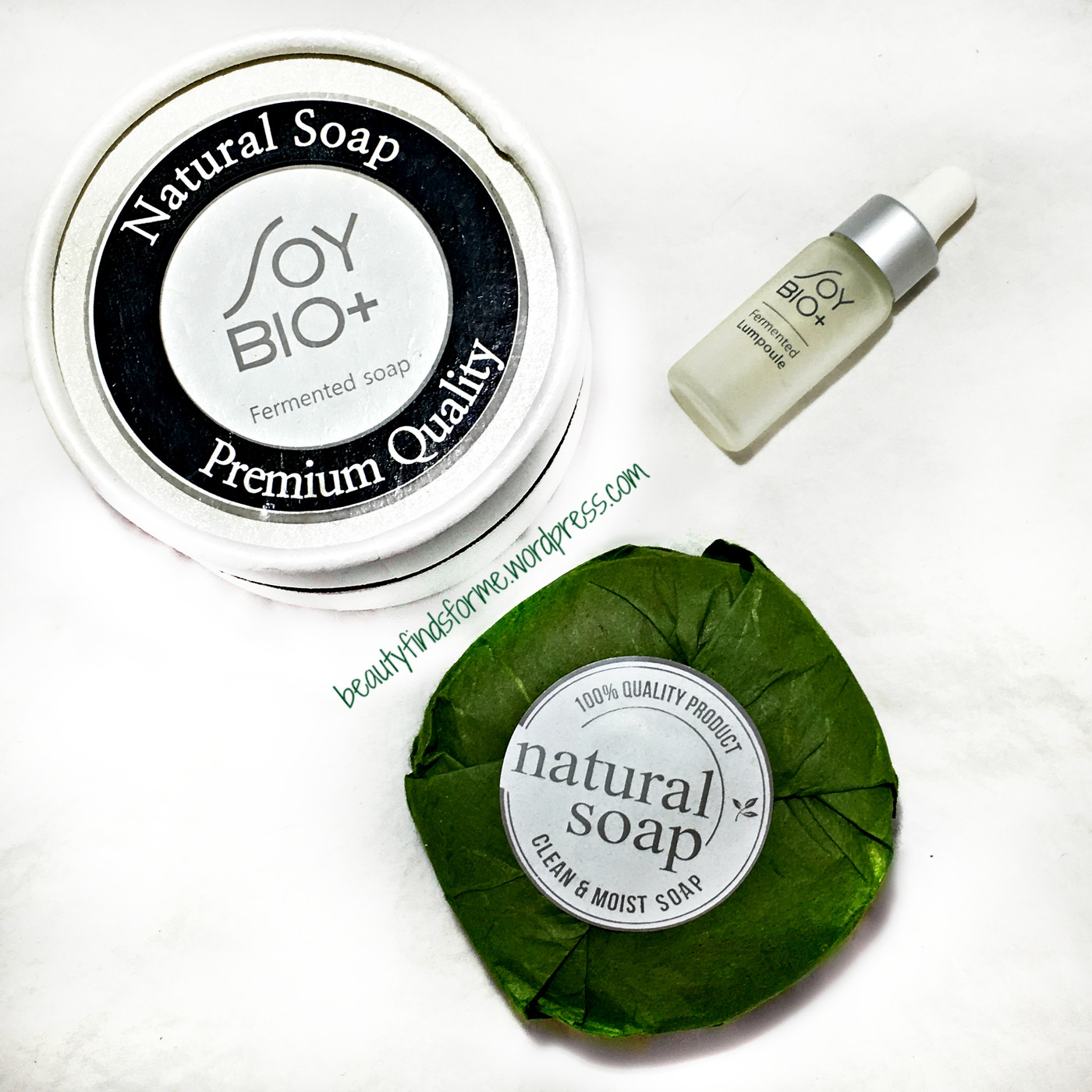 Then Memebox gave us this soap, which a lot of people didn't want, but I did and I managed to swap and get 3 of these fermented lovelies.. This is my last one and alas, it looks like Soy Bio+ doesn't make it anymore. That said, I kept a tiny teeny bit of the original mini lumpoule essence because I was sure I was going to get my hands on some more Soy Bio+ and wanted to compare.  I was lucky enough that SoyBio+ sent me a lovely package with their products for review purposes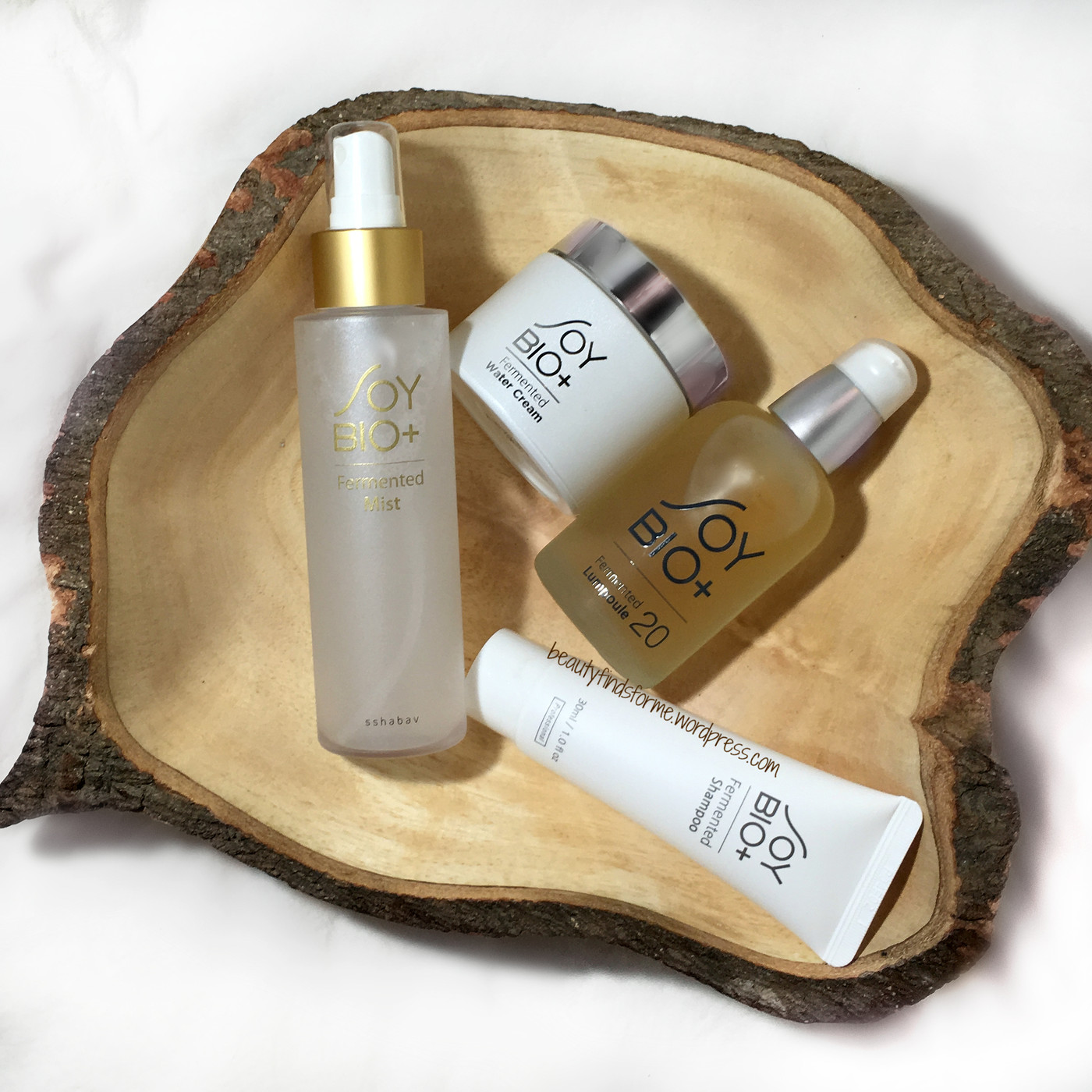 When I wrote the review for the Fermented Cream, there was no USA supplier for the brand, but since then, you can find a few of the Soy Bio+ products on eBay ~ the Fermented Cream has to go thru Naver or a shipping service still.

Skin Type/Concerns: Oily, blemish prone, pores, aging concerns, fine lines/wrinkles, hyper-pigmentation
I have been using the Lumpoule for a while now, stopping and starting and the Mist Spray thru the end of the month in September and October.   Both products share a lot of common ingredients ~ The very first ingredient in both products is certified organic soybeans ~ which have shown wonderful results on my oily, aging skin.  Full of antioxidants, soybeans moisturize, help reduce the appearance of fine lines and wrinkles, helps firm skin and can reverse UV sun damage over time. It has anti-inflammatory properties so it helps reduce blemish swelling and redness. The power of soybeans contain amino acid glycine, which helps repair damaged tissue and to speed up healing, which means it is great for blemish prone skin as well. Polypeptides are found in fermented soybeans and are very moisturizing and help "plump up" your fine lines and wrinkles. Genistein is so important as it is an anti-aging ingredient and soybeans can also boost elasticity in your skin as it can stimulate and aid in the production of collagen. Soy Bio+ produces their soybeans from sshabav Organic Farm, located in North Jeolla Province.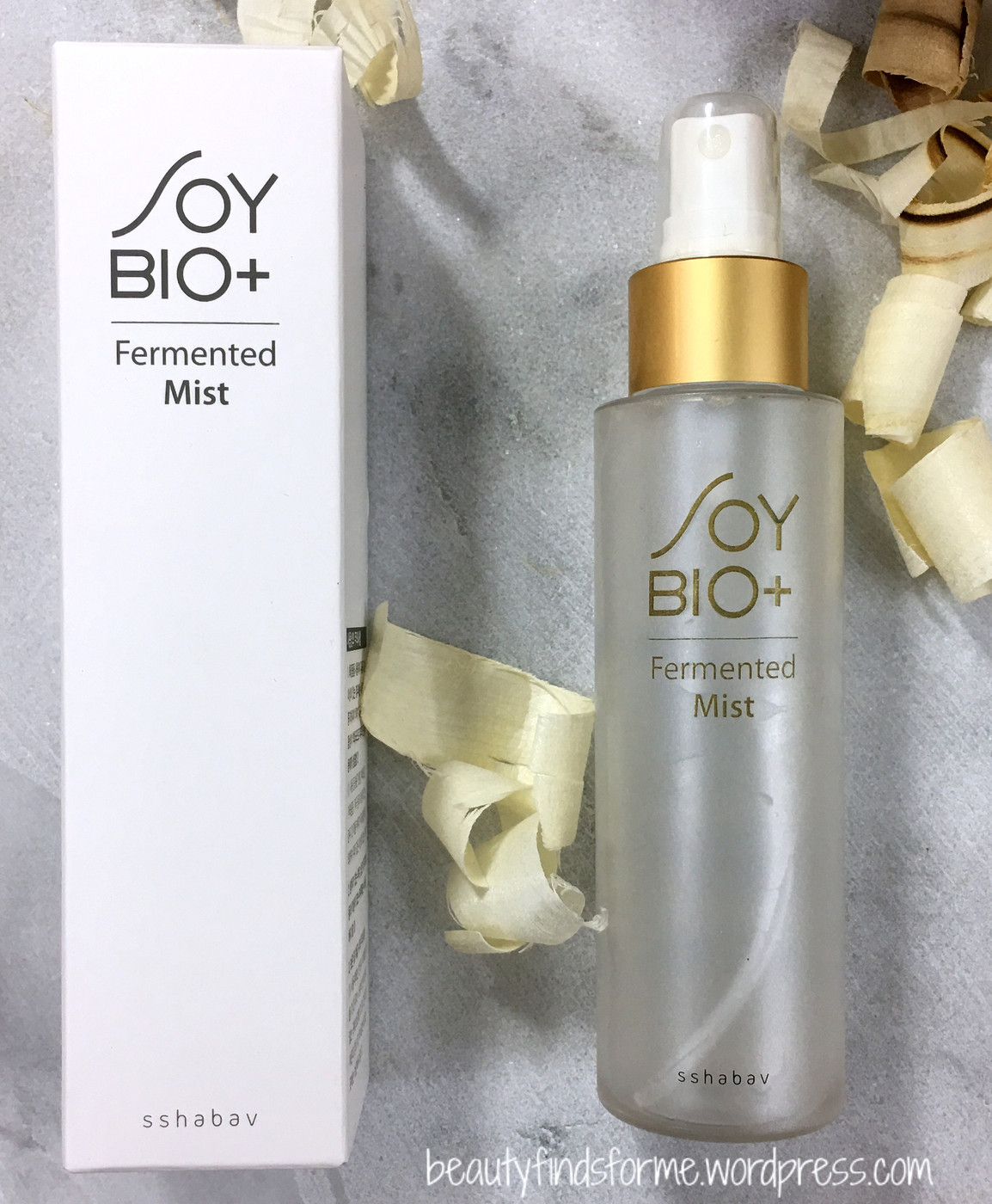 These also has fermented soybeans and fermented ingredients in skin care products are highly moisturizing and also have antibacterial properties, which is why my blemish-prone skin loves it so much.  Brightening ingredients are also included with niacinamide, helping to lighten and brighten your skin tone.  This also has soothing anti-aging ingredients in here ~ allantoin moisturizes, exfoliates and softens skin, making it look smooth and refined, while reducing and relieving irritaion. Adenosine is yeast derived and has anti-aging, anti-wrinkle and anti-inflammatory properties.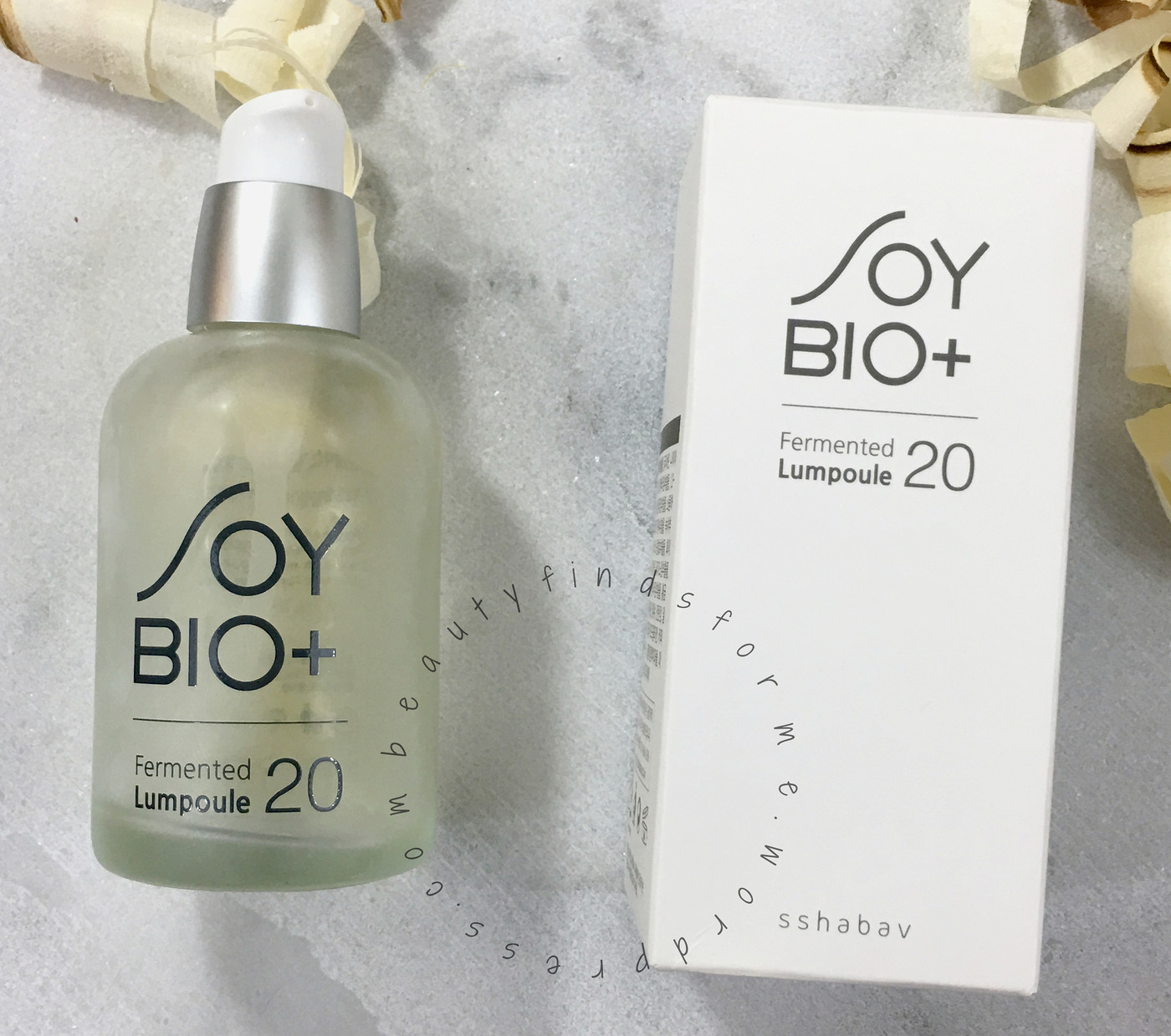 Both have extremely hydrating glycerin and sodium hyaluronate along with moisturizing hydrolyzed collagen.  Multipurpose healing, soothing, moisturizing and protecting snail secretion filtrate is included, along with a slew of botanicals ~ BHA willow bark to help smooth, refine and clear skin; cinammon contains antiseptic, antibiotic and astringent benefits, oregano purifies skin, full of antioxidants, vitamins and minerals and it can help treat blemishes; Hinoki cypress (chamaecyparis obtusa) has antiseptic, anti fungal and antiviral properties to heal blemishes and minor skin issues, purifying your skin; scutellaria baicalensis root has anti-inflammatory, antioxidant and brightening benefits and finally,  portulaca oleracea is rich in omega-3 fatty acids, flavonoids, vitamins A, C and E and will provide anti-aging benefits, protecting your skin. Copper tripeptide-1 aids in the production of glycosaminoglycans (GAGs ~ a hydrating substance ~ sodium hyaluronate is a GAGs), which help support and maintain the production of collagen and elastin, making your skin firm and retain moisture.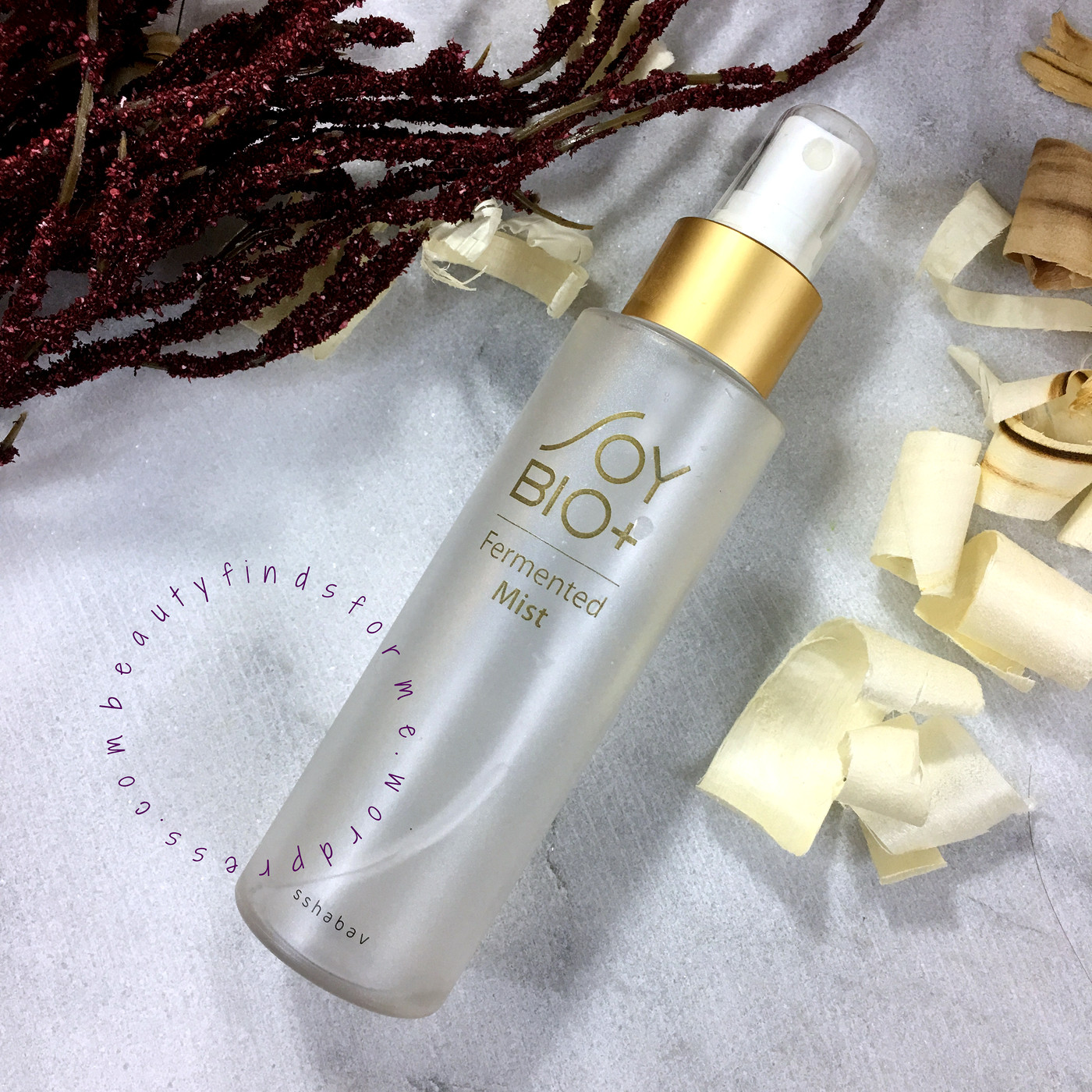 Let's start with Soy Bio+ Fermented Mist as it is the most watery item of the two.  This comes in a tall 100 mL clear plastic bottle with a pump applicator.   This mist is an anti-aging, brightening and anti-wrinkle mist that will hydrate and firm your skin, while improving your skin tone.  Along with the copper tripeptide-1,  this contains amino acids palmitoyl tripeptide-1 and human oligopeptide-1, which have restorative benefits to your skin, repairing your skin, fade hyper-pigementation and moisturize your skin.  cosDNA does not show any acne triggers or irritants in the ingredient list.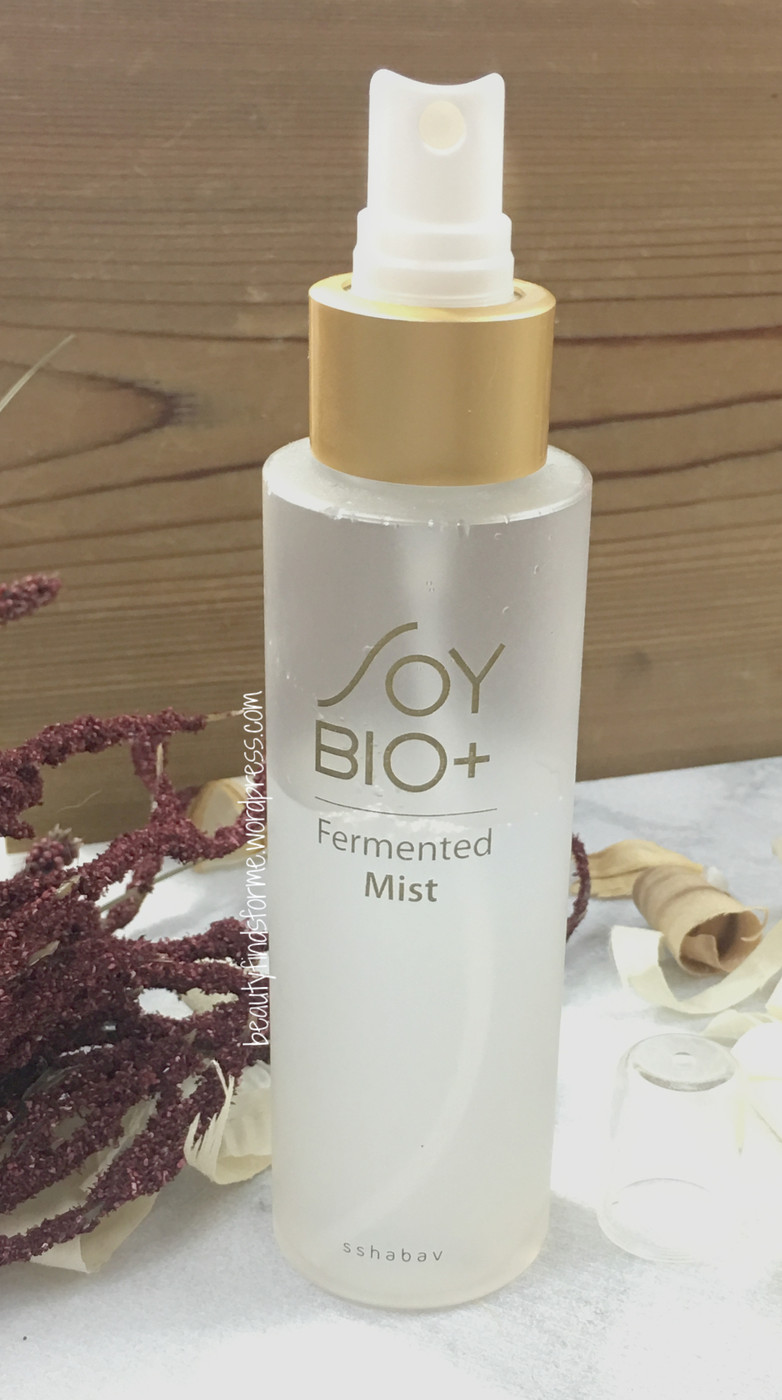 This is a very watery mist that smells like herbal-baked bread scent ~ it is very nice and soothing and it is lightly scented, all natural.  This fades quickly as the mist absorbs into my skin, with no sticky or oily residue.   This has a pH level of 6,  so it isn't an exfoliating mist, but a nice moisturizing product.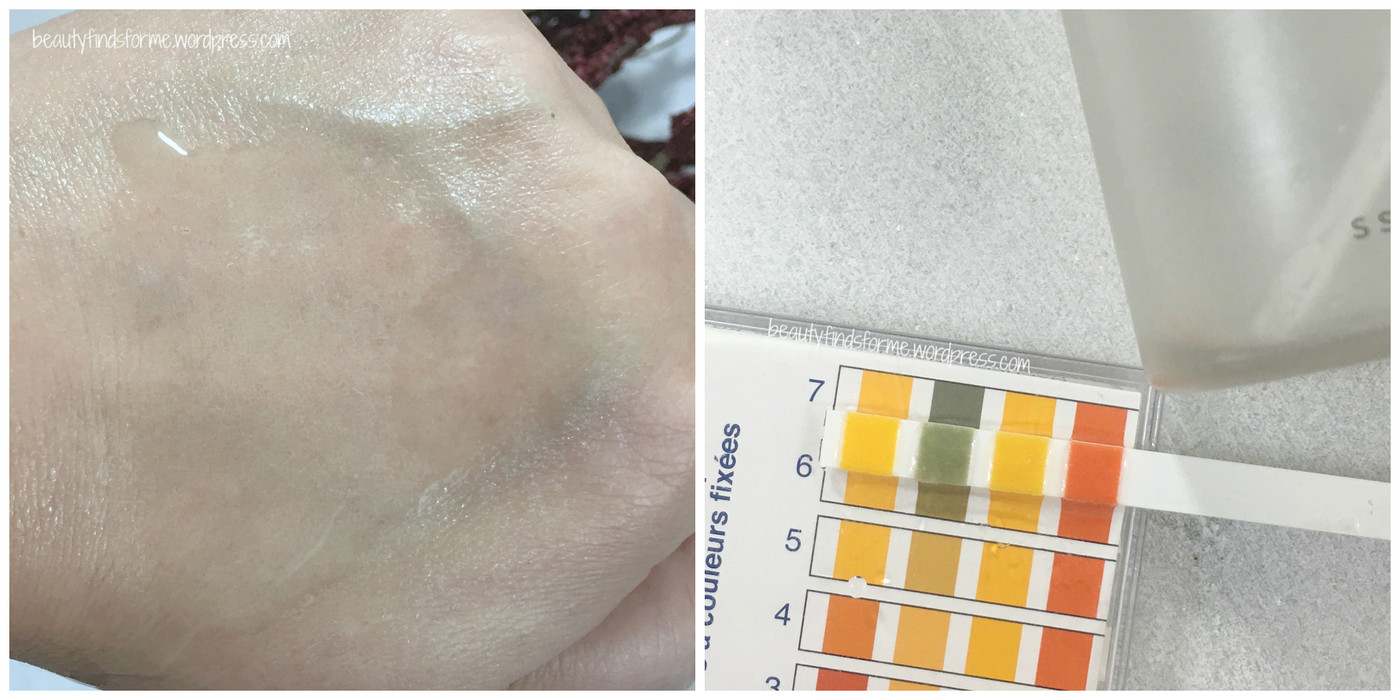 I found that this mist kept my skin nicely hydrated and also was beneficial in clearing up blemishes while softening my skin.  It is watery, but it provided some nice moisturizing benefits, due to the panthenol, betaine, collagen and castor oil.  This is a great fermented mist for all skin types as it is so calming and soothing.  Now, of course, make sure you aren't allergic to any of the ingredients, as what is soothing ingredient for me might break you out in hives!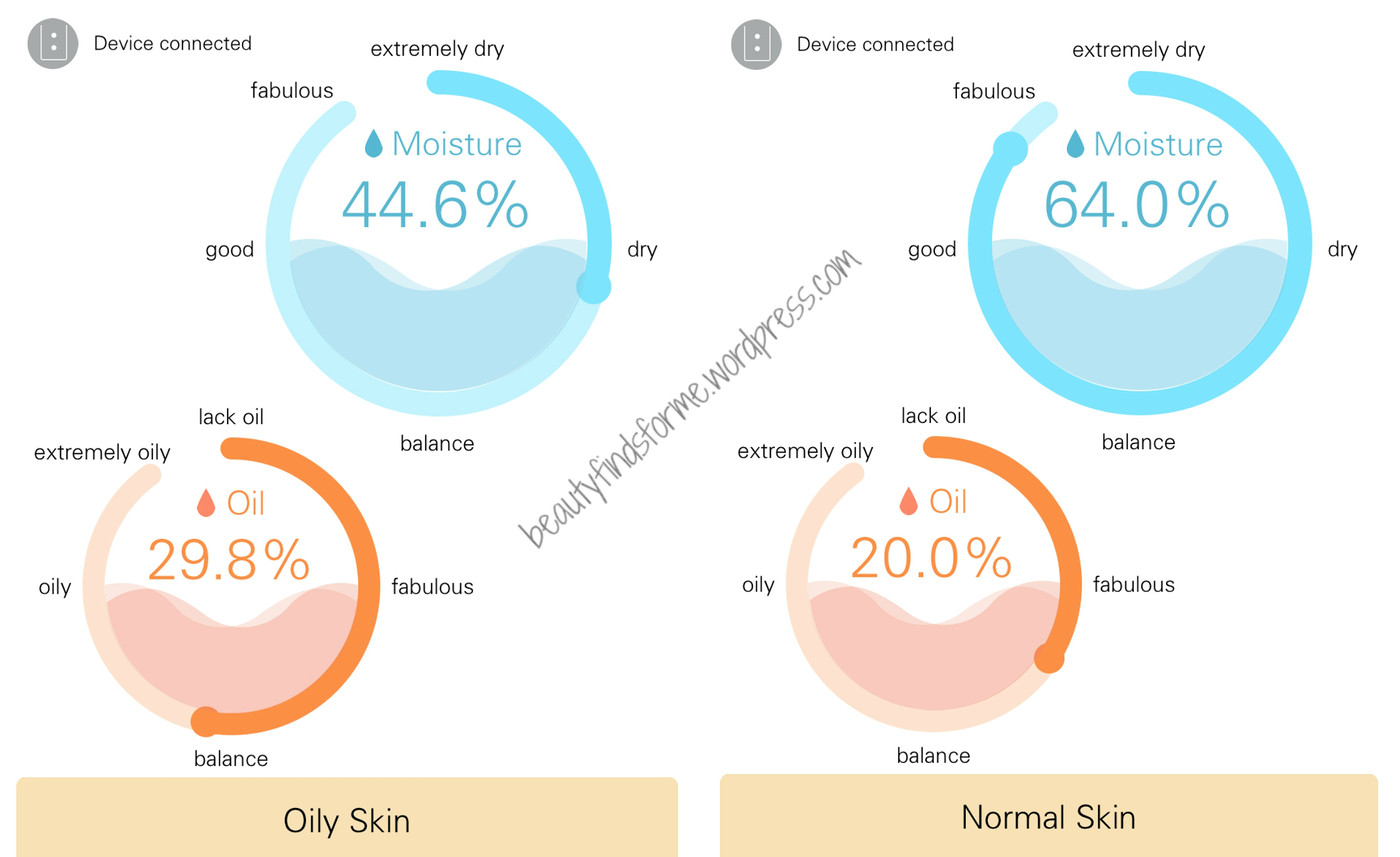 It increased my moisture level by 43% while adding an oil control component by decreasing my oil by 33%.  Make sure that you spray this 15 to 20 inches away and don't over do it, otherwise, it will leave a film on your skin ~ or at least on oily skin like mine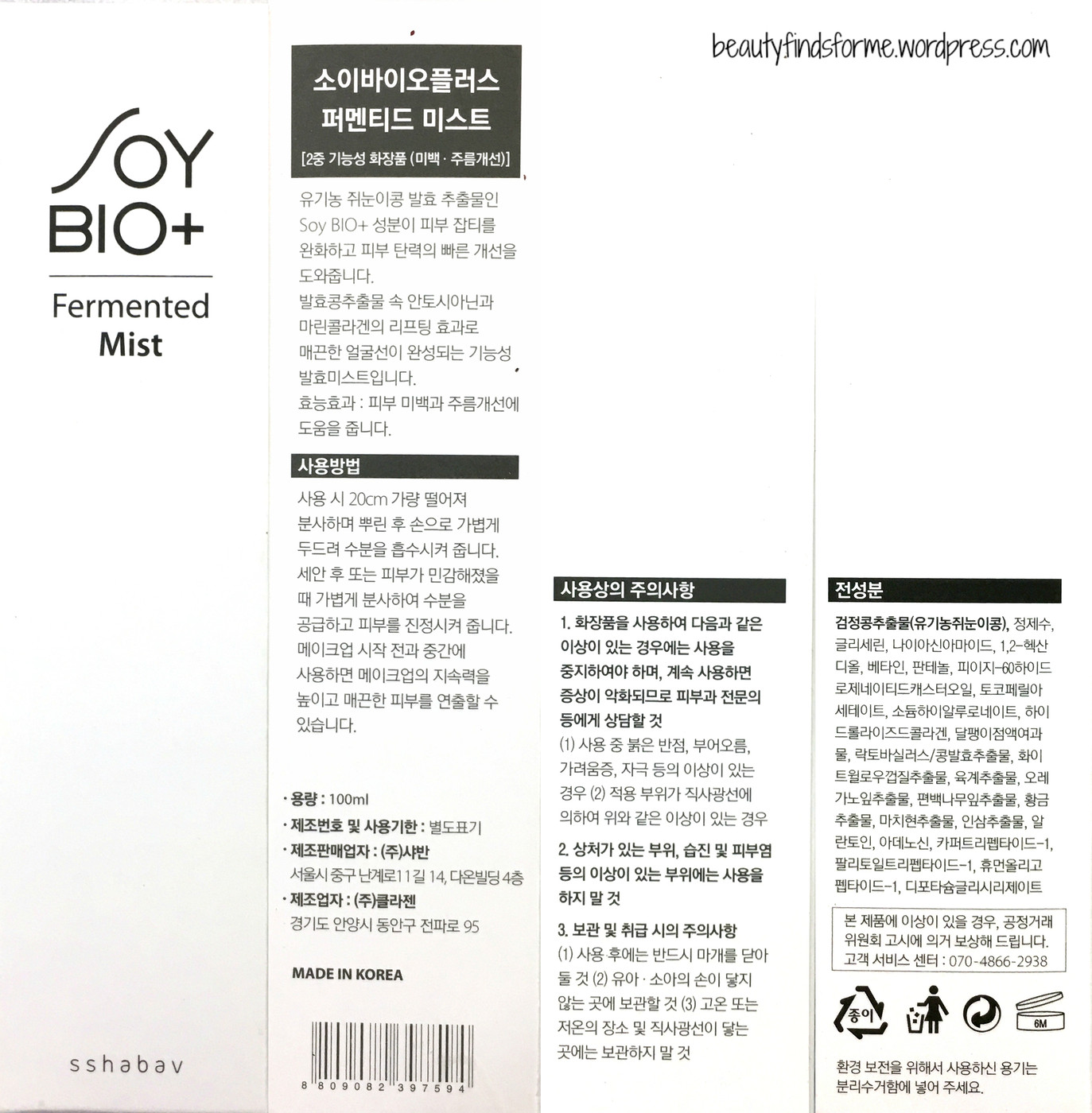 Ingredients: glycine max (soybean) seed extract, water, glycerin, niacinamide,  1,2-hexanediol, betaine, panthenol, PEG-60 hydrogenated castor oil,  tocopheryl acetate, sodium hyaluronate, hydrolyzed collagen, snail secretion filtrate, lactobacillus/soybean ferment extract, salix alba (willow) bark extract, cinnamomum cassia bark extract, origanum vulgare leaf extract, chamaecyparis obtusa leaf extract, scutellaria baicalensis root extract, portulaca oleracea extract, panax ginseng root extract, allantoin, adenosine, copper tripeptide-1, palmitoyl tripeptide-1,  human oligopeptide-1, dipotassium glycyrrhizate cosDNA analysis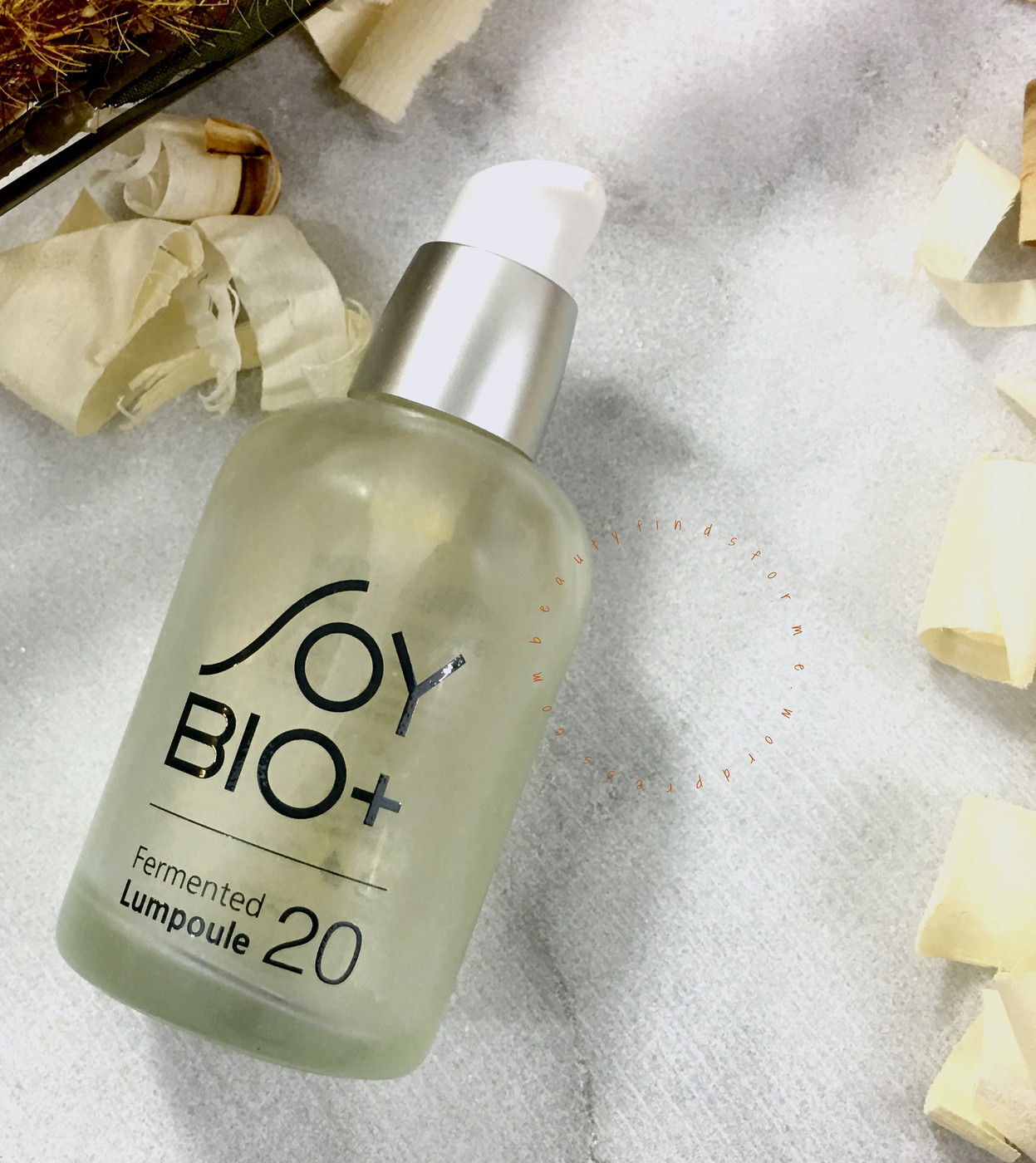 Soy Bio+ Fermented Lumpoule 20 is an essence and based on the ingredient list and its texture, I used this as a first essence.  It has a lot of the right ingredients for a first essence, imho, and I felt with its concentrated ingredients list, along with the fermented soy and watery texture, it was best to use this right after the Fermented Mist.   So what is a lumpoule?  According to Soy Bio+, it is a fermented "lump" ~ in this case soybeans and ampoule.  It is a skin brightener, highly moisturizing, using organic soybeans that has a dual function of brightening and anti-wrinkle improvement.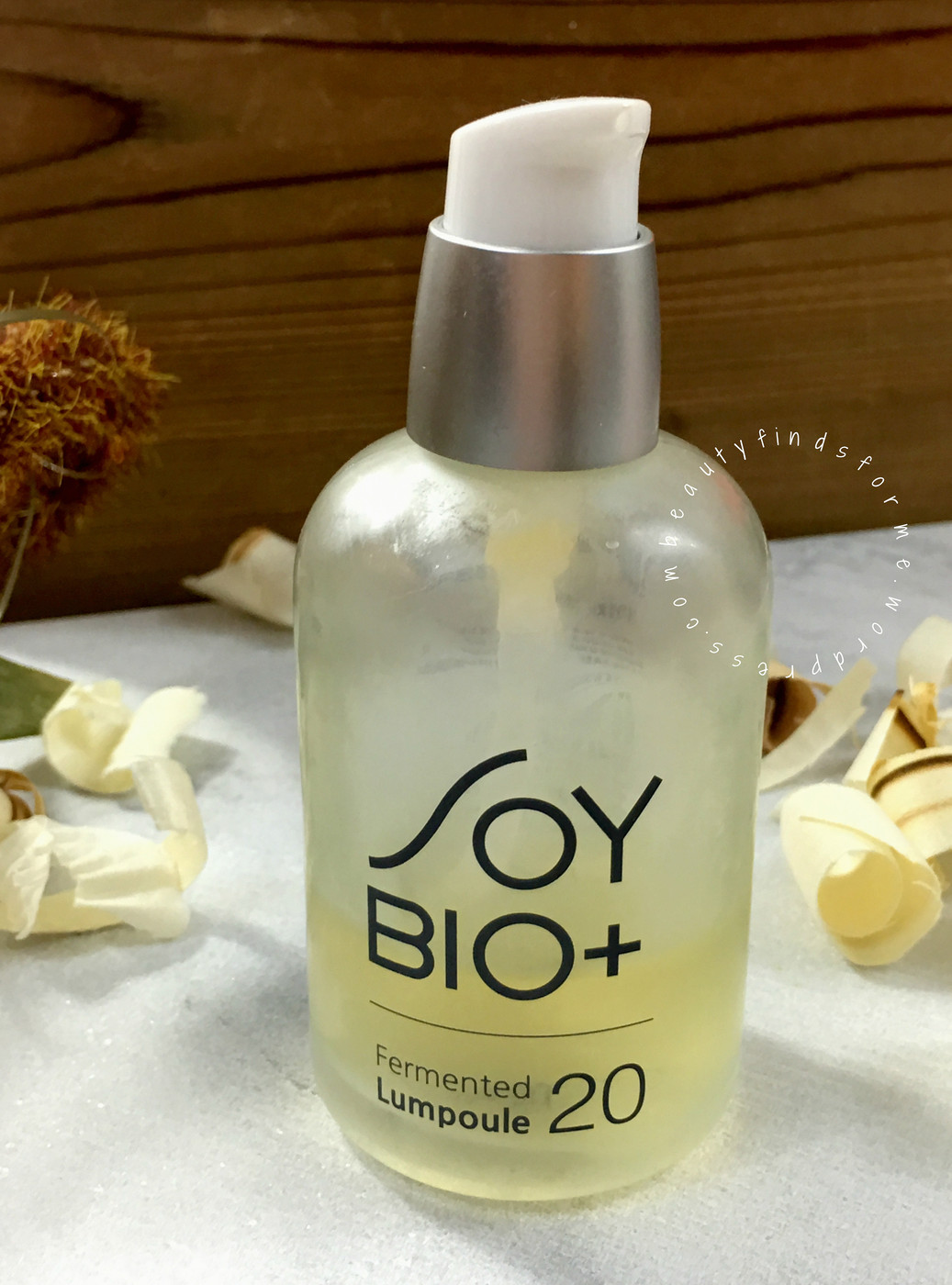 This is supposed to help with elasticity as the fermented soybean molecules will penetrate deeply into your skin.   Soy Bio+ Fermented Lumpoule 20 suggests this product to
Relieve the tired skin from UV rays during summer season.
For sensitive skin.
Give a fast responding improvement with mild formulation.
Daily nourishing moisturizer but lighter textured ampoule
Treat the skin with multi-ampoule that can be used just after washing face or preparing the skin.
Make smooth porcelain facial skin line while giving resilience and tension on saggy skin.
Leave the skin without sticky feeling but refreshing effect with good absorption.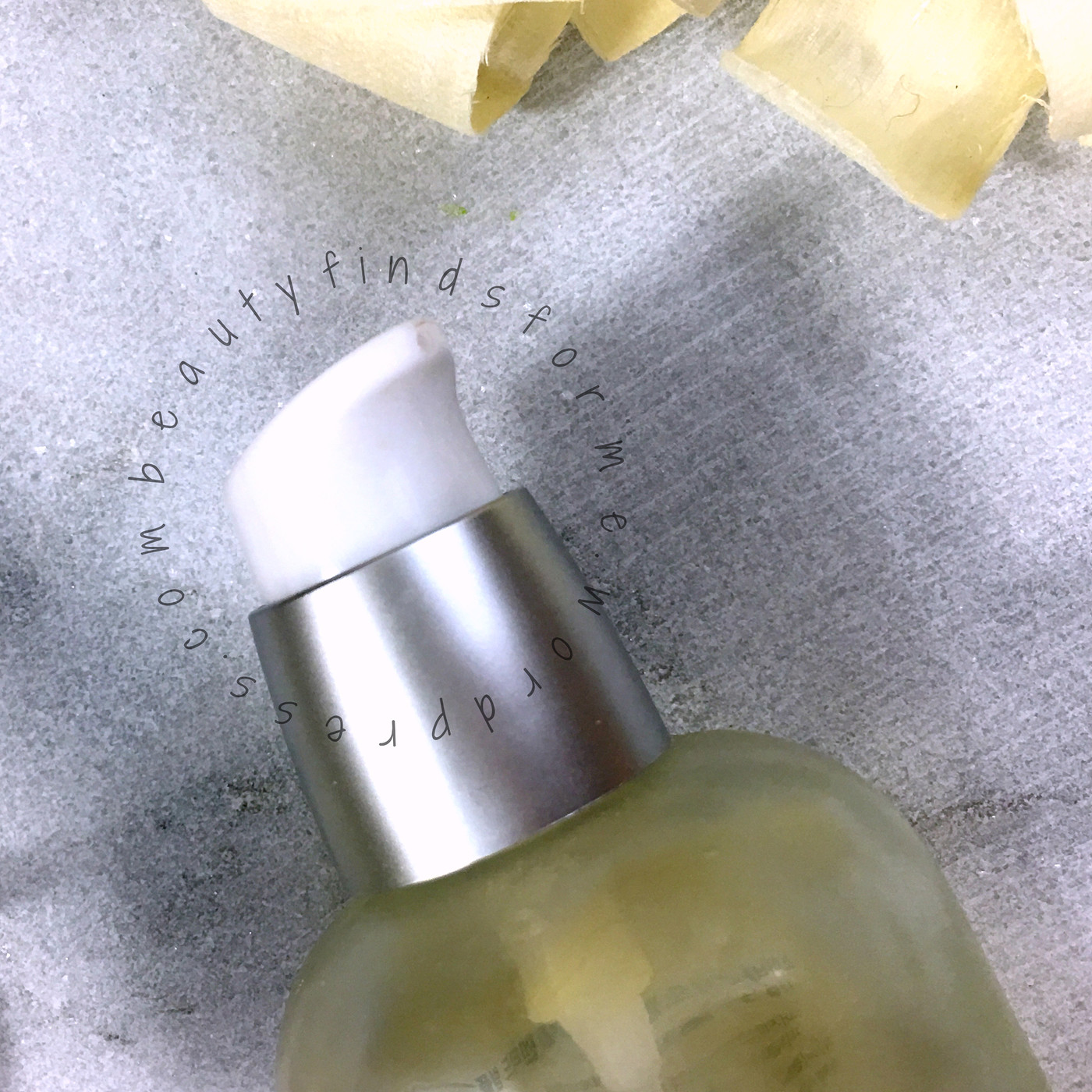 This is not the same as the little lumpoules that I was originally introduced to ~ those had a much thicker consistency, whereas this product is in an 80 mL clear frosted glass bottle, with a pump applicator and it is very watery.   This smells like the fermented mist ~ a blend of herbs and yeasty bread scents and I love it.  The essence is a golden shade in the bottle but pumps out clear-ish and absorbs into my skin really quickly. 

This has a pH level of 5, which was surprising to me as it is lower than the Fermented Mist!  So, this means this will help to pH balance your skin, making me think even more that this is a First Essence Treatment (a skin booster).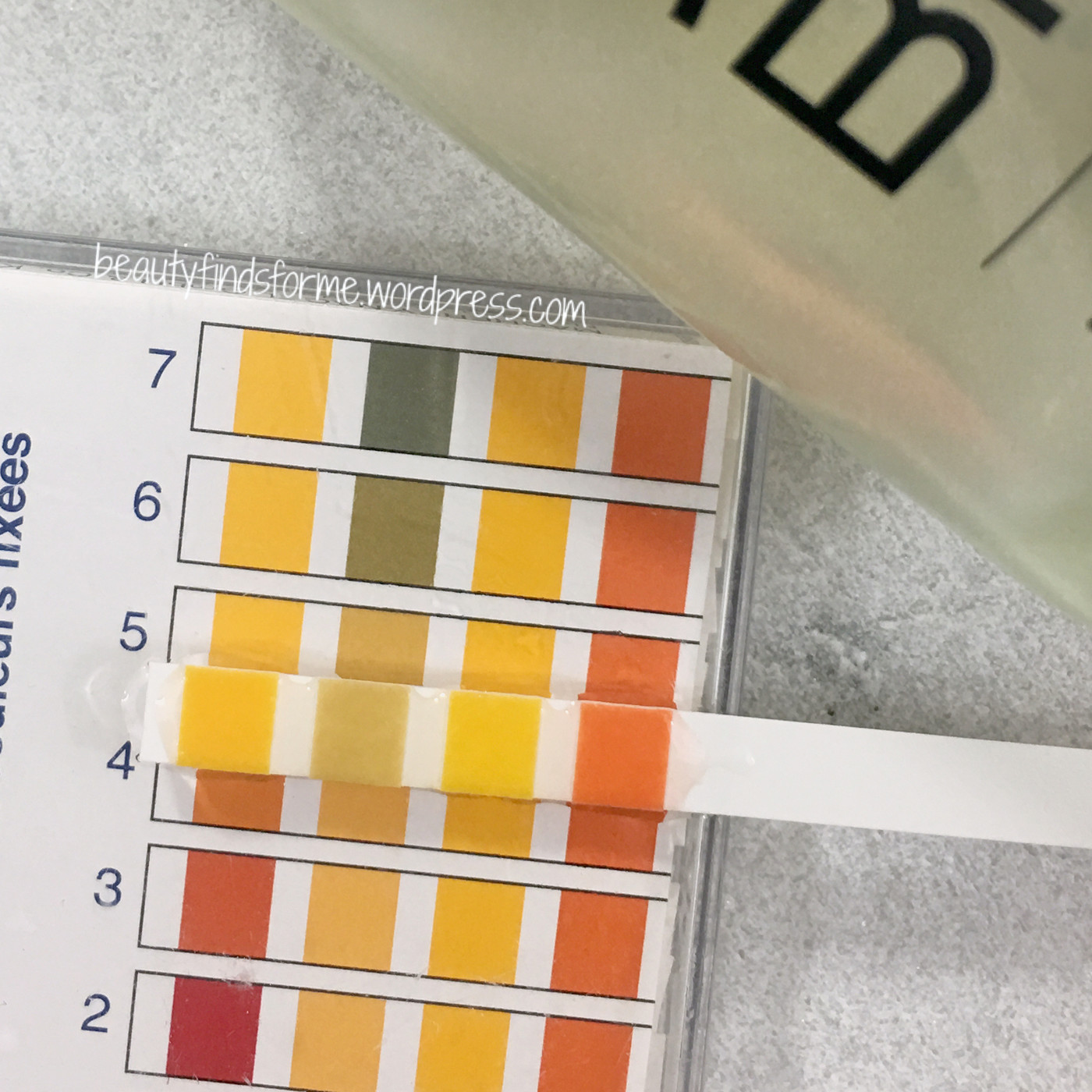 This helped increase my moisture levels by 40% and reduced my oil levels by 34% ~ I always look for these readings, as I am trying to bring my oily skin back to a normal balanced state, even if it is for a few hours.  For those interested in what I use to do these tests, I use a Susee Nano Spray device ~ I do not use it as a face mister, but just to take moisture/oil levels tests. I tried the Wayskin device, and honestly, it tells me my forehead is ZERO.  It never registers my darn forehead, so that is why I don't really use my Wayskin device, as I think it is basically useless.   If you want to go via a non-phone app and less expensive than the Susee, try this skin moisture analyzer by Archeer.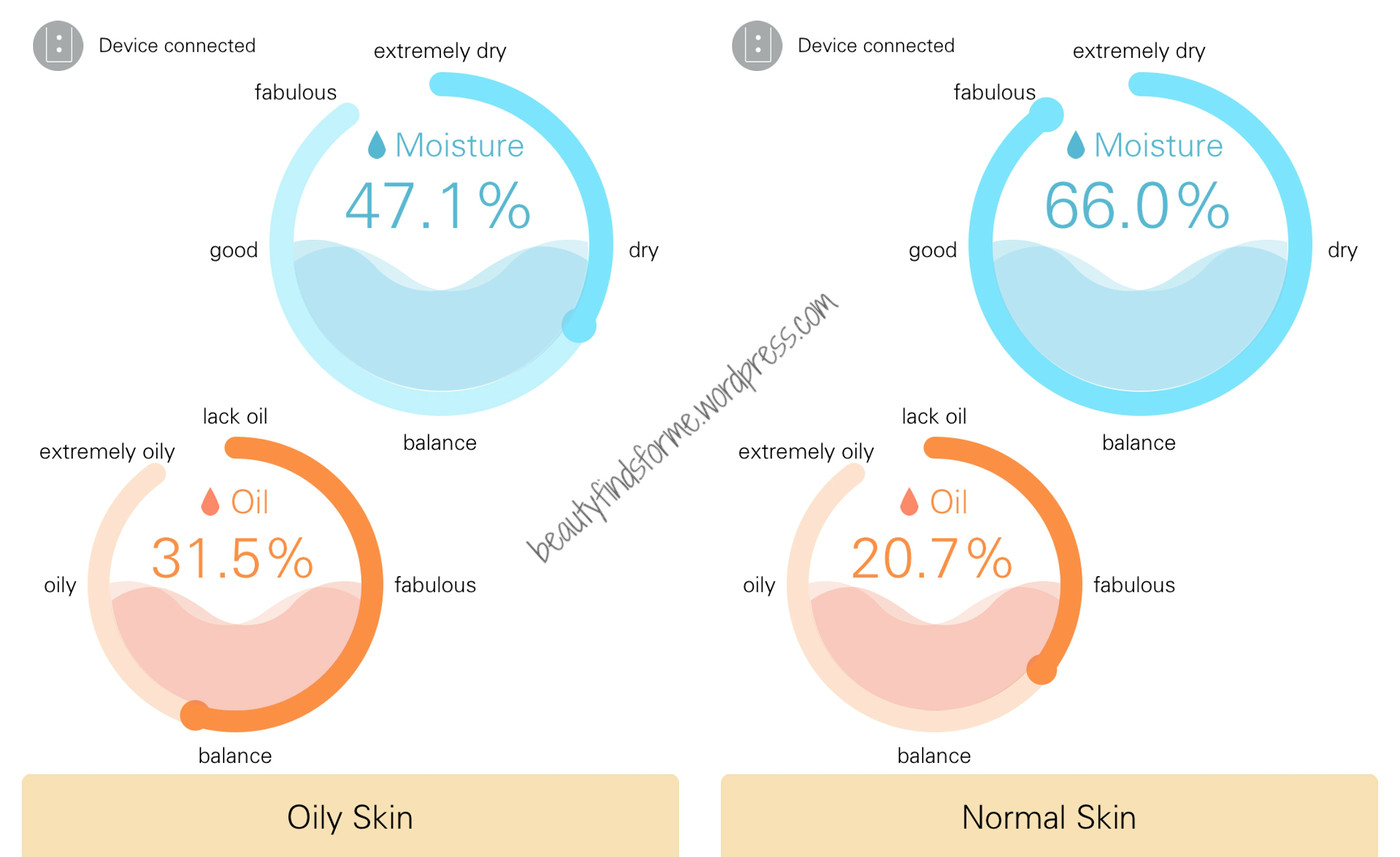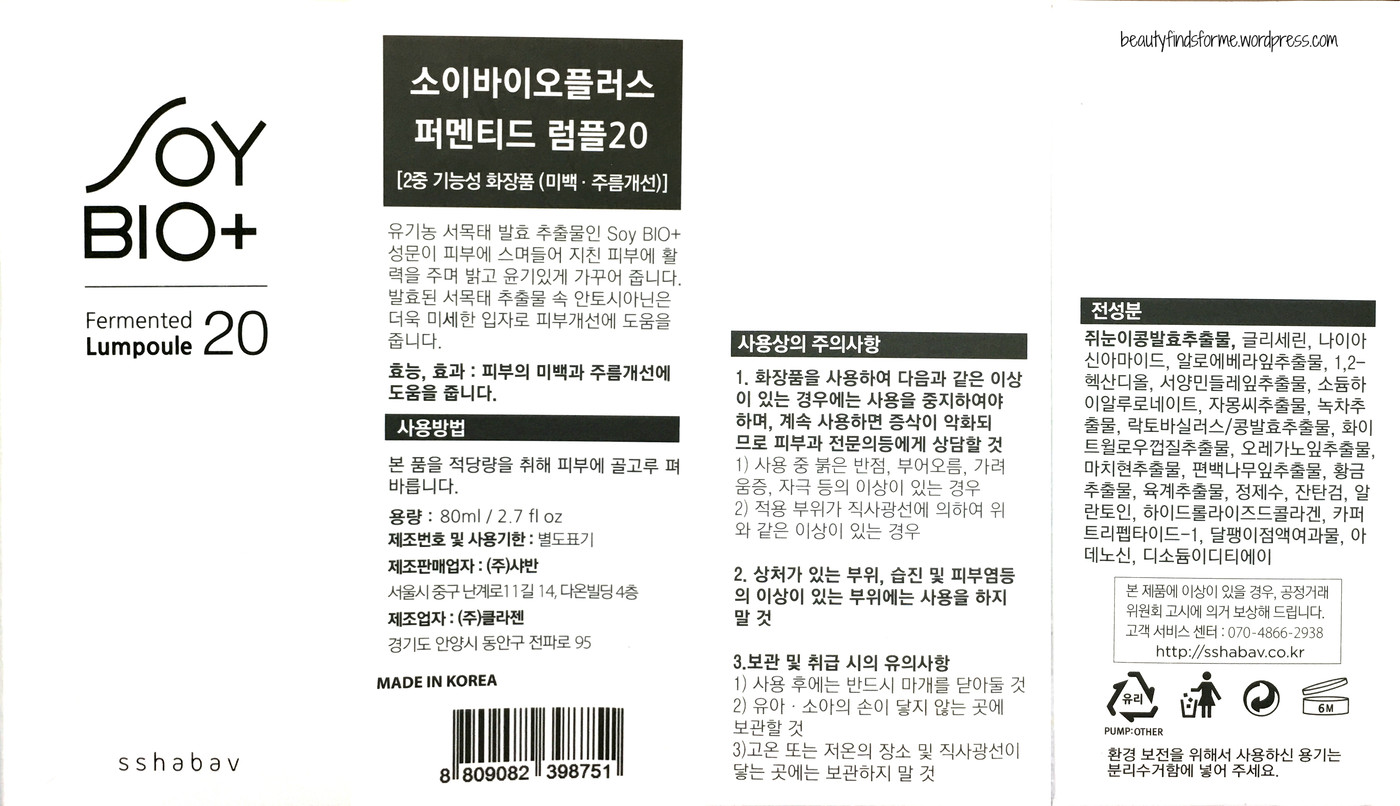 Ingredients: glycine max (soybean) seed extract,  glycerin, niacinamide, aloe barbadensis leaf extract, 1,2-hexanediol, taraxacum officinale (dandelion) leaf extract, sodium hyaluronate, grapefruit seed extract, camellia sinensis (green tea) leaf extract. lactobacillus/soybean fermentation extract, salix alba (willow) bark extract, origanum vulgare leaf extract, portulaca oleracea extract, chamaecyparis obtusa leaf extract, scutellaria baicalensis root extract,  cinnamomum cassia bark extract, purified water, xanthan gum, allantoin,  hydrolyzed collagen, copper tripeptide-1, snail secretion filtrate, adenosine, disodium EDTA cosDNA analysis

Final Thoughts
So, both of these products are really wonderful! I really enjoyed the more intense moisturizing of the Fermented Mist and used this as a nighttime mister to really give my skin that glow and hydration.  The Lumpoule, however, is my bae ~ I know I used this off and on, but that is because I was stretching it out as I didn't know when I could easily get my hands on it again.  When I saw that Soy Bio+ is now offered on eBay (and with MUCH better prices with free shipping), I said to hell with it, and have been using this little golden gem daily.  Both of these products help clear my skin, don't cause blemishes but I do not notice any brightening.  However, I am a tough nut to crack with brightening products, so I do not hold this against these two products.  The Lumpoule is on my purchase list and if you have normal to dry skin, you should try the mist ~ it is really affordable on eBay!   Have you tried any of Soy Bio+ products yet?  Which ones do you like or what to try?
Where to Purchase
So as I mentioned earlier, you can purchase most of the Soy Bio+ line on eBay, with free world wide shipping.  The only item that isn't there is their Fermented Cream, which you would still need to purchase on either 11ST or Naver.
Fermented Mist  100 mL
Fermented Lumpoule 20 Serum 80 mL

eBay $35.00 USD Free International Shipping
11st 54,000 ₩ International Shipping ~ EMS only 18,550 ₩
Naver 

(Korean only)  54,000 ₩ Delivery is 2,500 ₩. 
You can purchase Soy Bio + at 11st, but wow, the shipping rates are so expensive!  What I recommend is using a shipping service, such as Korean Buddy and order it via Naver.  You can then have different shipping options with Korean Buddy, so you can save a lot of money that way. EMS is so expensive and really isn't worth it unless you are shipping a lot of heavy items.  If this is your first time with placing an order with Korean Buddy, you can save 50% off handler fee using my blog url as a referral https://beautyfindsforme.wordpress.com  ~ just cut and paste my URL into the referral section in their order form.

[ disclaimer: products received complementary for review purposes.  contains referral & affiliate links ]
Save
Save
Save
Save
Save