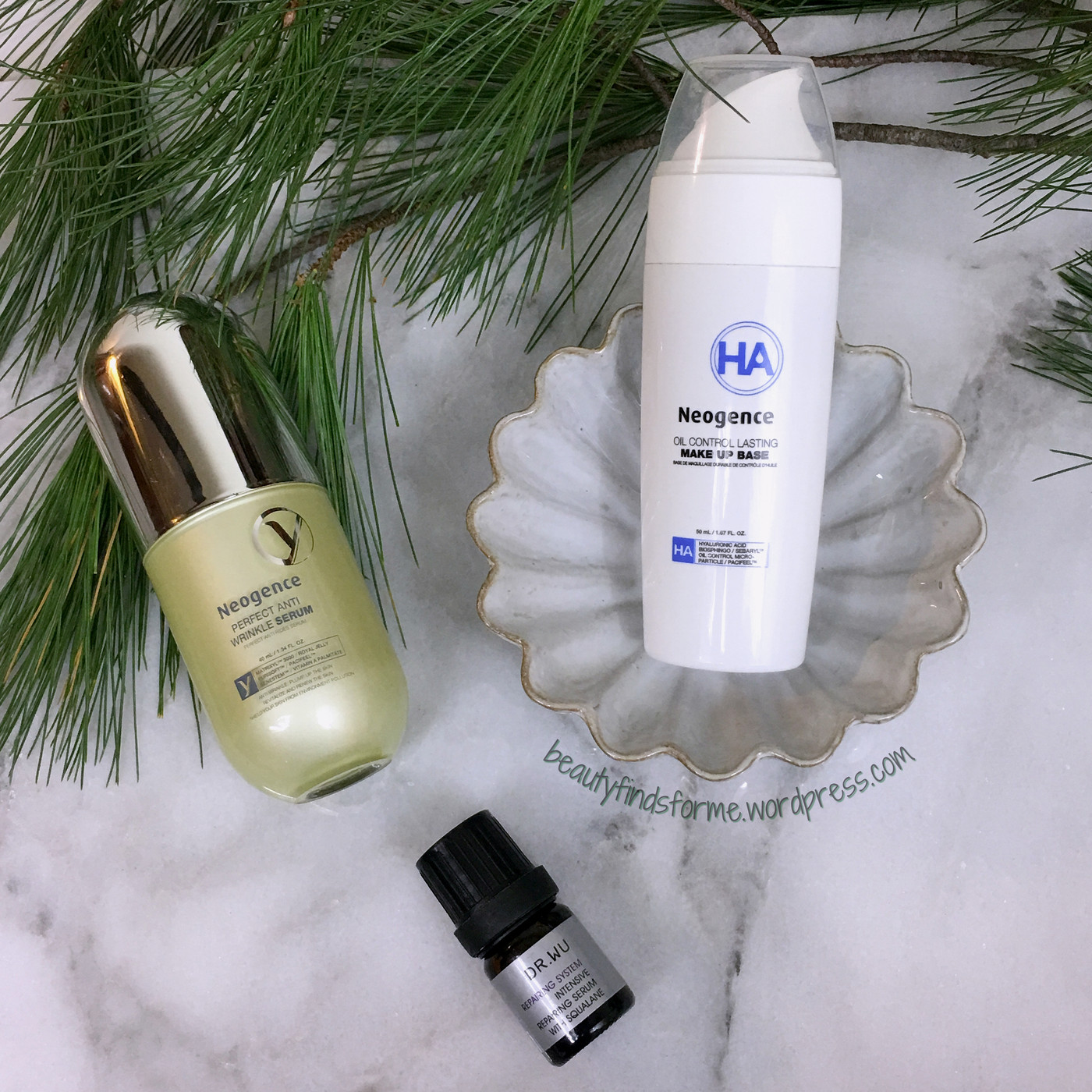 I really enjoy trying out Taiwanese skincare products, because for some reason, I have found that they make products that work for my skin type ~ oily, yet aging.  They not only mattify and control oil, but they deeply hydrate my skin.  Naruko, Lovemore, My Scheming, Neogence, SexyLook, L'Herboflore, Annie's Way and so many more brands are fantastic.  I was thrilled when a USA shop opened up earlier this year, devoted only to Taiwanese skincare brands ~ Miiru Shop ~ Miiru is Taiwanese for "beautiful girl" and they want to bring the best of  Taiwan skincare to their customers.  This shop is owned and operated by the talented Eden, who not only picks out each item that she sells, but writes a blog, not just reviewing skincare products, but also bringing some Taiwanese culture with food, ingredients spotlight and more.   She sent me a lovely PR package late last August that featured items that were suitable for my skin type.

Skin Type/Concerns: oily, blemish prone, pores, aging, fine lines/wrinkles, hyper-pigmentation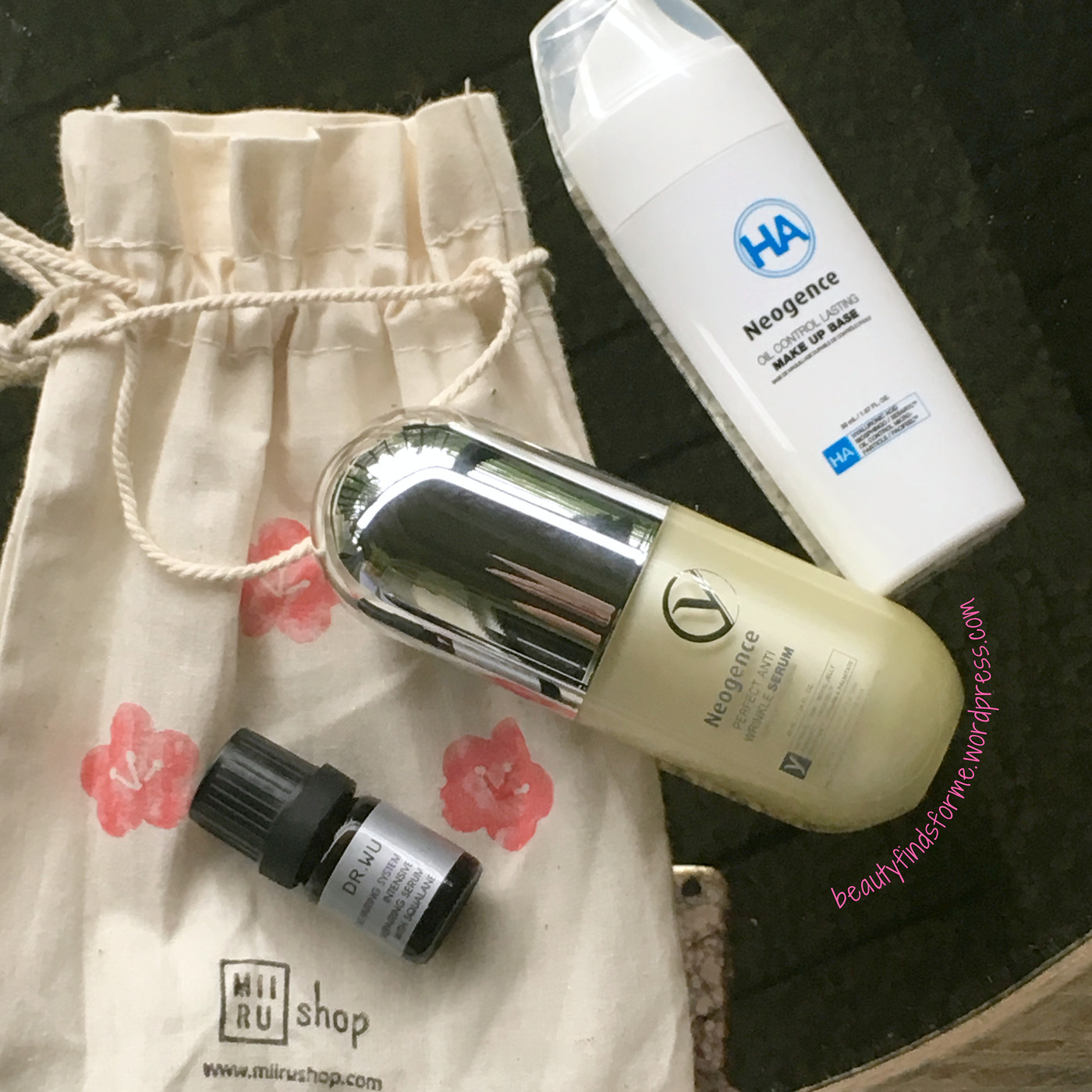 About Neogence: Neogence was established in 2005, working with dermatologists to create lab-tested, high quality skin care products that go through clinical studies.  Their name comes from "neo" (new) and "gene" (referring to DNA) and their products are safe, effective and fast acting.  These products are free from fillers, harmful additives, such as parabens, heavy metals, dyes, MI/MIC and they do not conduct animal testing.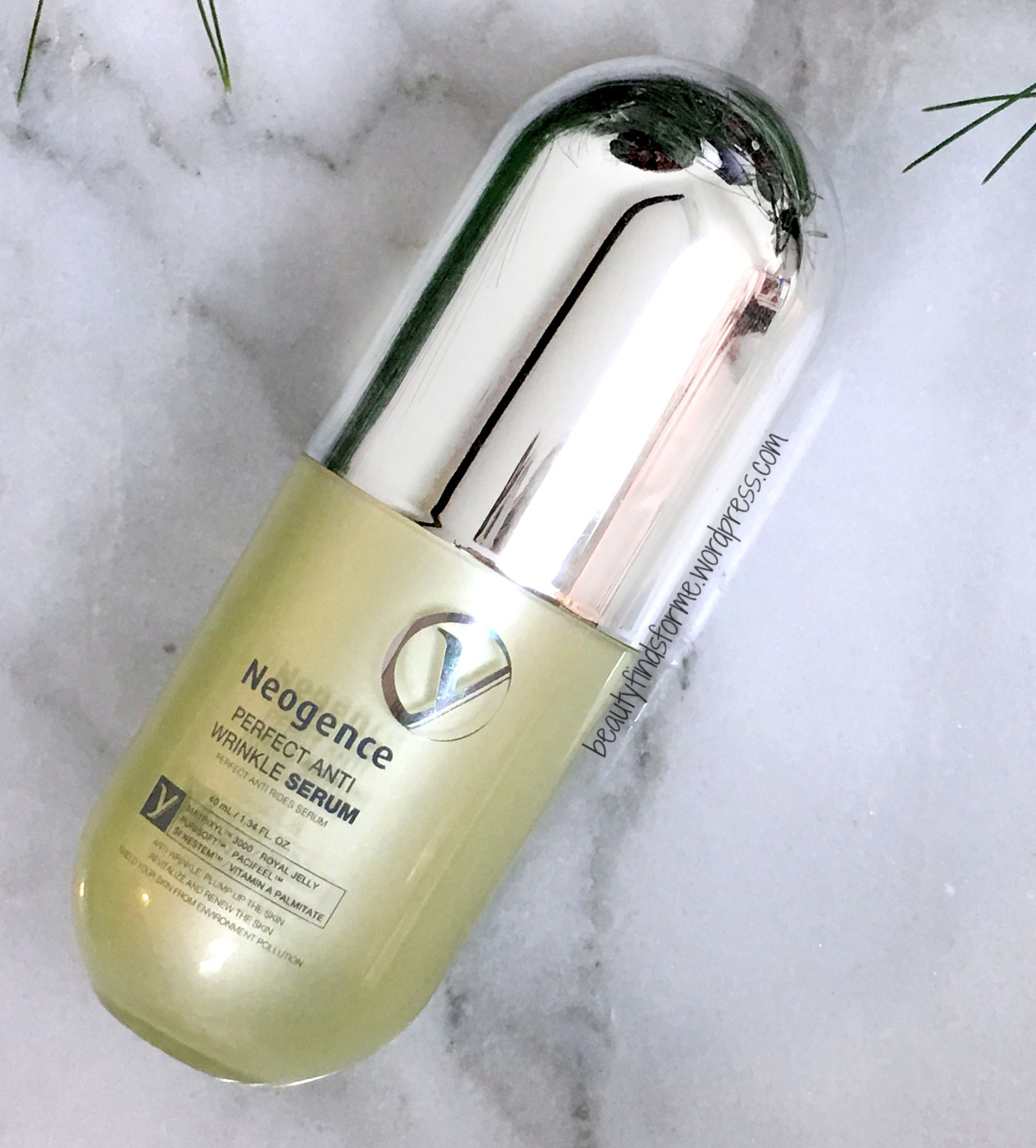 Neogence Perfect Anti Wrinkle Serum  I love Neogence ~ their Hyaluronic Acid line is one of my favorites and I totally went gaga over their MPA Facial Radiance Kit  (review)  I loved that kit so much, with its nourishing, yet lightweight royal jelly night gel, that Eden thought that I might like this product ~ as the Perfect Anti Wrinkle Serum contains 2.5% royal jelly.  This is described as such
This rich anti-aging serum is extremely nourishing and perfect for aging, damaged skin. The powerful formulation contains Maxtrixyl, a peptide blend formulated for collagen synthesis, and Squalane, for smoothing out wrinkles. Natural ingredients Royal Jelly and Moringa work to repair skin cells and reduce redness, while Vitamin A is added for extra repairing. Skin is left bouncy, smooth, and soft.
This product has a few patented ingredients in it, so let's get those out of the way!  Matrixyl™ 3000 is palmitoyl-pentapeptide 3, a peptide that is considered a long-term aging ingredient, as it will help stimulate collagen synthesis and repair your skin.  Purisoft® is a peptide made from moringa seeds, which are known for their purifying and anti-inflammatory, soothing benefits. This will help protect your skin from heavy metals and pollution, such as smog and smoke.  Pacifeel™ contains 3 ingredients: butylene glycol, propanediol and mirabilis jalapa (clavillia) ~ which will help calm and protect the skin, while providing anti-fungal and anti-bacterial benefits. It reduces redness while improving your skin's barrier and hydration.  Senestem™ is an interesting formula ~ it is made with plantago lanceolata (plantain family), glycerin and xanthan gum.  This ingredient will help reduce dark spots as well as increase tone, elasticity and skin density.  Based on their product information, it is able to do this "Senestem™ restarts the protein synthesis in order to prevent cellular senescence and extra- cellular matrix breakdown thanks to an innovative mechanism of action based on microRNAs inhibition. Senestem™ soothes and strengthens the melanocyte environment to limit melanin overproduction. It is ideal for use in all anti-aging products." [ source ]  To science-y for me!!

This also contains 2.5% royal jelly, a honey bee product which contains B-complex vitamins, nucleic acid, decanoic acid, flavonoids, essential fatty acids, amino acids, enzymes, minerals and natural antibiotic and antibacterial compounds. It is an anti-aging ingredient as well, as it can increase collagen production in your skin. Retinyl palmitate (vitamin A palmitate) an ester/derivative of retinol, which will convert to retinol and then to retinoic acid once it is applied and absorbed topically by the skin.  Retinyl palmitate is less irritating than retinol, but its benefits are similar, but on a more gentle level, so effects will take longer. Retinol is an active and it helps promotes cellular turnover and I have used Retin-A, a prescription strength version, years ago and it really helped with my blemishes.  Its other side effect that makes this ingredient so wonderful, is it will help lighten PIH, age/sun-damage hyper-pigmentation and reduce fine lines and wrinkles, while making your skin smooth.  Retinol can cause photosensitivity, so only use at night-time and wear sunscreen during the daytime.    This also contains vitamin E (tocopheryl acetate), a powerful antioxidant that helps prevent free radical formation, protects the upper skin layer from initial harmful UV radiation and prevents the deterioration of fats in your cell membranes.
Some good oils in here too ~ Soybean oil (glycine soja), which are full of antioxidants and they moisturize, help reduce the appearance of fine lines and wrinkles, helps firm skin and can reverse UV sun damage over time. It has anti-inflammatory properties so  it helps reduce blemish swelling and redness.  The power of soybeans contain amino acid glycine, which helps repair damaged tissue and to speed up healing, which means it is great for blemish prone skin as well. Polypeptides are found in fermented soybeans and are very moisturizing and help "plump up" your fine lines and wrinkles.  Genistein is so important as it is an anti-aging ingredient and soybeans can also boost elasticity in your skin as it can stimulate and aid in the production of collagen. I love me some soybean!!  Not to be outdone, squalane (olive derived) has the ability to penetrate the skin quickly and completely, which makes it valuable in skincare products, as it is a powerful antioxidant, UV damage preventative, prevents hyper-pigmentation due to age, promotes cell growth.  I love squalane oils as they absorb quickly without leaving any greasy or oily residue on my already oily skin.

Ingredients:  Water, Glycerin, Dimethicone, Steareth-2, Steareth-21, Butylene Glycol, Propylene Glycol, Xanthan Gum, Sodium Polyacrylate, Polymethylsilsesquioxane, Glycine Soja Oil, Squalane, Tocopheryl Acetate, Moringa Pterygosperma Seed Extract, PEG-40 Hydrogenated Castor Oil, Retinyl Palmitate, Citrus Aurantium Dulcis Seed Oil, Citrus Grandis Peel Oil, Pelargonium Graveolens Flower Oil , Propanediol, Chlorphenesin, Phenoxyethanol, Arachis Hypogaea Oil, Hydrolyzed Royal Jelly Protein, Daucus Carota Sativa Root Extract, BHT, Disodium EDTA, o-Cymen-5-OL , Plantago Lanceolata Leaf Extract, Mirabilis Jalapa Extract, Tocopherol, Palmitoyl Tetrapeptide-7, Beta-carotene, Palmitoyl Tripeptide-1, Carbomer, Polysorbate 20, Palmitoyl Oligopeptide cosDNA analysis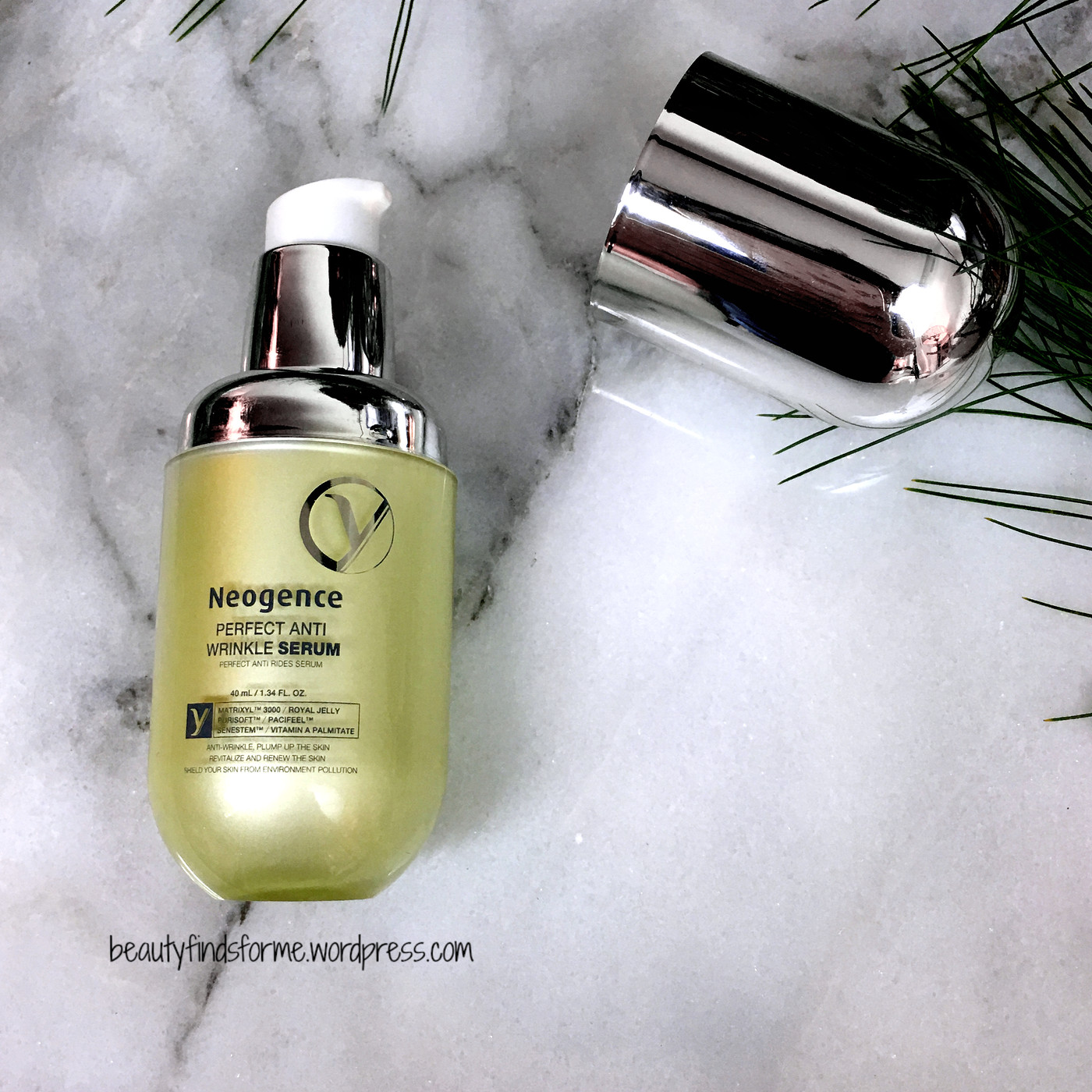 This serum comes in a cool bottle that reminds me of a vitamin capsule.   It has a bright shiny silver cap and a double plastic pale golden-yellow bottom.  By double plastic, I mean that it looks like two layers ~ one with the golden-yellow and it is covered again with a clear plastic layer.  I can really see it because the printing on the bottle casts a shadow on the inner bottle.  This has a nice pump applicator but one of the downsides is that I cannot tell how much product I have left ~ this is a 40 mL bottle and I have been using it since September and I fear I am almost done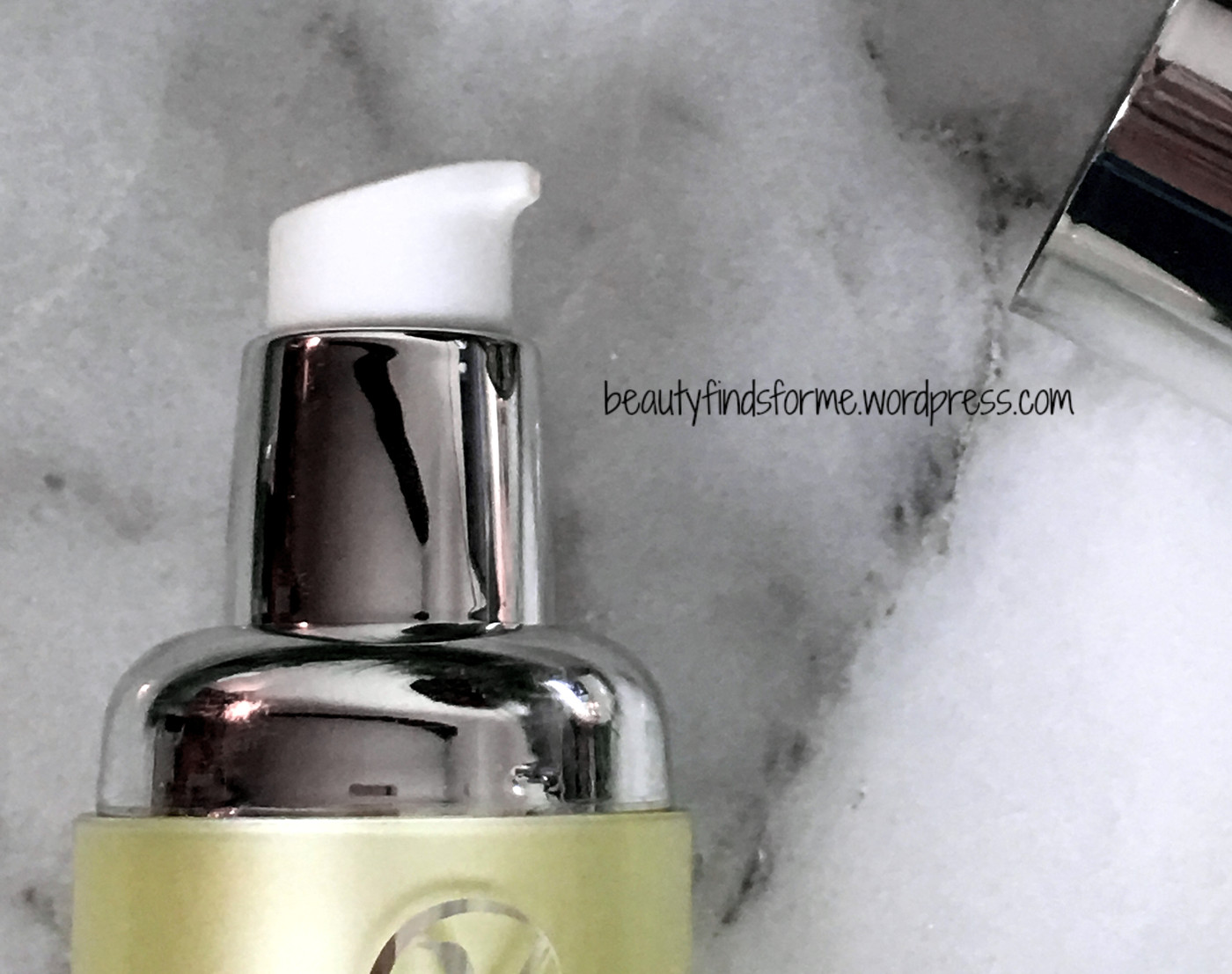 The serum is a not a watery one, but a lightweight lotion type that comes out of the bottle is a dark cream-yellow color and has a light herbal scent to it that is quite nice!  It spreads easily and absorbs very quickly, leaving no residue and my skin feels so smooth and silky. To cover my whole face, I need about two pumps. 

It honestly isn't the most hydrating product out there, but it does the job ~ all of my tests are conducted on skin that has no previous skin care steps, so this would just enhance and add onto my routine.  It both increased my moisture level and decreased my oil levels by 8%, which was just enough to balance my skin. My Wayskin device actually thought that it made my skin turn from very dry to moist, increasing it by 58 points.  I am still playing around with my Wayskin device and I am amused by its results sometimes ~ such as my forehead always registers as 0 (dry)… lol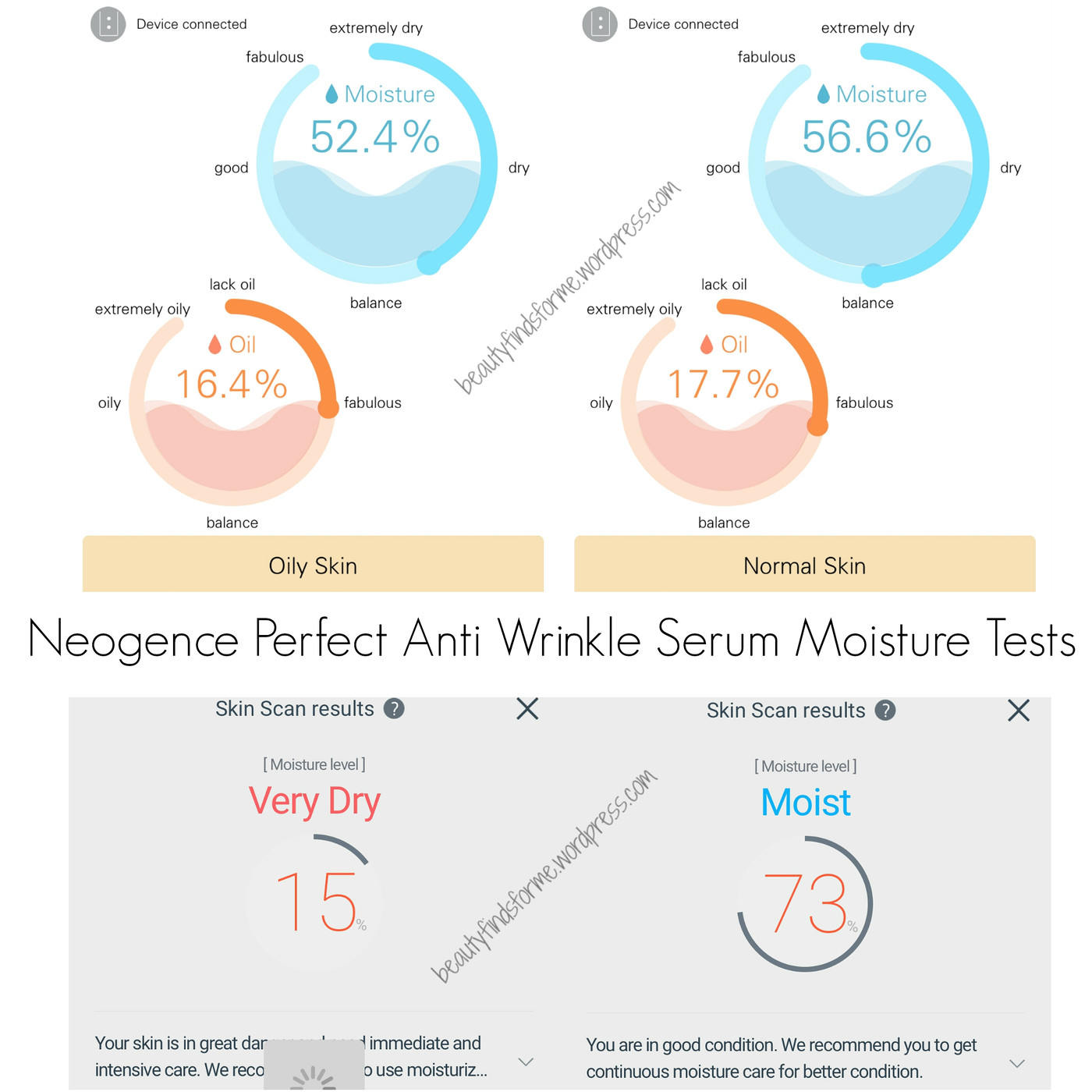 Neogence Perfect Anti Wrinkle Serum leaves my skin satin smooth and I feel that it actually helps plump up my skin without making it look puffy.  I can't explain it well in words, but the texture of this serum feels so lux and it just glides over my skin, which my skin just drinks it up. I haven't noticed a reduction on my sun damaged hyper-pigmentation, but this formula works really well on those of us who not only have aging concerns, but blemishes too ~ by reducing inflammation and redness and reducing post inflammatory hyper-pigmentation (those red/purple scars from blemishes).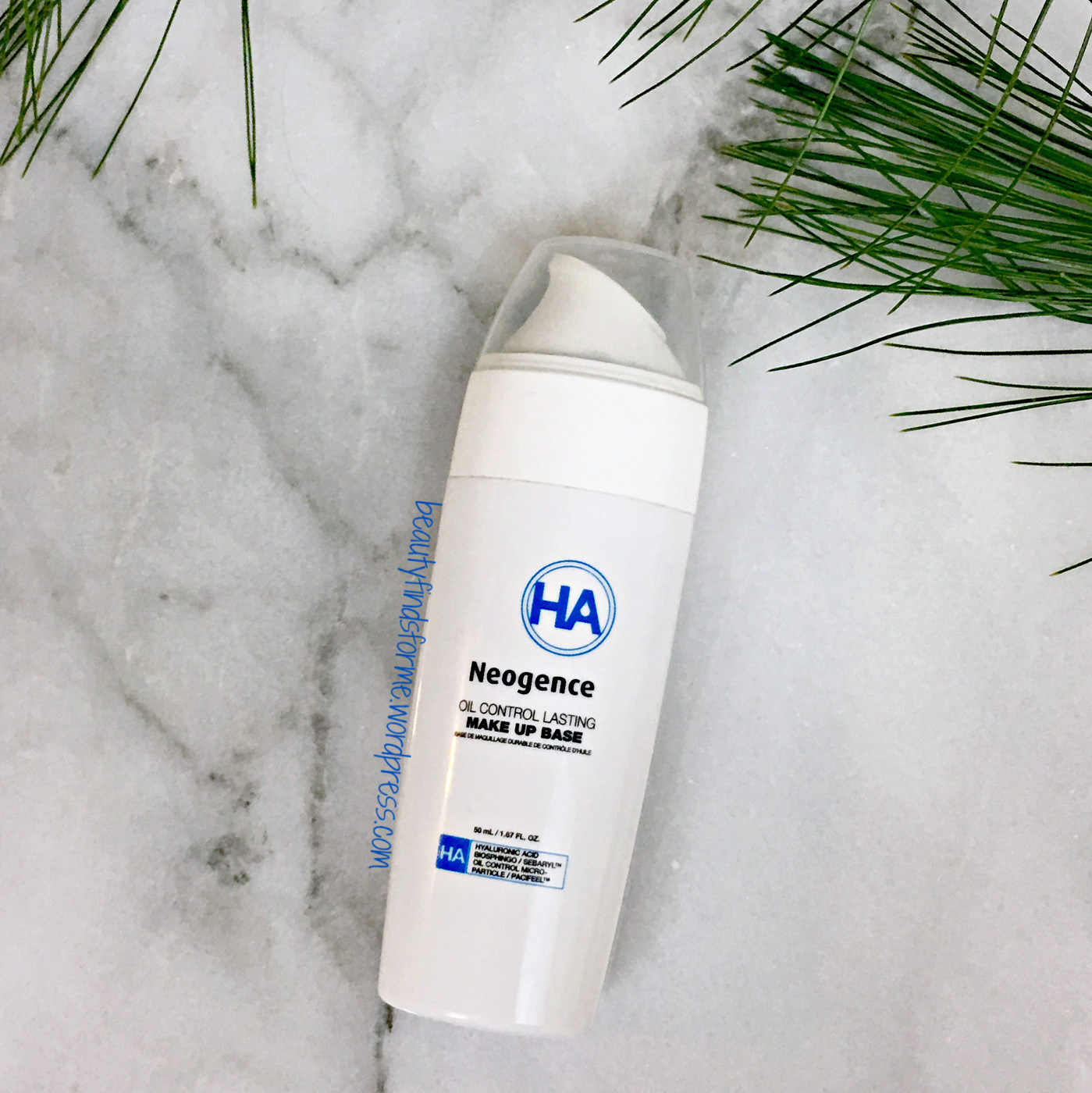 Neogence Oil Control Lasting Makeup Base  As I mentioned earlier, I love Neogence HA series ~ their toner turned me onto Neogence originally.   When I first saw this product's name, makeup base, I groaned a bit, as I am not into bases (such as color correcting products) that much.  I mean, I use them, but not on a daily basis.  Don't let the name fool you ~ this is a skincare lotion which mattifies your skin.  It should be treated as a lotion as well, but if you do not have a full oily face, you should only apply this on your oily bits, because of its mattifying properties.
This mattifying makeup base keeps oil at bay all day, even in the most humid of conditions! Lab-formulated ingredient Sebaryl detoxifies and balances sebum production, while Biosphingo strengthens the skin barrier to slowly help rebalance your complexion. Niacinamide is added for an extra skin smoothing boost, for flawless makeup application.
Again,  a slew of patented formulas, including the above mentioned Pacifeel™, which reduces redness and inflammation. Sebaryl™  is a robust formula, which contains water, niacinamide, yeast extract, horse chestnut seed, ammonium glycyrrhizate, panthenol, propylene glycol, zinc gluconate, caffeine and biotin.  This will help to prevent acne as well as regulate oil secretions, according to the brand, as it inhibits the oil producing enzyme, which it turns reduces the sebum, resulting in a less shiny face.  [ source ] Biosphingo™ is a natural lipid ingredient, made from more than 40% of glycosphingolipids and phospholipids, extracted from a bacterial cell membrane (sphingomonas paucimobilis).  It will help improve damaged skin while providing moisturization. [ source ]
And of course this has sodium hyaluronate, which bonds water to keep skin hydrated. It is a natural substance found in the human body and it made up of amino and uronic acids, and helps retain 100 to 1,000 times its own water weight in our skin cells. Glycerin will moisturize and hydrate the skin, leaving your face feeling smooth and soft. And what would an oil control product be without a "Oil Control Micro Powder"?  I am assuming this is made up of a couple of ingredients ~ silica and magnesium sulfate, both known for their oil absorbing and mattifying properties.
Ingredients:  Water, Silica, Cyclopentasiloxane, Dimethicone, Butylene Glycol, Glycerin, PEG-10 Dimethicone, Magnesium Sulfate, Phenoxyethanol, Glycosyl Trehalose, Hydrogenated Starch Hydrolysate, Chlorphenesin, Silica Silylate, PEG-40 Hydrogenated Castor Oil, Xanthan Gum, o-Cymen-5-OL, Propanediol, Sodium Hyaluronate, Glycosphingolipids, Niacinamide, Aesculus Hippocastanum (horse chestnut) Seed Extract, Yeast Extract, Fragrance, Ammonium Glycyrrhizate, Hyaluronic Acid, Panthenol, Propylene Glycol, Zinc Gluconate, Sodium Citrate, Caffeine, Mirabilis Jalapa Extract, Citric Acid, Biotin
cosDNA analysis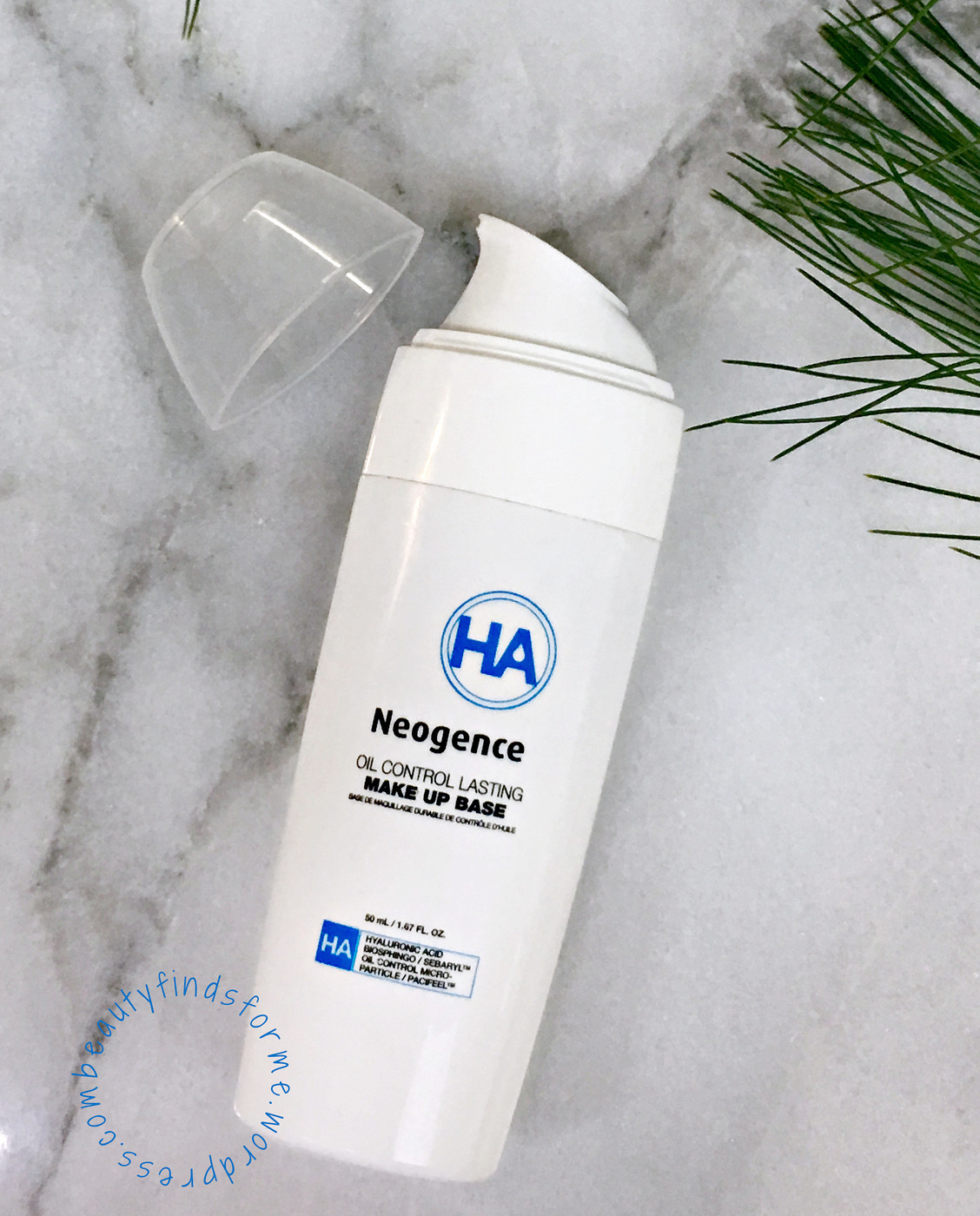 This comes in a sleek white plastic bottle whose applicator looks to be aerodynamic in its design!  haha  It actually is quite clever as my finger fits perfectly on the indentation on the top of the pump applicator. Word of warning, however ~ do not drop this on a tile floor.  I did and the applicator just snapped off ~ it didn't just come off, it broke, so I have to play with it to get the product out. I guess this one is a bit fragile!
This is a lightweight gel-lotion that does not have a nice scent ~ it is very bitter and medicinal, but it does fade quickly.  You honestly do not need a lot of this product ~ in my swatches below, I did more than enough that would cover my whole face ~ I wanted to show what would happen if you put too much of this lotion on in the last photo.  It does absorbs very quickly,  with a cooling sensation, no sticky residue and dries down to a nice matte finish (seriously!!)  However, if you apply TOO much of this, you will see that oil control micro powder show up ~ I circled the area where you can see the white powder on my skin.  Just make sure that you don't over apply the lotion or if you do, just use a facial mist to dampen and then blend in.
I didn't notice any major increase or decrease in my skin levels while using this and my skin moisture/oil levels were always balanced.  Again, Wayskin decided to state that my skin when from Moist to Very Moist, even though I didn't think it did ~ I think Wayskin is a bit wonky but I will continue to use it and see if I can figure it out.  What I DID notice when I used this Oil Control Makeup Base is that my skin was less prone to get as oily as fast and it did help with providing a smooth canvas for my foundation/BB creams.  The fall months here in the Northeast USA was VERY warm and hot so I did put this thru the test ~ I think this is a great lotion for the summertime.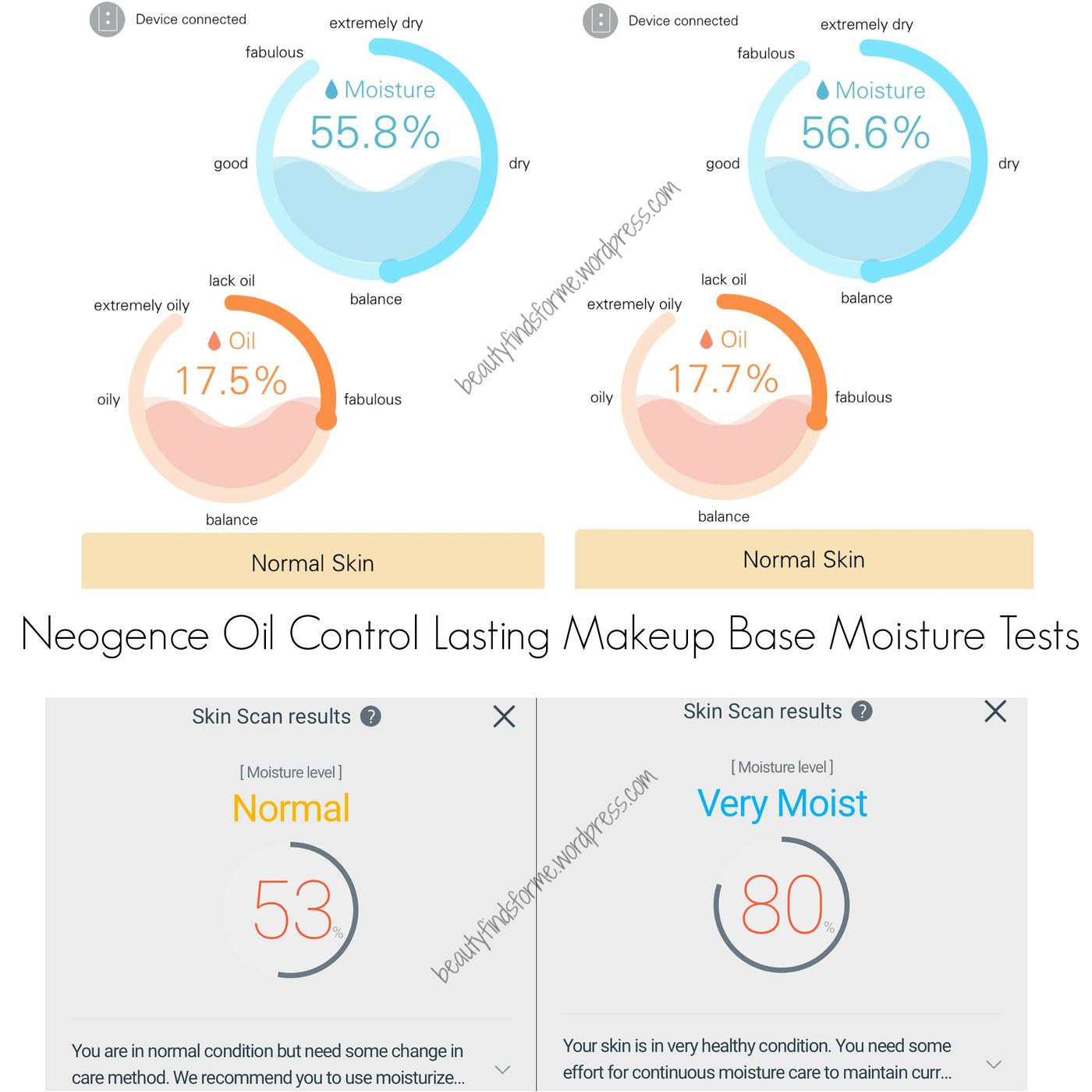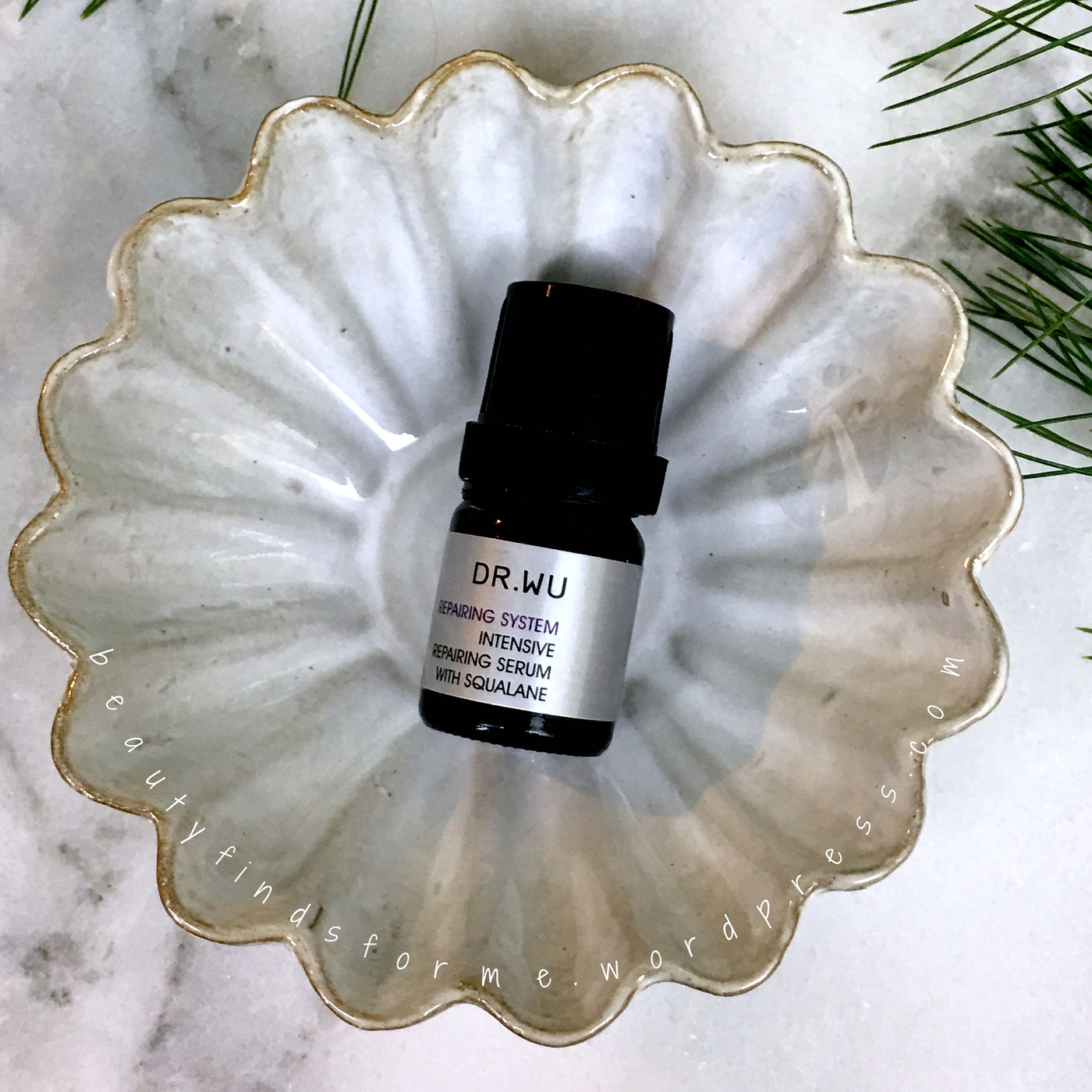 Dr Wu Intensive Repairing Serum With Squalane  BONUS Initial Impression:  Eden sent this sample, which will last a while, for me to try out. As I mentioned before, I love squalane and it works beautifully with oily skin ~ this is not a pure squalane treatment, but a serum.  Now, I have been asked and also been confused myself what the difference is between squalane and squalene (notice the e in the latter spelling).  That is not a spelling mistake.
Squalane vs Squalene:  Squalane is 100 percent saturated oil and is more stable than coconut oil.  To make squalane, the unsaturated squalene will go through a hydrogenation processing, which in turn, makes the squalene turn from an unsaturated oil into a saturated one called squalane, making it less likely to go rancid and has a long shelf life. [ source ]  Another question asked is it made from shark's liver ~ most cosmetic-grade squalane are made with plant extracts, such as olives.   It is rare to get it from sharks today. This serum uses olives to get its squalane ingredient.

 This extra repairing serum is a light and refreshing anti-aging moisturizer formulated with the latest anti-aging technologies. The serum is fortified with highly concentrated, cold pressed Squalene and natural botanical extracts to deeply moisturize and effectively restore the skin barrier, fortify the skin's natural repair process, and protect skin from environmental toxins.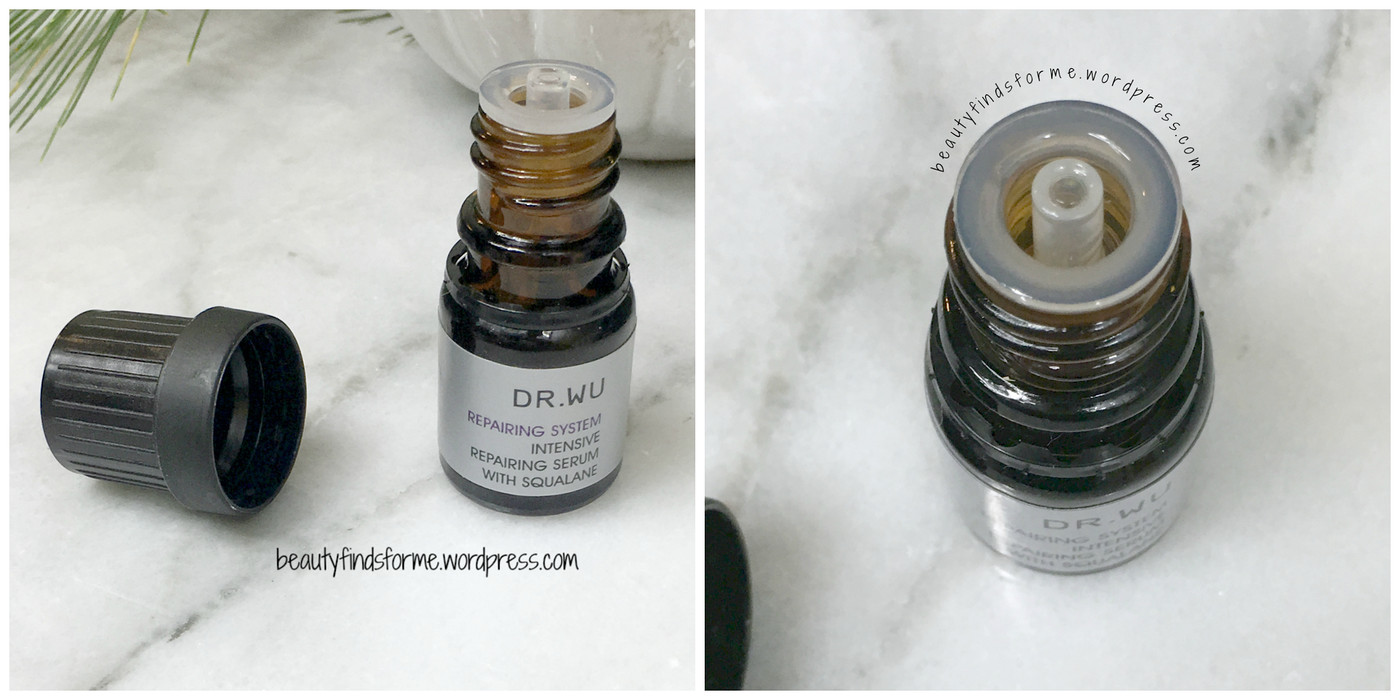 This oil-based serum also contains lupinus albus seed oil, which improves skin elasticity, due to its rich source of polyphenols and vitamin E.  This also has retinyl palmitate (vitamin A), which helps add in making healthier skin cells, while repairing the lower layers of your skin.  Juvenessence® is a patented compound containing caprylic/capric triglyceride and alaria esculenta  (winged kelp/algae) that targets an age accelerating protein, called progerin and down regulates it by 79%.  By boosting cellular activity, it increases skin firmness and elasticity.  [ source ]  
I have only started using this, but wow ~ my first initial impression is this is like putting liquid satin on your face.  My skin feels SO soft, smooth and satiny ~ no sticky or tacky residue, no greasy or oily feel on my skin ~ my just just absorbs this in and I would never know that I put any oil/serum on my face, other than now my skin feels so supple.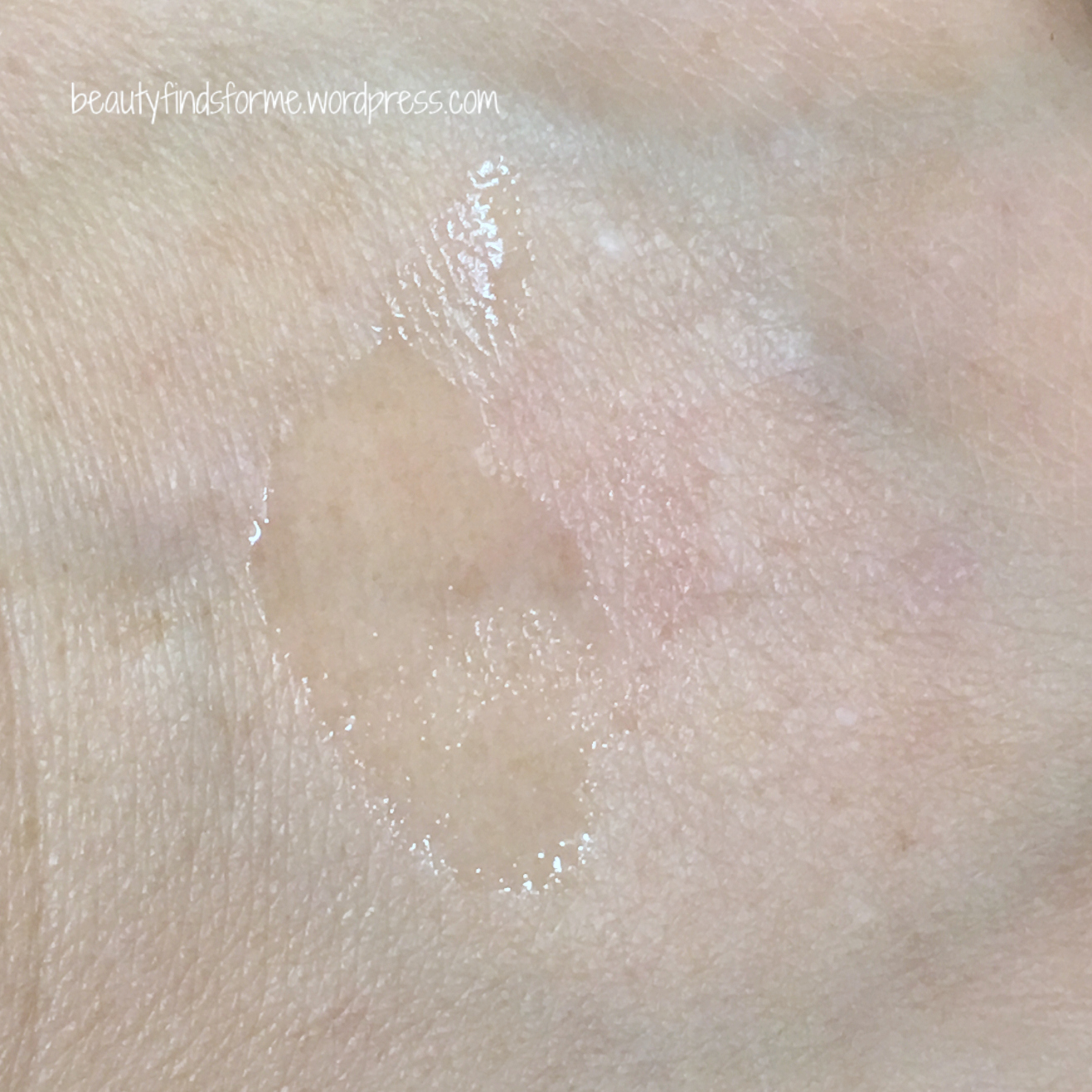 Ingredients: Hydrogenated Sweet Almond Oil, Squalane, Retinyl Palmitate, Algae Extract, Tocopheryl Acetate, Simmondsia Chinensis (Jojoba) Seed Oil, Arachis Hypogaea (Peanut) Oil, Cyclopentasiloxane, Jojoba Oil/Macadamia Seed Oil Esters Lupinus Albus Seed Oil, Triticum Vulgare Germ Oil Unsaponifiables, Dimethiconol,  Ubiquinone, Squalene, Phytosteryl Macadamiate, Phytosterols, Tocopherol, Dunaliella Salina Extract  cosDNA analysis

Final Thoughts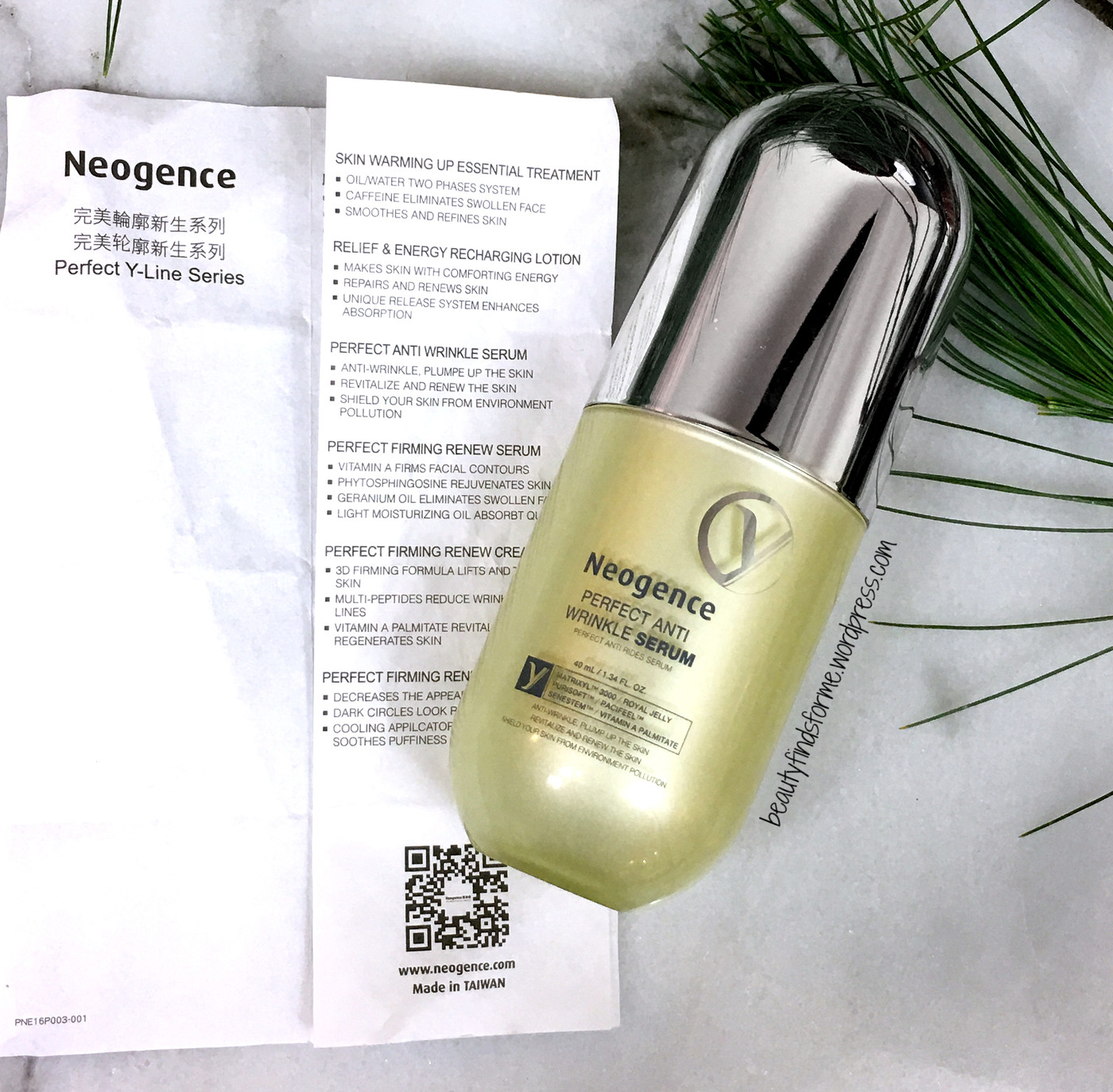 Ahh, I love the all 3 products, but the Neogence Perfect Anti-Wrinkle Serum is the standout for me ~ I still have some left, so when Miiru Shop had a sale recently, I did purchase Perfect Firming Renew Eye Cream, which is part of the same line.  I will purchase the Serum, but wait for a sale, because it is SO expensive at $60.00!!  Oil Control Makeup Base is a solid product, but they need to redesign the bottle, as I have dropped a LOT of plastic bottles on my bathroom floor and the worst that has happened is the cap pops off ~ and I can pop it back on.  In this case, it broke off ~ so it is now a bit of a battle to get the product out of the bottle.  I do love the mattifying effect on my skin, so I hope they rethink that pump applicator design so it doesn't snap off.  Dr Wu is a new item for me, so I cannot say yet if it is a standout, but initial impressions are very promising ~ so much so, that I did purchase a full size of it at the same sale.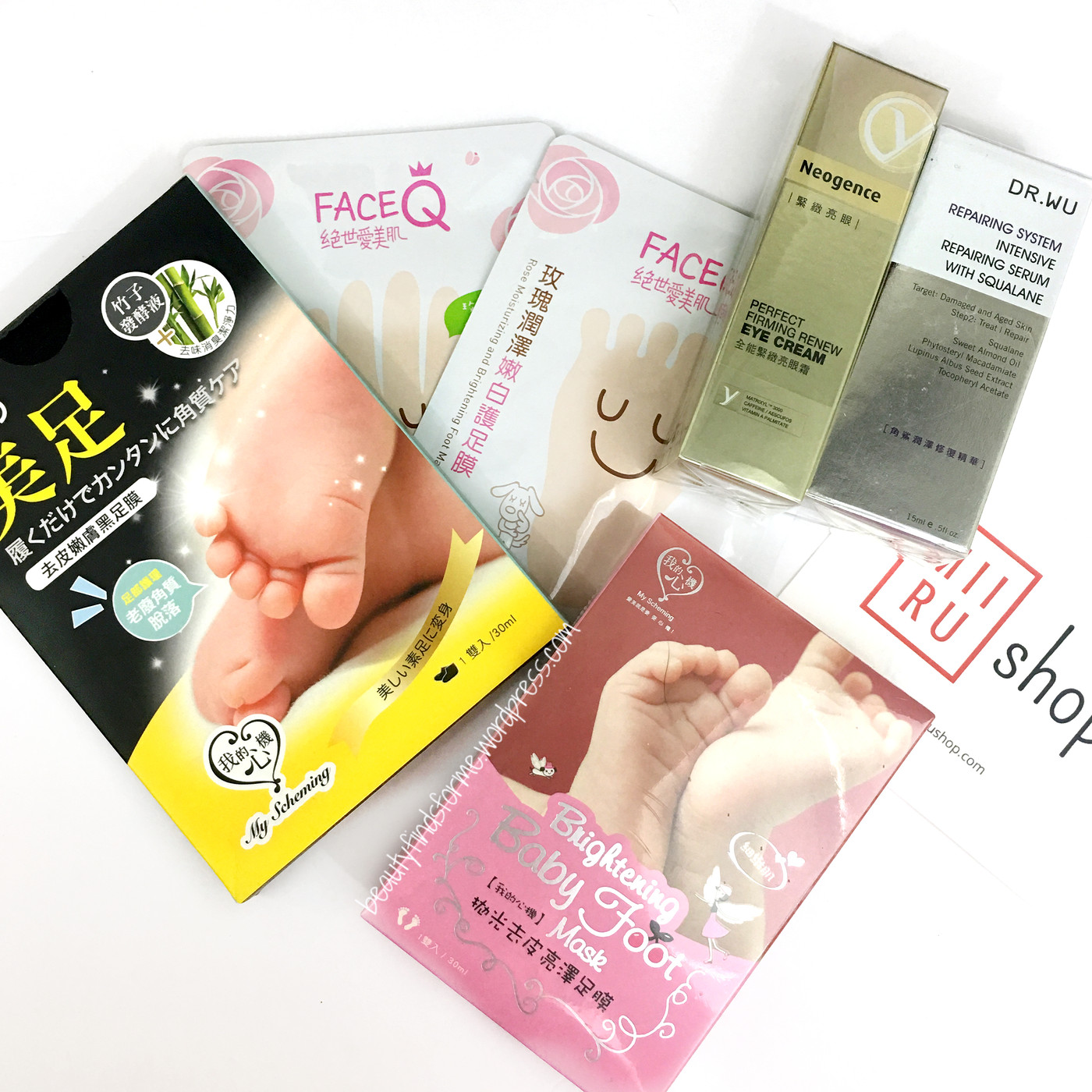 Where to Purchase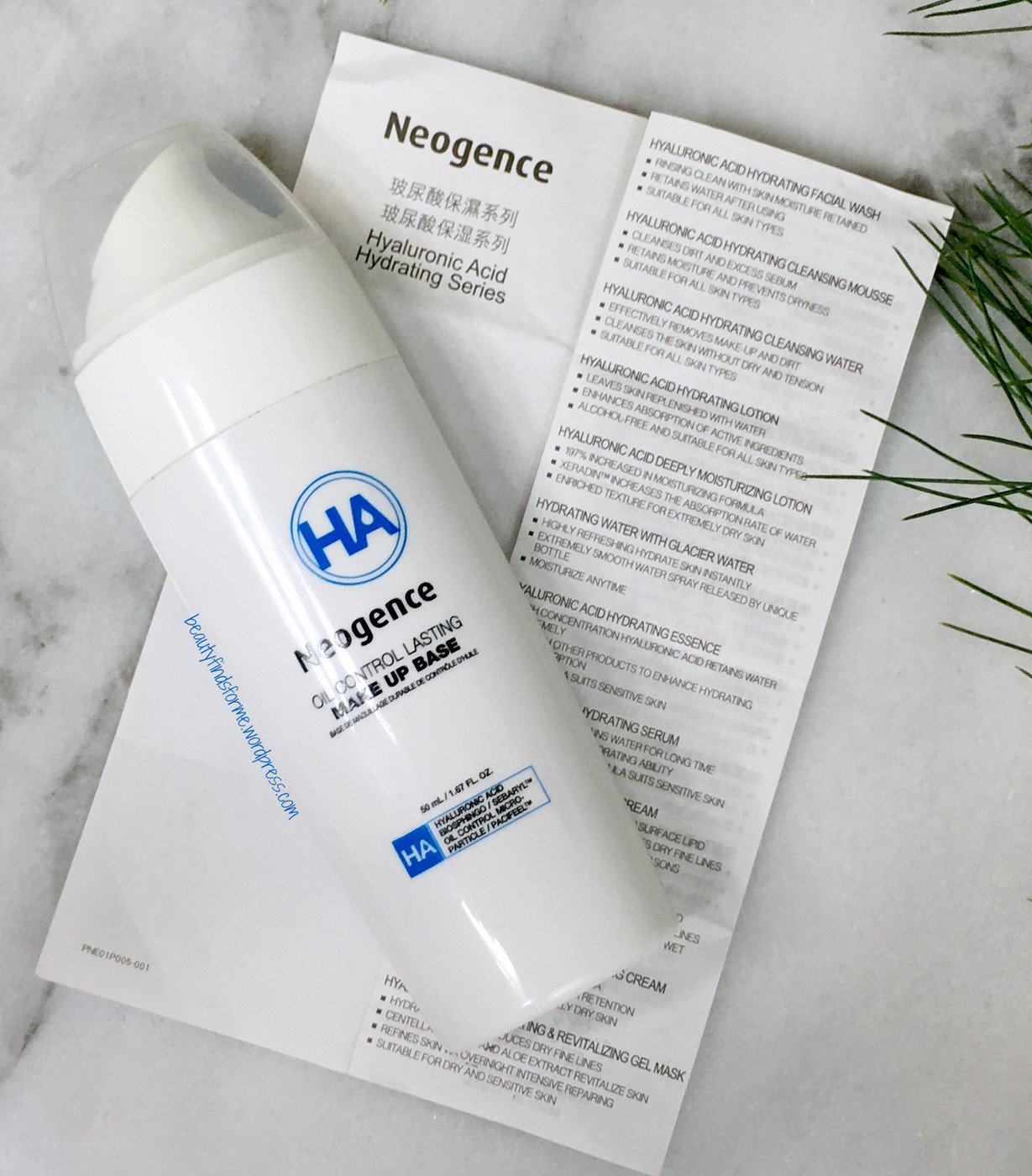 At Miiru Shop, of course!.
Miiru Shop also has a rewards program, so you can earn points to spend at their store ~ you can use my referral link here and get 15% off coupon (I get points too!)  Miiru Shop will run sales, either on specific items or storewide, so I also highly recommend that you sign up for their newsletter.  Also, shipping is free when you purchase $50.00 USD or more, for Canadian orders ~ $75.00 USD and International ~ $100.00 USD or more… plus Eden will personalize your samples ~ she provides a lot of them ~ just post your skin type and concerns in the comments at checkout!   
[ disclaimer: products received for review purposes.  contains referral link.  descriptions in italics from miirushop ]