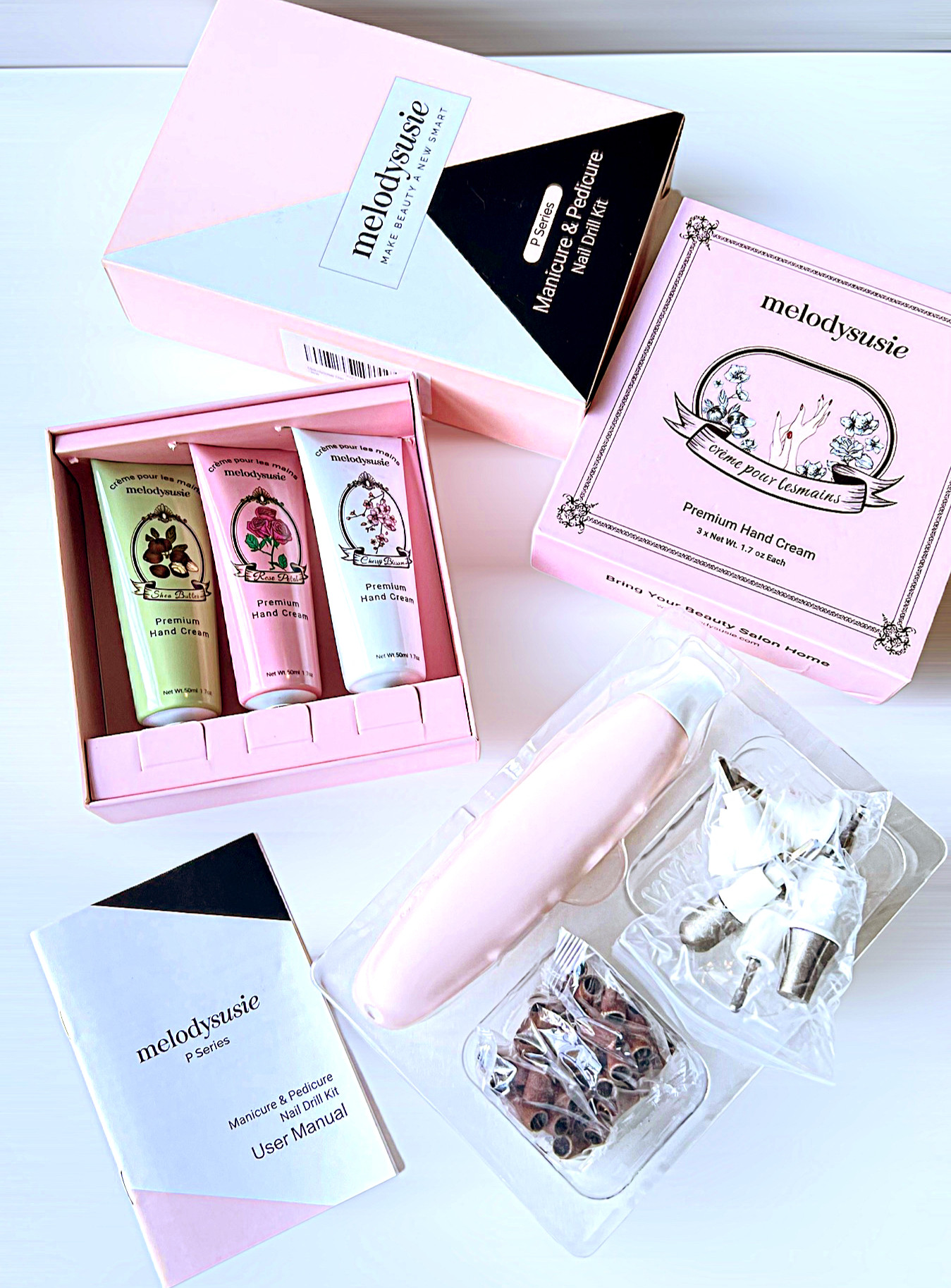 I am pleased to have a few more items from MelodySusie, an online store that specializes in nail tools, nail gels and nail art.  This time, I am featuring a salon treatment for manicures and pedicures with their PS1-Manicure & Pedicure Nail Drill Kit and Deluxe Hand Cream Set.   My nails have ridges and lately, have been spitting ~ I have a vitamin deficiency  and really do need to take more supplements, but for now, I need a way to buff out my ridges and keep my nails looking smooth and tidy.   I have a personalized coupon for my readers ~ save 12% on all items at MelodySusie using beauty12
I received some of these products complementary to review and was not paid.  All reviews are my own honest opinion and  I never have been asked to write copy for a brand.  This blog post might contain promo codes, affiliate and referral links, which using my links will help generate a small commission that helps support my blog at no extra cost to you.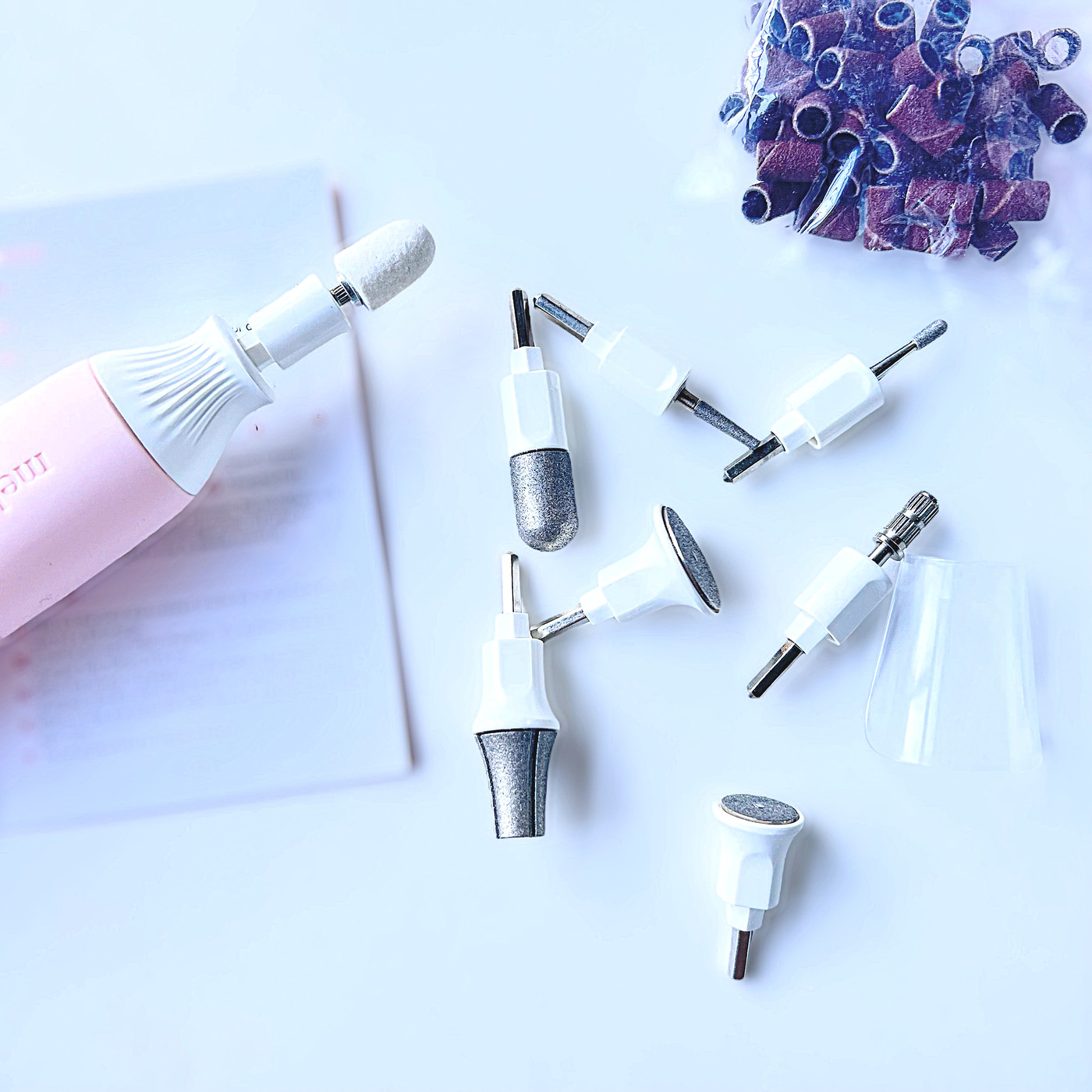 PS1-Manicure & Pedicure Nail Drill Kit is such a cool looking device!  It comes in two colors, a baby blue and pink and its hypoallergenic and anti-bacterial body is made from odorless food grade silicone and ABS, which has a comfortable feel to it while using it, as well as shock-proof protection.  This not only does your nails, but also helps remove tough skin  like corns,  calluses and dead skin, as well as cuticle removal and filing down thick toenails!  I need this as one of my big toes has a really thick nail from when I injured it and it does take a long time for that nail to grow out.
This has 4 speed modes from 180, 260, 520 and 650 RPM's, with the  strongest power being ten times stronger than the average nail drill kit.  The head can rotate clockwise or counter-clockwise, so it is nice to have a reverse mode when I am working on my other hand.  Another plus it this has a higher torque than other electric drills, which are under 1.9N-m versus the PS1's  2.0N-m.  This means it won't  stops rotating unless you turn it off, so you can really tackle those thick nails and hardened skin.



image from melodysusie
This has a USB charging cable and can last up to five hours after it charges fully for two hours.  I love that it is cordless so I don't have to worry about those pesky cords getting in the way while I am working on my nails.  This has 8 nail grinder bits and 50 pieces of sanding bands.
image from melodysusie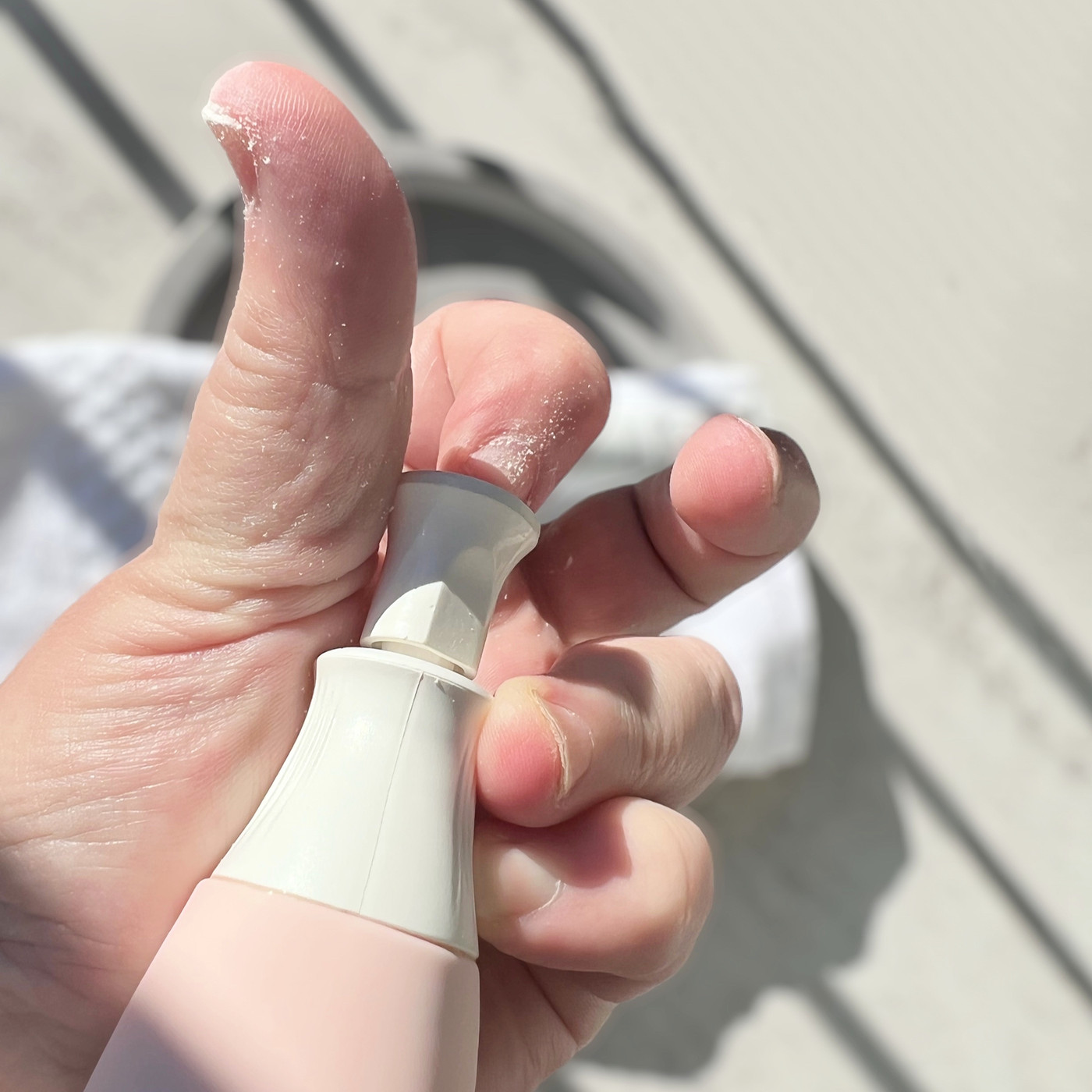 I used the small sapphire wheel to help file and remove the ridges on my nails with a lower setting.  This is supposed to be for corns and hard skin on my feet, but my ridges are REALLY bad.  Once they are in good shade, then I will use the sanding bands.  I used the felt cone for a final step, to help polish and matte my nails.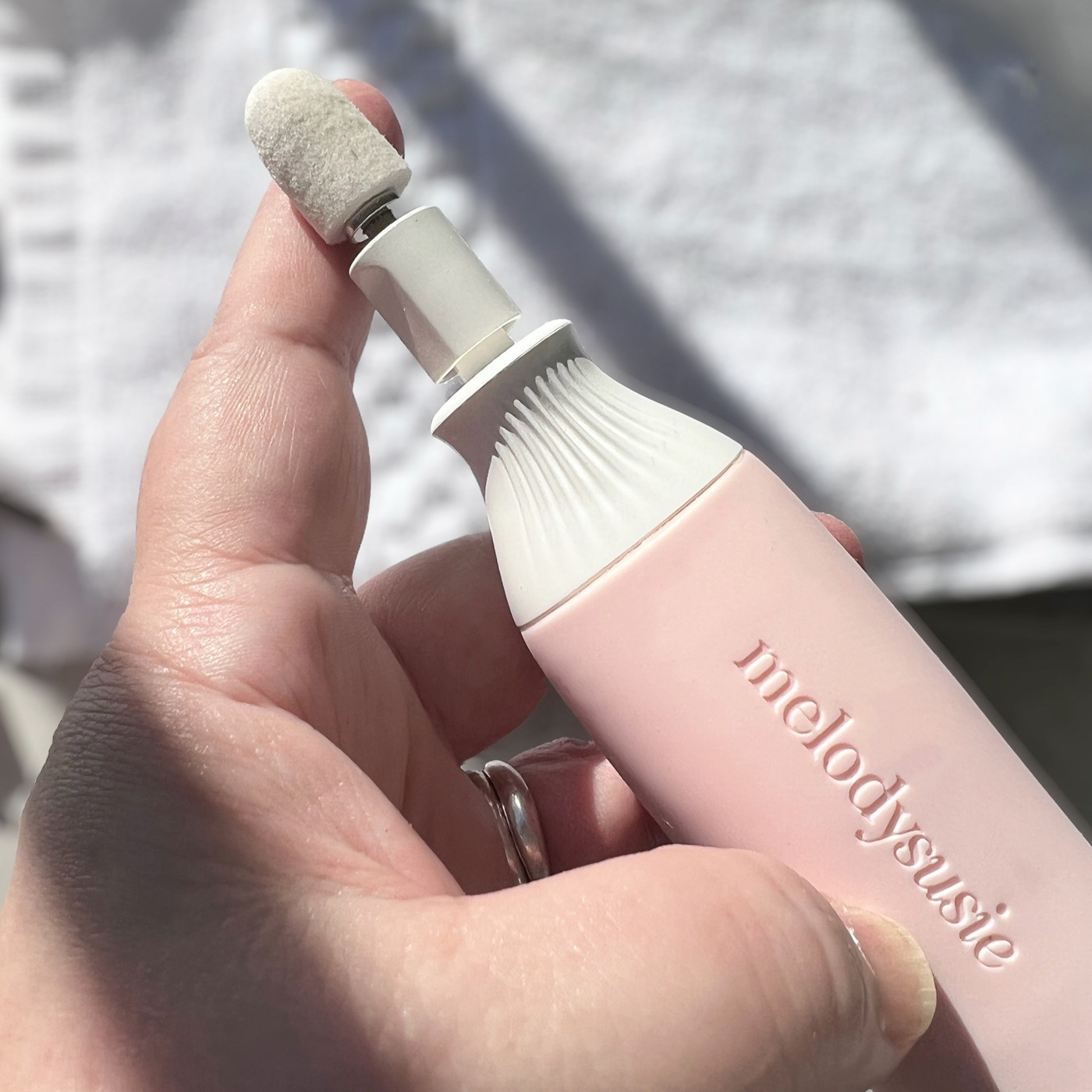 The umbrella top cutter is really interesting as this helps clean up the cuticle area around my nails.  Sometimes I don't push my cuticles as well as I should, so this is very helpful to remove that dead skin without cutting.  I have used the sapphire cone on  my big toe and it is slow going, but it is getting there.  My toe is very damaged so I figure this will take a couple of months to truly fix.  The product is designed for skin and nail care, not suitable for acrylic gel nails.

A couple things to note, the drill bits have a shaft diameter of Φ5/32″, which is not the standard of Φ3/32″  nail drill bits, so make sure you purchased the correct diameter if you need to replace the bits, which MelodySusie recommends every 1-3 months.  This is to ensure the cutting force on the bits.  I hope that they will soon carry the replacement bits in the future.  This is a new product, which is probably why MelodySusie doesn't have them yet. This drill bit kit is for nails and skin, not acrylic nails.  With any power tool, work in short bursts, as the motor will heat up with extended continuous use ~ it recommended not to use it for more than 20 minutes at a time, and then let it cool down.
final result with hand cream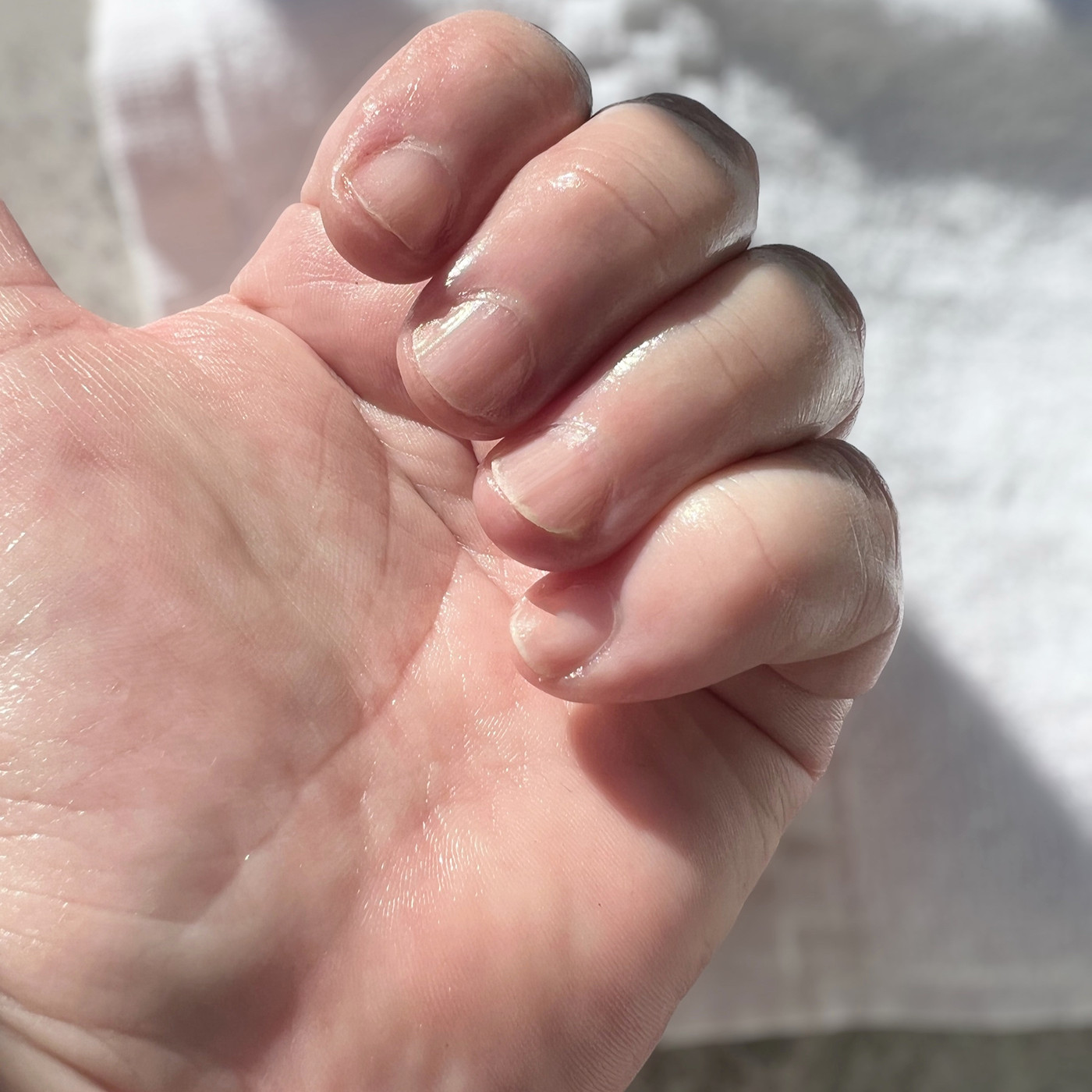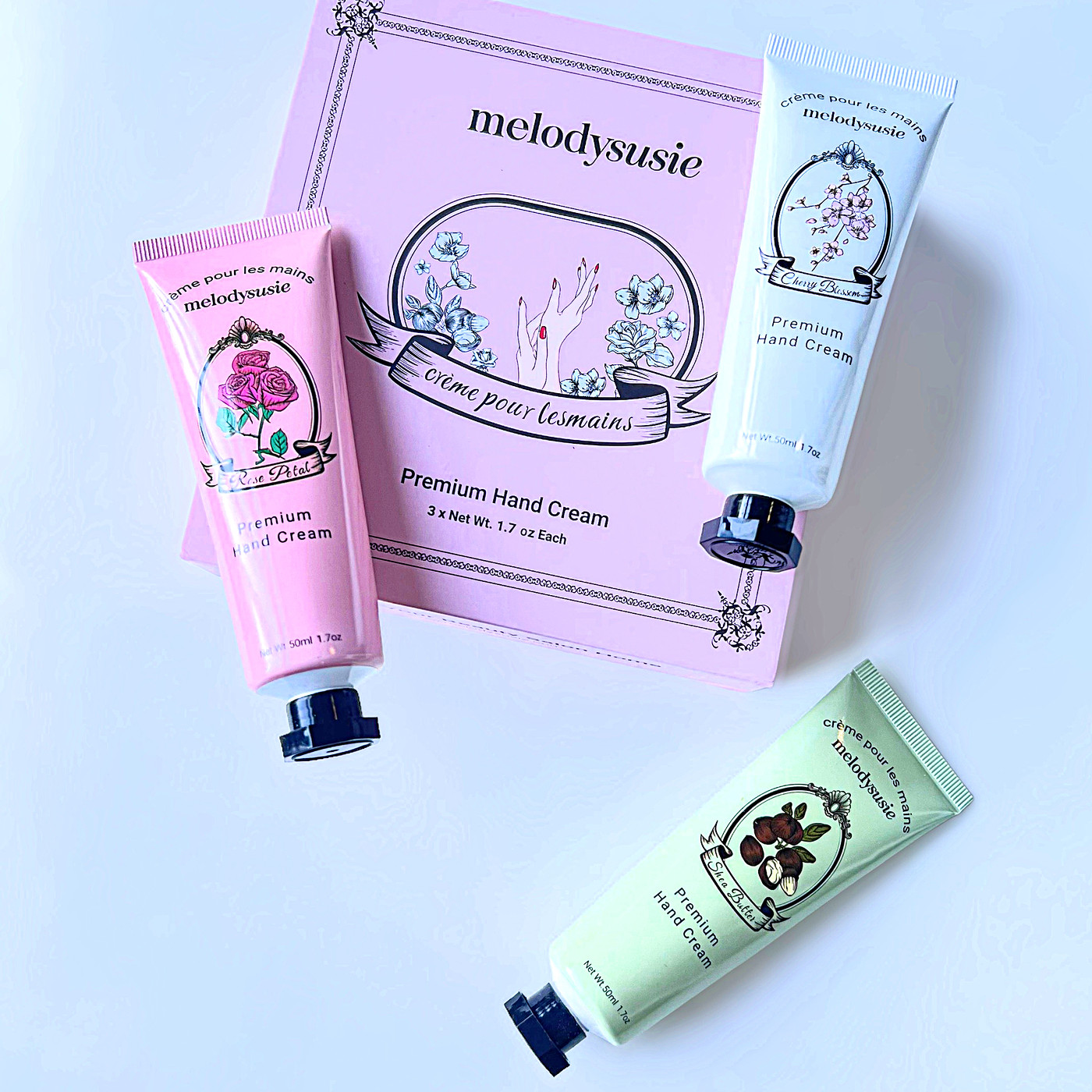 After all of that work on my nails, MelodySusie Hand Cream will help bring back moisture, leaving my hands smooth, soft and hydrated.  They sent me the Gift Set, which has three types ~ Rose Petal, Cherry Blossoms and Shea Butter.  I love Cherry Blossoms ~ it is not a  cloying floral scent, but light floral with an almost spicy undertone.  It comes out thick, but has a light texture once I apply it on my hands, and doesn't have a sticky or greasy residue.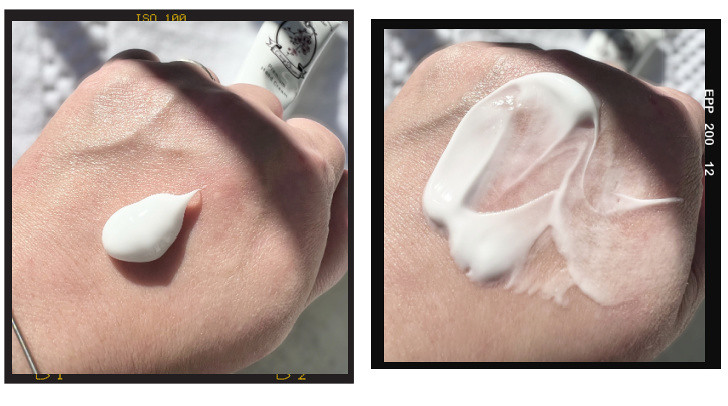 Made with 100% natural shea butter and glycerin, it will help bind moisture to your skin ~ I use a lot of hand sanitizer in the winter, so hand cream is a must for me!  I also love how pretty these tubes are and the gift box is so beautiful ~ great for gift giving this holiday season!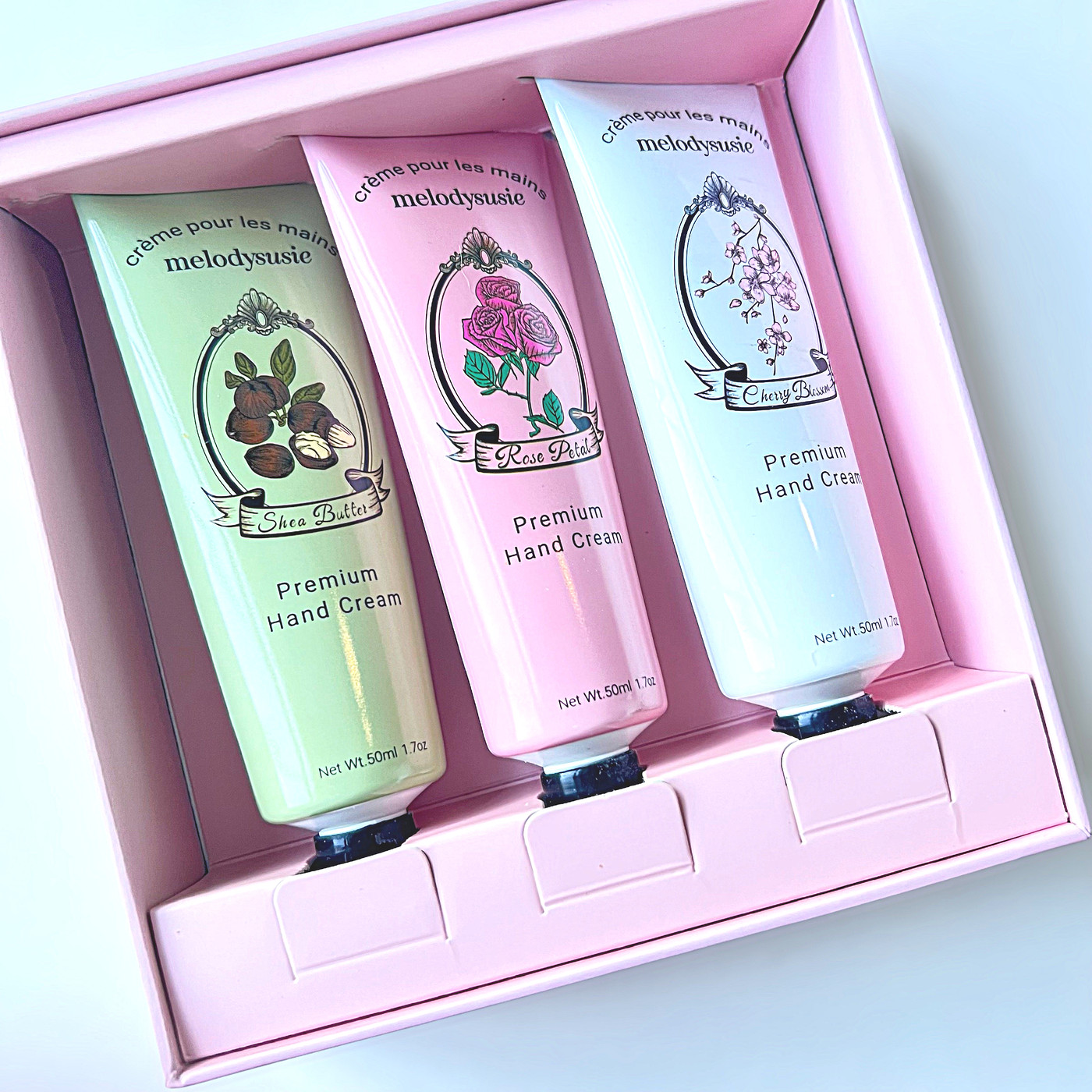 As a side note, I was asked about UV damage using a UV gel lamp.  I wasn't sure about it, and I am not one that always does my nails, so I said it probably isn't that bad.  However, I did find out that MelodySusie DOES sell UV Shield gloves, so if you are concerned about the UV lamp and damage to your hands and/or you do gel nails a lot, I recommend purchasing a pair.  MelodySusie also sells on Amazon, and I got mine there, as I loved this pattern so much.  They are super stretchy yet cling to the skin, so you won't feel like it is bagging out on you.
image from amazon
Made with soft Lycra (85% nylon, 15% spandex), these have a UPF 50+ and SPF UV protection woven into the fabric, not a spray on.  These are ladder-proof and do not pill, each finger is sew separately, so your hands will still be flexible.  Hand or machine wash and hang dry, the UV protection will not wash or wear off.  These also can be used for other uses too!  If you hike, bike or drive a lot, these will help protect your hands.
Where to Purchase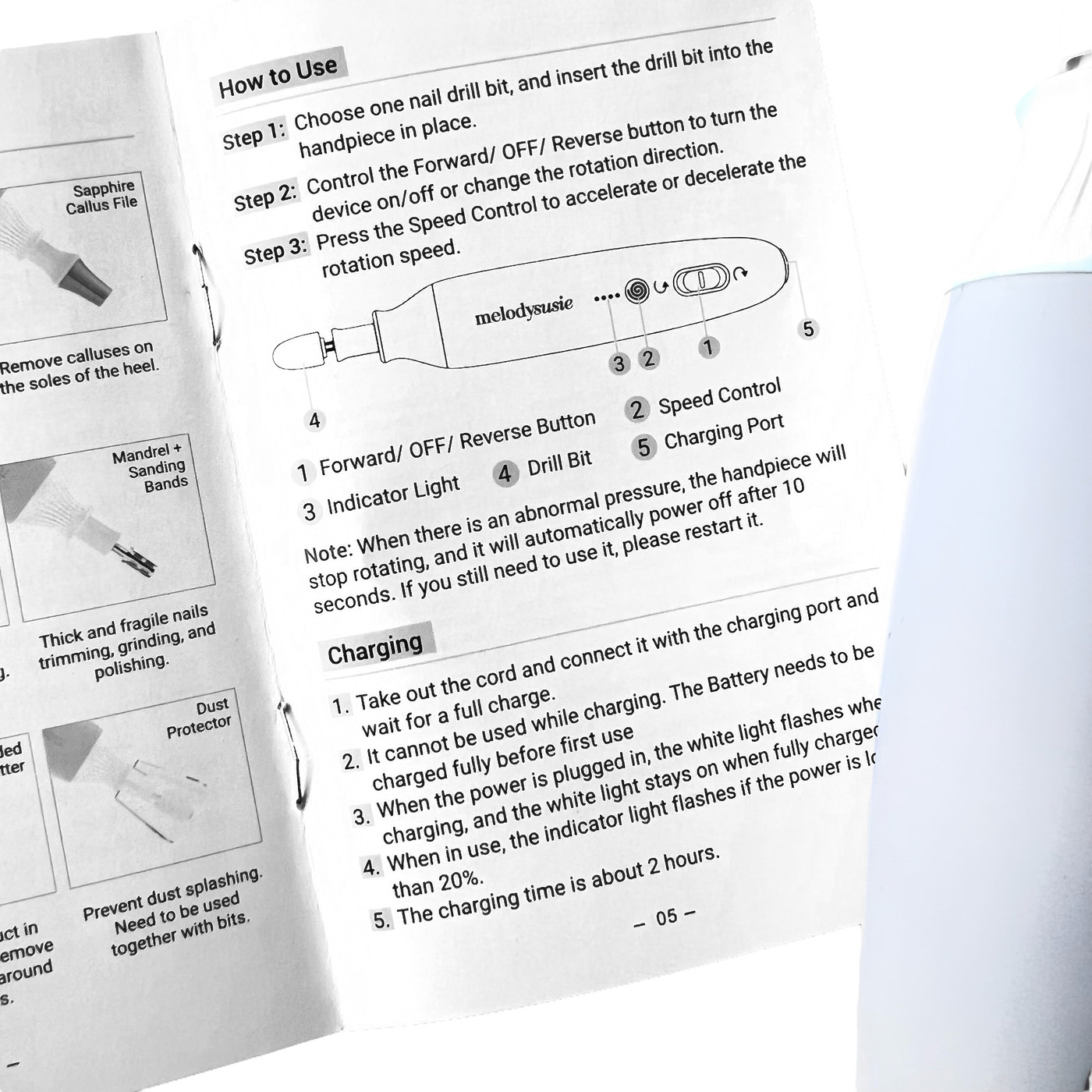 MelodySusie has their own online shop, where you can use my promo code of  beauty12 to get 12% off everything on their website.  They also have free US shipping for any orders over $129.00.  If you love doing your own gel nails or nail art, you should check out their website, as they have drills, brushes, lamps and UV gels.  
MelodySusie has an Amazon store front too!  This is where I purchased my UV gloves   ~ mine are style Starry Night and Amazon has a 10% clip coupon off their $9.99 price and Prime Shipping
 [ blog post contains affiliate links ]