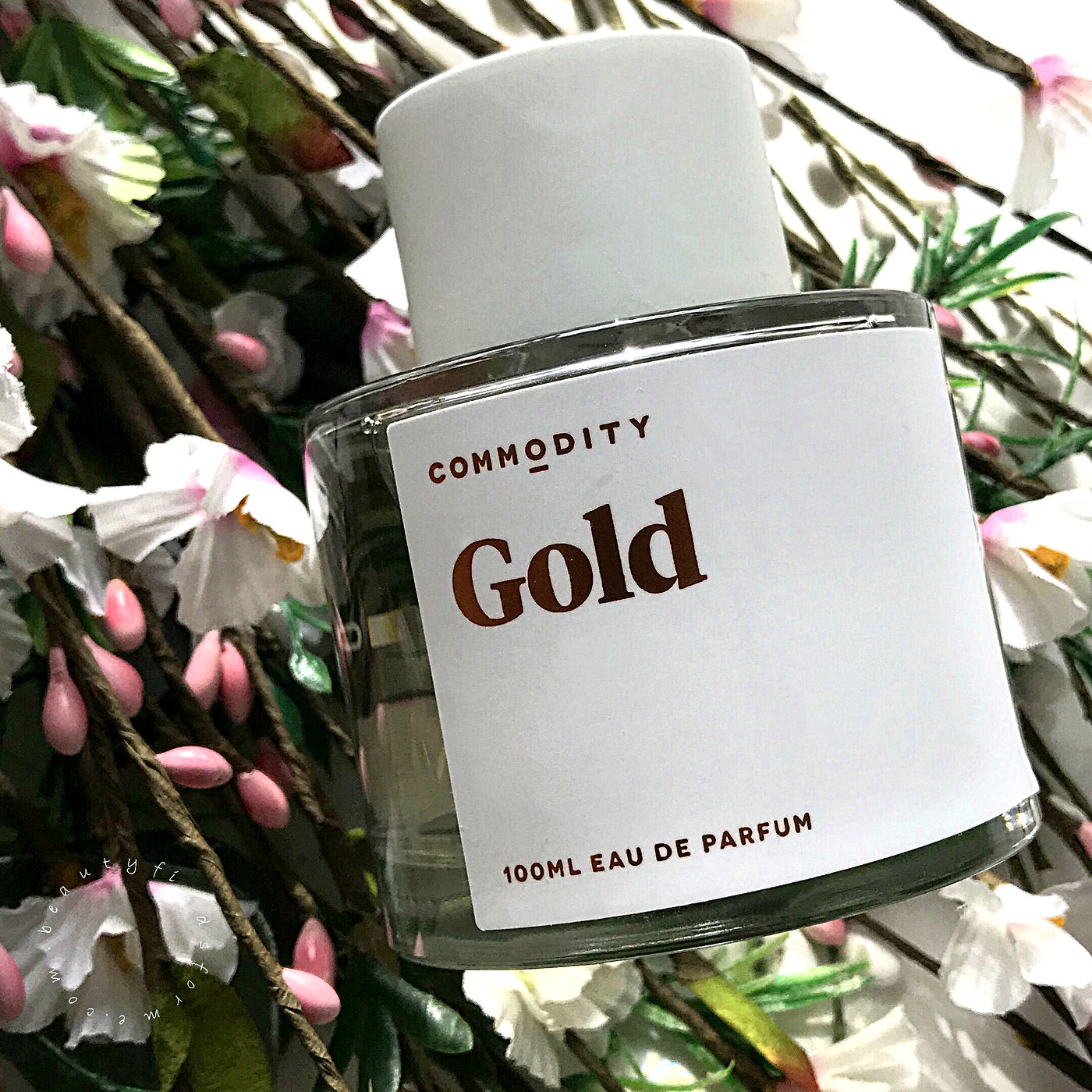 Commodity fragrances were SO popular and a big deal a few years back when they sold at Sephora. Then, they closed down, leaving thousands of sad women and men, wondering how they were going to get their next Commodity fix. Thankfully, Commodity has reopened in a limited fashion on their own website now, so you can find your favorite scents and I do hope they are able to come back full-force. Commodity sent me Gold, one of their best sellers, for review purposes.
I received these products complementary to review and was not paid. All reviews are my own honest opinion and I never have been asked to write copy for a brand. This blog post might contain promo codes, affiliate and referral links, which using my links will help generate a small commission that helps support my blog at no extra cost to you.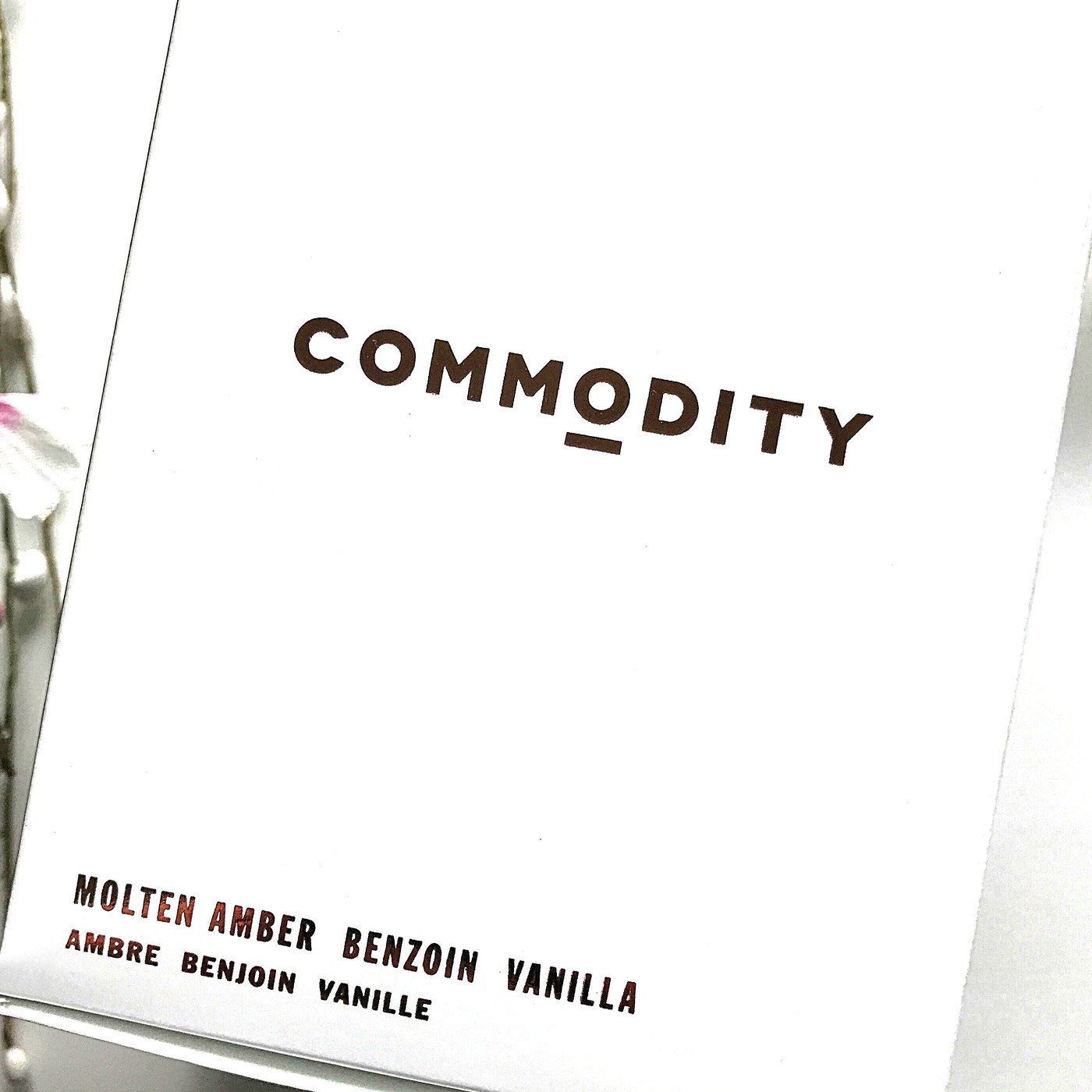 Back in 2013, Commodity Goods began its life with a Kickstarter campaign which was "to change the fragrance industry forever". Commodity Goods offered 20 high quality fragrances, created in collaboration with artisans, using elemental names such as Moss, Gin, Gold. Within two years Commodity went from an online shop and into Sephora, where they became a best seller. Alas, Commodity grew too fast and by March 31st, 2019, Commodity, without warning, closed down and Sephora just sold off all the stock at deep discounts. It was heartbreaking as I all I had at that time was a couple of their Portfolio Sets, which contained mini's. I felt like that was all she wrote for Commodity, but then, signs of life appeared.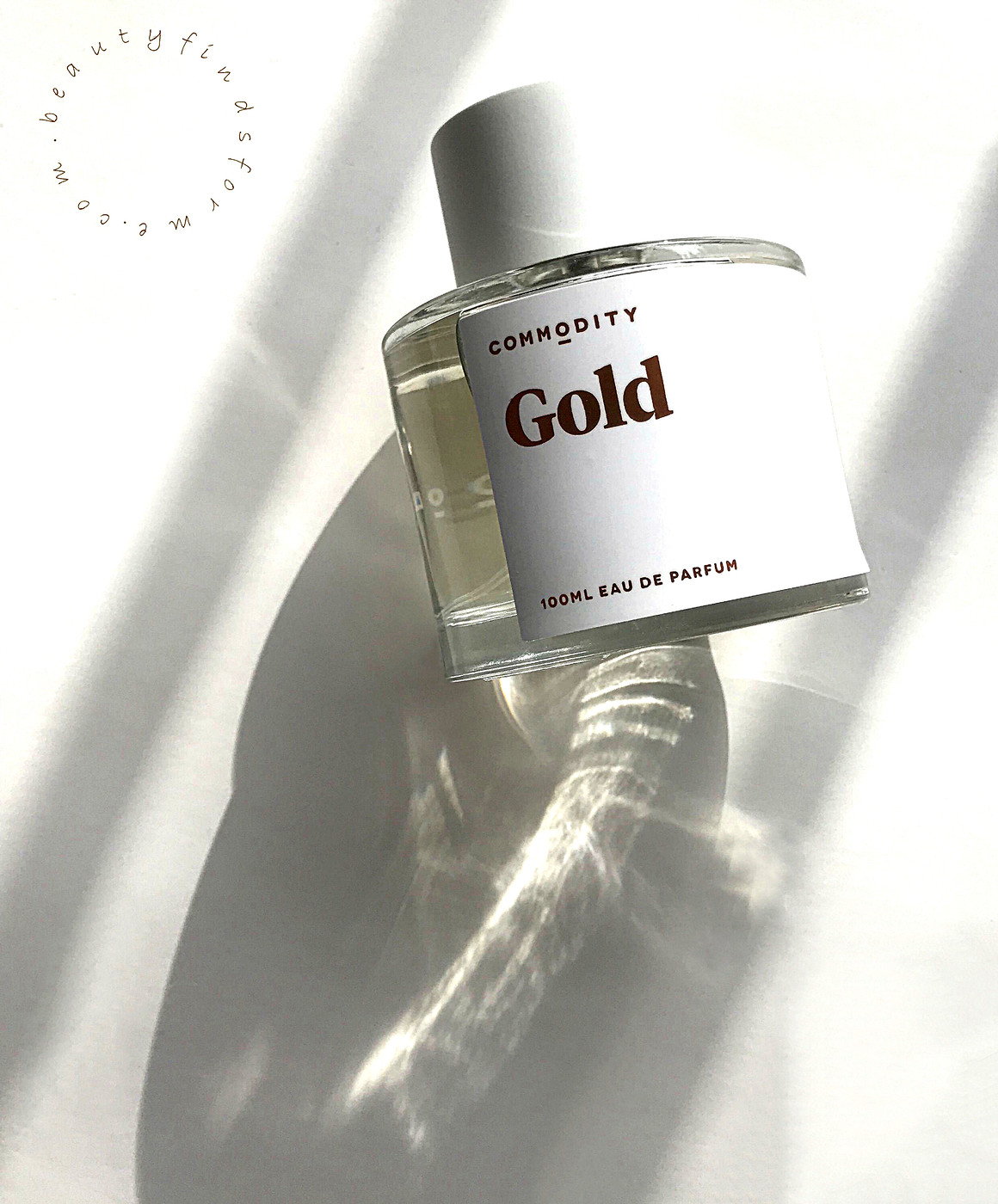 The owner of Europerfumes, a US distribute of niche fragrances, Vicken Arslanian, decided to seize the day and purchased Commodity in November 2019. There was some reorganization, a count of current supply and then the restock began by July 2020 and have relaunched. The future of Commodity will have new fragrances and a more interactive understanding of their scents.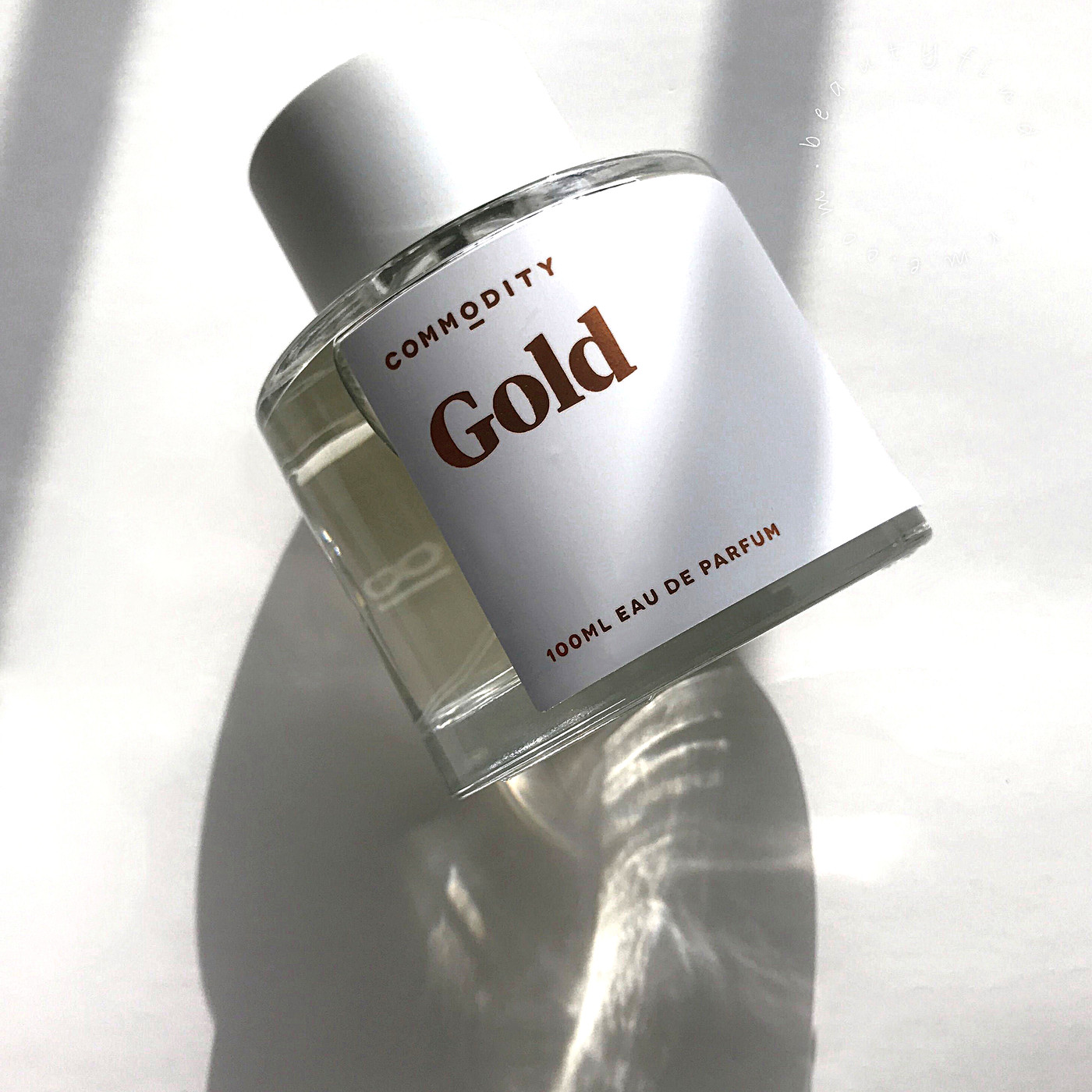 Part of the White Collection, Gold is described as an Oriental fragrance, which means it has notes of vanilla, musk, spices, amber ~ all warm and sensual scents. I am a HUGE huge fan of Oriental fragrances, as I love a good spicy warm perfume. This is a unisex fragrance that was launched back in 2013, created by Donna Ramanauskas. It is one of Commodity's best selling fragrances and I can smell why.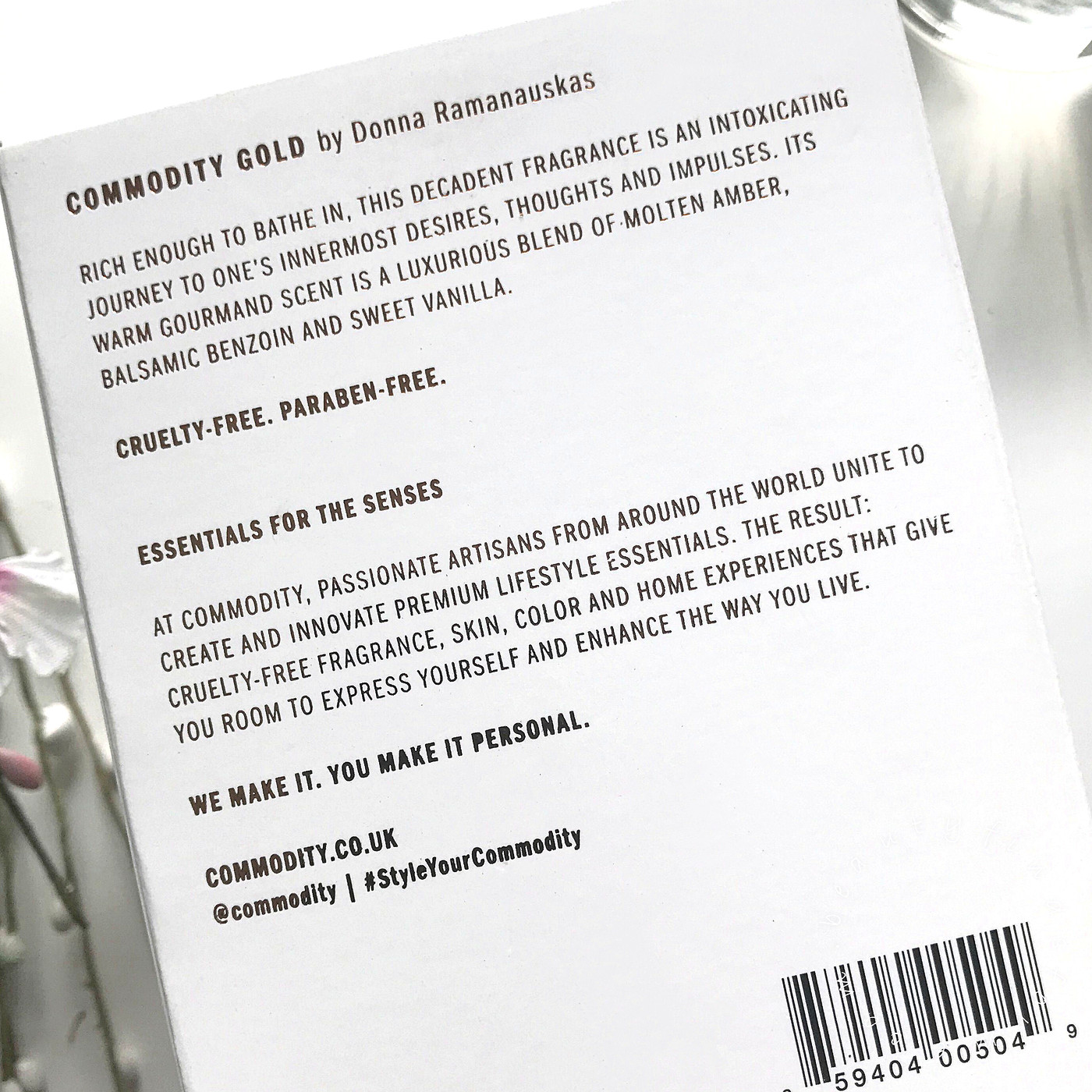 "Gold has a rich history of being associated with gods, power, beauty and wealth. It's strong, sleek and polished. Its purity exudes luxury and demands a rich sensuality when capturing its essence in liquid form. With its grandeur, Gold was truly established around a feeling of indulgence and the ability to draw attention from across a room."—Donna Ramanauskas, Master Perfumer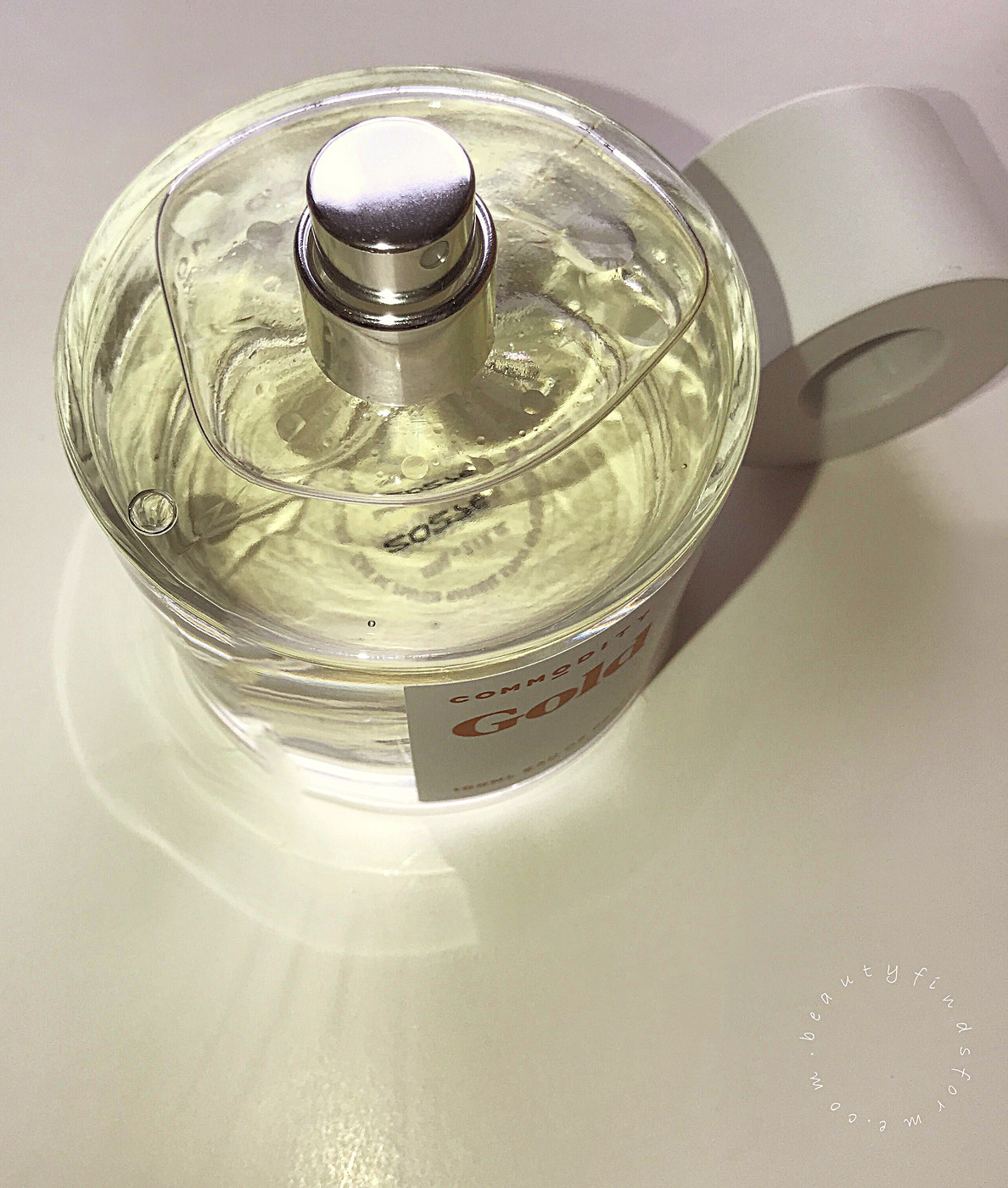 Gold's packaging is functional yet beautiful ~ the clear, heavy glass bottle is in a squat cylinder shape, with a very weighty cap that has rubber on the inside so it fits tightly and won't fall off. The cap and label are white and the label has gold lettering.
Top Notes
Camphor

Bergamot

Juniper Berries
Middle Notes
Molten Amber

Benzioin

Haitian Vetiver
Base Notes
Sweet Vanilla

Tonka Bean

Sandalwood

Creamy Musk

Oakmoss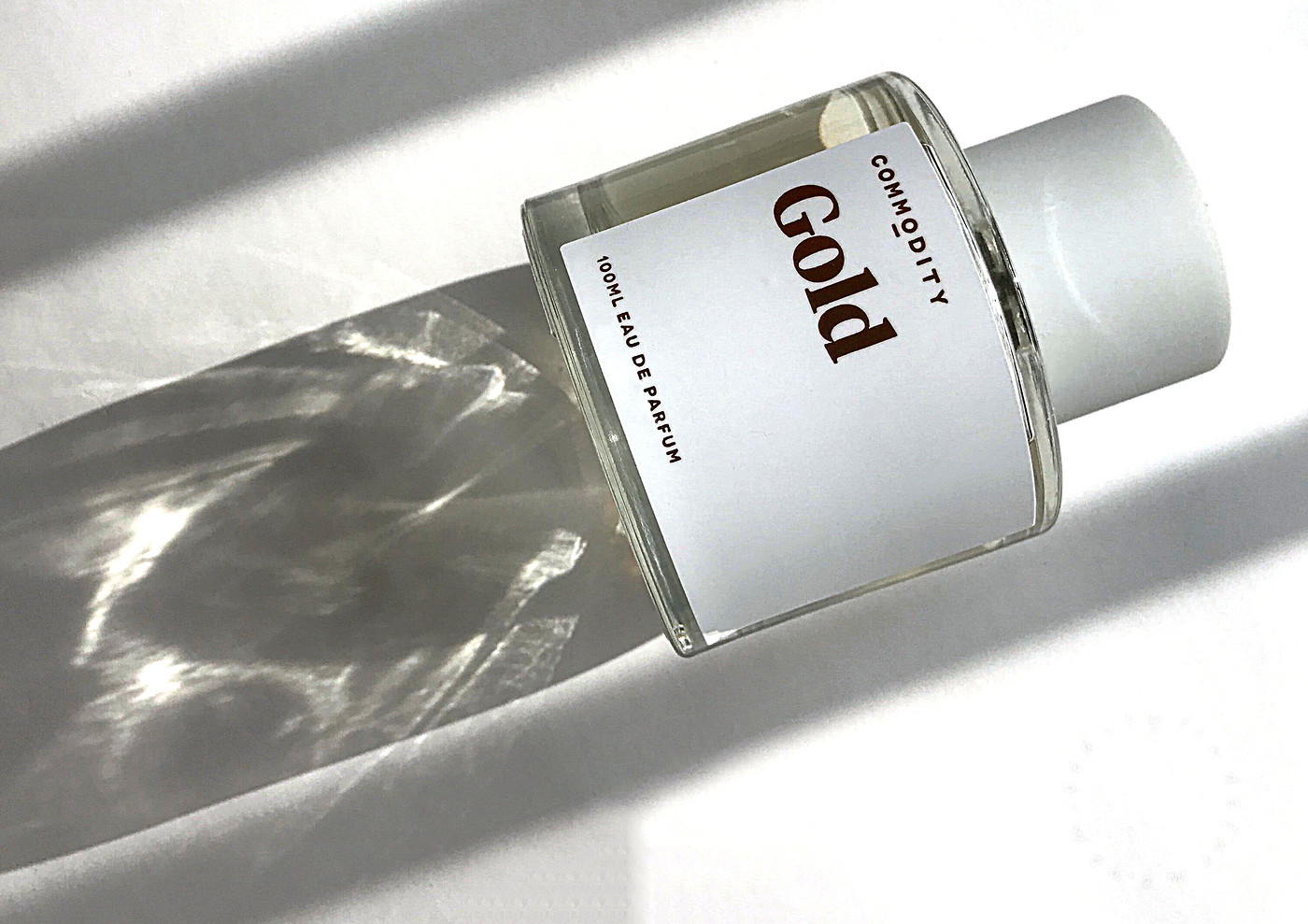 The first blast of this perfume is a warm vanilla, then followed by a sweet, minty scent and the rich, aromatic benzioin and amber, similar to a traditional smokey incense scent. As it dries down, I can smell the dried woodsy tones even more with the spiciness of the tonka bean. I love this scent as it is beyond a normal gourmand scent and it is elevated to a place where intrigue and danger reside. This is one sexy scent but it is not overpowering ~ you will have to get close to someone to really appreciate the full notes ~ further away, it just adds a bit of mystery and makes you want to lean in and breathe in this scent.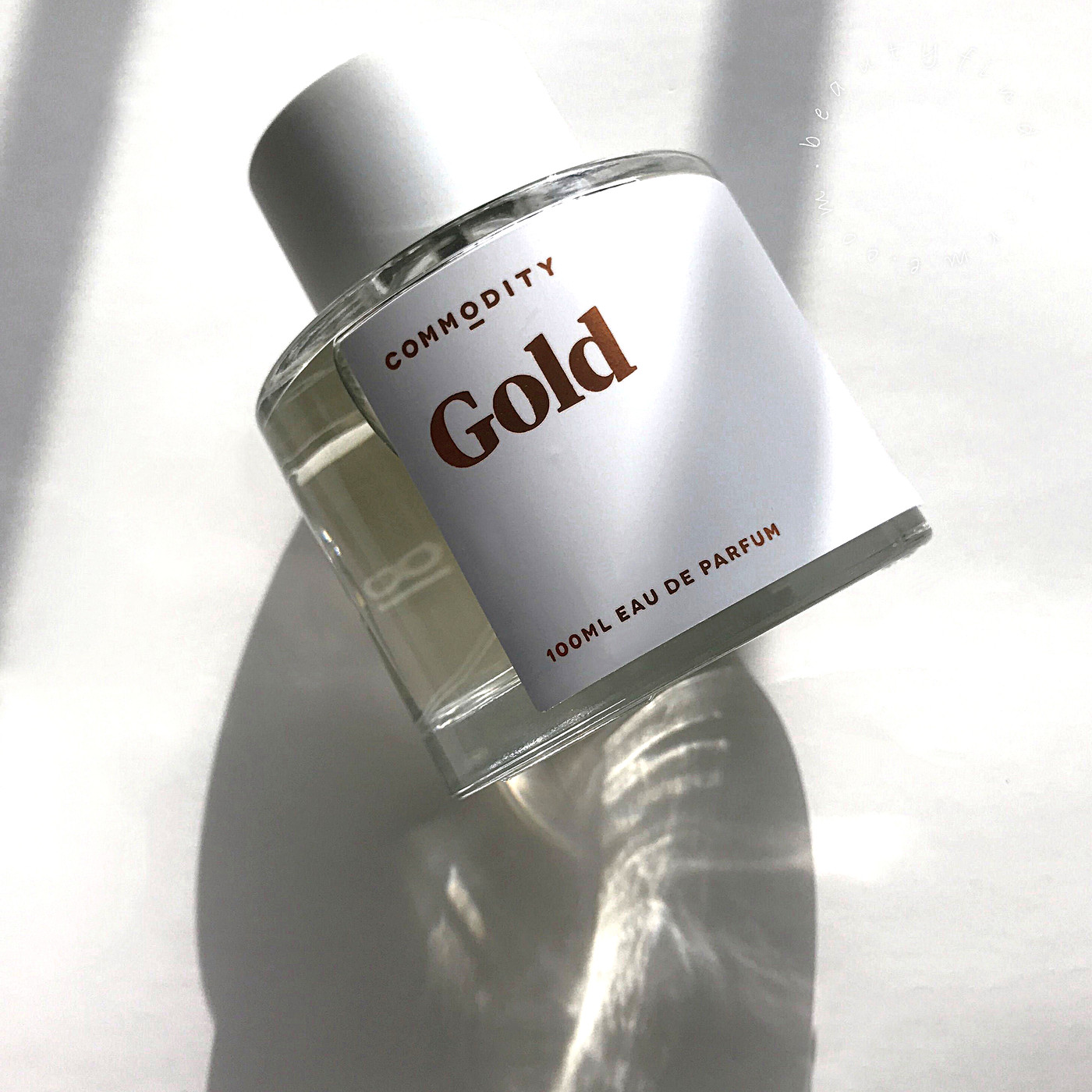 This fragrance is not only perfect for the fall and winter months, but also for hot summer nights, where it is so muggy and the air doesn't move ~ it makes for a lustful evening. Truly one of the best fragrances I have tried in a long time and I really love this. Have you tried Commodity? What are the ones you love the most and why?
You can purchase Gold Commodity at their online store where the 100mL bottle is $105.00 USD (click here). Commodity will be selling 10mL sizes soon, which will include Gold, for $26.00 USD, so stay tuned for those!
[ disclaimer: products received complementary for review purposes and contains affiliate links ]