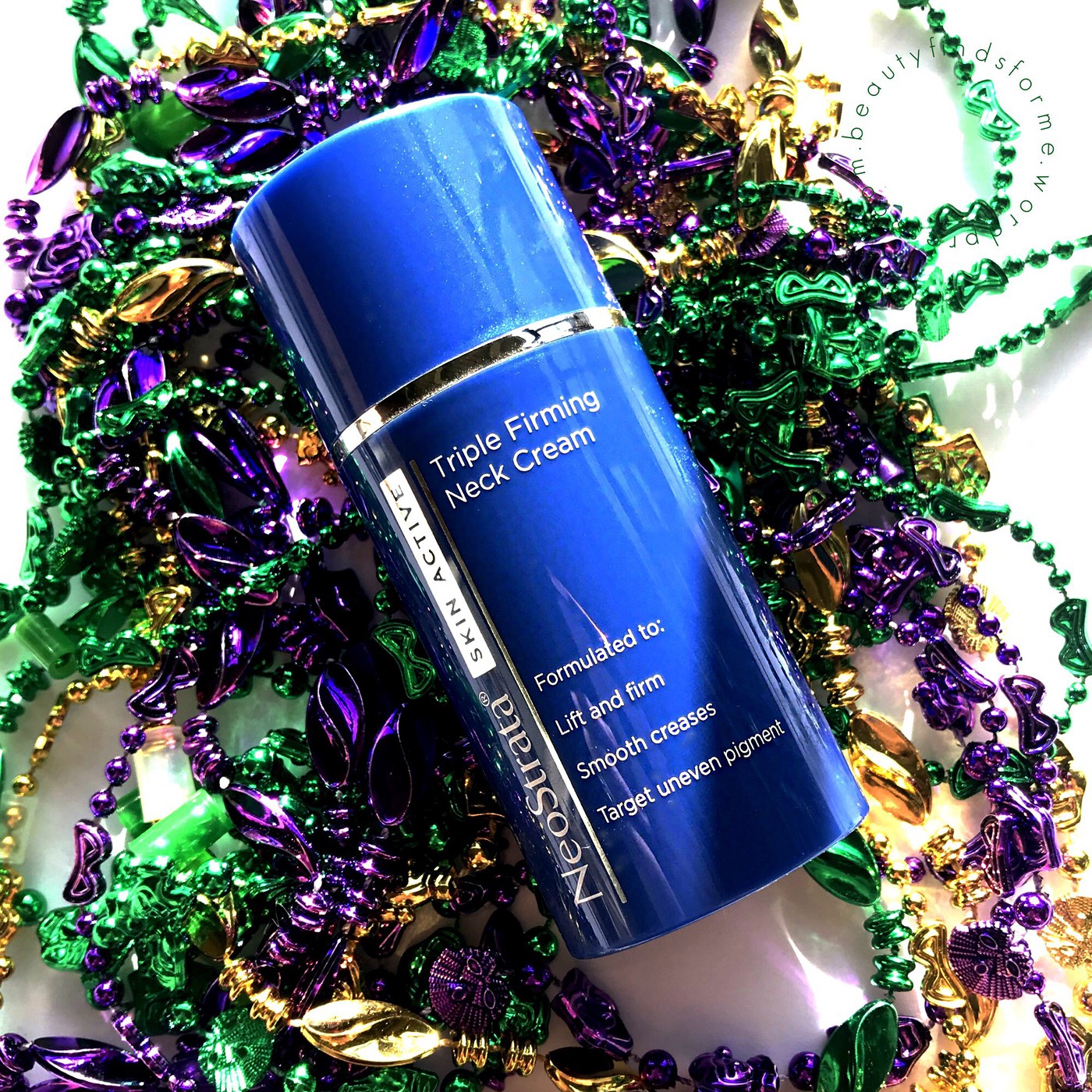 Neostrata is a brand that I have used in the past and I love their Glycolic Foaming Cleanser so much (see review here) and Enlighten Illuminating Serum (review here).   Neostrata uses advanced research and science for skin regeneration since 1974 ~ Neostrata's founders discovered the benefits of Alpha Hydroxy Acids (AHAs).  They believe that visible results come from the renewing layers of our skin and focus on skin resurfacing and rejuvenation.  For over 40 years, Neostrata has continued to be a leader in skincare discoveries ~ such as Polyhydroxy Acids (PHA)s) and Aminofil™, a patented amino acid that targets collagen and hyaluronic acid in your skin to help plump up and firm your skin.   I have another opportunity to try their Skin Active Triple Firming Neck Cream, courtesy of Neostrata via Brandbacker.  
"80% of women observed skin that was more, evenly colored, less blotchy, and had better clarity and radiance with this regimen. In a clinical study, a statistically significant improvement in skin tone/pigment was observed beginning at 4 weeks continuing to 16 weeks p <0.0001.93% of women from ethnically diverse populations showed improvement as early as four weeks with this regimen." from NeoStrata
Skin type/concerns:  Oily, aging, blemish prone, pores, hyper-pigmentation, fine lines and wrinkles. 
I received these products complementary to review and was not paid.  All reviews are my own honest opinion and  I never have been asked to write copy for a brand.  This blog post might contain promo codes, affiliate and referral links, which using my links will help generate a small commission that helps support my blog at no extra cost to you.
Key Ingredients
NeoGlucosamine (N-Acetyl Glucosamine/NAG)  is a non-acid amino sugar, shown to exfoliate dark spots and the surface cells that can cause skin to appear mottled and dull.  It is non-irritating and is similar to AHA and BHA in terms of skin exfoliation and is good for sensitive or rosacea skin types. 
NeoCitriate is another patented ingredient and helps aid in the collagen production and dermal matrix, so skin is firmer and plump. 

Palmitoyl glycine is another firming ingredient.  Amino acid glycine is found in collagen and it is compounded with emollient fatty acid palmitic acid.  This ingredient will also help with inflammation. 
Shea butter contains a rich source of concentrated natural vitamins and fatty acids ~ oleic, stearic, palmitic, linolenic ~ and is highly moisturizing and nourishing. It helps repair your skin, as well as reduce skin inflammation. It also smooths your skin to protect it from drying and it strengthens your skin over time as it helps aid in the collagen production. 
Vitamin E is a powerful antioxidant that can help create radiant skin as it revives skin tissue.  
Malus domestica (apple) fruit cell culture is made from uttwiler spatlauber, a rare Swiss apple and this ingredient can provide anti-wrinkle and anti-aging benefits as it stimulates our own skin stem cells
NeoStrata does not conduct animal testing and all routine product testing, safety and claims are conducted by human volunteers or using in vitro models. Since they are a global company, they do make exceptions if it is demanded by authorities for safety or regulatory purposes.  NeoStrata sources ingredients from companies that currently follow the international animal testing bans. 
Ingredients: Water, Acetyl Glucosamine, Cyclopentasiloxane, Triethyl Citrate, Cetearyl Alcohol, C1215 Alkyl Benzoate, Butyrospermum Parkii (Shea) Butter, Glyceryl Stearate, Glycerin, Isocetyl Stearoyl Stearate, Ethoxydiglycol Oleate, Dimethicone, Cyclohexasiloxane, Ethoxydiglycol, PEG100 Stearate, Polymethylsilsesquioxane, Nylon12, Isostearic Acid, Tocopheryl (Vitamin E) Acetate, Palmitoyl Glycine, Malus Domestica Fruit Cell Culture Extract, Hydrogenated Palm Kernel Glycerides, Hydrogenated Palm Glycerides, Dimethiconol, Isopropyl Myristate, Caprylyl Glycol, Lecithin, PEG40 Stearate, Ceteareth20, Carbomer, Xanthan Gum, Pentaerythrityl TetraDitButyl Hydroxyhydrocinnamate,Sodium Bisulfite, Disodium EDTA, Ammonium Hydroxide, Chlorphenesin, Phenoxyethanol, Ethylene Brassylate, Methyldihydrojasmonate, Isobutyl Methyl Tetrahydropyranol, Methyl Decenol, Caramel, CI 19140 (Yellow 5) cosDNA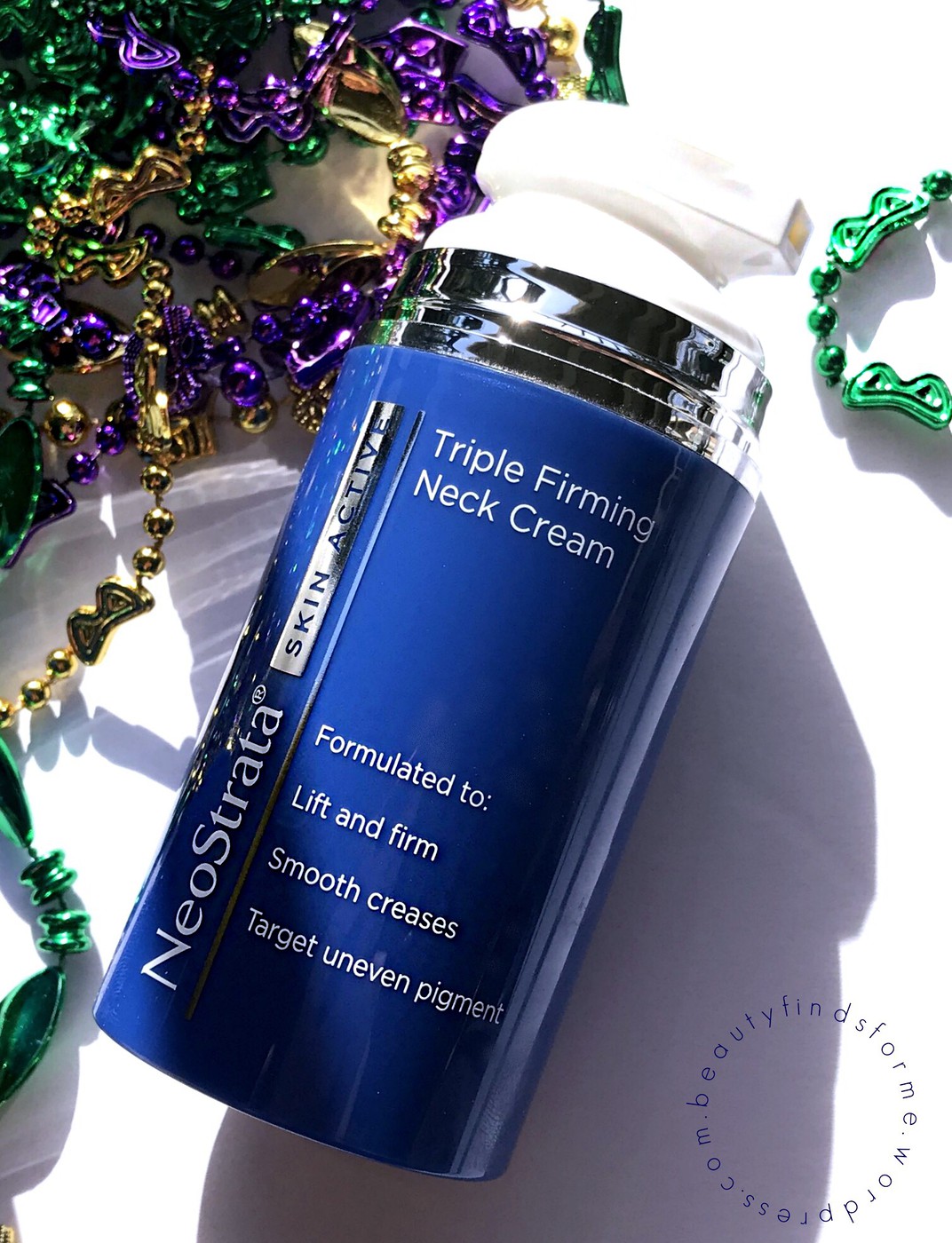 Skin Active Triple Firming Neck Cream comes in a nice navy blue tube container that is pretty substantial ~ this is not a lightweight product.  Silver and white lettering, plus a silver band between the cap and tube, finish the look nicely.  Remove the cap to reveal a really nice pump applicator.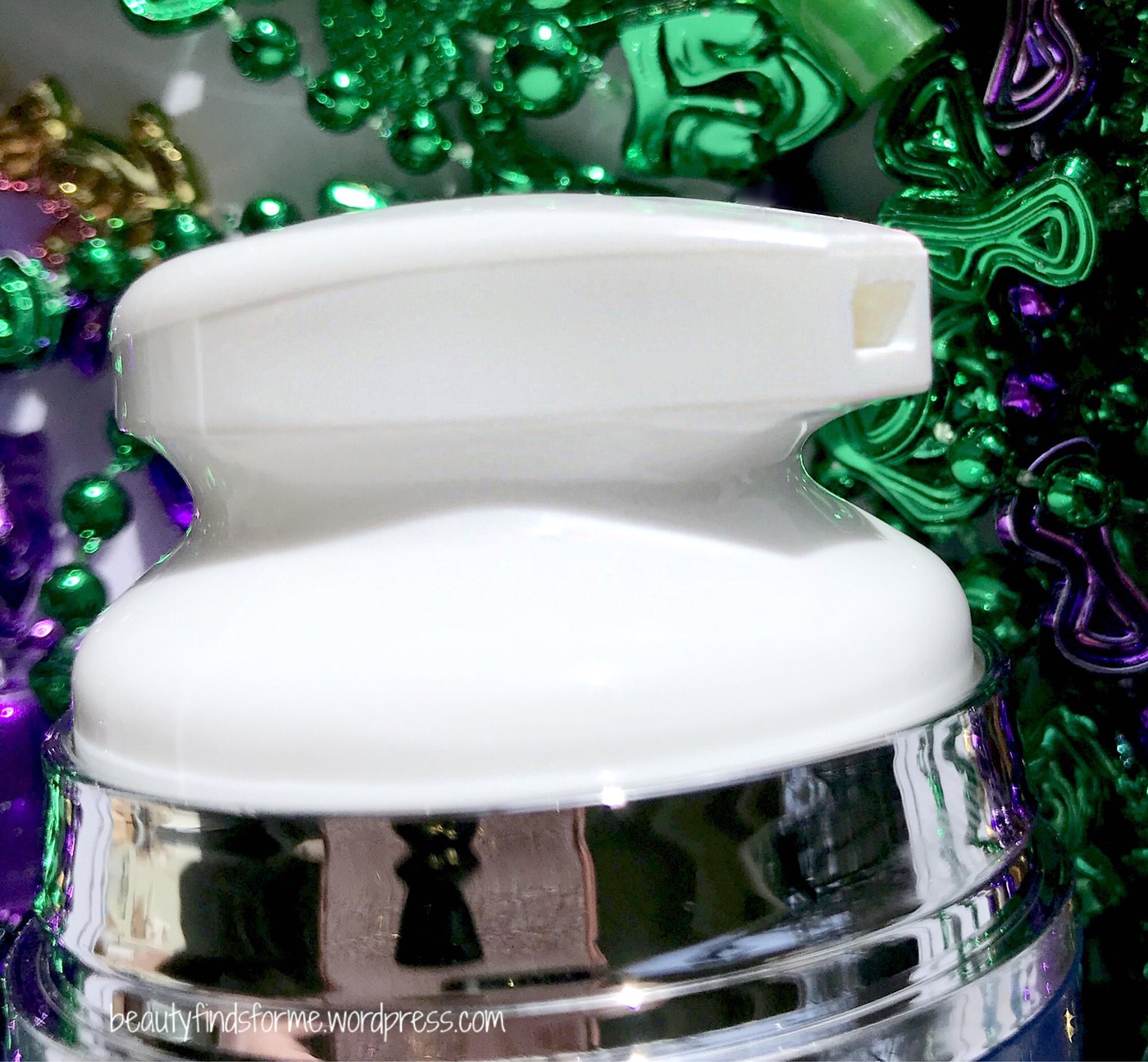 The top has a tear drop shape and the applicator is one piece in this airless pump. One pump is all I need for my neck as it does deposit a lot of cream.   The cream is very nice ~ it has a rich texture, but it isn't heavy and application is quite easy ~ it glides on smoothly without tugging or pulling.  It smells great too ~ the scent is coming from methyl dihydrojasmonate and isobutyl methyl tetrahydropyranol ~ yeah, very chemically sounding names but it is a soothing floral aroma that reminds me of jasmine.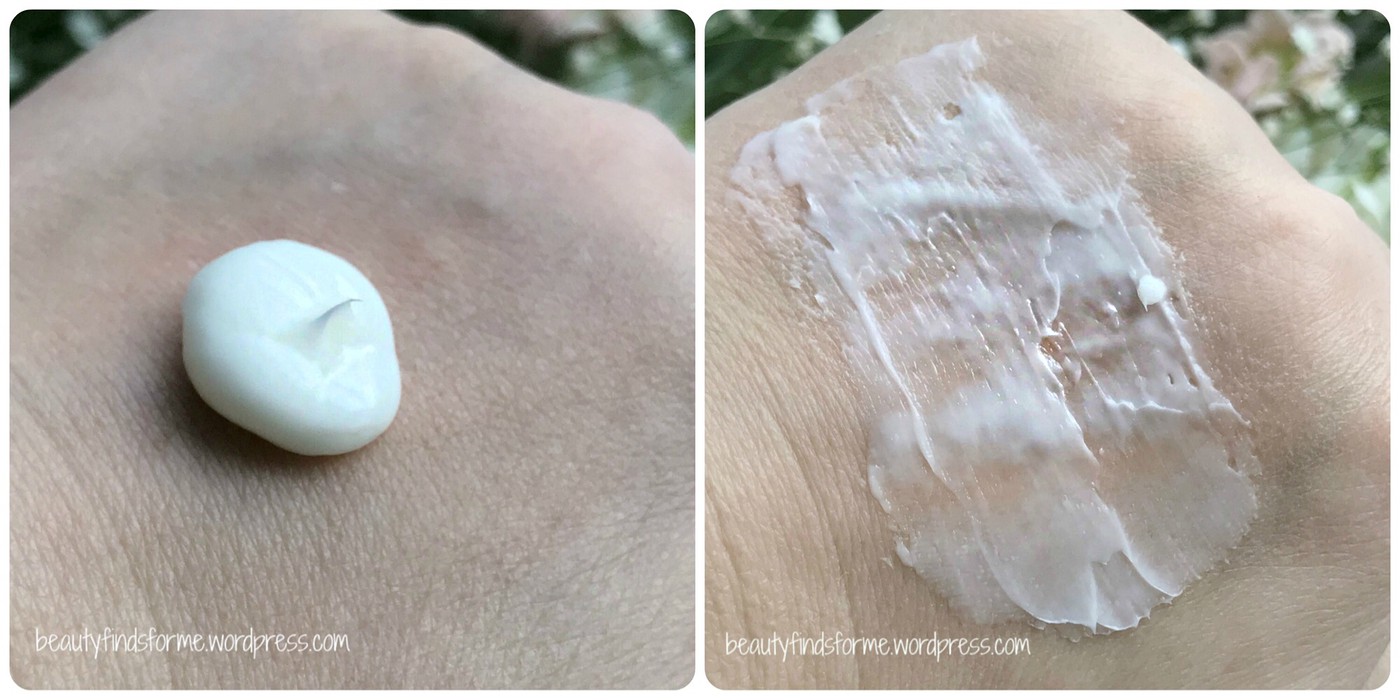 This neck cream absorbs quickly without a greasy finish if I only use the one pump ~ anymore and my neck becomes very slick and moist.   It leaves my skin soft, supple and moisturized, with an increase of 86% in moisturization!  But that is about it.  It may target collagen production which provides structure and shape, while plumping up your skin so wrinkles look less noticeable.  However, in order to help firm up neck skin, you need to target elastin production, as it is elastin that helps "snap back" the skin and firms it.  Facial exercises are also important as it will help keep your muscles toned.   
What is good about this neck cream is that it is full of emolliating ingredients along with some good reparative ingredients, so  it does soften and smooth the neck and décolletage.  I do not have age spots on either of those areas yet, so I didn't notice any lightening of hyper-pigmentation.  I would recommend that you top this neck cream off with a sunscreen of SPF 50 or higher, as that is what ages your skin the most   
Final Thoughts 
I will continue to use this neck cream until the last drop as it is such a lovely cream to use ~ the scent and rich feel of this product is a joy to use.  Also, according to NeoStrata, the dermatologist clinical studies take about 8 to 16 weeks to see significant improvement in neck and décolletage texture and décolletage pigmentation.  Have you tried any NeoStrata products?  Which ones? 
Where to Purchase
NeoStrata, of course! You get free shipping and 3 free samples with every order $75.00 or more.  
If you are outside of the USA, check out their International listing and pick the region you are in (click here) It's pretty comprehensive ~ they list individual countries under the categories of North, Central & South America, Europe, Middle East/Africa and Far East/Asia. I think they need to add Antarctica here ~ haha
[ Powered by BrandBacker ~ products received complementary for review purposes ]