[ disclosure: product received for review purposes. contains affiliate links ]

I am late in posting my September Peaches & Petals as I was on vacation for the first 10 days of October!  It came while I was away, but better late than never.  This month's theme is about pampering yourself "Sip Tea & Feel Like A Queen".     Peaches & Petals is a subscription service that is focused on lifestyle and beauty products.  From their website  "Experience our world of fun, flirty and fashionable vintage-modern lifestyle in a hand-curated box delivered to you each month"  This box was sent to me for review purposes from Peaches & Petals and I thank them for their generosity as always 🙂  I am always appreciative of companies who look for honest feedback on their services.
Informational Card
Explanation on valuing products:  Since Peaches & Petals does not give a value on their products,  I normally will use the Retail Value from the vendor's site or an average if I find the product on multiple sites with varying prices.  Subscription boxes are usually basing their value on Retail Value, not Markdown or Sale Values.  With that in mind, you can usually find products for less, just like anything else in the marketplace.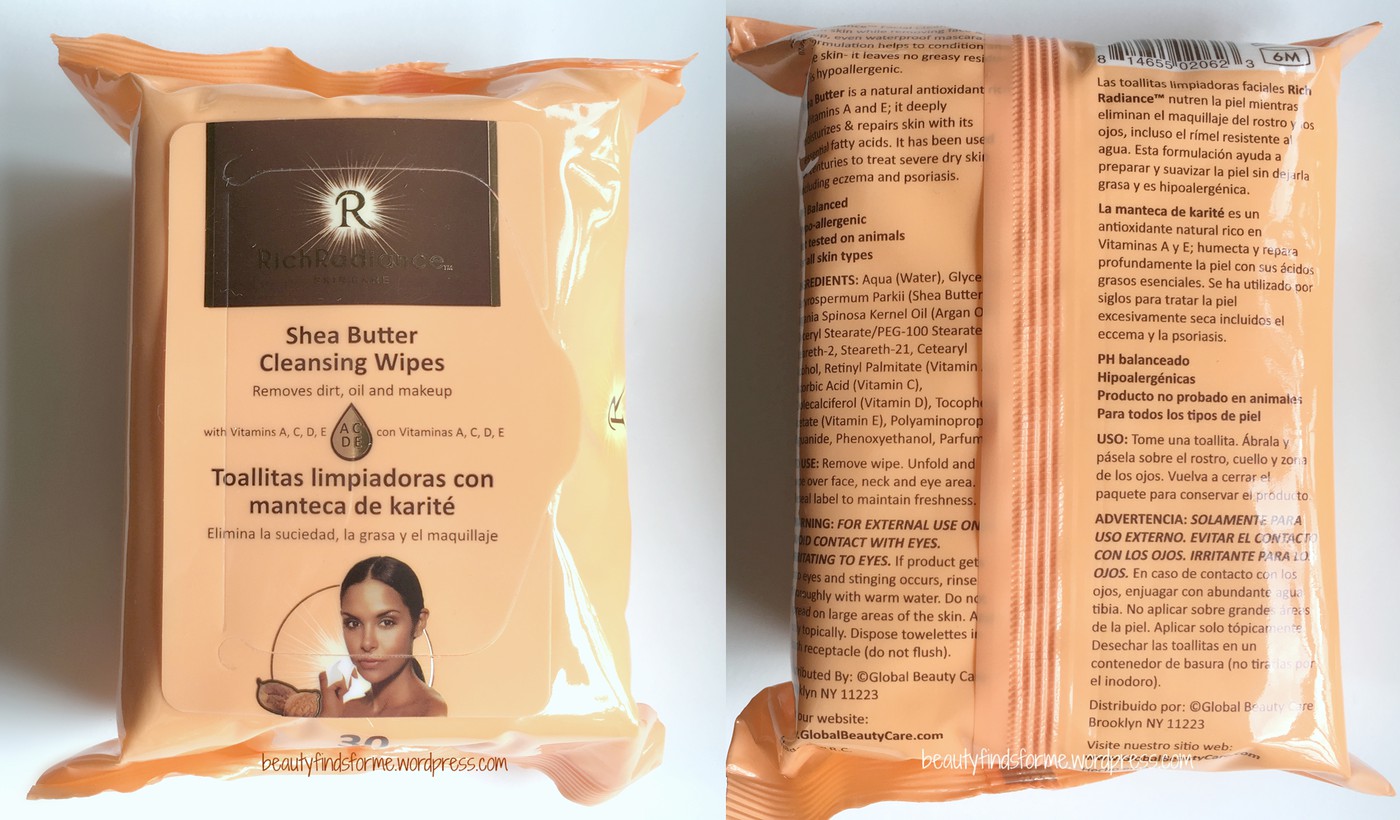 Rich Radiance Skincare Shea Butter Cleansing Wipes  (30 count)   This is going to be great for the upcoming winter months.  I like using a more nourishing cleansing wipe on my face after I come in from the harsh cold winter winds ~ especially when I have to shovel my car out of the snow!  They are also good for moisturizing my hands quickly, as my hands suffer horribly in the winter ~ they get so raw and chapped and this is because I am always losing my gloves and mittens.  So, I wind up removing snow from my car without any protection!  These wipes remove dirt, oil and makeup and contain vitamins A, C, D & E.  This formula will condition your skin while soothing it and it claims not to leave a greasy residue.  Shea butter is known for its deeply moisturizing and repairing benefits due to its source antioxidant vitamins A and E and essential fatty acids.  Shea butter helps severely dry skin and skin issues.  It is hypoallergenic as well.  30 count RV $4.99
Ingredients: Water, Glycerin, Theobroma Cacao (Cocoa) Seed Butter, Argania Spinosa Kernel Oil (Argan Oil), Glyceryl Stearate/PEG-100 Stearate, Steareth-2, Steareth-21, Cetearyl Alcohol, Retinyl Palmitate (Vitamin A), Ascorbic Acid (Vitamin C), Cholecalciferol (Vitamin D), Tocopheryl Acetate (Vitamin E), Polyaminopropyl Biguanide, Phenoxyethanol, Fragrance cosDNA analysis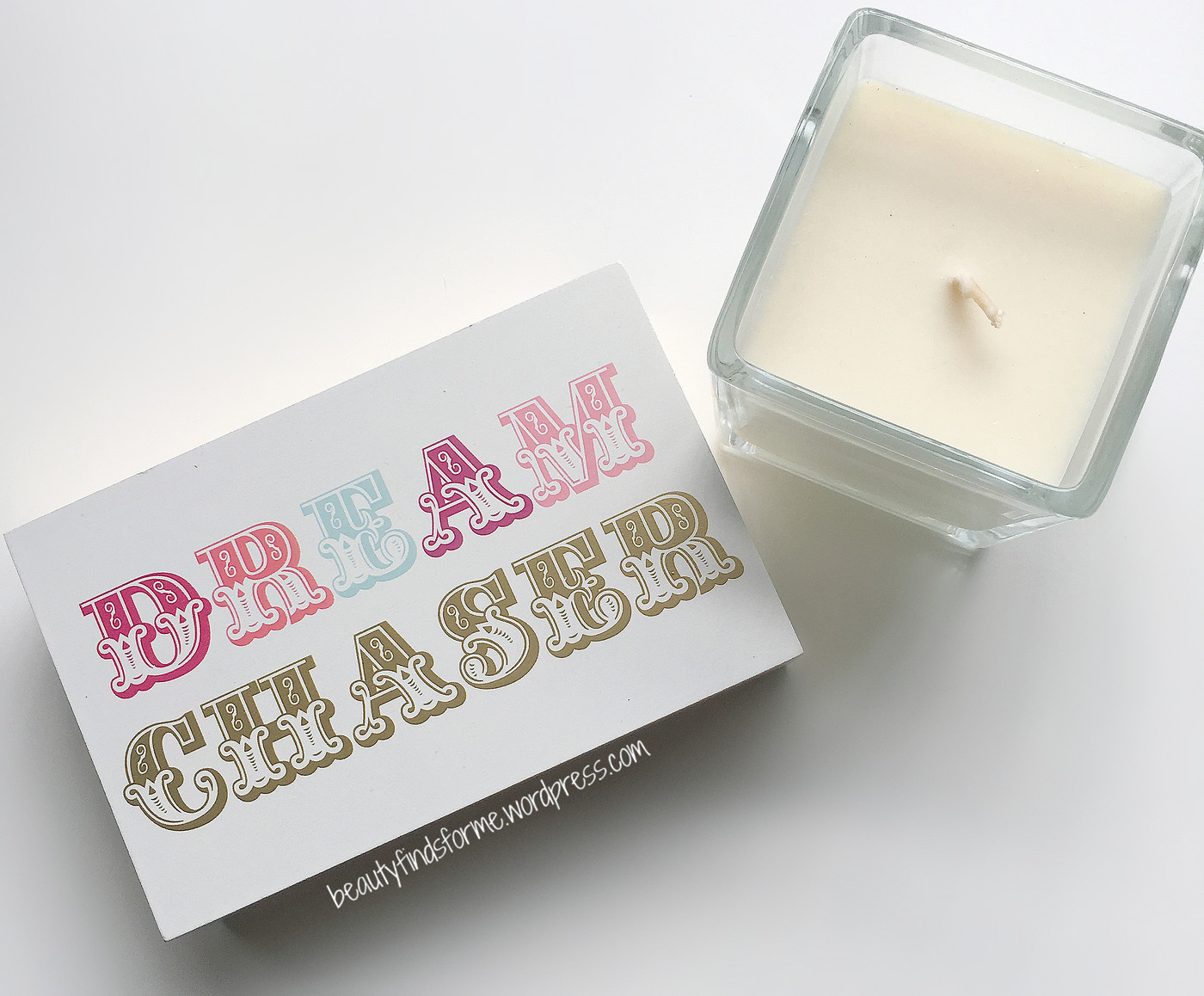 Macbeth Collection by Margaret Josephs Decorative Box/Wall Plaque This open wooden box  is painted white and the bottom has "Dream Chaser" written on it ~ the inside is white and measures 6 x 4 inches .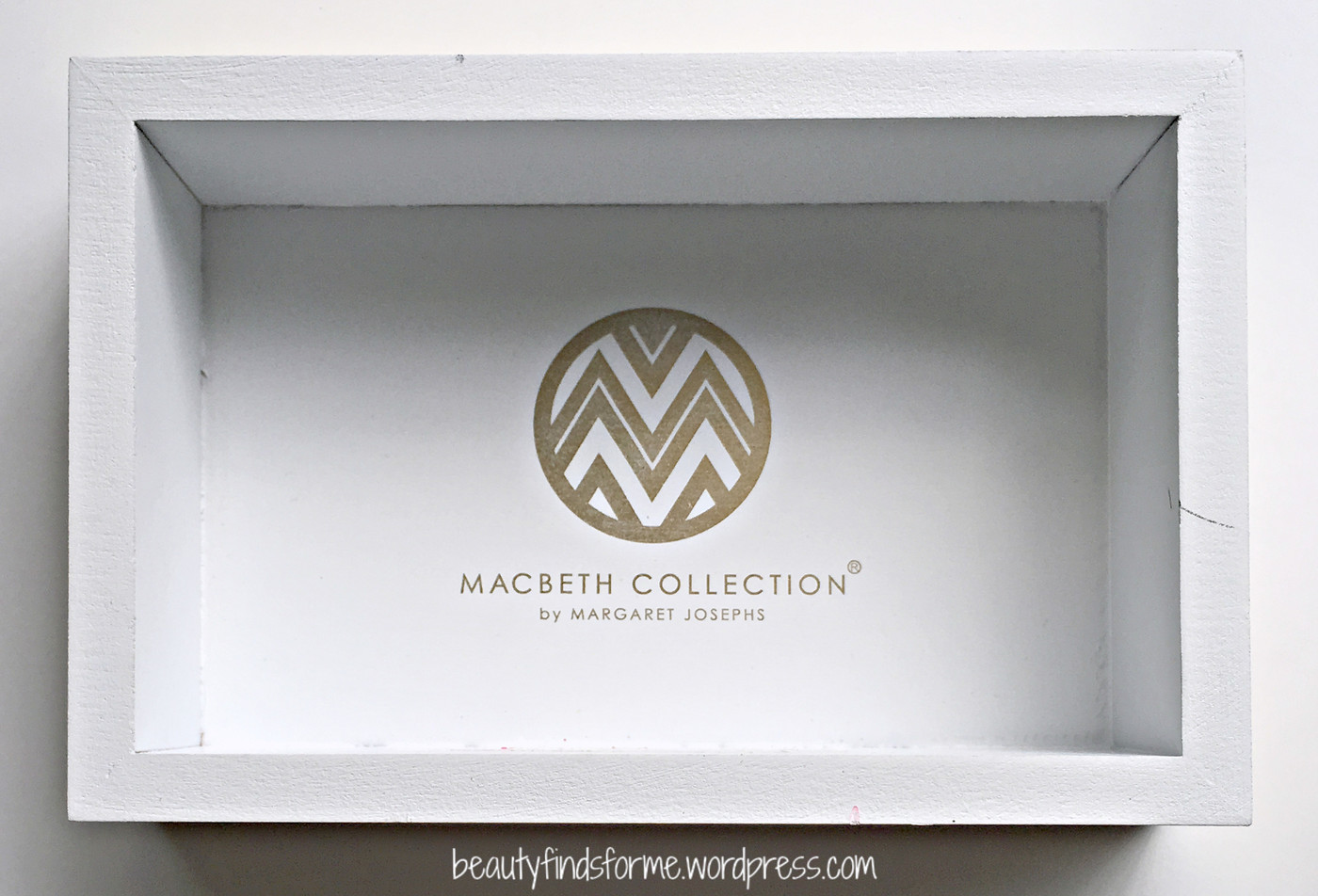 The closest I found for this box online was at eBay and they were selling this for $15.00.  At any rate, this is a nice piece to toss my keys in and I will keep it in the hallway. You can also hang this on your wall as well. 

Peter Pauper Press White Tea & Ginger Essentials Premium Soy Candle  This is an unexpected treat!  This candle comes in a lovely box with a delicate floral watercolor-like design, perfect for gifting and it is housed in a heavy square glass jar, measuring 3 1/4 inches.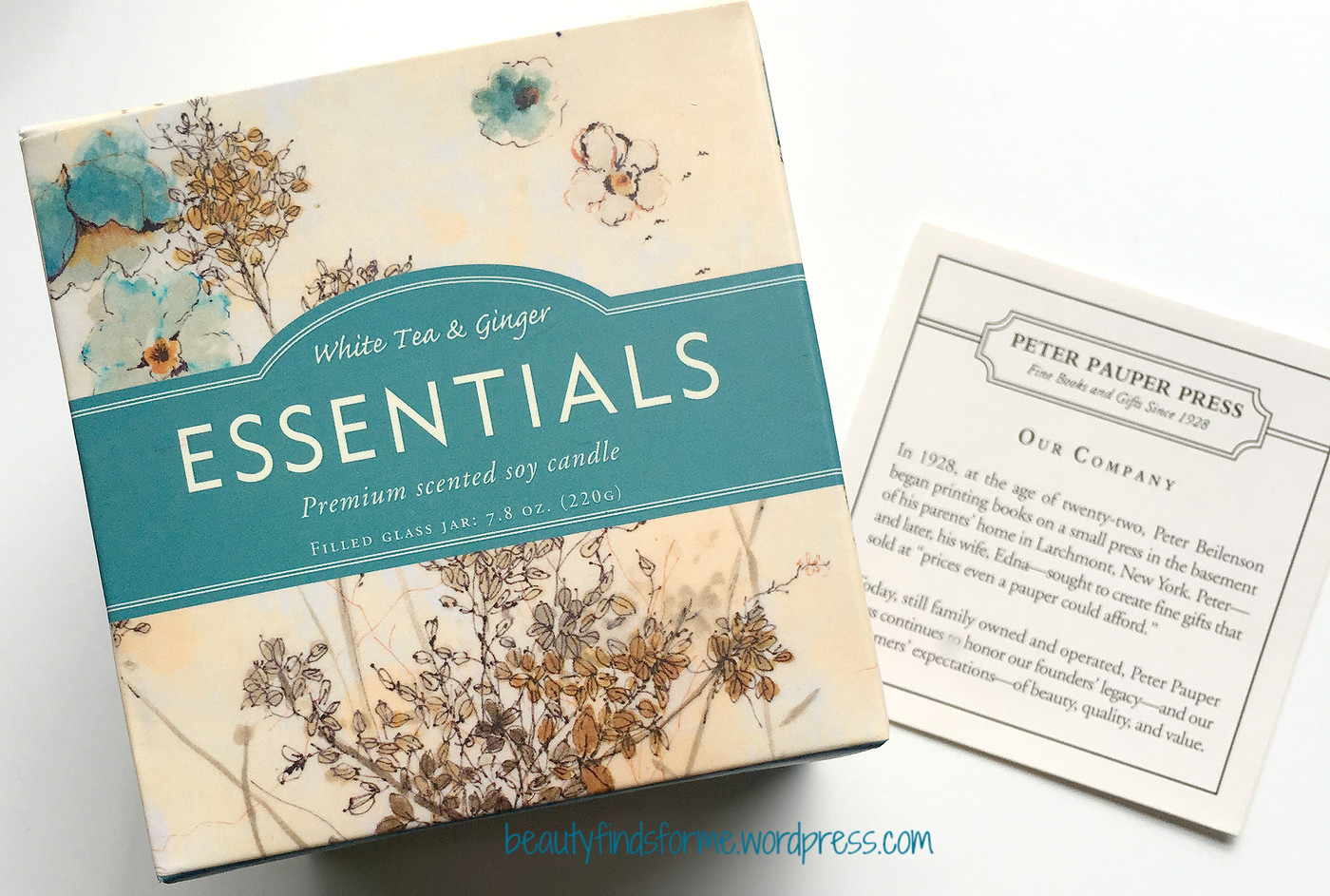 The candle is actually two toned, with a light mocha beige shade on top and a creamy off-white color on the bottom. This smells like light tea to me, perhaps the ginger is at the bottom part of the candle and I will smell it then?  White tea and ginger scents will promote clarity and mental alertness.  I really love how this candle looks ~ its presentation is very classy and would look great on a dark table or in the bathroom.  The 100% soy wax candle is naturally scented with an all cotton lead-free wick. It is 7.8 oz and has a burn time of 40 hours.   RV $14.95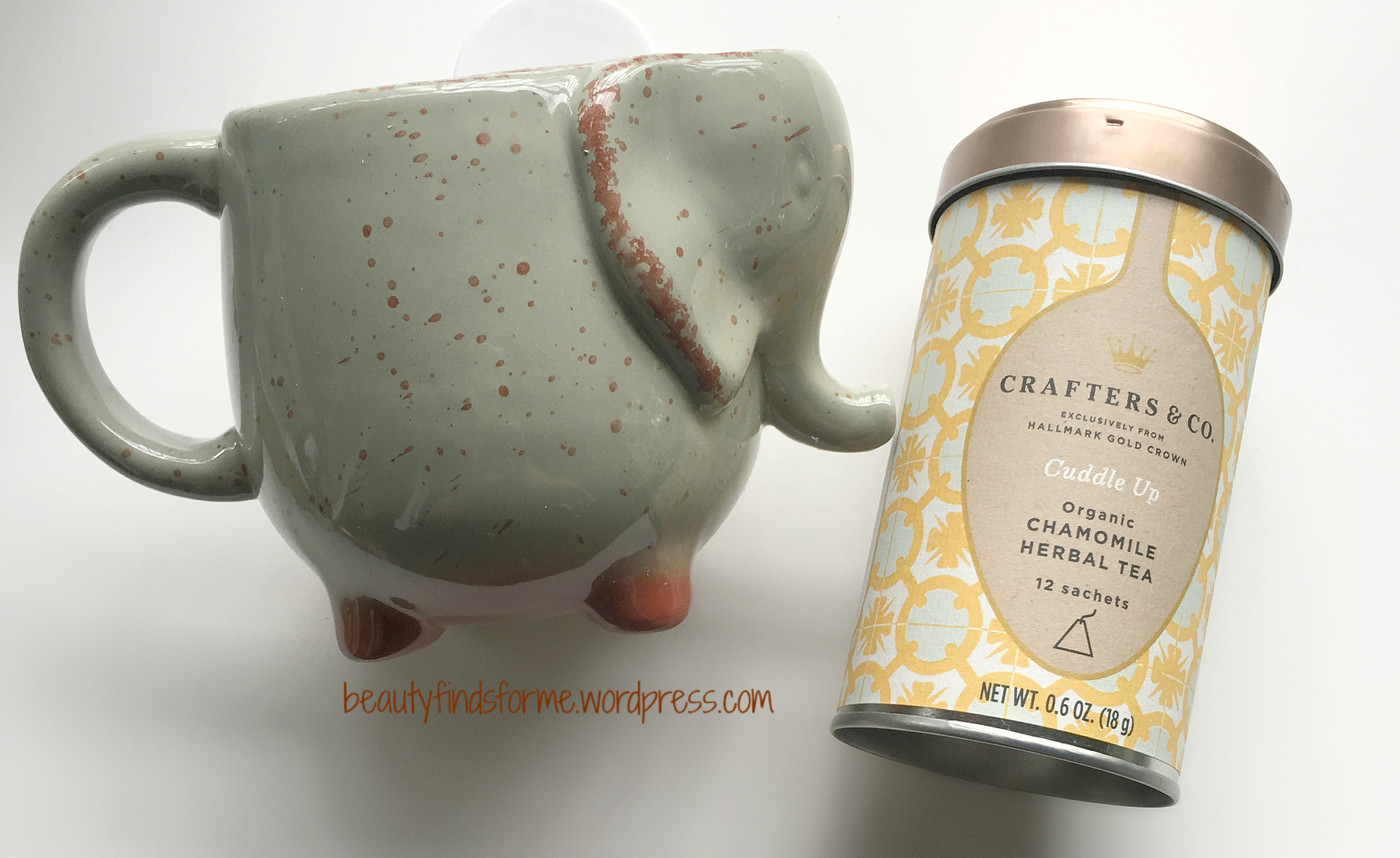 Eternal Ceramic Elephant Tea Mug  This is adorable!  This 10 ounce stoneware ceramic elephant shaped mug is in a light olive-grey glaze with speckled with rust-brown accents in a satin finish.  Its head actually is a tea caddy, where you can place your used tea bag.  This is dishwasher and microwavable safe, as it can withstand high heat.   This is so cute and it is A HUGE mug ~ you can use this for drinks other than tea, of course!  This is handmade in Thailand, so your mug may vary in design and color shade.  RV $18.99 but you can get it for $5.49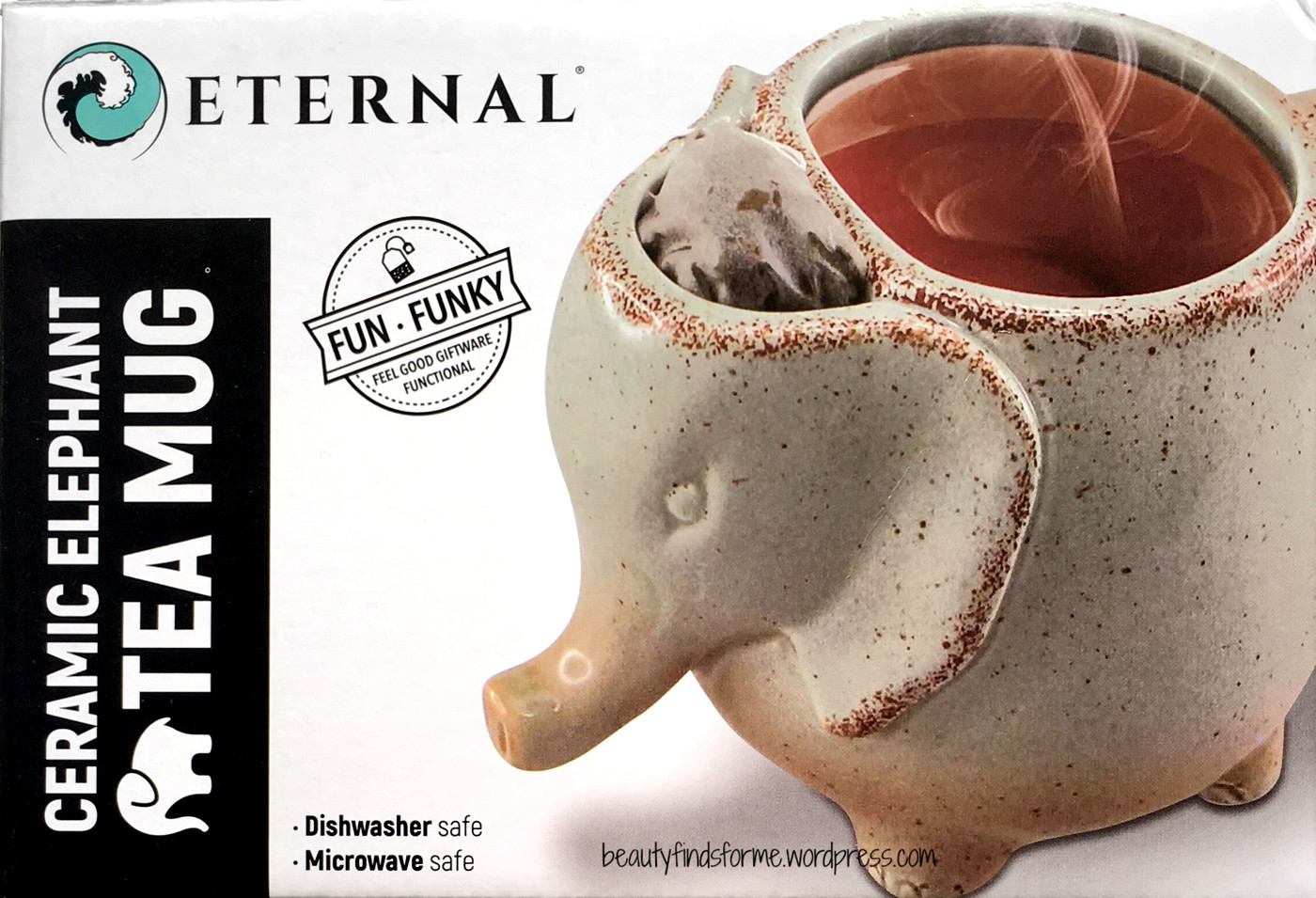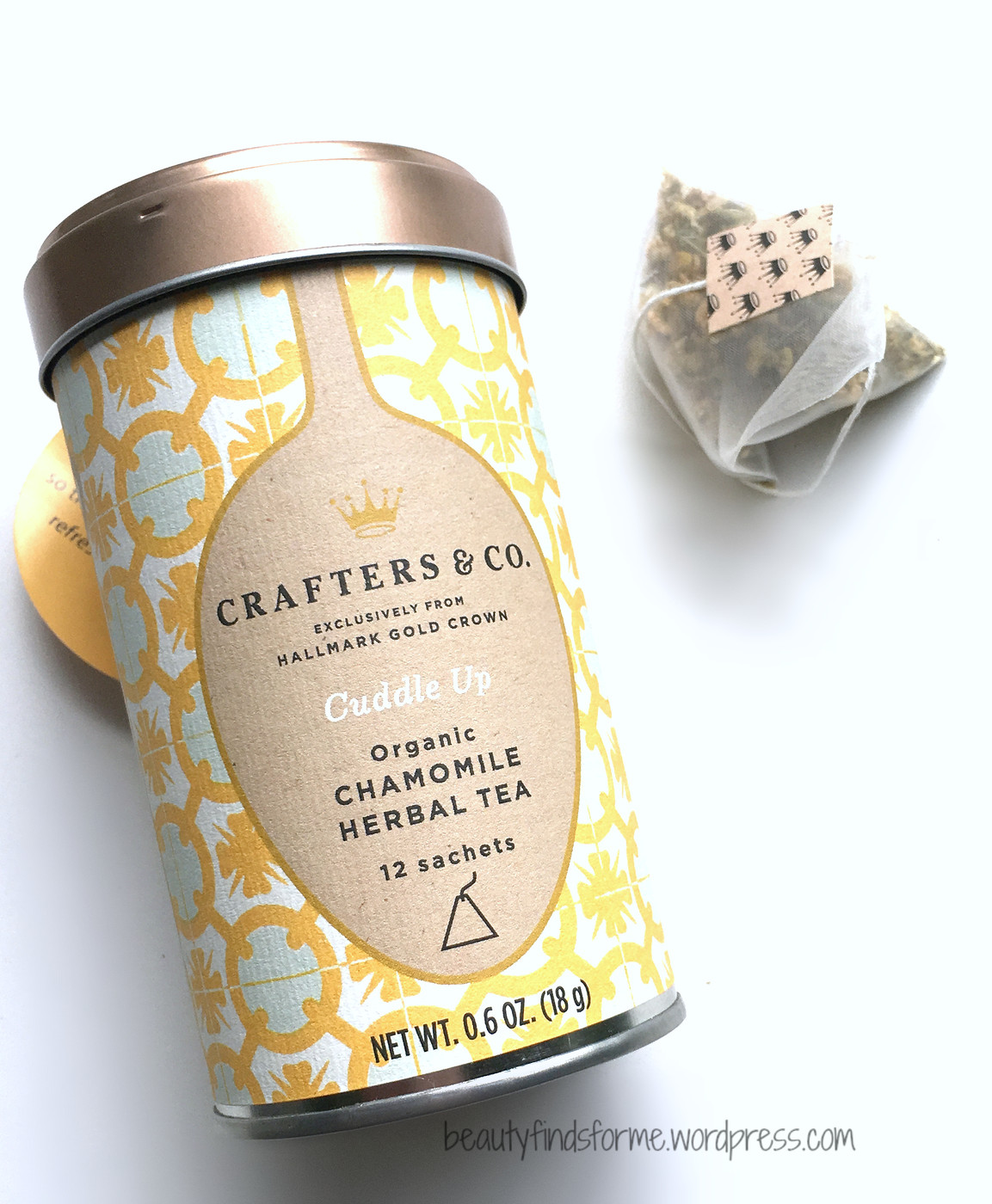 Hallmark Gold Crown Crafters & Co Herbal Tea in Cuddle Up (Organic Chamomile Herbal Tea)  This is a thoughtful curation ~ not only do we have the tea mug, Peaches & Petals added the tea as well to go with it!  This is a caffeine free herbal tea with organic ingredients of chamomile, peppermint and lemongrass for a soothing and relaxing cup of tea.  Just add 1 bag to 8 – 12 oz of almost boiling water and steep for 6 minutes.  Take out tea bag and enjoy! This is blended and packed by hand in Kansas City and certified USDA organic by OneCert.  12 sachets RV $12.95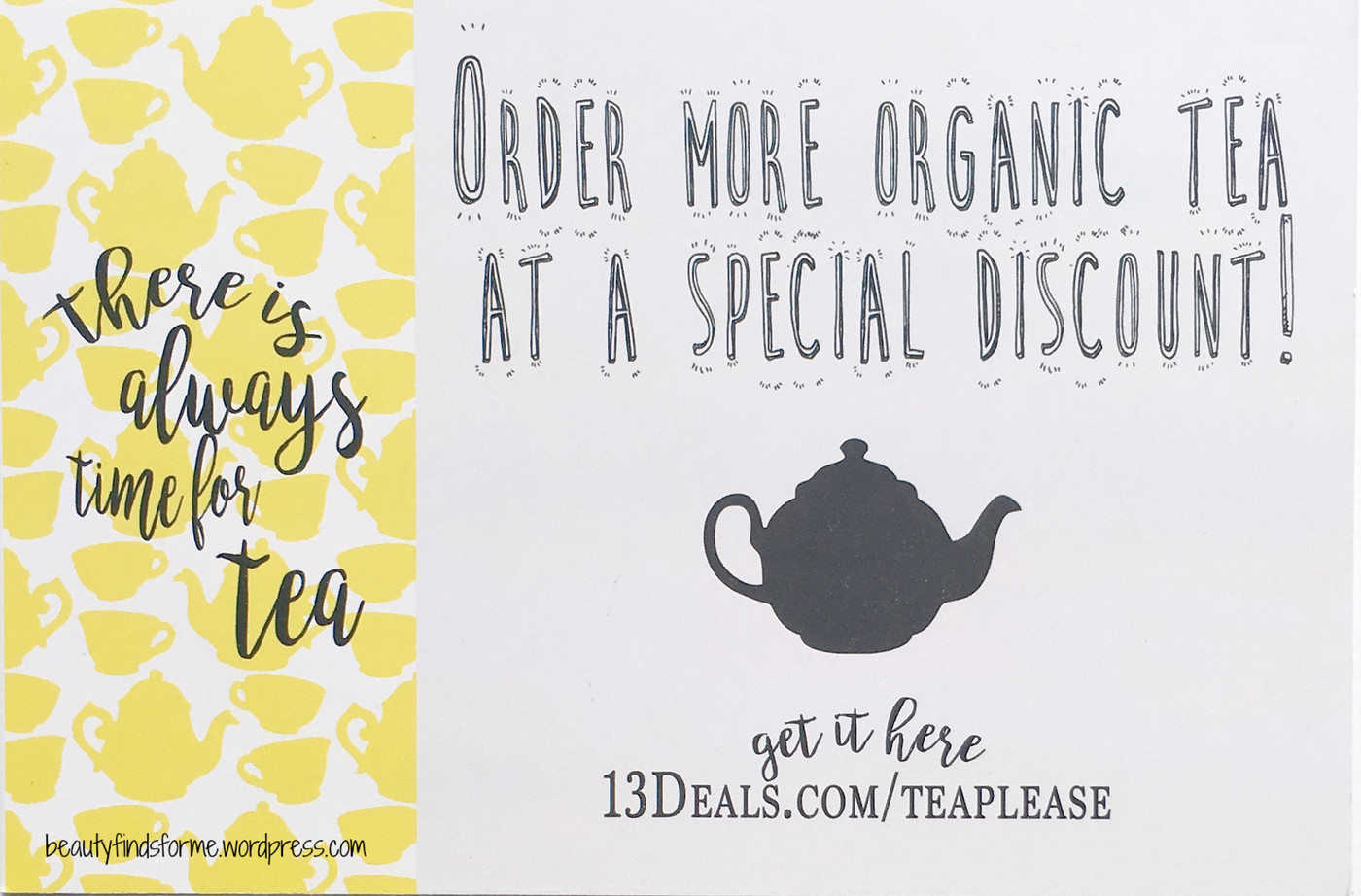 Final Thoughts
I love this month's box! This is one of the best ones yet that Peaches and Petals has curated ~ I love all of the items!  My favorites have to be the candle and elephant mug, though!   Peaches & Petals monthly subscription boxes are $19.99 a month and that includes shipping.   This month, the box looks to be of  a retail value around  $53.00, based on the retail value of the items.  Many thanks to Peaches & Petals to sending this me for review purposes ~ I always look forward to seeing what P&P puts in their boxes! Did you receive this month's Peaches & Petals box?  What was your favorite item and what do you think of it?

If you would like to subscribe to Peaches and Petals, I wold love it if you used my referral links!

[ products were received complementary for review purposes.  All opinions are my own and are unbiased.   ]
[ Blog post contains affiliate links and referral links. Descriptions in italics from linked site ]
Save
Save
Save
Save