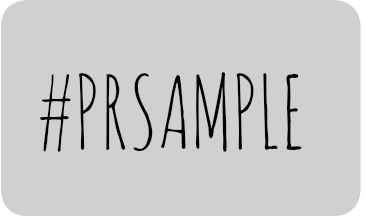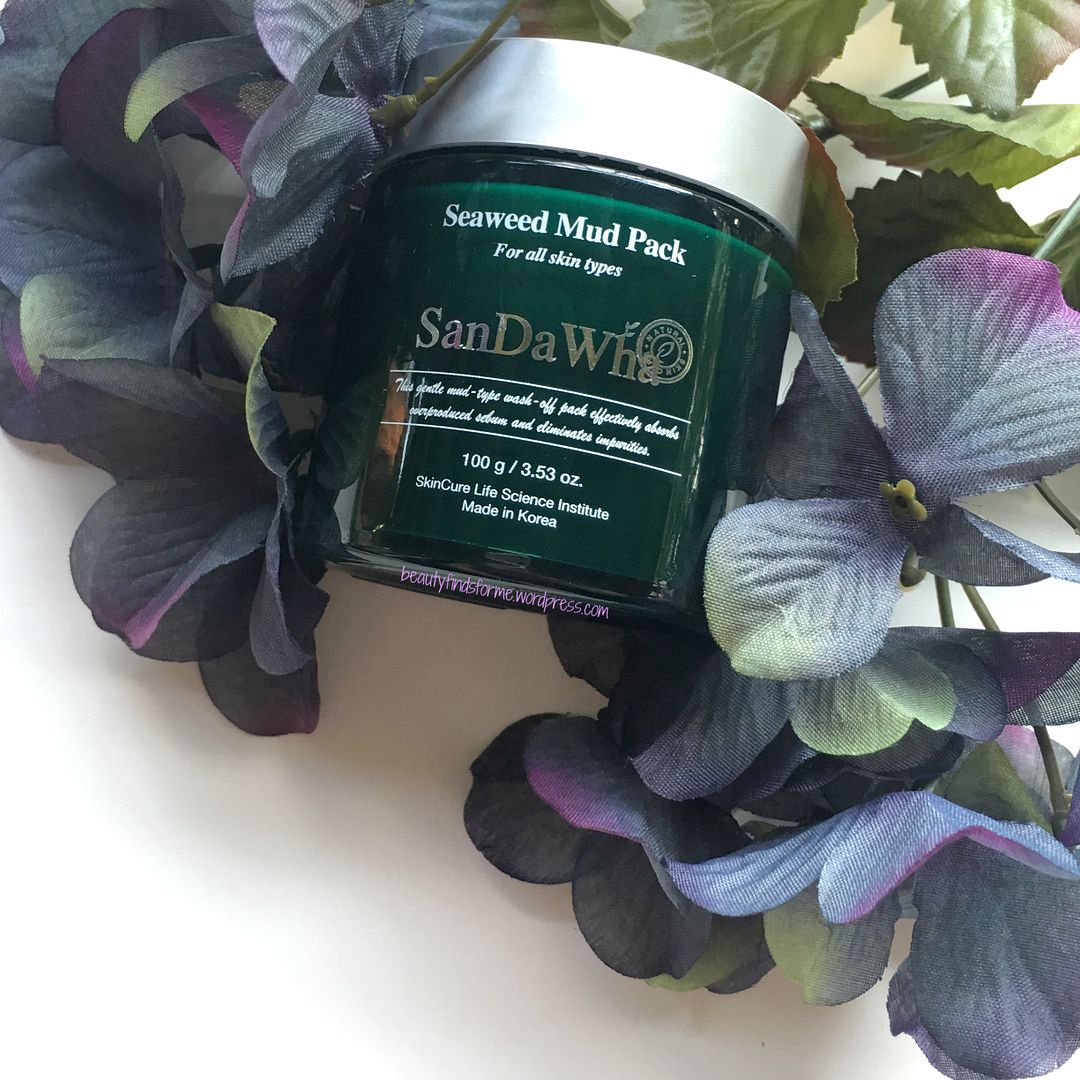 W2Beauty is a K-Beauty online shop, where Alice, the owner, provides deep attention and care to the products she curates, as well her commitment to her customers, by recommending products and helping customers with questions ~ as well as giving a lot of freebies with your order!  I enjoy shopping at W2Beauty, due to the personal touch that she brings to her store and I hope that never changes.  Recently, W2Beauty did undergo some changes, which means new and exciting brands, lower prices, a community board and a W2Beauty Blog.
Late last year, I was very honored to be chosen to review some SanDaWha items from W2Beauty.  I was familiar with the brand, but it was not a very Western accessible brand ~ there were no shops that carried their products that shipped to the USA.  W2Beauty now carries SanDaWha, which looks like the full range of products, including their famous camellia skincare products.  They just recently released some new items and I received two of them for review purposes ~ Aqua Natural Mild Cleansing Gel, a plant based mild cleanser which is great for oily skin and Seaweed Mud Mask.


SanDaWha is made by Skincure, founded in 2004 and located in Yongin City. This company has three Research and Development centers ~ Jeju Island, Osan City, Yongin City ~ and they develop new cosmetics while discovering new natural ingredients to use in their products. They have 11 patents registered and 10 published, with a cGMP certified factory in Osan City. Their mission is to use only natural ingredients ~ including pigments, fragrances, preservatives, surfactants and plant-extracted oils ~ follow EWG standards and use only level 1-2 safe ingredients ~ formulate their products with innovative and scientifically proven complex ingredients ~ incorporating the One-Stop System: from soup to nuts, Skincure controls the entire scope from selecting ingredients, making the product and final sales.
SanDaWha is one of several brand lines Skincure produces and I was keenly interested in it, as its main concept is natural skincare with ingredients sourced from Jeju Island. It is safe and eco-friendly, free from mineral oils, alcohol, synthetic pigments, fragrances, phthalates, dioxane, formaldehyde, PEGs, synthetic detergents, harmful chemicals and artificial preservatives. It uses hypoallergenic ingredients, with pure natural plant oils and plant based substances.

My skin type and concerns:  oily, aging, blemish prone, hyper-pigmentation issues, clogged pores, fine lines and wrinkles around my eyes

Description:  This gentle mud-type wash-off pack effectively absorbs overproduced sebum and eliminates impurities. This pack which contains seaweed extracts soothes for irritated and sensitive skin.  With tight and soft texture, this pack covers skin softly and cares sagging pores. 
What Will It Do
According to the description, SanDaWha Seaweed Mud Pack will
Eliminates excess sebum and impurities for purified pores
Seaweed extracts soothe and moisturize irritated skin
Helps tighten the loose and sagging skin
Leaves skin soft and refined
This mask contains kaolin, a white clay that helps remove dirt and debris on your skin, while absorbing excess oil and reducing shine. Kaolin is very good for oily and blemish-prone skin. It also has bentonite clay, which is for smoothing, exfoliating, cleaning pores and improving overall skin tone.  Allantoin is known for healing, soothing and softening skin, it also helps remove cracked and chapped skin, leaving behind healthy looking skin.
So, there is your mud ~ let's talk about the seaweed in here ~ undaria pinnatifida (wakame) ~ yes, your seaweed soup!! This edible green sea vegetable is also beneficial in skin care products, as it has antioxidant and anti-inflammatory properties, as it contains a slew of B vitamins (B1, B2, B3, B6, B12) and it helps protect your cells against external factors such as UV rays.  It also helps suppress an enzyme that prevents your skin from creating hyaluroic acid, which is what keeps your skin elastic, firm and smooth.  This enzyme, hyaluronidase, will not allow new collagen and elastic to be created, because it is suppresses hyaluronic acid.  Wakame will prevent the production of hyaluronidase and therefore, allow your skin to create collagen and elastin. (source truth in aging)  
Hizikia fusiforme is a brown sea vegetable that grows wild along the rocky shores in Japan, Korea and China. It is rich in minerals ~ calcium, iron, magnesium ~ and helps maintain healthy skin.  Algae oligosaccharides are an alternative to retinols ~ they are more gentle and less irritating, but will aid collagen production and protect against harmful UV rays. Ecklonia cava, another marine algae, has strong anti-oxidant benefits, as it is rich with phlorotannins and is more potent than green tea extracts!  Sargassum fulvellum is a brown macroalgae and is rich in vitamins, proteins, minerals, flavonoids, polysaccharides, polyphenols ~ all contributing to its anti-inflammatory, anti-microbial and skin brightening properites.
This mud mask also contains two oils ~ rosewood and vanilla ~ which contribute to its natural scent and have some additional skincare properties as well.  Rosewood is used to help rejuvenate your skin cells, helping heal and diminish scars and wrinkles.  Vanilla is an antibacterial and anti-inflammatory, which helps heal blemishes and soothe skin. It also has powerful antioxidant benefits due to vanillin, which contains polyphenol
Ingredients
purified water, kaolin, propanediol, glycerin, bentonite, caprylic/capric triglyceride, pentylene glycol,  cetearyl olivate, sorbitan olicate, sorbitan caprylate, allantoin, undaria pinnatifida (seaweed) extract, hizikia fusiformis extract, algae oligosaccharides, ecklonia cava extract, sargassum fulvellum extract, aniba rosaeodora (rosewood) wood oil, vanilla planiforlia (vanilla) fruit oil
cosDNA analysis
This mud pack comes in a deep forest green 100 gram glass jar, with silver and white lettering, topped off with a matte silver tone lid.  The mud pack is quite dense and it did settle quite a bit in transit, so it looked like it was only 3/4 of the way full, but this is based on weight, not volume.  There is 100 grams of seaweed mud in here.   The mask is a light dove gray in color and has a delicious warm and woodsy scent to it.  The below photo is after I used this 3 times, which is why it looks a bit depleted!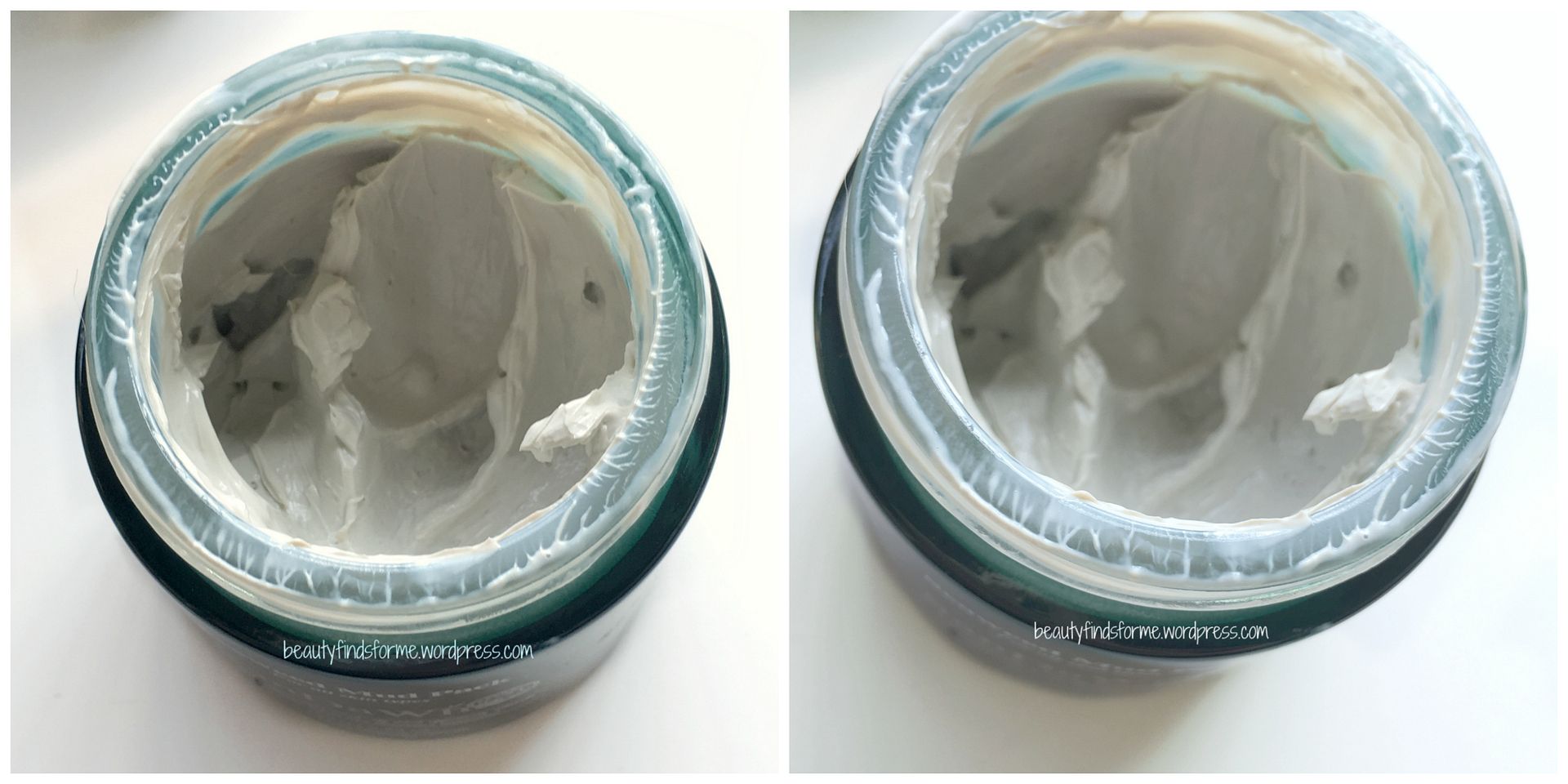 This mask is very creamy and spreads easily on my face ~ in fact, it is so creamy that I had to look at the ingredients again to see if there was shea butter in here.  It has that smooth, silky dense texture that I associate with shea butter.  However, it doesn't contain shea butter, so I think this creamy texture is due to the glycerin and  caprylic/capric triglyceride ingredients, which the latter is a compound from coconut oil and glycerin.  
This is a mask that never really comes to a hard dry-down ~ there is not major tightening or dryness, as the mask dries down to what I call a thick pudding consistency. It is no longer moist, but it is not sucked dry of its water either.  This mask is a mask for those with dry, blemish prone skin as well, because it won't be too drying on your skin.   You can see from the photo below which is after 15 minutes, that even though the mask now has some cracks in it, it doesn't flake off when I smile.  It is still pretty flexible and it is easy to wash off.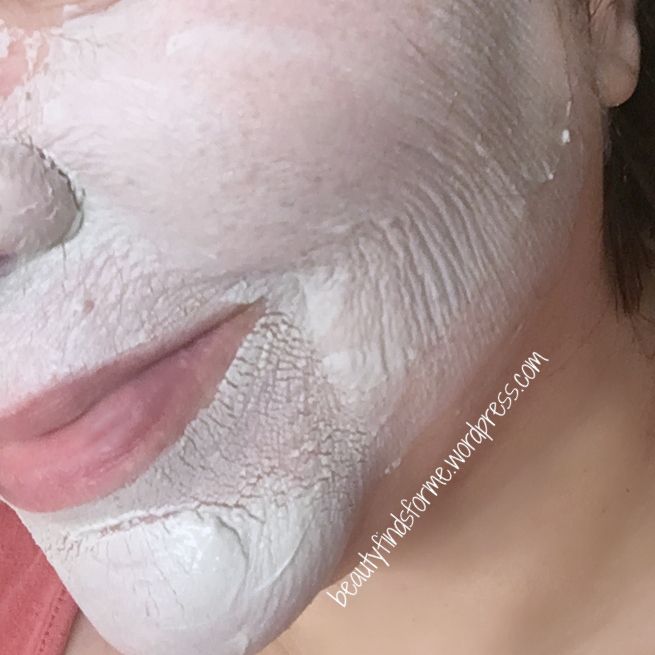 After rinsing off, my skin feels clean and very moisturized ~ again, I kept thinking it had shea butter in here!  My pores were cleaned out and I felt that my skin looked tighter and more firm ~ yes, temporarily, but hey, I will take what I can get!
Final Thoughts

Another really fine product from SanDaWha!  I think that all skin types, barring any allergies, can use this seaweedy-mud packed wash off mask and get solid results.  I have oily skin and it worked fine in extracting the gunk and excess oil, but leaving my skin feeling hydrated and smooth.  I do not feel that this is a drying mask at all, so even those with the driest of skin types might enjoy using this mask ~ it is very moisturizing.   The scent is also amazing ~ it has gentle, sweet and spicy wood scent to it and I love it!  If you are expecting the scent of kelp, you will be disappointed!! hahaha.  The only downside to this product is that SanDaWhat is a bit on the expensive side compared to other K-Beauty brands.  I think this is a mid-range brand, so they will be more costly than an Innsifree, TonyMoly and Etude House, but I find that SanDaWha makes quality skincare products and if you are looking to step up your game, I highly recommend looking into this brand.
Have you tried any of SanDaWha products?  Which item have you tried and what did you think of it?  I will be testing out the Aqua Gel Cleanser next from this brand ~ pretty excited to give it a try!

Where To Purchase

W2Beauty carries the SanDaWha line, including the 100 mL jar of Seaweed Mud Pack (click here to purchase) for $40.00.  
W2Beauty has now implemented a flat rate shipping fee based on your country and if you purchase $60.00 or more, you will get free shipping as you get free samples. Check out their shipping changes and rates here.  W2Beauty has a current deal for FREE shipping if you include any products from Benton (which is amazing, check out my reviews here), Klairs ~ the supple toner is fantastic ~ and Troiareuke.  So, if you add Benton's Fermentation Eye Cream to your cart and a SanDaWha item, you automatically get free shipping.

[ this product was complementary for review purposes ~ all opinions are my own and are unbiased.  Blog post contains affiliate links ]
[ descriptions in italics from product site ]