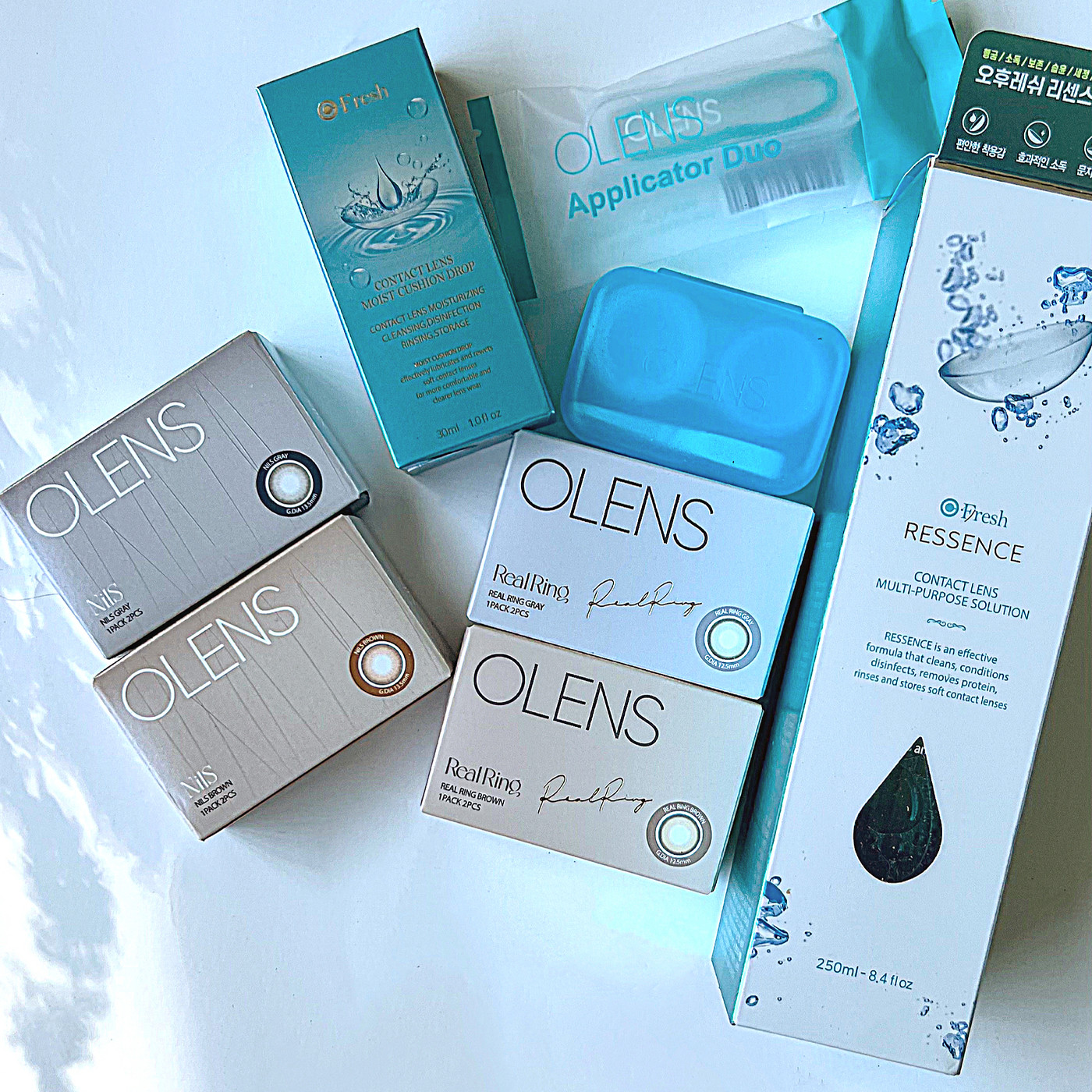 I am a huge fan of the colored contact circle lenses from OLENS ~ their hazel, olive, brown  and aqua lenses are fantastic for light colored eyes!   OLENS came out with a new design Nils plus they sent me their very popular Real Ring contacts are well.  I received these lenses from OLENS complementary for review purposes.  Save 10% at OLENS with my promo code BIAN
I received these products complementary to review and was not paid.  All reviews are my own honest opinion and  I never have been asked to write copy for a brand.  This blog post might contain promo codes, affiliate and referral links, which using my links will help generate a small commission that helps support my blog at no extra cost to you.
OLENS is one of the first color contacts specialty brand to go global and they have helped introduce specialized colored contacts.  OLENS has developed Puscon, a material designed for sensitive eyes. It uses an FDA approved Phosphorylcholine, prevents protein deposits ~ I have a huge problem with that, increased oxygen permeability and has a hydrophobic  structure that forms a layer of moisture while minimizing water loss. OLENS handles their lenses using strict KFDA guidelines. ~ read more at olensglobal.com  
OLENS offers several different lines: natural and realistic Scandi, exotic Russian Smokey, Velvet and Spanish, romantic and fanciful ViVi Ring, 3D pigmentation, sophisticated colors with Gold 3Con and so much more! They offer 1 day, 2 weeks, 1 month and 3 ~ 6 month contact choices, with a variety of prescription strengths ~ even no strength ~  diameter and colors.
I posted both the official photos from OLENS and my photos of how they look on me.  I think that is important, as OLENS uses models with dark brown eyes and the effect can be quite different on someone like me, with green eyes.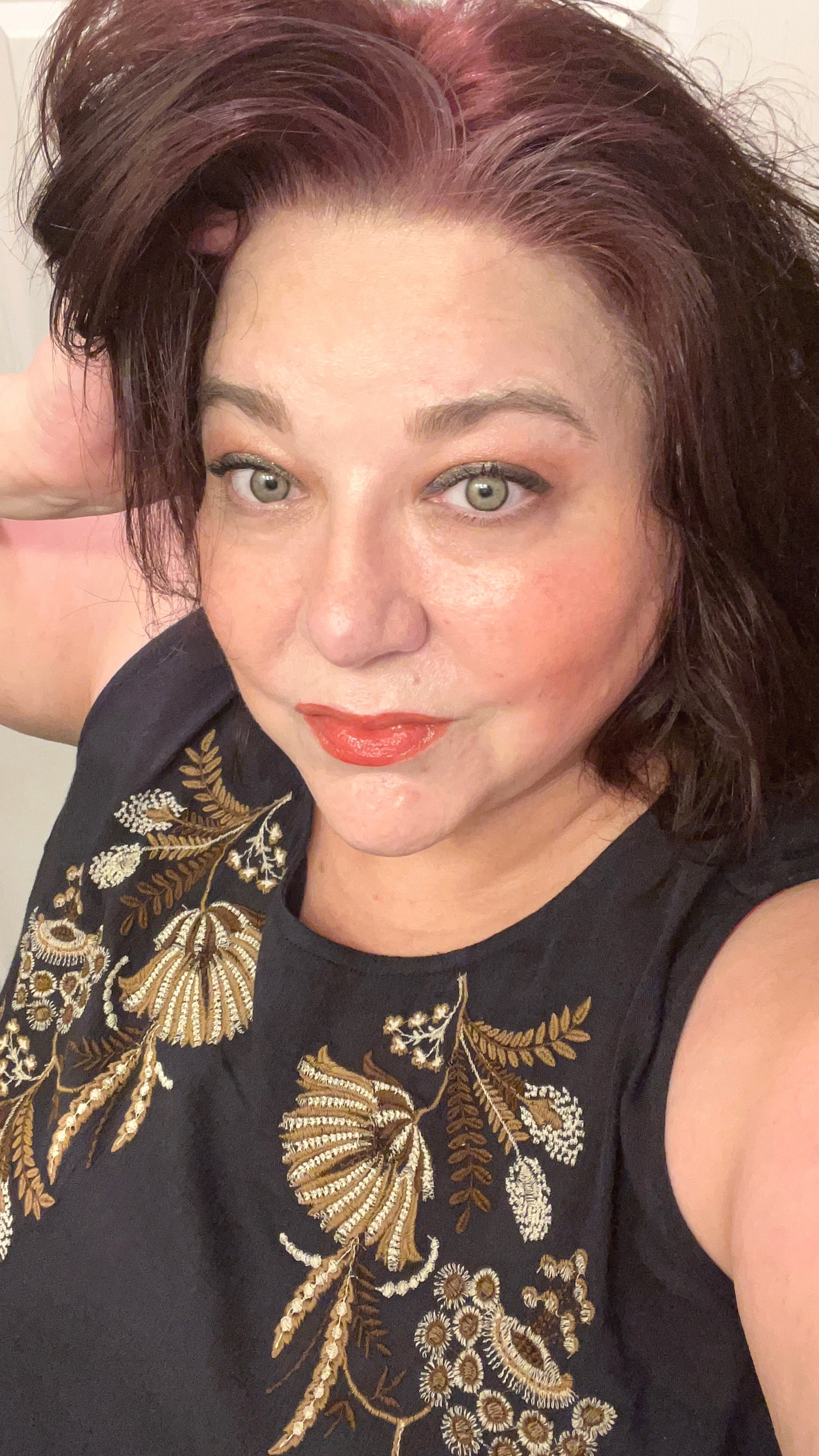 Really loving the Real Ring in Gray 
My prescription lens that I use now are for astigmatism and I am lucky that the prescription strength is the same in both eyes at -5.00. OLENS does do a lot of BOGO so if you have different strengths, you are covered.  My base curve and diameter is slightly higher than they offer at OLENS , but that is due to the astigmatism correction.  OLENS has all of the specs on each one of their products and you can search on a lot of the specs, like diameter, prescription and so on.
OLENS carries a variety of lenses, in many shades and graphic sizes, so you can have lenses that look very natural and all the way up to dolly, circle lenses.

My natural eye color is green.  It changes colors on its own, so it can look blue, grey, aqua or taupe depending on my eyeshadow and my health. 
Nils 
Description:Natural enlarging contacts
Colors: Brown, Gray 
Material: HEMA
Water Content: 40%
Total Diameter: 14.2 mm
Graphic Diameter: 13.5 mm
Base Curve: 8.6 mm
Duration: 1 pair (2 lenses) Monthly
Power: 0.00 ~ -8.00 (same power for both eyes)
Price: $29.99 BOGO (so you can get two different powers if you need to)
This is the newest design from OLENS and it truly is natural.  I thought it might be a bit more dramatic than the Real Ring, due to its larger size and the dark ringed effect, but it is not.  This is a very comfortable and natural looking contact. 
image from olensglobal.com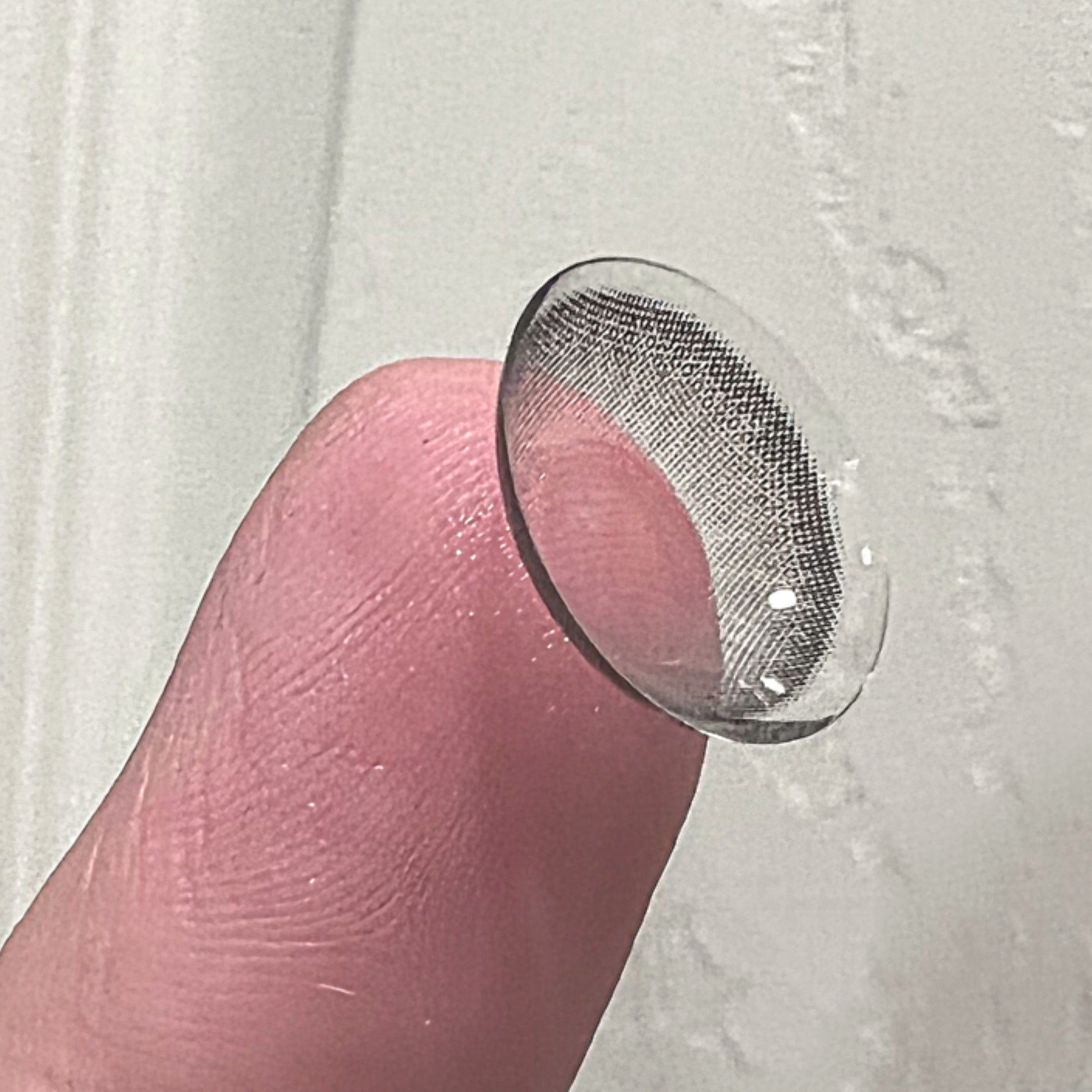 You can see how deep that graphic design and color shades towards the pupil, starting out dark and shading to a lighter grey as it goes to the center of the lens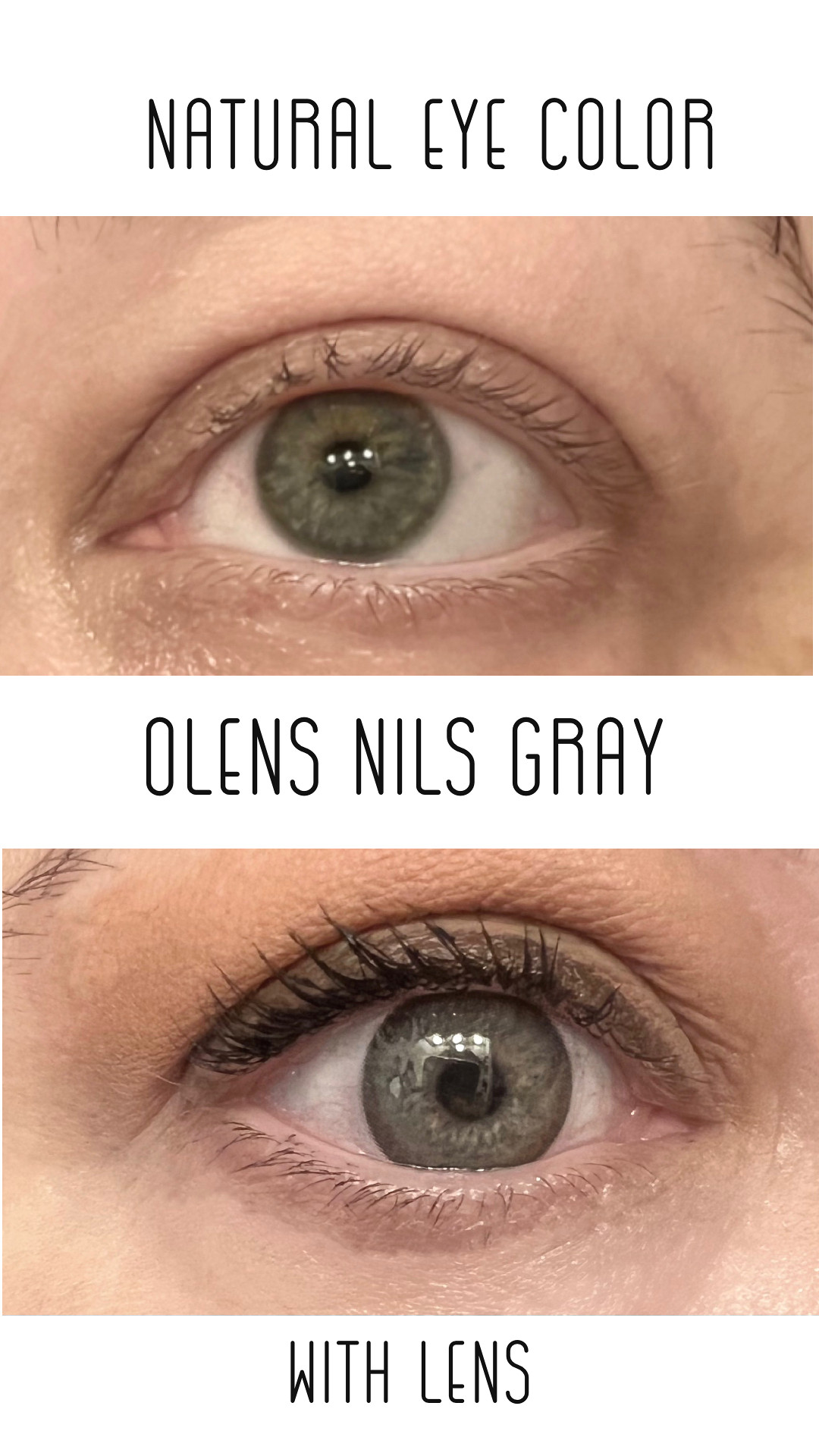 Nils Gray barely makes a noticeable impact on my green eyes, but that is the point of the Nils contacts.  It is supposed to look natural and if I had brown eyes, it might be more apparent that I was wearing colored contacts, but instead, it just deepens and enhances the gray-green shades in my eyes. 
image from olensglobal.com
Nils Brown a bit more intense with its deep dark chocolate brown ring, shading into a caramel brown towards the center of the lens.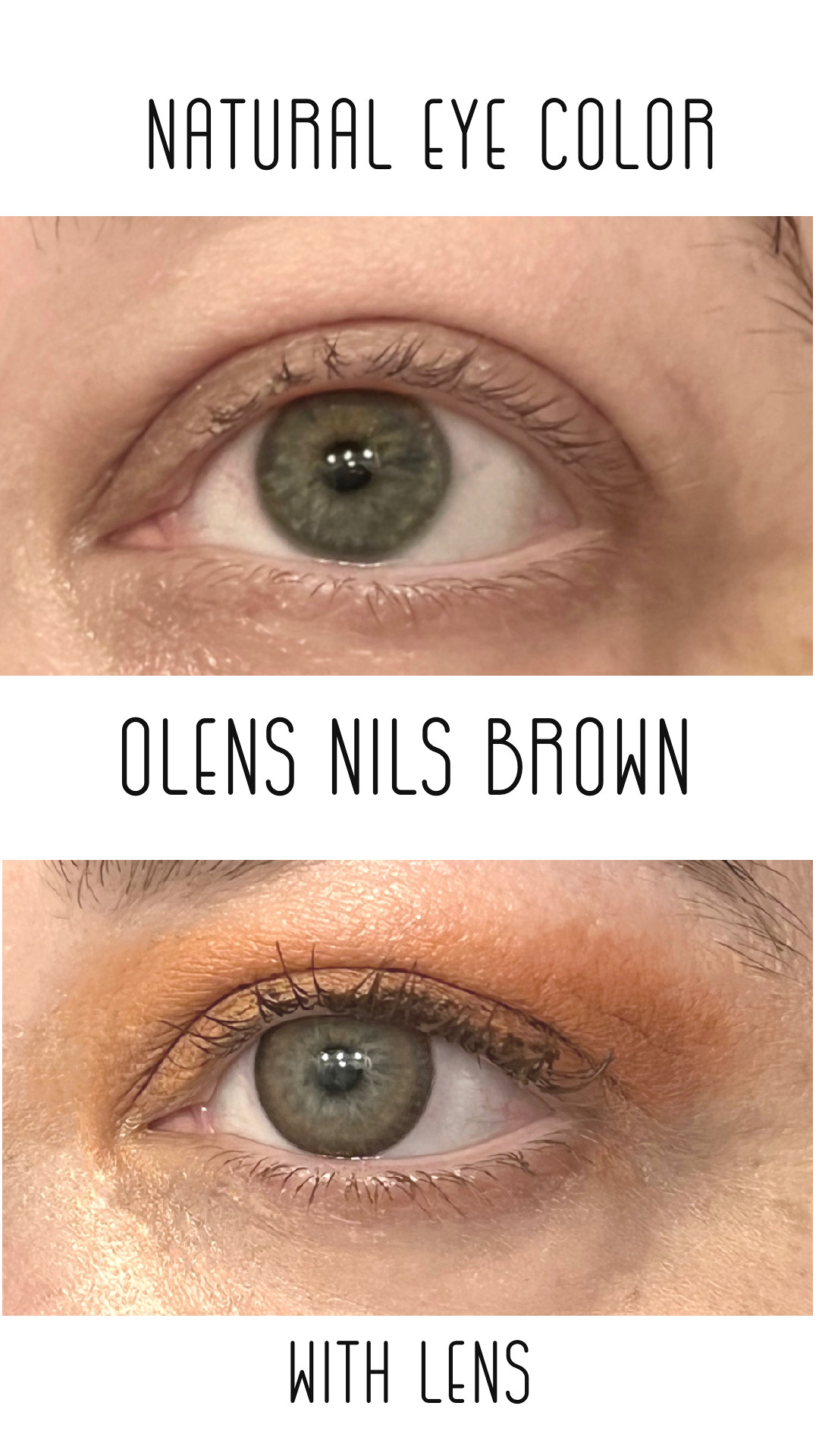 Nils Brown is more apparent on my eyes than the gray.  You can really see that dark brown shade at the rim plus the shading towards my pupil, making my eyes look more hazel.  That said, it still looks very natural on my eyes. 
Real Ring   
Description:  Luminous toned-up shades with a ring light effect, changing only the iris color
Colors: Brown, Gray
Material: HEMA (Monthly)/ Puscon (Daily)
Water Content: 38% Monthly/48% Daily 
Total Diameter: 14.0 mm Monthly/14.2 mm Daily
Graphic Diameter: 12.5 mm
Base Curve: 8.6 mm Monthly/8.7 mm Daily
Duration: 1 pair (2 lenses) Monthly or Daily Wear (10 pieces)
Power: 0.00 ~ -8.00 (same power for both eyes)
Price: Monthly: $29.99 BOGO (so you can get two different powers if you need to) Daily: $21.00

image from olensglobal.com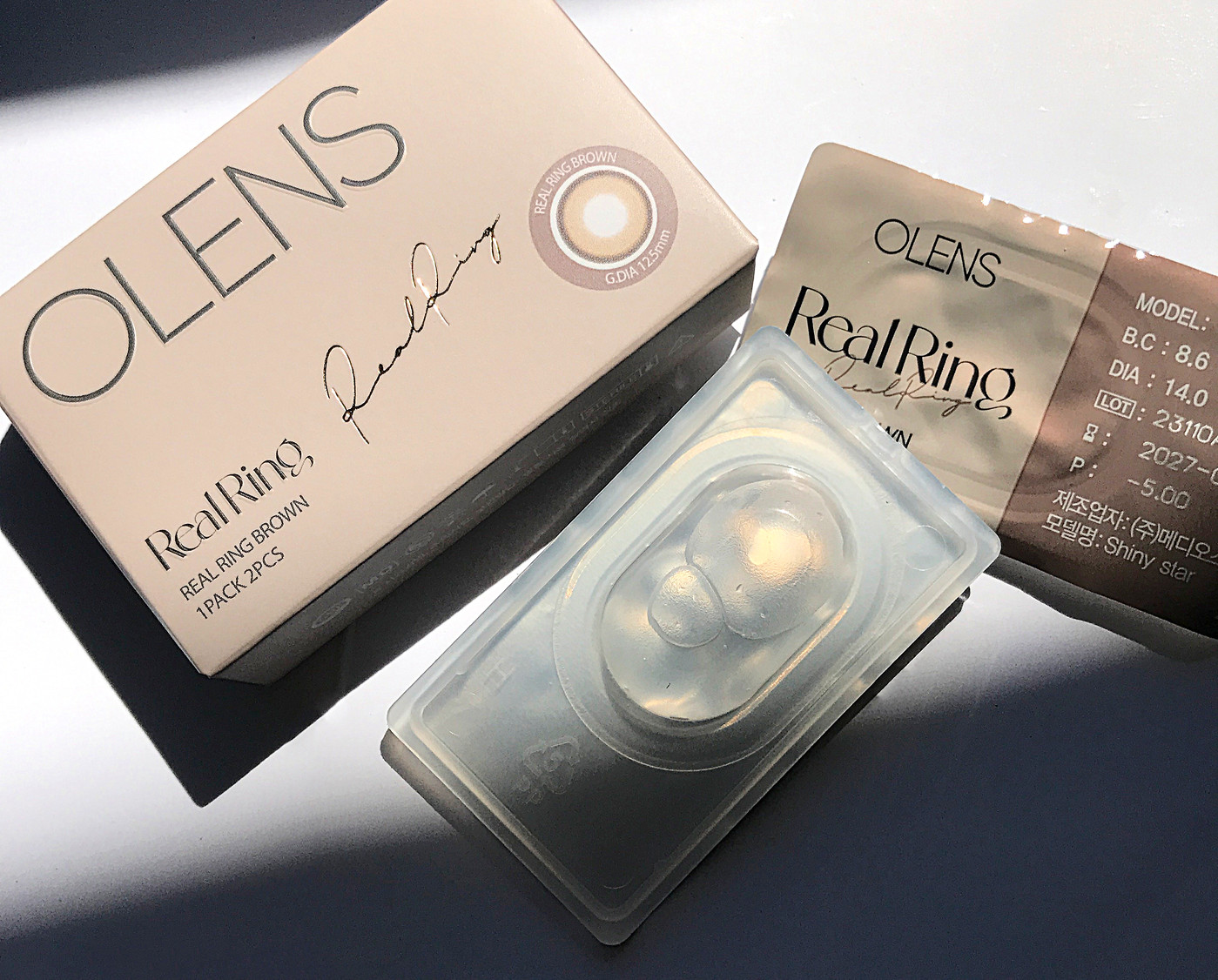 I have reviewed Real Ring Brown before and these are the favorites of Black Pink member Jennie.  These have a beautiful deep dark chocolate brown outer ring, which defines the eyes and provides a luminous look with this "ring light" effect.  At a graphic diameter of 12.5, this is in between an X-Small and Small lens, so I will say this really only changes the iris color.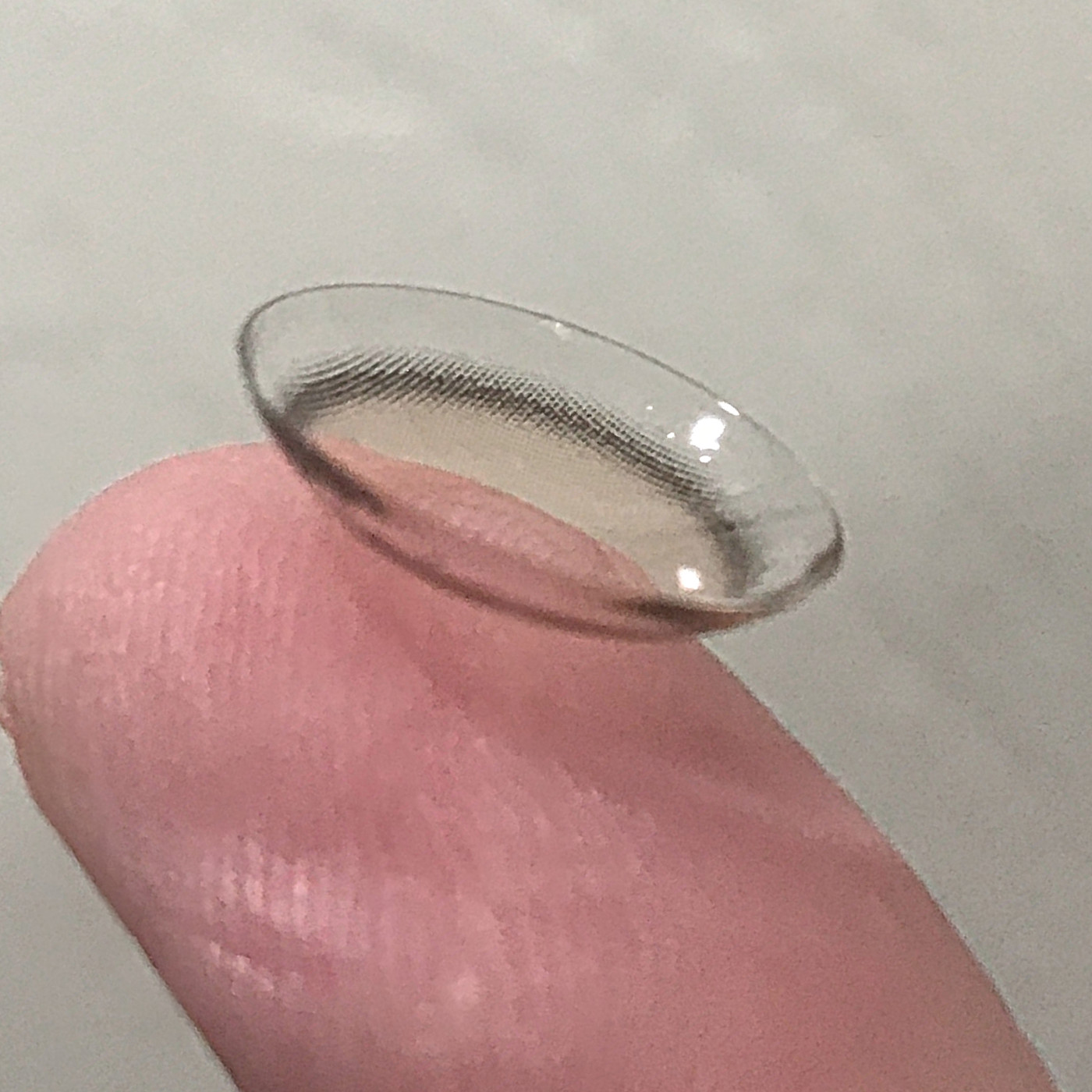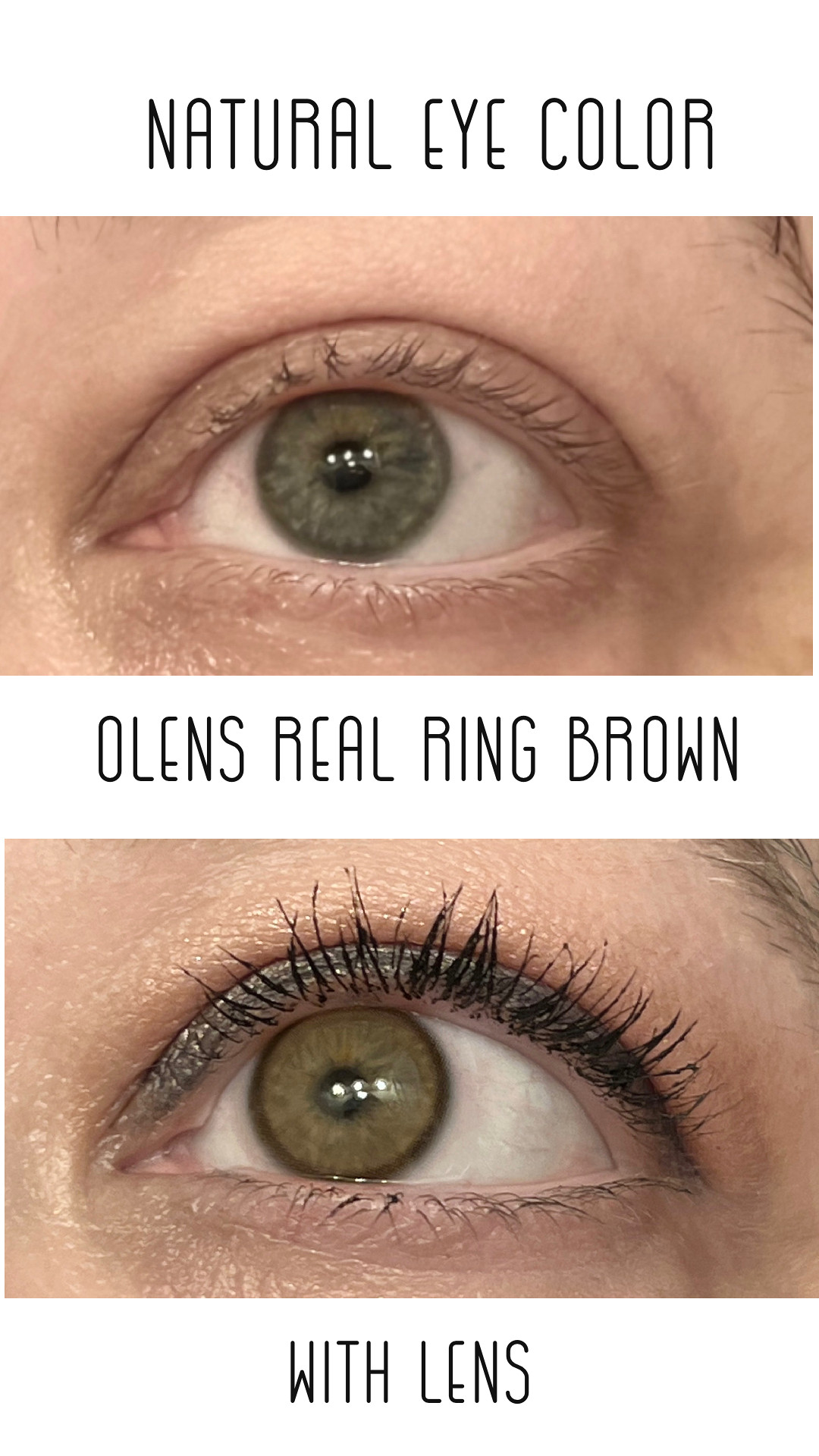 And wow, they really changed my eye color!  I was not expecting this at all ~ I have the dark choco brown ring around the iris and then shading into a light brown shade ~ my eye color is very light and the effect is very dramatic on my eyes.  These contacts do not enlarge the iris area, as the graphic size hugs around my normal iris.  People would just think I have very unusual eyes and that I am not wearing contacts.    

image from olensglobal
As I really love the Real Ring in Brown, I was very excited to see how the Real Ring Gray version would look on my eyes.  Gray is a tough color for me, as it just normally makes my green eyes look more mossy green, but not gray.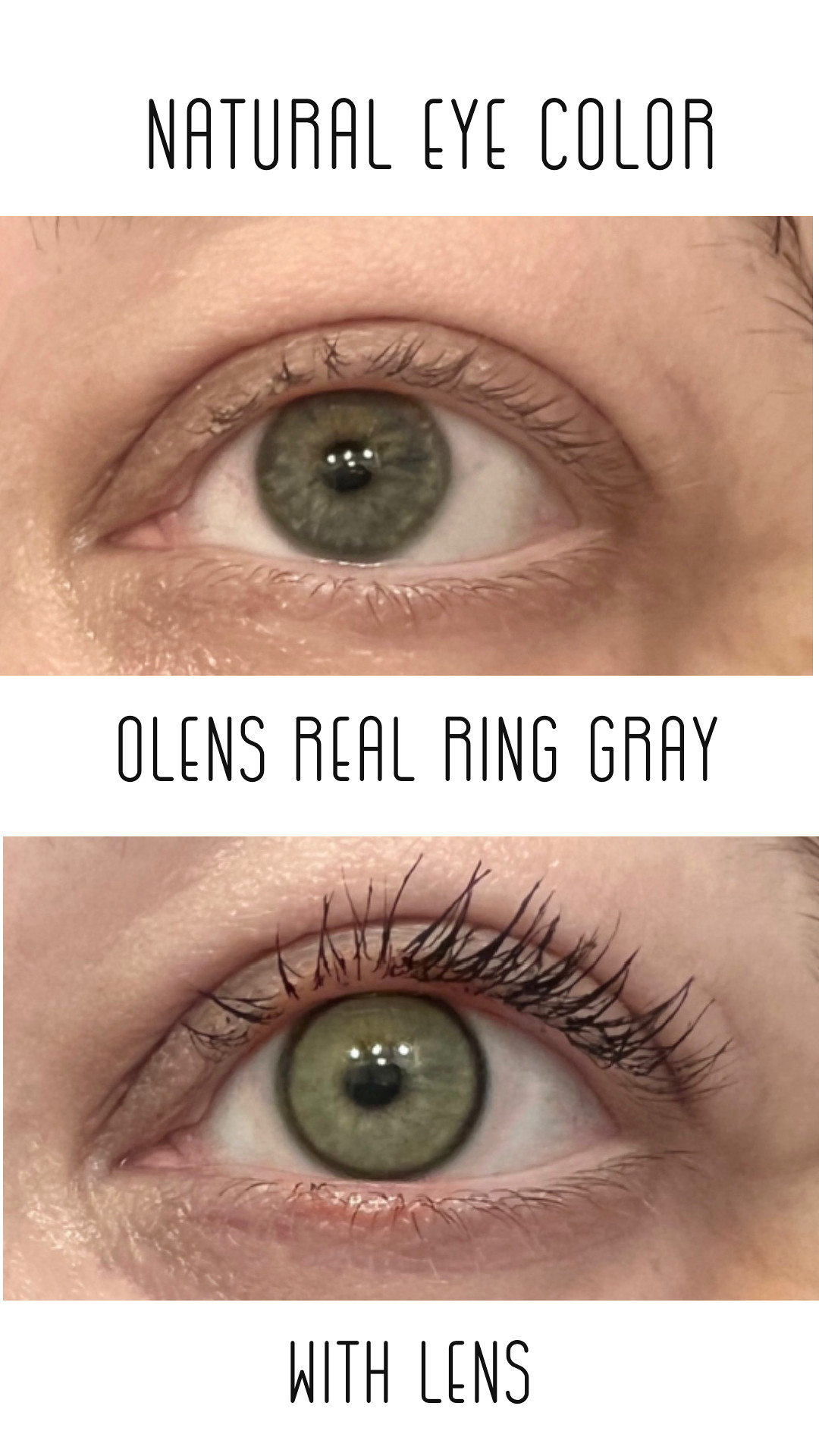 Oh WOW, this one REALLY brightens up my green eyes.  OLENS wasn't kidding when they said this is a toned-up ring light effect lens ~   That dark charcoal rim looks so dramatic and has a lot of impact on  my eyes.  I think this is my favorite of all four lenses in this grouping.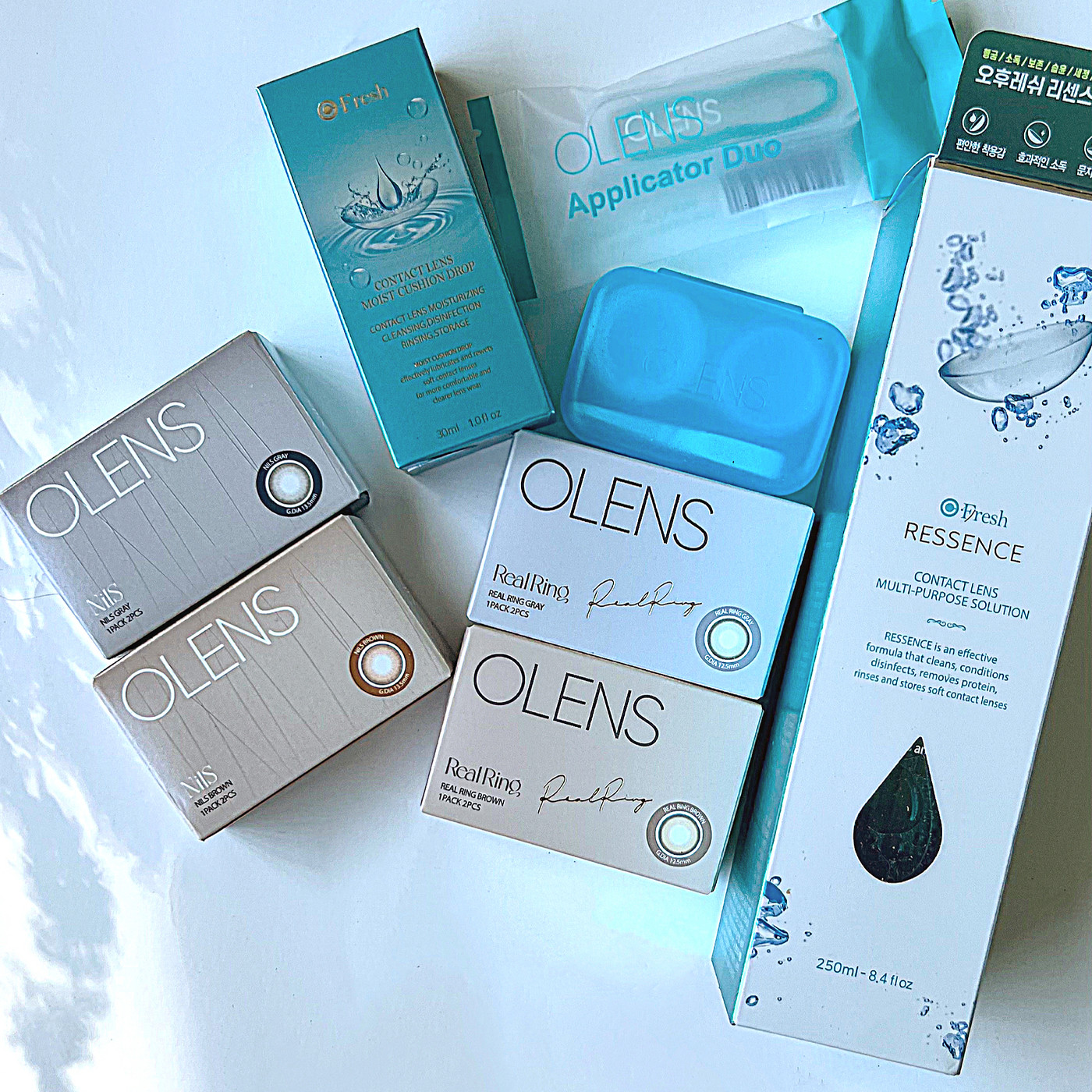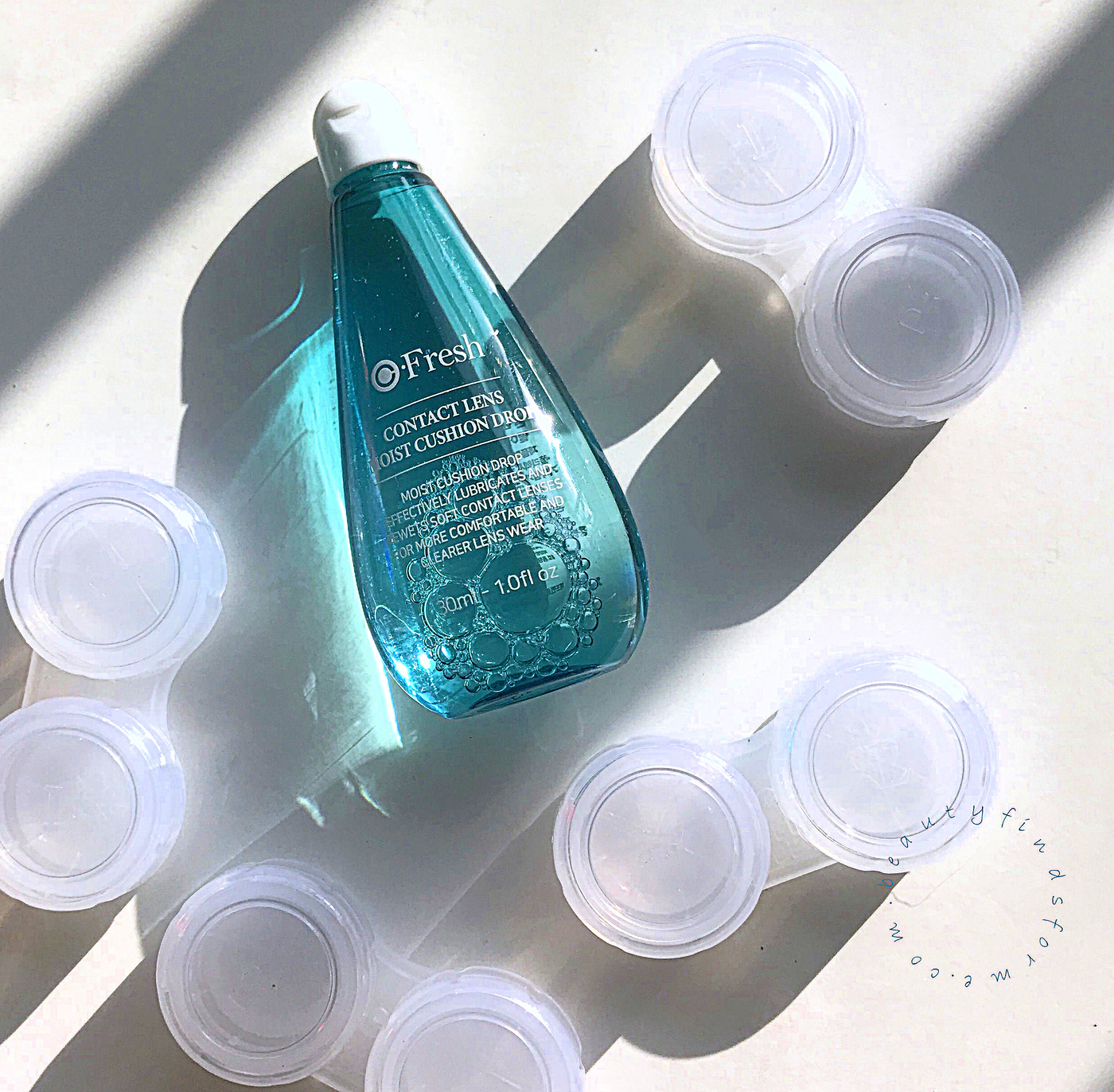 Did you know that OLENS sells more than just contacts?  They also have supplies to keep your eyes healthy.  Keep your eyes comfortable while wearing contacts by using O Fresh, a moisturizing eye drop specifically meant for contact wearers and it contains hydrating hyaluronic acid.  You should not use this if you aren't wearing your contacts.  Soft contacts have a high water content and so it makes sense that they will dry out during the day in your eyes.  Your eyes can only moisten them so much and depending on the weather, the air might be so dry that they get uncomfortable.  Rewet your contacts by applying a drop or two of O Fresh in your eyes. 
They also have a Fresh Essence Contact Lens Multi-Purpose Solution coming out ~ I received one of them and will review it with my next blog review on OLENS, feature my favorite series ~ French Gold 3Con.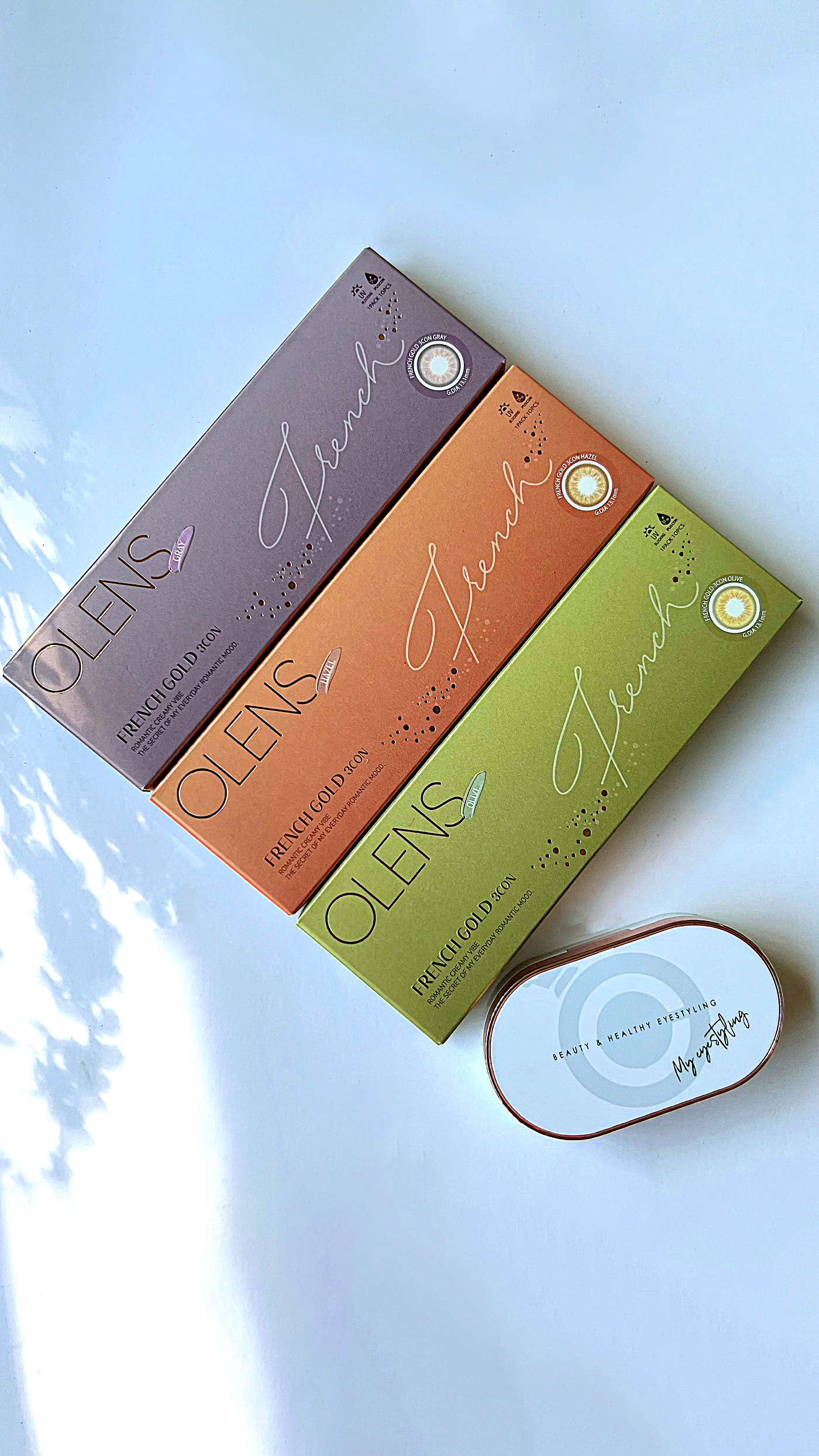 TIPS
If you have never worn contacts before, just remember these tips:
Make sure to wash and dry your hands

Use a saline solution to rinse off the contacts ~ even when you are opening a new pair, always rinse them

To pick up the lens, I dump them into the palm of my hand and then use my finger pad to pick them up. Not my finger TIP, no nails are involved here.  

Make sure that the lens is curving inward like a bowl.  It is is flaring out, then you need to flip them inside out.   
image from olensglobal.com
Inspect the lens for any damage such as tears

If the lens looks good, open your eyes wide and just place the lens on your eye.  Blink a few times.

You might want to use your other hand to lift up your upper lid while you insert the lens.  With practice, you will be able to add and remove your lens one handed and without a mirror!  
OLENS has a great section on lens care and handling and they do have a section about how to insert  here
About OLENS Purchasing
I would suggest getting OLENS Welcome Kit if this is your first purchase, your prescription strength is the same in both eyes and you are unsure what contacts would suit you best.  This will include your choice of 1 day/20 pairs from Scandi grey/hazel, Spanish brown/gray, Secriss 3con Coral brown/gray, Spanish Circle brown/gray, Russian gold/silver, ViVi Ring brown, Secriss 3Con Natural brown/gray, Misty Romantic hazel/choco or Natural Day brown.  You will also get 3 additional pairs of 1 day contacts, randomly selected from their best sellers.  The Welcome Kit is $34.00 and it also comes in a high power range ~ from -8.50 to -10.00
It appears that all of the 1 month wear contacts are on a BOGO (buy one, get one free) sale which is fantastic if you have different prescription strengths.  Don't forget that new users can save  15% off their first order, if they use the OLENS app and you can save 10% at OLENS with my promo code BIAN.  They also have a Reward Program where you can earn points with every purchase and review on their site. Those points turn into cash that you can use in future purchases.  
OLENS does ship worldwide and if you spend over $100.00 USD, you get free standard shipping. For an additional $51.00 (over $150.00),  you will get free, fast shipping  using DHL,  3 – 5 business days.  They do limit orders to $200.00 or less, as there are custom issues, so if you want to purchase more than $200.00, they recommend placing separate orders on OLENS global
[ disclaimer:  products received complementary for review purposes ]