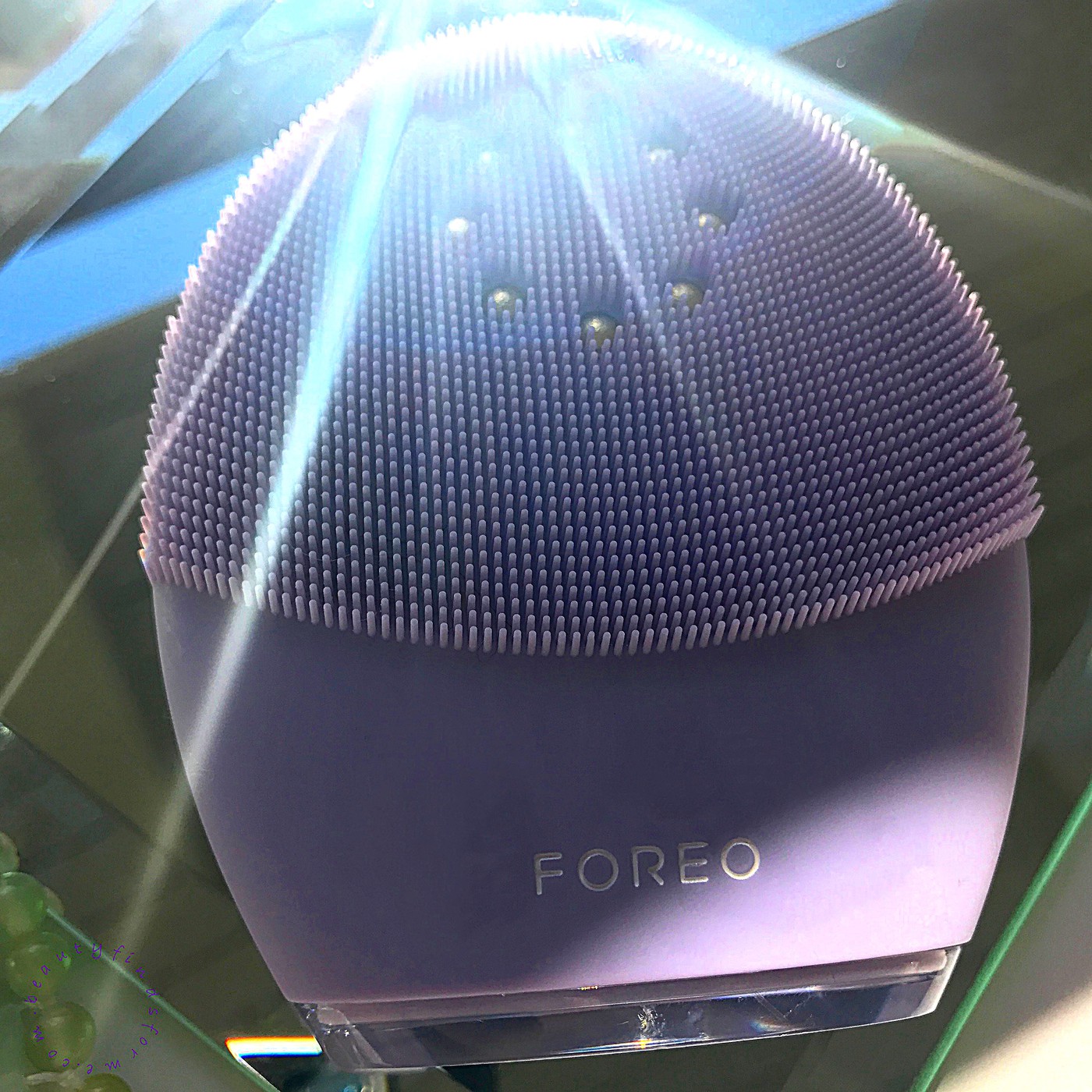 I love my FOREO Luna's ~ Since the first model that I received several years ago and wondered what the heck was it, then used it and haven't looked back since then for a cleansing device.  I own several of them now, including the Luna 3.  After a long wait, I can now finally release my review on the Luna 3 Plus ~ it was available in the European Market for a bit, when I received mine but not yet in the USA.   The Luna 3 Plus is now available in the USA and just in time for the upcoming holiday seasons!   I received Luna 3 Plus complementary from FOREO in exchange for a review. See all of my FOREO (FOR-RAY-OH) reviews here
Skin Type/Concerns: Oily, blemish prone, pores, aging, hyper-pigmentation, fine lines/wrinkles
All reviews are my own honest opinion and  I never have been asked to write copy for a brand.  This blog post might contain promo codes, affiliate and referral links, which using my links will help generate a small commission that helps support my blog at no extra cost to you. 
FOREO is a Swedish based company that has created a line of skin and beauty devices, including Luna 2, Mini Luna 2,  Luna foto (so many Luna's),  UFO ~  smart sheet mask treatment, ESPADA ~  a blue light acne treatment, IRIS ~  eye T-Sonic massager,   BEAR series micro current devices and ISSA ~  sonic pulse toothbrush. 
image from foreo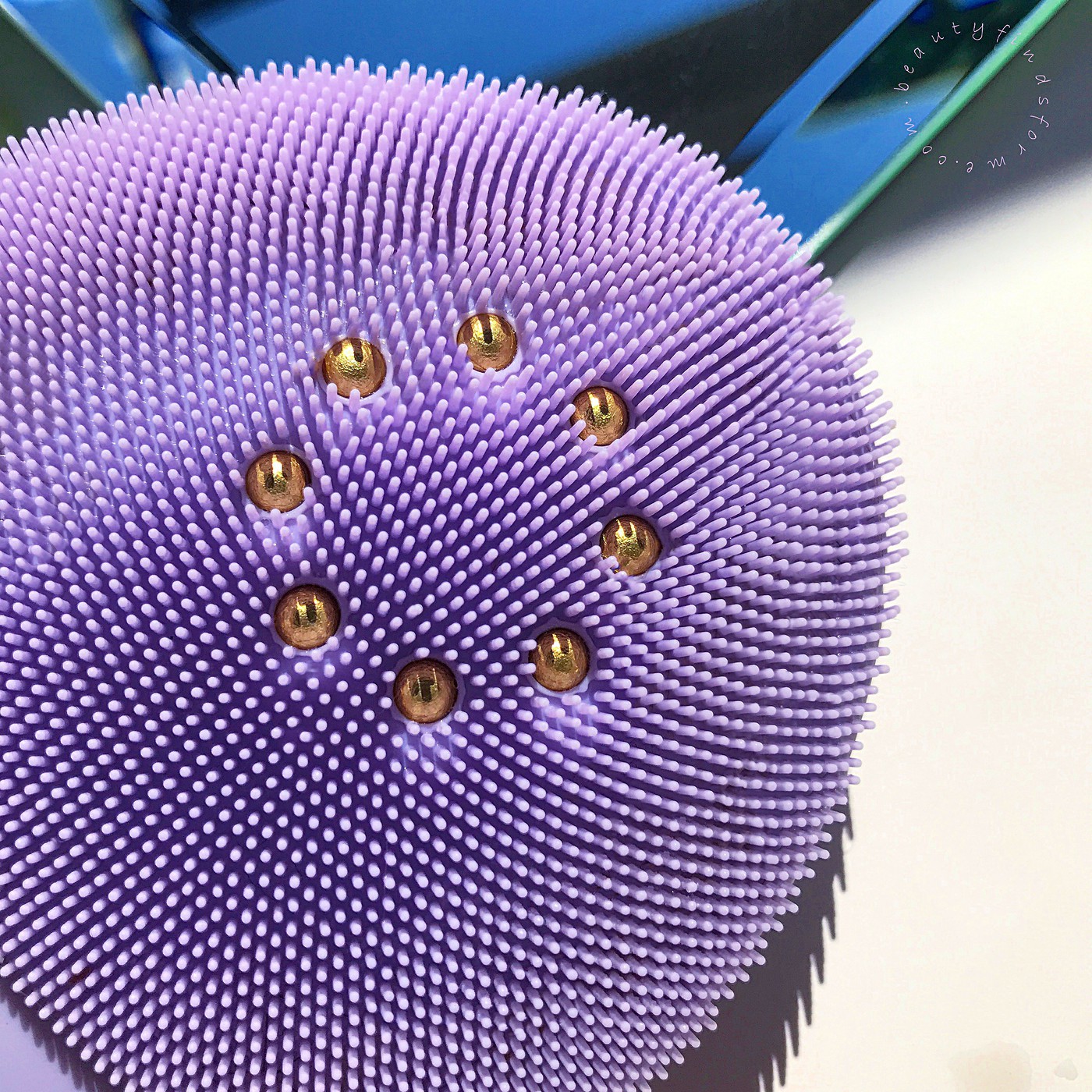 Luna 3 Plus is a Thermo-Facial Cleansing and Firming Massage device plus Microcurrents.  It is the same size as Luna 3, with its elongated, oval shape, soft silicon bristles on one side only with the flip side having concentric ridges for a firming facial massage. This is 102 x 39.2 x 82.5 mm in size, weighs a bit more than Luna 3 at 155 grams and  uses a Li-ion 2000mAh 3.7V battery.  This is made out of body-safe silicone, ABS plastic, polycarbonate, zinc alloy, aluminum and gold.  Yep, gold.  The visible difference between Luna 3 and Luna 3 PLUS are those 8 little gold balls that are placed in a circle on the bristle side and 2 in a row on the massage side.  It also gets a lot less uses out of one charge ~ only 127 and that is due to the other difference ~ a microcurrent, heating element in this device.  Luna 3 Plus has two  versions ~  Normal Skin in Pink and Sensitive Skin in Lavender. I chose Sensitive Skin, as I wasn't sure how the heating unit would work on my skin.   
T-Sonic Pulsations:  16 different intensities and 8,000 T-Sonic™ pulsations per minute. The 'T'  is for  transdermal, which means 'through the skin'.  Sonic waves are just sound waves and they do vibrate very fast, so when you use the Luna, these sound waves will be able to loosen up dirt, oil and makeup residue deep into your pores, without being harsh or irritating.  Sonic waves increase the blood circulation, so your skin has a healthy radiant glow and it exfoliates without harsh chemicals or physical exfoliating ingredients.
Thermo-Tech:  Those gold balls on the front of the device are thermal touch-points that gently warm up to provide a spa-like cleansing experience! 
MicroCurrent Pins:  Two gold balls on the back deliver targeted anti-aging microcurrent pulses
Bacterial Resistant Silicone which is 35 times more hygienic that nylon. BPA and phthalate-free

125 plus uses per charge

No replacement brush heads

Concentric ridges for a facial massage
Universal Power Button that handles on/off  and enables Bluetooth pairing mode and is on the same side as the charging port.
Indicator lights ~ flashes when in Bluetooth pairing mode and blinks when it needs charging

Same size and about the size of my pal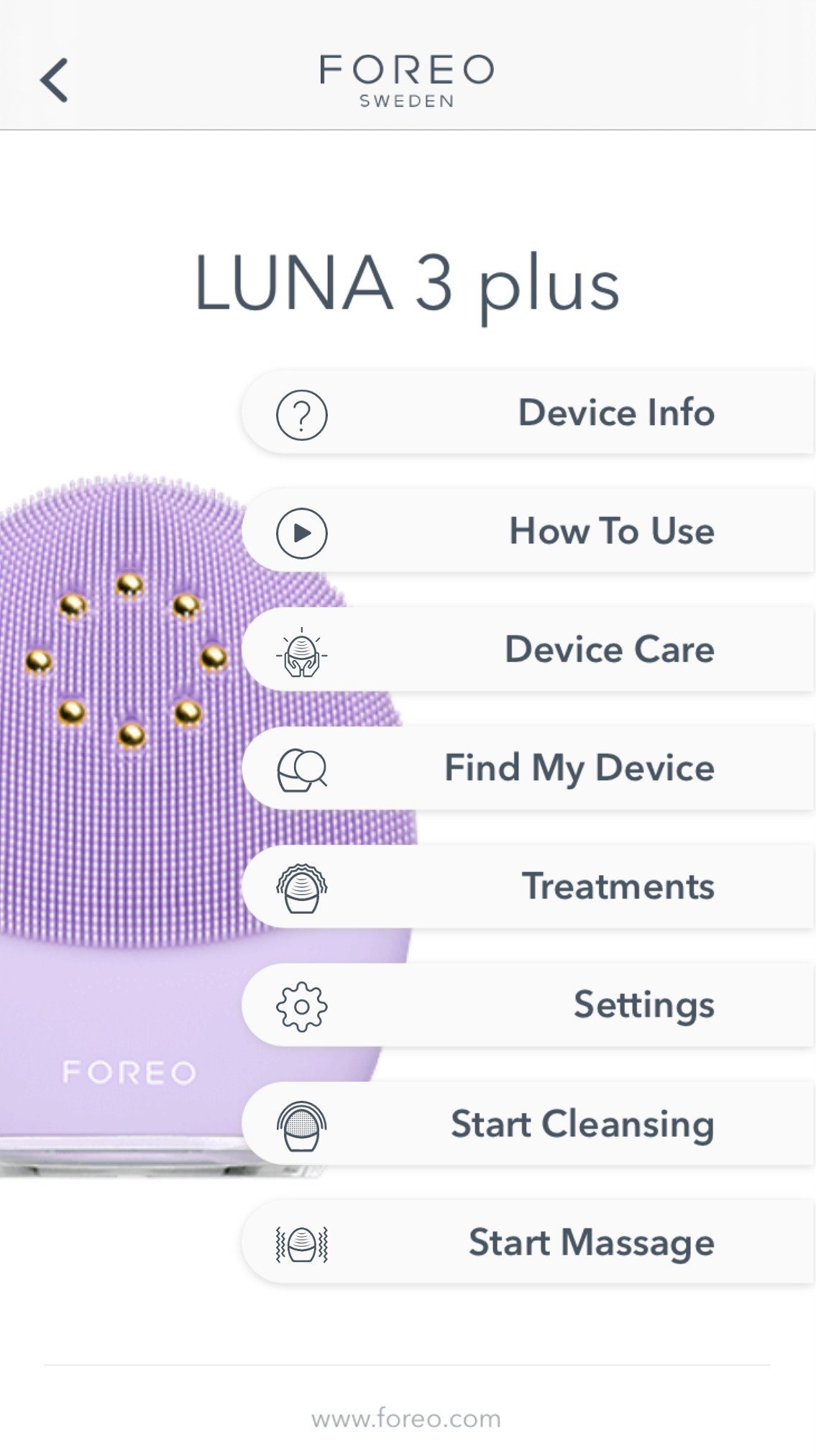 As with all FOREO devices, you should register your device on FOREO's SmartApp ~ this allows you to keep track of your devices and customize any treatment plans.  For FOREO Luna, just open up the App, select the LUNA series and scan in the bar code or enter the serial number that is on the bottom of your Luna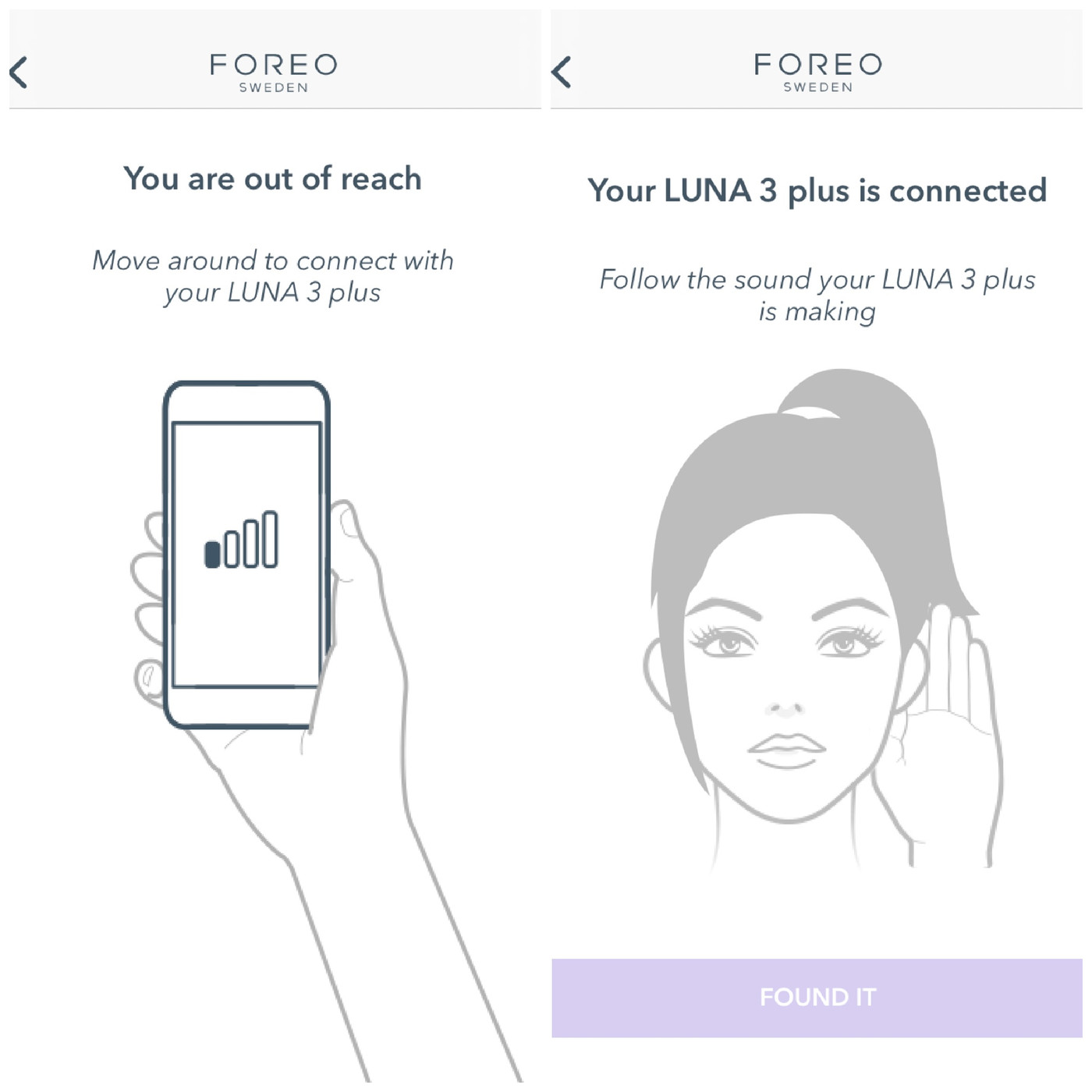 The SmartApp also allows you to find your Luna, in case you misplaced it or someone decided to borrow it in your household. You just select the "Find My Device" option.  You may get out of reach messages, so keep looking and once it is found,  you will hear the buzzing of your Luna 3 Plus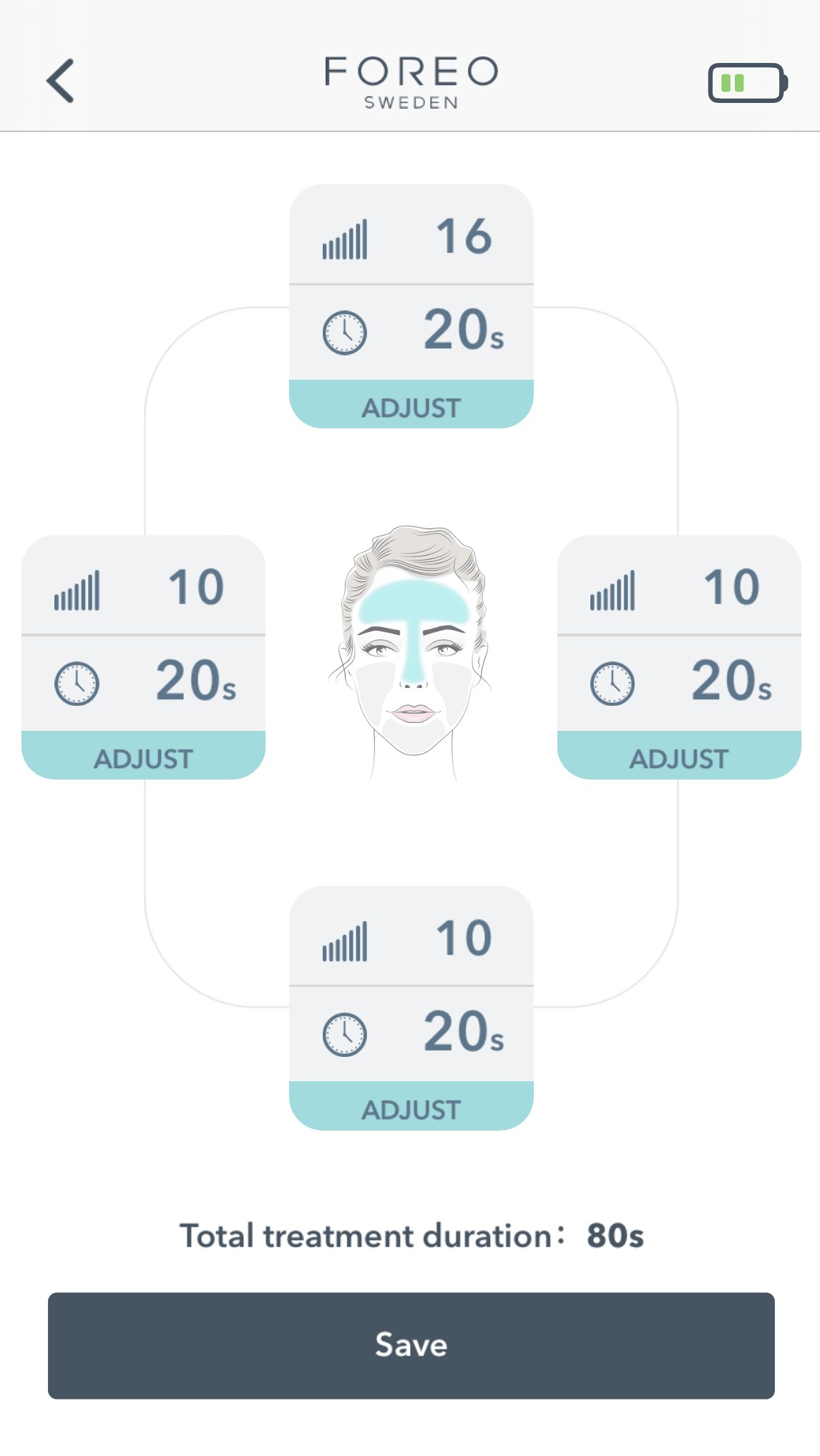 To select the intensity and duration level, you will go to the settings in the app and then select both the intensity and duration per facial quadrant.  This is actually quite handy as  once you set your preferences, your Luna 3  Plus will always use them until you change them again in the app.  The intensity goes up to 16 settings and the duration is based on the totality of each quad.  Every time each quad is completed, the device will light up at the bottom and also give a little hiccup, to let you know to move to the next quadrant. There is only one treatment, but you program it the way you want it to be.  Once you set your intensity and duration, you do not need to have your SmartApp open to use your FOREO Luna 3 Plus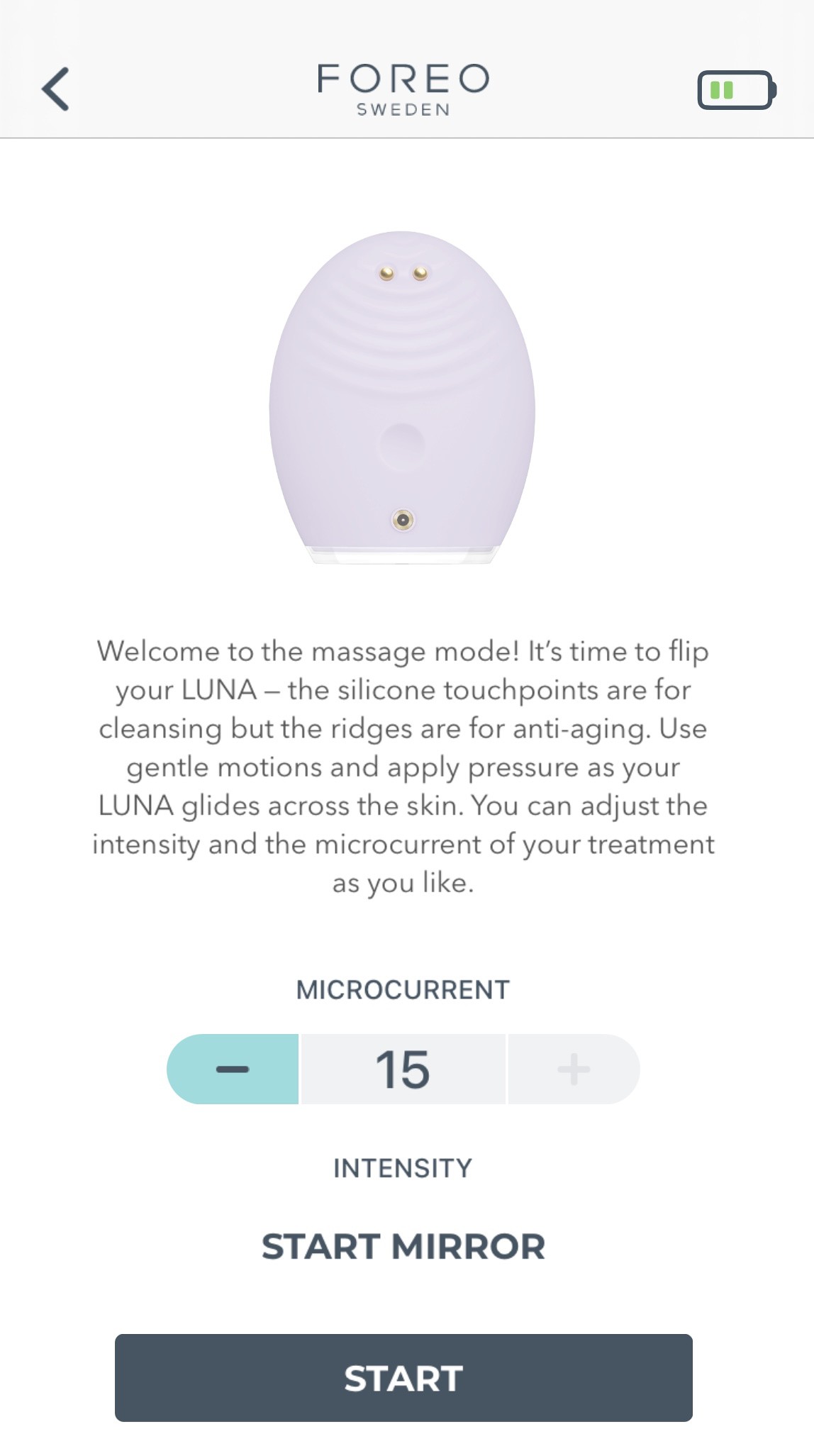 You can do a simple massage by using the Massage Mirroring Option, which allows you to control the intensity of microcurrents or use one of the treatments that come with your Luna 3 Plus Model.  I will say that the microcurrents are not as strong as the BEAR. 
The Circular Ridges for Massaging is actually enhanced in the Luna 3 Plus.This is where your SmartApp comes into play. All massages work on one side of the face first and then mirrors the treatment on the opposite side. Alas, the massage tutorials are PAINFULLY slow ~ there is no way to skip when the pretty lady with poreless skin is adding serum on her skin for 30 seconds, multiple times during the treatment.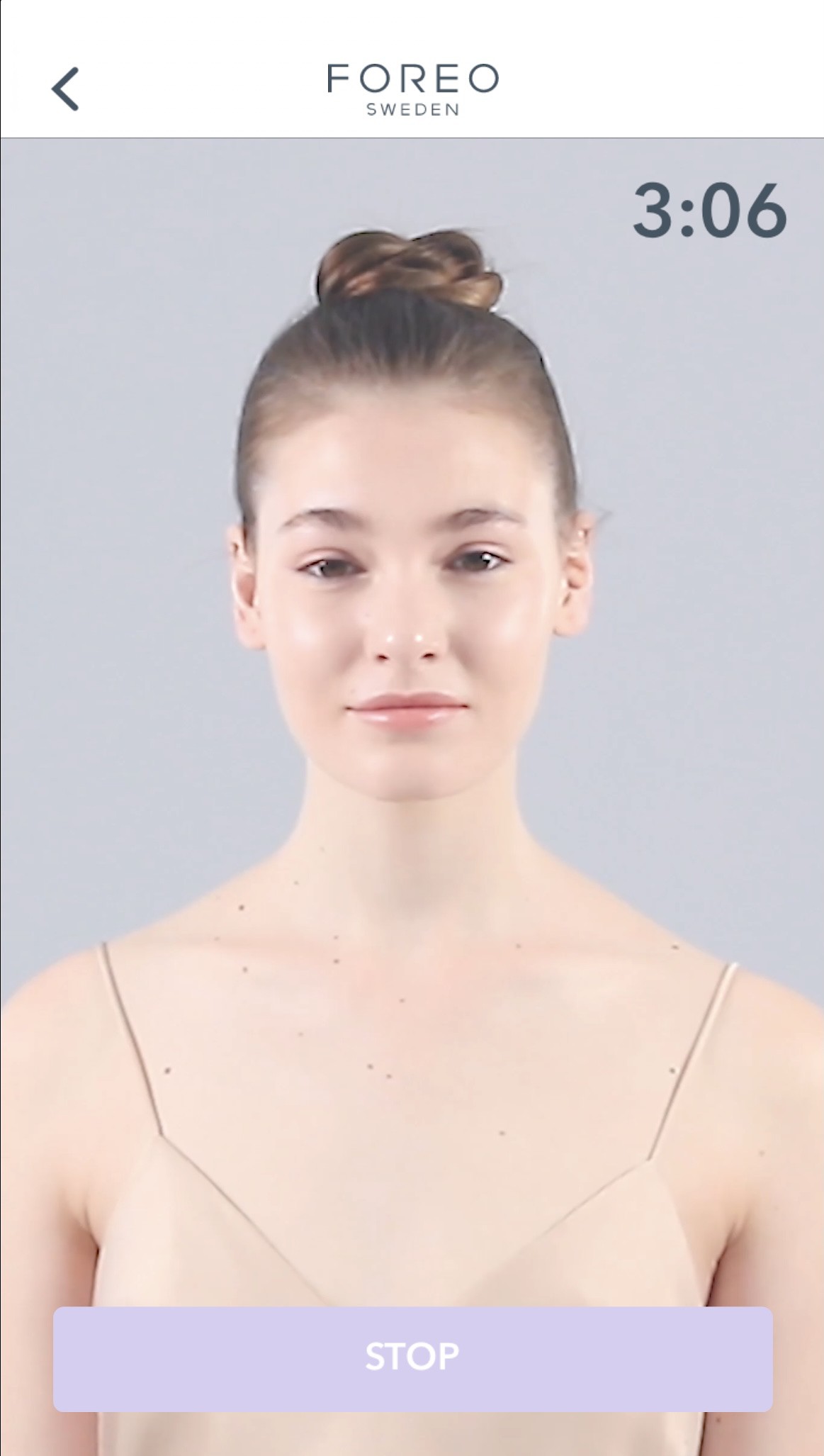 A 6-minute Full Facial Toning
A 4-minute Targeted Eye Treatment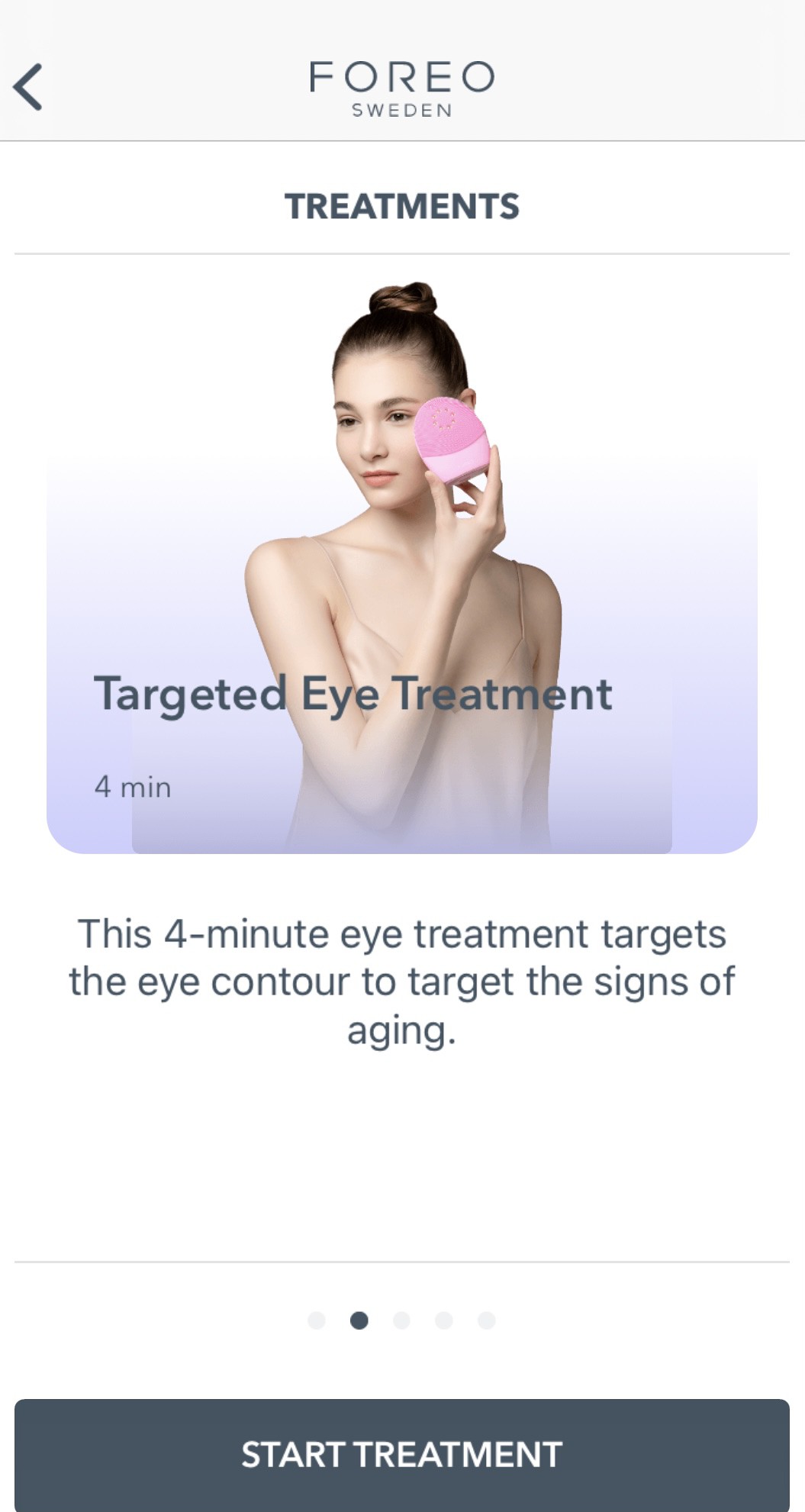 A 4-minute Neck Treatment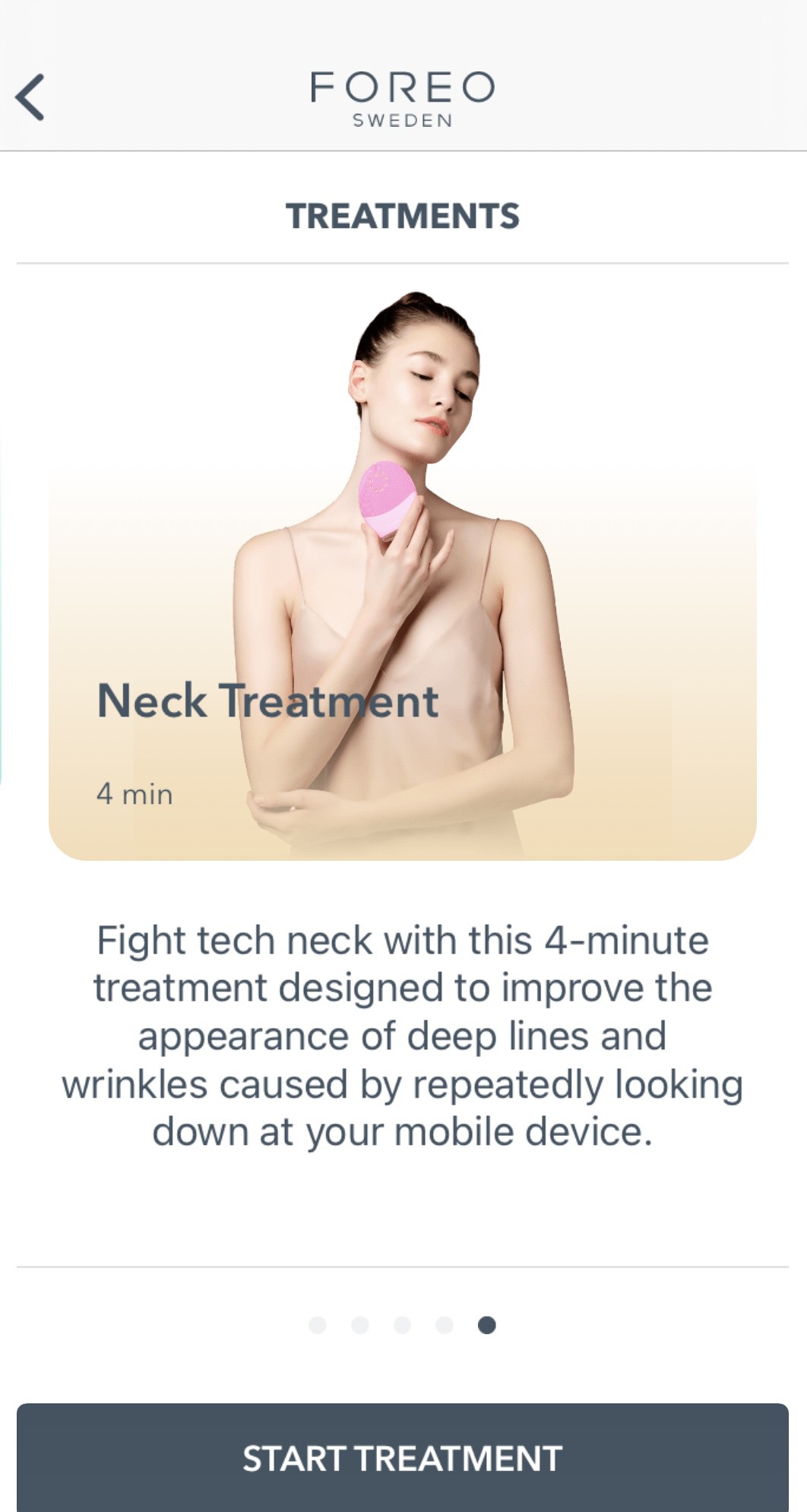 A 3-minute Laugh Line Treatment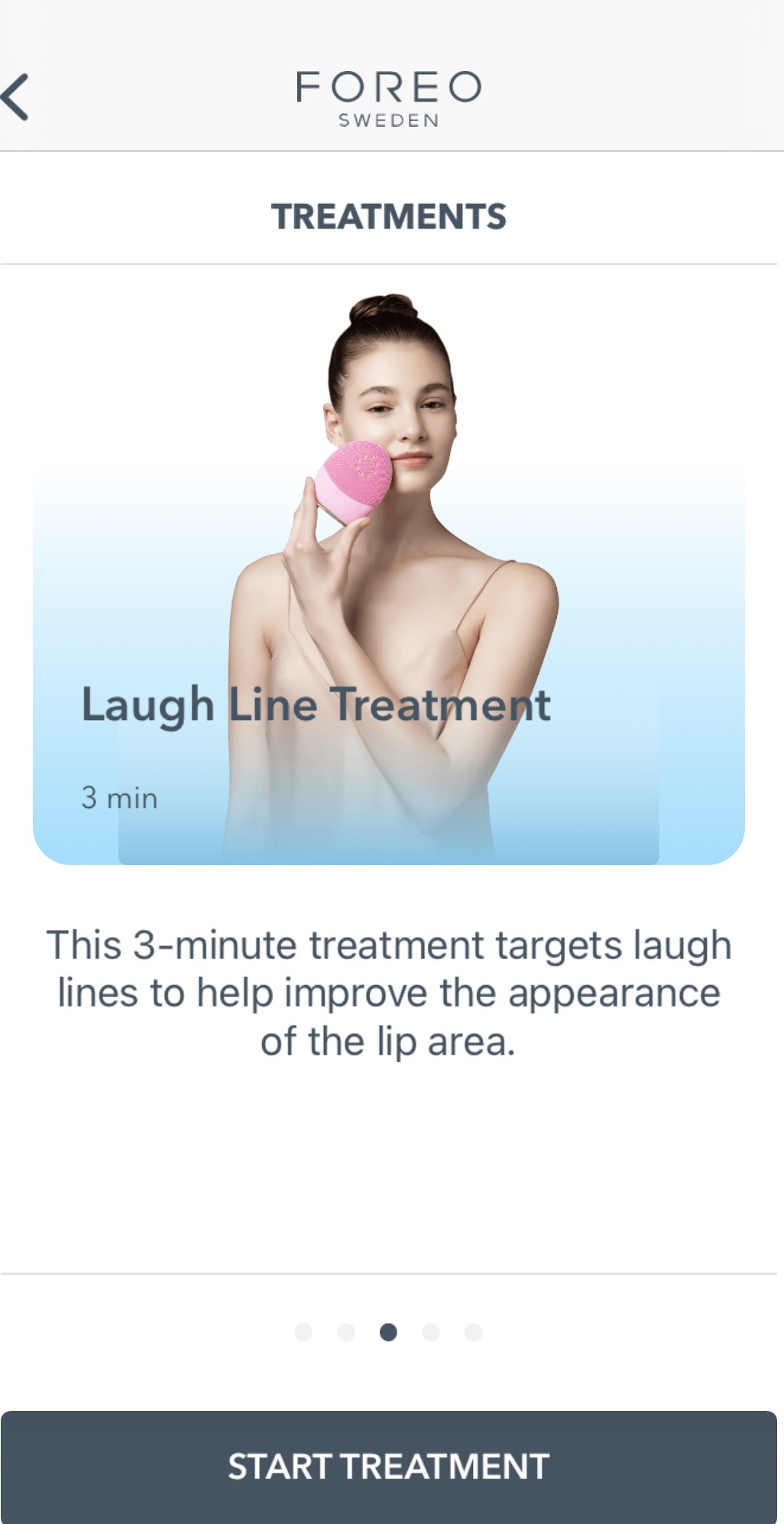 FOREO Luna 3 Plus is not inexpensive, but they do come with a 2 year limited warranty and a 10 year quality guarantee. When you purchase from FOREO's site, they also have free shipping with purchases $50.00 and over.  FOREO does ship to many countries worldwide as well!  FOREO takes all different types of payments:  major credit cards: MasterCard, Visa, Discover, American Express, JCB International Asia;  Paypal, Alipay, Amazon Pay and if you live in the USA, you can use flexible payments with Afterpay.    
Luna 3 Plus 

$299.00   Sensitive (Lavender), Normal (Pink) 
[ product received in exchange for an honest review ]