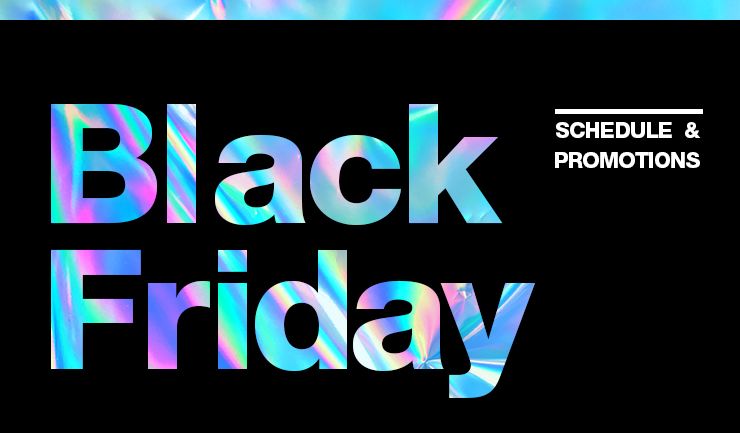 Its about time!!  Wishtrend Black Friday Sales Information for 2019.   I have a 5% off affiliate code unboxingwishtrend that you can use.  By clicking on my links and/or using my code, I make a small commission at no cost to you. This allows me to keep my blog running and host tons of giveaways!  
To create an a new account,  use my referral code 1D5A9A34 when at registration time to get 10% off your first purchase!   Free shipping with purchases $60.00 or more! 
Wishtrend will have TWO new products released during Black Friday, so bookmark this page and follow my stories on Instagram 
I love a lot at Wishtrend, so check out my reviews and if you have any questions on products I love, ask me in the comments!
 Early Bird Sales from November 11 thru November 24th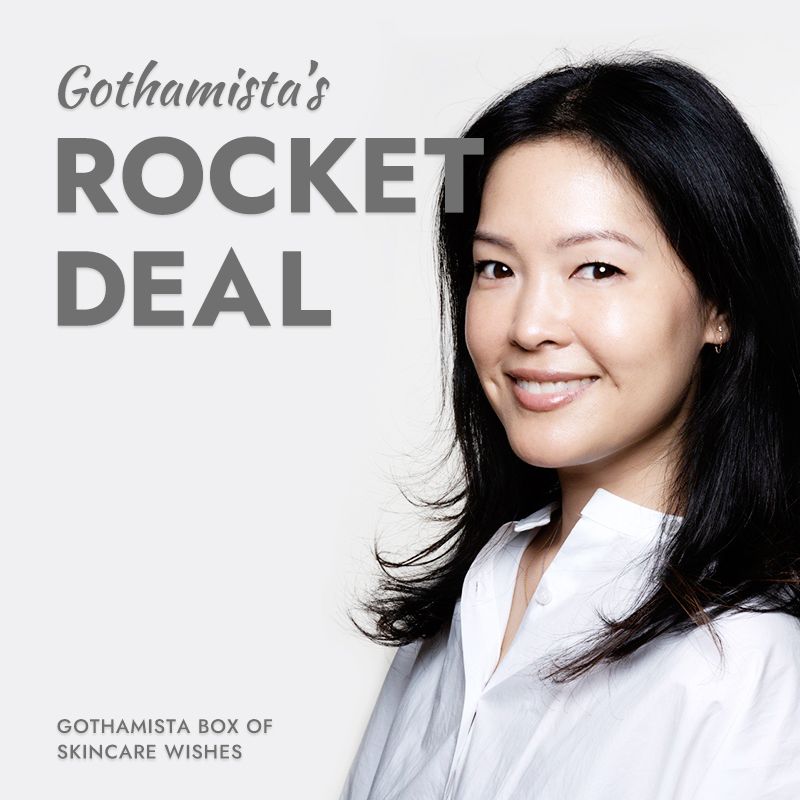 $69.34 $141.50  a savings of 51%
*GIVEAWAY EVENT*
For anyone who purchases the Gothamista Box of Skincare Wishes, you will have the chance to win the NEW Klairs Daily Skin Hydrating Water!
10 Lucky winners will be selected, and the winners will be notified through emails. Stay tuned!
This offer is valid until November 24th, 2019 (CST)
*Please check if your country is eligible for standard shipping. (Please note it may be difficult to receive all benefits from this deal when used with promo codes.)
Effect : Hydration, Acne Care, Calming, Anti-aging, Brightening, Sun Protector
Includes  
I'm From Rice Toner x1
Klairs Fundamental Ampule Mist x1
Klairs Fundamental Nourishing Eye Butter x1
By Wishtrend Polyphenols in Propolis 15% Ampoule x1
Klairs Soft Airy UV Essence SPF 50 PA ++++ x1
FREE I'm From Mugwort Essence Miniature (15ml) x1
FREE By Wishtrend Madnelic Acid 5% Skin Prep Water (30ml) x1
FREE Gothamista Pouch x1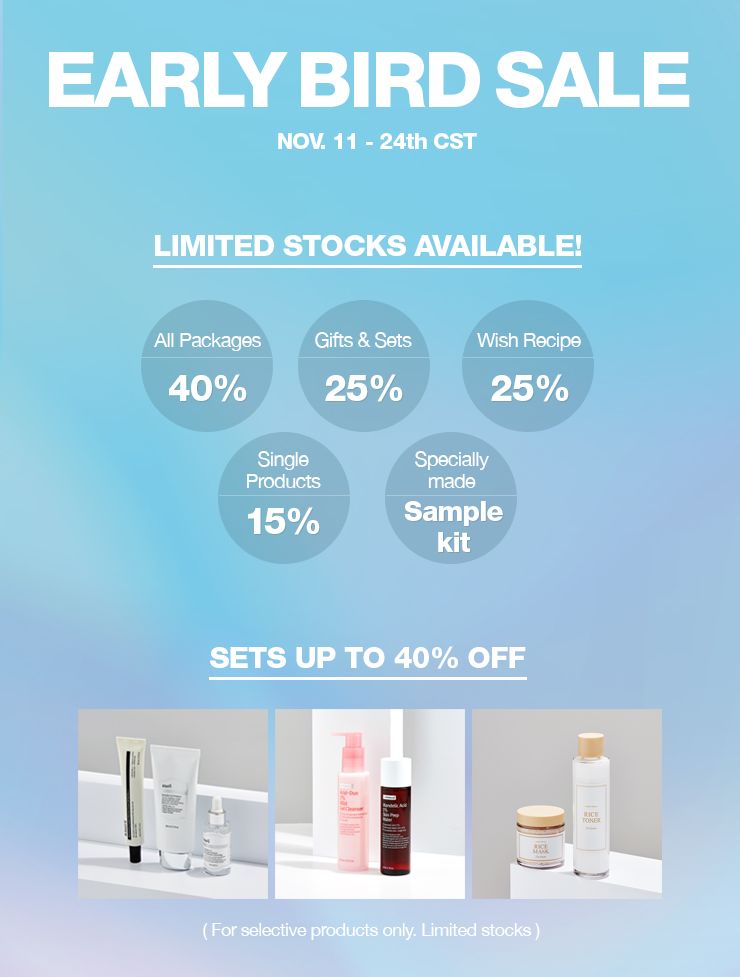 Black Friday November 25th – December 1st
There will discounted shipping, BOGO's, discounts with gifts and more!  Again, once I get the discount codes, I will post them here!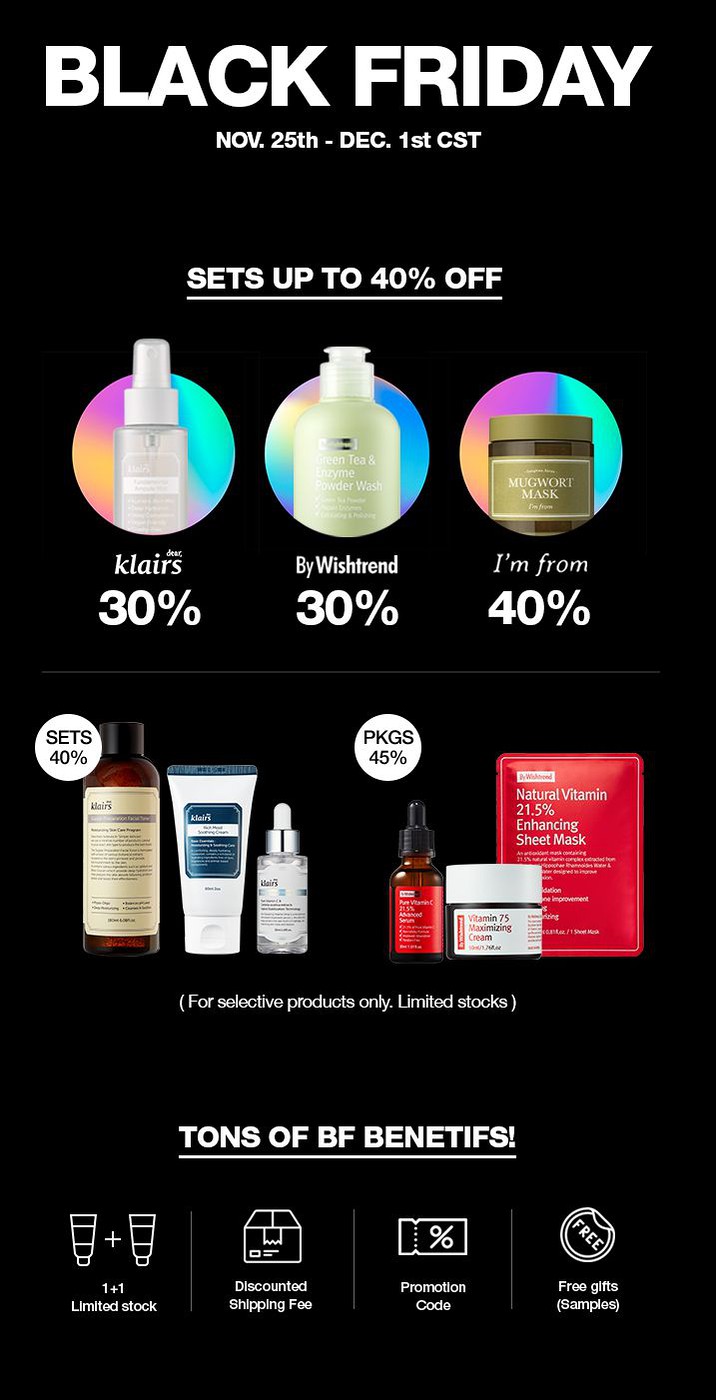 Cyber Monday December 2 through December 4th

[ disclaimer: blog post contains affiliate links and referral codes ]